Tired Of Searching For The Best Pore Tightening Treatments? We've Spotted The Top Products And Treatments To Help You Shrink Large Pores.
By Mylene Gauthier. Are the pores on your face enlarged? The internet is full of grandma's recipes to reduce them, but what products and treatments really work?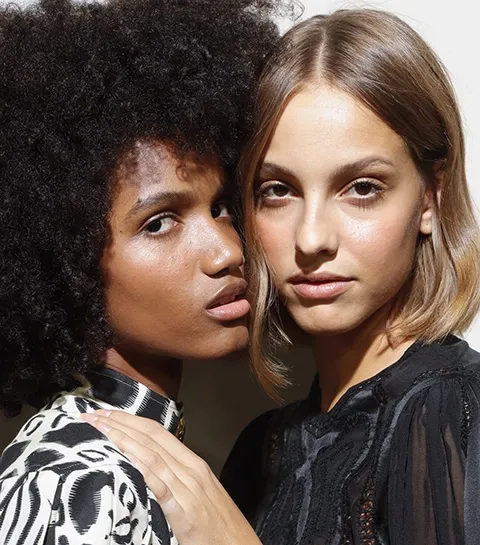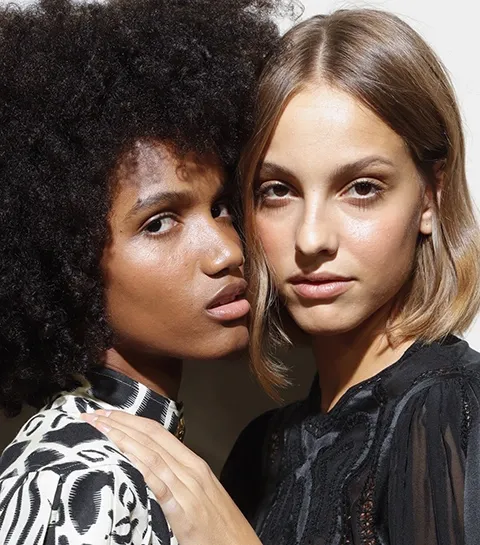 Before you read on with enthusiasm, we're going to disappoint you a bit: significantly decreasing pore size is an unrealistic dream, because their shape is largely genetically determined (thank you parents). But don't despair, because there are solutions to tighten pores. A small difference that is important.
WHAT ARE PORES?

Although unsightly, pores are very useful: they let the skin breathe. Each pore contains a gland that produces sebum, which is why the pores in the "oilier areas" of your face (your nose, for example) are slightly larger.
The pores that nature has given you depend on your genes, as we said before. Your skin color and skin type play a major role, so large pores are more common on olive or dark complexions, and oily skin is more often affected.
Finally, your age is also important, so it's no coincidence that they are so visible during your younger years. The most conspicuous are the small black dots which contain impurities.
So how do you prevent their occurrence?

SOS CLOGGED PORES

Take dead skin cells and excess sebum, add the pollution problem to it, and you get completely clogged pores. Here are some tips to solve this problem step by step.

Cleanse and exfoliate regularly

Washing your face twice a day is not an unnecessary luxury. Before bed you get rid of the makeup and pollution of the day, and in the morning you wash off the sweat that you produced during the night.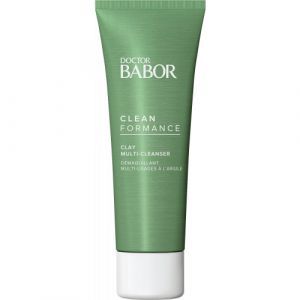 Cleanformance multi-cleanser, Doctor Babor, $19.
BUY HERE
Moreover, it is advisable to exfoliate the skin at least once a week. This can take the form of a gentle scrub (avoid coarse-grained products) or an exfoliating lotion. The latter can be used daily to moisturize the face after cleansing.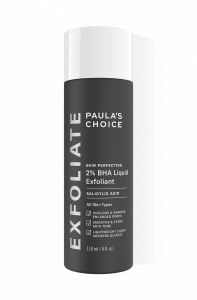 exfoliating liquid
2% BHA Liquid Exfoliant, Paula's Choice, $34.
BUY HERE
Leave your face alone

This is one of the biggest causes of pimples, but also large pores. Keep your hands, phone, or other objects away from your face as much as possible (especially at this time). This will not give bacteria a chance and keep your face as clean as possible.
Protect your skin from the sun
Bis repetita: apply sunscreen! There are a thousand and one reasons to protect yourself from UV rays, and clogged pores are one of them. Excessive sun exposure will make your skin less firm (ouch), which will dilate your pores. Invest in a good (day cream with) sun protection.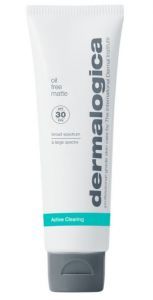 dermalogica verfijnde poriën
Oil Free Matte Day Cream SPF 30, Dermalogica, $60.
BUY HERE
Apply the right mask

Lazy Sunday mask is good, but not all formulas work as well. Here clay-based masks are the best option, as the clay removes excess sebum and purifies the pores.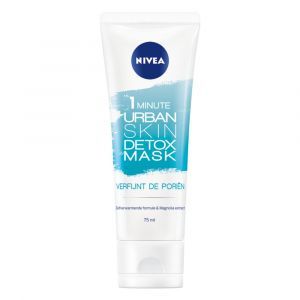 nivea
Urban Skin Detox Mask, Nivea, $9.99
BUY HERE
Try the chemical peel

To great ills, great remedies. If large pores are common in your area, go for a stronger treatment. Chemical peels can now be done at home, even if it is traditionally done in a beauty salon. Your face is subjected to a powerful exfoliation that removes the top (dead) layer of skin. Result? Smoother and more even skin.
CAMOUFLAGE OPTIONS

Now that your skin is perfectly cleansed, it's time to cover up your pores with a few smart tips.
Get off to a good start

An often overlooked step in make-up routines is applying a primer. If you compare your face to canvas, this is the base coat that provides a solid background. The primer reduces the shine of your skin (see point 2), ensures make-up hold and ... makes the pores less visible.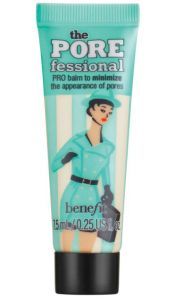 porefessional poriën benefit
The POREfessional balm, Benefit, $ 35.50.
BUY HERE
Avoid shiny makeup

OK with shimmering eyeshadow and gloss, but quit any foundation, powder and blush whose name contains the term "gloss" or "satin". Large pores and shiny makeup don't mix, because the latter brings out all imperfections. Opt for mattifying makeup that doesn't clog pores, especially on the nose and forehead (learn about the term "non-comedogenic").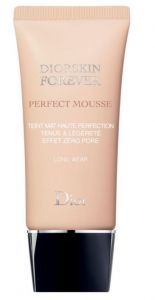 dior foundation
Perfect Mousse zero pore effect foundation, Diorskin, $ 46.50
BUY HERE
Ride youth

If it's tempting to apply a thick coat of make-up to the problem areas, we assure you it will have the opposite effect. For a natural look, take a little foundation (you can always add more afterwards) and apply it carefully. Our advice? Use a sponge instead of a brush, and roll youthful!
Got a tip?
Do you have info to share with YEET MAGAZINE reporters? Here's how.
Topic : serum,skin,products,cream,face shop,natural,facial,essence,rire,caolion,review,acne,treatment,nose,pore minimizer,ciracle,perfect,cos,rx,open pore,machine,pigmentation,shiseido,ordinary
More :
OXYGEN TREATMENT - PORE- CLEANSING TREATMENT
GEL PEELS / CHEMICAL PEELS -CACI TREATMENTDERMAROLLER
(ROLLER LIFT)-MESOTHERAPY TREATMENTSKIN POLISHING
(MICRODERMABRASION)-OXYGEN FACIAL TREATMENT-BOTOX
TREATMENT-EAR LOBE REPAIR
PORE TIGHTENING-BIRTHMARKS
NEVUS OF OTA/ITODERMAL FILLERS TREATMENT
BODY SLIMMING TREATMENT
NDYAG PAINLESS HAIR REMOVAL
ACCENT ULTRA SKIN TIGHTENING
RF-ACCENT ULTRA RF PIXEL-RADIO FREQUENCY GROWTH REMOVAL
COSMELAN DEPIGMENTATION TREATMENT
PAINLESS TATTOO REMOVAL
TELANGI ECTASIA OR SPIDER VEINSHAIR REGROWTH PROCEDURE
SEMI PERMANENT MAKE UP-MEDICAL- TATTOOING
WHITENING TREATMENT
TIGHTENING TREATMENT
BRIDAL PACKAGE
HYDRATION TREATMENT