Comedian and producer Dwayne Johnson aka The Rocks got married on August 18, 2019 in Hawaii with his girlfriend Lauren Hashian . Who is the one who shares the life of one of Hollywood's most prominent stars, star of the film Jumanji: next level, which is released in theaters in France on December 4? Massachusetts native Lauren Hashian celebrated her 35th birthday in September 2019.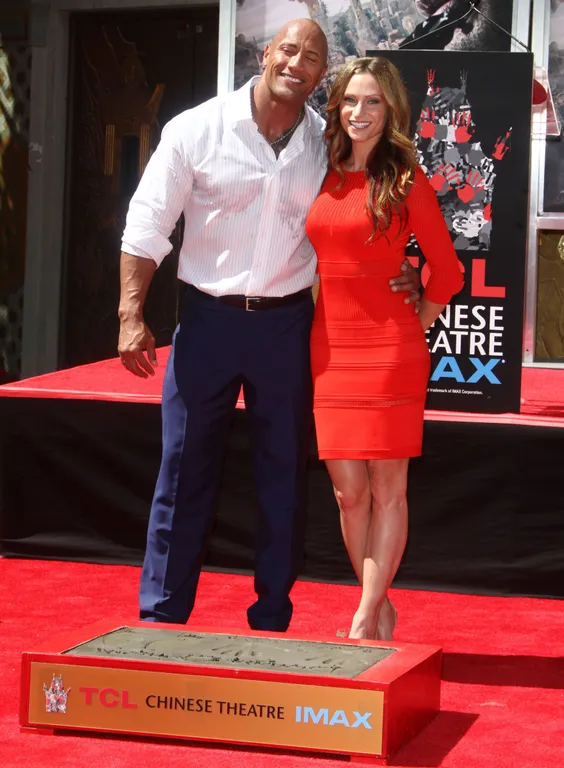 © INSTAGRAM/LAURENHASHIANOFFICIAL8/9 - Lauren Hashian lors de son mariage.
Lauren Hashian is a singer and songwriter. A vocation no doubt prompted by her family circle since Lauren Hashian is the daughter of a musician, Sib Hashian , the drummer of the Boston group. So far Lauren Hashian has not released an album, but has already released four singles between 2016 and 2019. In 2018, she released Samson , a single sung with Naz Tokio and, at the end of May 2019, she participated in the single Serve it cold released by the Manus group.
© INSTAGRAM/LAURENHASHIANOFFICIAL9/9 - Lauren Hashian
Who is Lauren Hashian, the one who has shared the life of actor Dwayne Johnson, star of the Jumanji saga, for more than a decade?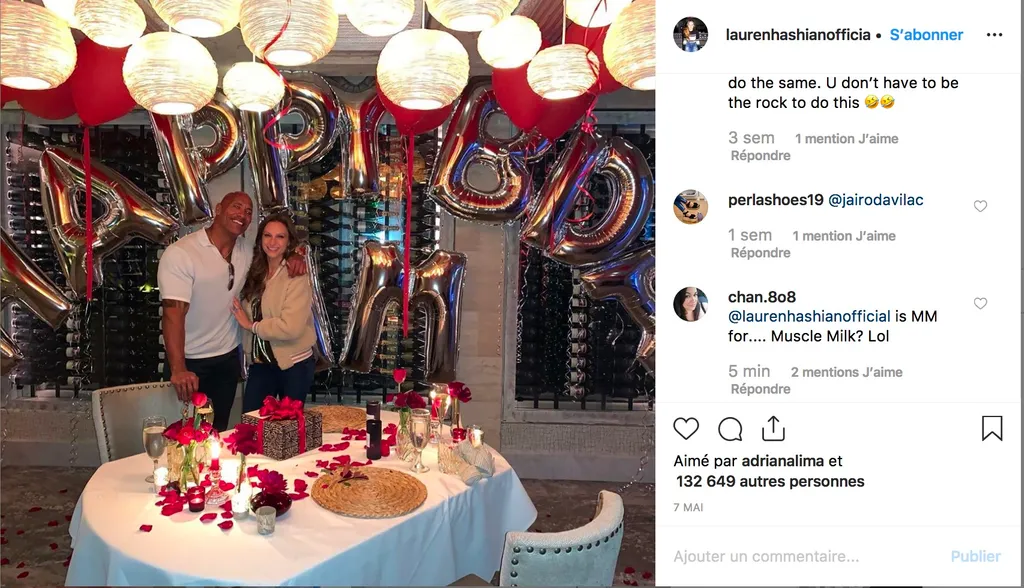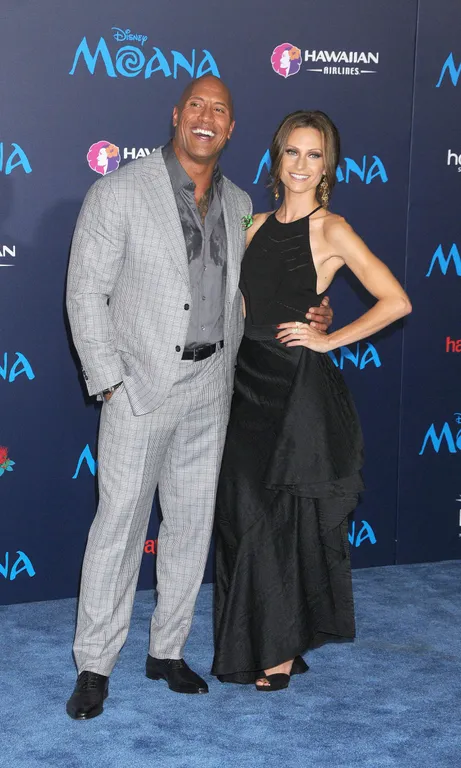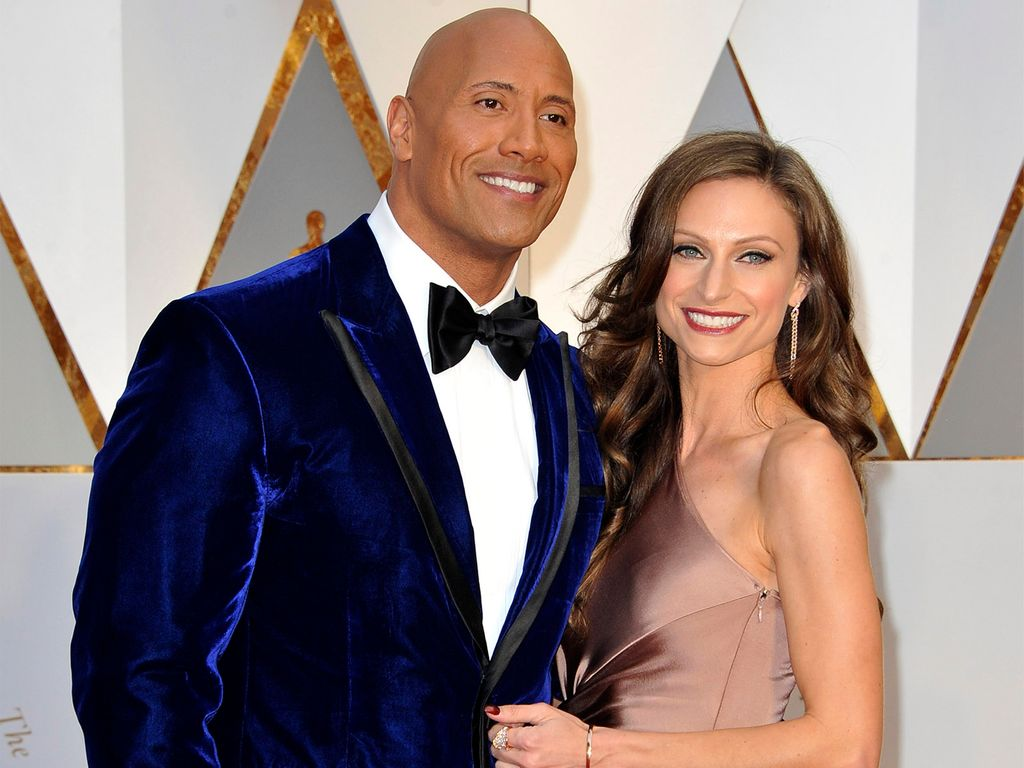 Shortly before meeting the one who would become her future husband, Lauren Hashian had also participated in an ephemeral tele-hook, RU the girl? aired in the United States in 2005. Lauren Hashian has shared the life of Dwayne Johnson for more than a decade.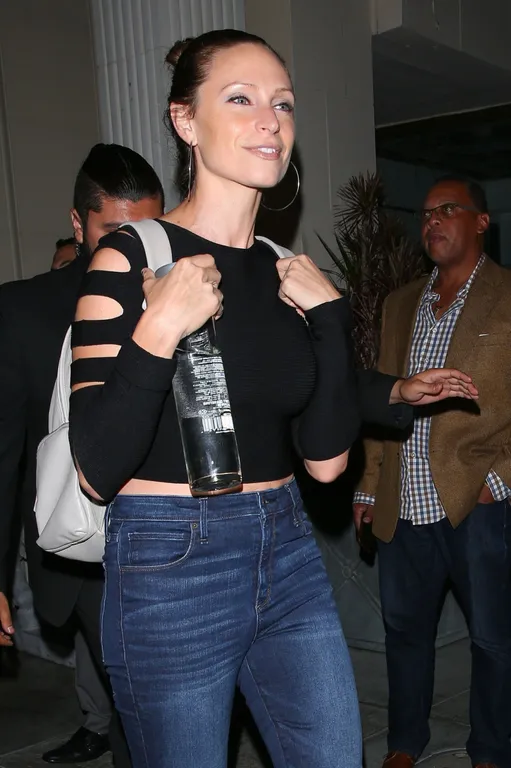 Since 2007 exactly even if the couple met while the actor, then in a relationship with a certain Dany Garcia , was shooting the comedy Maxi Papa in 2006. Lauren Hashian and Dwayne Johnson had two children together. Baby Jasmine was born in December 2015 and another baby sister, Tiana , joined the family in April 2018.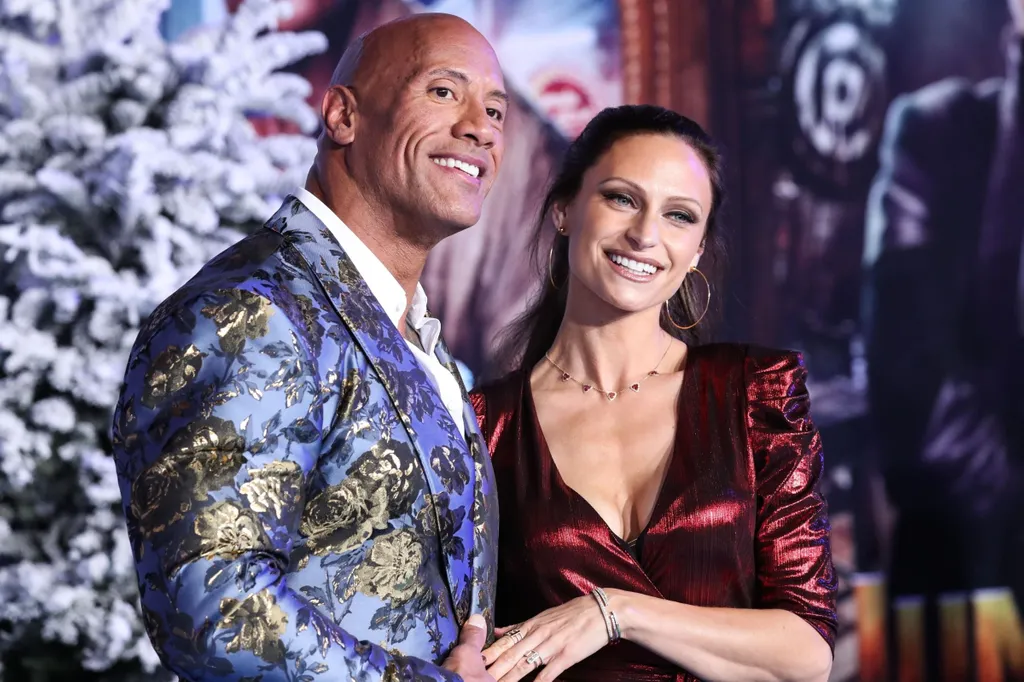 Dwayne Johnson and his girlfriend Lauren Hashian Dwayne Johnson and Lauren Hashian Dwayne Johnson and his girlfriend Lauren Hashian at the 89th Academy Awards Dwayne Johnson et sa femme Lauren Hashian Dwayne Johnson, Lauren Hashian at the première of  'Jumanji: Welcome to the Jungle' Dwayne Johnson