Will Prince Harry Ever Return To The Royal Family? Chances Are Slim, According To His New Interview With Anderson Cooper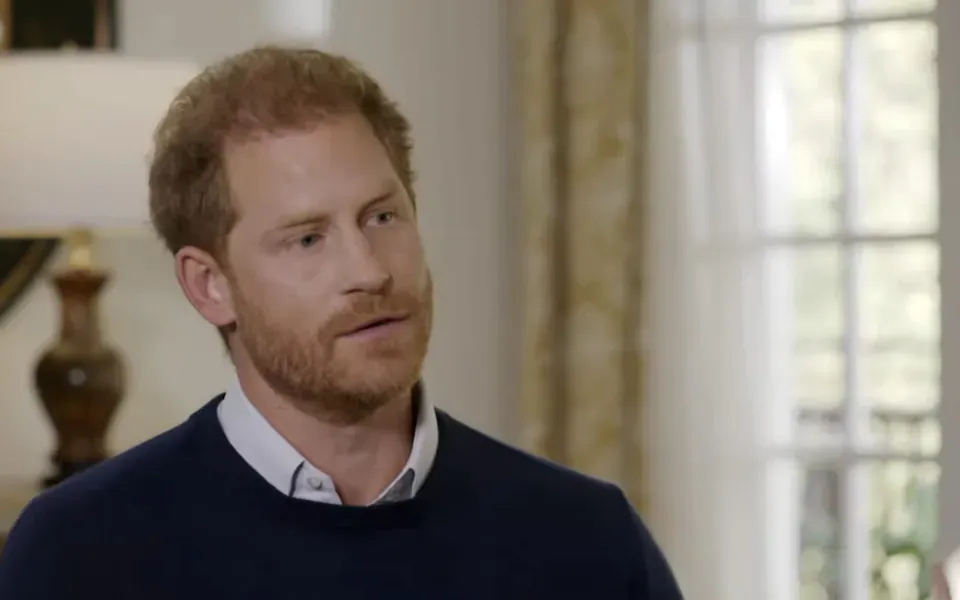 In an excerpt from Prince Harry's interview with Anderson Cooper for American television that will broadcast on Sunday, January 8 on CBS, the journalist asked him about a possible return to the royal family. A question that the Duke of Sussex answered without taboos.


prince harry interview 2022
prince harry 2022
prince harry daughter
prince harry children
prince harry 60 minutes
Listen to this article

Will Prince Harry ever return to the royal family?
He answers without  filter
00:00
Spirits are warming up a few days before the release of Prince Harry's memoirs, entitled Spare, in which the Duke of Sussex is about to make many revelations about the royal family.

According to extracts that have already been filtered, Prince Harry would not spare some members of the Crown, starting with his brother Prince William, with whom relations have never been so tense.

In the documentary Harry&Meghan, available on Netflix in six episodes, the Duke of Sussex decided to empty their bags, admitting in particular that Prince William had shouted at him during a very lively discussion with their father and the late Queen Elizabeth II.

Before the publication of his memoirs, Prince Harry decided not to scatter, by giving only two exclusive interviews for American television and British television.
Meghan Markle's husband therefore sat in front of British journalist Tom Bradby for ITV, during an interview that will be broadcast this Sunday, January 8.

In the first excerpts of the interview, Prince Harry appeals to King Charles and Prince William, with whom he seems to want to reconnect despite tensions.
Prince Harry ready to resume his royal duties?
On CBS, Prince Harry gave American journalist Anderson Cooper an hour, in an interview that already promises to react.

On images already unveiled by the channel even before the broadcast of the full interview, the journalist questions the Duke of Sussex about his future, who now lives in California with Meghan Markle and their two children. "Do you think that one day you will return to work as a full-time member of the royal family?" he asked him.

Prince Harry's response was not long in coming: "No," he said, firmly and decisively.

The Duke of Sussex, who has confessed to having repeatedly tried to ease tensions with his family in private, without success, will discuss in his interview for CBS topics such as the death of his mother Princess Diana or his move to the United States with Meghan Markle.

Follow your favorite stars and receive their news in preview!

Harry of England
Harry of England
FOLLOW
Meghan Markle
Meghan Markle
FOLLOW