YEET MEME - Balenciaga Leaves Twitter : Will Other Brands Follow Suit?
Luxury fashion brand Balenciaga has removed its Twitter account, the brand confirmed to Vogue on Monday. The company has not yet publicly elaborated on its decision to leave, but the move comes at a turbulent time for the platform.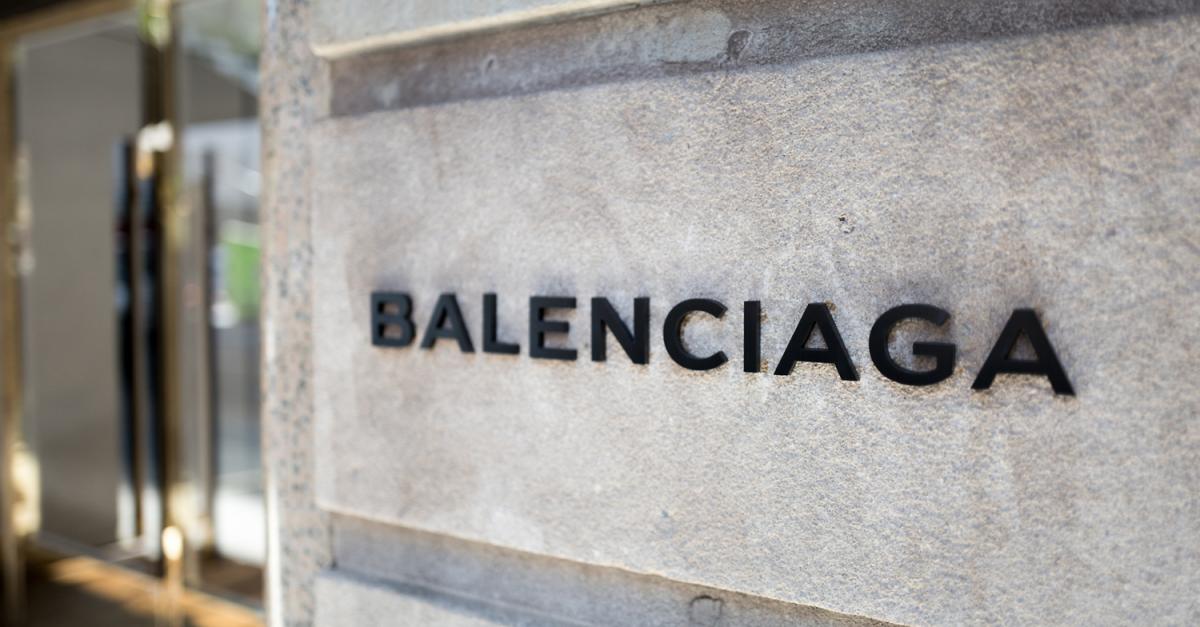 Balenciaga Has Left Twitter     balenciaga instagram    Balenciaga Flees Elon Musk's Twitter     Balenciaga is first big fashion name to quit Twitter    balenciaga facebook    fortnite balenciaga   balenciaga show  balenciaga distressed shoes twitter  simpsons balenciaga
Luxury fashion brand Balenciaga has removed its Twitter account, the brand confirmed to Vogue on Monday. The company has not yet publicly elaborated on its decision to leave, but the move comes at a turbulent time for the platform.
Get YEET MAGAZINE first thing in the morning in your inbox  / Wake up to the day's most important news.
Subscribe NOW
By   YEET MAGAZINE | Updated 0339 GMT (1239 HKT) November 18,  2022
The swift exit takes place weeks after Tesla founder Elon Musk purchased it for a reported $44 billion, and concerns grow over its direction.Balenciaga is the latest in an exodus of major brands and users, including Whoopi Goldberg and Shonda Rhimes.
Additionally, a rising number of major corporations and advertisers have paused activity and advertising on the platform since Musk took control of the company. On October 28, General Motors publicly announced it would temporarily halt advertising on Twitter, while other companies, including United Airlines and Pfizer, have quietly paused advertising.
Balenciaga's Twitter ads will also be suspended.
In a bid to calm advertisers' fears, Musk held a Twitter Space last week and addressed their concerns, sharing his intentions to tackle fake accounts and hate speech on the app.Balenciaga, which is owned by multinational conglomerate Kering, is the first fashion brand of its size and cachet to depart Twitter, prompting many to wonder if other brands will follow suit.
It has always been a trendsetter.highsnobiety @balenciaga just said "thanks, but no thanks" to Elon Musk's Twitter.
The label has left the social media platform, becoming the first major fashion brand to eschew the site following Musk's controversial takeover.⁠⁠Balenciaga declined to elaborate on its reason for leaving Twitter — but given growing concerns over Musk's plans for the platform, it seems the brand's exit has to do with a certain billionaire troll.⁠⁠
There's good reason for brands such as Balenciaga to be concerned.
With Musk's emphasis on free speech and lax approach to content moderation and misinformation, companies may feel it's in their best interest to distance themselves from Twitter before it devolves into Parler 2.0. (In fact, Musk himself recently tweeted and deleted a link promoting a right-wing conspiracy theory regarding the attack on Paul Pelosi.)⁠⁠
A sampling of companies that have pulled ads from Twitter in the wake of Musk's acquisition: Chipotle, United Airlines, Pfizer, Audi, and General Motors.⁠⁠With Balenciaga's former ties to Kanye West still fresh in everyone's mind, the luxury house's decision to quit Twitter may be an attempt to preemptively quash another PR debacle. Either that, or Demna really doesn't like Elon.
Balenciaga divorces Twitter. After cutting ties with Kanye West following the rapper's racist and anti-Semitic tirades, the Kering group brand deactivated his profile. It is the first fashion house to leave the microblogging site since it was taken over by Elon Musk, the boss of Tesla and Space X.
The fashion house has not yet explained the reasons for this gesture. This comes in a context of widespread concerns about the direction that Elon Musk intends to give to the platform. The reputation of the social network has collapsed amid threats of bankruptcy, an exodus of executives in key roles, racist and extremist content and fears for security and privacy. A final event has further darkened the picture.
Read more: The amoral of the bag of chips
In recent days, a flood of fake users have impersonated famous brands, sending, in the case of pharmaceutical company Eli Lilly, Wall Street stock plummeting with the – fake – announcement of the free insulin. Mass departure Balenciaga's announcement is the latest in a long line of brands and celebrities, including, in Hollywood, comedian Whoopi Godberg and 'Bridgerton' director Shonda Rhimes, who have deactivated their profile, while other celebrities simply stopped posting.
In the fashion world, top Gigi Hadid has deleted her account citing a "new direction" and "a cesspool of hate and prejudice" that she "no longer wants to be a part of". Important companies have meanwhile withdrawn their advertisements since the arrival of Elon Musk: among them, General Motors did so publicly at the end of October, while for other brands such as Dyson, United Airlines, Chipotle and Pfizer , the advertisements were suspended without much noise. Balenciaga has also pulled its advertisements on Twitter.
For Balenciaga designer Demna, Twitter has always been an important sounding board for controversial clothing and accessories like $1,790 leather trash bags or stiletto Crocs. The fashion house had almost a million Twitter followers before its withdrawal announcement, with the latest "tweets" being written to promote the new collaboration with Adidas.