Beauty, Health And Wellness: The Art Of Self-Care
self-care routine self-care tips self-care mental health importance of self-caretypes of self-care benefits of self-care emotional self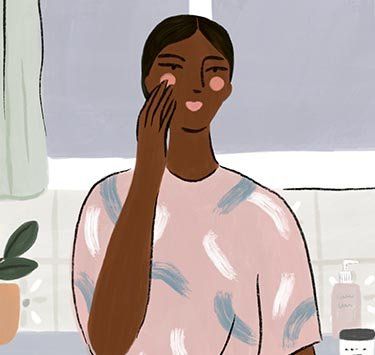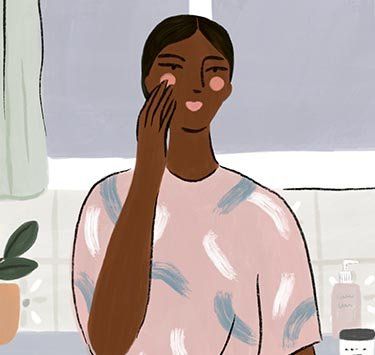 self-care routine self-care tips  self-care mental health importance of self-care   types of self-care   benefits of self-care emotional self-care
Whatever trends or habits we adopt this year, there's one must-have that unites them all: a feel-good factor. This is no different in the world of beauty.

HOME    BEAUTY  Skincare : Which Soap To Choose, For Which Skin Type?
By   Sophia Ava   YEET MAGAZINE | Updated 0439 GMT (1239 HKT) March 18, 2022
Over the past year, we have used it to heal, soothe, uplift and comfort in challenging times, paving the way for some easy-to-adopt behaviours that are all about taking care of number one. But think of these not as transient trends, rather rituals and habits to adopt into your every day life, this year and beyond.
Clean(se) Up
Cleansing is the cornerstone of any beauty routine, and this year, it's going next level. The secret to that ultra-clean finish? Your tools. New-to-Harrods Resorè has formulated towels and face cloths with special eco-friendly and antibacterial fibres that are kind to skin and kill acne-causing bacteria.

Gadget magpies, if you haven't tried Foreo, you're in for a treat.

The Luna 3 Plus gently vibrates with thermal touch points for the ultimate cleanse, and you can connect it to the Foreo app to customise your skincare regime. And if you need a refresher on the very best cleansers, check out Everything You Need to Know About Cleansing.
Your Microbiome Matters
In order to have healthy, glowing skin, nurturing an optimum gut microbiome (bacteria) is key.
"A review study in the Journal of Clinical Medicine in 2019 suggested that an imbalance in the bacteria of the gut may cause or aggravate skin diseases, and in particular contribute to acne," explains The Wellness Clinic's Dr Rabia Malik.
"Product wise, less is more," says Malik. "Take care not to over exfoliate, as this can upset the skin barrier.

Avoid using too many products with alpha hydroxy acids (for example, if you are using a cleanser with salicylic acid, don't use an acid-based toner as well) and look for products that contain plenty of fatty acids."

As for your diet, "try to eat the rainbow. The more varied and colourful, the better!" she suggests.
Shop Skincare
Elite Sleeping
"Don't underestimate the value of a good night's sleep for total well-being body and mind," says founder of Temple Spa, Liz Warom.

It's our bodies' secret weapon to feel better – sleep scientist Matthew Walker once called it "the swiss army knife of health". Setting up your space for some shut-eye is one quick ticket to a restful night – and that includes what you wear.

Silk has multiple sleep benefits: kind-to-skin, brilliant for hair as unlike cotton it won't pull or snag, as well as being antimicrobial and anti-allergenic. Try Slip for pillowcases, silk hair wraps and eye masks.
As for a wind-down ritual, app-of-the-moment Wavepaths claims to send you on a psychedelic trip just with the power of music. It's the latest in noise therapy, the idea being that listening to therapeutic music experiences can help alleviate symptoms of depression and anxiety.

After testing a prototype of the app, 98 per cent of users reported an improvement in their wellbeing, with 88 per cent saying they felt calmer. Light your favourite candle, and plug in.
Read more: The Art of Sleep
Super Supps
Down your spot sticks – a supplement to help fight acne is the latest innovation in pill form.
New from 111SKIN is its Clarity Beauty Dose,that founder Dr Yannis Alexandrides describes as "a blemish-fighting solution for a clearer complexion", formulated to "balance the gut's microflora, which research has found to be directly linked to skin health.

With zinc to reduce inflammation and enzymes and botanical extracts to stimulate cell turnover to minimise scarring, you may just find it your blemish-buster you never knew you needed.
Elsewhere in the supplement world, pharmacist manager Sarina Mughal doesn't want you to forget your vitamins – with vitamin C reigning supreme. "My personal favourite is liposomal vitamin C from YourZooki; it has the best absorption compared to other delivery methods hence you get the most out of your vitamins." While it's vital for energy levels, ingesting it as well as applying it will double up the glow factor.
Skin Is In
The term 'skinimalism' is one of the biggest trends of the year – meaning streamlining your skincarestash to what really works for you.

Cue some bedtime reading from beauty editorial director Katie Service, author of The Beauty Brief: An Insiders Guide to Skincare.

Think of it as everything you need to know about your skin: what's in and what to bin. Available at the Harrods Bookshop via our Personal Shopping service.
Studies show that reading for just six minutes a day can drastically reduce stress levels. Win, win.
Breathe Deeply
Aromatherapy works. It's currently having a huge resurgence, likely due in part to the plethora of scientific studies proving its positives.

One such 2020 study on aromatherapy massage, for example, reduced symptoms of depression and anxiety in 80 per cent of its patients. Choose scents known to evoke calm.

Healer and clairvoyant Emma Lucy Knowles recommends neroli for hitting a sweet spot for meditation and frankincense that is renowned for helping to deepen the breath.

Try Votary Neroli and Myrrh Facial Oil applied on your face and on pulse points or Aromatherapy Associates Inner Strength – affectionately known as 'a hug in a bottle'.
Essential oils can do wonders for your sleep, too. "Before bed, I draw an aromatherapy bath", says Warom. "I'll use a bathing oil – Drift Away is my all-time favourite – and run it nice and hot so that the whole room fills with aromatic steam.

One tip is to spritz a sleep or calming spray over the steam before you get into the bath – you'll really feel like you're in a spa!" Temple Spa's Quietude is lovely, as is Indie Lee's Pillow Mist.
Be Kind
…to your body and to the planet. Giving back makes us feel good, and with beauty brands aplenty offering recycling schemes and eco-conscious packaging (Noble Panacea and Floral Street are leaders here), taking care with your regime has never been easier.

But it's important to understand the fundamentals too, to ensure you make conscious choices based on facts, not fads.

For example, Veganism is a movement here to stay and in 2021, both Aveda and Hourglass have reformulated products to become 100% vegan, with more brands sure to follow suit.
Vegan beauty is made with no animal derivative or animal bi-product. It can be tricky to tell, so look for a vegan logo on the packaging to be sure.
The Vegan Edit
Hone Your Home
That feeling of organising your skincare stash or filing your books in coloured order... satisfying, isn't it? Findings within relatively new field of cognitive neuroscience called neuroaesthetics suggest that the way we experience aesthetics (be that enjoying a piece of art or being contented with the organisation of our beauty shelves) can positively impact our mood.
Bring some joy into the every day with beautiful candles, trinket trays and beauty storage such as Beautifect, and discover more insider tips for your home via Wellness by Design.