HOME     ENTERTAINMENT    News   Home  Brad Pitt
By Deni Porter | YEET MAGAZINE | Updated 0439 GMT (1239 HKT) February 18, 2021
It's always war between Brad Pitt and Angelina Jolie! More than five years after the announcement of their separation, the divorce is still under discussion between the two actors. While the subject of their children is not yet completely settled, they are now fighting for their wine exploitation, in the south of France, of which Angelina Jolie has sold her shares. A decision that put the actor out of his mind, according to TMZ.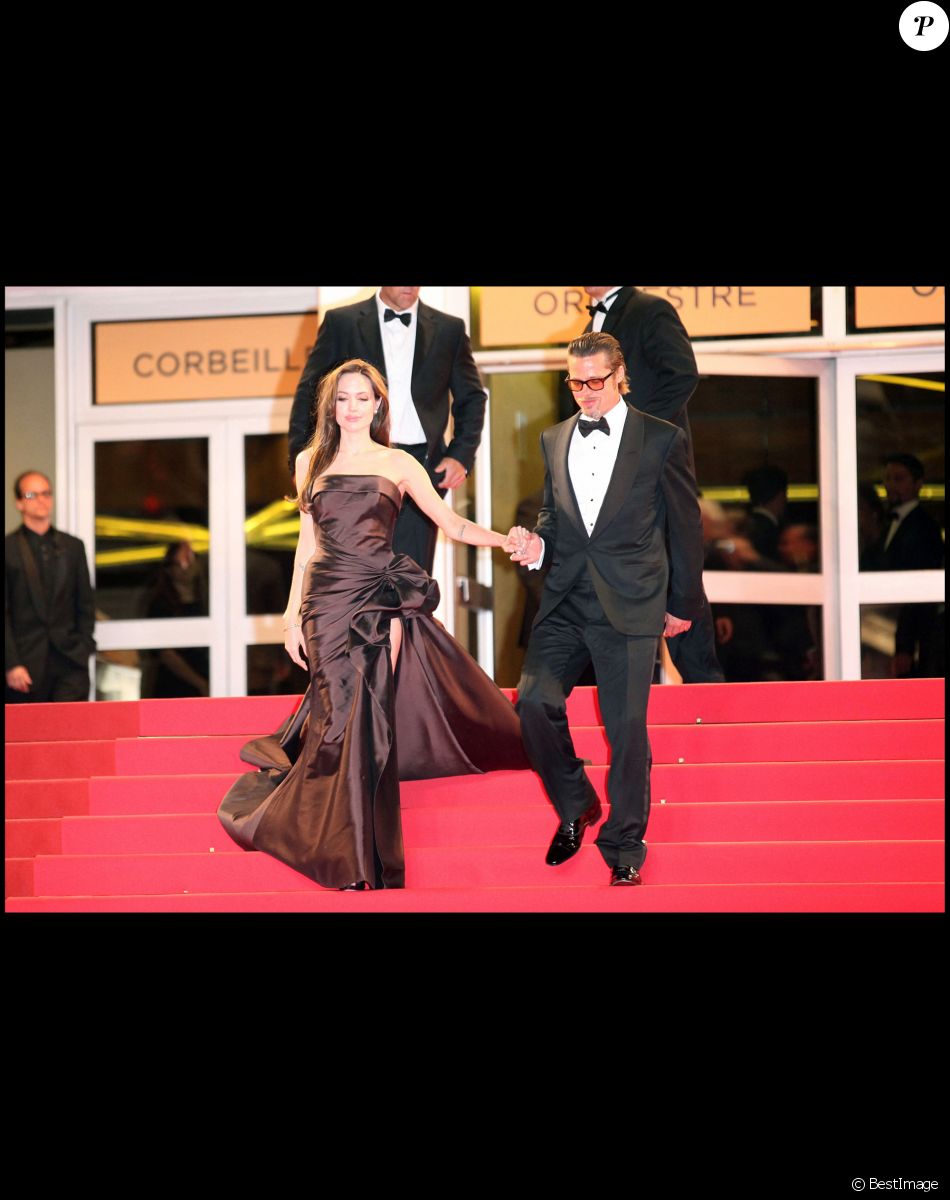 ‌                                                                                                                                                                                                                                                                                                                                                                                                                                                             Will they ever succeed in concluding this divorce? In the midst of a custody battle for their children , Angelina Jolie and Brad Pitt must settle another matter before the judge, according to TMZ . Indeed, the two actors are currently in the midst of a fight over the vineyard, bought in France in 2008 with their Château de Miraval, in which they were married in 2014 .
At the time, the acquisition had cost them more than $28 million and since then wine production has grown considerably , encouraged by the names of the actors on the bottles and the efforts of Brad Pitt, who according to him has " invested a lot of time and money ".
Except that since the divorce, the former couple no longer wants to have anything to do together. Angelina Jolie therefore decided to sell her shares to the Tenute del Mondo company , owned by a Russian oligarch and vodka producer, Yuri Shefler.
A decision that made her ex-husband mad with rage! In a letter sent to the judge, he explains that he was not aware of the sale and even less of the identity of the new buyer, who according to him will " wreak havoc " on his farm. Highlighting the fact that he is the only one who has cared about the vine for all these years, he believes that she has violated one of the agreements between them.
Indeed, according to the actor, each of them agreed to give the other the right to look at the sale and the new buyer. However, Angelina Jolie would have spoken this time of an " unknown buyer " before signing in secret from her ex-husband. He now expects justice to cancel the deal and claim damages. As a reminder, Angelina Jolie owned around 40% of the rights to the vine.
Angelina Jolie hasn't hit back yet, but in this battle that is their divorce , no doubt she will soon. For the moment, she is concentrating on the custody of her children, while she asks to obtain it exclusively. Brad Pitt, meanwhile, wants to keep the right to see his children regularly, but the actress accuses him of being a danger with them.
The divorce was reportedly decided after a heated argument between the actor and his eldest son Maddox , now 20. The siblings also include Pax, 18 , Zahara, 17 , Shiloh, 15, and twins Knox and Vivienne, 13 .