Coastal Grandmother: The New Summer 2022 Trend That You've Probably Seen Without Knowing It
The Coastal Grandmother aesthetic - the look of a grandmother living on the coast.How to adopt the Coastal Grandmother trend without getting old? the Coastal Grandmother look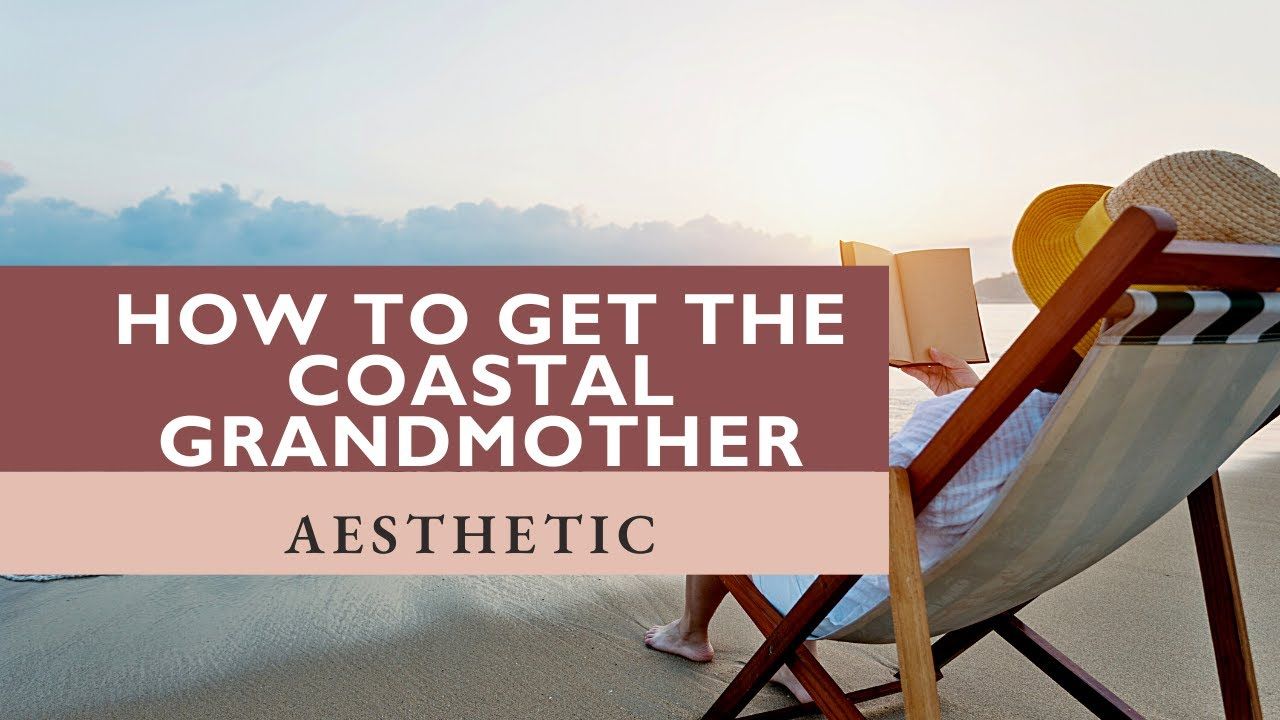 The Coastal Grandmother aesthetic - the look of a grandmother living on the coast.How to adopt the Coastal Grandmother trend without getting old?  the Coastal Grandmother look
HOME   TRENDS   2022 SUMMER TRENDS   STYLE
Photo credits: Instagram @Reesewitherspoon
By PAOLA BAPELLE  YEET MAGAZINE | Updated 0439 GMT (1239 HKT) May 12, 2022
FOLLOW PAOLA  : FACEBOOK   TWITTER     INSTAGRAM
New trend alert! The Coastal Grandmother aesthetic is coming this summer to revamp our dressing room. You've never heard of it ? Decryption of a fashion that will put us in slow motion, for our greatest pleasure.Powered by Audion
Listen to this article
Coastal Grandmother: what is this summer 2022 trend that you have surely seen without knowing it?
Color block , retro future, 90's galore ... Amid the boiling of the most colorful and exciting trends of the moment , another much more soothing one is emerging.
Its nickname? The Coastal Grandmother aesthetic , or in French: the look of a grandmother living on the coast.
But forget everything you thought you knew about senior fashion!
Today's grannies are more trendy than ever. They shop on the internet and are interested in the latest novelties, like all self-respecting fashionistas. As a result, our everyday looks inevitably match theirs! And it gives a cozy-chic summer trend  that we will quickly adopt.
What is the Coastal Grandmother look?
The concept ? Clothes in soft colors, noble materials and ultra-comfortable cuts . And no, we're not talking about pajamas or the loungewear trend , but the Coastal Grandmother aesthetic . Like cottage core or the college look , this trend comes straight from social networks and more particularly from TikTok . Leading the way is influencer Lex Nicoleta to follow to learn all about the granny at the beach movement. Her inspirations couldn't be more chic and iconic: Diane Keaton in Anything Can Happen , Diane Lane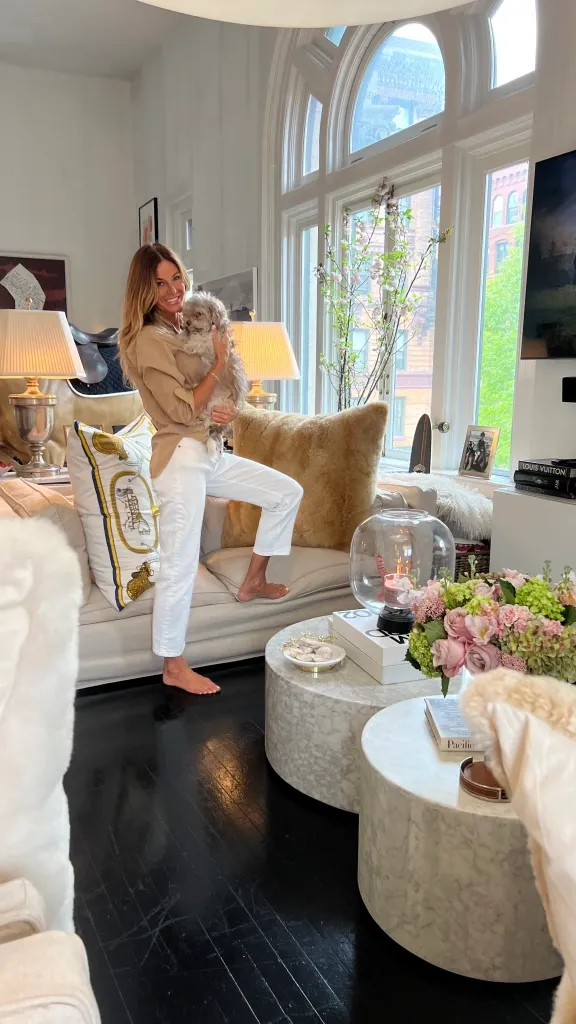 Meryl Streep in short, symbols of cinema that have certainly not lost their style with age. On the program: cozy cardigans , wide and flowing pants , large fabric or straw hats, canvas sneakers, perfectly cut white t-shirts and little linen dresses for summer days. Timeless things that give us only one desire: to retire early, to go and water our planters and sip a lemonade on the steps of a vacation home by the sea.
How to adopt the Coastal Grandmother trend without getting old?
We are already hearing the complaints about this trend which is happening a bit like a hair in the soup! Fashion is made to illuminate the complexion and beautify the silhouette , not to gain years.
And yet, given the average age of followers of the Coastal Grandmother aesthetic , we are far from a retirement home. Rather than seeing it as a "memerizing" style , it girls prefer to talk about timeless silhouettes and refreshing fashion that takes a break from the hustle and bustle of everyday life.
To wear this trend well, you must first get rid of flashy pieces and cuts that are too sexy. The Coastal Grandmother aesthetic gets back to simple things. We are inspired by the films of Nancy Meyers with loose blue and white striped shirts that we combine with small chinos and sandals . Is it cold in the evening? Go for a cream mohair cardigan to pair with linen trousers.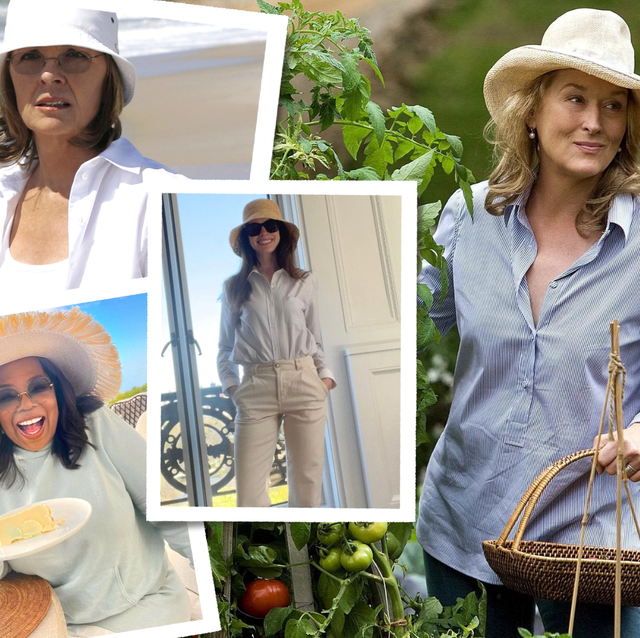 A lace slip dress with a chunky knit sweater , denim overalls with a floral t-shirt underneath and a maxi bob, cotton shorts with a vaporous blouse... For holidays by the water  or even in the middle of the urban jungle, the Coastal Grandmother aesthetic allows you to highlight your favorite basics. It slows down the fast fashion race a bit with quality pieces that will last for many years. Neutral shades, organic materials, comfortable classics... finally, the Coastal Grandmother look is an extension of the loungewear that we wore during confinement, with added elegance!
KEYWORDS
Read more on  coastal grandmother trend
coastal grandmother style   the coastal grandmother  coastal grandmother aesthetic   coastal grandmother fashion  coastal grandmother look coastal grandmother decor  coastal grandmother movies   what is coastal grandmother coastal grandmother clothing   coastal grandmother trend   coastal grandmother chic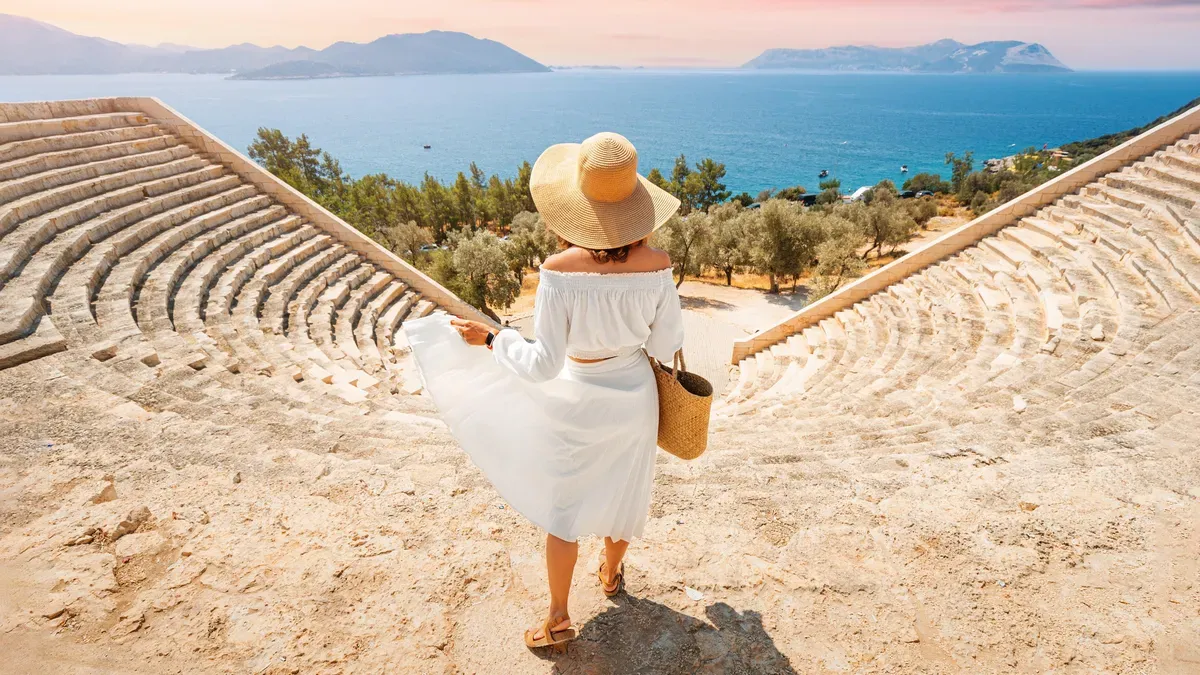 coastal grandmother style   coastal grandmother aesthetic   coastal grandmother fashion   coastal grandmother look   coastal grandmother decor  coastal grandmother movies  coastal grandmother clothing  coastal grandmother trend coastal grandmother chic

New dates for the 2021 summer sales: everything you need to know!
Trends 2022: 5 pairs of shoes of 2021 that we will definitely wear again this year
3 Hot Summer 2022 Trends Spotted at New York Fashion Week
PHOTOS Handbag Trends: The Most Incredible Styles Seen at the Summer 2022 Runway Shows
What are the trendy colors of summer 2020?
ON THE SAME TOPIC
FASHION   What are the trendy prints for summer 2020?
FASHION   Trend: fancy summer jeans
FASHION  Trend: summer in loafer mode
BEAUTY   Makeup: the colorful trends of the summer
BEAUTY  Summer 2022: the trend is gold
BEAUTY   What are the trendy nail polishes for summer 2019?
FASHION   Sandals, mules, clogs... The 5 trendiest pairs of shoes for summer 2022 that you shouldn't miss!
FASHION   Trend: my summer look for less than 100$
FASHION  : Trendy sneakers 2019 – our selection for the summe
FASHION  Trendy lingerie for summer  
FASHION  Summer 2020: the shellfish trend is everywhere!
BEAUTY  Hair: trendy hairstyles for summer 2020
FASHION  Sunglasses: what are the trends for summer 2021?