Elizabeth Holmes, The Founder Of Theranos, Was Sentenced To Eleven Years In Federal Prison For Defrauding Investors
The name of Elizabeth Holmes is now associated with that of a huge scam, straight from Silicon Valley. The sentence that the founder of Theranos will have to serve was pronounced on Friday.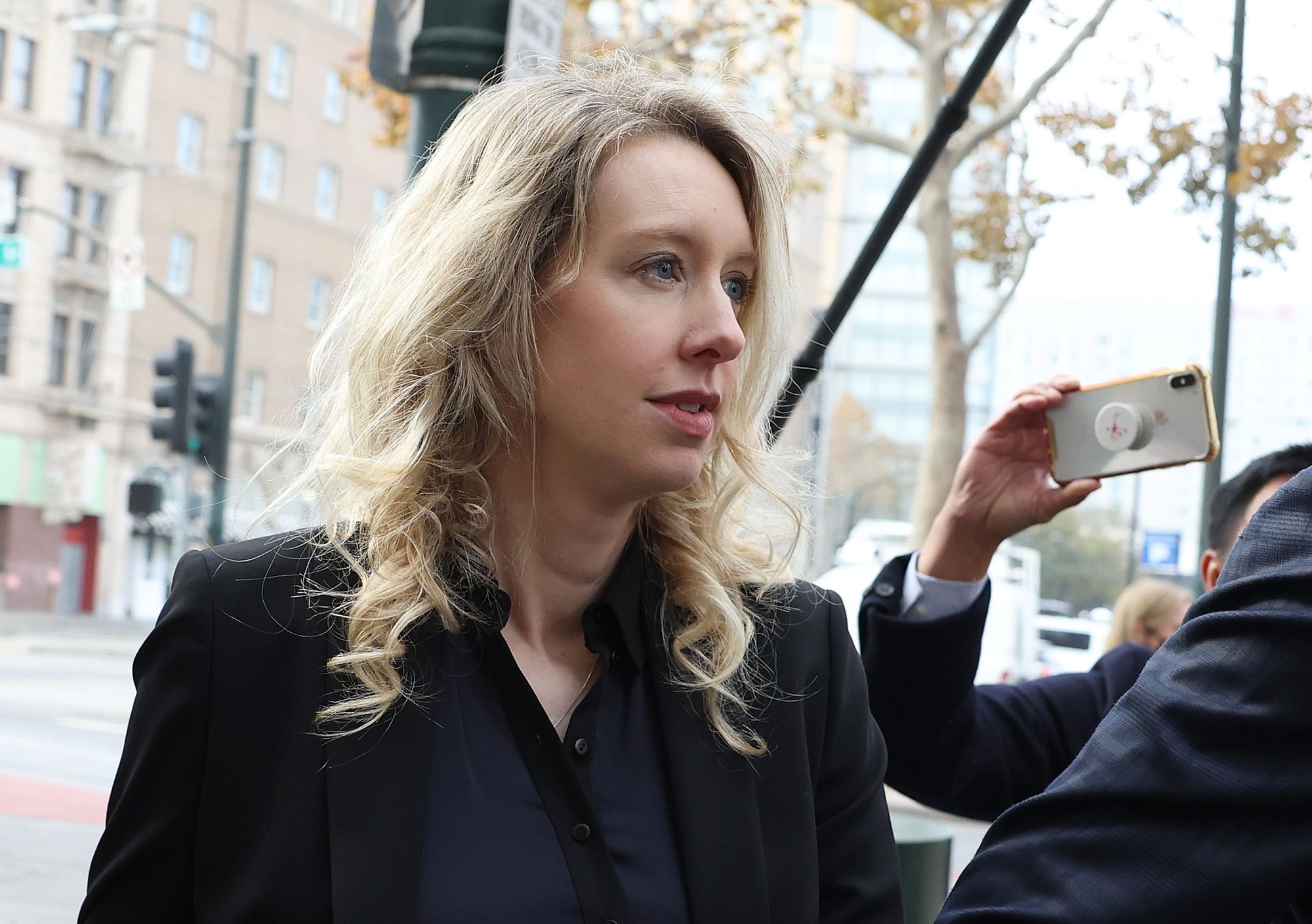 The name of Elizabeth Holmes is now associated with that of a huge scam, straight from Silicon Valley. The sentence that the founder of Theranos will have to serve was pronounced on Friday.
By    YEET MAGAZINE | Updated 0439 GMT (1239 HKT) March 11, 2022
In January, Theranos founder Elizabeth Holmes was convicted of wire fraud and willfully misleading investors. Friday, November 18, ten months later, she finally received her sentence: 11 years in prison and 3 years of parole, according to Law360 journalist Dorothy Atkins. Judge Edward Davila will schedule a follow-up hearing to determine how much damages Holmes will have to pay.
Twitter content
To honor your privacy preferences, this content can only be viewed on the site it originates
According to Atkins, Judge Davila calculated the sentence based on the defrauding of ten investor victims – including Rupert Murdoch and the family of former education secretary Betsy DeVos – for the hefty total sum of $385 million. dollars. According to NBC News reporter Scott Budman, Judge Davila said federal sentencing guidelines said Holmes should serve 11 to 14 years in prison.
Ahead of today's hearing, more than 140 people, including New Jersey Senator Cory Booker , wrote letters to Judge Davila asking for a lenient sentence, according to The Independent . Some of those letters were filed as late as the night before, Judge Davila noted. Pregnant, Elizabeth Holmes was present to listen to the final decision of the judge. She remained stoic as lawyers for both sides tried to influence the verdict.
Fallen Silicon Valley figure
Elizabeth Holmes was once considered a Silicon Valley prodigy, a young woman who dropped out of Stanford with a project big enough to save lives and change health care forever. Through her infamous start-up Theranos, she aimed to create a home testing device that could diagnose hundreds of diseases from a single drop of blood. The glaring problem, of course, is that the technology to achieve such a feat does not exist. Even when the company was valued at $9 billion (according to Forbes ), the device—proudly named Edison after prolific inventor Thomas Edison—was medically useless.
To cover up the flaws in the Edison tool and the red flags about her company's financial health, Elizabeth Holmes embarked on a five-year, multimillion-dollar fraud scheme, with the complicity of her partner and boyfriend at the time, Ramesh "Sunny" Balwani. Both were found guilty of multiple counts related to the scheme. Ahead of Friday's landmark hearing, Elizabeth Holmes faced a maximum sentence of 20 years in prison and a $250,000 fine, plus payment of damages, for the conspiracy count and each fraud count. electronic. According to the New York Times, she paid more than $30 million in legal costs. His lawyers hoped to obtain 18 months of house arrest. Federal prosecutors , however, had requested a 15-year prison sentence and the payment of $804 million in damages to investors. His accomplice, Balwani, is expected to be set during a hearing on December 7.
As the Washington Post reports , the Holmes trial "has opened a window into the secretive world of Silicon Valley start-ups, providing a rare glimpse into a place where CEOs are rarely judged and companies often slip away ." regulatory consequences". That said, Holmes should serve her time in a low-security facility, like the California Women's Prison where actresses Felicity Huffman and Lori Loughlin served time for their involvement in the 2019 college admissions cheating scandal. , the case sets an important precedent for Silicon Valley executives.