Fx Crypto Crash Bankruptcy: Sam Bankman-Fried, From Crypto Hero To Zero. Yeet Crypto -Watch Video
Sam Bankman-Fried ("SBF") is the son of two law professors who teach at Stanford University, He started on Wall Street after going through the prestigious MIT in Boston. In 2017, he founded the trading firm Alameda Research.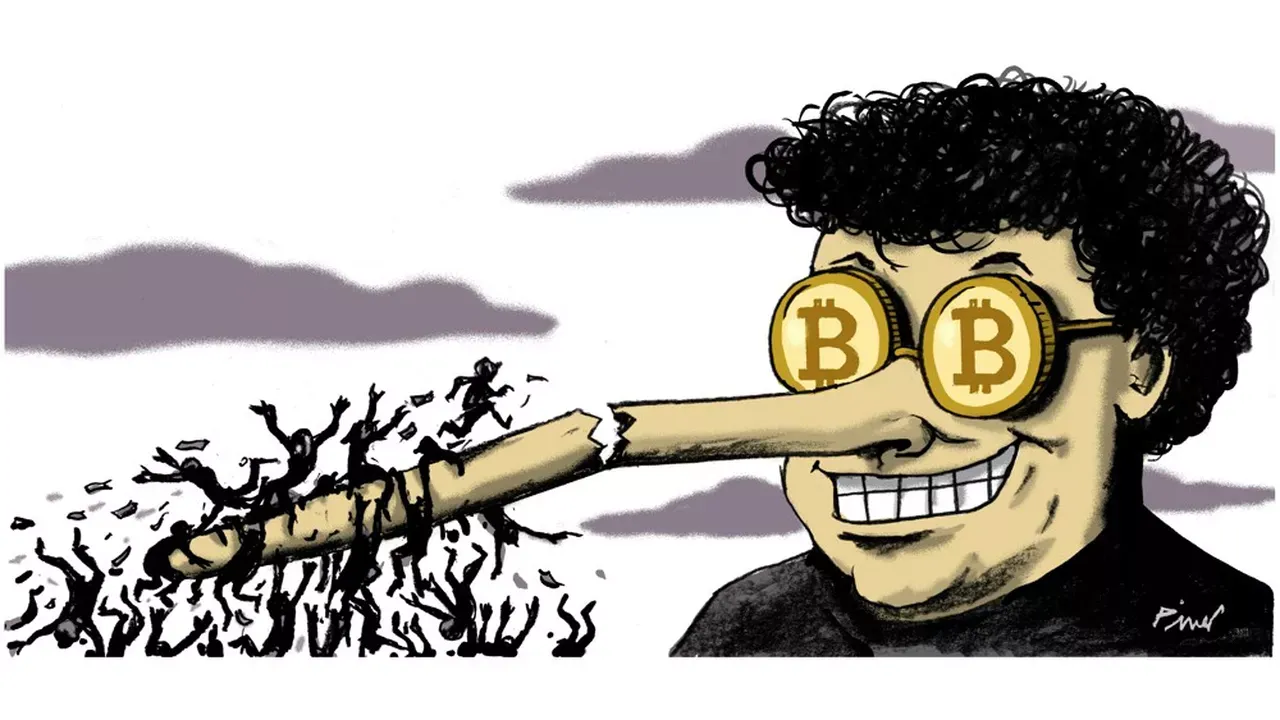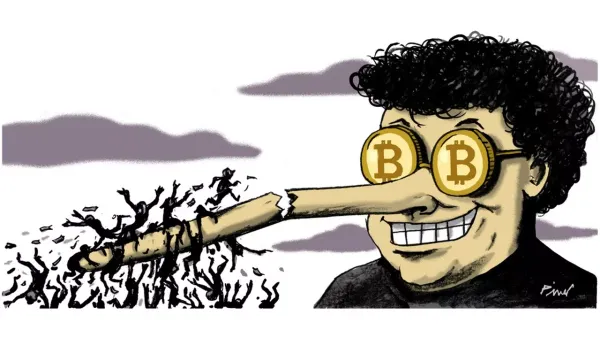 Get YEET MAGAZINE first thing in the morning in your inbox  / Wake up to the day's most important news.
Subscribe NOW
By   YEET MAGAZINE | Updated 0339 GMT (1239 HKT) November 24,  2022

"You were my family" – The CEO of FTX went from being a financial genius to being the most hated man on the planet in a few days. A strong sense of betrayal  now haunts the halls of the crypto industry. A loss of confidence that is complex to rebuild and a step back a few years for the crypto industry in the imagination of the general public. Months, even years of hard work evaporated in an instant. Sam Bankman-Fried profusely apologizes in a letter to his employees. Let's dive into his writings.
SAM BANKMAN-FRIED CRUMBLED UNDER THE PRESSURE?
" I am really sorry. I regret what happened to each of you. And I deplore the situation in which [FTX] customers find themselves today. »
A few weeks after the fall of FTX , the former CEO addresses his employees in a letter relayed on social networks. Sam Bankman-Fried, says it himself, he would give anything to go back and do things differently. However, it is difficult to do worse than playing with the funds of its customers for a crypto exchange. The breach of trust is total between Sam and his clients, of course. But also with its employees who had bet everything on FTX .
"You were my family. I've lost you, our old home is now just an empty shed full of computer screens. When I turn around, I have no one to talk to. »
Was the fall of FTX such a shock to Sam that he only now realizes the repercussions? Sam himself admits that when everything was falling apart, he abandoned his employees, leaving them in total limbo regarding events and their future.
"I disappointed you all. When things got rushed, I failed to communicate. I froze in front of the pressure, the stakes and I walled myself in silence .
In his message, Sam specifies that he did not realize the extent of the risk to which his business was then exposed. He recalls that all sales and profits were reinvested in the business and not for his personal use. These are obviously personal remarks, the veracity of which will be determined by the courts .
>> Want to add cryptos to your wallet? Register on AscendEX and enjoy 10,000 free SATs (commercial link) <<
REMAKING THE PAST, SAM BANKMAN-FRIED'S IMPOSSIBLE WISH
Sam Bankman-Fried even ventures to give the details of the actions he would have liked to implement upstream, in view of past events.
Be much more attentive to large positions and margin calls on them
Set up "stress-test" type scenarios taking into account crashes correlated with massive withdrawals (exactly the situation that planted the last nail in the FTX coffin )
Be more attentive to the processes surrounding the fiat systems of the platform
Have continuous monitoring of platform assets, client positions and risk metrics
"It doesn't change the fact that you feel cheated, when you are in no way at fault. I'm really sorry about all of this. I will do everything in my power to repair the damage for you, the employees of FTX, but also for the customers. Even if it takes me the rest of my life. But despite that, I'm afraid it's not enough."
Sam now regrets not having raised funds earlier, when the credibility of FTX still allowed him to do so. According to him, these funds would then have made it possible to reimburse the customers. He announces that potential financings amounting to billions of dollars reached him only 8 minutes after he had signed the declaration of bankruptcy . According to him, these funds could have made it possible to reimburse all customers and possibly save the FTX platform. The story could have turned out differently, of course, but the accumulation of these errors has transformed a very profitable platform into a veritable field of ruin. This example is a reminder to everyone that in this still young universe, no one is safe from tragedy .
The bankruptcy of FTX is there to remind us that we must remain cautious in this still very young ecosystem. Get into the habit of healthy distrust. Register on AscendEX ,  because by accomplishing very simple daily tasks, you will receive satoshis from bitcoin mining directly on your wallet. And to start well, 10,000 Satoshis as a registration bonus thanks to our link (commercial link).
MORE
Binance Review 2022: Test and Ultimate Tutorial of the Number 1 Exchange
We no longer present Binance, THE centralized cryptocurrency exchange platform (CEX). A few years were enough for the exchange to far outstrip all the competition in terms of adoption and volume. In this article, we'll take a closer look at what Binance has to offer and give you our thoughts on how to make your own … ContinuedNov 13, 2022 at 6:14 p.m.
In the same category
On Nov. 24 2022 at 08:00
Fall of FTX: under pressure from Binance, Coinbase unveils its treasure
Nov. 23, 2022 at 8:45 a.m.
On Nov. 23 2022 at 08:00
Nov. 22, 2022 at 5:00 p.m.
Nov. 22, 2022 at 4:00 p.m.
Nov. 22, 2022 at 11:30 a.m.
Nov. 22, 2022 at 11:00 a.m.
On Nov. 22 2022 at 10:30 a.m
dYdX tutorial: all about the DEX that pays you to trade cryptocurrencies
With this tutorial on dYdX discover the secrets of the decentralized platform and trade cryptocurrencies with ease.
Oct 08, 2022 at 2:30 p.m.