By YEET MAGAZINE | Updated 0439 GMT (1239 HKT) October 16, 2021
Google wants to make road traffic more fluid thanks to artificial intelligence. Already tested in Israel on four major arteries of the city, this AI has reduced fuel consumption and waiting time by 10 to 20%. Google hopes to be able to offer this technology in other cities soon.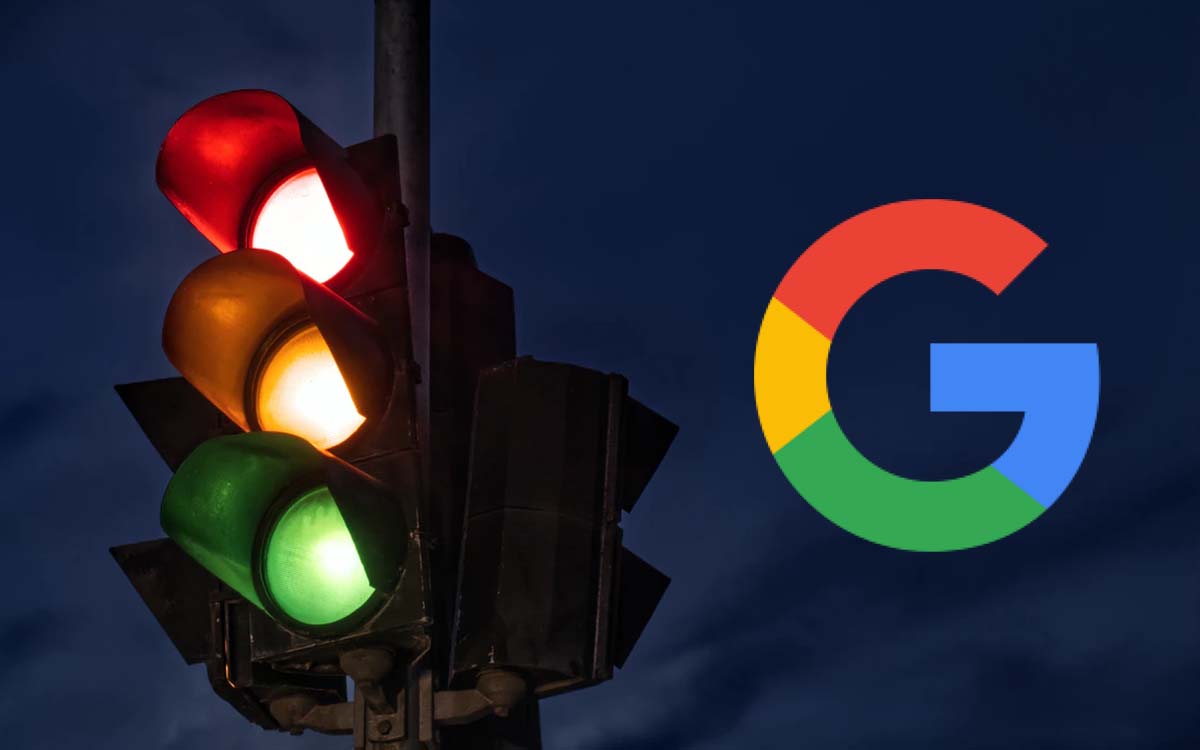 As you may know, Google has made an appointment with users this Wednesday, October 6, 2021 on the occasion of the Sustainable with Google. During this event, the Mountain View firm presented its various actions and projects in favor of the environment. The company notably announced the display of the least polluting routes on Google Maps , as well as the complete overhaul of the navigation system for cyclists.
In addition, Google's search engine will now present results related to ecology. Let's say if you are looking to buy a car, Google will take the opportunity to also offer you the hybrid or electric version of the model in question. Apart from these various improvements to Google services focused on ecology, the web giant presented another project.
Read also: Google Maps on Android gets a more design and more practical widget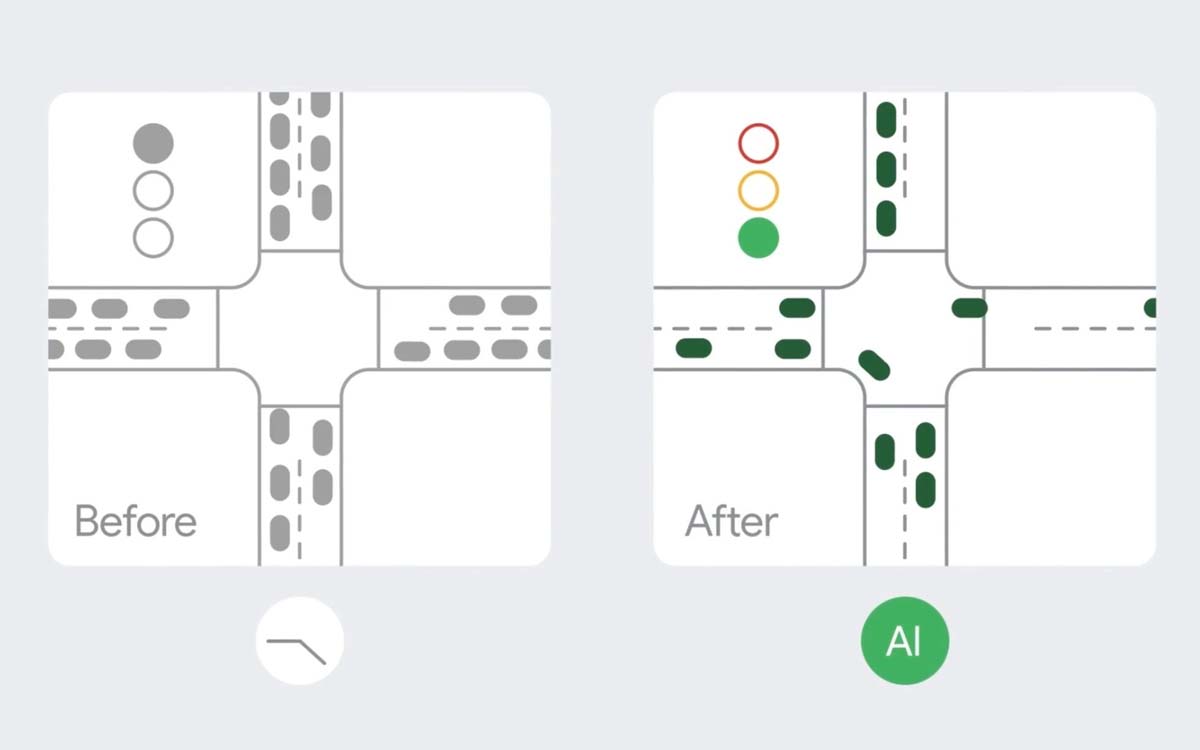 GOOGLE IS DEVELOPING AN AI TO OPTIMIZE TRAFFIC
Indeed, Google has developed an artificial intelligence dedicated to optimizing the operation of traffic lights , the aim being to make traffic more fluid, to reduce the waiting time for motorists at intersections, and by extension to reduce the environmental impact of decelerations. and successive vehicle accelerations.
In short, the AI ​​in question is able to " accurately analyze the traffic condition and the timing of traffic lights at most intersections in cities around the world".
As Google teams explain, this AI has been tested in Israel on four particularly busy arteries in Haifa and Beer-Sheva . " So far, we have seen a 10-20% reduction in fuel consumption and waiting time at intersections," they detail.
Confident in its artificial intelligence, Google announced that its teams would carry out additional tests in Rio de Janeiro in Brazil , before a possible deployment in other metropolises. " Early research indicates that AI can help cities make their traffic lights more efficient, making every trip greener, regardless of the car," Google concludes.
A change to help limit your fuel consumption.
Google's GPS app will incorporate three new features to help you drive greener: alternative car routes, lightweight navigation for your bike rides, and support for shared electric scooter services.
Google wants to help you get around in an eco-responsible way. Based on the observation that road traffic accounts for more than 75% of CO2 emissions linked to transport, the Mountain View firm has just announced the deployment of new functions in Google Maps designed to help you reduce your carbon footprint.
The first concerns road routes made by car. Now, in addition to automatically displaying the fastest route to reach your destination, Google Maps will also suggest a more fuel-efficient alternative route.
The app will display an estimate of the fuel that can be saved, while showing the difference in terms of travel time. The function is to be deployed initially for American users, but should arrive quickly in France in the course of 2022.
Another novelty, which concerns cyclists this time, Google Maps will offer a light navigation mode.
Cyclists who use Google Maps for their daily trips will be able to see the most important stages of their route without having to keep their smartphone screen constantly on or use the step-by-step navigation. The feature will be available in the coming months in all locations where Maps supports cycling routes.
Finally, car-sharing bike and scooter services will land on Maps in more than 300 cities around the world, on both Android and iOS . For this, Google has forged a partnership with the main players in the sector such as Tier, Voi or Bird.
This will allow you to easily find the nearest stations, determine the number of vehicles available and even find parking spots where there is room to welcome you.
Source: Google