Jennifer Lopez And Ben Affleck: Love, Marriages And Divorces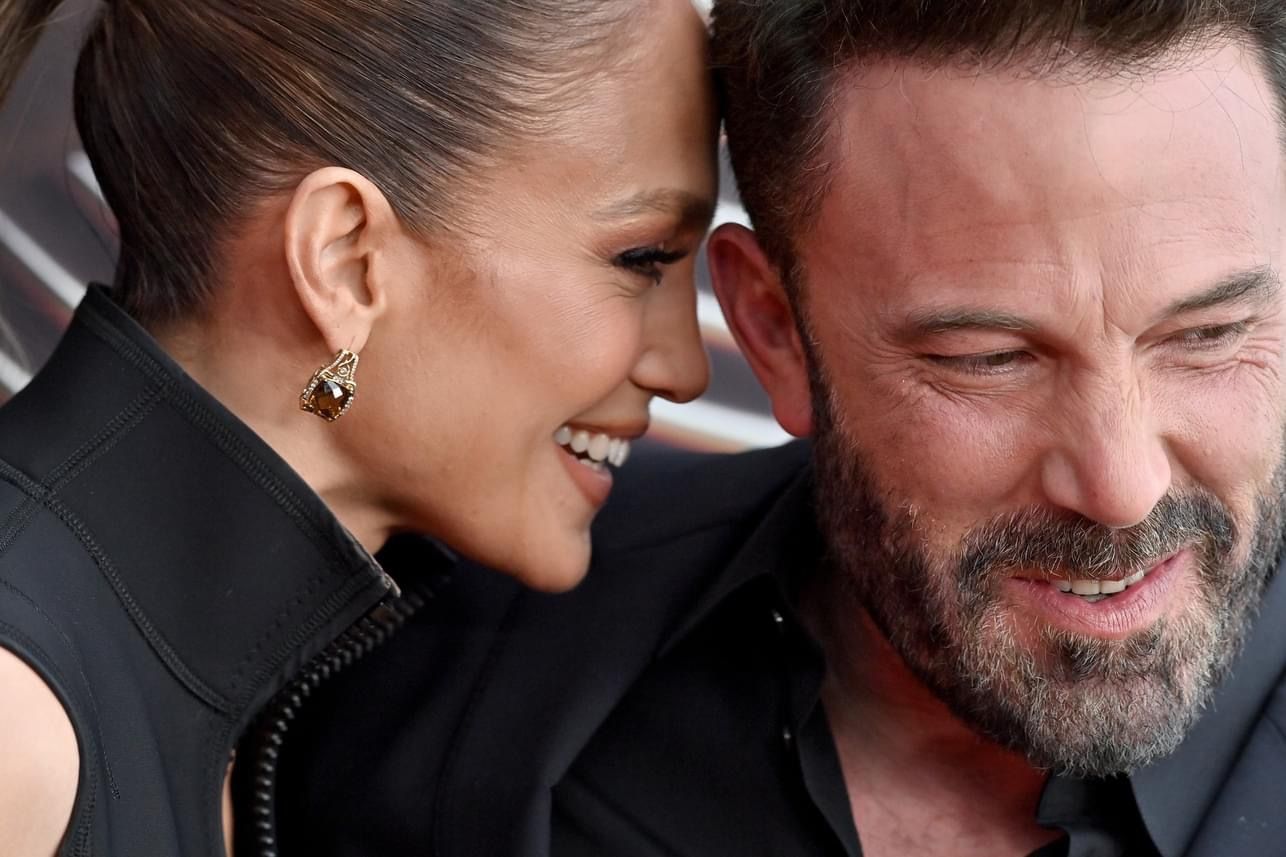 Jennifer Lopez
Ben Affleck
Bennifer
Hollywood couple
On-again, off-again relationship
Engagement
"Gigli" movie
Breakup
Rekindled romance
Paparazzi
Media attention
Public appearances
Vacation
Celebrity relationship
Pop culture
Red carpet
Entertainment industry
Acting careers
Music careers
Celebrity news

By  YEET MAGAZINE | Updated 0339 GMT (1239 HKT) July 06,  is 2023
Read more articles related to Jennifer Lopez and Ben Affleck:

Jennifer Lopez and Ben Affleck, often referred to as "Bennifer," are prominent figures in the entertainment industry. They have had an on-again, off-again relationship that has gained significant media attention over the years.
Jennifer Lopez, born on July 24, 1969, is an American actress, singer, and dancer. She rose to fame in the 1990s and has since achieved success in both music and acting. Some of her notable films include "Selena," "Out of Sight," and "Maid in Manhattan." Lopez has also released several successful albums and is known for her energetic performances.
Ben Affleck, born on August 15, 1972, is an American actor, director, and screenwriter. He gained recognition in the late 1990s with films like "Good Will Hunting," for which he won an Academy Award for Best Original Screenplay. Affleck has appeared in numerous successful movies, including "Armageddon," "Gone Girl," and "Argo," which he also directed and won an Academy Award for Best Picture.
Lopez and Affleck first met in 2002 while filming the movie "Gigli." They began dating and became engaged later that year. However, their highly publicized relationship ended in 2004 when they called off their engagement.
In April 2021, there were reports that Lopez and Affleck had rekindled their relationship after both went through separate breakups. The news sparked a renewed interest in their romance, with paparazzi capturing their outings together. They have been spotted vacationing and attending events as a couple, and their public appearances have generated significant media coverage.
Jennifer Lopez love stories: Full history:
Jennifer Lopez, a well-known singer, actress, and dancer, has had several high-profile love stories throughout her career. Here are some notable relationships in Jennifer Lopez's romantic history:
Sean "Diddy" Combs:
Jennifer Lopez and rapper/producer Sean Combs, commonly known as Diddy, were in a relationship from 1999 to 2001. They were often seen together at events and red carpets, and their relationship received significant media attention.
Cris Judd:
Jennifer Lopez married choreographer Cris Judd in September 2001. Judd had worked with Lopez on her music video "Love Don't Cost a Thing." However, their marriage ended in 2002, and they got divorced.
Ben Affleck:
Jennifer Lopez and actor Ben Affleck began dating in 2002 and became engaged later that year. Their relationship, popularly known as "Bennifer," attracted enormous media coverage. However, they called off their engagement in 2004.
Marc Anthony:
Jennifer Lopez married singer Marc Anthony in June 2004. The couple had known each other for years and collaborated on music projects. They had two children together, twins Emme and Max, before announcing their separation in 2011. Their divorce was finalized in 2014.
Casper Smart:
After her split from Marc Anthony, Jennifer Lopez entered a relationship with dancer and choreographer Casper Smart. They were together from 2011 to 2016, and Smart also served as one of Lopez's backup dancers.
Alex Rodriguez:
Jennifer Lopez and former professional baseball player Alex Rodriguez, also known as A-Rod, began dating in 2017 and got engaged in 2019. They were a power couple in the entertainment and sports world and often shared their lives on social media. However, they announced their separation in April 2021.