| YEET MAGAZINE  Updated 0518 GMT (1318 HKT) August 5, 2021
Let's talk about real estate, but not just any real estate. Real estate that we only touch with our eyes, and that even a lotery win could hardly afford to buy it. Discover the megalomaniac list of the most expensive houses in the world!
We're talking about billionaire homes , the villas that alone represent the GDP of some countries, just to satisfy the whims of those who quit counting long ago. So here are the 10 most expensive homes in the world , and who knows, if you save now, and until your 1200th birthday, you might be able to afford one of these charming homes ...
Villa 10 / Copper Beech Farm, Greenwich, USA
A small charming residence right on the water. Rather spacious too: 1,255 m2, 7 bathrooms, a solarium, a wine cellar. It cost "only"  105 million dollars to its owner Masayoshi Son (Managing Director of SoftBank).
9 / Xanadu 2.0, Medina, USA, the house of Bill Gates
This time we're talking about Mr. Gates' villa. Probably the most high-tech house there is. Here, everything is managed electronically, music, temperature, light… Bill Gates also plays sports , since the house has a gymnasium of around 230 m2. Not to mention the tennis courts, the golf course and the swimming pool. A beautiful house at 106 million dollars .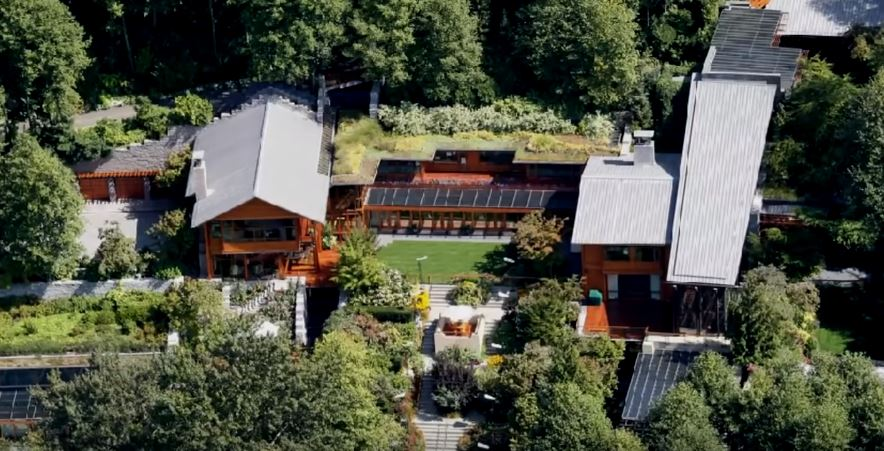 8 / Kensington Palace Gardens, London, England
Located right in the middle of Billionaires' Alley in London, this massive building is owned by Russian billionaire Roman Abramovich, known to own English football club Chelsea. His dream home is estimated at a price of 110 million dollars.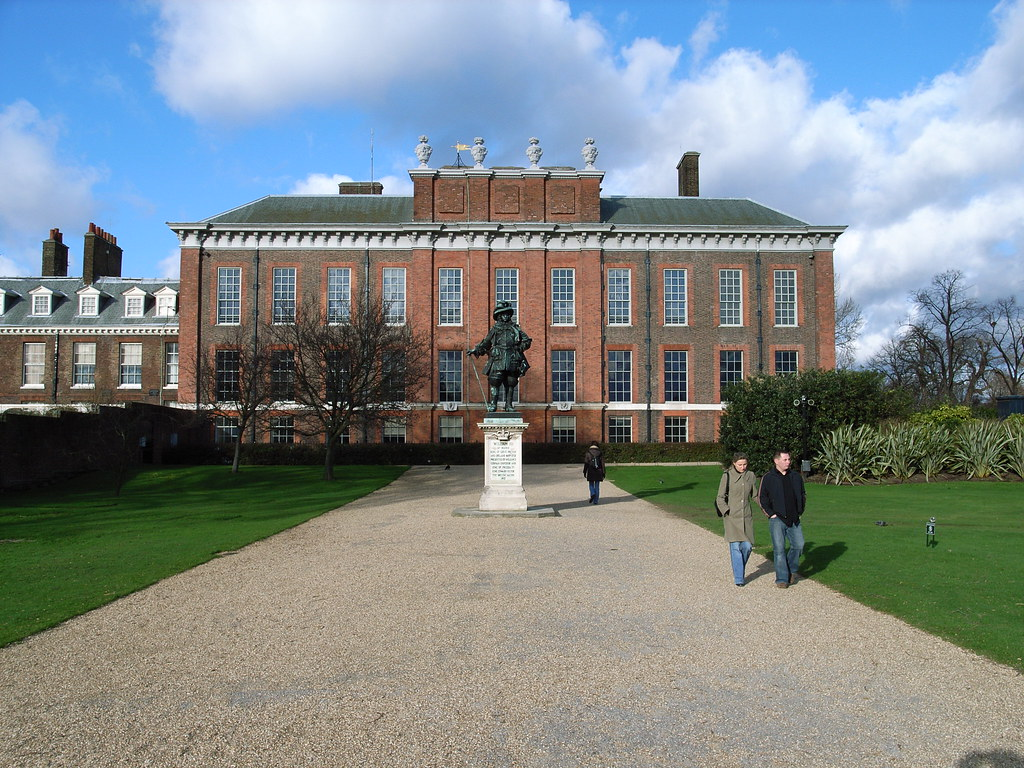 7 / Blossom Estate, Palm Beach, USA
A villa in a quiet corner of Florida, where the weather is good all the time. The property is in fact made up of four houses which are almost glued together to make one. It is owned by Kenneth Griffin, American businessman, founder of Citadel Investment Group. He bought this magnificent property in 2013 for the sum of 130 million dollars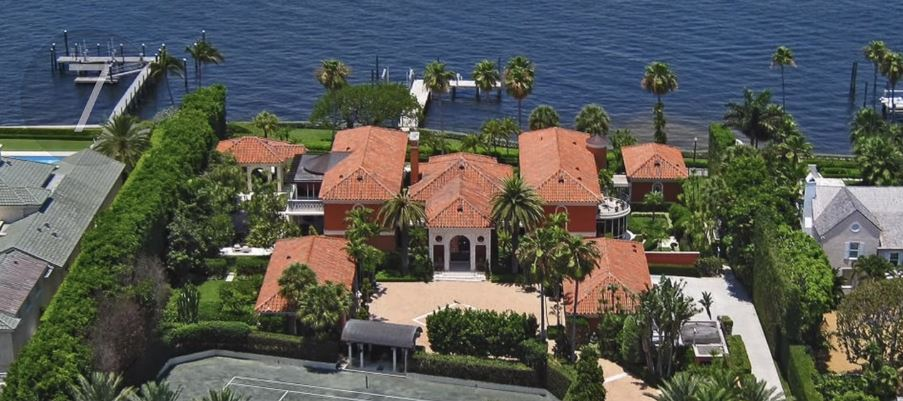 5 / Ellison Estate, Woodside, USA
This log cabin-style house is owned by Larry Ellison, an American businessman and co-founder of the Oracle company. It is in fact a gigantic house in the traditional Japanese style. It is made up of ten buildings and has almost its feet in the water. Its price: 180 million dollars.
4 / Fairfield Pond, Sagaponack, USA
American investor Ira Rennert owns one of the largest mansions in the United States, the Fairfield Pond property, with 10,000 m2 of living space, to which is added 255,000 m2 of outdoor space. Located just over two hours drive from New York City, it's also the most expensive in the country, with an estimated price tag of around $ 220 million .
3 / Villa Certosa, Olbia, Italy
This huge house is in fact the home of Silvio Berlusconi , Italian businessman and politician, president of Forza Italia and owner of AC Milan football club. Three houses make up the property, including a main one of 2,600 m2. Count 120 employees to maintain it. Outside, merry - go - rounds , a fake volcano , a Greco-Roman amphitheater with 400 seats, sports grounds for everything… A beautiful residence estimated at around 450 million dollars.
2 / Villa Leopolda, Villefranche-sur-mer, France
Located in Villefrance-sur-mer on the Côte d'Azur, we owe the villa Léopolda to the Belgian king Léopold II in 1902. Ideally located on the highly prized peninsula of Cap Ferrat, this house which belongs to the widow of the Lebanese businessman Edmond Safra is estimated at 600 million euros . The villa is definitely one of the most expensive houses in the world !
1 / Antilia, Bombay, India
Contrary to appearances, the Antilia apartment building in Bombay is actually just one house. It is the home of Indian billionaire Mukesh Ambani , the richest man in India. With 27 floors and around 37,000 m2 of living space, there is enough space for a family of 5 people. Spa, ballroom, theater, cinema , terraced gardens, temple, everything is there! And to access all this, the building has 9 elevators. Its estimated price is 750 million dollars.
Houses or villas at exorbitant prices, decidedly  the most expensive in the world !
Did you like this list of the most expensive villas and houses in the world? You will like also :
The 20 most beautiful homes in the world, homes that will make you dream
Beautiful homes: 10 houses that no one wants to buy, even for less than 200 euros
Unusual houses and apartments: 12 crazy homes!
La Leopolda is a large detached villa located in Villefranche-sur-Mer, in the Alpes-Maritimes department, on the French Riviera. It sits on 8 hectares of land and has had several notable owners including Gianni and Marella Agnelli, Izaak and Dorothy J. Killam and, since 1987, by Edmond (1932–1999) and Lily Safra, who inherited the villa after the death of her husband. It was put back on the market in 2016. Villa Leopolda has no less than 10 bedrooms and is part of an enviable setting. This house (if you can call it a house) is one of the three most expensive houses in the world , and is estimated to be around 750 million dollars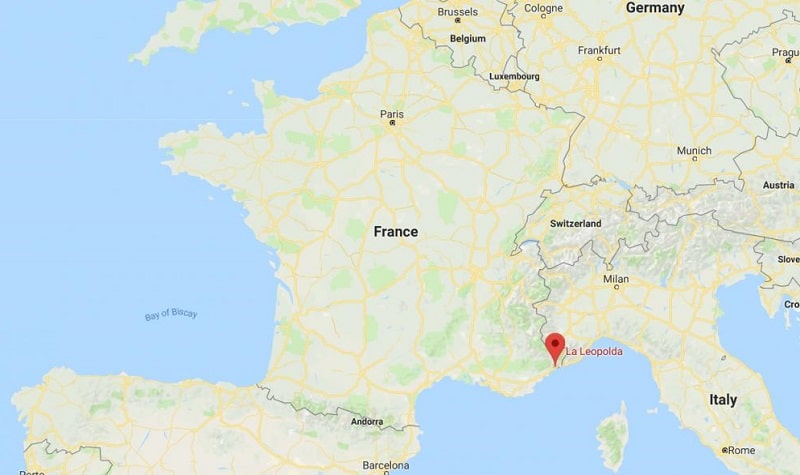 This villa is the third most expensive house in the world, the first being Buckingham Palace and the second being this house in India (Antilia) , built in 2010.
Villa La Leopolda, in its current incarnation, was designed and built from 1929 to 1931 by an American architect, Ogden Codman, Jr, on an estate that once belonged to King Leopold II of Belgium. Léopold had made the old estate a gift for his mistress Blanche Zélia Joséphine Delacroix, also known as Caroline Lacroix, who owes her name. After Léopold's death, Blanche Delacroix was expelled and her nephew, King Albert I, became its owner. During the First World War, Villa La Leopolda was used as a military hospital.
In 1919, Thérèse Vitali, Countess of Beauchamp, acquired the property and had its modifications carried out. American architect Ogden Codman Jr. purchased the dozen existing structures that made up the property, including two peasant cottages, and began his architectural work in 1929. This was completed in 1931. However, financial difficulties (and enormous expense) prevented him from being able to live, so he rented to various well-heeled tenants. A famous English couple tried to praise her, but were keen to make changes contrary to Codman's aesthetic goals and the strict list of protective clauses. Negotiations in a Parisian hotel room failed in the face of numerous restrictions imposed by Codman.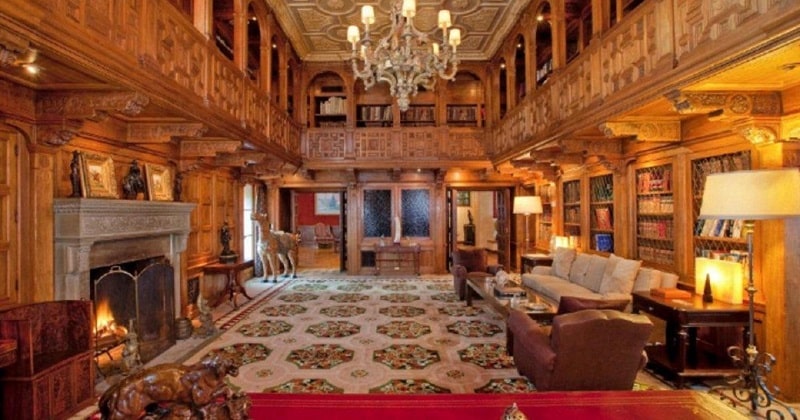 Codman's extensive designs and construction gave the estate, once a series of unrelated buildings, its current appearance. His neo-Palladian vision, combined with his in-depth knowledge of historical precedents, enabled the construction of a spectacular villa with expansive gardens and landscaping. Ground plans, letters, recordings and stereoscopic views of the new property remain in the collections of the New England Society for the Preservation of Antiquities. Upon Codman's death in 1951, the property was sold to Izaak Walton Killam, whose wife inherited the premises after his death. At the end of the 1950s, she sold it to Gianni Agnelli, president of Fiat, and to Marella Agnelli.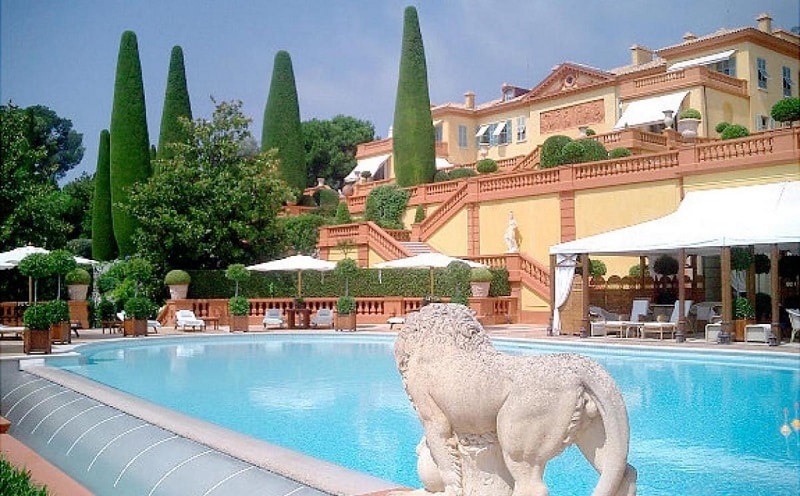 The Agnellis then sold the magnificent and enormous Villa Leopolda to Canadian philanthropist Dorothy J. Killam in 1963. She lived in the villa until her death in 1965. In 1987, La Léopolda became one of the banker's properties. Edmond Safra and his wife, Lily. The Safras entrusted Renzo Mongiardino with the interior design, while the rooms on the second floor were decorated by Mica Ertegün. The Safras organized big parties at the villa, and at a party held in 1988, female guests were presented with an enamel box with a portrait of Villa Leopolda. Author John Fairchild described the party as "the pinnacle of conspicuous consumption". Banker Bill Browder recounted his visit to Safra at Villa Leopolda with Beny Steinmetz in his 2014 memoir Red Notice. A team of former Israeli commandos ensured the safety of the Safra at the villa. The Safras lived about 10 miles from Villa Leopolda, in a penthouse apartment in Monaco.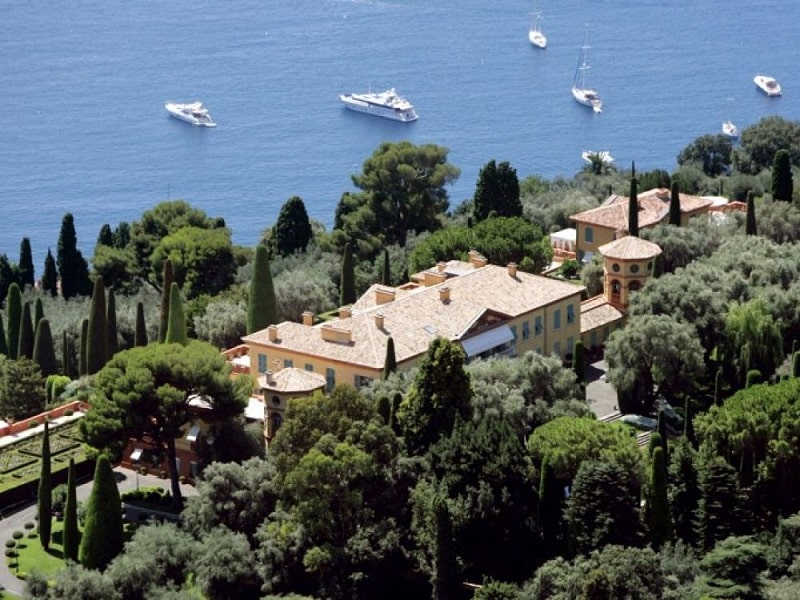 Russian billionaire Mikhail Prokhorov made several attempts to buy the opulent Villa Leopolda from Lily Safra before finally accepting his offer in the amount of 370 million euros (plus 19.5 million euros for furniture of the villa) in 2008. The first reports on the sale of the villa in July 2008 had falsely identified his fellow Russian oligarch, Roman Abramovich, as the buyer. Prokhorov will later deny having bought the property. His spokesperson reportedly said he refused to do business in France after his 2007 detention by French police for allegedly providing prostitutes to guests in Courchevel, the ski resort in the French Alps. No charges have ever been brought against Prokhorov in the prostitution case. Prokhorov attempted to back out of the sale following the 2008 financial crisis, which resulted in a dispute between Mikhail Prokhorov and Lily Safra over the € 39 million security deposit he paid on the villa. In November 2012, a French court ruled against Prokhorov. Lily Safra then announced that she would donate her deposit to various global charities.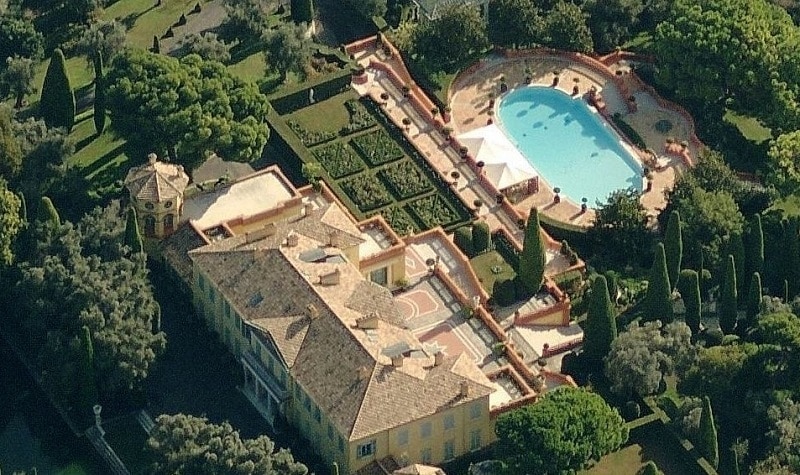 The villa was presumably put back on the real estate market in 2016 for an incredible $ 750 million. So not for everyone!

People also ask
What is the most expensive villa in the world?
Antilia Antilia, India

The price of the house most expensive of the world returns to Antilia, located in Bombay. This house is owned by Indian businessman Mukesh Ambani and is occupied by him and his family. The tower has 27 floors with a surface area of ​​37,000 m2. Its name comes from the mythical island of Antillia in the Atlantic.Mar 29, 2020

The 10 most expensive properties in the world
What is the most expensive watch brand in the world?
6239 auctioned off by the Phillips auction house in 2017 in New York. This legendary Rolex is quite simply the most expensive Rolex in the world. Sale price: $ 17.8 million.

Ranking of the 25 most expensive watches in the world
What is the most luxurious house in the world? Antilia, India

Over 37,000 m2, ie a living area comparable to the Palace of Versailles and its 2,000 rooms. Dec 5, 2018

Top 11 luxurious villas in the world  Villanovoh
What is the most beautiful house in the world?  
La villa Jeda, Bali

Located in the small village of Pemuteron, this superb villa all dressed in straw is surrounded by a breathtaking tropical garden. The view it offers on the mountain and the sea, reflected in the mirror of water, makes her a real home dream!

The 20 most beautiful homes in the world


The most expensive villa in the world is in France
In Saint-Jean-Cap-Ferrat, in Alpes-Maritimes, the most expensive villa in the world was sold for € 130 million. Exorbitant? Not that much, when you know that a ...

Top 10 most expensive homes in the world
Villa Leopolda, Villefranche-sur-Mer, France. Price: € 382,000,000; Monthly payment for 20 years: € 1,631,500; Or € 800 for: 40,786 years.

Top 10 most expensive villas and houses in the world in 2021
Valued at $ 161 million, the Elena Franchuk Villa in London is also among the most expensive villas in the world . It includes ...

The most expensive villa in France has been bought by a Ukrainian
January 28, 2020 - This is the oligarch the most rich Ukrainian who acquired the jewel of Saint-Jean-Cap- Ferrat for an amount equivalent to 3% of his fortune.
What are the most expensive things that ultra wealthy people have in their homes that most regular people probably wouldn't even know existed?AnswerFollow·95Request1No Answers Yet7 Answers Collapsed (Why?)Related Questions
What don't people tell you about being ultra-wealthy?
What's the most expensive thing you can find in a normal home?
What do ultra wealthy people enjoy most about being ultra wealthy?
What rooms do the rich have in their homes that others do not?
What are services that wealthy people believe aren't necessary but most people use regularly?
What kind of mentality differentiates billionaires from millionaires, and ordinary people?
Besides intelligence, resources and hard work, what is the common attitude these people have?
Why do people buy homes if they aren't even there most of time, given that it is probably the most expensive purchase they will ever make?
What are some home features that only rich people have?
What are 10 things that ultra wealthy people buy but are are not worth it?
What are some things that ultra wealthy know, but most people don't?
What is one random thing you know about ultra wealthy people that most people don't?
What are some things ultra wealthy people have that regular people never even heard of?
What do ultra rich people have inside their house that others don't?
What do wealthy people know that I probably don't?
What do wealthy people have access to that regular people don't, but should?
Related Questions
What don't people tell you about being ultra-wealthy?
What's the most expensive thing you can find in a normal home?
What do ultra wealthy people enjoy most about being ultra wealthy?
What rooms do the rich have in their homes that others do not?
What are services that wealthy people believe aren't necessary but most people use regularly?
What kind of mentality differentiates billionaires from millionaires, and ordinary people? Besides intelligence, resources and