Moving To Dubai: The Complete Expat Guide For Getting Yourself Settled And Living Like A Local
By Maya Sanchez. Moving to Dubai: All our advice to settle down well. How to find your accommodation, your neighborhood, your children's school. What is the cost of living? Expatriation in Dubai. How to do it ?
By Joan Carmichael YEET MAGAZINE | Updated 0439 GMT (1239 HKT)
MOVING IN DUBAI Settling and living as an expat...
Settling and living in Dubai: all you need to know! MOVING IN DUBAI  
Moving to Dubai: all our advice to settle down well. How to find your accommodation, your neighborhood, your children's school. What is the cost of living? Expatriation in Dubai. How to do it ?
| | | | | | |
| --- | --- | --- | --- | --- | --- |
| 1. | moving to dubai | | | 0.00% | 85 |
| 2. | living in dubai | | | 0.00% | 88 |
| 3. | expat life in dubai | | | 0.00% | 60 |
| 4. | expat guide dubai | | | 0.00% | 35 |
| 5. | expat guide to living in dubai | | | 0.00% | 36 |
| 6. | expatriation abu dhabi | | | 0.00% | 80 |
| 7. | life in dubai | | | 0.00% | 85 |
| 8. | moving to dubai with family | | | 0.00% | 94 |
| 9. | living in dubai as an expat | | | 0.00% | 93 |
| 10. | moving to dubai advice | | | 0.00% | 43 |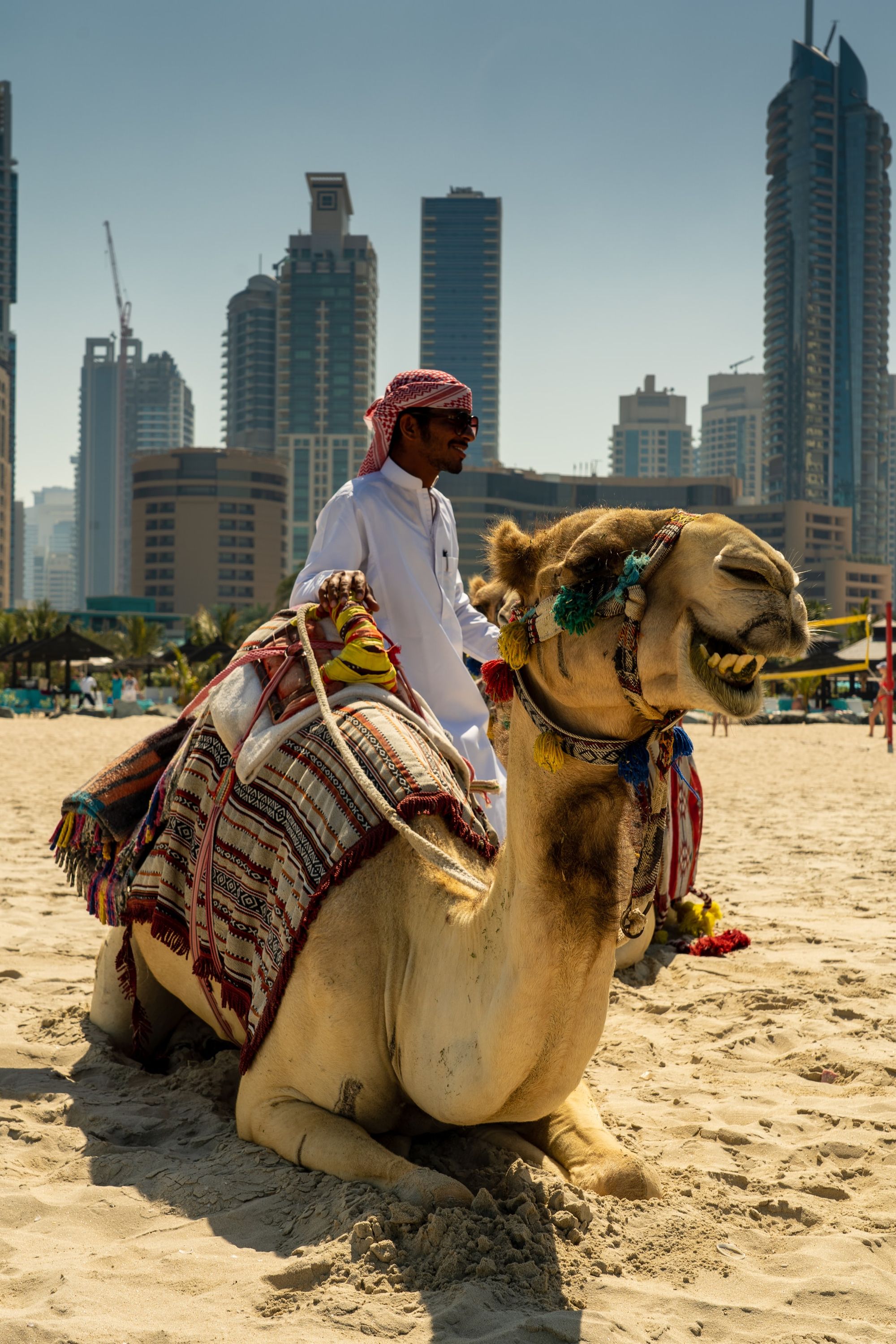 What are the main requirements and what could be the main differences with your country of origin? These are all questions that many of us have already asked before taking the plunge. Look no further: here is everything you need to know before moving to Dubai!

It must be said that it is not very easy to find reliable (and objective) information on the subject.
In order to make your task easier, we have therefore compiled for you the main elements to take into account as well as practical information which, we hope, will answer your main questions before taking the plunge.

"Everything you need to know to settle and live in Dubai"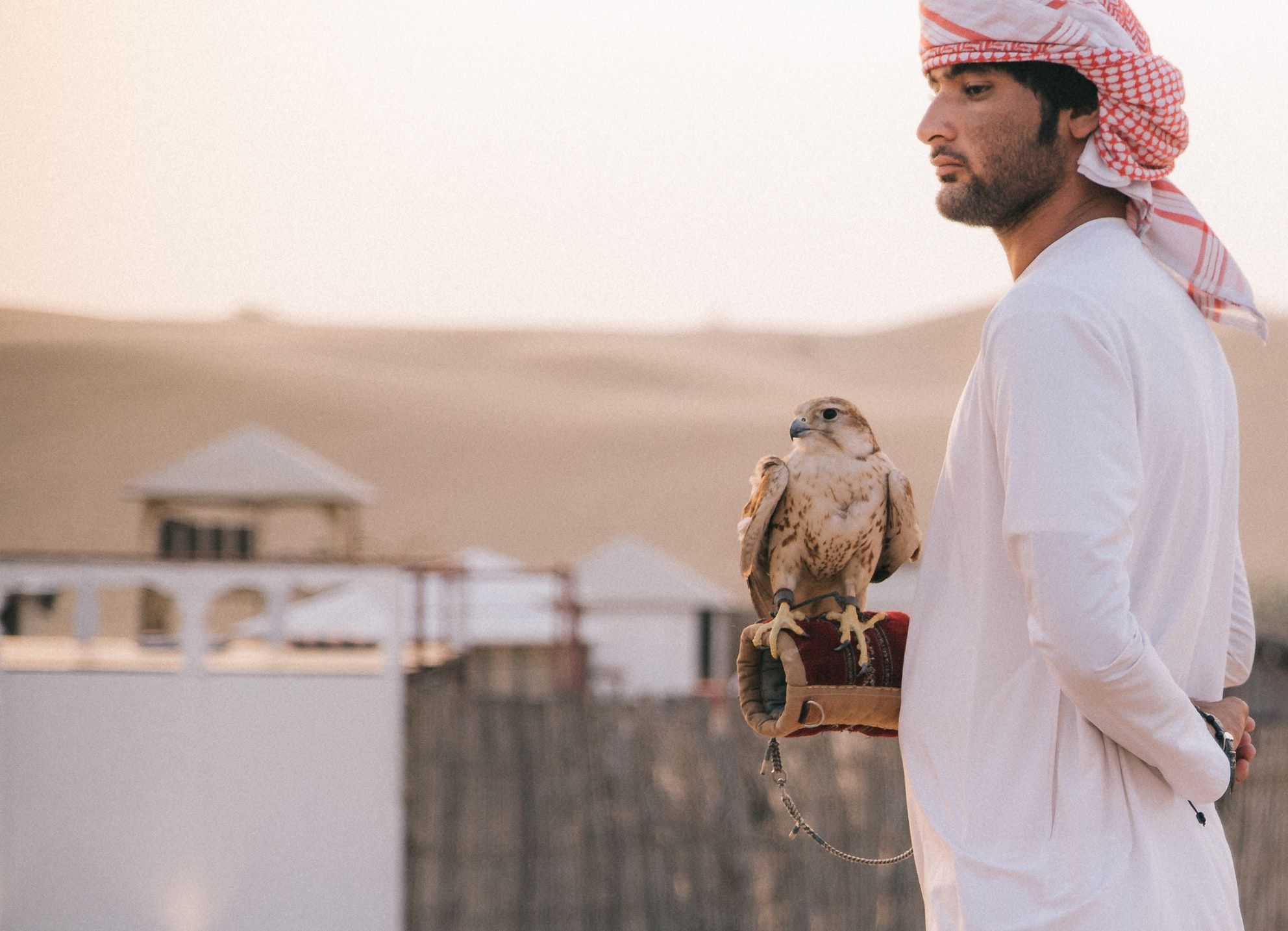 GET YOUR VISA - FIND A HOUSING -WORK- TRAVEL TELECOMMUNICATIONS -HEALTH- FAMILY -  VISA REQUIREMENTS FOR DUBAI

The requirements for obtaining a resident visa change regularly. Usually, the company that hires you will take care of all the paperwork as well as the costs of your visa and that of your family. Before your departure, however, you must have certain of your official documents (diplomas, marriage certificate, etc.) certified (and very often translated) first with Foreign Affairs and then with the Embassy of United Arab Emirates in your country of origin.

In July 2020, the Dubai authorities launched a new type of long-term visa for people over the age of 55 wishing to settle in the Emirate for their retirement, valid for 5 years (and renewable). 'address to residents (and their spouses) but also to citizens of the whole world under certain conditions, the first of which is to have health insurance in the Emirates.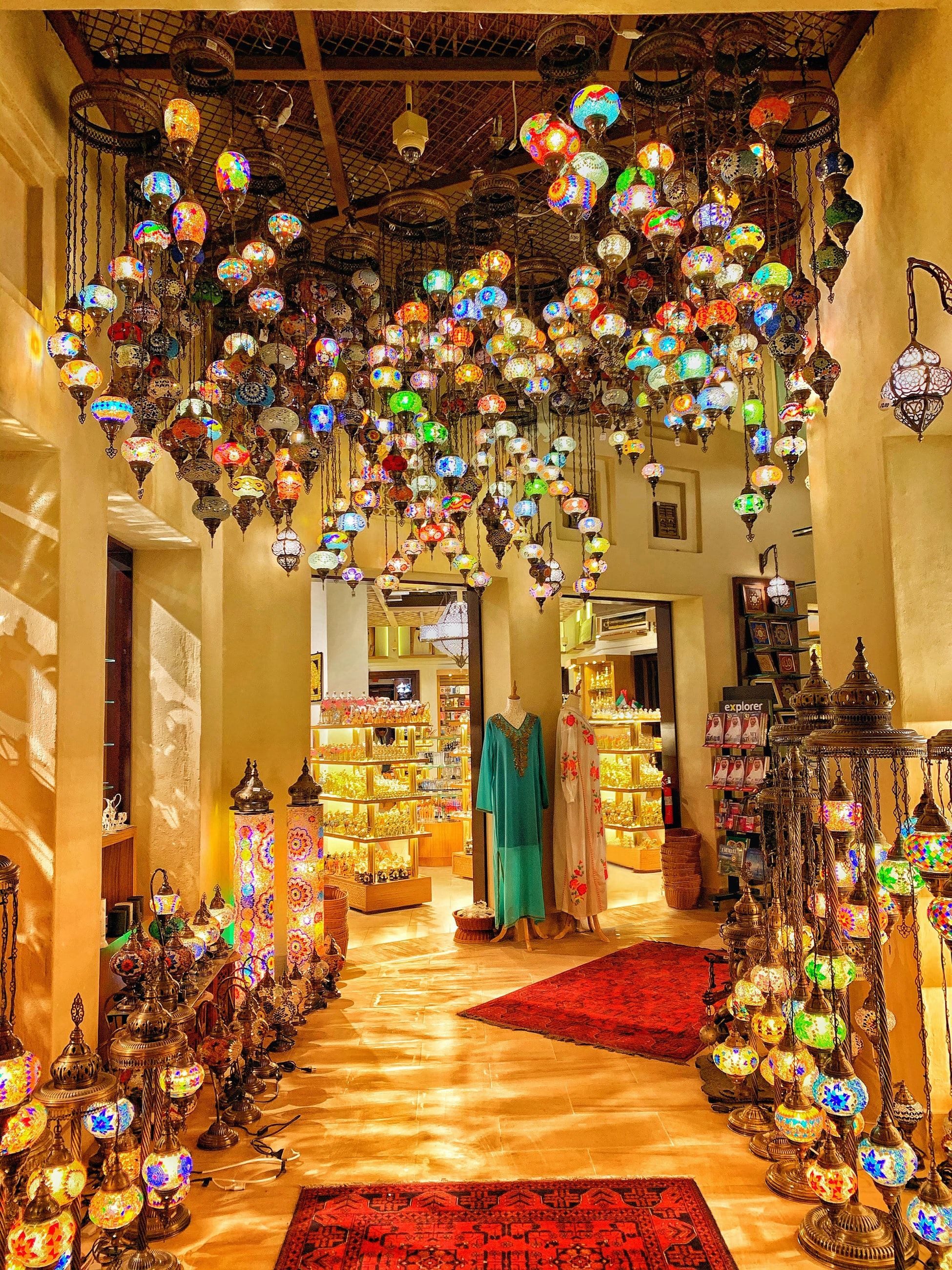 Applicants will also need to meet one of the following financial criteria:
Monthly income of over AED 20,000, available savings of AED 1 million, or owning a property in Dubai worth two million dirhams.

For reliable and up-to-date visa information, we advise you to check directly with the various entities, such as your Embassy in Abu Dhabi or the United Arab Emirates in your country.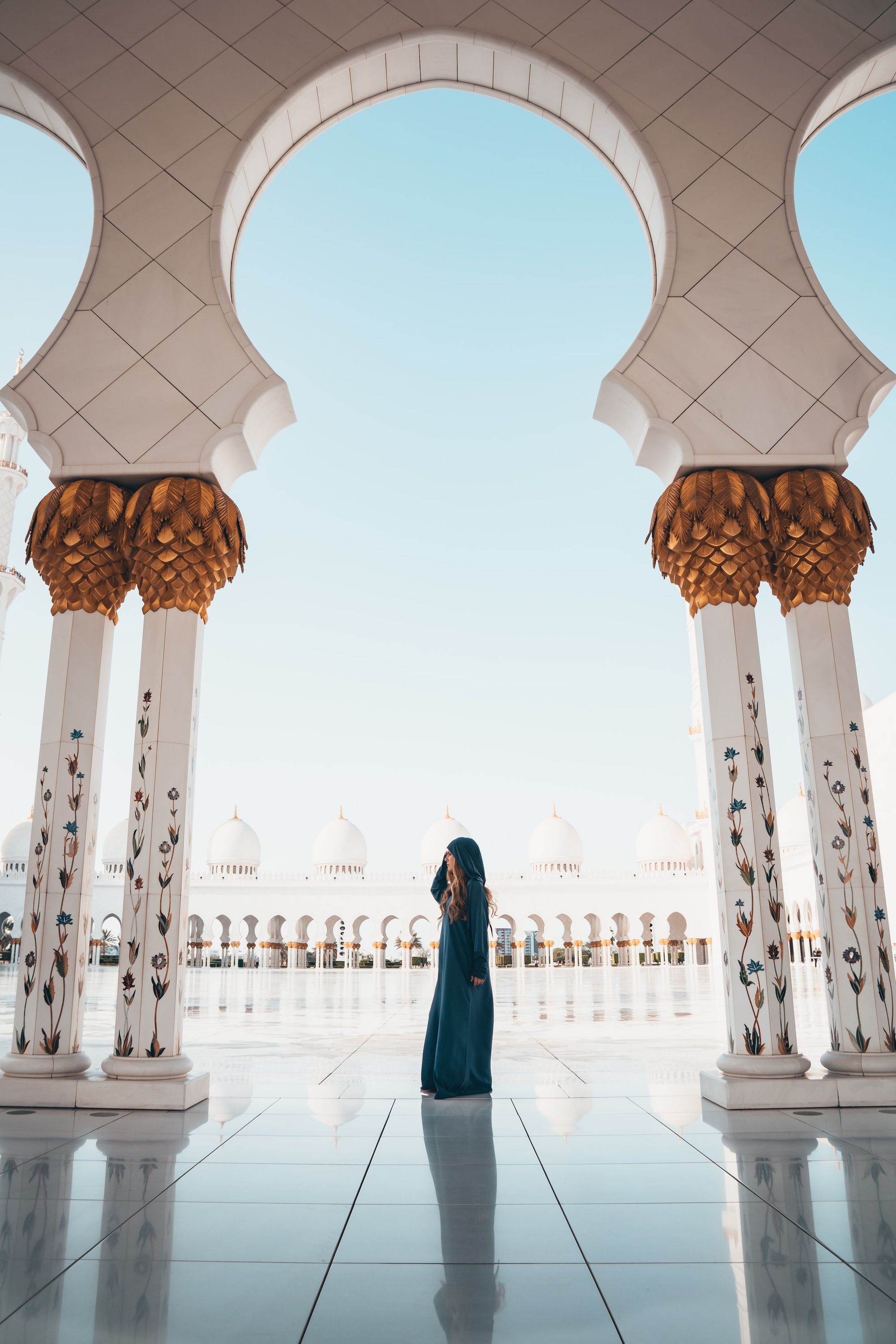 You are strongly advised to register with the Consulate A new, fast and practical dedicated platform is now online to facilitate your procedures the website of the Consulate General of your country in Dubai or consult our practical sheet: Moving to Dubai, all that there is to know.
DAILY LIFE

TO FIND ACCOMMODATION

Once your visa is in pocket, the other essential step is to find accommodation in this gigantic megalopolis. And there's no shortage of offers!
Find in this article: How to find accommodation in Dubai? a summary of all the elements and administrative steps to take into account in order to approach your search as efficiently and calmly as possible! You should know that many things are different compared t your country:
Signing your lease in Dubai

The rental is usually in the form of a 1 year contract, which must be paid in advance. With the rental real estate market currently on the decline, more and more landlords are accepting rent payments in multiple checks (1 to 4 checks).
To know everything about the Ejari contract.
The Infrastructures

The accommodations are generally more spacious than in France. Another advantage: most of the apartments located in towers as well as the villas located in residences are equipped with a swimming pool and a gym (treadmill, indoor bike, weight training equipment, etc.). Note that this is not necessarily the case for single-family homes.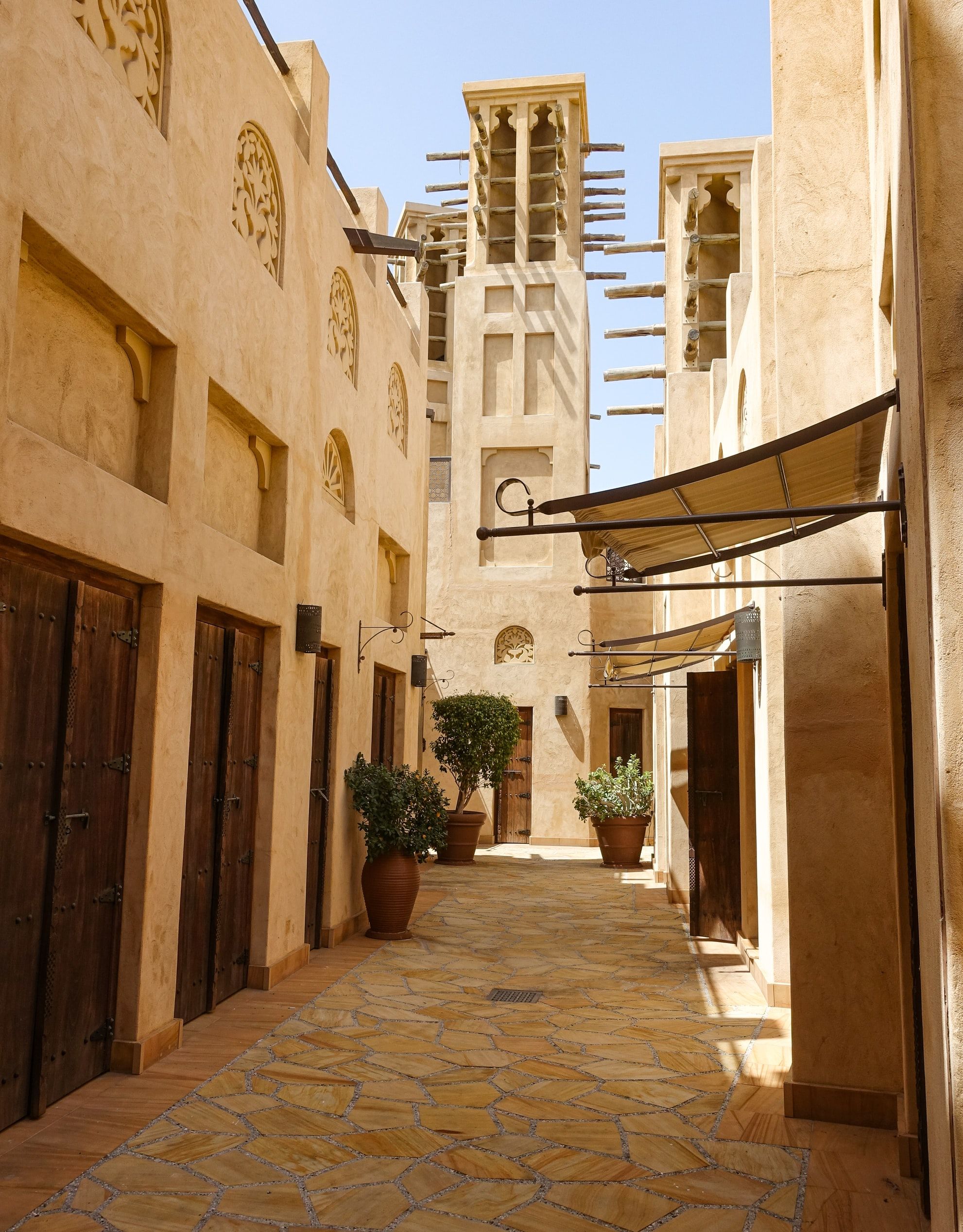 Post Services

In Dubai, the postman will not come to your house, and for good reason: there is no letterbox! To receive mail, you have two options: send it to your company, which probably has a P.O. Box, or rent your own P.O. Box. You can find out how to do this on the Emirates Post website.
Water and electricity

When you become a tenant, you must open an account with the local water and electricity network, DEWA.
You will have to pay your monthly bill. The latter includes both your water and electricity consumption but also the municipal housing tax which represents 5% of your annual rent.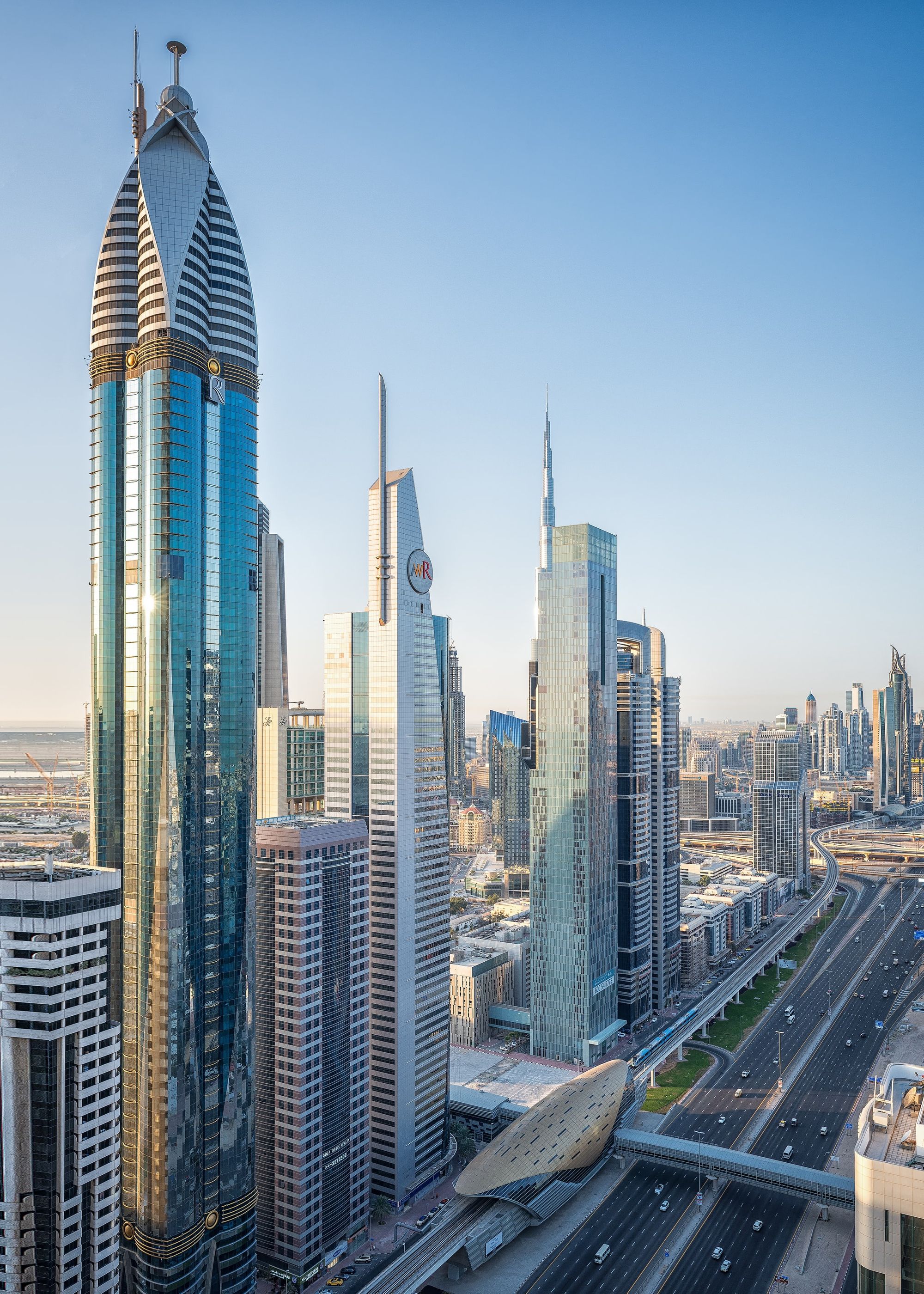 Roommate
Officially, renting rooms  is not allowed, whether between friends or between two individuals as a couple and not married. While this is a fairly common practice, in part because it makes rents cheaper, be aware that it is still illegal and you risk penalties.
Findind work in Dubai
Working in Dubai is an experience that can be both stimulating and stressful! On the one hand, the city is a real melting pot where you will have to collaborate with many nationalities: Europeans, Indians, Filipinos, Lebanese ... If being in contact with people from all walks of life is a daily richness, this requires great adaptability. But by being flexible and open-minded, it is very easy to integrate ... as long as you speak English, the language most used in the professional setting and in everyday life.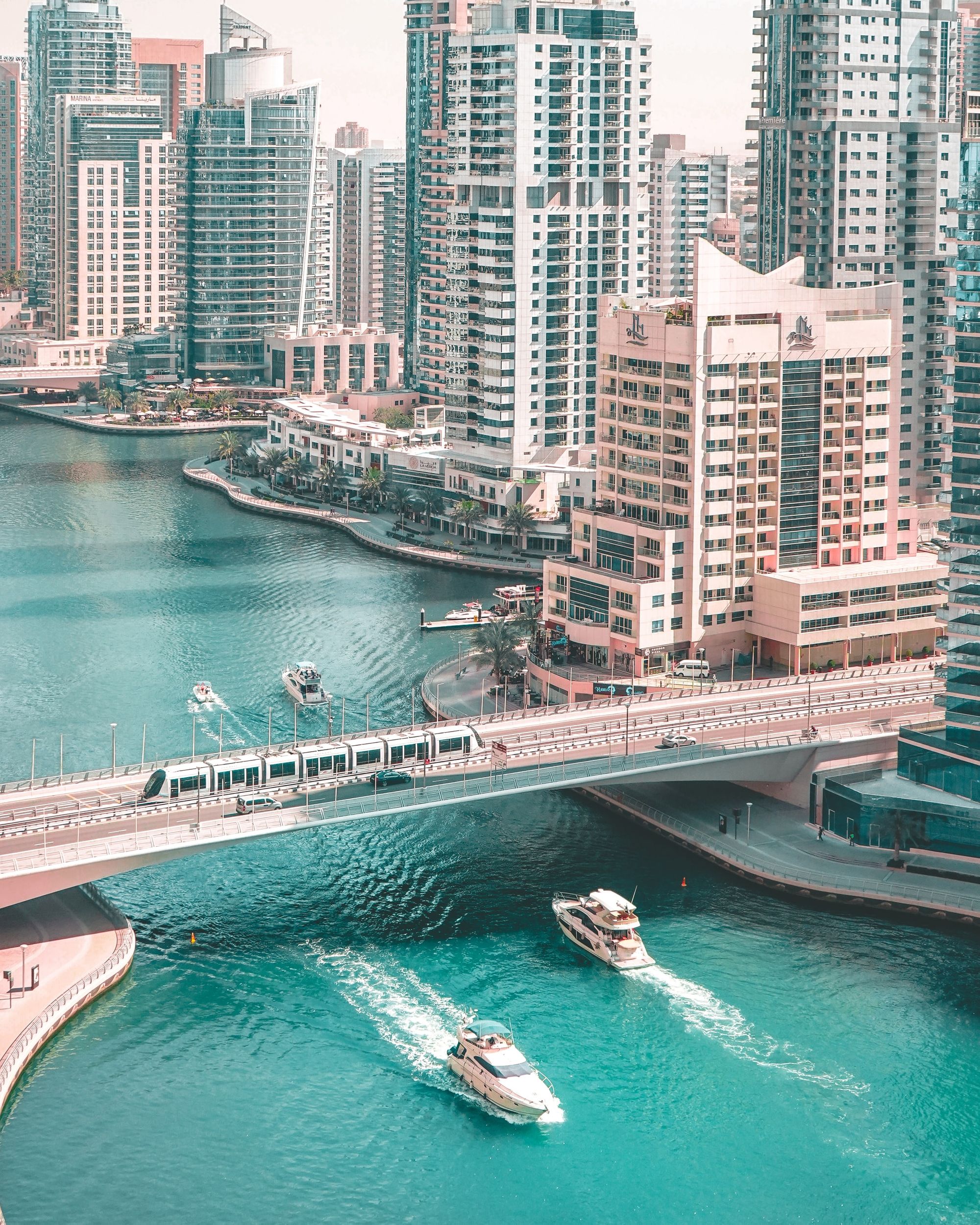 Work schedules  in  Dubai
Work schedules in  Dubai may vary depending on the area, but be aware that working days are longer than in your country:  Employees generally work 8 hours a day, not counting overtime which is not uncommon. Another major difference: the weekend takes place on Friday (holy day in Islam) and Saturday, with a resumption on Sunday, which here constitutes the start of the week. In some industries, it is common to work 6 days a week.
Signing with your employer in Dubai
When you are hired by a company in Dubai, you're generally handed a benefit  package whether you are on a local contract or an expatriate contract. What it contains will depend on your position and the field in which you work. Here are some of the advantages or "allowances" that you can negotiate: - your plane ticket and that of your family (one round trip per year in your country of origin) - your rent (or part of it) - your expenses telephone - your telephone package and / or your Internet package - your travel costs - your moving costs or an allowance to equip your accommodation - the children's school fees etc. Do not hesitate to ask around ... and prepare you to negotiate!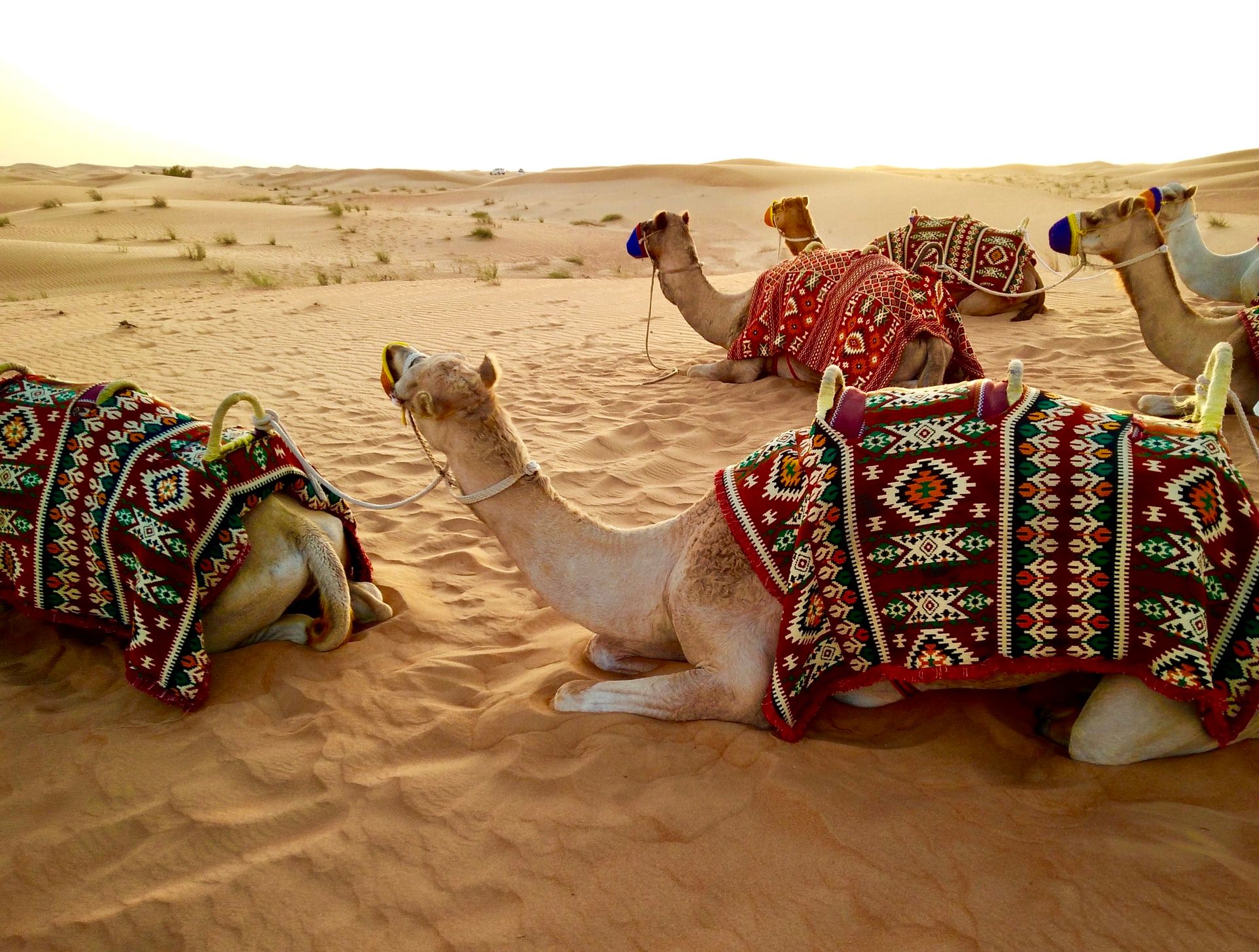 Finding a job  in Dubai
Check out our dedicated article on Finding a job in Dubai, all you need to know!
As Dubai is a very large city (nearly 70 km from north to south), it is essential to learn about the different modes of transport before even choosing the district in which you are going to live. There are several types of commutes in Dubai:
Commuting public transportation  in Dubai
Public transportation is still relatively undeveloped in Dubai: it has only two metro lines, a poorly connected bus network and a tram that covers 11 stations. However, if you are lucky enough to be able to get to work by public transport, you will need to equip yourself with a rechargeable card, called the NOL Card, from which the amount of each trip will be deducted.
you will have the choice between 3 types of wagons: standard, gold class and a wagon specifically reserved for women and children.
Note that for the sake of cleanliness, it is forbidden to eat or drink (even chewing gum) in the wagons.More information on the website of the RTA (Roads & Transport Authority)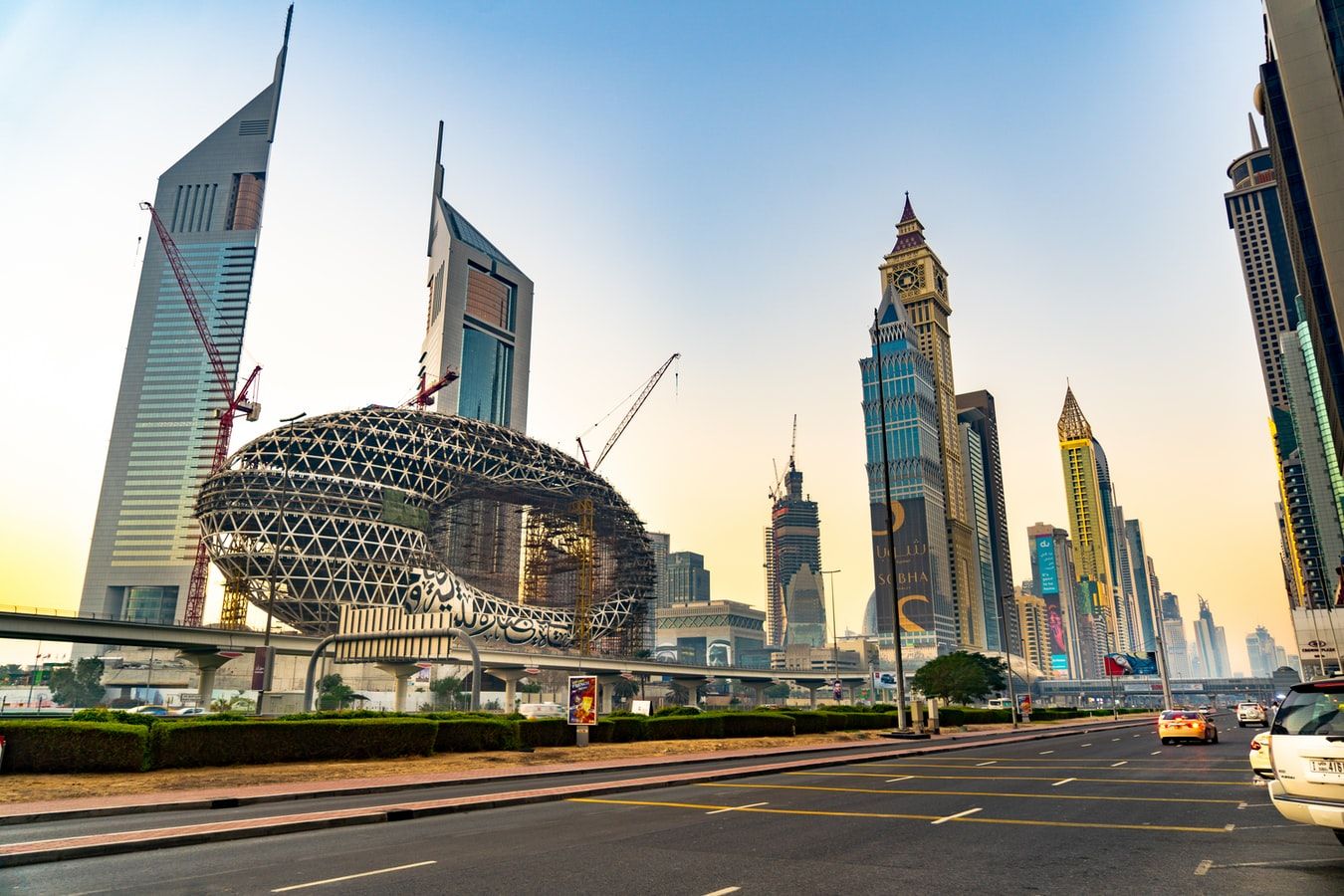 Commuting by cab in Dubai
Taxis are plentiful and the price of a trip remains affordable compared to most major cities. Cabs are also present in Dubai: you have the choice between Uber and Careem. Although the fares are slightly higher, the cars are generally more comfortable, the drivers drive more carefully and are equipped with a GPS which is rarely the case with a taxi.

Mobile and internet providers in Dubai
The telecommunications market is changing with the arrival of Virgin Mobile in the telephone industry.
The two incumbent operators (DU and Etisalat) have structured their offers and now offer more competitive packages (very high-speed Internet connection and all-inclusive mobile packages). However, this remains a higher expense item than in most developed countries.
Mobile phones
You have the choice between 3 operators: DU, Etisalat and Virgin Mobile. You will find all-inclusive packages, with or without commitment, including local and / or international calls.
If the prices are more attractive today, they are however not at the same level as a Bouygues Telecom package at 9 euros in France ... Wifi is also available everywhere in Dubai, whether in shopping centers, restaurants , coffees, …
Internet
Regarding the use of the Internet at home, Du and Etisalat offer different packs according to your needs and consumption. They can include (very) high-speed Internet, TV channels, free calls to landlines, etc. To find out more about Internet boxes and the procedures for obtaining yours, go to the How to to get an internet + Tv box at home?

HEALTH
Medical coverage is compulsory and must be included in the package offered by your company. Better to be well insured because in Dubai, health is a real business and you often have to pay a price. Reimbursement of medical expenses can become a real ordeal.
Health insurance companies easily refuse reimbursement for care that they consider unjustified. We advise you to check your prescriptions and to validate their coverage upstream with your mutual insurance company.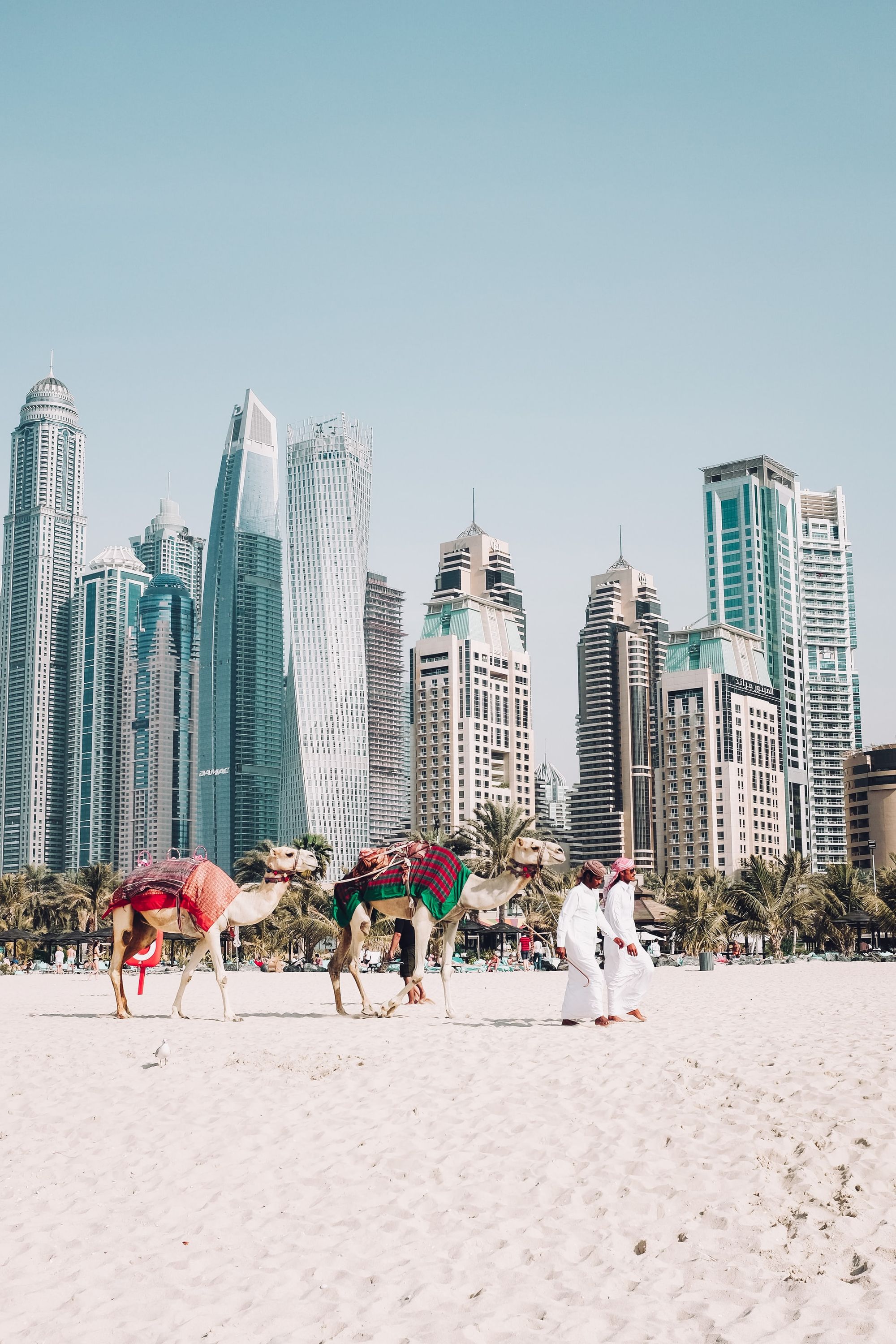 Doctors, general practitioners as well as specialists, and healthcare
professionals based in Dubai come from all over the world. If you prefer to communicate in your language about your health or that of your family, you can consider findin a doctor  and health professionals in Dubai who speak  your language.
To find out more about expatriate insurance , do not hesitate to read our article: Expatriates, have you thought about an international health insurance adapted to your situation?

FAMILY AND HOME in Dubai
Education / schooling of children If you move to Dubai with children, be aware that education is very expensive, from an early age. If you can, negotiate your children's school fees in the package offered in your employment contract. It is not uncommon for schools, especially the most popular ones, to have waiting lists, which is why we advise you to get there as soon as possible so that your child gets a place in the desired establishment.
On the other hand, most schools do not offer a school catering service, you will have to prepare a refrigerated lunch box for your children every morning.
Finally, school days start early and end early, between 1 p.m. and 3 p.m. Who says free afternoon says… extra-curricular activities!
In addition to the cost of the school, plan a budget for the practice of activities (many schools offer activities at the end of the course), and for school bus transport if you choose not to drive your child yourself.

The adventure of expatriation can put a strain on children's ability to adapt to their schooling. The transition from one school system to another; whether at home or international curriculum; can be a factor of anxiety and give rise to learning difficulties.
Many parents therefore resort to after-school tutoring. We recommend the Axiom Academic tutoring platform which allows you to connect with  competent and serious  teachers.

Home help
Hiring a home helper  is a common practice among expatriates living in Dubai. You have the choice between hiring a live-in (hosted by you) or a live-out (self-hosted) nanny. To do this, you must meet certain criteria, especially in terms of salary, and meet a few conditions to be able to sponsor the domestic worker you want to hire.
Find out everything you need to know about the requirements in our fact sheet Everything you need to know before hiring a maid / home help.
Bringing a pet in dubai

If you're not planning your new life in Dubai without your beloved pet, rest assured, neither can we!
This is why we suggest you go to the practical sheet How to bring your cat / dog to Dubai? which contains the steps to follow so that the removal of your hairball takes place in the best possible conditions.
Once there, you will need to register your pet with the Dubai Municipality every year.
Registration can only be done if the latter has an electronic chip and is up to date with his vaccines, especially against rabies. When paying for the registration, the veterinarian will give you a Tag that your animal must wear at all times. Find all the practical information on having a pet in the Emirates: Having a pet in Dubai: all you need to know!

DAILY LIFE IN DUBAI
Standards of living in Dubai
Living in Dubai can seem expensive and the expense endless, especially when you live there with your tribe. Note, however, that at equal post, salaries are generally more interesting than in most developed countries, not to mention the many advantages, mentioned above, which expatriates enjoy.
However, the situation has changed a lot in recent years: there is no income tax, there are many disguised taxes, and a 5% VAT (on all products and services) was implemented on January 1, 2018.
In general, prices have increased especially in the food sector and the relationship with the euro and the dollar has become less advantageous. Bottom line: one can live quite well in Dubai, but it is not a El Dorado for everyone, as one often hears.
To learn more about the cost of living in Dubai, see our factsheet.
The climate and summers in Dubai
Living in Dubai, between the beach, the sun and the palm trees, is a bit like feeling on vacation all year round ... and it's good for your morale. On weekends, head to the beach to sunbathe, play sports, have fun with the family ... In short, you can leave your winter boots in France (with the grayness): here, of course, you don't will have no use!
Between October and May, the climate is temperate, the sky is clear and the nights are mild. Temperatures are around 25-30 degrees during the day and can drop to 18 degrees in the evening.
It rains very rarely, but when it does happen and the downpour lasts for several hours, it's does get messy (to be polite!) On Dubai roads since they don't have an evacuation system.
From May and until September, the climate becomes less bearable with the mercury rising and can exceed 45 degrees in July and August. Humidity also enters the equation from June, often at 95% or more until September or even early October. Don't panic though: there is air conditioning everywhere and everything has been thought of to make this period bearable.
Shopping Supermarkets, pharmacies, hairdressers, shopping centers ...: everything is open every day of the week and until late at night. Some supermarkets remain open 24 hours a day and, often, neighborhood mini markets deliver to homes at no additional cost. Note that some supermarkets like Spinneys, Waitrose or Choithram have a "pork room".
This is a section that's a bit out of the way, where Muslims do not enter and where you can buy pork products. In addition, there are many websites specializing in selling quality food products which have been launched in recent years in the Emirates. You will easily find all the ingredients you need to perfect your favorite recipes.

When it comes to shopping, of course, you won't miss anything, Dubai being the city of shopping malls and boutiques. You will find a very large number of international brands (almost all brands are present in Dubai) from luxury brands to more affordable ones.
Outdoors and leisures in Dubai
– It's well known… Dubai is full of activities for the whole family! Do not miss the must-see attractions of Dubai. Indoors or outdoors, in the desert, by the sea or in the air, in Dubai or in the other Emirates ...
There are things to do and visit and we are not going to hide it, the bill can quickly climb! To help you see more clearly on the budget to plan, do not hesitate to consult our article "What is the cost of a vacation in Dubai? »Which lists the major items of expenditure to be planned for transport, activities, excursions, restaurants ...

You also have to think about extra-curricular activities, football, gymnastics and basketball are great classics while some activities have a dose of originality and fun. Here are some original ideas to break your children's routine in our article, here.

The catering market has experienced a real boom for about five years, and all the cuisines of the world (or almost) have invited themselves to the party. Fancy a Lebanese restaurant? Peruvian? Japanese ? Indian ? French? If you like variety, you won't be disappointed. Some restaurants, which have the necessary license, also serve alcohol and pork.
In this case, the dish bears a mention specifying it.
As with groceries, most restaurants offer home delivery, sometimes over a certain amount. This service is usually free or costs a few dirhams which will be added to the order.

To learn all about Dubai's culinary trends, go to our RESTAURANTS, BARS, CLUBS category! You will find articles such as: Experience Dubai differently: our tips for eating well for less than AED 50 Our selection of Michelin-starred chef restaurants in Dubai Restaurants in Dubai: the best addresses recommended by each nationality!
Alcohol To buy You can get alcohol in the duty-free section of the airport. If you are resident in Dubai and want to buy or consume alcohol at home, you must have a license issued (under certain conditions) after approval from your company (in the form of a NOC) which will have to be renewed each time. year. With your license, you can buy alcohol in the stores of one of the two official distributors, MMI or African + Eastern.

To consume In order to serve alcohol, bars and restaurants must be licensed by the state. This is generally the case for bars / restaurants located in hotels and free zones which have independent jurisdiction, such as the DIFC district.
You will notice that the prices of drinks are higher than in most developed countries, because of the taxes on alcohol and the duopoly of distribution. Be careful, Dubai applies the zero tolerance for drinking and driving. So it is best to resort to a taxi or a VTC when you come home from a drunken night.
Find out more about how to buy and drink alcohol in the UAE?
Religion
The United Arab Emirates is a Muslim country, where state and religion are inseparable. You will quickly realize this when you hear the call to prayer, which echoes five times a day from the many mosques.
Nevertheless, the country and more particularly the city of Dubai are very open to other cultures. The Emirates are also considered to be progressive in relation to the Middle East region, particularly with regard to the rights of women, who are completely free to drive, to work, to go wherever they want, to do or not wear the veil or the abaya ...

Of course, there are certain rules to follow to facilitate your integration: avoid signs of affection in public, do not wear indecent clothes, do not drink or be drunk in public ... It is all the more important to show yourself respectful during Ramadan, a period when charity, piety and humility are in the spotlight. To know everything about Ramadan in Dubai: Practical guide to Ramadan
Topic: work usa london abu dhabi dubai vacation asia travel dubai uae cons dubai trip dubai mall pros arab emirates living expat stravel destinations visa dubai from city travel guides