Old Toys That Are Now Worth A Fortune
These days, it's hard to find a kid who plays with anything other than their parents' iPad. However, when we were children, toys were in the spotlight.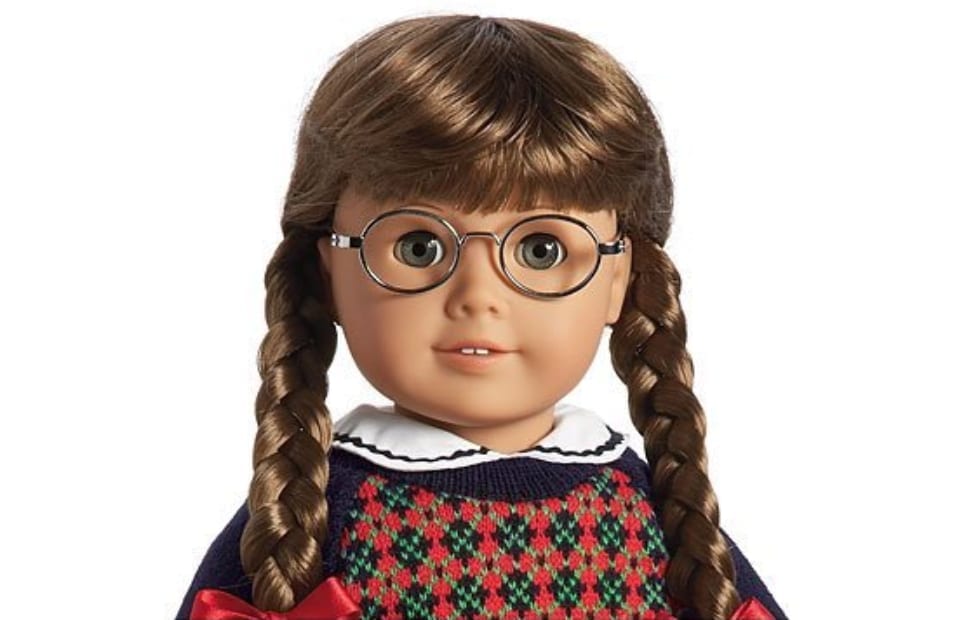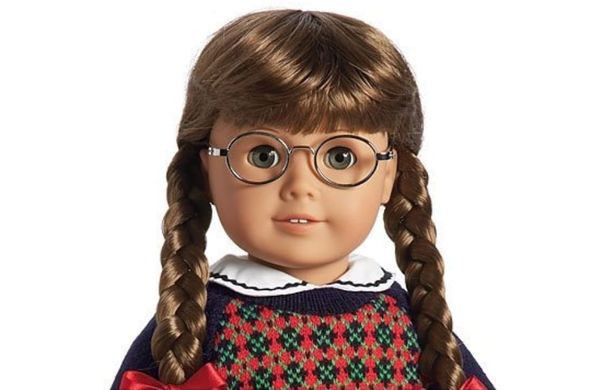 By YEET MAGAZINE | Updated 0439 GMT (1239 HKT) October 16, 2021
© Blueee77 / Shutterstock.com
These days, it's hard to find a kid who plays with anything other than their parents' iPad. However, when we were children, toys were in the spotlight. From dolls to action figures, board games to video games, the toy industry (especially companies like Hasbro Inc and Mattel) was booming, and parents were rushing to give their kids the next big thing. .
Today, the generation that grew up with the Barbies and other GI Joes have come of age and have their own purchasing power, and we have seen the emergence of real toy collectors.
Toys remind us of our childhood, and that's why collectors around the world are willing to pay the full price for the contents of that dusty old toy box in your attic. Read on to find out if you don't have some hidden treasure in your home - you could get rich, or at least pocket a fair amount of money.
1. Oven Easy Bake
Year (s): 1960s
Manufacturer: Kenner
Value at the time : 14 dollars*
Value today: 260 dollars*
The Easy Bake oven has sparked vocations among many future bakers today, allowing children to experience the pleasure and wonder of making their own food. The "oven," which was immediately successful when it was released in the 1960s, is essentially a plastic box with a bulb that heats up to 180 degrees Celsius. The oven was even sold with its own preparations, such as pizzas and cookies, specially designed to be baked inside this unique toy.
Easy-Bake Oven @Sharon Cloutier Cushman / Facebook.com
Even today, generations of children have grown up having tasted the sometimes failed, sometimes successful dishes that came out of the Easy Bake Oven . If you've kept an original Easy Bake oven from the 1960s at home or somewhere, you might taste something quite different. Collectors wishing to acquire these children's ovens are willing to spend more than 250 euros for one of these ovens, provided it is in working order and still in its box.
2. Game Boy
Year (s): 1989
Manufacturer : Nintendo
Value at the time : 80 dollars *
Value today: 500 dollars *
Nintendo's Game Boy revolutionized the entire video game industry, to say the least. This portable game console has allowed video games to break out of their basement shackles into the open. She then inspired similar products from companies such as Activision Blizzard . Children could take their games to school, on trips or anywhere else.
Nintendo Game Boy @Lord_Arse / Twitter.com
The Game Boy has brought games as popular as Super Mario or Pokémon Gold to the fore, and there are still nostalgic childhood fans looking to get their hands on them today. If you have a working Game Boy, know that it could earn you up to $ 500 if you can sell it in its original packaging.
3. Pez candy dispensers - World's Fair of 1982
Year (s): 1982
Manufacturer : Pez
Value at the time: 1.99  dollars*
Value today: 28,000 dollars*
Pez candy dispensers were originally designed to help people quit smoking because the small device, which fits easily in the hand and can be squeezed easily to dispense small mints, discourages taking a cigarettes from companies such as BTI at the slightest desire. Their growing popularity, especially with children, the creators have had a blast on the design of these candy dispensers.
Vintage Pez Dispensers @BooksActually / Facebook.com
Today it's common to see a Pez dispenser with a cartoon character on top, but back then it was very original. Pez dispensers were even created especially for the occasion at events such as the 1982 World's Fair held in Knoxville, Tennessee. Some of them were awarded nearly 28,000 euros during this exhibition!Advertising
4. Hot Wheels - Treasure Hunt Series '67 Camaro
Year (s): 1995
Manufacturer : Mattel
Value at the time:   1.00  dollars *
Value today :   1000 dollars *.
Hot Wheels are so well known that the name has become an umbrella term for all the little cars kids love to play with. Even though this is not a Hot Wheels brand toy , people know what you are talking about, as is the "Kleenex" brand with the tissues. Although the first models were released in 1968, only certain limited editions will allow you to pocket the jackpot.
Hot Wheels - '67 Camaro @ collecto / Twitter
One of them in particular, the Camaro 67 of the "Treasure Hunt" series, found a buyer for the astronomical sum of 1,000 euros. Not bad at all for a small plastic toy that originally cost a euro! Other limited edition series can also net you a few hundred dollars, especially if they are still in their box, but who knows why, it is the Camaro 67 that really caught the attention of collectors.Advertising
5. Furby - Tiger New Millennium Special Edition
Year (s): 1999
Manufacturer : Tiger Electronics
Value at the time :  30   dollars*
Value today: 4000   dollars *
The Furby is one of the most controversial toys on this list. Named after the contraction between "fur" and "baby," this fluffy creature seems straight out of a dream - or nightmare. A critic of the New York Times has described as "electric threat." Some people adore this chatty little creature, while others are terrified of its strange robotic movements, large eyes, and human-like sobs.
Teenie Beanie Babies @Rachel Burrows / Pinterest.com
Whatever your opinion of it, some models can net you thousands of dollars. The New Millennium Special Edition Furby tiger is the most expensive. He sports a white and blue coat and wears a silver scarf heralding the start of the new Millennium.Advertising
6. Garbage Pail Kids (Cards)
Year (s): 1985
Manufacturer : The Topps Company
Value at the time:  3.25  dollars for a game   *
Value today :  3300  dollars *.
The Garbage Pail Kids are the second controversial item on this list. Appeared in 1985, these collectible, not playable cards - much like the Collectors Universe - have been criticized by adults around the world. Sometimes deemed crude, they featured children with hideous features and other even worse illustrations.
Garbage Pail Kids @ReelArt / Facebook.com
After being very successful in their early days, the cards ended up being banned in schools and confiscated by parents. That hasn't stopped kids from collecting them, and today there is a resurgence of collectors looking for the rarest and most extreme cards from Garbage Pail Kids. At the time of their release, a game cost just over three dollars - today a single card can be worth over three thousand.
7. Pokémon Cards - Original Series Charizard Hologram Card
Year (s): 1999
Manufacturer : Creatures Inc.
Value at the time:   1.00  dollars  per pack *
Value today:   60,000  dollars
Pokémon cards were released after the success of the eponymous game. It's rare for a physical version of something to take this well after the success of the digital version, but Pokémon has always exceeded expectations. Cards featuring very original creatures were first released in 1996, but 1999's are the most sought after, along with some vintage toys from Mattel .
60s Ronald McDonald @Sherri Hausler-Dutton / @Ruth Hernandez / Pinterest.com
Charizard's Hologram card is the highest rated one, as the fire-breathing dragon has long been the favorite character of many Pokémon fans, it has only been minted in 120 copies. At 60,000 euros per card, there will be few elected, especially when you think that you can afford a luxury car for the same price.
8. Strawberry Charlotte Dolls
Year (s): 1980
Manufacturer : Kenner
Value at the time:: 5  dollars *
Value today: 1000  dollars *
Another kitchen-related hit was Kenner, the maker of the Easy Bake oven, with the Strawberry Charlotte doll. Although this doll was nothing edible, the kids went crazy for this doll, which later had its own cartoon aired on Discovery Family .
Strawberry Shortcake @The Strawberry Shortcake Block on Yardsellr / Facebook.com
Nostalgic '80s fans can be found everywhere, and so a doll in its original packaging can net you close to $ 1,000, although you are unlikely to have kept the packaging all this time. . Most of the Strawberry Charlotte dolls that can be found on the market have been used and shared widely, which detracts from their collectible value.  
9. Molly, the American Girl doll
Year (s): 1986-2013
Manufacturer : Pleasant Company
Value at the time: 75  dollars  *
Value today: 1,000  dollars *
American Girl dolls have long had a reputation for being chic, expensive dolls that were not affordable to most American girls. Nevertheless, girls of all walks of life coveted these beautiful dolls that were qualitative, lifelike and accompanied by stories explaining their connection to the history of the United States. These toys were very different from the Barbie dolls , which were also popular at the time.
Molly the American Girl Doll @curlycomedy / Twitter.com
Molly is one of the first dolls in the American Girl series, released in 1986 with the other toys of the first generation. It was an immediate success, despite its high price for the time of 75 euros. Her popularity then declined over the years - despite the steep price drop - but some original Molly dolls still sell for more than ten times their original value.
10. "Air Raid" on Atari 2600
Year (s): 1982
Manufacturer: Men-A-Vision
Value at the time: 25  dollars* (adjusted for inflation)
Value today: 28,000  dollars  *.
In 1982, a company called Men-A-Vision released their first (and only) video game, which was designed for the Atari 2600 console. Entitled "Air Raid," the game was a massive hit with gamers around the world. whole. Similar to Space Invaders, the object of the game is to protect buildings by shooting planes that can drop bombs from the sky.
Atari 2600 'Air Raid' @Diaryofanarcadeemployee / Facebook.com
The game was little distributed, which reinforced the covetousness of collectors. In 2012, a game with its original packaging, user manual and everything else went up for sale on eBay and brought in a staggering 28,000 euros for its seller. If by chance you have an unused copy at home, it might be time to give it a try.
11. 1980s Transformers - Golden Optimus Prime
Year (s): 1980
Manufacturer: Hasbro
Value at the time: 17  dollars*
Value today: 3,200  dollars*.
Before the blockbuster series directed by Michael Bay with Megan Fox made its debut, the Transformers were originally comic book characters, later adapted into toys. The ability to have a car that transforms into a robot is really what made the Transformers so popular with kids.
Transformers - Gold Optimus Prime@Planetiacon.stfu / Facebook.com
These collectible toys, in various colors and sizes, have been in production for decades, but the most popular date from the 1980s and are painted gold. A golden Optimus Prime (the main character in subsequent comics and films) in its original packaging is now trading at around 3,200 euros.Advertising
12. GI Joe from the 1960s
Year (s): 1960s
Manufacturer : Hasbro
Value at the time: 4   dollars*
Value today:  170,000  dollars *
GI Joe's are the toys that really popularized action figures, making them the most common type of toy for little boys today. Before GI Joe, boys didn't play with dolls, but little girls did. When GI Joe first came out, the toy was marketed as an action figure and upended the doll's well-behaved codes - indeed, it was much more manly, GI Joe being a member of the armed forces. .
GI Joe @specialmforce / Twitter.com
The original form of the toy, which was later made in different variations, remains by far the most sought after. Considering its popularity, it's no surprise that it can fetch a staggering 170,000 euros if it's new and still in its original box. Advertising
13. Pogs - Jurassic Park Series
Year (s): 1990
Manufacturer : STANPAC Inc.
Value at the time: 5 dollars *
Value today : 840 000 dollars*.
Pogs were a flash in the pan in terms of popularity, becoming the most popular toy for a brief period in the '90s, before falling back into obscurity. This colorful game was born in Hawaii, before conquering the rest of the American continent. It was particularly inexpensive because it was made from caps from milk bottles. It is therefore somewhat surprising to see them appear at the top of the list of the most valued toys, a Jurassic Park game having been sold for more than 800,000 euros!
"Jurassic Park" Pogs @samosasaurus / Twitter.com
In this game, each child has their own set of milk caps, or "pogs," which they use to build a stack. Then, in turn, they press down on their "slammer" (a heavier piece), which knocks the stack into pieces and spreads it out. Each player keeps the "pogs" that land face up during their turn, and play continues until there are no more "pogs" left to return, the winner being the one who has collected the most.Advertising
14. Polly Pockets - Transportable Dream House
Year (s): 1994
Manufacturer : Polly Pocket
Value at the time: 17  dollars *
Value today: 460  dollars *
Polly Pockets are small dolls with easily interchangeable plastic clothing and accessories. While still made today, it's the rare 1994 version of Polly's dream house that's worth a few hundred dollars today. Although it's only around 20 years old, which makes it a relatively new toy compared to the others on the list, it's its uniqueness that gives it such value.
Polly Pocket - Carry 'N Play Dream House @Mariah Rose / Pinterest.com
The special thing about this toy is that it is a fully functional dollhouse that is easy to transport. Few other toys in history have had this level of finalization, with the ability to fold it up entirely to take it anywhere, with kids constantly on the move. It even has two handles for easy transport or to take on the appearance of a pretty handbag for little girls.