20 Celebrity Rumors That People Believe Are True
"She is a lesbian", "He is not her father's son", "She sleeps with her brother", "He is a zoophile"... The craziest rumors have spread about some celebrities. Some more crazy than others. Zoom on the 20 craziest rumors on the planet people.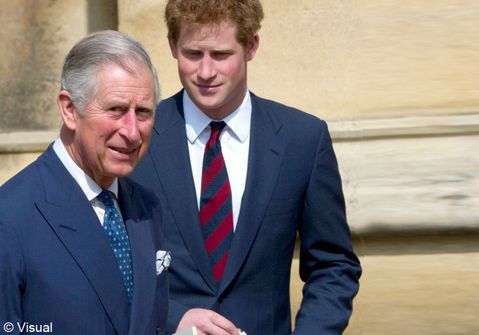 celebrity gossip 2022 celebrity rumors 2021  celebrity scandal gossip today funny celebrity news 2021  juicy hollywood gossip gossip news trending celebrity news celebrity gossip 2020
By   Sophia Ava    YEET MAGAZINE | Updated 0339 GMT (1239 HKT) May 16, 2022
20 Celebrity Rumors That People Believe Are True
YEET©
"She is a lesbian", "He is not her father's son", "She sleeps with her brother", "He is a zoophile"... The craziest rumors have spread about some celebrities. Some more crazy than others. Zoom on the 20 craziest rumors on the planet people.


COURTNEY LOVE MURDERED KURT COBAIN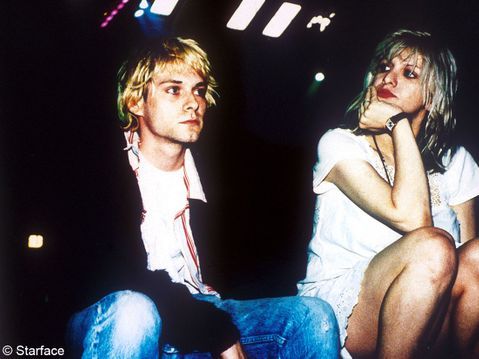 ©
Courtney Love murdered Kurt Cobain
When the leader of "Nirvana", Kurt Cobain was discovered dead in his home in Seattle on April 8, 1994, a letter was found near his body. In it, he explains his boredom for music and his lack of pleasure in playing on stage. But for many fans and in particular, private detective Tom Grant, Kurt Cobain had no intention of committing suicide at all, he was just announcing his intention to leave the music industry... and incidentally Courtney Love. The latter has long been accused of killing the musician prodigy, before an investigation definitively exonerated her.
PRINCE HARRY IS NOT THE SON OF PRINCE CHARLES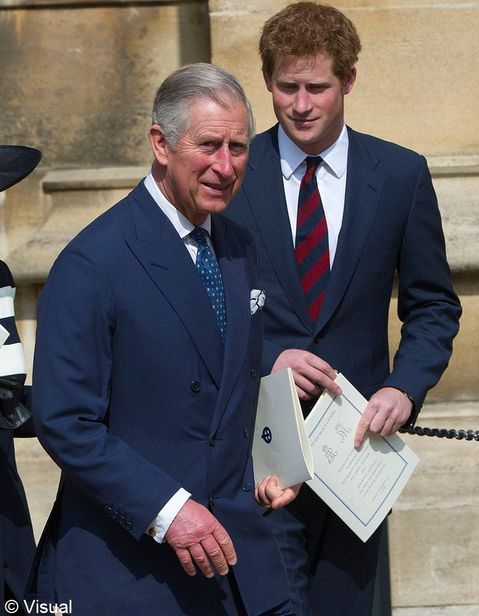 ©
Prince Harry is not the son of Prince Charles
Since Prince Harry appeared in the newspapers, many can't help but notice his red hair, his freckles... While neither his mother nor his father are red. According to several rumors, Prince Harry is the result of an affair that Princess Diana would have had with Major James Hewitt, cavalry officer and obviously red! The latter silenced the rumors - in his own way! - by claiming that his relationship with Diana did not begin until after Harry's birth.

BEYONCÉ CALLED ON A SURROGATE MOTHER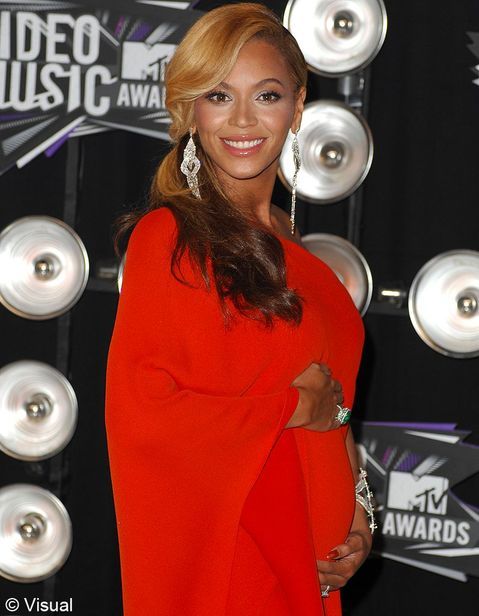 ©
Beyoncé called on a surrogate mother
August 2011, Beyoncé takes advantage of the MTV Awards to announce to everyone that she is pregnant and is therefore waiting with her husband, rapper Jay-Z, their first child. So far nothing shocking... until his participation in the Australian show "The Sunday Night Show" where when he sits down, his belly flattens strangely. Immediately, rumors that the star called on a surrogate mother spread on the Web. Although Beyonce denied these "stupid and ridiculous" gossipsip, some still have doubts.
LADY GAGA IS HERMAPHRODITE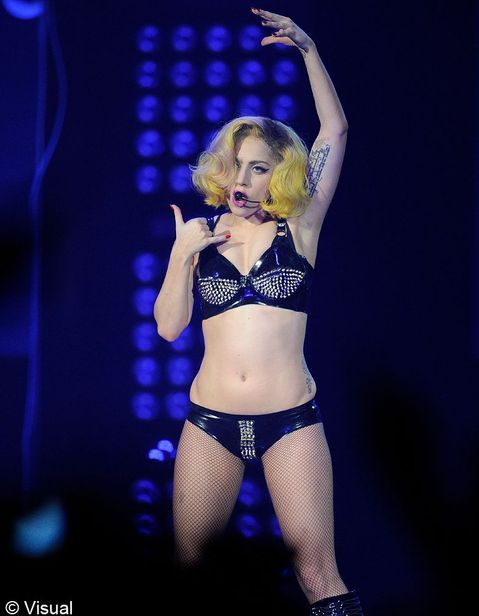 ©
Lady Gaga is hermaphrodite
What if the "Mother Monster" was (also) actually a man? This is the question that some Internet users asked themselves when they discovered a cliché of the star with a small bump at her crotch. Not offended in the least, the Gaga did not deny, just claiming that she saw herself "as an androgynous person and I like it, androgyneity".
JENNIFER LOPEZ'S BUTTOCKS ARE INSURED FOR $0.00 MILLION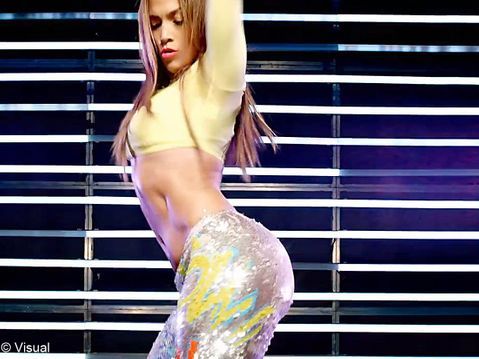 ©
Jennifer Lopez's buttocks are insured $300 million
For actors, singers and athletes, ensuring part of their body is common. But what panicked the press was the rumor that JLo's buttocks had been insured for an astronomical amount of nearly $300 million! A record! And the Latina bomba may have denied the information, but the rumor is still running.

MICHAEL JACKSON IS STILL ALIVE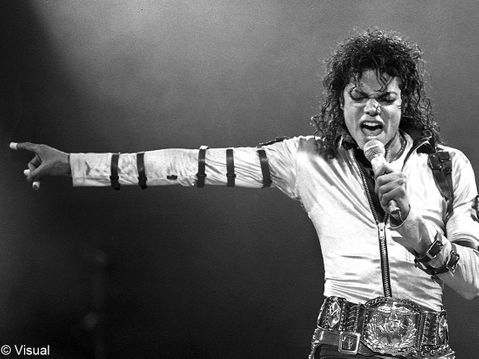 ©
Michael Jackson is still alive
When the world learns that Michael Jackson has passed away, many fans find it very difficult to believe it. And the video published on the "LiveLeak.com" website did not help. In the images, we see men lifting the stretcher on which the body of the King of Pop was placed, and the sheet that covers it moves clearly. From there to imagine that his death is only a staging, there is only one step... that many did not hesitate to take!


SURI IS NOT THE DAUGHTER OF TOM CRUISE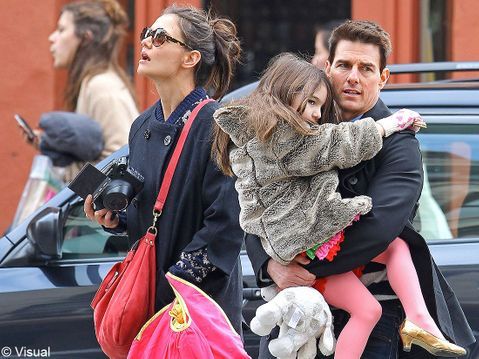 ©
Suri is not Tom Cruise's daughter
Suri may be a pretty little brunette with blue eyes, many wonder about Tom Cruise's paternity. For some, there is no doubt that the real father is Katie Holmes' ex-boyfriend, actor Chris Klein. Otherwise, why would she have married Tom Cruise only three months after their meeting? For others, on the other hand, we must look for Scientology and Ron Hubbard. Died in 1986, his sperm was reportedly preserved and served to give birth to Suri.

JUSTIN BIEBER BURNS ALL THE UNDERWEAR HE WEARS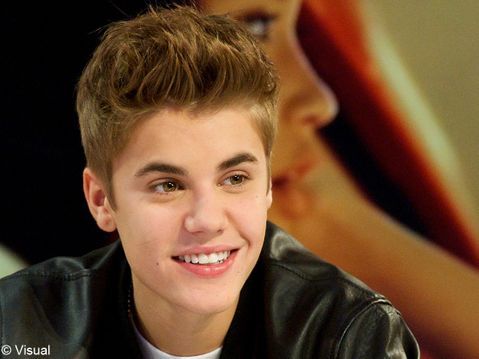 ©
Justin Bieber burns all the underwear he wears
Some stars love their fans. And then, there are those who are suspicious of it. Justin Bieber is one of them. Frightened at the idea that a woman could steal his underwear, extract his DNA and get pregnant, the young man would systematically burn all his underpants. An incinerator would even have been installed at his home. Far from dispelling these suspicions, the star has never spoken on the subject and always maintains doubt.

ANGELINA JOLIE AND HER INCESTUOUS RELATIONSHIP WITH HER BROTHER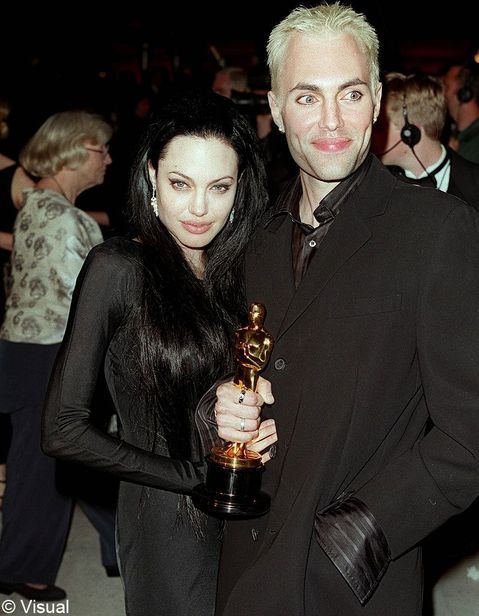 YEET©
Angelina Jolie and her incestuous relationship with her brother
Oscar ceremony, 2000. Angelina Jolie wins the statuette of best actress. Thanking her brother James in his speech, the star allows herself to add that she is madly in love with him. Malaise that increases when, a few minutes later, we find the brother and sister exchanging a kiss on the red carpet. Everyone then wonders if they happen to share more than just an exchange of saliva through interposed lips. Faced with these rumors, Angie will simply let go: "It's a shame that such a beautiful gesture is the subject of such a circus. »

DAVID BOWIE AND MICK JAGGER HAD A PURELY SEXUAL RELATIONSHIP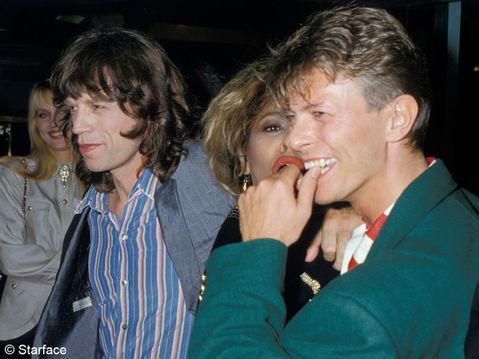 YEET©
David Bowie and Mick Jagger had a purely sexual relationship
It is author Christopher Andersen who says that the two rock stars had sex in the early 1970s. Angela Bowie, the star's wife, even surprised the two men and explains, very sure of herself: "I was absolutely sure that they had made love. It was so obvious. It's very simple, I've never considered the possibility that they didn't." The two concerned never wanted to give faith to these insinuations.


WHITNEY HOUSTON WAS LESBIAN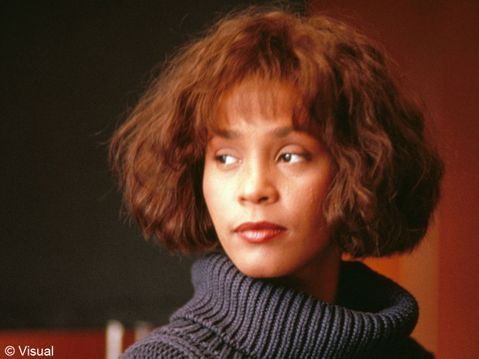 YEET©
Whitney Houston was a lesbian
Alicia Keys, Kylie Minogue, Sandra Bullock... Which star was not forced to explain her sexuality? The craziest rumor is still about Whitney Houston. After his death, Peter Tatchell, an ardent activist for the homosexual cause, said that the singer married Bobby Brown to silence rumors that she was lesbian. Moreover, the man said that the diva was in love with her assistant, Robyn Crawford, in the 1980s.

JENNIFER ANISTON PRESERVES BRAD PITT'S FROZEN SPERM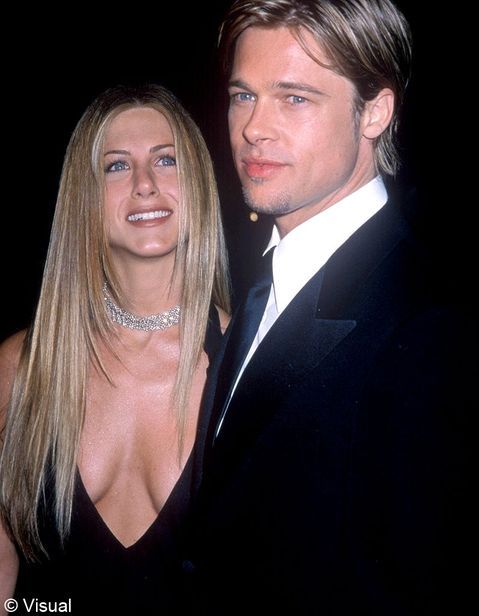 YEET©
Jennifer Aniston keeps Brad Pitt's frozen sperm
A few months before divorcing Brad Pitt, Jennifer Aniston allegedly had a miscarriage and had the idea of freezing some of her husband's sperm. Even today, she would keep a vial in her freezer... So, info or intox?

PARIS HILTON, SEXUALLY EDUCATED BY HER MOTHER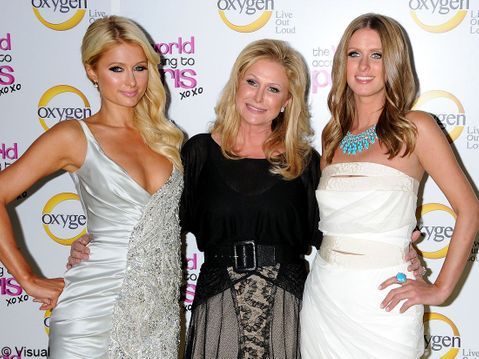 YEET©
Paris Hilton, sexually educated by her mother
At the Hilton, sex education is important. That's why, from mother to daughter, women give their tips and tricks. Thus, according to rumor, Kathy Hilton, the mother of Paris and Nicky taught her two daughters the art of making love, by calling on two young men. For sex tapes, the heiress would be self-taught.

MADONNA, CRYOGENIZED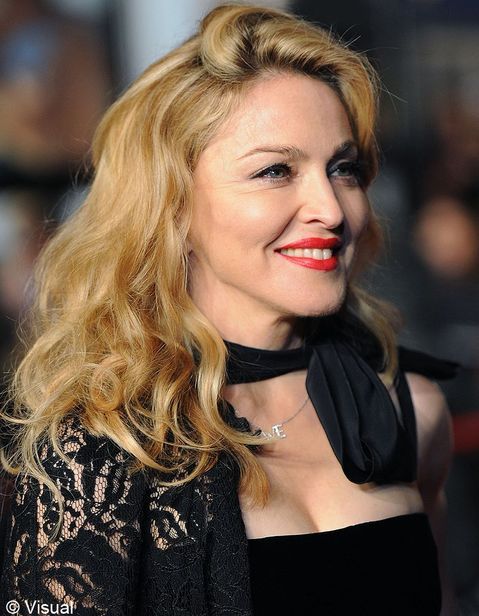 YEET©
Madonna, cryogenic
Like everyone else, Madonna thinks about her death. And in the crazy hope that scientists would be able to find ways to bring people back to life, the Queen of Pop would have planned to be cryogenic after her death. To do this, she would even have asked several emeritus professors to work on methods of cellular preservation by the cold.
KEITH RICHARDS COMPLETELY CLEANED HIS BLOOD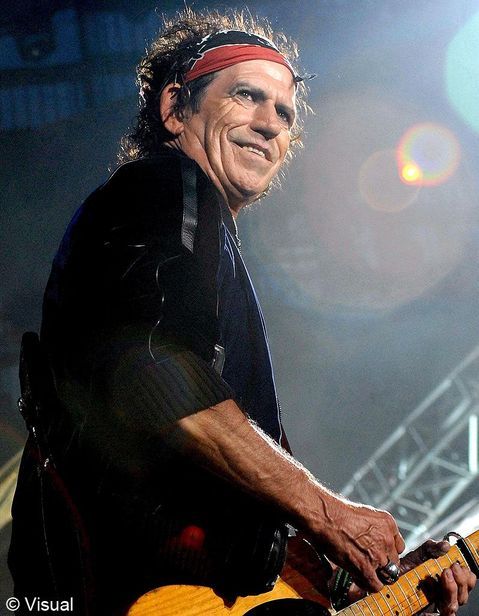 YEET©
Keith Richards completely cleaned his blood
Probably the craziest rumor that could have existed about Keith Richards, a member of the "Rolling Stones". Addicted to heroin for years, the rocker would have been unable to live without it, despite the countless detoxification cures. To put an end to drugs, Keith Richards would have gone to a Swiss clinic to have his blood thoroughly cleaned.
GEORGE CLOONEY IS GAY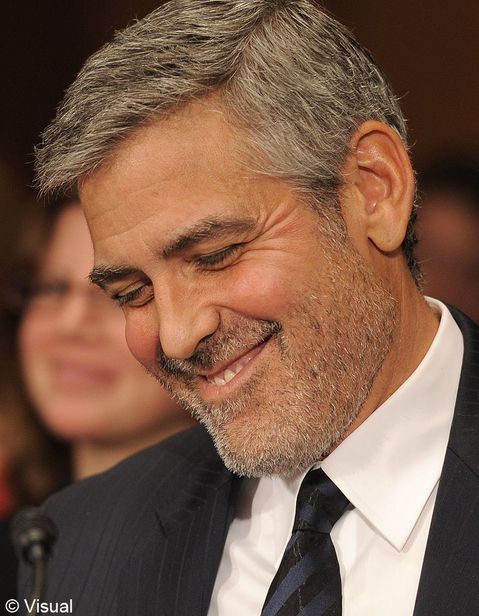 YEET©
George Clooney is gay
Just like Leonardo DiCaprio, Will Smith, Daniel Craig, Usher... He has frequented the prettiest girls in the world, while being careful not to introduce them to his parents or take them to the town hall. George Clooney had always ignored rumors that he was gay until recently. Far from getting angry, he confided to the magazine "The Advocate": "The last thing you will see me do is get out of my hinges by proclaiming: "These are lies!". This would be unfair and nasty for the very good friends I count in the gay community. »
PAUL MCCARTNEY IS DEAD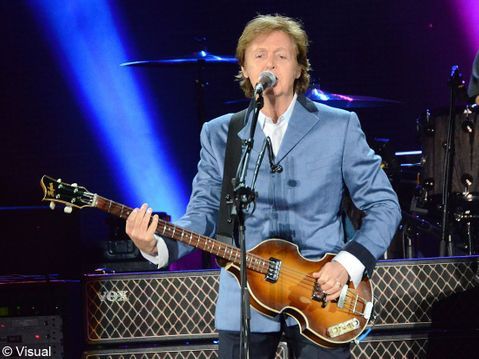 YEET©
Paul McCartney is dead
Don't tell some fans that Paul McCartney is the last Beatle alive. For some, the latter died long before Lennon, in 1966 in a car accident. Since then, it has been a lookalike that has replaced him. According to them, the cover of the album "Abbey Road" even reveals it through the license plate that we see "28 IF". Understand: "He would have been 28 years old if he had not left us". To cut short the rumor, Paul McCartney simply declared humorously that in any case, he had always been "the last to be informed of what was happening within the Beatles. »
KEANU REEVES IS IMMORTAL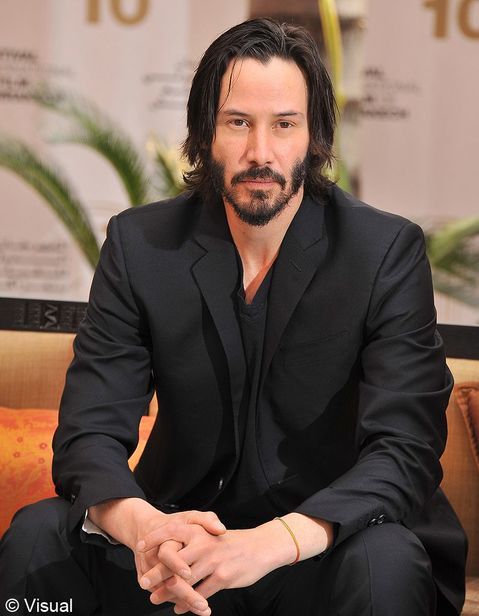 YEET©
Keanu Reeves is immortal
Information can be surprising and yet some believe in it hard as iron: Keanu Reeves is an immortal. After studying countless photos, fans are sure: the Anglo-American actor is not getting older. Better, he would strangely look like Charlemagne... Keanu Reeves, almost 48, had just smiled when he was questioned on the subject by a journalist.
BOB MARLEY WAS KILLED BY THE CIA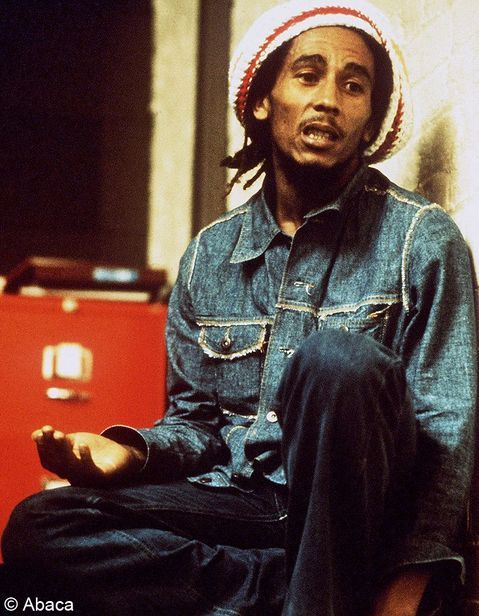 YEET©
Bob Marley was killed by the CIA
When the press announced on May 11, 1981, the disappearance of Bob Marley, a persistent rumor spread rapidly: what if the CIA had got rid of the king of the "rastafari" movement? Thus, having become an embarrassing character, Bob Marley would have been exposed to carcinogenic radiation in each of the hotel rooms he visited. Well, we also murmur that the Illuminati would have mounted a blow against him...
RICHARD GERE IS ZOOPHILE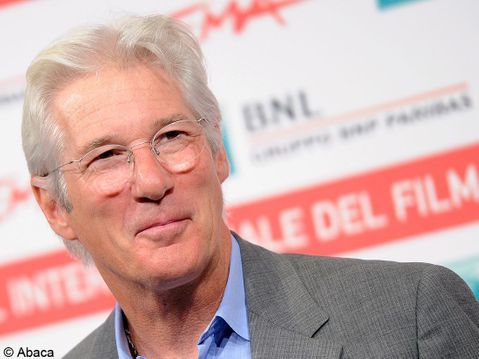 YEET©
Richard Gere is a zoophile
Urban legend that annoys the star of "Pretty Woman" to the highest degree. While he was dating the top Cindy Crawford, Richard Gere found himself making headlines because he would have had a carnal relationship with a gerbil, a kind of rodent. He would then have been admitted to the Cedars-Sinai hospital in Los Angeles to extract the beast that would have been stuck where you know... We understand his annoyance!

By
The Editorial Board
In the spring, take advantage of our  $1 promotion for 2 months of digital subscription. Reading YEET means giving you time for yourself. Time to laugh, dream, think... and simplify your life. So, to grant yourself "your" moment every day with YEET is to give you the power to be free, to assume your paradoxes, to love everything and its opposite, and to see the world differently.
YEET inspires you, dare!
George Clooney, single: what if we found him a little...
Whitney Houston: revelations to come?
Justin Bieber underwis a paternity test
Michael Jackson: his death pushes his fans to commit suicide.
OUR SUBSCRIBERS LIKE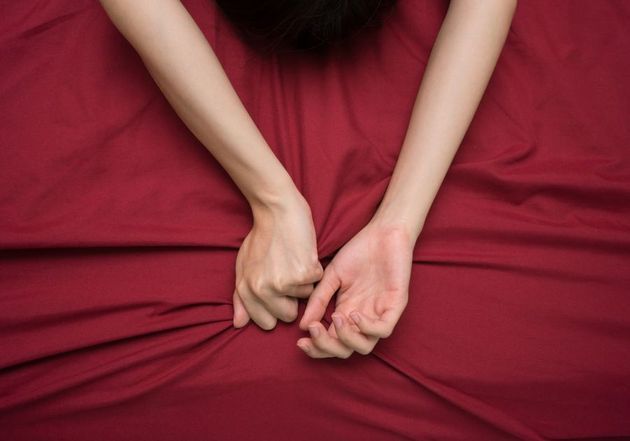 New pleasures: 22 erogenous zones to (re)discover for surprising sensations
This is my story: "I met love two days after my wedding"
This is my story: "I married my best friend"
New pleasures: ideas to masturbate differently
A mountain house with a Nordic sensitivity that encourages contemplation+ PEOPLE SLIDESHOWS
Celebrities: do you prefer them in a jersey or on a red carpet?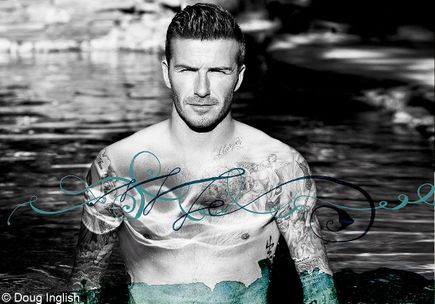 David Beckham or love football
MORE ARTICLES: GEORGE CLOONEY