The Case Against Social Media Filters : What Are the consequences?
By Yara Arkadan | YEET MAGAZINE Posted at 0200 GMT (1000 HKT) on June 16, 2021 - If you're a social media user on Facebook or Instagram, chances are you have been targeted by apps and tutorials showing how to edit pictures...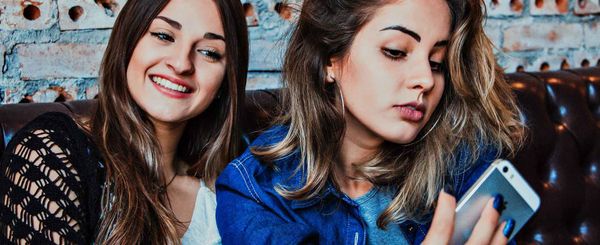 Dysmorphia - Snapchat Dysmorphia-Facial Face,Body Dysmorphic Disorder Skin,Beauty Standards,Instagram BDD,Snap,Body,Dysmorphia Selfies,Girl,Mental,Health Futuristic
By Yara Arkadan | YEET MAGAZINE  Updated 0200 GMT (1000 HKT) July 20, 2021

If you're a social media user on Facebook or Instagram, chances are you have been targeted by apps and tutorials showing how to edit pictures, add a filter,  to change the shape of your face, the size of your nose or even your overall face to  look better although this leaves many users feeling not so good.

Because of social media and the excessive exposure to it, especially by young girls,
some filters started to have an enormous negative impact on the self-esteem and
mental health of the user.
You might think that modifying the shape of your face,
making your nose smaller, or changing anything through that filter will not affect you. But it is quite the opposite.

Several previous pieces of research conducted have already proved that social
media harms our mental health. It proved to be one of the direct causes of the
increase in anxiety and depression. Many people, especially teenagers, spend hours and hours scrolling through the timeline and jumping from one social media
application to another. The exposure level is high, and they might get affected.
They might get affected by the body, the look, way of living of someone else,
could be a stranger or a friend.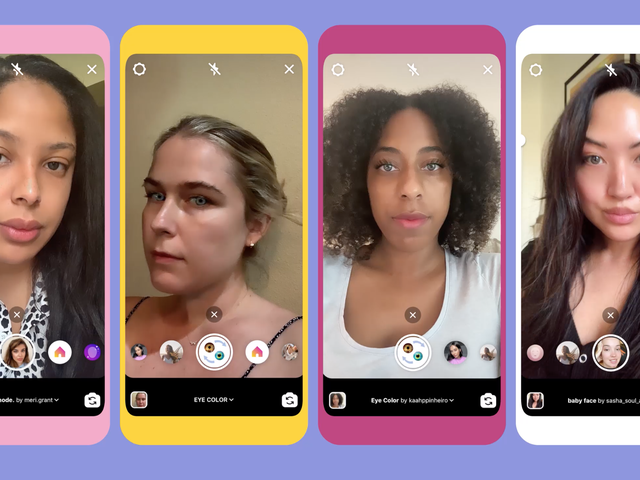 One of the things that can affect the self-esteem and self-love of the user is those
filters. There are several filters on Snapchat and Instagram and can cause a lot of
harm. Snapchat's filters are all about fun as the dog filter, the big eyes, the cartoon.
Lately, the filters on Instagram have been the talk of the town and raising
awareness about it is crucial.
These filters tap on as they call it " beautifying the face", with a few taps. You can modify your whole face, have a smaller nose, or a different face structure, and start doing those changes on every picture you take.

These filters have been ruining people's mental health and, this led to many
undergoing plastic surgeries like the selfie taken with a filter. The American
Academy of Facial Plastic, and Reconstructive Surgery, has mentioned that in
2015, 42% of patients wanted to undergo surgeries to look like the filter. The
number has increased to 55% by 2017. Can you imagine how much it has
increased from 2017 to 2021?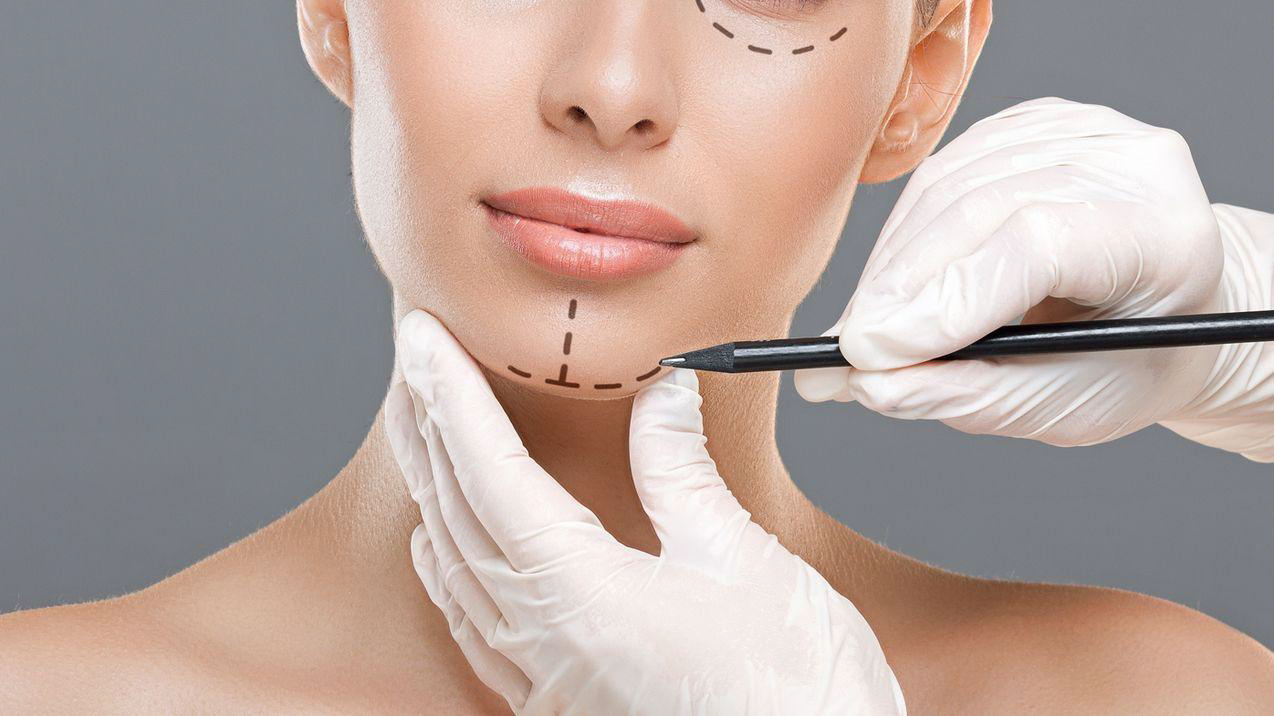 Getty Images

It has become an obsession to look perfect. But can we? Who defines what is
perfection and what is not? Who defines beauty? No one. The more you use these
filters that change your whole face, the more you hate your face and start having an
obsessive disorder. Yes, some changes can happen through surgeries but having a
similar face as one of the filters is impossible, it is way far from reality. In real life,
each one of us has our body form, face form, nose, eyes, lips. Each one of us is
unique. Being in a constant state of comparison, whether it is by comparing
ourselves to others or filters, can ruin us and ruin our confidence.

No matter what we do, even if we use the same makeup, have the same workout,
and have the same lifestyle, there is no way to look like the other person. Each one
of us has flaws, has struggled but learns to embrace them. If you are struggling
with self-love or found yourself getting too attached to filters and those
beautification apps, stop using them or, step by step, start by using them less and
less. Take a moment every day and stand by the mirror, remove any negative
comment you have about your body or yourself and start by complimenting
yourself.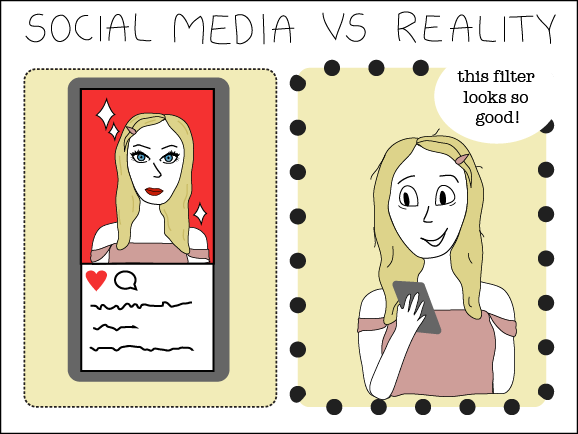 Little by little, you will be able to be comfortable in your skin, rather than
changing and using filters just because social media says so. Do not allow these
filters to affect your mental health. Be aware of how you are using them and how it
is affecting you. Love yourself, learn to love the parts that are different, you're
beautiful just the way you are.
Towards A Generalized Supervision Of Beauty Filters On Social media
Social media are by definition a social application, where the use of filters has become highly standardized. Today, any person can easily "photoshop" their photo using these applications. The use of these filters has become normal, if not unavoidable - although in recent years there has been a tendency towards "naturalness" and "authenticity".
The UK has very recently banned the use of beauty filters for "influencers" in a commercial process on Insta-gram, Snapchat and TikTok, where the promotion of beauty products does the business of influencers and brands. .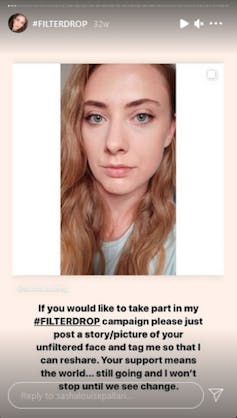 However, with this measure only influencers are impacted, other users of these networks not being affected by this directive. The Advertising Standards Authority (ASA), the self-regulatory body of the advertising industry in the United Kingdom, made the decision following a campaign launched on the Instagram app by Sasha Louise Pallari (professional makeup artist comp - more than 28,000 subscribers on social networks) with the hashtag #filterdrop . For ASA, the goal is to promote fair advertising to consumers through natural beauty.
Social media : Their giangantic impact on the internet.
In January 2020 , there were 4.54 billion Internet users for 7.75 billion people worldwide, i.e. a penetration rate of 54%, of which 3.8 billion use digital social media. Among these media, some are of professional purpose (like LinkedIn or Yammer), others are more personal (like Facebook or Snapchat).
It is also possible to highlight social media that are predominantly textual (for example Twitter) or visual, that is to say centered on the sharing of images, photographs or videos. Instagram, Snap-chat or even TikTok are now among the most used social media, where video sharing remains the central aspect.
Instagram, which recently saw its rate of use in strong growth, is part of the very closed circle of social media to more than a billion monthly active users . The digital images broadcast on this platform amount to 50 billion since its launch in 2010, with more than 100 million photos and videos published daily.
Snapchat is the most used app in the world by people under 20. It has no less than 249 million daily active users.
Finally, TikTok with its 800 million monthly active users worldwide is growing at full speed among 15-20 year olds who use it to post play-back and dance videos.
Influencers, spokespersons for brands
Brands have long used celebrities to promote their products and services. This practice is better known in marketing as "celebrity endorsement" . With the development of the possibilities offered by digital social networks, new spokespersons for brands have emerged: influencers.
The latter are opinion leaders, recognized for their expertise in a particular field. Influencer marketing is a marketing strategy that allows a company to promote its offer through these influencers, so that they create and distribute brand content to their community (often people subscribed to their profile). This practice has intensified with the development of digital social media .
Faced with the intensification of influencer marketing practices, in France, the Professional Advertising Regulatory Authority (ARPP) has formulated rules to "help create a digital environment in which consumers can have full confidence. and appreciate the new possibilities offered by digital networks ".
These rules are intended to regulate advertising communication, but to date, none is mentioned regarding the use of filters.
Enhance your image in a few clicks
The success of visual digital social networks has caused major changes in behavior among consumers, paving the way for a new need: that of having an online life, obtaining online social capital and being "instagrammable" (a phenomenon that is still more marked among influencers).
Thus, on Instagram, Snapchat or TikTok, a palette of visual filters is available to allow users to modify the appearance of their photos or videos in the same way as certain reshaping software such as Photoshop, Gimp or PhotoScape. Depending on the filters used, it is thus possible to bring out the colors, to improve the luminosity and the contrasts in a logic of embellishment of the photos. Until then, nothing serious you will tell us!
These filters are also applicable to selfies (photographic self-portraits most often taken using their smartphone ). With a purely decorative logic, animal filters, masks and floral ornaments do not really present any risk.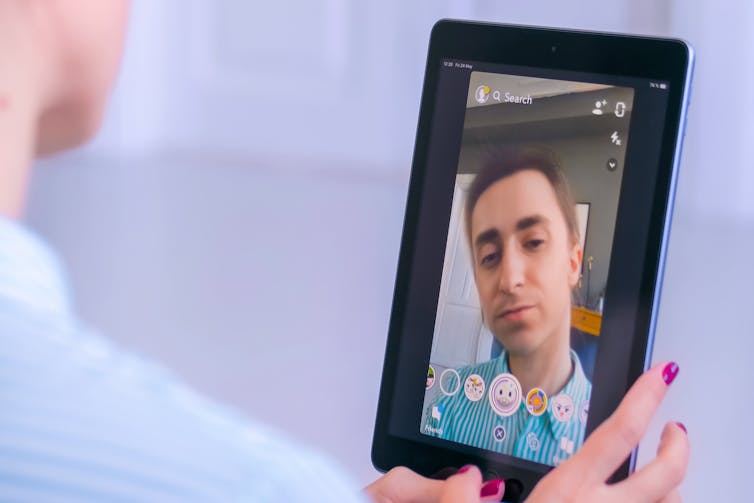 On the other hand, the filters that can be described as aesthetic make it possible to retouch (sometimes to the extreme) the physical appearance: smoother and sublimated complexion, elongated eyelashes, refined face, retouched eye shape, plumper mouth, teeth. whitened… When they are no longer used for fun, these aesthetic filters which present a distorted image can have negative consequences for both Instagrammers and their subscribers (their audience).
Consequences on the relationship with oneself
The tensions between the desire to present an authentic self ( true self ) and the temptation to exaggerate advantageous traits ( ideal self ) in order to "make an impression" are not without consequences on the identity and relational level, on the relationship to self ( disembodiment ), on otherness (condition of the other with regard to oneself) and extimacy (desire to exhibit all or part of one's privacy), causing visual representations to be formatted.
The academic literature shows in particular that the use of visual digital social networks can trigger or reinforce self-image disorders and exacerbate discomfort (we can also speak of dysmorphophobia ), participate in the phenomenon of social comparison , fanned by intrasexual competition , both among men and women.
Sometimes the consequences are even more serious. In February 2018, the British newspaper The Indepen-dent publishes an article in which a cosmetic surgeon indicates that more and more women are asking to look like their digital version, that is, to get the same face as the one created by social media filters. We then speak of digital surgery or Snapchat surgery .
Some may thus criticize, in the name of freedom, the decision taken by the United Kingdom to prohibit influencers from using aesthetic filters in their publications on social networks, while others will see it as a preventive measure aimed at to limit the disturbances of the physical appearance in a world where one attaches sometimes more importance to the form than to the substance.
In France, since May 2017, any photo (for example by way of display, in press publications or even printed advertising) for commercial use of models (professional or not) whose body silhouette is refined or thickened, must be accompanied by the words "retouched photograph" (admittedly written in very small characters but nevertheless compulsory).
Will France follow suit with the United Kingdom by banning these filters or will it impose a mandatory mention on the publications of influencers for commercial use? A case to follow closely.
Support The Conversation
Faced with an unprecedented economic crisis, it has never been so essential to understand the challenges of the recovery, both at the level of States and companies. To find out what researchers and experts are saying on a daily basis, continue to support us and subscribe below.
About author Yara Arkadan
SUBSCRIBE TO YEET  
Get YEET MAGAZINE first thing in the morning in your inbox  / Wake up to the day's most important news.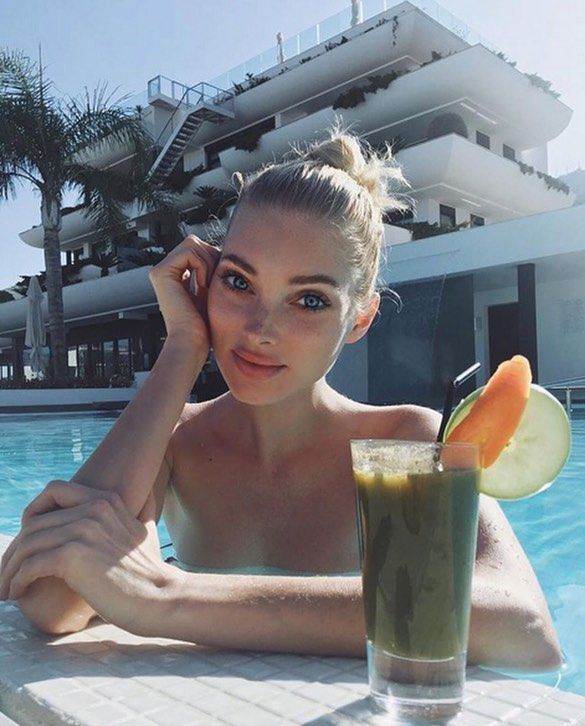 More resources on social media filters
How social media filters impact mental health
YouTube · ABC News -Which social media have filters -Why are filters bad?
What does filter mean in social media? - Should social media be filtered?
How beauty filters took over social media | MIT Technology - https://www.technologyreview.com
Filters are now common across social media, though they take different forms. Instagram bundles beauty filters with its other augmented-reality .
The Dangers of social media filters - Social Media Explorer- https://socialmediaexplorer.com ›. Dr. Bacow, from New York says, "Some of these behaviors inadvertently worsen body image. Editing your image reinforces a negative belief and ...From 'Instagram Face' To 'Snapchat Dysmorphia': How Beauty ...https://www.forbes.com › 2021/04/27
Face filters and editing apps are not only creating a one-dimensional beauty ... Social media apps that offer augmented reality filters, ...Which Platform has the Best Social Media Filters?- https://www.beebyclarkmeyler.com ›
Snapchat, Facebook and Instagram Filters: Find out which social media platform filter function is best for your business.
It's Easier Than Ever To Make A New Face On Social Media- https://www.womenshealthmag.com
Filters, Facetune, and other augmented-reality tools let us shape-shift our faces more than ever. Where does that leave our mental health?
The Latest Social Media Trend Is Calling Out Filters | Shape
https://www.shape.com › ... › Beauty- Essentially a celebration of everyone's unique features (insert praise emoji), the trend involves using the "Filter vs. Reality" effect on ...face-skin-beauty standards-plastic -surgery-instagram-girlsnap-snapchat dysmorphia-mental health-body dysmorphia
futuristic -dazed-facetune-augmented realityfacial -Two doctors want you to know what social media filters might ...
Social media, filters and The Selfie Talk– Dove
Social media, filters and digital distortion can make it hard to know what's real and what's not. Have the Selfie Talk and help your child .
social media - photo-social media- filters definition social media photo filters should be banned-social media filters and mental health-social media filters and body image-social media filters mess with our perceptions-instagram filters
filtering social media content