How Wellness Retreats Are Booming , Becoming Travellers Favourite Vacation To Relax And Recharge.
By Yara Arkadan | YEET MAGAZINE Posted 0803 GMT (1603 HKT) July 3, 2021 These Five Ultimate Retreats Are To Be Checked Out And Booked As Soon As Possible.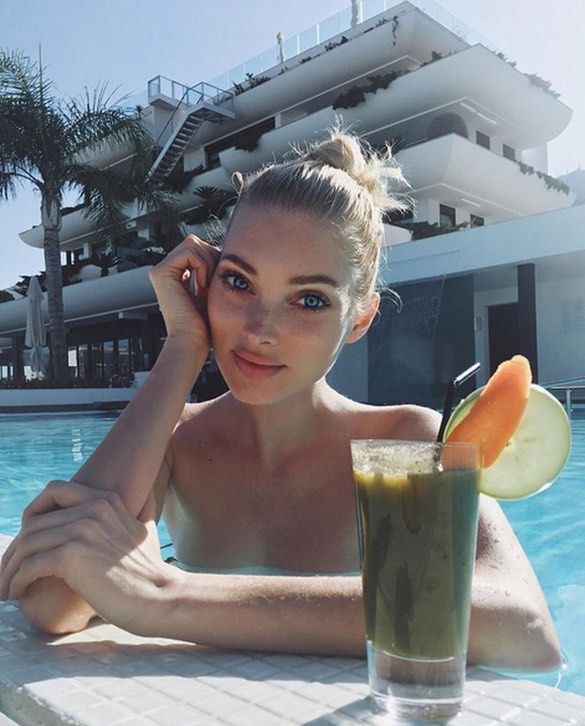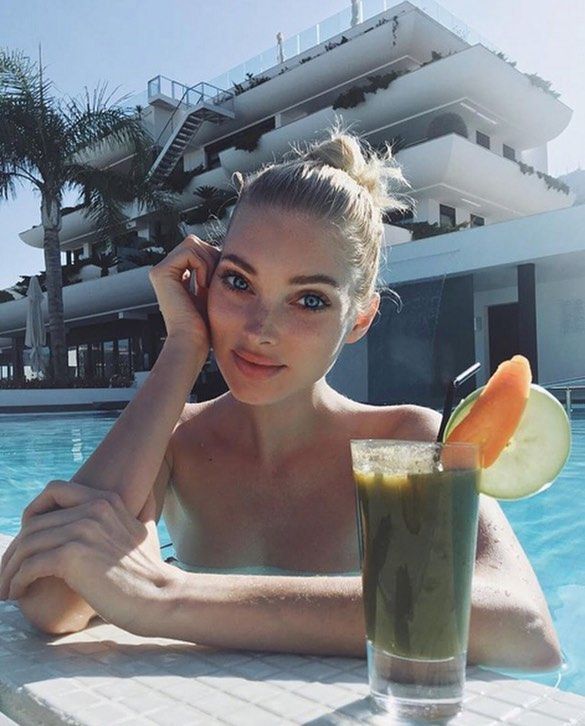 Bali- asia -thailand -aman - hotel -medical -mountain -yoga retreats - spas condé nast -vacation -detox -meditation
By Yara Arkadan  |YEET MAGAZINE  Updated 0200 GMT (1000 HKT) July 20, 2021
Do you wake up every morning feeling exhausted, overwhelmed and stressed? Are you constantly reaching for coffee, soft drinks or some other promise of energy just to keep yourself going? Do you struggle through the day - tired, irritable, forgetful, depressed and craving sweets - only to have trouble sleeping at night?
If you answered yes to any or all of these questions - you're not alone. In fact, hundreds of thousands of women are fighting these same feelings as they strive to live the lives they want.
These Five Ultimate Retreats Are To Be Checked Out And Booked As Soon As Possible.
Before the pandemic, stress was already present and taking a vacation now and then was crucial.
The past year was very exhausting. We suddenly found ourselves stuck at home with a pandemic taking over. We dealt with uncertainty, routine and felt isolated from everything and everyone.
How hard did it get on us while we were on a lockdown at home and not allowed to go anywhere? Now that things are going back to normal with the vaccine, it's time to take a break from all that stress, disconnect, and breath. Going on a wellness vacation is needed as it boosts productivity, helps in feeling fresh, and gives our mental and physical health a break.
When it comes to relaxing and taking care of your health, physical and mental, wellness retreats are a perfect choice. Here are five wellness retreats, check them out and book your stay as soon as possible!
LipHe Wellness Retreat – Lebanon
Nestled in Kfarhata, Mount Lebanon, Liphe Wellness Retreat is a perfect place to relax, disconnect and eat healthy. It aims to create a homey experience away from home.
LipHe is built on beautiful land with a breathtaking view of the village, surrounded by pine and olive trees. LipHe offers you the tranquility you need, away from the daily stress and routine. What makes this place different and unique is the customized services they offer. Not every wellness retreat offers that much care to its visitors.
Source: @liphe_wellness Some of the services offered include: infrared sauna (which helps in relaxation, weight loss, detoxification, pain relief, and skin purification), a bio pool, massage session, a daily activity (between yoga, aqua gym, or a walk nature), daily talks, documentaries, and cooking sessions, and a Nutritional Microscopy session to understand the state of your blood.
Every meal and snack offered is healthy and based on whole food plants. Several packages are available, the 1-night 2-days package, the 3-nights 4-days package, and the 6-nights 7-days package. Price ranges between $250 and $2,100 according to peak/offseason and single/double occupancy.
With its perfect location, breathtaking views, and special services offered, LipHe wellness retreat is the right destination for you to relax and boost your energy again.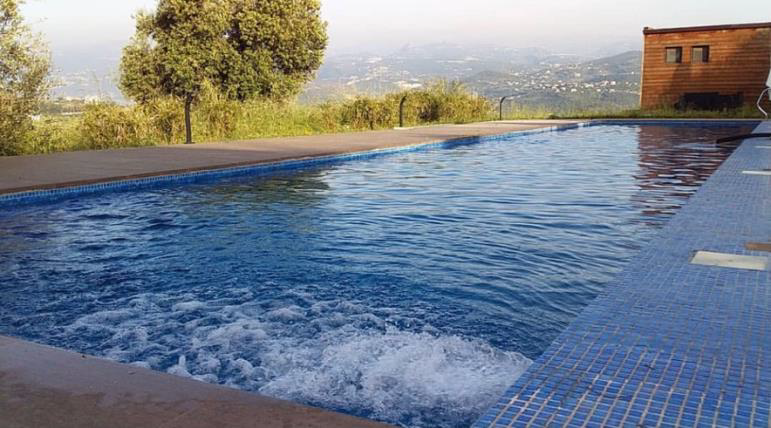 SHA Wellness clinic - Spain
SHA Wellness clinic is a retreat is by the Mediterranean Sea. It is currently open in Spain and about to expand to Mexico and UAE in 2022 and 2023.
Being surrounded by the sea makes SHA's experience exceptional, especially for every beach lover.
SHA offers several health programs according to your goal from Rebalance (4-7-14 days), Healthy Ageing (7-14 days), Post COVID (7 days), Optimal weight (7-14-21 days), Detox (7-14-21 days), and Intensive – optimal weight and detox (7-14 days).
Each of these programs has a particular focus but has one general goal, working on your overall health and wellbeing.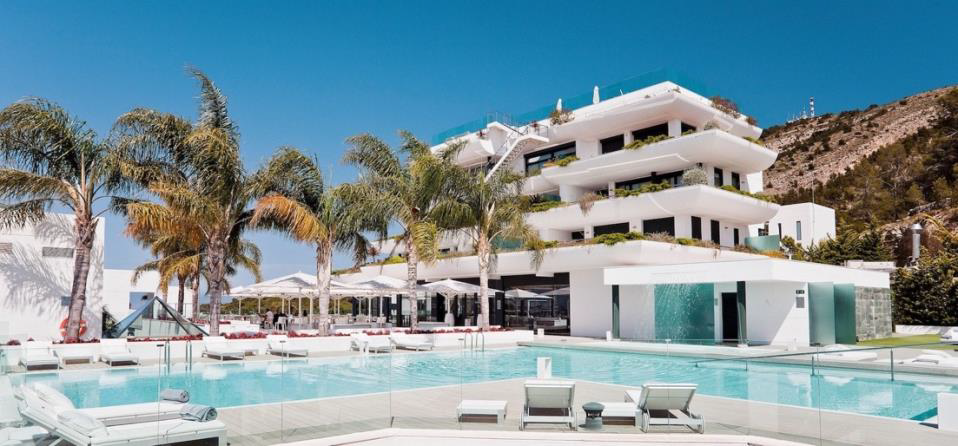 In addition to these programs, they offer the SHA method.
It consists of natural therapies for a healthier body, a healthy and balanced nutrition plan customized to each visitor. They have an SHA academy with healthy cooking classes, yoga, Pilates, tai chi, stress management, meditation, and many other activities to learn how to enhance your physical and mental health and have proper habits. Part of the SHA method is the anti-aging therapies to reverse premature aging healthily and naturally.
The prices range from €1,700 to €7,500 depending on the program chosen and the number of days. Make sure to check out the website or contacting them for more information regarding the prices.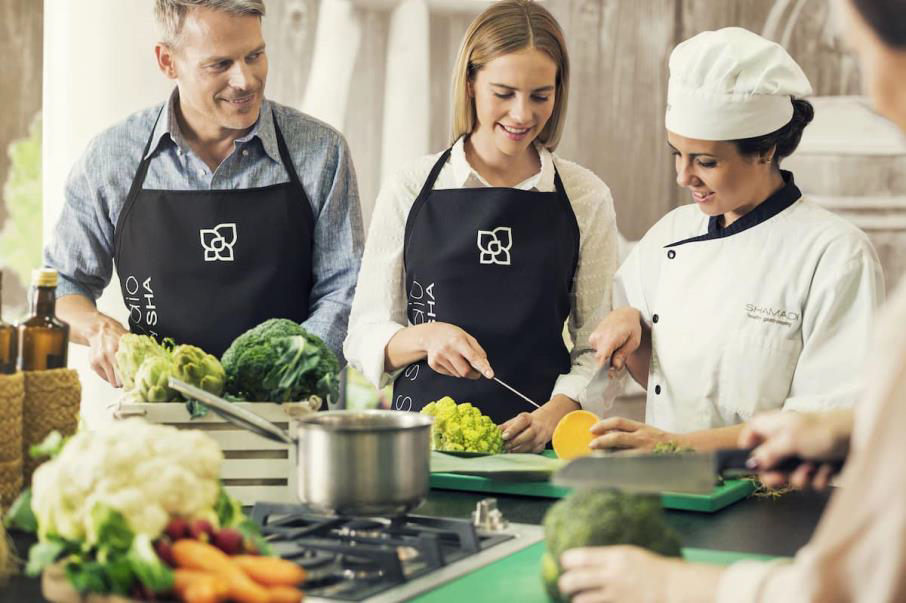 During your stay and the program chosen, you'll have the chance to enhance your overall health, physically and mentally, learn how to take care of yourself, unwind and relax in a serene and quiet place.
Gwinganna Lifestyle Retreat – Australia
Located in the region of Tallebudgera Valley in Australia, Gwinganna is a wellness retreat that provides you everything you need to relax, assists you in having and committing to a healthy lifestyle, and letting go of unhealthy habits. The retreat is surrounded by vast valleys and the blue, a quiet atmosphere.
The serenity and silence, as well as the beautiful views, help every visitor to relax, enjoy their stay.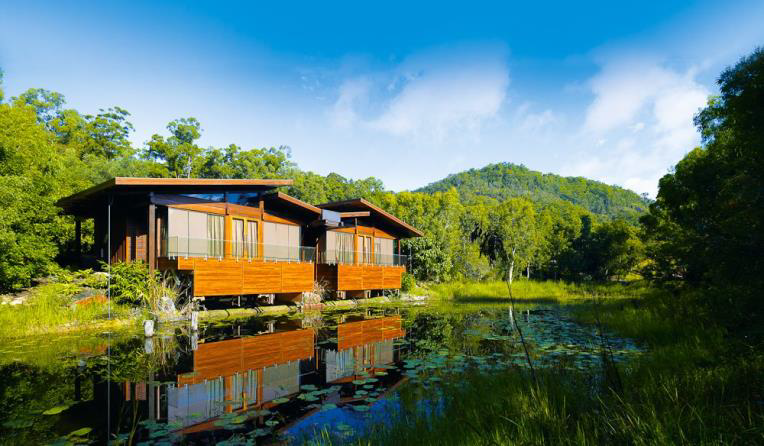 Gwinganna lifestyle retreat offers several packages according to your interest and goals. Each package is for a certain number of days ranging from 2 to 7 days. These packages include Gwinganna detox retreat (7 nights), Optimum Wellbeing (5 nights), Gwinganna wellness weekend retreat (2 nights), Women's discovery (4 nights), Live. Life.
Well (4 nights), 'Triple S' – Sleep, Stress, Sugar (4 nights), Gwinganna spring detox (7 nights), Gwinganna New Year detox (7 nights), The yoga retreat (3 nights), Condition your calm (3 nights), Gwinganna Winter detox (7 nights), Winter wellness (3 nights), Organic living (3 nights), and Timeout weekend (3 nights). Each of these packages includes organic cuisine, spa, and exceptional therapies.
Each one has a particular focus and goal, but they all work on enhancing your lifestyle, boosting your energy, and reducing stress.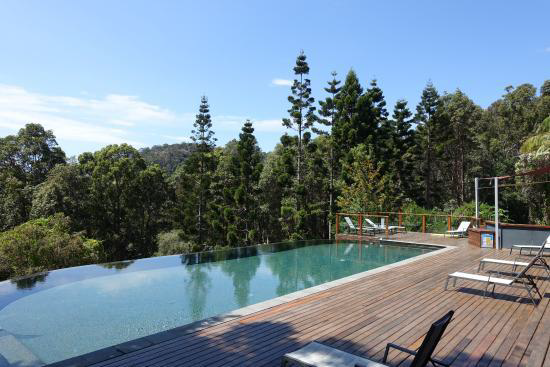 If you couldn't travel and stay at Gwinganna, you can always join the online program for six months. Wherever you are in the world, you will be able to have access to activity videos, meditation and yoga sessions, seminars, and interviews about stress, detox, better sleep, and healthy nutrition. Helpful information sheets are sent to keep and get back to it whenever you need them. Gwinganna lifestyle retreat promises you a relaxing experience in a serene atmosphere away from the daily stress and unhealthy habits.
Kamalaya Wellness Resort – Thailand
A wellness sanctuary and holistic spa retreat, Kamalaya helps you reconnect with your inner self.
You will learn how to reduce and ease your anxiety and work on rejuvenation while enjoying the beautiful view of natural surroundings. It's all about reconnecting, breathing, healing, and slowing down. Their healing approach combines ancient western medical research and eastern healing traditions. They offer several packages that suit your goal and needs.
If you're confused before starting your journey, a free consultation will help you identify what you and your body need; this free consultation is online for 15 minutes.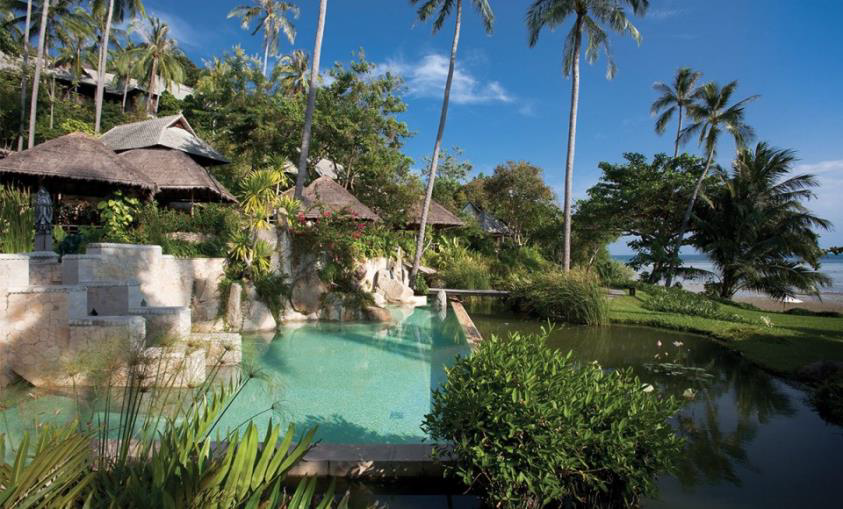 Kamalaya Wellness Retreat Some of the packages available are: basic/comprehensive detox, structural revival, personal yoga synergy, awaken your essence, yin yang immersion, finding emotional balance and freedom, immunity and resilience, sleep enhancement, optimal fitness, ideal weight, and more. Packages are between 3 to 14 nights, depending on each program. There are a few packages that are up to 21 days or even more.
Kamalaya offers luxurious and comfortable rooms with overlooking views of the Gulf of Thailand and the natural beauty of the jungle. Special offers and promotions are available for those who are interested.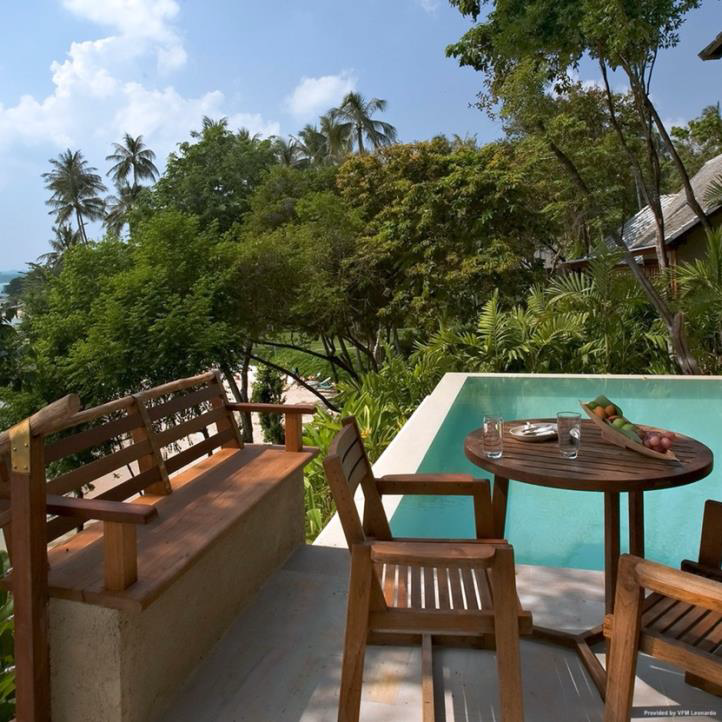 Kamalaya in Thailand is a great retreat to focus on growth and transformation in a holistic and relaxing way.
Shamballah Yoga Retreat, Portugal
Shamballah Yoga Retreat is a bit different than the previous ones mentioned as it focuses mainly on yoga. It is in Sintra, Portugal near Sintra's national park and by the beautiful beach.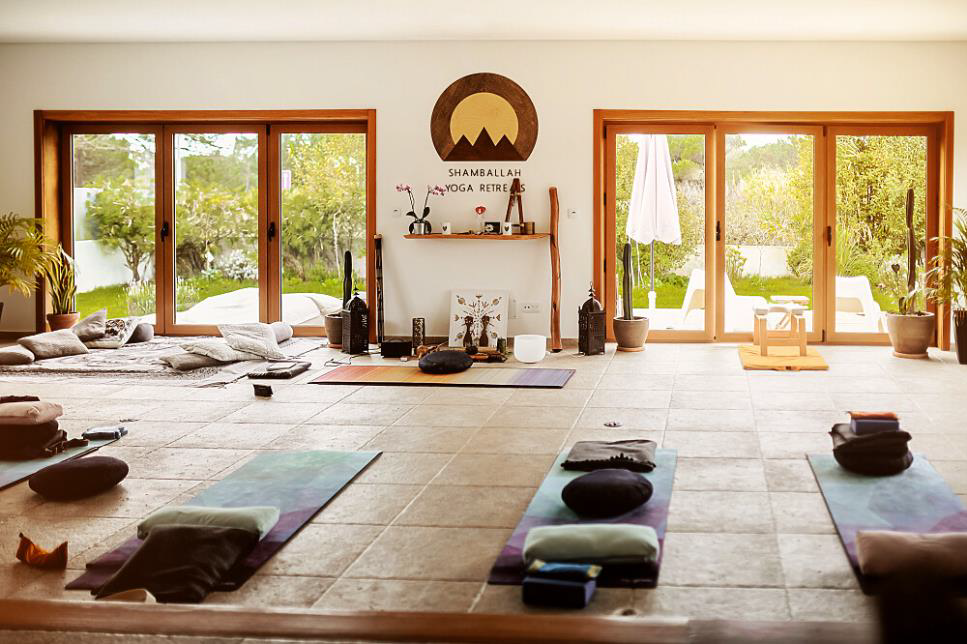 By focusing on yoga, they offer four programs: yoga and meditation retreat by the sea (5 nights), surf yoga and meditation retreat (5 nights), yoga meditation and coaching (5 nights), and last, yoga and meditation 3-day program.
Every program includes organic meals, ten yoga classes, meditation, a guided walk along the coastline, and others. Regarding the activities available other than yoga are sound journeys, healing with horses, forest therapy to reconnect with nature, meditation, surfing, and massage treatments. Every activity helps with reducing stress, having a calm mind, and reconnecting with ourselves.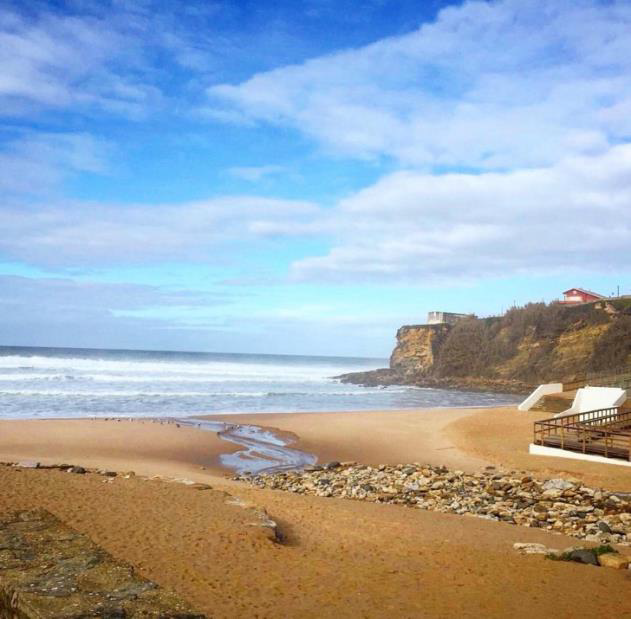 Other than the programs they offer on-site, they offer online programs. The private personalized online sessions (30 min session for €45 and 60-min session for €80) includes yoga, Pilates, meditation, breathing exercises, healthy diet, and coaching.
The Shamballah golden flow includes a yoga and meditation plan every month (€125 per month for 12 months) and the Shamballah community – daily live sessions (€40 per month).
If you're into yoga and meditation, and surfing, Shamballah Yoga Retreat is perfect for you.
MORE TRAVEL  AND DESTINATIONS TIPS AND STORIES
READ MORE TRAVEL POSTS ON YEET MAGAZINE