Asia's most lavish holiday villas for a luxury 'isocation' experience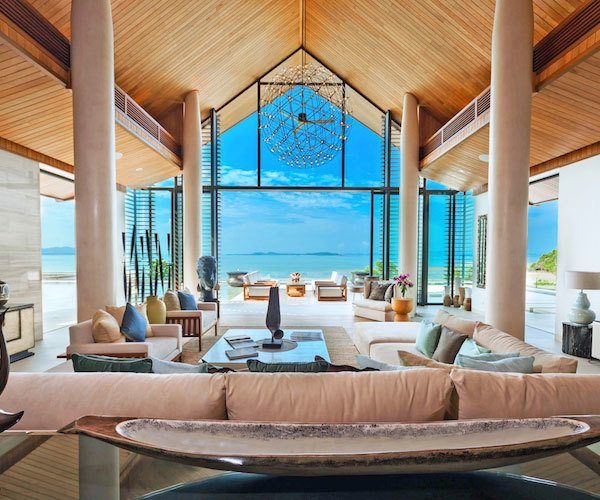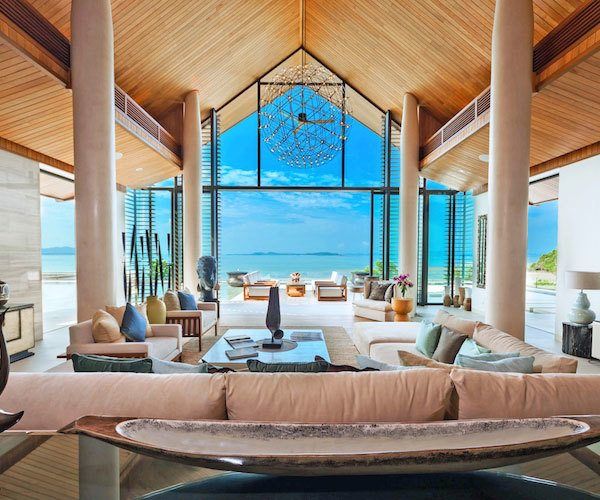 Accommodation, Asia, Indonesia, Regions, Thailand, Vacation Rentals
Yes. You read it correctly – isocation. No typographical errors here. We know how the pandemic and the quarantine have sparked a phenomenal new wave of creativeness among people – learning new skills, discovering new hobbies, and – to the travel community – inventing new words.
Isocation: an amalgamation of the words 'isolation' and 'vacation'. The terminology refers to the anticipated travel trend following the cessation of quarantines and border closures wherein people will prefer to seclude themselves in luxury accommodations with exclusive in-house facilities and services. This is based on the certainty that people are eager to refill their need for leisurely travel, but planning for a future vacation is not without special attention to safety and health.
However, though the word has a touch of novelty to it, such holiday experiences have long been enjoyed by elite travelers even before the pandemic. This is courtesy of luxury rental villas found in many of the world's most popular destinations. In Asia's tropics, these holiday homes come with dedicated chefs and numerous facilities, from the classic infinity pool to private golf greens and custom-built cinemas. Here is a hand-picked list for you:
Villa Amarapura, Phuket
Boasting some of the most impressive features found in any holiday home, Villa Amarapura is regarded as one of the most coveted luxury villas in all Thailand. Facilities include an infinity pool with two jacuzzis, a fully equipped gym, a basketball court, a cinema, a games room with pool table and a golf-simulator, and an actual golf green. The seven-bedroom mansion  is located in one of Phuket's most exclusive private estates enjoying direct beach frontage and a view of the famous Phang Nga Bay.
Villa Sawarin, Phuket
Villa Sawarin ensures comfort for large travel parties or families with a layout of 9 modern bedrooms. This beachfront villa in Cape Yamu avails a bungalow beach house, a gym, a spa, and a golf green by the sea. An expansive terrace on the upper floor holds the villa's infinity pool with a view of the bay as well a romantic lounge area surrounded by a reflection pond.
Villa Analaya, Phuket
Private beach access on the Phuket west coast is not easy to come by, and Villa Analaya is among the few that affords such privileges. It is located in the sought-after millionaire's mile in Thailand's Kamala area and offers a mix of luxurious stays and beautiful island living. The villa feature six bedrooms for visitors to lay their head in comfort while amenities include a infinity pool, a well-equipped gym, a trampoline, kayaks and paddle boards to explore the beautiful coast.
Villa Ocean's 11, Phuket
Villa Ocean's 11 sits on lush a coastal hillside in a privately owned peninsula. In addition to beach access and views of Phang Nga bay, guests can also look forward to the outdoor pool, a sala with BBQ provisions, and six bedrooms that can sleep up to 12 people. Further amenities entail a bar, a home cinema, a spa, and a gym with glass walls that look out into the sea.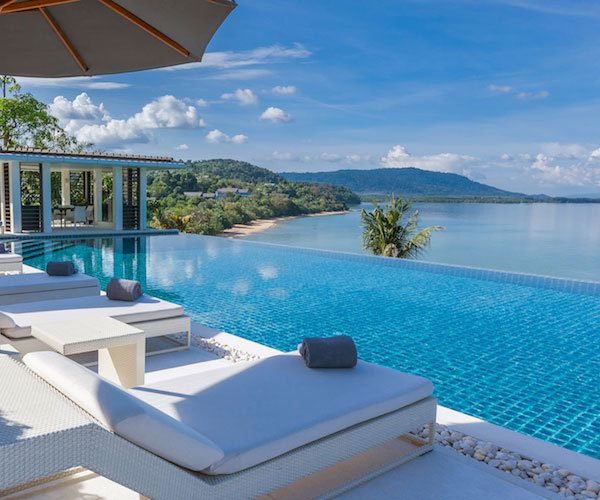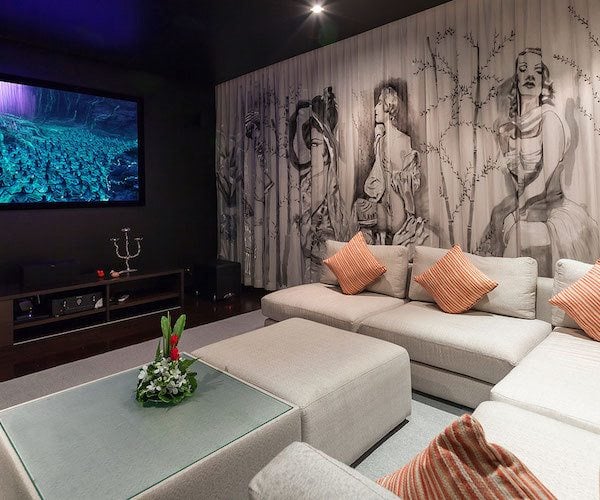 Villa Akatsuki, Koh Samui
Far from the crowds along one Koh Samui's most beautiful beaches, Villa Akatsuki rises as a Japanese influenced, 5-bedroom holiday home. Its three-level infinity pool featuring a children's section and the grand atrium both stand out in the architecture that also pays homage to Thai traditions. Your sports needs are taken care of by kayaks, a ping pong table, beach volleyball, and a private basketball court. Wellness features are also provided with its own gym and a Japanese style spa and jacuzzi.
Villa Anavaya, Koh Samui
Sitting on the highest elevation in the area, Villa Anavaya affords breath taking views of Koh Samui's northeastern coast. The spectacle is best enjoyed in the rooftop and its L-shaped infinity pool with in-pool jacuzzi. Indoors, the villa offers a custom-built cinema and a gym. The master bedroom features an enormous ensuite while an additional five guest bedrooms, come all-inclusive of king size beds, provide accommodation for up to fourteen.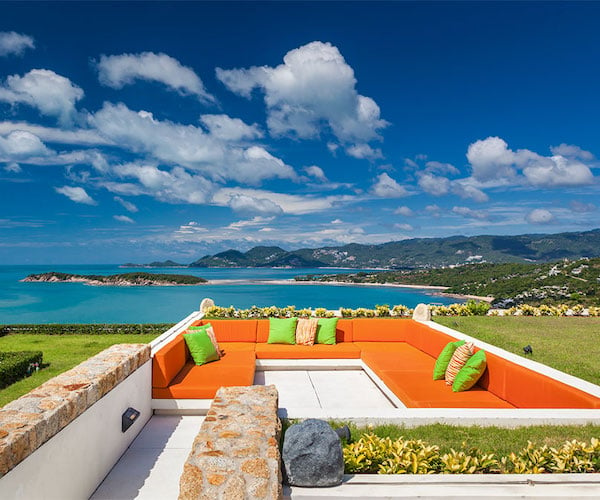 Villa Sangkachai, Koh Samui
Also in Koh Samui, Villa Sangkachai presents an intimate yet exciting four-bedroom holiday retreat. On its main level is a charming blend of indoor and outdoor serenity with an L-shaped infinity pool looking out into the Thailand Gulf and a courtyard garden adorned with intricate stone carvings. But moving inside, the villa conceals a stylish entertainment room with a gentleman's lounge, a pool table and a fancy home theatre.
Villa Arnalaya, Bali
Canggu coast is as beautiful as it is expansive, and in one of its quietest sections lies Villa Arnalaya. Aside from its paradise location, the villa is beloved for its modern design and a garden landscape inspired by the rice terraces of Bali. Facilities are also abundant including a gym, a spa, a private tennis court, and an oceanfront infinity pool.  A spa therapist and a private chef among other service professionals, facilitate the comfortable stay of guests.
Villa Kaba Kaba, Bali
Kaba Kaba is among the most expansive holiday villas in Bali, with eight bedrooms and a maximum guest limit of 18. Located in Bali's Tabanan Regency, it enjoys the laid back farmland areas of the island, surrounded by plantations and rice terraces. The games room offers provision for mahjong, air hockey, and foosball as outdoor alternatives come in the form of the swimming pool and tennis court. There's also a spa room, library, and a cinema room.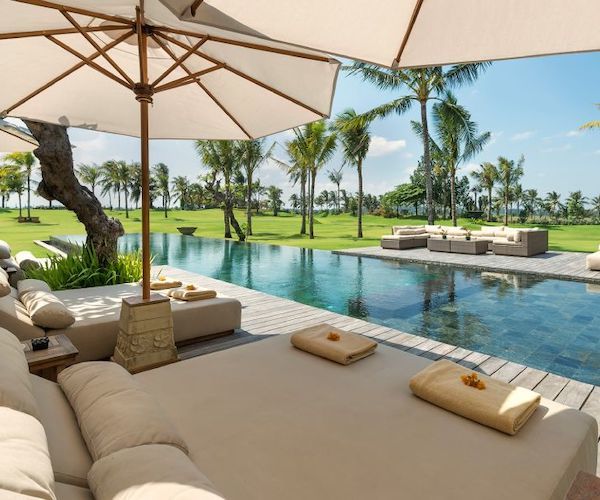 Villa Noku, Bali
This 6-bedroom beach house offers a refreshing 'isocation' in an enchanting portion of Bali: the Seminyak district. Its location outside the city and with direct access to the surf is adored by vacationers. Villa Noku is replete with opulent décor, furnishing, massive glass walls, and a modern 27-meter swimming pool, inclusive of a kid-friendly shallow end. More amenities include a rooftop terrace, a 1.2-meter-deep plunge pool, a spa room, media room, and a huge lawn containing football nets.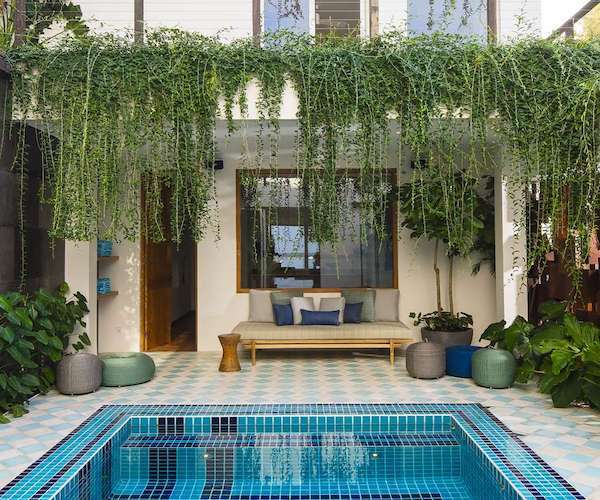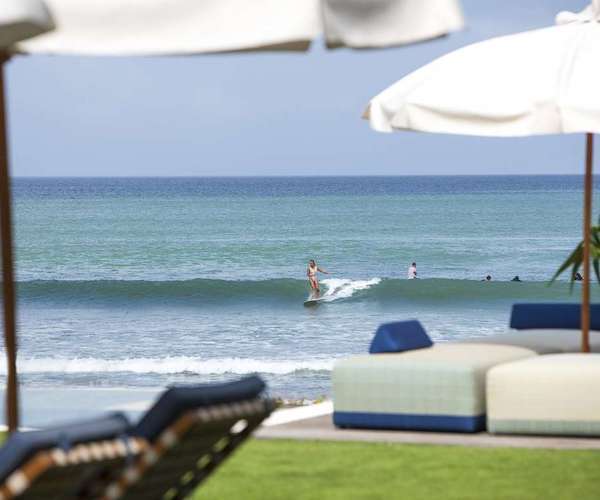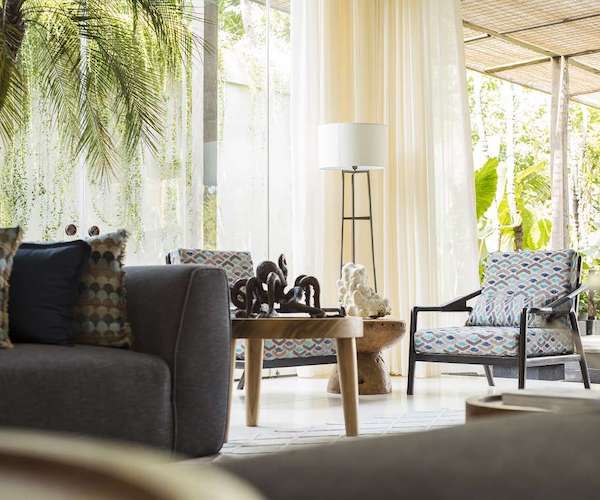 Silvan Kitma is General Manager of The Private World. The Private World is a villa rentals company offering some the most top-rated luxury vacation home rentals in the world's top tourist destinations.
If you would like to be a guest blogger on YEET MAGAZINE in order to raise your profile, please contact us via IG @yeetmagazine

Related posts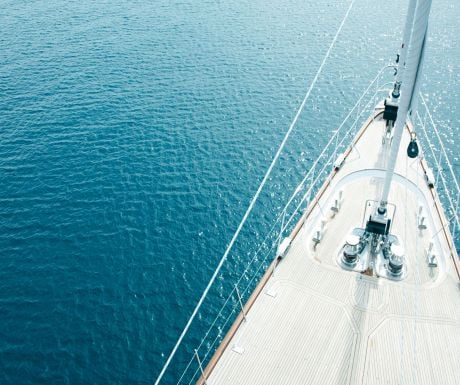 5 key questions for a sublime luxury yacht holiday experience
A luxury yacht holidaTRAVEL
READ MORE  TRAVEL POSTS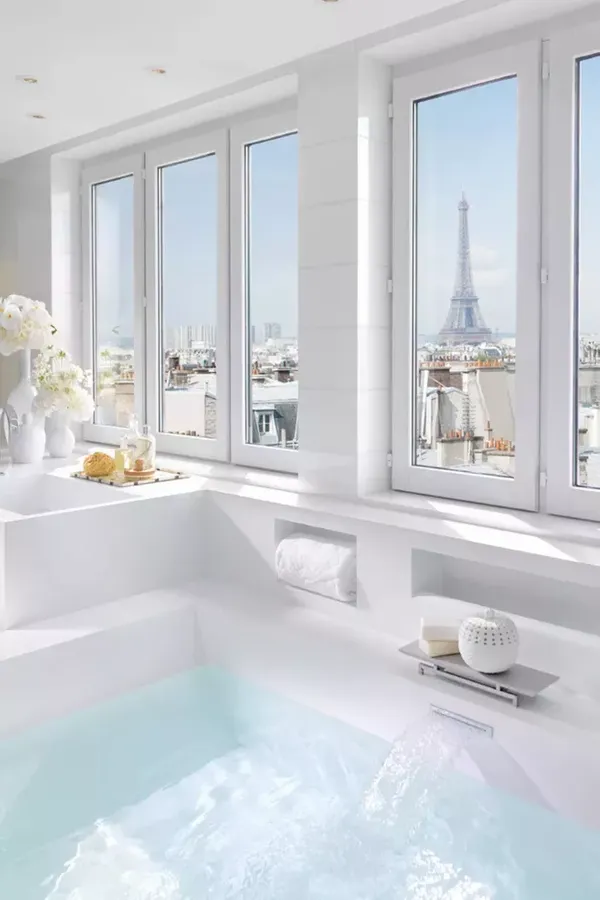 Under The Magnifying Glass of Yeet Magazine: The Mandarin Oriental In Paris
In the very chic rue Saint-Honoré, near Place Vendôme, upscale boutiques and fashion houses, suddenly, a place appears. Like a luxurious palace which crushes neither the soul nor the delicacy. Welcome to the Mandarin Oriental.

YEET MAGAZINE30 APR 2021 • 108 MIN READ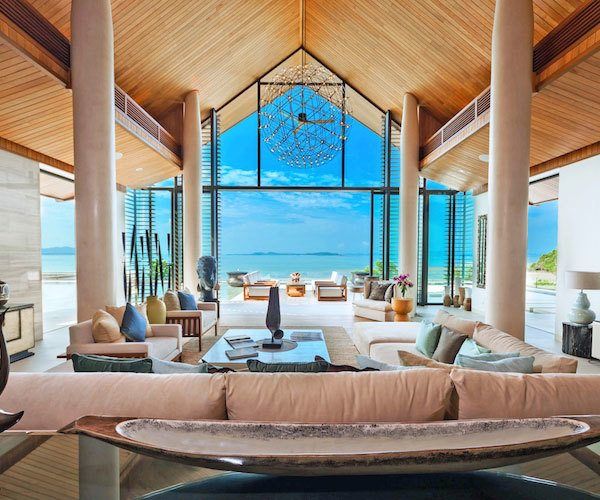 Asia's most lavish holiday villas for a luxury 'isocation' experience
Accommodation, Asia, Indonesia, Regions, Thailand, Vacation Rentals Yes. You read it correctly – isocation. No typographical errors here. We know how the pandemic and the quarantine have sparked a phenomenal new

YEET MAGAZINE29 APR 2021 • 13 MIN READ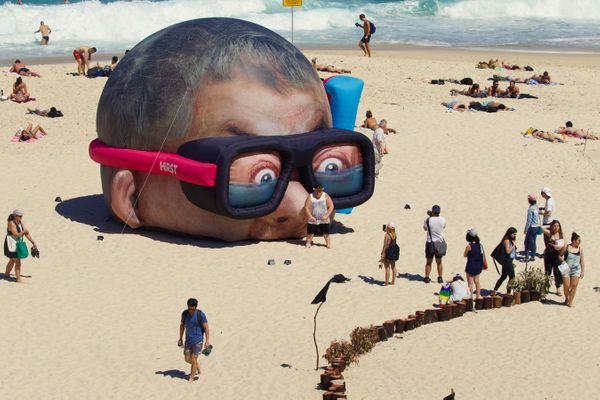 Why Australia Has The Best Beaches, Not Mexico
By Nicole Bass | What Mexico lacks (aside from a tiny strip off northern Baja) is temperate/sub-Antarctic beaches.And while Mexico's marine life makes Mediterranean islands (definitely overrated) look sterile...

YEET MAGAZINE19 APR 2021 • 8 MIN READ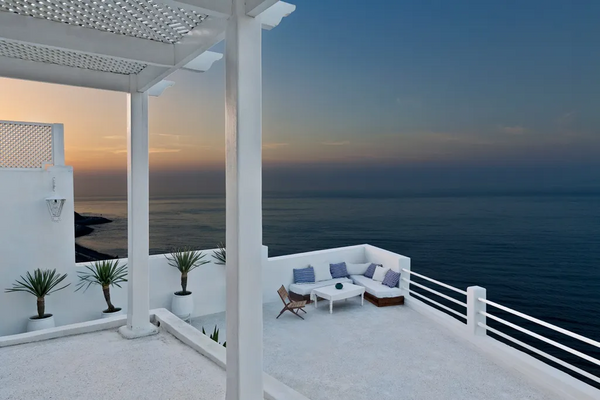 9 Airbnbs You Will Want to Rent Just for the View
Whether on the beach in Malibu, the shores of Lake Como or hidden in the Greek islands, we 've spotted nine houses of character on Airbnb, and the keys could be yours to rent this summer.

YEET MAGAZINE14 APR 2021 • 4 MIN READ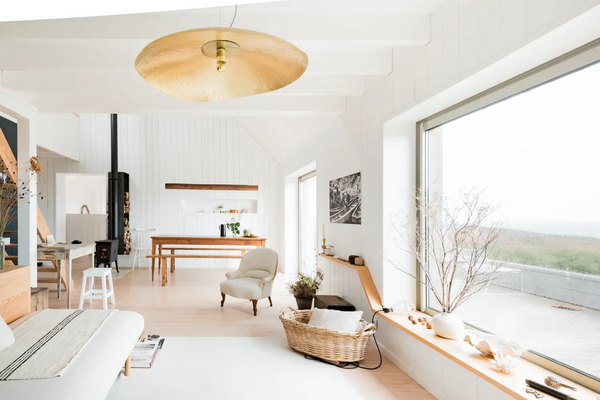 © Airbnb The Best Houses With Sea View You Could Rent This Summer Are On Airbnb.
By Natasha Vila | To forget lockdowns, quarantines, and travel restrictions, during COVID And beyond, one could imagine getting an overview of the beautiful houses plunging onto the most beautiful Normandy and Breton beaches for rent on Airbnb.

YEET MAGAZINE14 APR 2021 • 3 MIN READ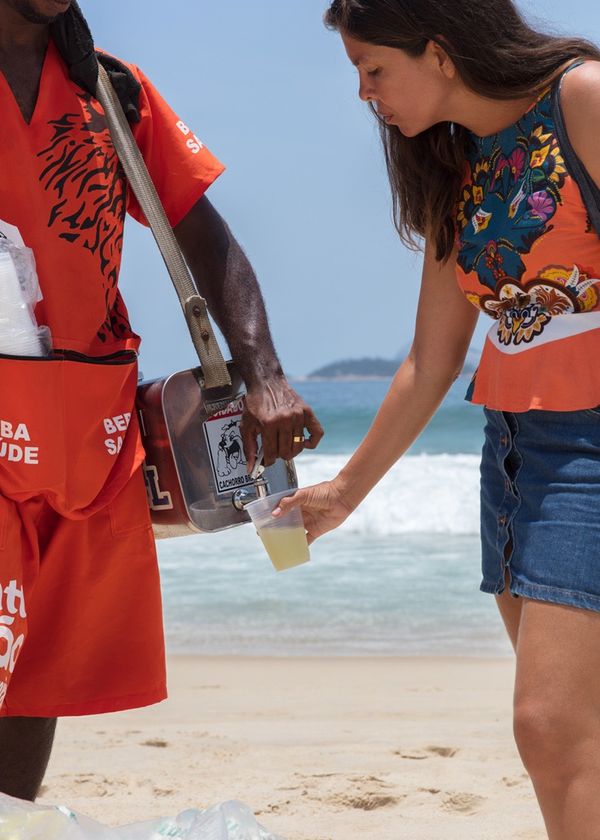 Rio de Janeiro 10 Reasons To Make Brazil Your Summer Destination.
By Alexandra Di Greco | The beach, something of an agora brasiliera, is an integral part of life in Rio, more so than in any other city in the world, producing the delightful sensation of being on an endless vacation.

YEET MAGAZINE9 APR 2021 • 6 MIN READ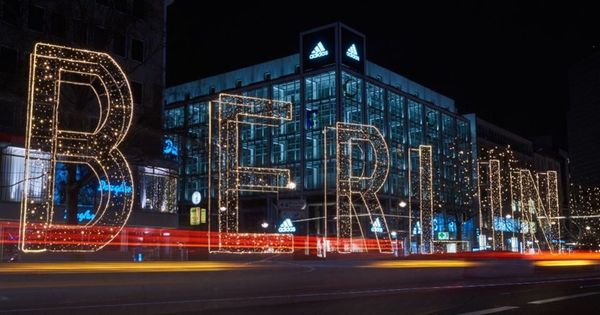 Berlin: The Edgy City, From Its Fashion To Its Architecture And Charged Political History.
By Joan Ulrich | With a population of almost 4 million people, Berlin is the second most populous city proper in the European Union and the seventh most populous urban area in the European Union.

YEET MAGAZINE9 APR 2021 • 3 MIN READ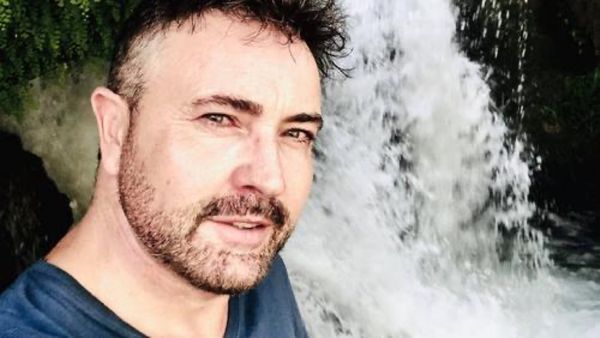 Turkey: French Tourist Jailed For Attempting To Bring Home A Holiday Souvenir.
Turkey: When Bringing A Holiday Souvenir Can Lead To Jail The ruins of Side in Turkey Joël Soler, a French documentary filmmaker has paid the price for the very strict

YEET MAGAZINE14 MAR 2021 • 2 MIN READ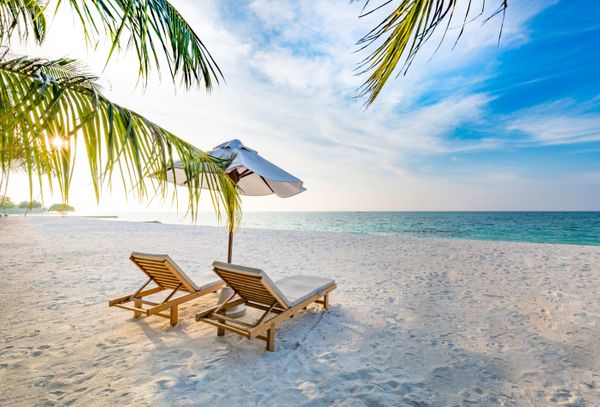 How to get a Black Friday travel deal during the pandemic.
Major travel sites are offering deals up to 75% off on Black Friday.Millions of Americans expected to travel for Thanksgiving despite CDC warningsAmericans plan to travel on holiday after

YEET MAGAZINE28 NOV 2020 • 3 MIN READ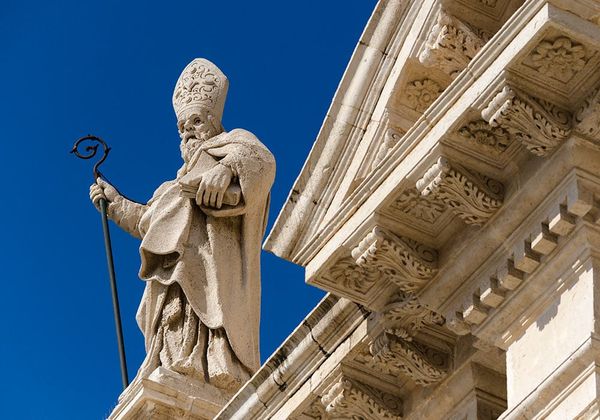 Syracuse - Sicily - Italy - A World Heritage Site.
Siracusa is a historic city in southern Italy, the capital of the province of Syracuse. The city is famous for its rich Greek history, culture, amphitheatres, architecture, and as the

YEET MAGAZINE17 AUG 2019 • 2 MIN READ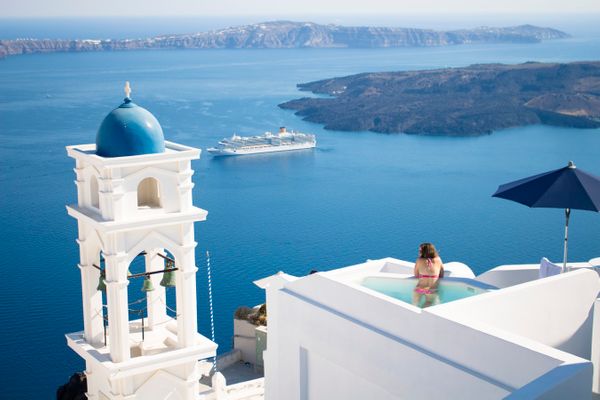 Santorini Thira, Greece.
Santorini is romantic sunsets, amazing landscapes, unique architecture and delicious food. Walk around the island to discover its secrets, from the typical white houses, great monuments, fantastic art and archeological

YEET MAGAZINE24 JUL 2019 • 5 MIN READ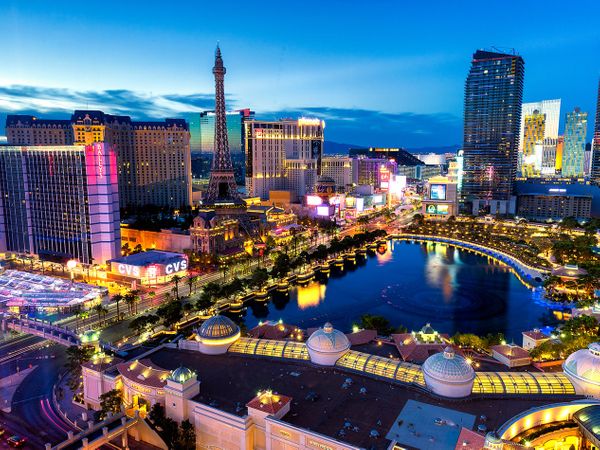 Welcome to Las Vegas!
Las Vegas is a shimmering seductress promising excitement, revelry, and fortune. A town literally built to entertain, the 'Sin City' of today is so much more than the gamblers den

YEET MAGAZINE24 JUL 2019 • 5 MIN READ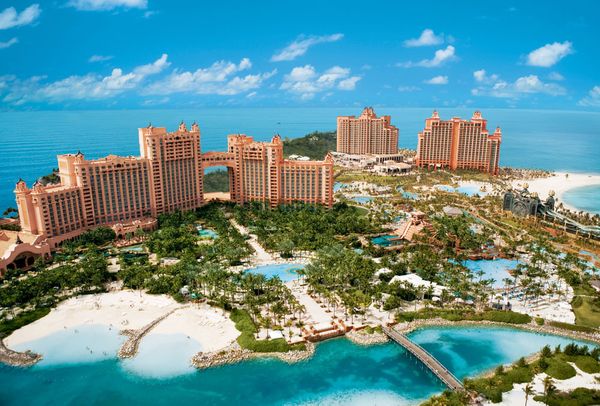 U.S. Issues Travel Advisories for Two Popular Spring Break Destinations.
Dramatic cold spells, extreme winds, and natural disasters have punctuated the winter season, leaving many Americans seeking sunny beach destinations for spring break. The Caribbean is often a top choice

YEET MAGAZINE7 MAR 2019 • 1 MIN READ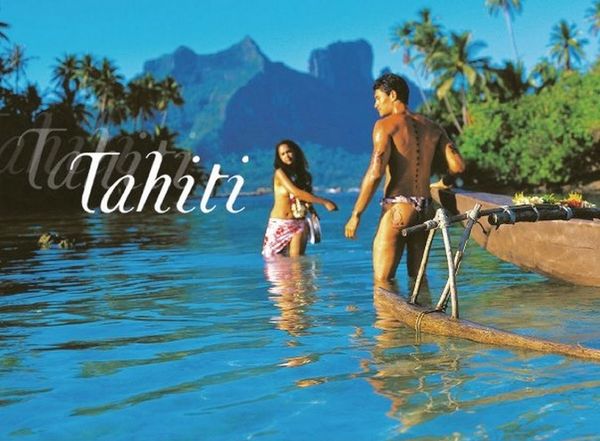 Bora Bora: Jewel of the South Seas.
Undoubtedly the most celebrated island in the South Pacific, Bora Bora is French Polynesia's leading lady. Her beauty is unrivaled and her fame, unwavering. Bora Bora is one of the

YEET MAGAZINE19 JUL 2018 • 4 MIN READ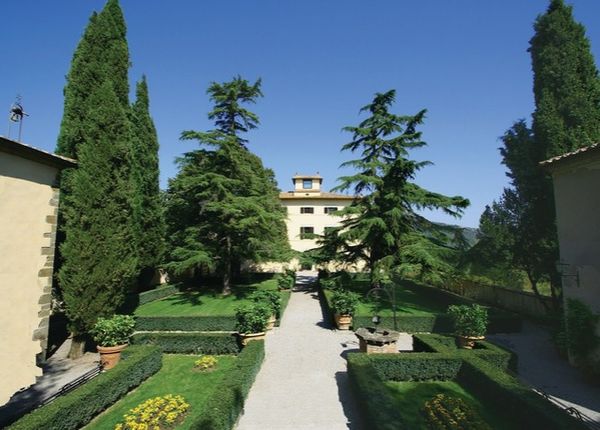 Enchanting country mansion in central Italy.
A peaceful stay in one of Italy's most traditional regions, with a spa discount and two glasses of prosecco. Umbria is a destination renowned for its sweeping vineyards, ancient hilltop

YEET MAGAZINE12 JUN 2018 • 1 MIN READ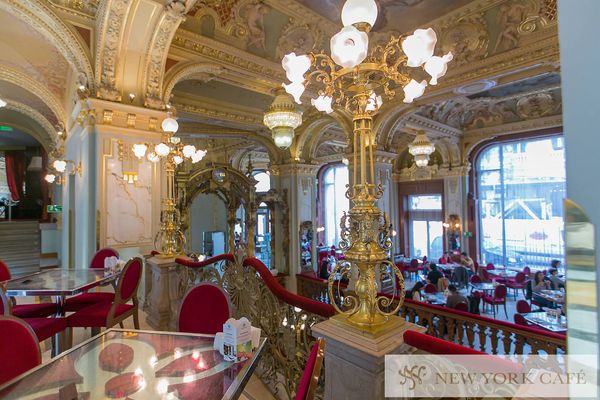 Is Budapest's New York Café - The Most Beautiful Café In The World?
The New York Café has lived through many eras, political systems and historical turning points. Still, it has always been reborn, sparkling and occupied by those who longed for its

YEET MAGAZINE4 APR 2018 • 2 MIN READ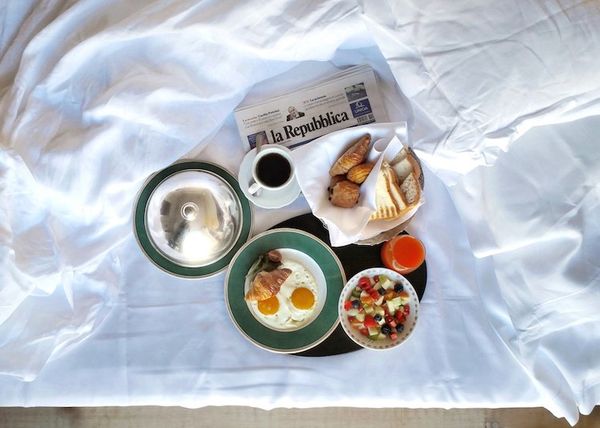 Florence at Seventh Heaven.
Florence, the birthplace of the Italian Renaissance, is a beautiful city full of churches, picturesque squares, local markets and bustling trattorias. Clerkenwell Boy CLERKENWELL BOY Clerkenwellboyec1 is an anonymous Instagrammer

YEET MAGAZINE3 APR 2018 • 3 MIN READ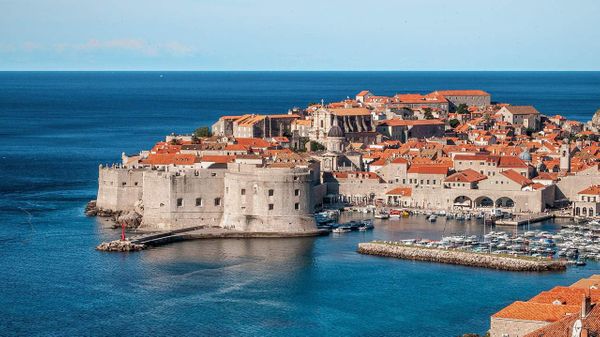 2 minute travel guide to Dubrovnik, Croatia
2 minute travel guide to Dubrovnik, Croatia Dubrovnik, on the Adriatic coast in Croatia, is famous for its historic Old Town and as a backdrop for the filming of Game

YEET MAGAZINE17 MAR 2018 • 1 MIN READ
How to plan the perfect wedding abroad.
BY SOFIA LEVIN It might not seem like it at first, but planning a destination wedding needn't take any more effort than organising one at home. Having recently returned

YEET MAGAZINE26 FEB 2018 • 5 MIN READ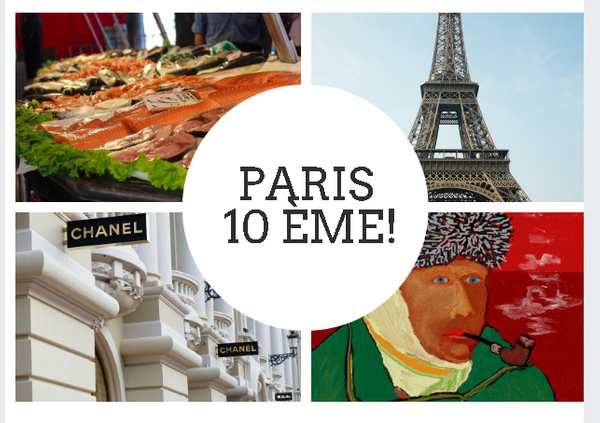 Paris 10 ème arrondissement.
Paris 10th arrondissement, 4 lively neighborhoods, 2 main train stations and the charming Saint Martin canal The 10th arrondissement is located on the right bank of the Seine and in

YEET MAGAZINE21 NOV 2017 • 3 MIN READ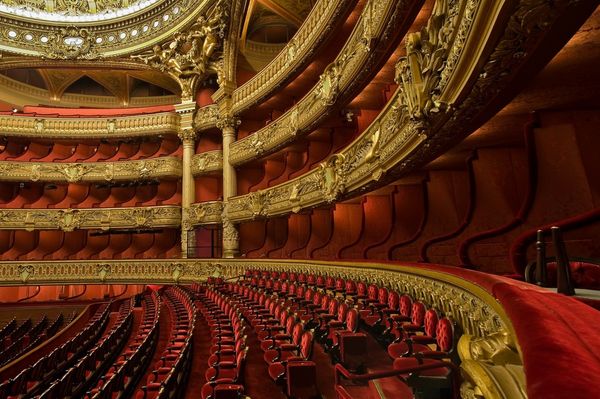 Enjoy the Stunning Paris Opera House and all of it's Small Secrets
There is no other building that shows the luxury and grandeur of Paris quite like the Paris Opera House. Everything about the Paris Opera House personifies the greatness of Paris

YEET MAGAZINE21 NOV 2017 • 2 MIN READ
y can be described in one word…..blissful!…
5 magical Mykonos villas fit for a king
On Greece's most famous whitewashed cosmopolitan island, there are a…
There's nothing quite as magical as the holiday season. The…
Comments (7)
Ed says:November 1, 2020 at 7:50 am
There's that old saying which says a picture is worth a thousand words so all these fantastic photos give a brilliant idea of what a paradise this place is.Reply to this commentLeave a new comment
Debra Jones says:November 1, 2020 at 11:51 am
Before this pandemic, I would have felt boring or anti social wanting to go somewhere for solitude and isolation, now it's what a lot of people are looking forward to. I find the idea increasingly appealing. As you say, there's a lot of health and safety precautions and things to do when you're going anywhere at the moment, and it gets exhausting. Being able to stay somewhere and have everything you need right there is very convenient and you'd be more easily able to enjoy yourself.
The landscapes here look stunning. I certainly wouldn't mind a week or a few months in one of these places, preferably seeing as few people as possible and leaving the accommodation as rarely as possible except to enjoy the surrounding greenery or water. These photos are exactly what I think of in my mind when talking about real 'luxury'. Beautiful. I'm very jealous! :)Reply to this comment
Leave a new comment
Judy says: November 1, 2020 at 12:21 pm
As we stumble into the darkness of another lockdown in the U.K. this post is a gleam of hope. I keep telling myself that one day we will be able to travel again and enjoy staying at villas like these.
And I think you are right about inventing the new word of isocation. Even when the coronavirus is forgotten I think people will still want isolation and peace. It's going to be the new luxury for the future.
Reply to this comment
Leave a new comment
Antoine Martinez says:November 16, 2020 at 5:41 am
Is this a new term we will be using in these pandemic times? Isocation? Feels like a staycation all over again. But then again, it's a great way of describing how we want our travels to be for the time being — fewer crowds, less noise, and chaos. Self-contained, all inclusive villas are probably the way to go with isocations.
You won't have any communal areas to worry about. Thailand definitely has them beat on these luxury villas and Koh Samui is a beautiful place to take a break and splurge a little. The beaches are amazing and so are the views. I wouldn't mind spending the day by that infinity pool at Villa Sangkachai.
A. Woodcock says: November 30, 2020 at 4:04 am
It's not surprising that this list consisted of villas and resorts in Thailand and Indonesia. They've been doing the private luxury accommodations way before the pandemic and way before we even thought vacation in isolation was cool. I would probably nominate Amanpulo in the Philippines as an apt addition to this list. It's on an island and the villas are really far away from each other and you're even supplied an electric buggy (golf cart) to go around. Getting there takes an extra step of a private charter though, but it's totally worth it. Ahhhh, I wish I can go back there.
Alistair Syme says:February 11, 2021 at 12:20 pm
How much does it cost to stay at Villa Amarapura? It looks amazing, but I'm just wondering how affordable it is.
Silvan Kitma says:February 11, 2021 at 1:28 pm
Hi Alistair. Amarapura is certainly exceptional and some regard it as the most popular villa in Phuket. Currently, the price starts at around 2,500 USD per night before taxes and service fees, but the rates vary depending on the dates of your stay and your group configuration. It will be best to ask for a quotation from their website here: https://www.amarapuraphuket.com/. Hope this is helpful.
Leave a comment
Name (required)

Your actual name, not your online persona, website name, company name or keywords, otherwise your comment won't be published
Email (required) (will not be published)

Website

Comment (required)

Please do not advertise and make sure your comment adds value, otherwise we regret that it won't be published. Comments such as "Nice post. Thanks for sharing." do NOT add value to the discussion! Homepage links (not deep links) are allowed in the 'Website' field only - if you would like to advertise, please contact us for details and we will be happy to help.

If you want a picture to show with your comment, go get a
Gravatar.
Notify me of followup comments via e-mail. You can also subscribe without commenting.
Our readers also enjoyed these posts…
10 of the most beautiful places in Africa Africa naturally evokes visions of the wide open savannah...
22 royal mummies transfer from Egyptian Museum to NMEC  Egypt's Ministry of Tourism and Antiquities has reported that...
Top 10 animals to spot in Costa RicaCosta Rica is bursting with nature and beauty –...« Previous PostNext Post »
Tanzania welcomes you with open arms, or adorable
With the prestigious Relais & Chateaux stamp of ap
If you have some spare time in July or September,
Holding a mix of decayed temples, chapels, pylons
Mid Wales is a place to visit to escape the hustle
Home to the world's most enduring ode to marriag
Social distancing in the giraffe world! The giraffe
In this modern age, perhaps the greatest indulgencLike the Amazon, #Brazil's remarkable #PantanalFollow A Luxury Travel Blog on Instagram
Subscribe
Archives
Tags
Popular
Sign up to our mailing list
Follow YEET on Twitter
Follow YEET on Facebook
Follow YEET on LinkedIn
Follow YEET on Pinterest
Follow YEET on Flipboard
Follow YEET on Bloglovin'
Follow YEET  on Tripadvisor
Follow YEET on Facebook
Follow YEET on Instagram
Follow YEET on LinkedIn
Follow YEET on YouTube
Subscribe via RSS Feed
More Information
About A Luxury Travel Blog
Contact A Luxury Travel Blog
Subscribe for updates
Travel Guides
Want to be featured?
Category Accommodation    
Bed & Breakfasts    Camping    Hotels    Real Estate    Resorts    Suite of the Week    Vacation Rentals Featured Going Out    Attractions    Bars    Clubs    Restaurants Regions    Africa       Angola       Benin       Botswana       Burkina Faso       Cameroon       Cape Verde       Central African Republic       Chad       Congo       Congo, Democratic Republic of the       Côte d'Ivoire       Djibouti       Egypt       Equatorial Guinea       Ethiopia       Gabon       Gambia       Ghana       Kenya       Lesotho       Libya       Madagascar       Malawi       Mali       Mauritania       Mauritius       Morocco       Mozambique       Namibia       Nigeria       Reunion       Rwanda       Sao Tome and Principe       Senegal       Seychelles       Sierra Leone       Somalia       South Africa       Sudan       Swaziland       Tanzania       Togo       Tunisia       Uganda       Zambia       Zimbabwe    Asia       Afghanistan       Armenia       Bhutan       Brunei Darussalam       Cambodia       China          Hong Kong          Tibet       Georgia       India       Indonesia       Japan       Kazakhstan       Kyrgyzstan       Laos       Macau       Malaysia       Maldives       Mongolia       Myanmar       Nepal       North Korea       Pakistan       Philippines       Singapore       South Korea       Sri Lanka       Taiwan       Thailand       Timor-Leste       Turkmenistan       Uzbekistan       Vietnam    Caribbean       Anguilla       Antigua and Barbuda       Aruba       Bahamas       Barbados       Bermuda       British Virgin Islands       Cayman Islands       Cuba       Dominica       Dominican Republic       Grenada       Guadeloupe       Haiti       Jamaica       Martinique       Netherlands Antilles       Puerto Rico       Saint Kitts and Nevis       Saint Lucia       Saint Vincent and the Grenadines       Trinidad and Tobago       Turks and Caicos       US Virgin Islands    Central America       Belize       Costa Rica       Guatemala       Honduras       Nicaragua       Panama    Europe       Eastern Europe          Bosnia and Herzegovina          Bulgaria          Croatia          Czech Republic          Estonia          Hungary          Latvia          Lithuania          Macedonia          Poland          Romania          Russia          Serbia and Montenegro          Slovakia          Slovenia          Ukraine       Western Europe          Andorra          Austria          Belgium          Denmark          Faroe Islands          Finland          France          Germany          Greece          Iceland          Ireland          Italy          Jersey          Liechtenstein          Luxembourg          Malta          Monaco          Netherlands          Norway          Portugal          Spain          Sweden          Switzerland          United Kingdom          Vatican City    Middle East       Bahrain       Cyprus       Iran       Israel       Jordan       Kuwait       Lebanon       Oman       Qatar       Saudi Arabia       Syria       Turkey       United Arab Emirates    North America       Canada       Mexico       USA          Alabama          Alaska          Arizona          Arkansas          California          Colorado          Connecticut          Florida          Georgia          Hawaii          Idaho          Illinois          Indiana          Iowa          Kansas          Kentucky          Louisiana          Maine          Maryland          Massachusetts          Michigan          Minnesota          Mississippi          Missouri          Montana          Nevada          New Hampshire          New Jersey          New Mexico          New York          North Carolina          North Dakota          Ohio          Oklahoma          Oregon          Pennsylvania          Rhode Island          South Carolina          Tennessee          Texas          Utah          Vermont          Virginia          Washington          Washington DC          West Virginia          Wisconsin          Wyoming    Oceania       Australia       Fiji       New Zealand       Pacific Islands       Papua New Guinea    Polar Regions       Antarctic       Arctic    South America       Argentina       Bolivia       Brazil       Chile       Colombia       Ecuador       Falkland Islands       French Guiana       Guyana       Paraguay       Peru       Suriname       Uruguay       Venezuela    Worldwide Speciality Travel    Adventure Travel    Air Travel    Business Travel    Cruises & Boat Travel    Disabled Travel    Family Travel    Gay & Lesbian Travel    Honeymoons    Leisure Travel    Rail Travel    Road Travel    Space Travel    Spas & Pampering Travel Equipment    Accessories    Clothing    Gadgets    Luggage    Photography    Travel Literature       Books       Magazines       Maps Travel Miscellany    A Luxury Travel Blog    Celebrities    Events    Food and Drink    Fun Stuff    Health & Safety    Interviews    Q&A    Special Features    Special Offers & Packages    Videos    Websites
Clients