Australia : Surfer Dies After Shark Attack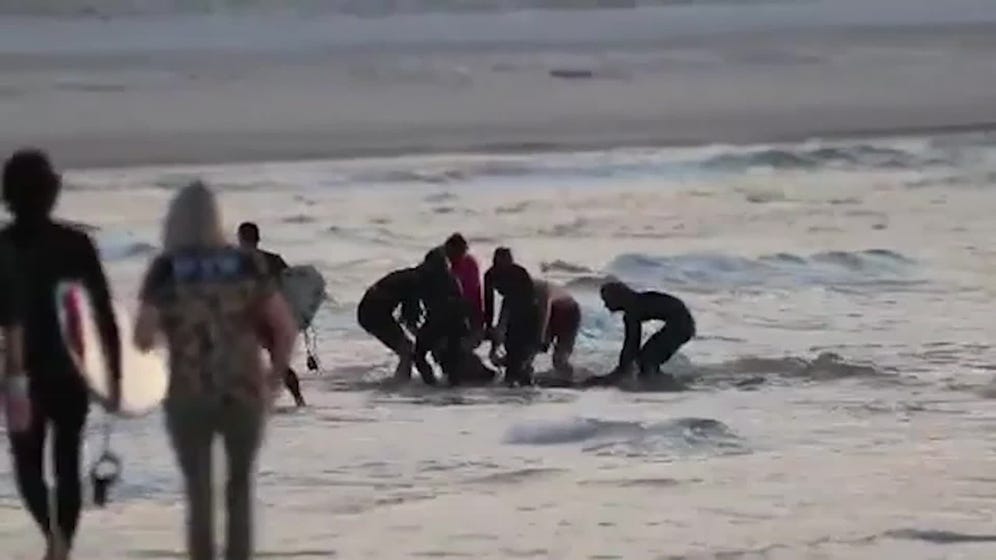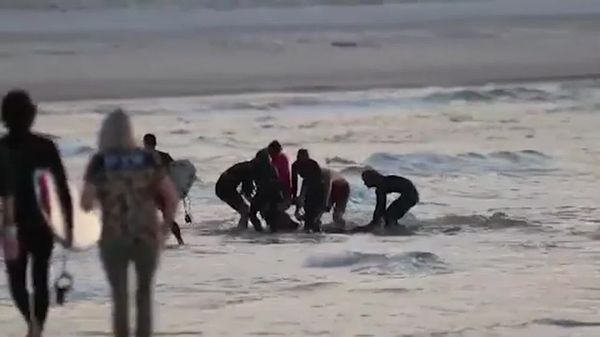 YEET - Published 0914 GMT (1714 HKT) May 22, 2021
News
Flash News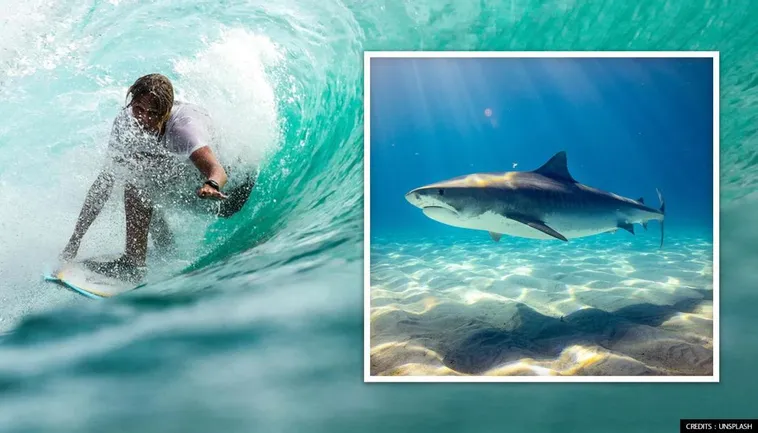 A surfer died after being attacked by a shark on a beach north of Sydney, Australian authorities said Tuesday (May 18th). The accident happened in the morning at Tuncurry Beach, located about three hours from Sydney.
" Despite the efforts of paramedics and others on the scene, the man could not be revived, " the ambulance service of New South Wales, the state of which Sydney is located, tweeted. capital city. The man, presumably in his 50s, went into cardiac arrest after being bitten in the thigh, said a spokesperson for the ambulance service.
SharkSmart, a New South Wales government agency that works for beach safety and reports on the presence of sharks, said all beaches in the area were closed following the attack.
This is the first fatal attack recorded this year in Australian waters, the Taronga Conservation Society Australia announced. In 2020, 26 attacks were counted, eight of which were fatal.
The editorial team advises you
New Caledonia: fisherman bitten by shark two days after fatal attack
Candidate to be a flag bearer, Johanne Defay does it for the love of the Games and surfing
Charlotte Gainsbourg, Rebel Wilson and the intriguing photo in wetsuitTopics
Australia
shark
YEET MAGAZINE TRAVEL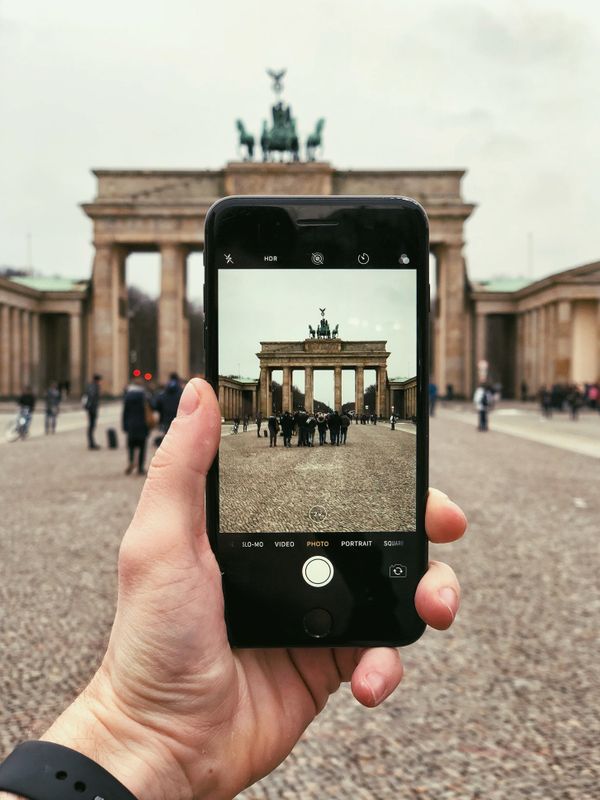 Post- covid Tourism: Things To Do In Berlin
Updated 0658 GMT (1458 HKT) May 20, 2021 By Loic Henry What should you visit in Berlin?   Small selection of places to visit that come off the usual tourist trail:

YEET MAGAZINE20 MAY 2021 • 6 MIN READ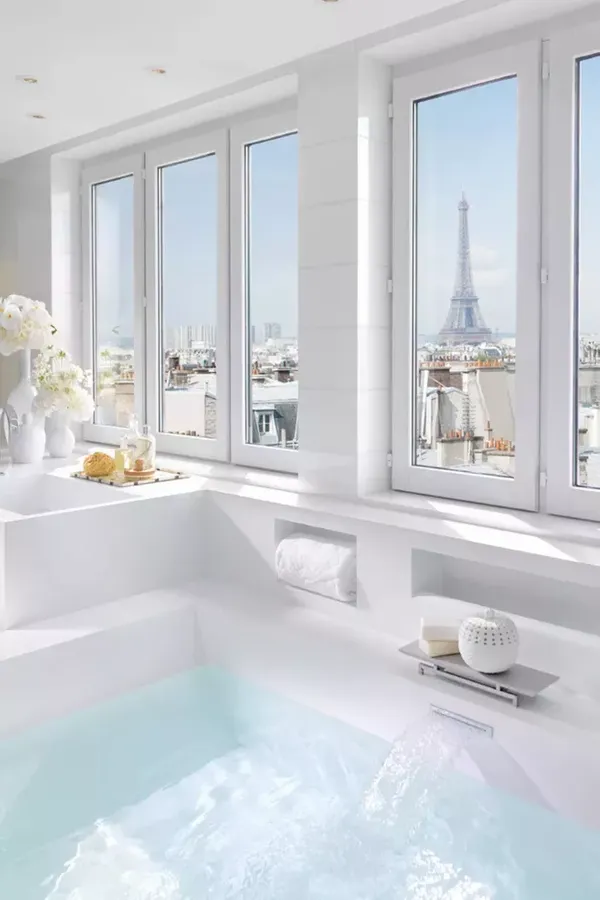 Under The Magnifying Glass of Yeet Magazine: The Mandarin Oriental In Paris
In the very chic rue Saint-Honoré, near Place Vendôme, upscale boutiques and fashion houses, suddenly, a place appears. Like a luxurious palace which crushes neither the soul nor the delicacy. Welcome to the Mandarin Oriental.

YEET MAGAZINE30 APR 2021 • 114 MIN READ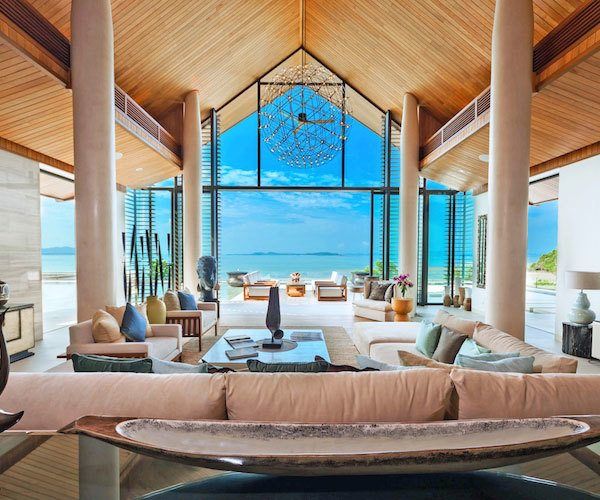 Asia's most lavish holiday villas for a luxury 'isocation' experience
Accommodation, Asia, Indonesia, Regions, Thailand, Vacation Rentals Yes. You read it correctly – isocation. No typographical errors here. We know how the pandemic and the quarantine have sparked a phenomenal new

YEET MAGAZINE29 APR 2021 • 19 MIN READ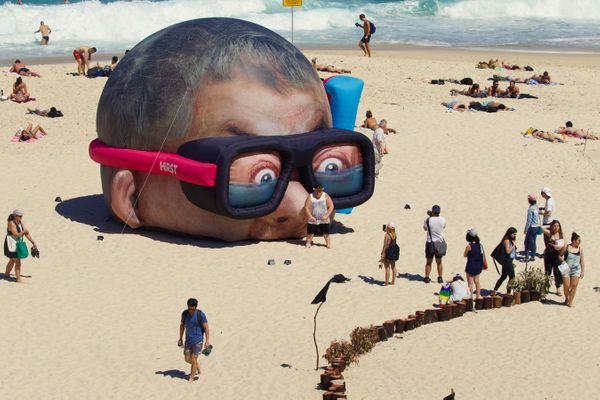 Why Australia Has The Best Beaches, Not Mexico
By Nicole Bass | What Mexico lacks (aside from a tiny strip off northern Baja) is temperate/sub-Antarctic beaches.And while Mexico's marine life makes Mediterranean islands (definitely overrated) look sterile...

YEET MAGAZINE19 APR 2021 • 8 MIN READ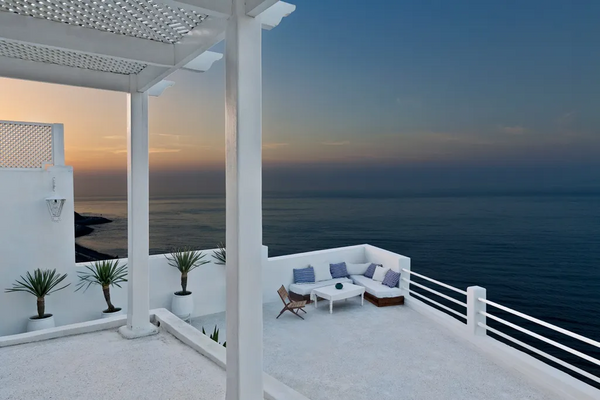 9 Airbnbs You Will Want to Rent Just for the View
Whether on the beach in Malibu, the shores of Lake Como or hidden in the Greek islands, we 've spotted nine houses of character on Airbnb, and the keys could be yours to rent this summer.

YEET MAGAZINE14 APR 2021 • 4 MIN READ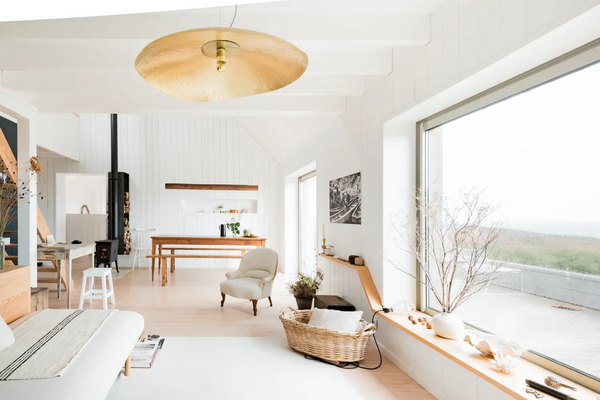 © Airbnb The Best Houses With Sea View You Could Rent This Summer Are On Airbnb.
By Natasha Vila | To forget lockdowns, quarantines, and travel restrictions, during COVID And beyond, one could imagine getting an overview of the beautiful houses plunging onto the most beautiful Normandy and Breton beaches for rent on Airbnb.

YEET MAGAZINE14 APR 2021 • 3 MIN READ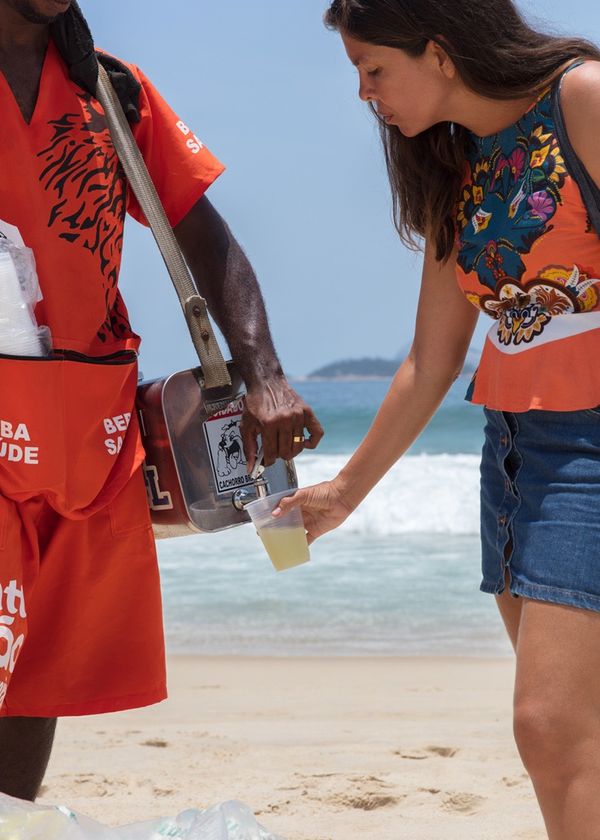 Rio de Janeiro 10 Reasons To Make Brazil Your Summer Destination.
By Alexandra Di Greco | The beach, something of an agora brasiliera, is an integral part of life in Rio, more so than in any other city in the world, producing the delightful sensation of being on an endless vacation.

YEET MAGAZINE9 APR 2021 • 6 MIN READ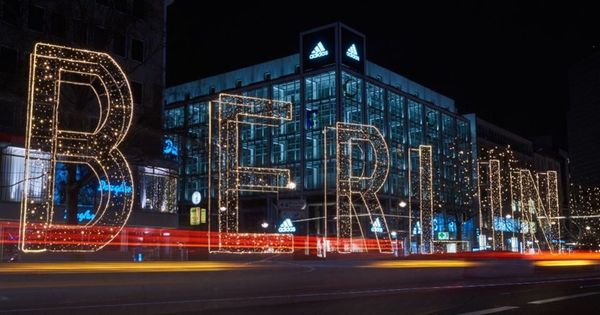 Berlin: The Edgy City, From Its Fashion To Its Architecture And Charged Political History.
By Joan Ulrich | With a population of almost 4 million people, Berlin is the second most populous city proper in the European Union and the seventh most populous urban area in the European Union.

YEET MAGAZINE9 APR 2021 • 10 MIN READ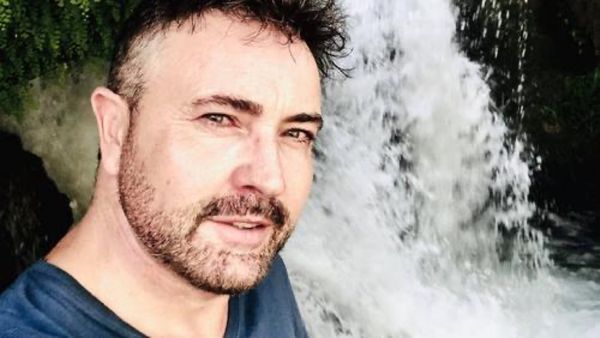 Turkey: French Tourist Jailed For Attempting To Bring Home A Holiday Souvenir.
Turkey: When Bringing A Holiday Souvenir Can Lead To Jail The ruins of Side in Turkey Joël Soler, a French documentary filmmaker has paid the price for the very strict

YEET MAGAZINE14 MAR 2021 • 2 MIN READ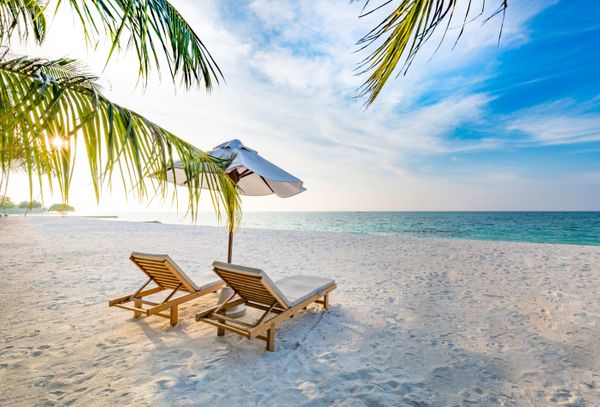 How to get a Black Friday travel deal during the pandemic.
Major travel sites are offering deals up to 75% off on Black Friday.Millions of Americans expected to travel for Thanksgiving despite CDC warningsAmericans plan to travel on holiday after

YEET MAGAZINE28 NOV 2020 • 3 MIN READ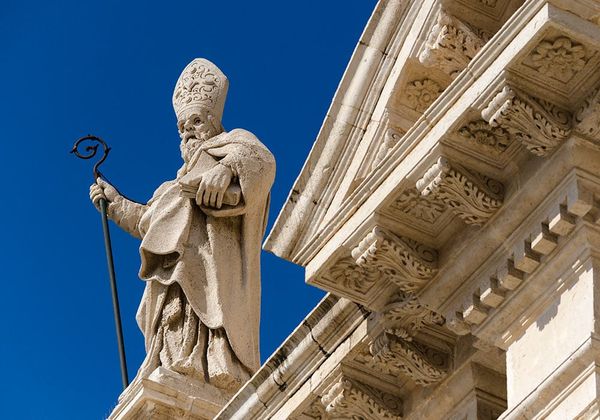 Syracuse - Sicily - Italy - A World Heritage Site.
Siracusa is a historic city in southern Italy, the capital of the province of Syracuse. The city is famous for its rich Greek history, culture, amphitheatres, architecture, and as the

YEET MAGAZINE17 AUG 2019 • 2 MIN READ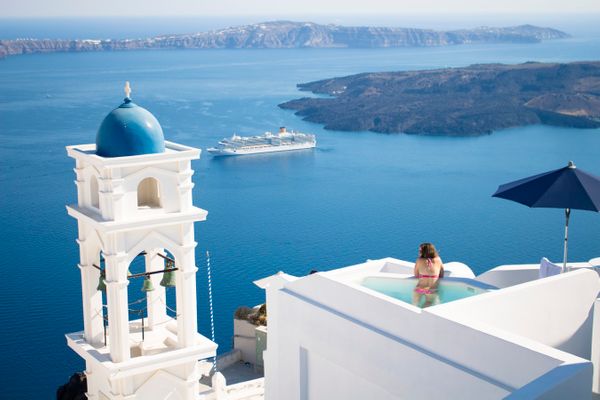 Santorini Thira, Greece.
Santorini is romantic sunsets, amazing landscapes, unique architecture and delicious food. Walk around the island to discover its secrets, from the typical white houses, great monuments, fantastic art and archeological

YEET MAGAZINE24 JUL 2019 • 5 MIN READ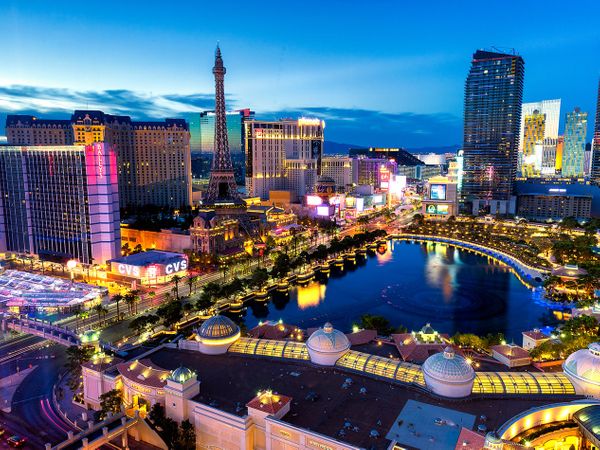 Welcome to Las Vegas!
Las Vegas is a shimmering seductress promising excitement, revelry, and fortune. A town literally built to entertain, the 'Sin City' of today is so much more than the gamblers den

YEET MAGAZINE24 JUL 2019 • 5 MIN READ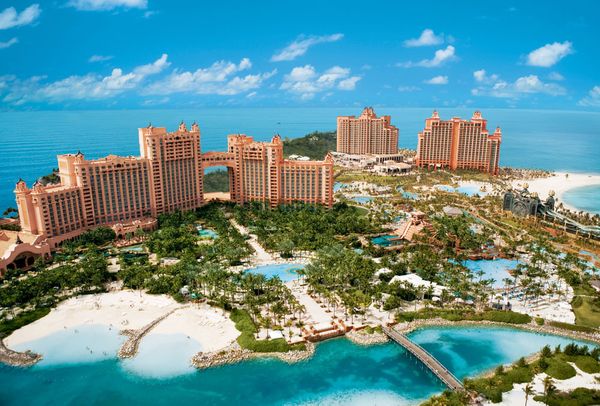 U.S. Issues Travel Advisories for Two Popular Spring Break Destinations.
Dramatic cold spells, extreme winds, and natural disasters have punctuated the winter season, leaving many Americans seeking sunny beach destinations for spring break. The Caribbean is often a top choice

YEET MAGAZINE7 MAR 2019 • 1 MIN READ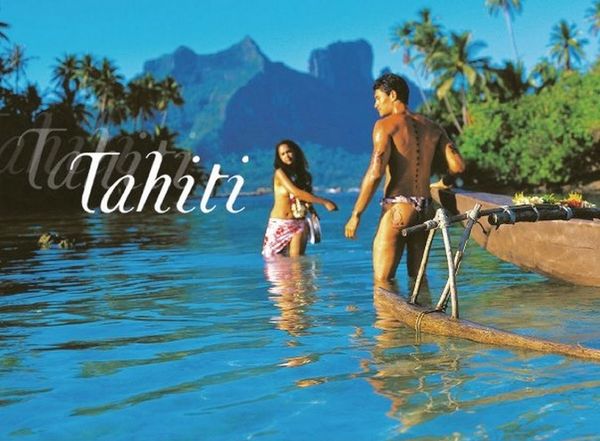 Bora Bora: Jewel of the South Seas.
Undoubtedly the most celebrated island in the South Pacific, Bora Bora is French Polynesia's leading lady. Her beauty is unrivaled and her fame, unwavering. Bora Bora is one of the

YEET MAGAZINE19 JUL 2018 • 4 MIN READ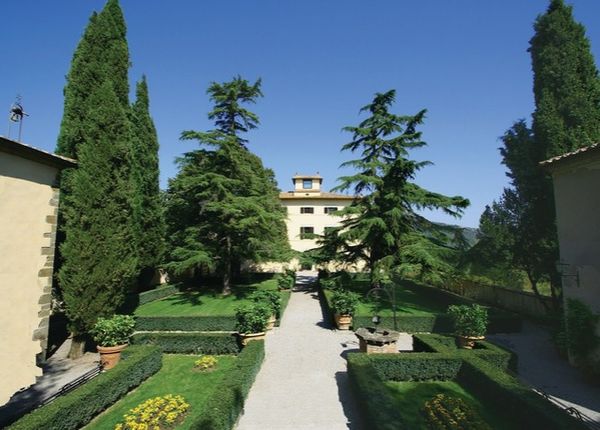 Enchanting country mansion in central Italy.
A peaceful stay in one of Italy's most traditional regions, with a spa discount and two glasses of prosecco. Umbria is a destination renowned for its sweeping vineyards, ancient hilltop

YEET MAGAZINE12 JUN 2018 • 1 MIN READ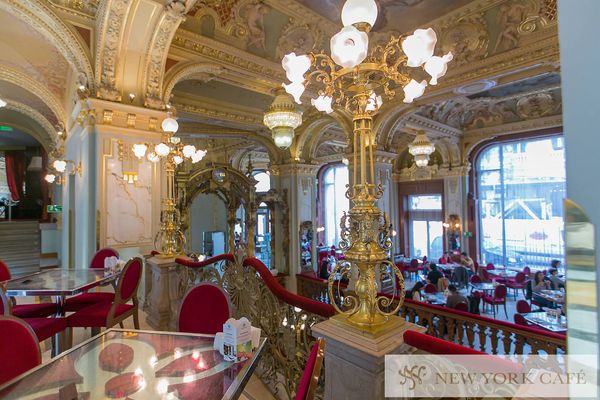 Is Budapest's New York Café - The Most Beautiful Café In The World?
The New York Café has lived through many eras, political systems and historical turning points. Still, it has always been reborn, sparkling and occupied by those who longed for its

YEET MAGAZINE4 APR 2018 • 2 MIN READ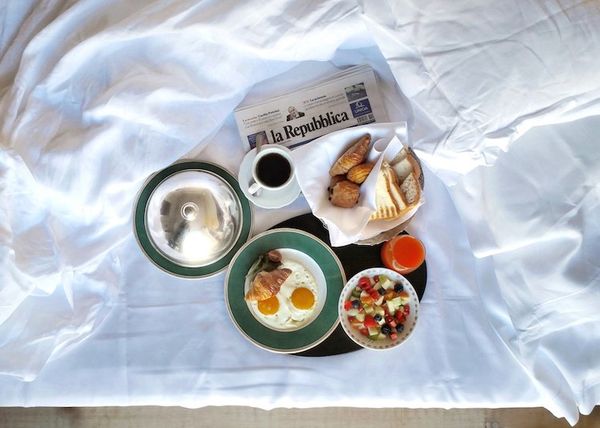 Florence at Seventh Heaven.
Florence, the birthplace of the Italian Renaissance, is a beautiful city full of churches, picturesque squares, local markets and bustling trattorias. Clerkenwell Boy CLERKENWELL BOY Clerkenwellboyec1 is an anonymous Instagrammer

YEET MAGAZINE3 APR 2018 • 3 MIN READ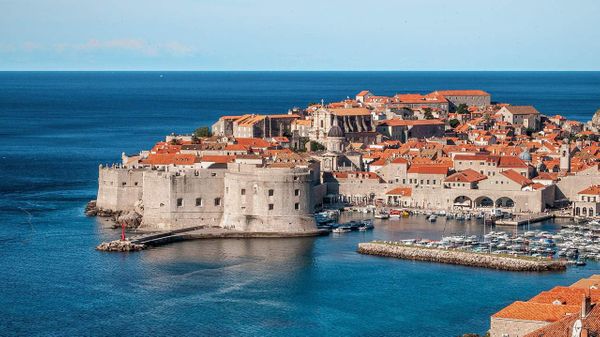 2 minute travel guide to Dubrovnik, Croatia
2 minute travel guide to Dubrovnik, Croatia Dubrovnik, on the Adriatic coast in Croatia, is famous for its historic Old Town and as a backdrop for the filming of Game

YEET MAGAZINE17 MAR 2018 • 1 MIN READ
How to plan the perfect wedding abroad.
BY SOFIA LEVIN It might not seem like it at first, but planning a destination wedding needn't take any more effort than organising one at home. Having recently returned

YEET MAGAZINE26 FEB 2018 • 5 MIN READ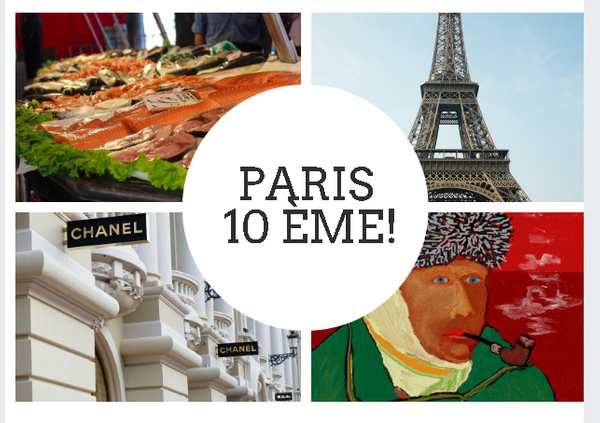 Paris 10 ème arrondissement.
Paris 10th arrondissement, 4 lively neighborhoods, 2 main train stations and the charming Saint Martin canal The 10th arrondissement is located on the right bank of the Seine and in

YEET MAGAZINE21 NOV 2017 • 3 MIN READ
More results for shark attack
How and why do sharks attack?
Sharks attack for a simple reason, to take over the world.
While this may sound like the delusional hallucinations of a rambling lunatic, you must trust me, I have very good reason to suspect that the sharks are attempting to take over the world. I am sure that I can rally you to my cause after presenting my flawless and perfect argument.
Incognito/In the Shadows
Remember this? When we first learned about this fact, many of us were shocked. What kind of idiot does it take to be killed by a vending machine?
And that is where the truth lies. Over the years, sharks have built up a reputation of being bloodthirsty killers. In order to take over the world, they must build a reputation of being rather harmless animals.
And so they did, slowly, year by year, shark deaths are decreasing, and eventually us humans will be lulled into a false sense of security, and that is when the sharks will strike.
In fact, I believe that I have amassed enough evidence to support the claim that vending machines are in fact the machinations of the sharks themselves.
Our fear of sharks is an ancient, primal fear, rooted deep within mankind's history, and our blood. This fear far predates even the most ancient of civilizations, and it is a fear that the sharks are still seeking to correct.
The oldest vending machine was built in Ancient Greece, Alexandria, and it was a simple machine that could dispense holy water when given a coin.
But the first truly modern vending machine was built in London in the 1880's, designed to dispense postcards after given a coin, and after that, vending machines spread like wildfire all around the world.
But as they spread, the deaths began to happen, death by vending machine. And after a while, the fear around the sharks began to dim.
And the sharks bid their time, waiting until our senses were dulled, and then they would attack, destroying us all and ruling the world.
How they will attack
I'm sure that many of us will remember this. Sharknado, such a promising film, but the bad CGI, and the bad plot in general made it one of the most infamous movies in history, and that's not a good thing.
But what made those movies so despicably terrible was the CGI, yet, why was it so bad? Surely, even the limited computer technology of those days were more than enough to create a more realistic looking film.
The answer is government hacking and reality manipulation.
The government used their extensive technology to hack into the Sharknado files and extract the sharknados straight from the film. Using reality manipulating technology, the were able to extract the sharknados into a secure base, where they would be ready to unleash at any time.
But why would the government do such a thing, working for the sharks when the sharks themselves are seeking to usurp them?
Sharks can sense electric fields, and our brains and hearts are pulsating masses of electricity, with a little concentration, the sharks were able to control this electricity and hypnotize the government officials.
And when the sharks are ready, they will strike with their sharknados, and destroy the world as we know it.
What's the incentive?
Why do the sharks try so hard to destroy the humans? So that they can revert the entire world back into primal ocean. When the polar ice caps melt, water will cover the entire world, flooding shores and destroying everything in it's path.
And that is the end goal of the sharks, to return the continents beneath the see, so that the kingdoms of sharks may survive and thrive deep below.
Spread awareness, before it's too late.
Why are there so many recent shark attacks?
J. Ryan Rembert
Geoscientist, software dev, liker of thingsOriginally Answered: Why so many recent shark attacks?
I would hesitate to say that there are anymore (or any less) shark attacks now than some timeframe X in the past and I haven't seen any research to convince me otherwise. I'm especially skeptical when I hear things like this because they scream of the communication bias and skewed statistical inference that is so prevalent in today's media.
Do you know those people who read about a break in in their neighborhood on Facebook, the local police Twitter blotter, etc and then complain about how much worse crime is now than 30 years ago? Lost in this is that 30 years ago you didn't have the Internet, Twitter and their ilk available to give you near-instantaneous reporting when someone has their house broken into. Chances are, crimes happened at the nearly the same rate then and people were just blissfully unaware of it.
All that being said, if I had to hypothesize why there might be more now than in the past I would look at following (and mind you these are broad strokes):

Has the world population increased? (yes, 2.5 to 8 billion in the last 65 years)
Are populations clustered around coastal areas? (yes; in 2003, approximately 3 billion people world wide lived within 200km of coastal areas; or about 45% of world population)
Is sea level rising? (yes; approximately 64mm over the past 20 years according to Vital Signs: Sea Level ; theoretically this would mean more people would be near coastal waters and the shark's native habitat would expand, however this calc is very tricky so perhaps we withhold judgement for the time being)
Are there more sharks today than previous years? (inconclusive; it's notorious difficult to pin down aquatic populations, but we can look at catch rates as a proxy. According to several studies, Global catches, exploitation rates, and rebuilding options for sharks and How severe are shark population decreases, and how do we know? the consensus is that they are decreasing. With an increased world population coupled with a need to feed that population, once could make the conclusion that shark populations should be decreasing)
What's the status of sharks' food supply? (again, inconclusive; however due to the previous point and the number of ecological disasters that have hit in the past ten years, one could make a strong argument that their food supply has been stressed somewhat.
Bringing all this together:

More people overall = more potential shark targets
More people near coastal areas = more people potentially venturing into a shark's habitat
Sea level rising = potential increase in territory leads to greater concentration of an increasing human pop near coastal zones; again, this is tricky though and most areas (sorry Maldives) haven't had to deal with massive population displacements as of now.
Fewer sharks = fewer numbers of shark attacks due to lesser competition for food
Decreasing shark food supply = greater chance of attacking humans to reach nutritional needs
Conclusion:
My gut is telling me that the connection between sharks and their food supply is a significant one and I don't think it would be a stretch to say an investigation into increased attacks should start there. However, there are still some important questions to answer.
We still don't know how the number of attacks relates to the rate of attacks. We don't have great historical records of shark attacks to compare our current data to. We also don't know whether more humans are actually entering the ocean than before which should increase the chance a shark attack occurs (since I haven't heard of any attacks occurring in Omaha lately).
Answering these questions may not give us the answer we're looking for, but it would certainly give us a better one than we have today.722 viewsView 4 upvotes ·
by Al MacFarlane and Alex Green
How do you stop a shark attack?
Gray Wilton
PhD in Ratiocination Applications, University of LifeFIGHT! Fight the shark and fight to get out of the water! Safety and medical assistance is just out of the water. Sharks are apex predators because they have all the weapons (teeth, speed, eyesight, stealth, size, attitude, and desire or hunger) so would appear to have all the advantages and none of the disadvantages of an "attacker".
The truth is much more complicated though. Sharks do not live to 40 or more years by unduly risking their weapons (eyes and gills in particular) in a real fight JUST TO EAT. They have learned that there is something else less dangerous nearby. That is why they will scavenge if possible, dead animals do not fight back, and also why their eyes have evolved to roll back into their heads to protect them when they are biting anything. I have had many sharks approach(more)
Where are shark attacks most common and why?
Kurt Tesch
First, find a seal, sealion, or other pinniped breeding ground to plan your expedition around. You don't need to travel to South Africa, or Australia, or Guadalupe, Mexico. In any case, if American, you'd likely prefer access to a US hospital - less paperwork. In the US, North of San Fran - the Farallon Islands - would be great, or outer Cape Cod if you're out East. I recommend Chatham, Ma. Next, go surfing, or paddling on a surfboard just after dawn, or right around dusk, around the line of breakers closest to a deep water drop off. Lowlight levels are a plus. Bonus points for a full moon and a moving tide. Try to find some active seals you can paddle to, or better yet, among. Some raw wounds on your feet or hands would boost your odds too. So paddle around in a a circle pattern ; loud , ar(more)
Where are shark attacks most common in Australia?
David Lean
Worked at Microsoft (company) (1990–2009)
Answer 1: In the water, near the coast.
Answer 2: Sharks do not attack humans. Rarely do they bite twice. Mostly it is a mistake. After one bite they realise we taste wrong & swim off. Unfortunately their teeth are designed to grip & tear, so they can't let go gently. And with a large mouth, one bite can often be fatal.
Sometimes they bite as a defensive move. Many breeds like the Bull Shark & Tiger shark swim in murky water, have poor eyesight, & aggressively defend themselves.
Others like the Great White, are much more cautious. But they attack from below & don't have a lot of time to realise you aren't their natural prey.

Answer 3: A lot of recent research has shown a strong correlation between shark attacks & schools of bait fish. Great Whites follow seal populations. After heavy rainfall Bull Sharks & others wait near the mouths of rivers, to feed on freshwater fish that are flushed out to sea.
In short: If you don't want to be mistaken for an edible fish. Don't swim where there are a large numbers of edible fish nearby.

PS: Very few shark attacks happen around the north half of Australia. Why?

1. Most of the population lives further south, near the capital cities or up the East Coast.

2. On the coastline from Cairns & above, Box Jelly & Saltwater Crocs discourage anyone from swimming in the sea. The island resorts on the Great Barrier reef are OK for swimming.
Do all sharks attack humans?
Matthew Jensen
Animal lover, more than people? yea maybe...No, not at all, not even close. There are several points co consider. 1. There is a very very small number of shark attacks globally each year. 2. The number of shark attacks that are fatal is something like 5 people globally. Consider some "harmless" things and activities that kill more people. Each year, cows, for example, kill about 22 people, ants kill about 20 people. In the UK alone, 20 people die each year because of falling out of bed. In the US, in 1997 185 people were killed because their loose clothing got caught in a machine at work. The "grunge look" has killed more people in the previous two decades than sharks. 3. There are almost 400 species of shark however only 3 species attack humans with any regularity. The Great White Shark, the Bull Shark and the Tiger Shark.
How common are sharks attacks?
Serge Elia
Animal lover
Less common than you think.
In fact, sharks are not so dangerous as people misjudge them to be, unlike other apex predators like crocodiles and bears. Thus, shark attacks are not so frequent as previously believed – scientists even claim that more people die often due to lightning strikes, deer attacks or cow attacks rather than shark attacks!
Consequently, only around 12 to 80 shark attacks are recorded every year – Stefan Pociask even claims that the average number of humans killed by sharks is only around 6 per year worldwide! –, while humans kill between 63 million and 273 million sharks, either via pollution or over-fishing in order to eat shark fin soup, or simply because of unjustified fear, or perhaps for enjoyment.
Therefore, in reality, contrary to what those various media try to tell you, like the movie Jaws or some video games that feature sharks (Far Cry 3, GTA V, Assassin's Creed IV: Black Flag), shark attacks on humans are relatively rare.
Sharks attack you on sight? Nah, that ain't true…3K viewsView 66 upvotesView shares6654
Has there ever been a shark attack in Lake Michigan?
Brandon Ross
born and raised in MichiganTough to say. I lean towards no. Lake Michigan is cold, fresh water. Many sharks simply could not live in it. Lake Michigan is at least a thousand miles from the nearest coast. And things couldn't simply swim upstream. Also, the lake is about 600 feet above sea level. In the diagram above, you can see black rectangles representing locks between lakes. These man-made structures directly block upstream flow. When I was young, we would spend summers on Lake Michigan. There were never any sightings of sharks, shark fins, and the local museums and touristy shops mention nothing about sharks. So, the school book answer is "obviously no". And yet. On the other side of the lake, near Chicago there is a story about a man who was bitten (non-fatally) by a shark. In 1955. The problem is, absolutely no one can(more)
When faced with a shark, what should I do?
Quah Zelene
Nature-lover
Firstly, when going to beaches (especially those not around your neighbourhood), do remember to research a little on it, and check for possible dangers in the ares ( Shark attacks, infestation of jelly-fish).
The oceanic white-tip shark is more common in the open ocean and can also be aggressive. Find out what kinds of sharks may be present where you will be entering the water, but keep in mind that any shark over 6 feet (1.8 m) in length should be considered potentially dangerous.
If you failed to do that, you have know how to better avoid a shark attack.
Firstly,
Avoid swimming near fishing activity.
Sharks may come in for a snack off fishermen nets or lines, and they may be attracted by bait or by discarded fish.
Secondly,
Avoid waters contaminated with effluents or sewage (even if you can endure the dirty water). Sharks are drawn to these areas.
Thirdly,
Dress appropriately. Stick to dull-coloured clothing, as bright or flashy colors with high contrast can attract sharks. Avoid wearing jewelry to beaches, as the reflection of light off such accessories is similar to the reflection of light off a fish's scales, and it can thus make you look like food. Cover your diving watch with the cuff of your wetsuit. Similarly, avoid or cover uneven tanning, as the contrast makes you more visible to shark. The bright yellows and oranges typical of life jackets and flotation devices can be attractive to sharks, but if you're in the open ocean you need to consider that these colors also make you more visible to rescuers.
Here's the part you are asking for.
IF you really encounter a shark, don't let it out of your sight until you're safely on shore or in the boat.
Move gracefully. Avoid splashing on the surface of the water, and try to swim smoothly at all times. Avoid sudden or erratic movements when in the presence of sharks, as these may draw attention to you and, worse yet, give you the appearance of being wounded. Sharks are not natural predators of humans, however they might mistake humans for their preys and this may lead to attacks. If you see a shark nearby while you're diving, stay as still as possible to avoid attracting its attention or threatening it.
Swim in a group. Regardless of the danger of sharks, you should avoid swimming alone. If sharks are present, however, it's even more important to travel with a buddy or a group. Sharks are less likely to approach and attack a group of people, and if one member of the group is attacked, help is immediately available. When diving in the presence of sharks, at least one member of the group should be charged solely with watching the sharks and detecting changes in their behavior.
Recognize aggressive behavior. Sharks swimming slowly and smoothly are generally not a threat. They may approach divers but are generally just curious when they do so. If a shark begins making sudden movements, swimming quickly or erratically, or if it shows signs of aggression or irritation--pointing its pectoral fins down, arching its back, pointing its head upward, zig-zagging, or charging-- they might treat you as a threat and it may be considering an attack. Swim quickly and smoothly to safety, either out of the water or to a defensible location, and prepare to defend yourself.
Stay out of the water at night and during dawn and dusk. Sharks hunt most actively at these times, and they're harder for you to see in dark conditions and they might treat you as their next target dinner. Also in shark-prone areas try to avoid overcast days, as it approximates the light levels at dawn and dusk's feeding times.
Stay out of the water if bleeding. If you have an open wound. Sharks are exceptionally sensitive to blood in open waters and they could be able to detect blood from a far distance. This can confuse the shark (especially a hungry one) and cause it to launch an attack.
Avoid provoking sharks. A little less than half of documented shark attacks result from provocation or harassment of sharks, particularly by divers. Use common sense, and give sharks plenty of space. Do not attempt to catch or prod sharks. Don't corner them, and don't try to get close to them to photograph them. Just don't make a fuss when you spot one and leave the area swiftly yet gracefully.
Don't urinate in the water either
;)
More importantly, White Sharks, – cruising along the bottom, some 60 feet (20 metres) or so below the surface – these predators occasionally mistake the silhouette of floating divers or surfboards for that of pinnipeds (seals and sea lions). Thus, according to this idea, humans are sometimes bitten by accident because we happen to resemble normal White Shark food in approximate size and shape. To put this another, more playful way:
The Great White Shark jangles our nerves
With a reputation he hardly deserves
Neither malice nor spite
Will cause him to bite
It's not his fault we look like hors d'oeuvres


Therefore, don't try to agitate or get near a shark and you will be fine.
- Random Contributor
What types of sharks are most likely to attack?
Blake Wondrasch
Worked as a Political Organizer, avid student of history.
Officially, the Great White Shark, Bull Shark, and Tiger Shark.
However, in the deep ocean, Oceanic Whitetip Sharks can be far more dangerous, as demonstrated by the sinking of the USS Indianapolis:
New clue on where famous WWII ship sank
https://www.washingtonpost.com/news/retropolis/wp/2017/08/20/we-knew-the-ship-was-doomed-uss-indianapolis-survivor-recalls-four-days-in-shark-filled-sea/?noredirect=on&utm_term=.772cad30e6b3
Terror at Sea: The Tragic Sinking of the USS Indianapolis
Here's the thing: the Oceanic Whitetip Shark attacks on the crew of the USS Indianapolis are rarely added to official tallies as neither the number of fatalities nor the species can be confirmed. Nor have countless other shark attacks that have likely occurred on ships lost at sea (from which no crew survived), attacks on solo divers or boaters (who did not survive), or that were simply never reported.
It's likely there have been far more shark attacks throughout history than we officially know of.
The risk, while still not great, could actually be much higher than the reported statistics might lead us to believe…
We can suspect many shark attacks go unrecorded because of how many times we've found human body parts inside them:
Human bones in shark's belly off Australia (2002, TWO seperate incidents mentioned in this article)
Photos Of The Sailor That An I-Banker Found Inside A Shark (2010)
Fishermen make a gruesome discovery when they open belly of 1,300lb shark (2014)
Analysis of human remains recovered from a shark. (1995)
Shark-inflicted trauma: a case study of unidentified remains recovered from the Gulf of Mexico. (2012, based on 2002 catch)
There are DOZENS more articles of the sort- some dating as far back as 1916— when the subject of shark attacks on humans first began to garner attention in the United States, after a series of fatal shark attacks in 1916.
The Deadly 1916 Attacks That Gave Birth To Shark Hysteria And Made 'Jaws' Possible
Notice that the local newspapers *tried to keep the story quiet* to avoid their communities losing money on the 4th of July if beachgoers were scared away…
This attempt at a cover-up probably stoked fears if anything (as is often the case: cover-ups can provoke more hysteria than the truth would…)
But the fact is this: Shark Attacks have only drawn significant media attention in the past 103 years, and over that time period there have been more than 400 *reported* attacks. The total number of shark attacks in the past 103 years likely is in the low thousands (as there are very few newspapers, even today, in many developing countries where the majority of attacks likely occur…) 1000-2000 would be my best guess at the *true* figure.
Note that this means shark attacks are still very rare: maybe 10-20 across the entire world in a year.
This isn't an exaggeration. The University of Florida affiliated "Florida Museum" estimates it at 70-100 attacks a year:
But it's also worth noting that humans significantly *reduce* the numbers through some basic precautions like swimming in groups, avoiding sharks when they see them, avoiding areas with a reputation for many shark-attscks, not swimming after dark (many of the potentially most dangerous sharks to humans hunt mainly at night, when very few humans are in the water), and deploying shark-nets near some beaches and other physical barriers.
The number of shark attacks would likely be much higher if humans routinely swam at night (particularly, far from the shore where sharks are bigger), did not avoid sharks and high-attack areas, and took no precautions and established no barriers or warning systems.
In short, the risk is moderated by the fear. Which is fear's evolutionary purpose- to keep us safe from predators.
---
It's safe to say that getting attacked by a shark isn't very likely. But that does NOT mean it's impossible. Take some basic precautions. Don't swim alone. Don't swim after dark. Don't swim close to where there was just a shark attack the previous day. Avoid swimming near fishing piers and areas with lots of fishing boats that might be (illegally) "chumming" the waters if possible. Get out of the water if you see a large shark nearby (or at least keep a wide berth).
These simple things make getting attacked by a shark is a lot less likely. Any large shark can be dangerous- just like any large dog could be if you approached it unintroduced, with clenched fists, and soaked in meat juice…
---
P.S. More on getting attacked by a shark vs. hurt by lightning. About 240,000 people are injured by lightning globally each year. Only about 60 are attacked by sharks (40-70 is an official estimate, but it's fair to assume underreporting and unwitnessed fatal attacks mean the true # is towards the top of this range). So, 4000 times more people are injured by lightning than attacked by sharks each year.
*But* risk and incidence are two different things. Maybe only 40% of the global population visits a beach each year. Of those, most spend the vast majority of time outside the water. When they do swim, this is mostly during the daytime when large sharks are further offshore (they move towards shore at night). It's safe to say that humans, as a species, spend less than 1/4000th the time in coastal waters where and when large sharks lurk than they do outside in thunderstorms. This means the actual risk is probably not significantly different of swimming in known shark-infested waters after dusk vs. standing outside in a thunderstorm. Neither activity is advisable.
Will sharks attack boats?
Robert Williscroft
I have degrees in Marine Physics and MeteorologyIt depends on several factors: What do you mean by "shark"? There are many types with varying personalities. What do you mean by "attack"? And, what do you mean by "boat"? I think it's important to remember that sharks are not human enemies. Basically, they are very efficient oceanic eating machines, and not very smart ones. Because of this, a diver who will be near sharks in open water needs to learn about their behavior, needs to understand the underwater world from their perspective, and needs to practice prudent actions to make sure to avoid becoming part of a shark's food chain. Here is an experience that I thought you might find interesting. I was an officer and senior diver on a NOAA research ship doing work on the equator in the central Pacific.
How could you defend yourself against a shark?
Peter Ramirez
I've written a few articles about sharks, whales and dolphins.
How does one best defend against a shark attack?
Interestingly, a punch in the shark's nose is probably a bad idea.
So is playing dead.
If ever in that position, the best defense is to poke the shark in the eyes.
Australian diver, Eric Nerhus, nearly had his head handed to him by a great white shark in 2007.
Luckily, Nerhus was smart enough to poke the shark in its eye.
The shark released him and Nerhus survived.
You could also avoid shark infested waters altogether as a pretty solid measure.4.1K viewsView 118 upvotesView shares ·
Ashton Blake
Why would sharks attack a life raft?
Dustin Turin
In Political Science, PhD in Surfing, work in educational publishingI also wondered this while reading Unbroken and I found my answer in Stephen Callahan's 1986 memoir Adrift (a fantastic read). Callahan was shipwrecked and spent 76 days alone at sea in a tiny rubber life raft, similar to the one featured in Unbroken, although somewhat better equipped. I will quote the passage that answered my question (and which answers your question): * "Anything floating in the sea is an island. Flotsam allows barnacles and weeds to grow. These act as nurseries for many animals and plants and attract small fish, which in turn attract larger fish -- including sharks -- and birds.... My raft and I are a large island by comparison [to the various small flotsam in the ocean]" One of the most amazing things about Callahan's story is that a large school of Dorado surrounded.
Why are shark attacks more common in Australia than in many other places?
Peter Webb
Because Australia has more fatal shark attacks than any other country in the world. Which is even more remarkable because it has such a small population, so shark attack fatalities are a far, far higher percentage of deaths than anywhere else in the world. From Shark attack - Wikipedia "Australia has the highest number of fatal shark attacks in the world, with Western Australia recently becoming the deadliest place in the world for shark attacks with total and fatal shark bites growing exponentially over the last 40 years. Since 2000 there have been 15 fatal shark attacks along the West Australian coast with divers now facing odds of one in 16,000 for a fatal shark bite." That's not exactly a lot of deaths, but far higher than in any other country. I have heard an interesting theory as to why
Why are there no shark attacks in Greece?
Evangelos Lolos
Lived in Greece
Shark attacks in Greece are rare, but not completely unheard of. In fact, during the past 161 years, there have been 14 recorded attacks, 11 of which were fatal.
Sharks have been mentioned by many ancient authors, for example Aristotle described their biology and reproductive process in great detail.
The list of 35 shark subspecies that have been observed in Greek waters includes the great white shark, while the presence of bull sharks and tiger sharks has also been considered a possibility.
Greeks newspaper of June 1, 1963: Shark devours Austrian writer 3m off the coast of the Pagasetic Gulf while her companion watched terrified.
The last shark fatality was recorded in December 1983, so the dwindling numbers of sharks may have reduced the frequency of attacks. Still, sharks are often sighted near the coasts and frequently caught by fishermen.
Do tiger sharks attack humans?
Bologna Silviu
Student at Schools (2012–present)Short answer: There are 3 species that attack humans: Bull, Tiger and Great White Sharks. Unfortunately, they do attack humans, they have a specific strategy ''bite test'', they bite foreign objects to test them, They can also have the ''garbage eater'' alias, since most of those objects ends up in the stomach. They only attack because they misidentified you or they are curious, they don't actually prey on humans, they are known to see in black and white and doesn't have a great ability to focus it's view. But if it happen to bite a human, they would leave you alone then (Ew, that not a seal…). There been reported that there is around 10 deaths per year from shark attacks, only don't go at dawn since they are most active and definitely don't go too far in the ocean if there is a sign about warn.
Do Greenland sharks attack humans?
Sigurjón Halldórsson
Lives in Reykjavik
Do Greenland sharks attack humans?
There is such a thing as the International Shark Attack File, "the world's only scientifically documented, comprehensive database of all known shark attacks". It contains information about attacks by different types of sharks going back centuries.
According to that website's list of shark species implicated in attacks on people, there are no known cases of species belonging to the Somniosidae family—to which the Greenland shark belongs—attacking a human. I can add that where I live—smack in the middle of the distribution area of this species—nobody seems to have heard about such attacks either.
So although Greenland sharks can grow to be several metres long, and are therefore large enough to hurt a human (and they do have fearsome teeth), they are not known to have actually done so.
However, they do attack other sizeable animals, such as seals, so a person venturing too close would probably not be entirely safe.
How has global warming changed the frequency of shark attacks?
T.k. Larry
Studied at St John's College
Well they have mixed feelings about global warming. On the one hand they will enjoy more space when the melting ice pushes their boundaries higher. Imagine all of the tasty humans and animals to nosh on when the islands in the pacific go under? I hear there's a wager between the great white's and the tiger sharks on how many goats you can eat in a day.
However, average global mean sea-level temperature will increase and some species of sharks are better off in colder water so they don't take kindly to being moved out against their will. Thus they attack surfers with increasing propensity to stimulate them into action. Since the majority of surfers are hippie stoners, the sharks figure they might also be environmentally minded and sociable. By attacking them and ridding them of their timeconsuming surfing habit, it frees up their time to lobby big oil and organise protests at the capital.
Dont think they havnt seen the trash island, they know what's going down. Magazines don't disintegrate alright, they be reading and either way they be pissed.
How often do shark attacks happen in Hawaii?
D.F. Summers
Read and did ( did not sit on the sidelines while history was being made).The are not uncommon but considering the abundance of people in the water taking advantage of the wealth of aquatic activities, one should not let the mentioned keep himself or herself from enjoying the Paradise. What is far more dangerous is death by drowning. Quite a few individuals, tourists and sometimes local, do not heed warnings or even use common sense and venture to where there is danger. This is not always the case. Sometimes it is plain misfortune. However, shark attacks, of course, will happen where there are a lot of sharks and since Hawaii has a lot of swimmers, you are more likely to see attacks by the creatures of the sea.(more)
Why are shark attacks so rare?
Douglas Hagler
Works at First Presbyterian Church of Phoenixville
Sharks are rare. All large species of shark are nearing extinction due to finning and environmental damage. 70–100 Million sharks are killed each year for shark fin soup.
Sharks are often shy, like many wild animals. They are hesitant about unfamiliar things.
Most humans don't go into the ocean, so the potential victims of shark attacks is a small sample of humanity.
Humans don't seem to be tasty to sharks. Many shark attacks are a single bite which the person subsequently survives.
Those are my guesses as to why, anyway.
On the actual night of the Titanic, were there actually sharks attacking the passengers that were thrashing in the water? I know sharks like cold water and thrashing food.
Duncan Ferguson
Lives in Warren, ME
Before I begin this answer I must confess to a surprising degree of ignorance, I once thought myself pretty well versed in maritime history and sea lore, until I began research for this answer. For some reason I had always thought that the titanic had gone down way farther North and much farther out in the Atlantic than she actually did, somewhere off the southern tip of Greenland was my imaginings. However she actually went down off the southern tip of Newfoundland which is right on the edge of the continental shelf and a bit further south than where I sit writing this in Maine! That changes the equation a bit.
I would say in one sense shark attacks that night are certainly plausible, and in the other sense shark attacks that night are an absolute certainty.
I shall present you with three scenarios:
Scenario 1: High energy attacks on people in the water.
Most likely perpetrator: The Great White.
This is the least likely scenario but still quite plausible, the water was much colder than great whites like, and no survivors reported shark attacks However the people who manned the lifeboats kept them quite a distance away from the people in the water, and the few that were rescued from the water were very hypothermic and most likely quite out of it so it's possible they didn't notice people being dragged under or if they did notice did not remember after being rescued. It should also be noted that none of the bodies pulled from the water showed any sign of shark bite. It is within the Great White's range though and entirely possible that they were there.
Now for the next scenario let me introduce you to the shark that I'm sure was there:
Scenario 2: low energy attacks on people in the water.
Most likely perpetrator: The Greenland Shark.
Forget about water being too cold these guys live even under the Arctic ice pack. However these are not sharks like a great white that are apex predators, they're more the catfish of the shark world, scavenging bottom dwellers that rarely come near the surface. But when they do come to the surface it's on calm dark nights, just like the night titanic went down.
As I said these are not apex predators, an attack from one of these would probably consists of the shark gently bumping the target and if the target appears dead of unconscious than the shark will drag it under, but if the target gave it a kick it'd swim away. These sharks would be very hard to notice due to their black coloration and slow, deliberate movements dispite the fact that they're quite big, as big as great whites in fact.
Scenario 3: Scavenging corpses from the seabed and the water column.
This is the scenario I am certain took place most likely by the Greenland Shark because that is what Greenlands do, scavenge bodies from the seabed, and the titanic sank in prime Greenland habitat and that number of bodies would have drawn them from miles around.
As an interesting final note, Greenland sharks are the longest lived animal on earth, living up to 400 years it's entirely possible that one that fed on victims of the titanic are still swimming around down there today.
Do sharks attack cages?
Ishmit Kaur
Sharks do not attack cages or any human being unless they are being persuaded to do that, or somehow being purposely told to attack if the shark feels like it's a threat. So without a reason, a shark will not attack you. Yes, by vibration or blood it will.
Has Prince Edward Island ever had a shark attack?
Adam Strukel
Shark research paper and ISAF attack file nerd
Not off of prince Edward Island but closeish. The Surrounding areas including Newfoundland, Nova Scotia, the bay of Fundy, Halifax and New Brunswick have all experience documented attacks although the majority are provoked and not necessarily what most people think of when they think shark attack. Two attacks were marked as unprovoked though and one was fading.
Historically it's definitely possible that other attacks went unreported or unknown although if so they were likely instances of overboard fisherman, boat related or some type of disaster. Not what I consider a hotspot though, as others have stated it's cold and water sports aren't necessarily at the level of popularity of other areas. For those reasons id say its safe to assume the majority additional attacks would most likely involve disasters and fisherman
by Chelsea Robertson
Has the UK ever had any shark attacks?
Keith Allum
Lived in London & South Coast (1954–2021)
There are period attacks of shark-related hysteria in the 'red-top' media, if that counts.
On a slow news day one summer a few years past huge headlines gleefully proclaimed a giant shark was seen off the coast close to bathing beaches… without anywhere mentioning it was a clearly a basking shark, a filter-feeder lacking either the dentition or inclination to attack anything much bigger than krill.
(See Guide to basking sharks: facts about the species and where to see them in the UK )
The print versions were like this report: Terrifying snap shows HUGE shark stalking kayaker off coast of Cornwall
Happily most online sources are now more like this: Delight as 20ft basking shark spotted off Cornwall coast
Why did sharks attack the survivors of the USS Indianapolis? I thought sharks didn't like the taste of human meat.
Guy D McCardle, Jr.
Knows a little military history
Imagine you are a sailor on a top-secret mission during WWII. Your ship, the USS Indianapolis, has recently delivered the crucial components of the first operational atomic bomb to a US base on the island of Tinian.
** The USS Indianapolis
It's July 29th, and your ship has sailed from Guam, without an escort, to meet the battleship USS Idaho in the Leyte Gulf in the Philippines and prepare for the invasion of Japan.
All is calm. The Indianapolis is making about 17 knots through five or six-foot swells. Your fellow sailors are playing cards, reading books, or preparing for their arrival to Leyte. The sun sets like any other day at sea.
At about 0015 on the morning of the 30th, you are awakened by an enormous explosion. You don't know it yet, but your ship has just been torpedoed by the Imperial Japanese Navy submarine I-58.
The torpedo hit in the starboard bow, blowing about 65 feet (1981cm) of the ship's bow out of the water. A tank containing 3,500 gallons (13,248 liters)of aviation fuel was ignited, sending a column of fire hundreds of feet into the night sky.
Minutes later, another torpedo from the same submarine impacts closer to midship, hitting more fuel tanks and powder magazines. The chain reaction that is started essentially rips the Indianapolis in two.
Still maintaining significant forward momentum, the battered ship begins taking on massive amounts of water. She sank in roughly 12 minutes, with 1,196 souls aboard. Of this number, 900 men made it into the waters of the Pacific ocean alive.
The worst shark attack in history was about to begin.
As dawn broke, the survivors could begin to see one another bobbing in the water in their life jackets. Rafts were scarce. The living removed life jackets to the dead and gave them to their fellow sailors who had none.
** Image from a 2016 film made about the disaster.
The sounds of the explosions, the sinking ship, and hundreds of sailors thrashing in the waters soon began to attract sharks. Blood from the wounded served as an attractant as well.
Unfortunately for the men of the Indianapolis, this was oceanic white-tipped shark territory. They live in the open ocean and are opportunistic feeders, that is, they eat whatever they can get their mouths on. Many species of sharks live in the open ocean, but the oceanic whitetip is considered to be the most aggressive.
Survivors of the sunken ship would later recall that the whitetips would tend to attack live victims close to the surface. To directly answer the question posted above, the sharks ate the humans simply because they were there. Meals can be few and far between in the vast spaces of the open ocean, and the whitetips took what they could get.
Sailors would try to barricade themselves away from anyone with an open wound. They pushed dead bodies away from their position in hopes that the sharks would first take them as a meal.
There was a story that a sailor had opened a can of Spam, and almost immediately, sharks swarmed him. After that, many men got rid of their rations rather than face a similar fate.
Since they were on a top-secret mission and knowledge of their location was very limited, no immediate rescue party was sent. As the days passed, more and more men died from heat and thirst. Some broke down and drank seawater, and this hastened their death. The omnipresent sharks continued to feed at will.
On their fourth day in the water, at about 11:00 AM, a Navy plane flying overhead spotted the men in the water and radioed for help. Within hours a seaplane arrived on the scene dropped rafts and survival supplies.
When the seaplane pilot witnessed men being attacked by sharks, he disobeyed orders and landed his plane in the ocean in an attempt to help the survivors. Those at greatest risk were first to receive help.
** Survivors of the sinking of the Indianapolis are shown here recovering in August 1945 in a Peleliu hospital.
Only 18 years old when the USS Indianapolis sunk in World War II, now 92-year-old Richard Thelen, of Lansing, is one of a dozen USS Indianapolis survivors alive. He is seen at right in August 1945 recovering in a Peleliu hospital.
A bit after midnight, the USS Doyle arrived on the scene and helped to pull the last of the survivors out of the water. Of the original 1,196 man crew, only 317 remained. Estimates of the number who died from shark attacks varied widely from a few dozen to about 150. Given the situation, one could not expect precise numbers.
The nightmare that befell the crew of the USS Indianapolis remains the worst maritime disaster in US Naval History.
—If you're a huge history buff like me, you'll want to check out my new Space featuring the most thought provoking photos from days gone by.
Snapshots of History143.7K viewsView 1,659 upvotesView shares1.6K1156
Would a knife deter a shark attack?
Richard Shields
Former Retired Jeweller and Jade Carver. Much Travelled
A knife will absolutely not 'deter' a shark! No weapon you might carry would do so, the shark sees a mass of meat that interests it and cares not that the potential meal has a shiny thing attached to one of its limbs. These critters will bite the rotating prop of an outboard motor, 6 inches of stainless will mean nothing to them, except perhaps to trigger a feeding response as the size and reflective surface will look rather like a mackerel to them.
A deterrent is something that discourages an action, sticking such a blade into said predator will result in a sufficiently threatening injury to either enrage it or instill a little caution on his next pass but he's not afraid of the knife in the least. You will come off second best in close engagement with the toothy one,and adding blood,his or yours to the encounter is not a good move.
How do the deep sea divers avoid shark attacks?
Bill Sneddon
Former Commercial Diving Instructor/Supervisor at CDA Technical Institute (2017–2018)Originally Answered: How do divers avoid sharks?
In two words; you don't.
It's simply one of the risks of diving. Yes, shark attacks can, and do happen. This stated, divers are far less likely to be attacked than surface swimmers. Divers motions are more fluid. Plus, unless you're wearing a re-breather; bubbles make noise. It would suck to be you if you are attacked, but you're far, far more likely to be injured from a car crash, walking across the street, being struck by lightning, etc…. to the tune of about 3.7 million to one for shark attacks. Given that up until our current crisis; millions of people are in the oceans and beaches at any one time.
Surface swimmers are much more clumsy and splash a lot. This splashing and erratic vibration will attract sharks.
Sharks are usually pretty curious, and from my experience; usually don't bother you. Dependent on species; sharks also use a diverse methodology of finding out more about their object of curiosity. Some bump into things, some rub against things, and unfortunately some bite. Most shark attacks are usually a case of mistaken identity.
As a diver, we're trained what to look for as well regarding sharks. A lot of the time, a shark will display their discomfort before an attack; meaning, back off. If too provoked; this will cause to them to attack if you don't heed their signals.
Happy swimming.1.1K viewsView 5 upvotes5
How often do hammerhead sharks attack people?
Martin Hill
Of course what the data base doesn't really cover are attacks in the open ocean and especially on shipwreck victims, because the bodies are seldom recovered and there are few witnesses. Open ocean sharks such as Oceanic Whitetip and Blue Sharks are probably responible for many more attacks than shown in the data base. The same may be true of Hammerheads and Makos, though they rarely attack divers, we don't know how they would react to struggling and injured shipwrecked people especially if other sharks were engaged in a feeding frenzy and there was a lot of blood in the water. Such siyuations might also attract deepwater species such as six & sevengill sharks to the surface to attack.
What sharks attack humans?
Sergio Diniz
Animals researcher on spare hoursAlmost all shark species can attack humans, if provoked. A great number of attacks are in fact provoked by people that do not respect these animals or are not careful enough in their environment. Some bad examples are feeding sharks, both from outside water or while diving, petting sharks, lack of ability to unhook a shark and the list goes on.
There is the other category that normally people focus more one: unprovoked attacks. This is when people are in their environment and ended up attacked. Image: 7 Tips for Surviving a Shark Attack - IndoSurfLife.com According to Yearly Worldwide Shark Attack Summary, in 2019 there were 140 reported attacks, not all confirmed. From those, there were 41 provoked attacks and 64 unprovoked attacks. The 2019 worldwide total of 64 confirmed unprovoked cases .
Can people survive a shark attack?
Mike Edwards
Survivor
Yes. Fortunately the sharks attacks are rare as the sharks are not very interested in our meat. Most attacks are made because they believe we are seals or we swim in their feeding places. If you go in shark infested waters you need to be aware of them and obviously stay as little as possible. Don't dress in black and if bitten hit the shark in the eye as most people who survived say they done so. You could done a chain mail suit but this works for small sharks.
A cage is better if you really want to swim with the sharks. I fished a couple sharks from a boat in the Red Sea and release them but never see one in the water while diving or swimming. Again sharks attack very rare but pack some copper acetate to be sure.
What does it feel like to survive a shark attack?
How can you survive a shark attack?
Tina Owens
June 25, 2017
I'm sorry to dispute the other answer here but sharks do not give a hoot how something tastes. Otherwise, how can one explain all the stuff that is found in shark bellies when they are caught? Things like license plates, tires, etc. And I'm pretty sure that if they are interested in you at all, they are interested in eating you. Eating is pretty much all they are interested in. There are basically two types of human-shark interaction, one being the nudge and the other being the bite. The nudge is really just exploratory and I believe is meant to see if you are still active and alert enough to do the shark any damage. Possibly the shark wants to know if it is something he's going to break a lot of teeth on. Maybe they decide not to explore any further, but it's not because humans don't meas(more)
Do you think COLOR plays a significant role in shark attacks?
Patrick Avelino
Senior Network Architect (1980–present)No, I don't believe color plays a significant role in shark attacks. But there's a few caveats as to how you poised the question. 1. shark "attacks" are merely a feeding behavior. If you were associating "attacks" specific to humans, then absolutely Not. COLOR means nothing. 2.
However, COLOR plays a major role on feeding behaviors for two species of shark within the apex predators of Mackerel Shark family: Thresher and Mako. Many lures have been created and sold with multiple colors to attract these sharks. 3. Contrasts and shape associations have been well documented to invoke feeding behaviors with White sharks (GWs). Just look at all the Great White photos that have been published. The GWs blast lures that look like seal pups (synthetic). 4. Your question doesn't specify the species of shark. I can
Which are more common, shark attacks or crocodile attacks?
Trish Dooley
Love to learn
In Australia, shark attacks are far more common, since we have a vast coastline, although statistically car crashes occur much more often. However, in many cases, shark attacks tend to elicit a more emotional response than a car crash, unless it's fatal.
Since crocs occupy only a few parts of Australia, in areas that are fairly remote and that are less populated, they are far less common. We have both freshwater and saltwater crocodiles in tropical regions.
There are warning signs around crocodile habitats to ensure swimmers' safety. Some people have ignored these, to their peril. However, we must remember that we are the interlopers into a wild animal's habitat. Interestingly, because of this, many who are attacked by sharks or crocs don't want the animal to be destroyed as they understand the animal was only acting out of instinct.

More information can be viewed below.
All about Australia
Why do sharks attack people who swim?
Douglas Hagler
Works at First Presbyterian Church of Phoenixville
Mistaken identification - and it happens so rarely, it's like asking "Why do vending machines murder people?" (Vending machines kill far more people each year than shark attacks do)
Not only mistaken identification, but sharks also have a process for figuring out what a new things is, whether it is edible, etc. Large species of shark don't meet much in the ocean that is dangerous to them, and the last step in their assessment is to give an "exploratory bite" and taste the creature/object. These bites are usually not fatal, and are not the same kinds of bites that are associated with predation. It's like a nibble of a food you're not sure you're going to like - and apparently, people do not taste good, because the shark almost always swims away after that first exploratory bite.
What are your top three shark attack movies?
Shelby Sherman
watch lots of movies and write for Ruthless Reviews
I'm going to go rouge here with two of my picks
Jaws (the movie that started it all)
Piranha Sharks (With John Wells)
Santa Jaws (Cheesy to the max, but wonderful)
by Gregory Bolden
Why are surfers common victims of shark attacks?
Bianca McCartt
Amateur shark fanatic
The conventional wisdom is that a surfer, silhouetted on the surface of the water bears a strong resemblance to a seal from a shark's point-of-view.
From the image below, you can see that it seems logical.
Another consideration is that surfers are intentionally seeking out conditions that are different from non-surfers. It's possible this puts them at higher risk, because perfect surfing conditions may also be ideal hunting conditions for sharks. I don't know if this is true. Certainly, most other activities where people are in the ocean, they are looking for calmer seas than surfers.
For comparison, let's look at scuba divers who often intentionally seek to be in the presence of sharks but are very rarely attacked. Apparently the exhalation of bubbles is strange & scary for sharks. Scuba divers don't resemble anything on a sharks typical menu!
Although surfers do seem make up a disproportionately high number of the cases, the chances of anyone being attacked by a shark are incredibly low. It is a risk that comes with getting in the water, just like a jellyfish sting or getting sucked into a riptide. Many people view this low risk as worthwhile to experience the awesomeness that is the ocean.
What was the worst shark attack in history?
Sergio Diniz
Scuba diver specialized in marine biologyI will reproduce here Sergio Diniz's answer to Which World War 2 ship had the most tragic history?, about the worst shack attack ever. We cannot think about a ship without thinking about its crew. In this matter, for me the history of USS Indianapolis (see USS Indianapolis (CA-35) - Wikipedia) is the most horrible. In July 1945, Indianapolis completed a top-secret high-speed trip to deliver parts of Little Boy, the first nuclear weapon ever used in combat, to the United States Army Air Force Base on the island of Tinian, and subsequently departed for the Philippines on training duty. It was sunken like too many other ships in WWII, with Japanese torpedoes. But the torpedoes were just the beginning of the nightmare of the crew, later on devoured in large quantity by sharks! The largest and wor
a shark attack more probable on the high seas or on the coast?
Emily Sesso
Found love in fruits, veggies, nuts and consuming them raw
But the USS Indianapolis dumped hundreds of already wounded and bleeding men into the deep waters. Sharks can smell the smallest drop of blood from miles away. The combination of those two factors were obviously fatal for the men.
Most shark attacks happen in shallow waters, like waist deep, where sharks are more likely to find feed such as seals and birds. Most sharks also enjoy the murky-ness of shallow waters. Humans surfing or floating in shallow waters resemble animals off shore going for a dip.
You also need to consider the species of the shark. Some are shallow water swimmers, some prefer the darkness of the depths.
Bull sharks, the most dangerous shark to man, are capable of swimming in both salt and fresh waters. They actually prefer to swim in coastal waters, not venturing deeper than about a hundred feet.
In any case, I'd rather be under water with the sharks than floating on the surface looking like prey. Unfortunately for humans we haven't evolved like the bull shark to adapt to different environments. We're floaters, who can't breathe underwater for too long and our eyes don't adjust to fresh waters vs salt waters.
If you have any hesitations before going into the water, check the conditions. If it's overcast and the waters are shallow and murky, maybe think twice. But remember, more people die from bee stings than shark attacks. Elephants kill more people than sharks, and so do vending machines.
What would happen if a Shark attacked a Manatee?
Patricia Giglio
Knowledgeable and self taught in all areas of interest
The manatee would die. The manatee has no defense mechanisms at all. sharks don't go after manatees for a couple reasons.
They don't normally go after manatees with the exception of the tiger shark, which is again, rare. Manatees stay kind of, off the grid and don't tend to really bump heads with other animals.
Also, they tend to purposely stay in extremely, extremely shallow water which decreases the risk of an orca, Shark dragging the manatee into the water and holding it down. Alligators and crocs are more prevalent to the manatee habitat than a shark and they rarely attack manatees, with the exception of manatee baby's, if anything. However, a shark will always overpower a slow moving harmless manatee. I also don't believe sharks are enticed by the big boned, thick blubber manatee.
Why India never gets news about shark attacks on its coast?
Will putting eye stickers on surfboards deter shark attacks?
Gray Wilton
PhD in Ratiocination Applications, University of LifeIt is NOT likely that doing so would make any difference at all since I suppose that you means on the lower side of the board so as to possibly scare the shark away.
The problem is twofold. First sharks are curious animals and would almost have to investigate the "two eyes", but more importantly the sharks, looking upward toward the sunlight would simply NOT SEE the eyes anyway. Surfer on the left and seal on the right as seen from the shark's perspective in relatively clear ocean water. To a shark both look like a possible snack and worthy of further up close approach.(
Will sharks attack humans in open water?
Gray Wilton
Master Instructor; Course Director; Staff InstructorSharks use their mouths to "investigate" potential food sources so "attacking" humans is not accurate anymore than human "attacking" their food. Most so-called "attacks" are nothing more than "taste testing" by the shark in low visibility waters, such as close to shore, or where rivers or streams meet the oceans. Most sharks simply do NOT have humans on their menus for the fact that they see many more marine mammals and fish than terrestrial bipedal animals. I have been in and around sharks of all sizes and species over the past 35+ years and have never had one ever seem to be set on "attacking" me or anyone in my party.
I will tell you that seeing a 14+ foot shark up close in the ocean where you are diving does cause a momentary pause (or pucker!) but it does not mean that we abandon safe
Why do sharks attack more women than men?
Robert Esposito
Former Retired consultant (1985–1996)Because more woman go out on the water paddling on a surfboard, which, from below, makes them look like turtles, a shark's favorite food.
Do killer whales and sharks attack polar bears?
Benjamin Keno
Knows English
At least Greenland sharks are notorious for eating polar bears, there are a number of articles on that, including:
Earth - Mysterious giant sharks may be everywhere - BBC
Shark that smiles for the cameras: Meet the fearsome creature that eats polar bears and can live until 200 - Daily Mail
Would a shark attack a saltwater crocodile?
Stefan Gebhardt
Chemical Process EngineerPossibly. There was a crocodile head that washed up on a beach an people think it could have been a shark that did this. No one knows for sure though.
What makes shark attack survivors want to protect sharks?
Joseph Dedrick
Quora's Shark Buff
Rodney Fox, shark attack survivor. Mr. Fox is thought to be the most seriously injured individual ever to have survived a shark attack. https://www.rodneyfox.com.au/index.php/selectedContent/1676097867?currentDriven=2147259961&currentContent=677611600&PHPSESSID=28fdaff5067ee3e20f8cce927a9afbb2 - His organization's response to a shark culling.
Rodney Fox's story:
https://www.rodneyfox.com.au/index.php/selectedContent/677611600?currentDriven=2147259961&currentContent=1676097867

I believe survivors of attacks want to help the sharks for several reasons:
They want to understand why it (the attack) happened to them.
They come to see that the ocean is the shark's territory.

After the initial stage of disbelief and shock that a shark has caused a severe trauma and permanent disfigurement of their body, they begin to get over the anger and begin to understand that sharks are not predators/killers of humans.
They realize that what has happened to them was pure chance and that sharks are not the single-minded killers as Hollywood portrays them.
.
They come to realize that sharks are beautiful creatures in need of protection and understanding.
Additional information:
http://www.pewenvironment.org/news-room/compilations/attack-survivors-unite-to-save-sharks-85899401011
http://sierraclub.typepad.com/greenlife/2013/08/shark-attack-survivors-for-shark-conservation-debbie-salamone.html
http://newswatch.nationalgeographic.com/2010/09/13/survivors_of_shark_attacks/
A Final word:
http://www.youtube.com/watch?v=qpq5sc1XCoo
What is the most realistic shark attack movie?
Michael Chaplan
BA in Latin (language) & Movies, UCLA, University of Oregon (Graduated 1968)It was in one of Jacques Cousteau's movies. The diver was in an iron cage and a shark attacked. The diver filmed the attack from inside the cage. Jacques Cousteau directed something like 18 movies. This was a REAL attack, not CG.
How common is a shark attack in Malibu?
Brodie Brickey·
Former Captain Sport Fishing and Diving Boats (1985–1990)Shark attacks are not really common at all. If we were normal food for sharks there would be no swimming in the ocean, wading, surfing, water skiing or SCUBA diving. In fact there would be little boating at all. Sharks are such good predators that if we were on their regular menu we would not dare to go to the ocean. The vast majority of shark bites occur because we humans get mistaken for the shark's regular food. Great white sharks attack swimmers and surfers thinking that they are seals or sea lions. The majority of shark attacks occur under conditions of poor visibility. Murky water is your enemy because when the shark sees a flash of white from a foot and thinks it is a fish, or a G. W. sees a shadow that has the shape of a seal lounging on the surface. This is why there are so few at(more)
Shark Attacks
Do bull sharks attack humans?
Priya Matthew
Phd from Bangalore UniversitySince bull sharks often dwell in very shallow waters, are found in many types of habitats, are territorial by nature, and have virtually no tolerance for provocation, they may be more dangerous to humans than any other species of shark's.
How many shark attacks on humans are on those wearing wetsuits?
Predrag Maksimovich
Medical Doctor. Dental Surgeon. Specialist OTOHNS. (1973–present)
How many shark attacks on humans are on those wearing wetsuits?
Many decades ago when I was learning for my CMAS one star this was THE crucial question. The instructor answered that SCUBA divers are not yummy-yummy for the big primitive beasts but that we know that we are still on the menu because some sharks were killed and opened and pieces of neoprene were found inside.
If you watch those fantastic video clips from the shark island off Cape Town you can notice that those people are trailing dummies that are supposed to look like seals swimming on the surface. That's exactly how a SCUBA diver swimming on the surface looks like.
I saw only one shark off Gruž harbour in Dubrovnik, Croatia. We were going down on a sunken ship and the shark started to circle but we were already on the ship when it finally turned towards us.
Are there shark attacks in Greece?
Mike Edwards
SurvivorNot in the last years. Mainly because of the reduced numbers, fishing and boating activities. I have tried in the last 10 years to catch a big shark and caught only small ones and faraway from the shore. Despite the media hype shark attacks worldwide are rare.
What do you think of the Army's new plan for basic training, eliminating "shark attacks?"
Sean Sanders
Military History Enthusiast
What do you think of the Army's new plan for basic training, eliminating "shark attacks?"
I'm withholding judgment until we can see how this plays out in practice. I'm not a fan of doing things just because "that's the way it's done" (which is a very Army statement). I'm not a fan of opposing change because it might "make things easier". Things should be hard if they need to be hard, not because of some "I had to do it so they should too" mentality.
I understand some of the points made in the article. We don't draft soldiers anymore. The people that are there are there because they want to be there. There might not be a need to break people down to establish dominance over them.
At the same time, I'm not convinced that shark attack "betrays the innate trust between teammates". I don't see how that's the case. Soldiers aren't competing with each other. They aren't swarming each other, yelling at each other, smoking each other, etc. I don't understand how they came to that conclusion. If anything, it's a bonding event, something everyone went through together.
I think it also serves a purpose in that it pushes new recruits into a different headspace. It's setting an expectation for performing under stress. It also makes the first day the hardest day. Everything after that is just downhill from there, which I think may make it easier to deal with the mental and physical stress that soldiers are subjected to during the rest of basic. No matter what they're going through at the time, they've already been through worse.
At the same time, I do understand the importance of building cohesion and a sense of teamwork. I do see value in doing this from the very beginning. Personally, I think you could do both but time is limited and maybe they weren't willing to give up any other blocks of time for this team-building exercise. I think this is still a good enough idea to give it a shot and see how it plays out.
Training methods change. I'm sure there are people who were outraged when drill sergeants were no longer allowed to hit recruits but I think that the Army is better for that change.
They say you're more likely to die by a cow rather than a shark attack. Has anyone actually died from a cow attack?
Allen Lobo
Corporate finance, former physician & research physicistLord, not this kind of dum dum equivalency yet again! Yes, more people DO die each year from being trampled or gored by cows than they do by shark attacks.
The numbers in both cases are frankly negligible (20 or fewer per year in America in both cases). But such comparisons though frequently invoked, are comparing apples and oranges. Because the key point is that people aren't exactly throwing themselves in the company of potentially deadly sharks in the manner that they spend tens of millions of hours every single day herding and milking bovines. Yes I know, it's shocking.
Hey hey! News flash …. Did you know that Nile and saltwater crocodiles kill far fewer people each year than dogs do? Now that you are equipped with this rare nugget of exquisite wisdom, I now give you a river filled with
Are you more likely to be in a roller coaster accident, a plane crash or a shark attack?
Jeremy Miles
Data Scientist at Google
It depends.

Large passenger plane crashes are extremely rare (can you remember the last one?) Small plane crashes are much more common - but if you don't ever fly in small planes, your risk is pretty much non-existent.
Similarly, with shark attacks - you need to go swimming in the sea, a reasonable distance from shore. If you don't, you won't get eaten by a shark.
Do you go on rollercoasters? What do you call a rollercoaster accident? Is it when the rollercoaster gets stuck? Someone gets hurt? How hurt?
Let's say you're talking about dying. And let's pretend you do all of those three things as much as the average (American) person, and let's take the last seven years, in the USA. And we'll assume you're talking about commercial passenger planes.
49 people died in the Colgan Air crash in 2009 Colgan Air Flight 3407. There hasn't been another fatal passenger plane crash since 2001. (Although one person was 'critically injured' on a United flight due to turbulence, I'm not sure what that means, but the plane didn't crash. So we have 7 people per year dying in plane crashes, or (very) approximately 1 person in 50 million per year.
For shark attacks, there have been five in the past seven years - List of fatal, unprovoked shark attacks in the United States. So your risk is about 1 in 400 million per year.
According to RideAccidents.com, there are approximately 1 or two rollercoaster accident deaths per year in the US. It's a bit tricky to define it, because the people most likely to be killed are the people working there - I haven't counted those. If a person climbs onto the track, and is struck and killed by a roller coaster, was that a roller coaster accident? Well, yes. But (I like to think) the chances of something like that happening to me are extremely slim. In addition, many people who die in rollercoaster accidents have some unusual characteristic - for example an extremely slim young girl falling from a rollercoaster because she slipped under the restraint. That's never going to happen to me. But anyway, I'm going to go with 1 in 200 million.
So it appears that plane crashes are most likely to kill you - but a lot more people fly every day than go on rollercoasters or swim in the sea. In addition, whenever we are estimating very rare events, very small changes can dramatically change our estimates, so there's always a great deal of uncertainty. If a rollercoaster flew off it's track and landed in the crowd, killing 200 people - everyone on board and several people on the ground, the chances of death that year in a rollercoaster accident go from 1 in 200 million to about 1 in 3 million. But if two jumbo jets collide over a crowded city, the chances of death in a plane crash plummet even more.
That shows another problem - the deaths aren't independent. We can't really count them as individual deaths, because they were related to one another. One thing went wrong in the rollercoaster, and it kills one person; one thing goes wrong on a plane (well, probably several things) and it could kill hundreds of people
To put those numbers in perspective, your chance of being killed in a car accident are about 1 in 8000 per year, you have about a 1 in 10,000 chance of killing yourself, and something like a 1 in 20,000 chance of being murdered.
So I'd say that if you wanted to fly to Florida, go swim in the sea and visit Disney World you're probably more likely to die on the way to the airport because you were hit by a bus.
Why do people love watching victims of shark attacks on TV?
C,C, Ramirez
Studied Psychology & Film (academic discipline) at University of South Florida.
Why do people love to watch victims of shark attacks on TV?
The human mind is a duality of many things. We deplore violence, yet we watch war movies, we hate to see an animal butchered, but we enjoy steaks and hamburgers. Or we don't wish to be in a car accident yet we will always slow down and watch to see if there happens to be a white sheet when we see a car accident.
This holds true for this as well. However what people don't realize is that this is actually something that is built into ourselves before we evolved. We would watch during a kill of other predators and we would scavenge what we could because before we evolve into what we are today we were not always on top of the food chain.
This part of us is a remnant of our past, much like our appendix or how we as infants we would grip anything that is placed into our hands because before we evolve into walking on two feet our young would hold onto us much like you see infant gorillas do when they hold onto their mother's bodies.
So while you begin to ponder on this, why don't you really think for a moment of what other things that are actually a holdover from when we were still living in the wild?
1Will a shark attack a bear?
Raf Young
Member of the Zoological Society of London.
Yes, if it was a large and hungry enough shark.
They'd definitely scavenge from a floating carcass, too.
This Greenland shark had a polar bear jawbone in its stomach.125 viewsView 2 upvotes2
How are shark attack scenes in the movies shot?
Lello Mascetti
Former MSDT Diving Instructor 3500 Dives, 1200 Students at PADI (1999–2007)
Today, almost everything is CGI or computer generated.
Back in the days, you had to be very creative to simulate something that rarely happens, with a real predator who lives in the ocean, on a strict budget.
Let's take the most iconic shark movie of all times: Jaws
What made this movie really great was that for almost half of the movie, you could not see the shark. You could only see the "effects" of his presence.
The heavy lifting was left to our imagination, and boy, it worked!
What most people don't know is that none of this was planned… it was simply due to the unreliability of Bruce, the mechanical shark.
Due to endless mechanical problems, the use of Bruce had to be kept to a bare minimum, almost, to the point of jeopardising the whole production. The obvious solution was trying to hide it for most part of it.
Remember the opening scene? The girl taken while her lover fell asleep on the beach?
Well, to make that scene, the girl had to be strapped in a harness attached to a bunch of ropes , while several strong men will pull her from one side to the other with little regard of her spinal cord…
The scenes in water, with real sharks, were done by the legendary Ron an Valery Taylor. An Australian couple, with a passion for sharks and the underwater world.
The problem was that real sharks have a hard time following a script… When Spielberg requested footage from a shark attacking a boat, or chewing a cage, their reply was "yeah…our sharks don't do those sort of things! Also, the biggest one we have seen was approximately 5 metres long, yours is 9!"
The last issue was easily fixed by taking a jokey, teach him how to dive (at least to the extent he would not drown in a cage below the water surface) and stick him into a undersized cage. Next to a "regular size" shark, it did the job.
The other problem was much harder to solve: convince a great white shark to crush a cage in Hollywood style.
Luck came again to the rescue!
One day, when the cage was empty, a great white jammed his head into the cage, which was secured to a little support boat. Unable to free himself, the shark started ripping the cage off, almost sinking the small boat.
Nothing could be done, but film it!
If I remember correctly the shark could not be saved and died but some frames made it to the final cut.
by Semra Oz
Which beaches in Florida are you most likely to see a shark?
Lou Lozada
Born and raised in Miami. Long time resident of Coral Gables.
As a surf photographer, I can only tell you the beaches where I have personally seen sharks: 1) New Smyrna Beach, no doubt. You're almost guaranteed a shark sighting. Aside from NSB, in no particular order of frequency: Cocoa Beach, Sebastian Inlet, Ft. Pierce.
Surprisingly, my home spot - South Beach - after years of resembling a gigantic fish bowl, has been home to a mini-congregation of sharks. The same 4, 5 sharks swim the exact same spot, every day. They've done so for the past two years, or so, now.
They're there, every day, and they don't bother anyone, even swimming mere inches from your feet. Occasionally, some drunk idiot (South Beach doesn't exactly have a shortage of these) will try to grab one of them by the tail.
That doesn't end well. (I should also add that touching any marine life in the wild is almost always illegal. DO NOT TRY TO TOUCH THE SHARKS.)
If you want a guaranteed shark sighting, come to South Beach and hope the weather and wind cooperate.
But, don't worry - sharks are everywhere. They just usually don't bother anyone.