The Most Prestigious Hotel Swimming Pools In The World
Are you planning to take a refreshing vacation in the scorching summer sun, looking for a quiet place to relax by the water? These prestigious pools will do the trick.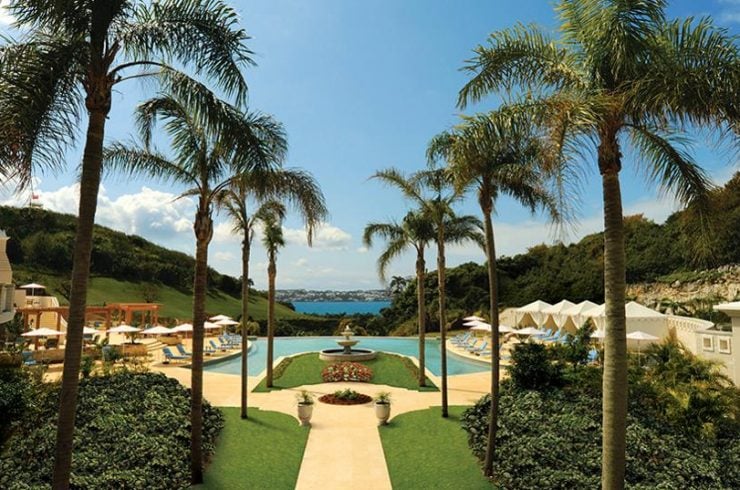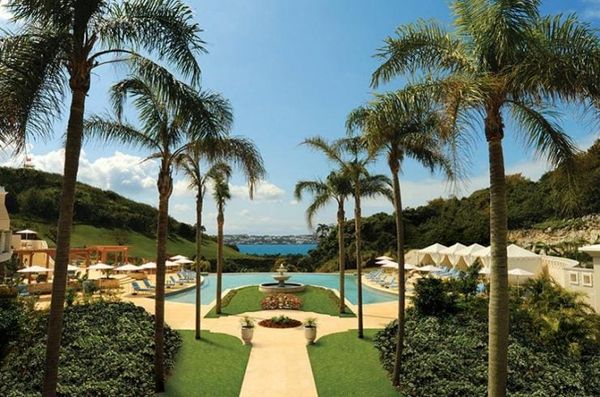 Lifestyle - Travel - luxury hotels
By  YEET MAGAZINE  Updated 0200 GMT (1000 HKT) July 20, 2021
| GettyImages

Are you planning to take a refreshing vacation in the scorching summer sun, looking for a quiet place to relax by the water? These prestigious pools will do the trick.
It is clear that the majority of resorts practically all offer a privileged area for swimming. In order to stand out, some luxury hotels and resorts have set the bar high, very high. From Bali all the way to Bermuda, these hotel pools are so amazing and breathtaking that they are worth the trip on their own.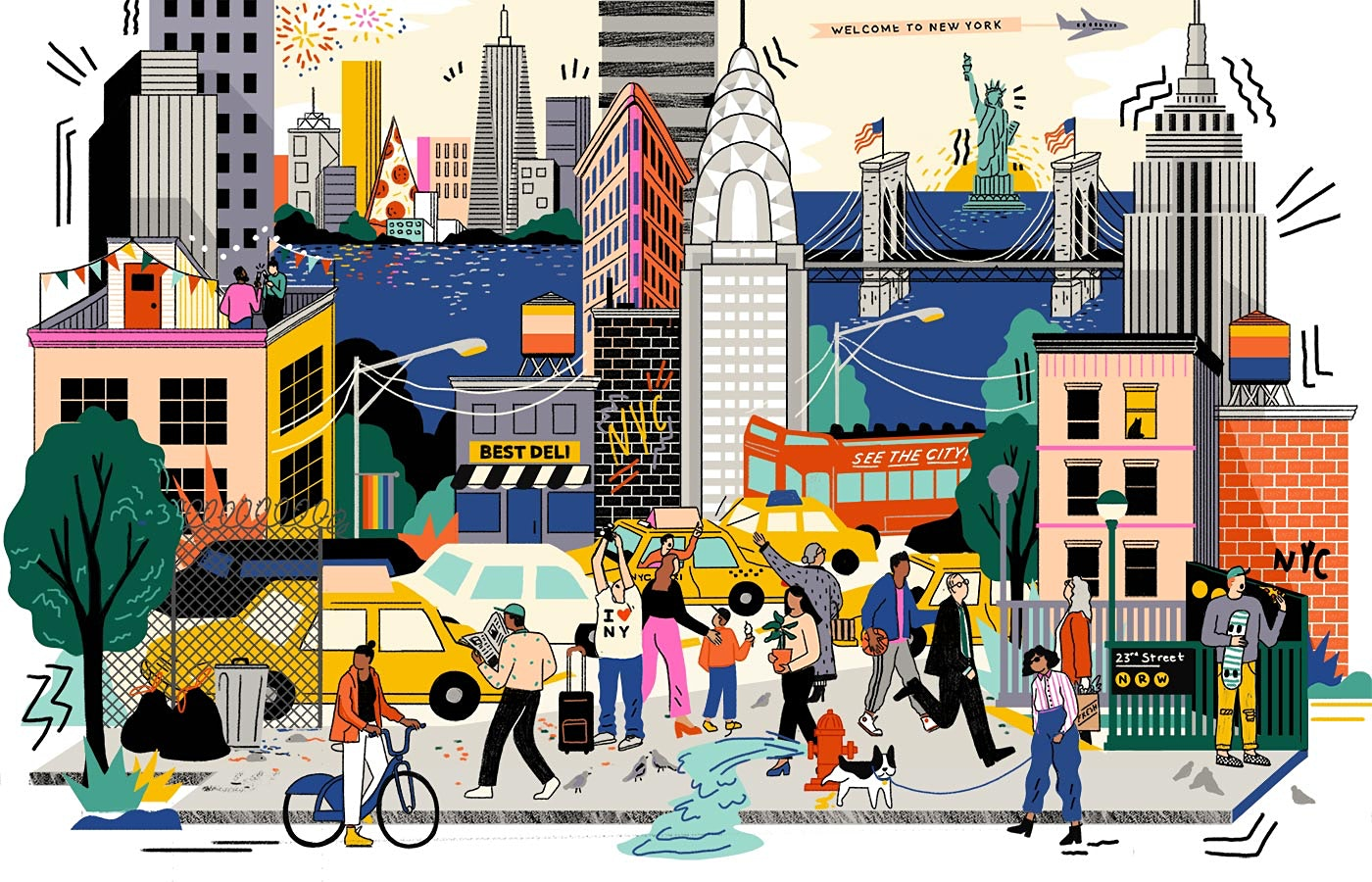 Marina Bay Sands , Singapore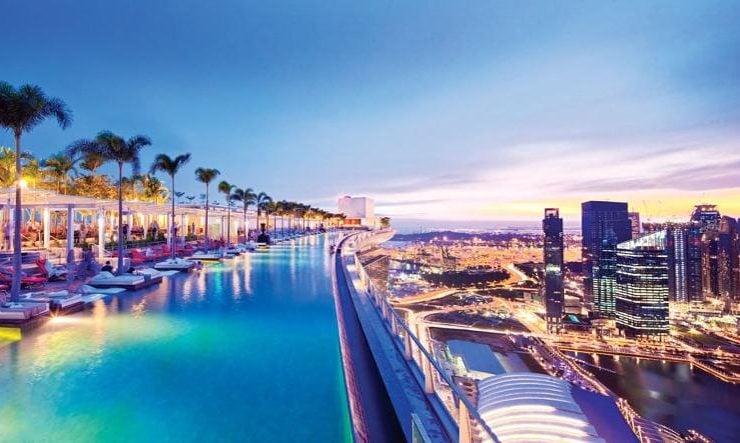 The world's largest rooftop swimming pool, located on the 57th floor of a futuristic-looking hotel, was made famous in the final scene of the movie Crazy Rich Asians. If you don't feel dizzy, this nearly 152-meter swimming pool will offer you a breathtaking view of the whole city, especially during the sunset.
POPULAR NOW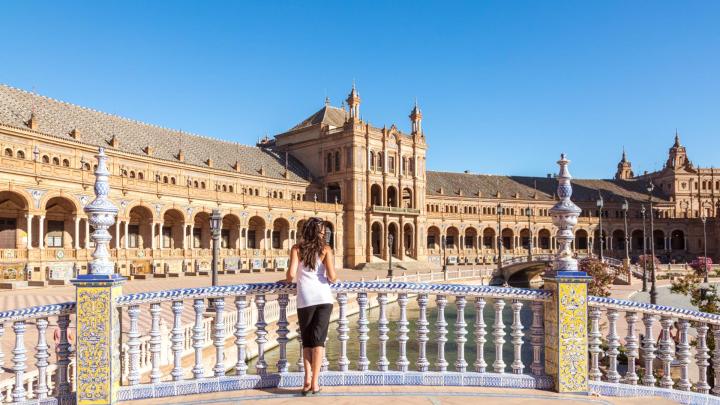 The Joule , Dallas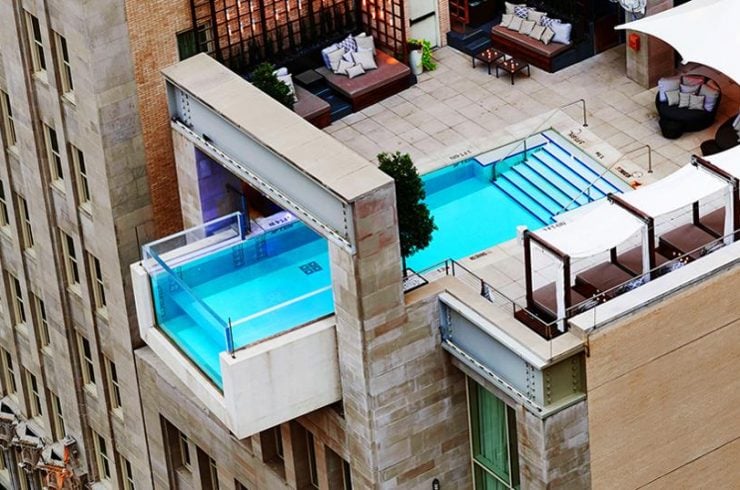 This Adam Tihany-designed swimming pool sits 2.5 meters beyond the frontage of the Dallas Boutique Hotel. To give visitors an even more adrenaline rush, the swimming pool is made up of glass walls so you can be as close as possible to the city.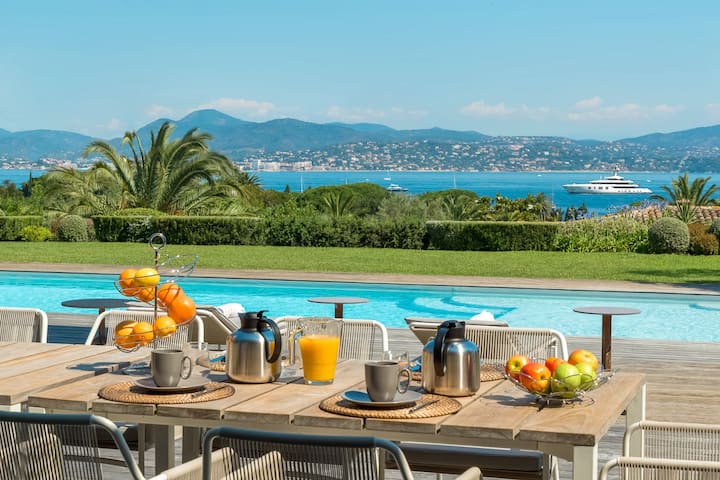 Casa Chameleon in Las Catalinas, Costa Rica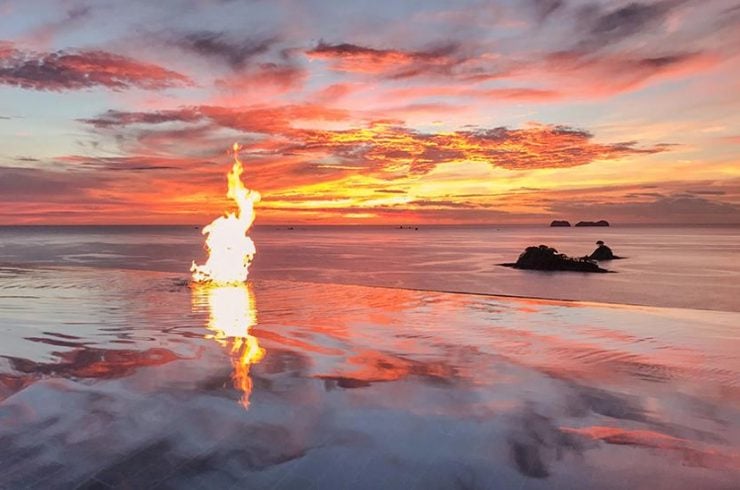 Even if the 21 villas of this resort, located at the top of the cliffs, have their own salt pools, you will not resist the urge to go swimming in the middle of the night in the wild waters. This is without counting on the fire that will ignite on the surface of the water, offering a prestigious spectacle.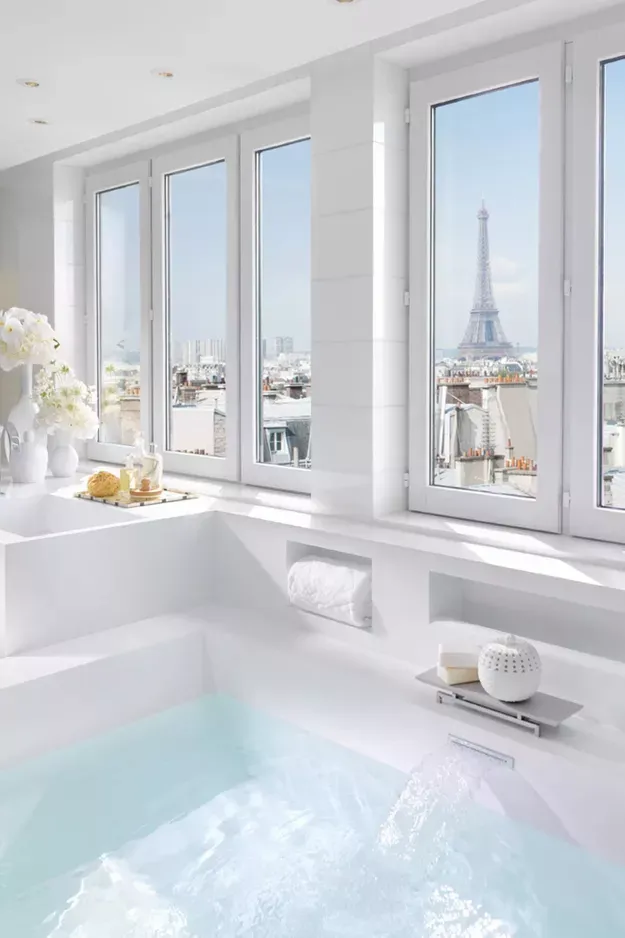 Ladera Resort , Saint Lucia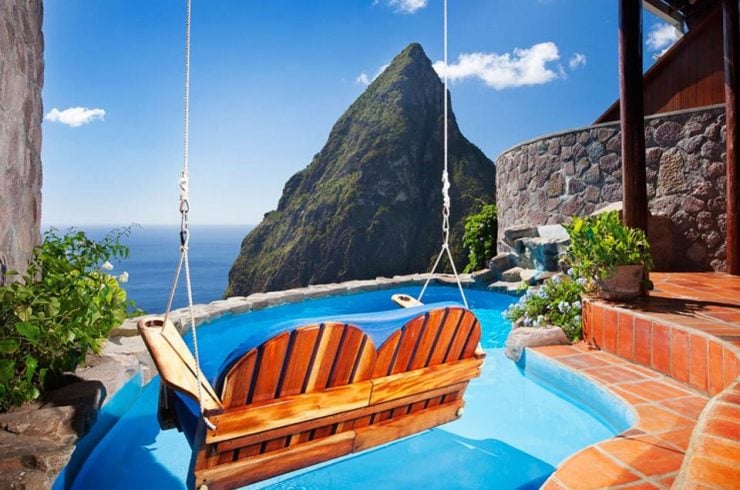 Perched more than 300 meters above the Caribbean Sea, this four-star hotel will take you as close as possible to the peaks of Saint Lucia. You can almost touch them while being in the private pool. Some of the pools even have fancy swings.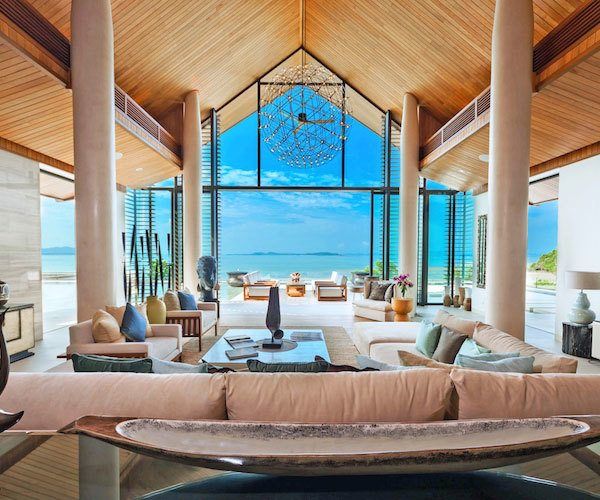 Four Seasons Resort , Maui, Hawaii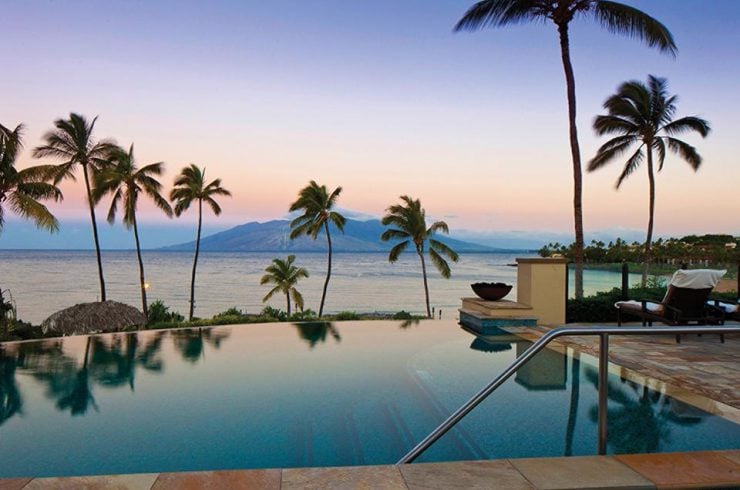 From the poolside of the five-star hotel, measuring 246m², you will spend the day gazing out at the neighboring island of Lanai and the mountains of West Maui. If you can manage to look away from this breathtaking landscape, dive to the bottom of the pool to hear the underwater music system.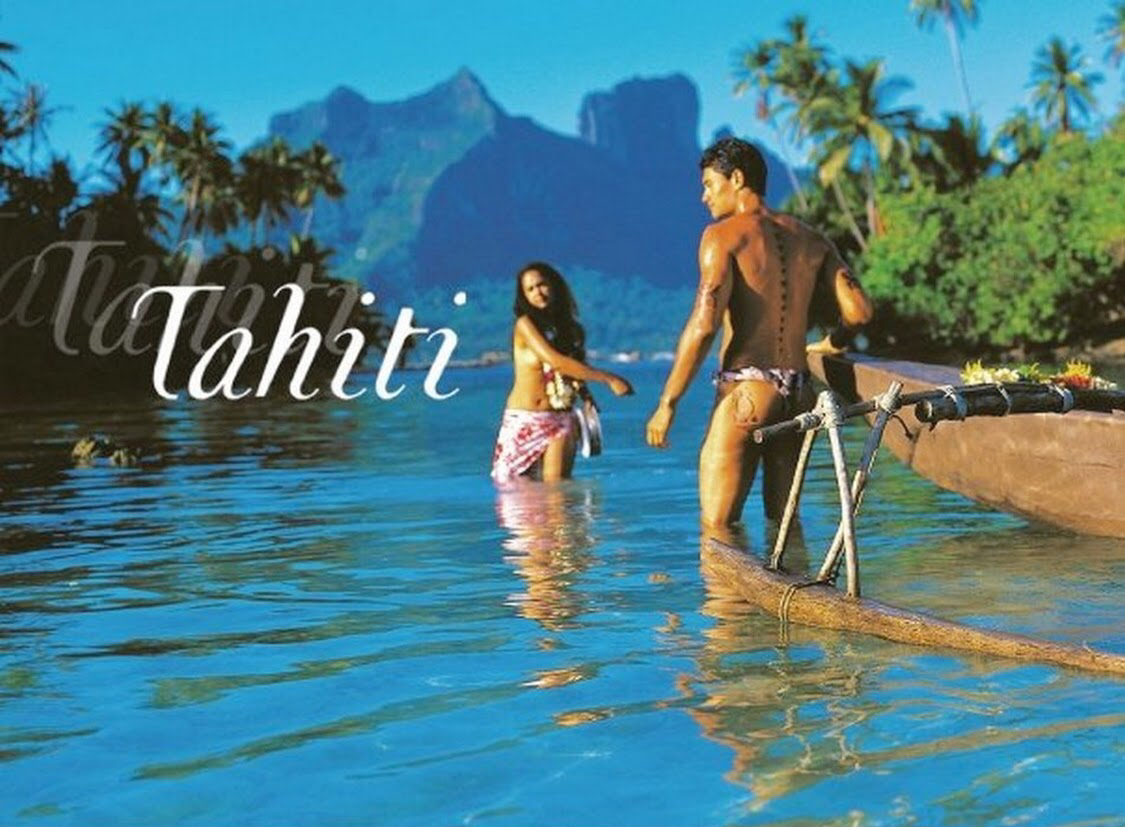 Montage Laguna Beach , California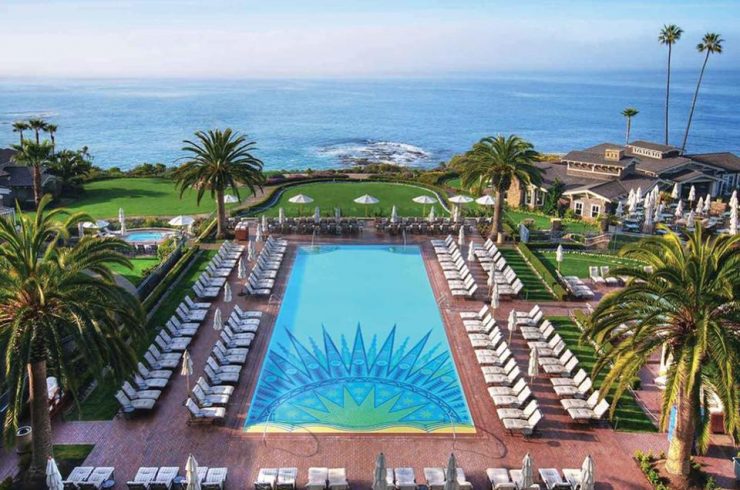 The huge Mosaic Pool is the focal point of the five-star Southern California hotel. The mosaic represents a magnificent sun seeming to rise, with a view of the Pacific from the swimming pool.
The Mulia - Nusa Dua, Bali and Mulia Villas - Nusa Dua , Bali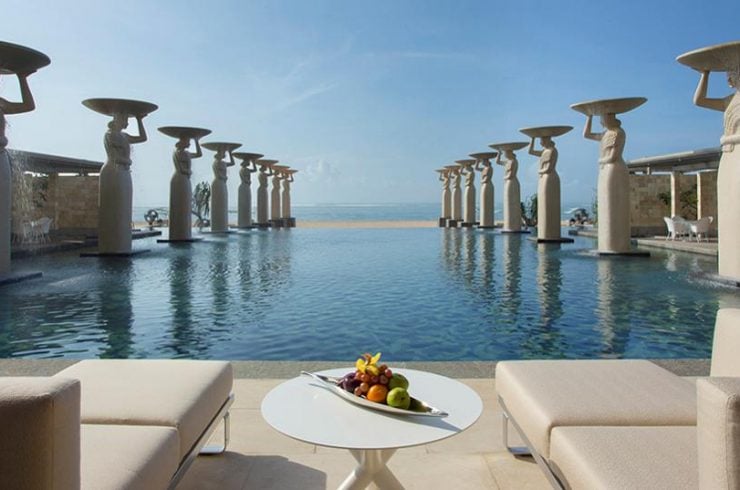 The Oasis is Bali's longest beachfront infinity pool and one of the most remarkable: it is made up of majestic statues depicting how Balinese women wear certain offerings on their heads, a tradition dating back hundreds years. This artistic pool has been a place of lust for many celebrities like Lupita Nyong'o and Shay Mitchell who have posed for Instagram photos.
Amangiri , Canyon Point, Utah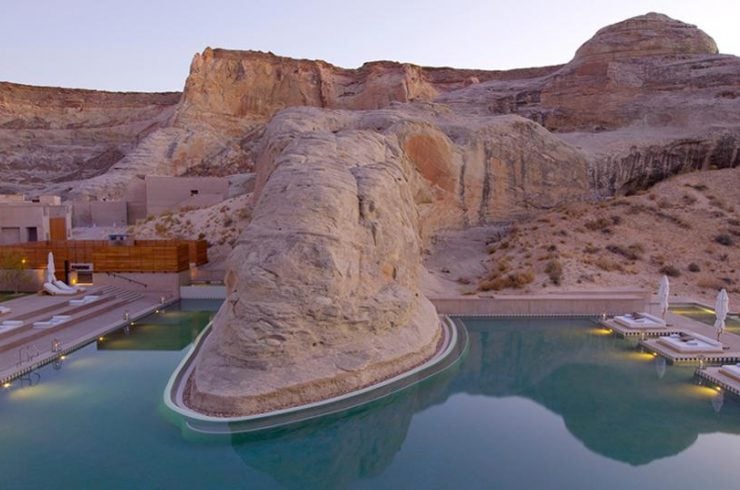 The swimming pool of this four star hotel appears like a mirage in the middle of the desert. The pool is built around a huge 165-million-year-old boulder, which helps it blend into the sandstone landscape.
St. Regis Deer Valley , Utah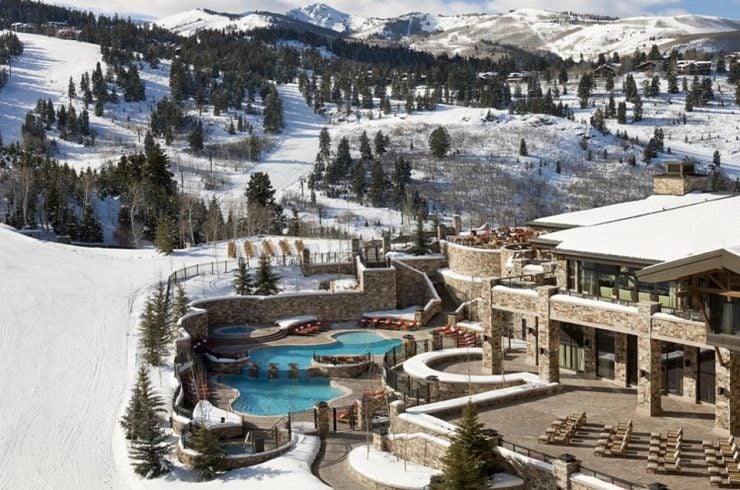 This 208m² Park City is open all year round, but attendance is at its peak in winter. Take a dip in the four-star hotel's heated infinity pool with breathtaking views of the Wasatch Mountains.
Grand Hotel Tremezzo , Lake Como, Italy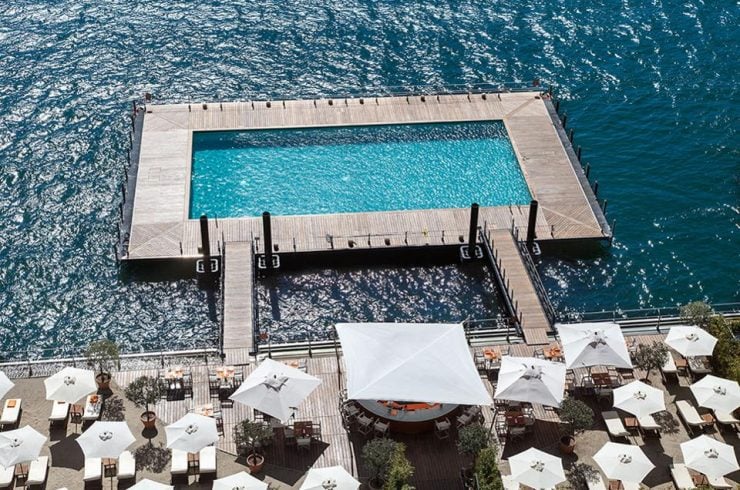 The floating pool on Lake Como at the family-run hotel from 1910 is extraordinary. Dive into the azure waters to discover the lake and the mountains of La Grigne.
Hotel Unique , São Paulo, Brazil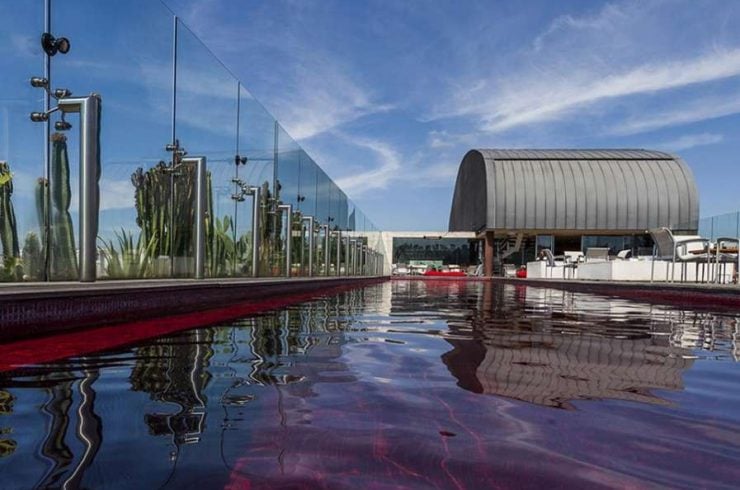 The water in this hotel pool looks crimson, this is only an illusion caused by its background color. During the day, go to the eighth floor for a quiet spot reserved for hotel guests. The swimming pool turns into a nightclub in the evening and is open to the public. You will not miss the festivities even if you go for a swim, the music can also be heard in the water.
The Shore Club , Turks and Caicos Islands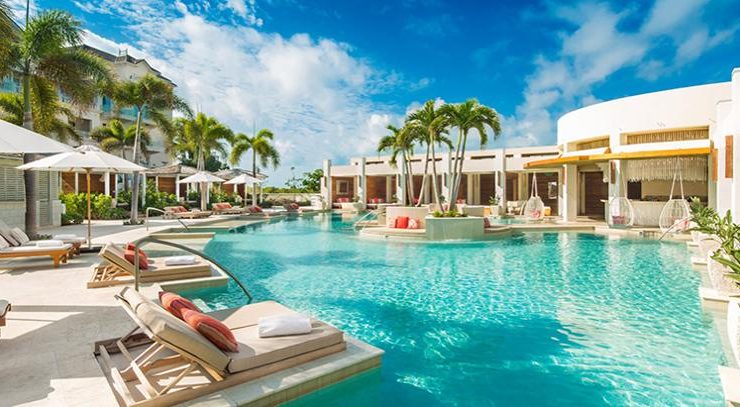 This Turks and Caicos Islands hideaway is located in a quiet part of the island so that there is enough space for you to enjoy your vacation and the Colonnade pool. Swings are available above the water. You can also gather around the fire which is located in the center of the swimming pool, or in the living room of one of the wooden cabins.
Rosewood Bermuda , Bermuda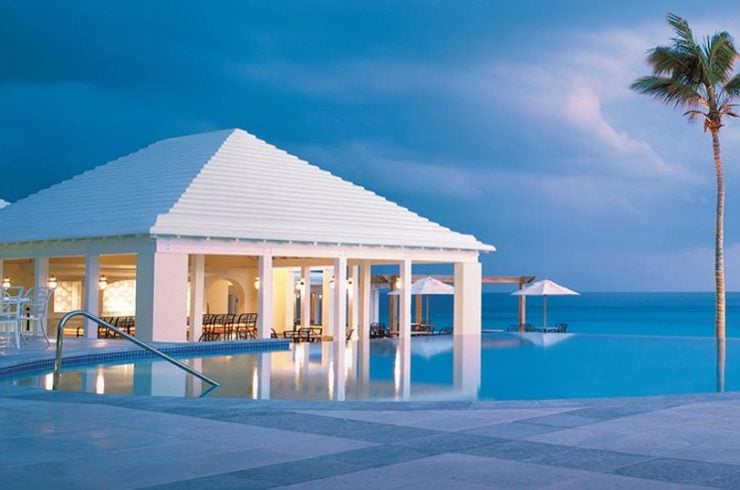 The choice will be hard at this four-star hotel in Bermuda. There is the Horizon Pool at the Bermuda Beach Club which looks peaceful. Then, you have the option of swimming in the Palm Court swimming pool which is built around a fountain overlooking Harrington Sound and a cave.
Park Hyatt St. Kitts Christophe Harbor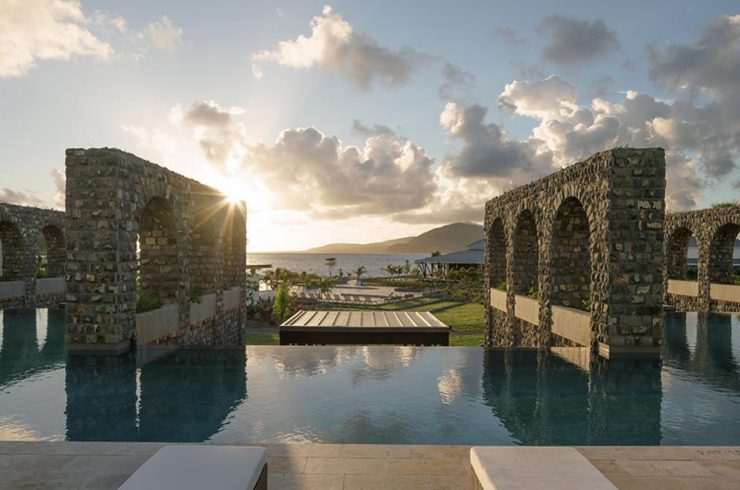 Facing Nevis Island, the pool looks like a natural body of water. In the evening you can admire the stars in the sky of St. Kitts reflected in the swimming pool. For a unique experience, try the adults-only Rampart Pool, featuring stone arches reminiscent of Brimstone Hill Fortress.
Four Seasons Resort Hualalai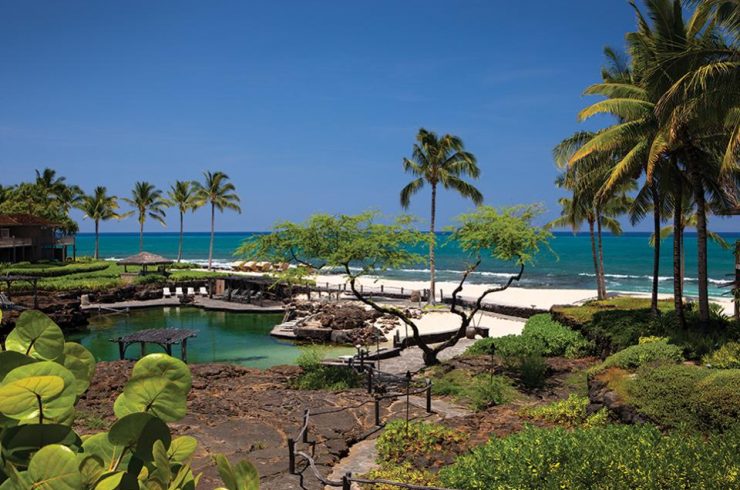 The five-star resort's seven pools are amazing, but the one at King's Pond is one of the most majestic. Carved out of volcanic rock, this 6,800 cubic meter pool contains 4,000 tropical fish. Do not hesitate and get on board.
Athenee Hotel , Bangkok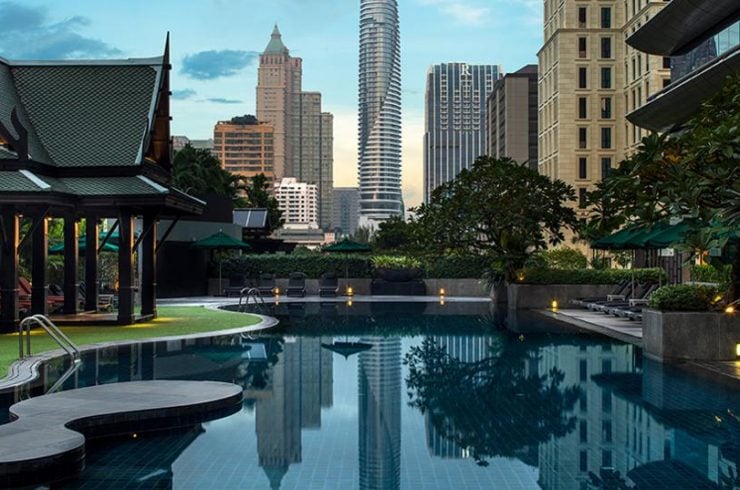 Discover an oasis in the middle of the city of Bangkok on the fourth floor of this hotel built on the grounds of a former palace. The lagoon style of the pool will remind you of a garden made up of wild plants and trees. But the surrounding buildings will remind you that the oasis is in the urban center.
Daily YEET MAGAZINE Newsletter

Receive the essentials of business and entrepreneurship news every morning.
Subscribe to YEET MAGAZINE and find out each quarter:

Exclusive reports and analyzes on business strategies
Testimonials and interviews with stars of entrepreneurship
Our rankings of businesswomen and men
Our lifestyle selection
I subscribe
You will also be interested in: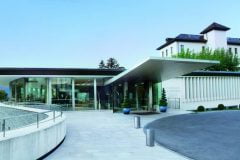 An interior journey to Clinique La Prairie, an address of excellence that wishes you well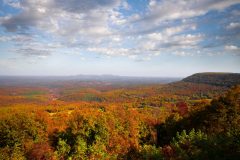 Summer series | These 50 places to visit after the pandemic: The Ozarks Mountains of Arkansas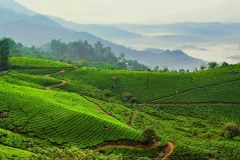 Summer series | These 50 places to visit after the pandemic: Assam, India



More travel news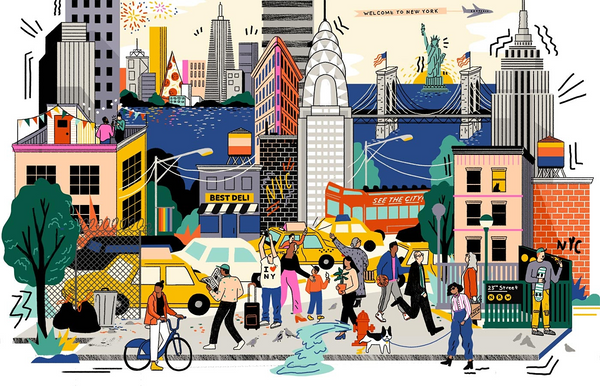 Are You Planning A Trip to New York City? Here Are Some Interesting Events You Can Attend In One Week.
This city never sleeps for a reason — there's way too much to do. Catch an art show in Chelsea or a play Off Broadway. Head to an underground venue to see your favorite band play live or to a pop-up for a mouthwatering prix fixe meal.

YEET MAGAZINE25 MAY 2021 • 48 MIN READ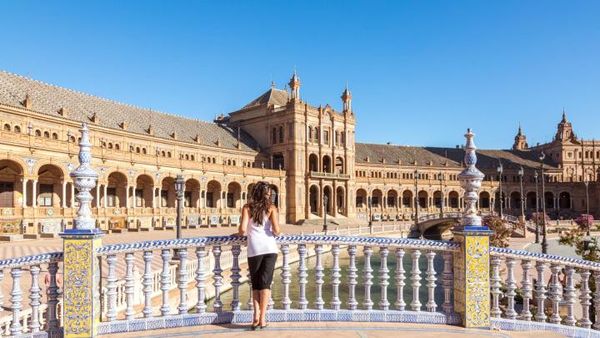 Spending Summer In Europe?Explore Top attractions - Experience The Best Of Your Destination With Attractions, Tours, Activities.
Recommended in Europe Our top picks for Europe experiences to get you started - A courtesy of booking.com

YEET MAGAZINE22 MAY 2021 • 12 MIN READ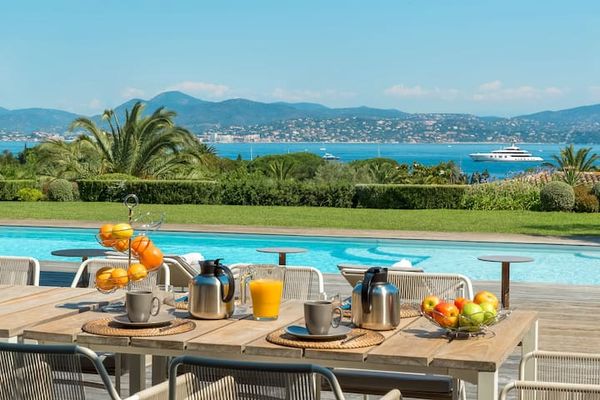 France : These Exquisite Luxury Properties Could Be Yours To Rent On Airbnb Luxe And Prices Are Ridiculously high
YEET  MAGAZINE  Published 1333 GMT (2133 HKT) May 22, 2021 Airbnb Luxe homes in FranceLUXEEntire villa in ÈzeVilla on the Sea · Villa on the Sea - 5Br - Sleeps 1010

YEET MAGAZINE22 MAY 2021 • 21 MIN READ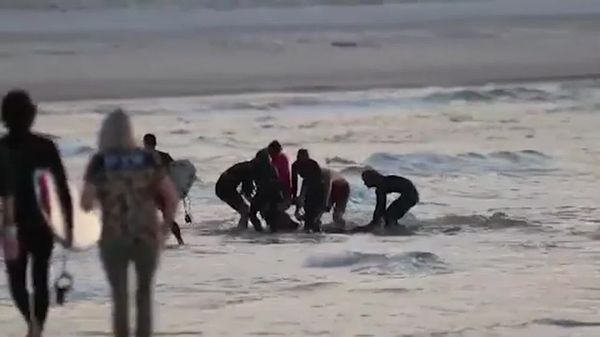 Australia : Surfer Dies After Shark Attack
YEET - Published 0914 GMT (1714 HKT) May 22, 2021 NewsFlash NewsA surfer died after being attacked by a shark on a beach north of Sydney, Australian authorities said Tuesday

YEET MAGAZINE22 MAY 2021 • 61 MIN READ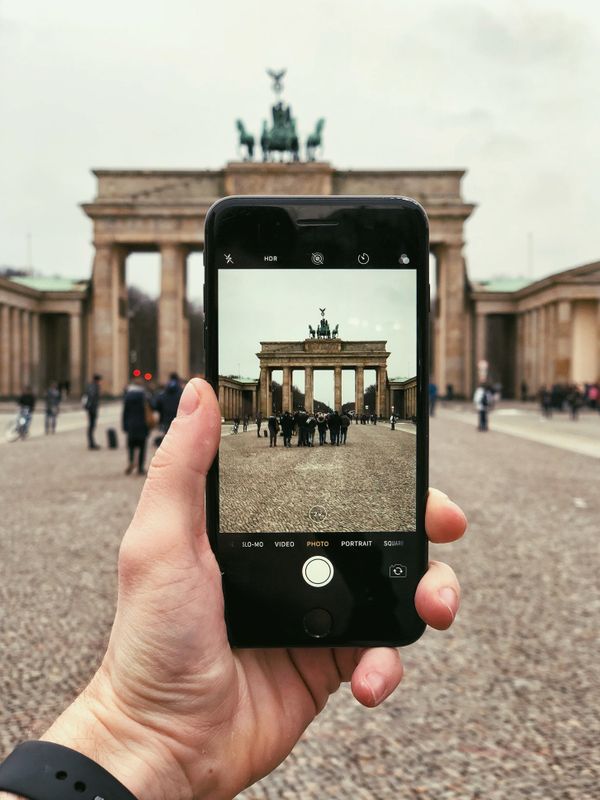 Post- covid Tourism: Things To Do In Berlin
Updated 0658 GMT (1458 HKT) May 20, 2021 By Loic Henry What should you visit in Berlin?   Small selection of places to visit that come off the usual tourist trail:

YEET MAGAZINE20 MAY 2021 • 6 MIN READ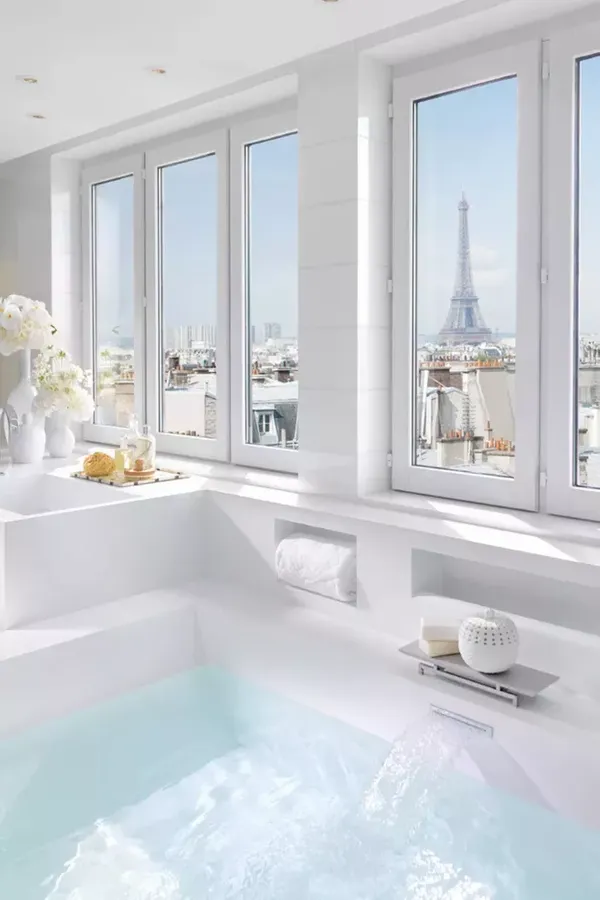 Under The Magnifying Glass of Yeet Magazine: The Mandarin Oriental In Paris
In the very chic rue Saint-Honoré, near Place Vendôme, upscale boutiques and fashion houses, suddenly, a place appears. Like a luxurious palace which crushes neither the soul nor the delicacy. Welcome to the Mandarin Oriental.

YEET MAGAZINE30 APR 2021 • 114 MIN READ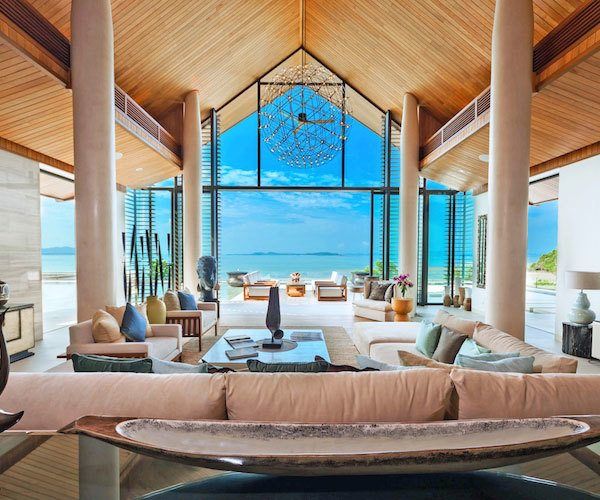 Asia's most lavish holiday villas for a luxury 'isocation' experience
Accommodation, Asia, Indonesia, Regions, Thailand, Vacation Rentals Yes. You read it correctly – isocation. No typographical errors here. We know how the pandemic and the quarantine have sparked a phenomenal new

YEET MAGAZINE29 APR 2021 • 19 MIN READ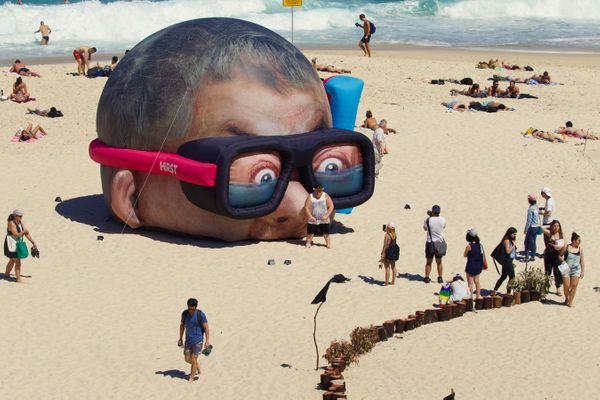 Why Australia Has The Best Beaches, Not Mexico
By Nicole Bass | What Mexico lacks (aside from a tiny strip off northern Baja) is temperate/sub-Antarctic beaches.And while Mexico's marine life makes Mediterranean islands (definitely overrated) look sterile...

YEET MAGAZINE19 APR 2021 • 8 MIN READ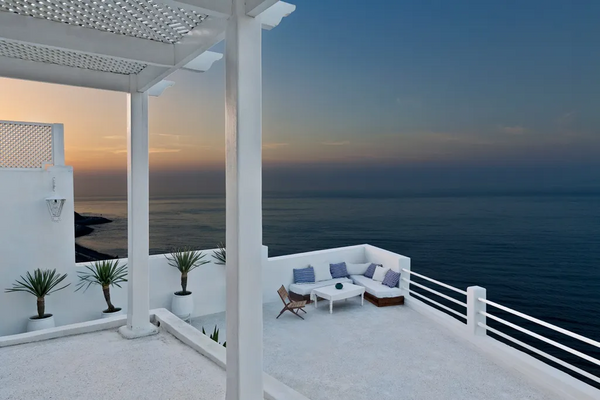 9 Airbnbs You Will Want to Rent Just for the View
Whether on the beach in Malibu, the shores of Lake Como or hidden in the Greek islands, we 've spotted nine houses of character on Airbnb, and the keys could be yours to rent this summer.

YEET MAGAZINE14 APR 2021 • 4 MIN READ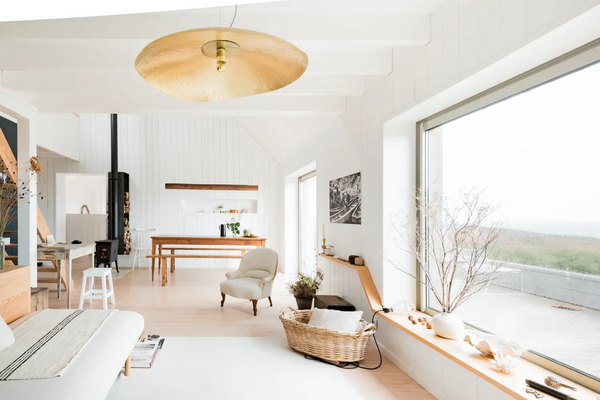 © Airbnb The Best Houses With Sea View You Could Rent This Summer Are On Airbnb.
By Natasha Vila | To forget lockdowns, quarantines, and travel restrictions, during COVID And beyond, one could imagine getting an overview of the beautiful houses plunging onto the most beautiful Normandy and Breton beaches for rent on Airbnb.

YEET MAGAZINE14 APR 2021 • 3 MIN READ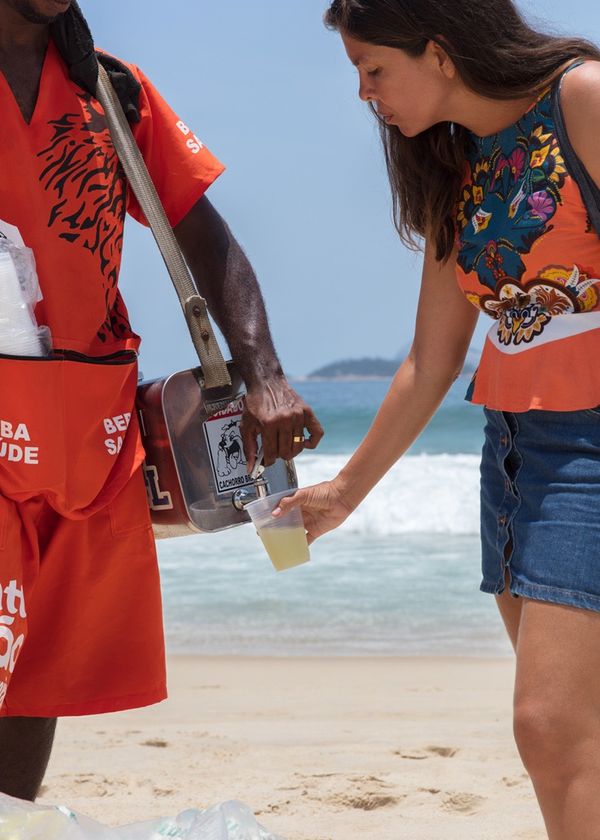 Rio de Janeiro 10 Reasons To Make Brazil Your Summer Destination.
By Alexandra Di Greco | The beach, something of an agora brasiliera, is an integral part of life in Rio, more so than in any other city in the world, producing the delightful sensation of being on an endless vacation.

YEET MAGAZINE9 APR 2021 • 6 MIN READ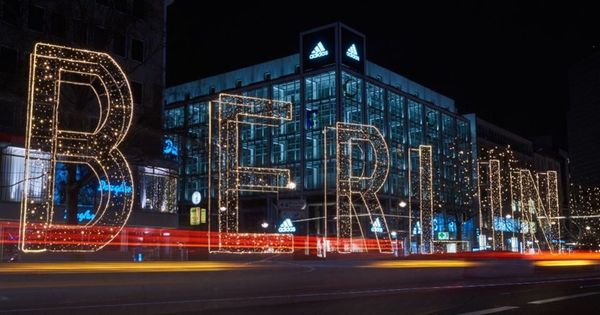 Berlin: The Edgy City, From Its Fashion To Its Architecture And Charged Political History.
By Joan Ulrich | With a population of almost 4 million people, Berlin is the second most populous city proper in the European Union and the seventh most populous urban area in the European Union.

YEET MAGAZINE9 APR 2021 • 10 MIN READ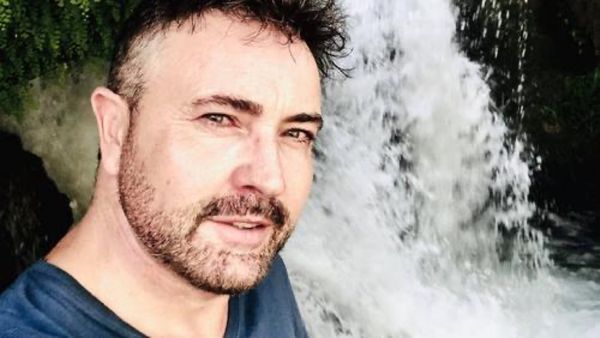 Turkey: French Tourist Jailed For Attempting To Bring Home A Holiday Souvenir.
Turkey: When Bringing A Holiday Souvenir Can Lead To Jail The ruins of Side in Turkey Joël Soler, a French documentary filmmaker has paid the price for the very strict

YEET MAGAZINE14 MAR 2021 • 2 MIN READ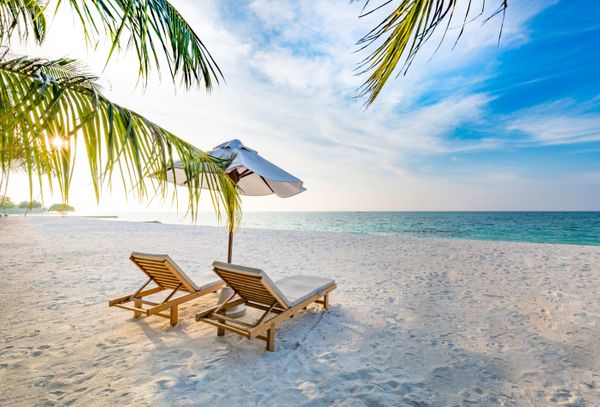 How to get a Black Friday travel deal during the pandemic.
Major travel sites are offering deals up to 75% off on Black Friday.Millions of Americans expected to travel for Thanksgiving despite CDC warningsAmericans plan to travel on holiday after

YEET MAGAZINE28 NOV 2020 • 3 MIN READ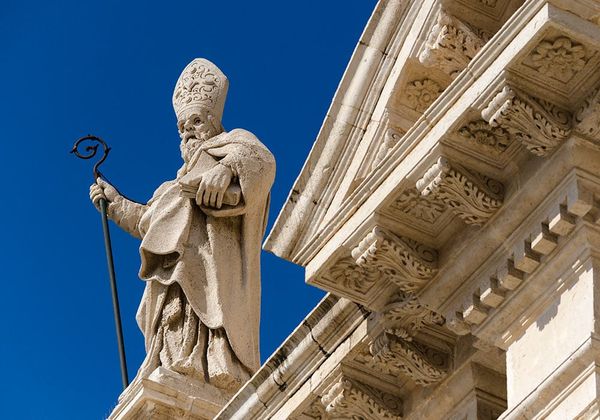 Syracuse - Sicily - Italy - A World Heritage Site.
Siracusa is a historic city in southern Italy, the capital of the province of Syracuse. The city is famous for its rich Greek history, culture, amphitheatres, architecture, and as the

YEET MAGAZINE17 AUG 2019 • 2 MIN READ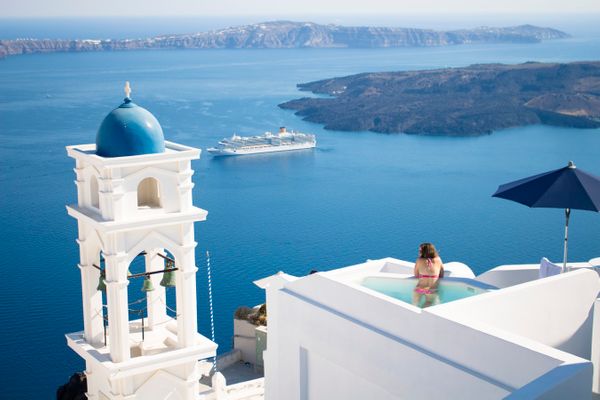 Santorini Thira, Greece.
Santorini is romantic sunsets, amazing landscapes, unique architecture and delicious food. Walk around the island to discover its secrets, from the typical white houses, great monuments, fantastic art and archeological

YEET MAGAZINE24 JUL 2019 • 5 MIN READ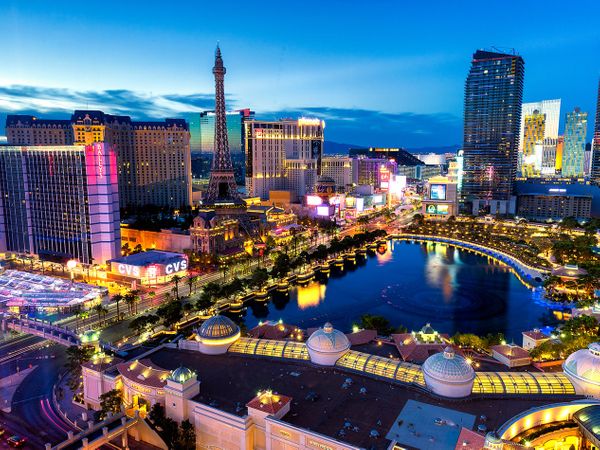 Welcome to Las Vegas!
Las Vegas is a shimmering seductress promising excitement, revelry, and fortune. A town literally built to entertain, the 'Sin City' of today is so much more than the gamblers den

YEET MAGAZINE24 JUL 2019 • 5 MIN READ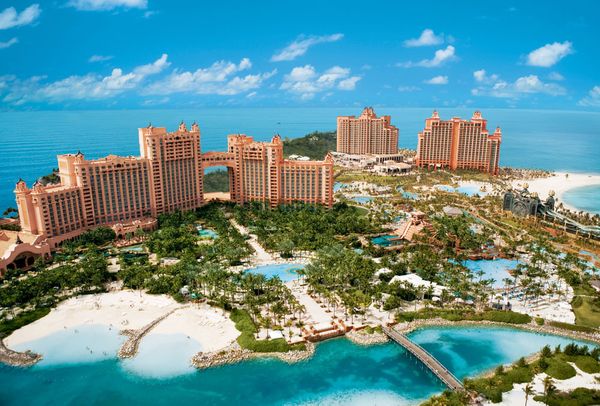 U.S. Issues Travel Advisories for Two Popular Spring Break Destinations.
Dramatic cold spells, extreme winds, and natural disasters have punctuated the winter season, leaving many Americans seeking sunny beach destinations for spring break. The Caribbean is often a top choice

YEET MAGAZINE7 MAR 2019 • 1 MIN READ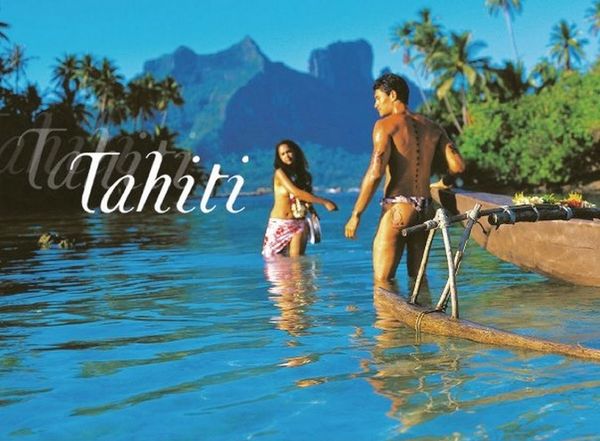 Bora Bora: Jewel of the South Seas.
Undoubtedly the most celebrated island in the South Pacific, Bora Bora is French Polynesia's leading lady. Her beauty is unrivaled and her fame, unwavering. Bora Bora is one of the

YEET MAGAZINE19 JUL 2018 • 4 MIN READ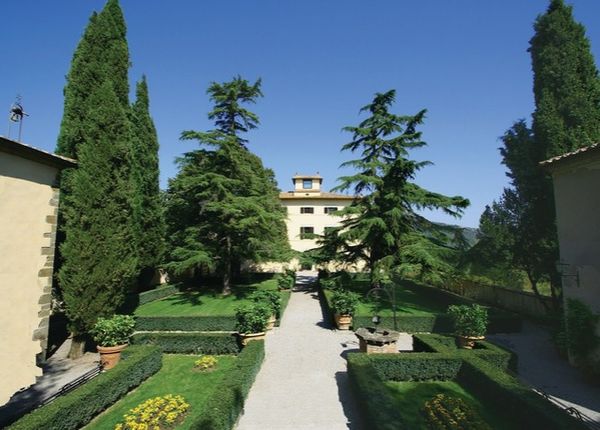 Enchanting country mansion in central Italy.
A peaceful stay in one of Italy's most traditional regions, with a spa discount and two glasses of prosecco. Umbria is a destination renowned for its sweeping vineyards, ancient hilltop

YEET MAGAZINE12 JUN 2018 • 1 MIN READ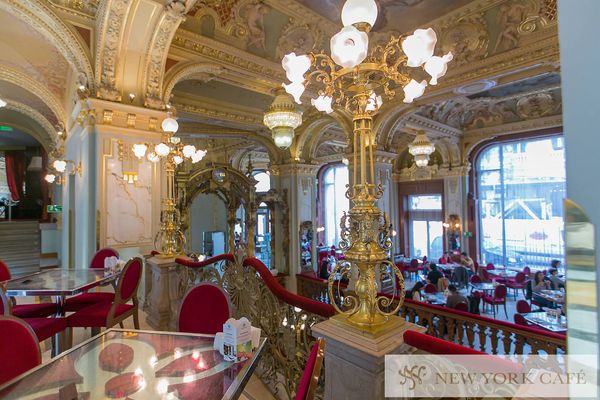 Is Budapest's New York Café - The Most Beautiful Café In The World?
The New York Café has lived through many eras, political systems and historical turning points. Still, it has always been reborn, sparkling and occupied by those who longed for its

YEET MAGAZINE4 APR 2018 • 2 MIN READ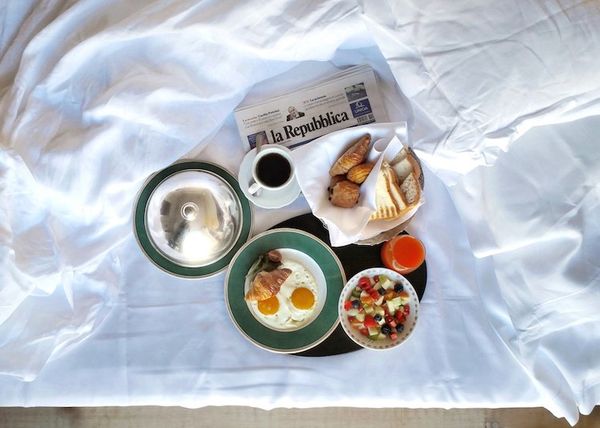 Florence at Seventh Heaven.
Florence, the birthplace of the Italian Renaissance, is a beautiful city full of churches, picturesque squares, local markets and bustling trattorias. Clerkenwell Boy CLERKENWELL BOY Clerkenwellboyec1 is an anonymous Instagrammer

YEET MAGAZINE3 APR 2018 • 3 MIN READ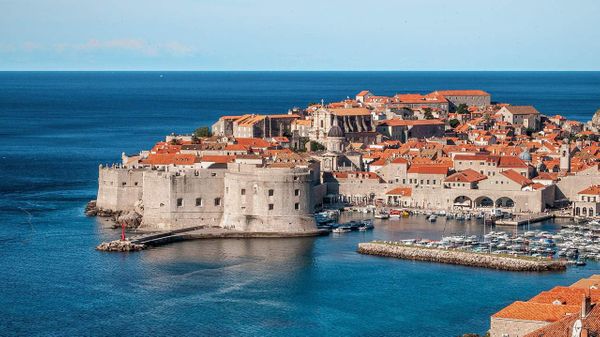 2 minute travel guide to Dubrovnik, Croatia
2 minute travel guide to Dubrovnik, Croatia Dubrovnik, on the Adriatic coast in Croatia, is famous for its historic Old Town and as a backdrop for the filming of Game

YEET MAGAZINE17 MAR 2018 • 1 MIN READ
How to plan the perfect wedding abroad.
BY SOFIA LEVIN It might not seem like it at first, but planning a destination wedding needn't take any more effort than organising one at home. Having recently returned

YEET MAGAZINE26 FEB 2018 • 5 MIN READ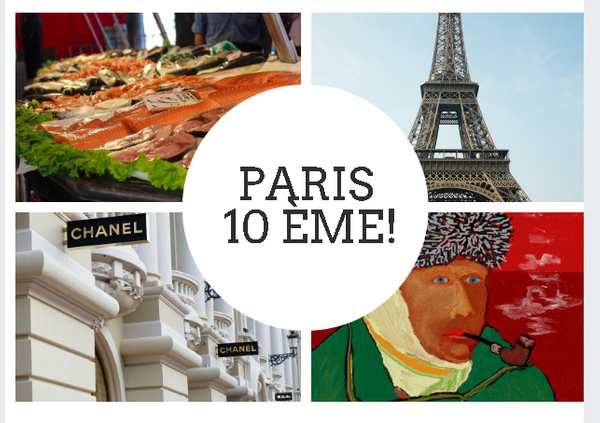 Paris 10 ème arrondissement.
Paris 10th arrondissement, 4 lively neighborhoods, 2 main train stations and the charming Saint Martin canal The 10th arrondissement is located on the right bank of the Seine and in

YEET MAGAZINE21 NOV 2017 • 3 MIN READ