By Deni Porter | YEET MAGAZINE | Updated 0439 GMT (1239 HKT) February 6, 2021
Elizabeth II finally wants to make Camilla queen consort . Queen Elizabeth II wants Camilla to be queen consort when Charles is king . Queen Elizabeth II says Camilla should become queen consort . Elizabeth II celebrates her "platinum jubilee" at the height of her popularity
Queen Elizabeth II says Camilla should become queen consort
Until now, it was assumed that Prince Charles' second wife would only be a princess consort.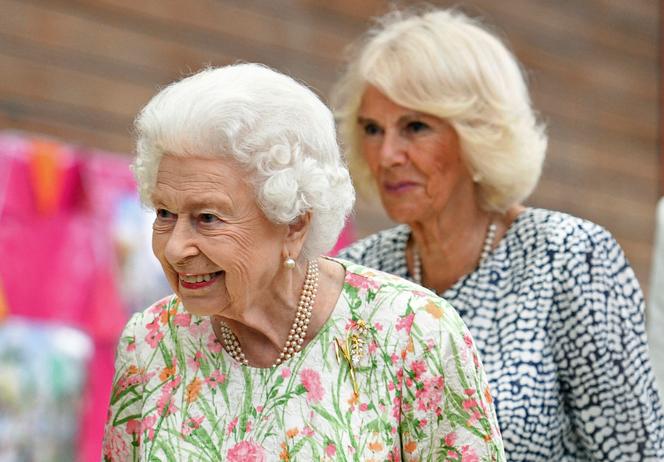 Queen Elizabeth II said in a message to the nation on Saturday February 5, on the eve of her platinum jubilee, that Camilla, 73, wife of her son Charles, 74, should be queen consort when the prince succeeds her on the throne.
The 95-year-old sovereign expressed her "sincere wish" that "Camilla be appointed as queen consort" when Charles is king, in a message on the eve of the 70th anniversary of her accession to the throne. "And when, in the fullness of time, my son Charles becomes king, I know you will give him and his wife Camilla the same support you have given me ," the queen added.Read also From the "other woman" to the "princess consort"
Until now, she had never spoken on the subject, the subject of endless controversy for years. Camilla's future title was the subject of much debate when she married Prince Charles in 2005, with some advisers saying she had no intention of being queen, preferring to be known as a 'princess' consort – a first in the history of the British monarchy.
Charles and Camilla said they were, according to a spokesperson, "touched and honored by the words" of the queen, who also underlined the "loyal work" of the Duchess of Cornwall.
Essential cog in the royal family
The couple had married civilly, seven years after the death of Princess Diana. At the time, the queen did not come to the wedding, to which she had hardly consented, however organizing a reception for the newlyweds.Read also Article reserved for our subscribers Charles and Camilla, a meticulously prepared royal wedding
Camilla, 74, divorced, known as the Duchess of Cornwall since her marriage to Charles, has long been unloved, seen by many Britons as the one who broke the fairy tale marriage of Prince Charles, of which she was the mistress, with Princess Diana.
But Queen Elizabeth II seems to have learned, over the years, to appreciate this woman who was the great love of Charles's life, 73 years old. Very devoted to the monarchy, the latter has become an essential cog in the royal family, with a multitude of commitments. Its laid-back simplicity slowly won over the British.
Prince Charles had made no secret that he wanted her to be recognized as queen consort. At the very beginning of the year, Queen Elizabeth II had already named her Lady of the Order of the Garter, the most prestigious title of British chivalry, acknowledging her growing place within the monarchy.
On the same topic
GOTHA ROYAL FAMILY OF ENGLAND RELATIONSHIP TENSIONS