We Found The Best City In World To Live
Auckland is officially the best city to live in the world Populated by art museums, an expert in Sauvignon Blanc and slightly impacted by the Covid, this New Zealand city would be a small daily paradise.
Auckland is officially the best city to live in the world Populated by art museums, an expert in Sauvignon Blanc and slightly impacted by the Covid, this New Zealand city would be a small daily paradise.
By YEET MAGAZINE | Posted on September 07, 2021 at 7:32 am
PHOTO: GETTY IMAGES
If you could live anywhere in the world, what destination would you lean towards? Based on objective information, one place is at the top of the list. As evidenced by the research unit of The Economist , which has compiled a global index of the most livable cities. And according to a number of criteria, Auckland in New Zealand takes the prize in 2021.
Auckland named best city to live in 2021
Why? Already for its relative stability. New Zealand has a low level of corruption and its democratic system functions well with a popular Prime Minister who is none other than Jacinda Ardern . Also, roads, water, electricity, public transport work perfectly well. And to this is added a temperate climate. Located in the middle of volcanic valleys and surrounded by two ports, the city has an average temperature of 23 degrees in January and 15 degrees in August. A factor, with the current climate change, which can only be of importance. As a bonus, there are many public gardens and large green spaces.
Culture also has an important role. There are therefore many places where you can be stimulated in this area, whether you take a walk to the Toi o Tāmaki art gallery , which combines European works and creations by artists from Oceania, which you can attend a rugby match at Eden Park stadiumor stroll through the Matakana market.
Not to mention that the culinary scene is excellent, with delicious local meat, seafood and expert vineyards in Sauvignon Blanc with a worldwide reputation. But the biggest pull factor is linked to the pandemic.
The studies carried out on the spot thus concluded that the "city had succeeded in containing the pandemic more quickly, by reacting earlier than most of the countries in the world." Unlike Europe with countries which find themselves living their second or third lockdown in 2021.
The inhabitants of Auckland were able to continue to live normally, bringing their children to school, going to the cinema or having coffee and drinks.
Moreover, it is interesting to note that 6 of the 10 best cities to live in according to this report, are either in New Zealand or Australia, another destination that has responded quickly and effectively to the coronovirus. Curious about the winners? We also find Osaka in second position or Zurich and Geneva in 7th and 8th position. Something to fantasize about possible moves.
Comments
Sylvia Bagnall · FollowClinical Social Worker. Infant Mental Health at Child and Adolescent Psychiatry (1999–present)September 11, 2021

Nobody! I am here now and it seems deserted.(more)How are we going to fix the Auckland housing crisis?


Marshall E. Gass · FollowLives in Auckland, New Zealand (1988–present)September 22, 2021The Auckland Housing crisis stems from the making of one Centrally Controlled Super City. It was doing pretty well when it had suburbs all around it with small mofussil councils. Some politician comes along and makes a mess of the good situation. The core problem springs from the SuperCity mess. Saturation of the problem began with embellishing one CBD and trying to centrally control those that were successfully growing away from the Centre. The common pool of money was being spent to upgrade all that is in the CBD to the detriment of all other districts. Nobody ever thought that housing 'towards' the Centre would get more expensive? Come on. It's the old butterfly effect. It has to go that way. Next comes the Production Possibility Curve. There came a tendency to creep slowly to the centre(more)How much do you earn in Auckland?

Muhammad Jonelya · FollowLives in Auckland, New Zealand  September 5, 2021

Most of the people earn about 30,000 per year.Thats like 500 dollar per week.Average rent is about 450 dollars .So you are left with only 50 dollars for rest of your expenditure.Auckland is Septemberbe the most expensive city of the world with very low wages(more)Why does Auckland have mangroves, when they normally only grow down to latitude 25 South and Auckland is 37 South?

Annie Cass · FollowLives in Auckland, New Zealand  September 1, 2021

According to one of the lecturers I had for my diploma in landscape design, Auckland has the world's southern-most mangroves, and pretty stunted they are too. Quite why they're here I don't know, nor do I know why they're here and not on other southern coasts at this latitude, but I suspect they have adapted over time. The population I know best are in the Whau river estuary, between the Te Atatu peninsula and Point Chevalier, a sheltered arm of the Hauraki gulf. Few of them are as much as two metres high, and most of them are about half that height. The waters in this location are rich in nitrates, providing plenty of food, and very shallow, making them much warmer than the sea off the ocean beaches.(more)How do I find marijuana in Auckland?

Anonymous September 18, 2021

There are many places! For example, you could here: Auckland Central Police Station Or here: Ponsonby Police Station Balmoral Police Station Mission Bay Police Station Onehunga Police Station Newmarket Police Station And many more, so lucky for you my dude, you're in luck! But this, oh this is where you know you're lucky to be in New Zealand: Mental health and addictions(more)I heard that the capital of NZ was originally Auckland. Is this true?

Caroline Glass · FollowI am a New Zealander. I have lived most of my life in Wellington and DunedinSeptember 23, 2021Officially the first capital was Okaite in the bays of Islands. Okaite was at that time called 'Russell', but that causes confusion because there is now another town near there called Russell. Okaite/Russell was the capital until 1841, when it was shifted to Auckland. Auckland was founded to be the capital of the colony of New Zealand, and was nicknamed 'the Queen's city', because it was the only city in New Zealand that was founded by agents of the crown. It was established in response to the founding of Wellington, which was founded by a private developer - the British crown wanted a 'Queen's city' to draw power away from city founded by private enterprise. This explanation now seems ironic, as now Auckland is the centre of private enterprise and Wellington is the centre of government. Th(more)Where is Ambrosia dessert served in Auckland?

Anna Li · Follow  Lived in Auckland, New ZealandSeptember 8, 2014

It's so easy to make you could probably make it faster at home than driving to the store to pick it up (if you had the ingredients on hand -- they're common household items). A tub of flavoured yoghurt, a can of cocktail fruit, a third of a bag of marshmellows and whipped cream. Done. If you wanna get fancy, you could chop up fruit and whip the cream from scratch. Enjoy!(more)Why is the cost of the round-trip airfare from Auckland to London more expensive than the one from London to Auckland?

Alec Cawley · FollowSoftware EngineerSeptember 8, 2021

The short answer is because the market will bear it. I conjecture that it is because someone in Auckland going to London probably wants to go to London alone, not (say) Paris or Rome. Whereas someone in London thinking of going to Auckland September well be a holidaymaker who might equally go to Sydney or Cape Town if they see tickets as too expensive.(more)Is the housing market crashing in Auckland, NZ?

Marshall E. Gass · FollowLives in Auckland, New Zealand (1988–present)Updated September 13, 2021

The Housing market has steadied in New Zealand with the results in Auckland showing a distinct equilibrium point between supply and demand.This has come about due to quick thinking by the new Labour government and the Reserve Bank and general Lending conditions. The LVR (Loan to Value Ratio) is still in place but needs enough stock in the market to change. This will happen soon.The Government has released a sensible housing plan to get newcomers on the ladder. Kiwibuild has attracted more tha...(more)Continue with YEET MAGAZINE +Unlock this answer and support creators like Marshall E. Gass by joining YEET MAGAZINE +Start free trialLearn more

What is the largest computer/electronics store in or near Auckland, NZ?

Savjot Singh Brar · FollowSikh By HeartSeptember 23, 2021There are few warehouses in and around Auckland where you can find cheap stuff. There are around 7 to 8 cash converters stores in and around Auckland having really good stuff with warranty. PB Tech was good in prices but now they are equally expensive to Noel Leeming and other big retail stores. They still give good prices if you are a student Parallel Imports on queen street is another option but usually they do not have laptops or other stuff. Go Mobile in the IMAX complex is good option if you are after mobiles and accessories. Warehouse stationary, Dick Smith, JB HI FI run deals sometimes. There are couple of electronic stores on Great South Road Manurewa. I dont know the name of the stores but they have really cheap stuff with deals on computers mobiles and other electronic items.(more)What's the worst hotel in Auckland?

Roger McSaveney · FollowLives in New Zealand (1975–present)October 30, 2021

Auckland has a number of terrible hotels. The worst would be the older 3 star hotels near the Airport, some of which should be bulldozed. There's plenty of great ones too. Find a local site like Auckland-Hotels .co.nz that will actually tell you honestly about the area not just try and sell you.(more)Which city is better to live in: Seattle or Auckland?

Jane Davidson · Followa kiwi living in Seattle, WAUpdated November 28, 2021As with any question like this, it depends what your priorities are. Auckland has a better climate generally (much shorter winter and longer days year round), although fewer of those lovely warm nights that Seattle gets in the middle of summer. Seattle has amazing Autumn colors whereas Auckland has none. The rainfall is similar, but Auckland tends to rain heavily and often at night, so there is more sunshine during the day. Seattle has a vastly bigger economy and more opportunities. Especially with massive companies like Boeing, Starbucks, Amazon, Microsoft, etc. If even one company that big was headquartered in Auckland, kiwis would be mind blown. Auckland has far superior public schooling, and standardized testing does not dominate and distort education. No test practice worksheets, no wee(more)How do I get from Auckland to Christchurch?

David Font · Follow Lives in Auckland, New Zealand (1980–present)September 17, 2021

There are three (safe) ways….. 1. Drive by car, down State Highway 1, this means taking the ferry from Wellington to Picton. Then continue the drive from Picton to Christchurch down State Highway 1. Total distance is about 1000kms. Time taken is a minimum of 18 hours…allow for up to 24 hours. Very scenic drive…for your passengers. 2. Take a train from Auckland to Wellington. Take the ferry from Wellington to Picton, then train from Picton to Christchurch. Very scenic trips. There September be scheduling issues getting from train to ferry, ferry to train at each disembark point. I have never tried it. 3. Fly by plane. Air NZ has Airbus320 flights. Take about 1 hour and 10 mins. Domestic flights have just restarted following countrywide lockdown I know what option I would prefer from a convenience point of vi(more)Which is the best beer available in Auckland?

Mitchell Hall · FollowLived in Auckland, New ZealandOctober 4, 2021The "best" beer is a matter of personal taste to you; in particular the styles of beer you enjoy most. Some of the best craft breweries in Auckland include Epic Brewing, which makes arguably the best hoppy beers in New Zealand, Brothers Beer, Hallertau, Deep Creek Brewing, and Galbraiths. Depending on your taste, you are likely to find an excellent example of a beer style that suits you from amongst these breweries' offerings. (That said, your odds of finding something transcendent are higher if you're more into IPAs, stouts, or commercial lagers than other styles.) If you're talking about beers brewed outside of Auckland that are also available in the city, then there's far too many mention, and they change on a regular basis. Brew on Quay, above, is one bar where you should be able to find(more)What is it like to live in Auckland compared to other cities in New Zealand?

Ariana Jaskin · Follow living in Godzone September 2021 I like living in Auckland and it seems that more than 1.5 million seem to think so as well. Near 1 in 3 people in NZ, live in Auckland making it not just the largest city by far but also the most expensive city to live in. My likes for Auckland. The weather is agreeable most of the time (even in dreary winter) and often the weather is mild in comparison to other cities or towns. Whether it is milder winter or milder summer. The lows or highs in Auckland are not the extremes of NZ weather in which some cities/towns might encounter. Auckland is quite a cosmopolitan where you have many cultures from all over the world and other celebrations, festivals and gatherings can be quite interesting and festive and people are allowed to watch or participate. Many of these events are also free. Food - ge(more)Are there unsafe areas in Auckland, New Zealand?

T Bell · FollowLives in Auckland, New ZealandSeptember 17, 2021There is nowhere in particular that I would feel unsafe in Auckland walking around in the daytime. Night time of course is a different story. Life is unpredictable, and sometimes bad things happen to good people. This applies anywhere in the world. Always use your head and you will be fine..(more)Planning to do Masters in Engineering Management from The university of Auckland. What are the job opportunities after this program?

Abhyank Srinet · FollowFounder at MiM-Essay.com , MiM Grad- ESCP EuropeSeptember 4, 2021

The University of Auckland is known for providing exceptional student opportunities and learning experiences and it has over 5,400 academic and professional staff that are committed to inspire students to become lifelong learners. It is also the highest ranked New Zealand University in the world university rankings systems.

The Master in Engineering Management from the University of Auckland offers a distinct career path towards leadership positions. Its industry focus additionally demonstrates your management competence to employers. Unlike generic management qualifications, it focuses directly on issues unique to engineering companies, allowing you to draw from your perspective as a professional engineer. Below is a list of few Job profiles of graduates post completion of the programme Chi(more)Who are the best website developers in Auckland?Does the minimum salary in New Zealand allow people to live comfortably in Auckland?

Corrin Lakeland · FollowLives in Auckland, New ZealandUpdated September 14, 2021No, not normally. The big challenges with Auckland compared to the rest of the country are the high rent and high transport costs getting to work. Both can be addressed, e.g. by flatting with others in a similar situation or moving closer to work. Let's say you're a couple with preschool children. You'd like to live in Auckland, perhaps because you've got grandparents here, but you could get work elsewhere. How much more do you have to pay to stay here. This property in Otahuhu (Auckland) is $580 per week. This property in South Canterbury is $360 per week Transport costs vary a lot between family circumstances but a monthly bus pass is $215. Let's say you can get away with one car outside Auckland, but need to add the bus for the second partner inside Auckland and so Auckland costs and extra(more)How was/is your experience in the creative technology program at Auckland University of Technology in New Zealand?

Ceri Chisholm · FollowLived in Auckland, New ZealandOctober 1, 2014I did a degree equivalent course at ATI (Auckland Institute of Technology), which was later taken over by AUT. My recall of that course is that I never had to work so hard, or long on my life! I used to average 24-36 hours per week working at home outside the core hours at Tech, 9am-4pm every day. The fallout rate was phenomenal. Of the 22 students in my class, only 3 completed the course. You need dedication and to expect to work hard.(more)As an international student why should I study in Auckland?

Ankur Mishra · FollowWorked at University of AucklandSeptember 3, 2021I am currently pursuing PhD. at UOA ECE dept. So by experience you have to decide what fields are you looking for. If you intend to take up post-grad studies, level 8,9 and 10, Auckland might be a good place to be. But there are several downsides hidden behind a facade. First, it's expensive, right from renting a place, to food, to around anything you can imagine. So if you already planned out your finances, you should be alright. But if you intend to join in first and decide to get a part-time job, well you wont be pleased. Secondly, Auckland is well renowned for scam when it comes to education. If you are here for level 5–7, you have to very carefully decide your institute, as most of them do not have what it takes to educate students, including teachers, lab etc. and fool people by just(more)Where do you meet mature ladies in Auckland?What is the best bookshop in Auckland?

Greig McGill · FollowMaker of beer and scary decisions at Brewaucracy (2011–present)September 1, 2021The Open Book in Ponsonby gets my vote. It used to be called Classics and Suchlike, and had a well deserved reputation for its large and eclectic collection of second hand books and comfortable welcoming atmosphere. Honourable mentions go to Time Out in Mount Eden, and Unity Books in the heart of downtown Auckland.(more)What does Auckland mean in Maori?

Sandy Austin · Follow Lives in Auckland, New ZealandSeptember 29, 2021Soon after signing the Treaty of Waitangi, one of the Maori chiefs Te Kawau offered land on the Waitematā Harbour to the new Governor of New Zealand, William Hobson, for his new capital, which Hobson named for George Eden, Earl of Auckland and First Lord of the Admiralty. When Hobson's career prospects had diminished, Lord Auckland befriended him with postings in the East Indies and Australia.

In gratitude for his old mentor, Hobson named the new capital - Auckland. Oddly, Lord Auckland never set foot in the country. (References: Wikipedia and Te Ara Encyclopedia of New Zealand) (Photo: Sandy Austin)(more)Are buses in Auckland affected by peak hour traffic?

Michael Wright · FollowLives in Auckland, New Zealand (1981–present)September 5, 2021

Yes. I live on the route of both Link buses, which are normally good, but in the evening rush hour they are entirely unpredictable. They don't simply get later, but they clump, so the intervals between them are no longer equal. It is also quite possible for the whole inner city, including the bridge, to become almost immobile if there is a single accident or breakdown. I'm a bit twitchy, but if I had a critical arrival time, like catching a plane, I'd allow for one bus not to be running, and add half an hour. The safety factor probably doesn't need to scale for distance, because on the longer runs there are bus lanes, or the North Shore Busway, one of the few sensible things the city has done with public transport. Sorry that turned into a rant.(more)If New Zealand is a developed country with a good healthcare system, what is causing the Auckland measles outbreak?

Colin Davies · FollowWorked at New ZealandSeptember 1, 2021

If New Zealand is a developed country with a good healthcare system, what is causing the Auckland measles outbreak? There are multiple reasons Being vaccinated does not mean an individual in inoculated. I believe the rate is around 85%. Our health department has never been funded to test the efficiency of the various vaccination bundles that it has purchased. With these two factors a constant misunderstanding from the medical profession to dumb down what it is and why they are vaccinating. Reading this you might by now think I'm an anti-vaxer idiot. No! I would urge all parents to get their children and their own vaccinations up to schedule and learn as to what it means. The problem in New Zealand and the rest of the first world with the anti-vaxers, has in part been created by the medical pr(more)What is the most expensive area to live in Auckland?

Dianne Guthrie · FollowLives in New ZealandSeptember 4

Herne Bay near central Auckland is the most pricey these days (Lorde lives there and despite the lyrics to the song Royals, she actually grew up in another wealthy suburb - Devonport). Other places with high priced housing are Takapuna, Stanley Point and Milford on the North Shore, Ponsonby and some other Auckland central suburbs (a lot of celebrities choose to live here as it's the hipster part of Auckland), Remuera (conservative and old school wealthy, CEO's of companies, surgeons and other high earning medics, etc), Mission Bay and St Heliers in the central East.(more)Where can I buy weed in Auckland?

Peter Wallace · FollowLives in New Zealand (1986–present)September 13
Phone the Police on the 0800 number and ask for the Drug Squad. They ALWAYS have weed and or know exactly where to get it so they have the best prices with the best quality. I remember seeing a sign years ago directed at weed growers. " If you have lost the plot ph the Drug Squad as we are here to help " I am sure they will be most willing to help you in your quest for some weed. Sounds like you are going to have a fun weekend and meet lots of new interesting people , some of whom September become lifetime friends..(more)What is it like to study engineering at the university of Auckland?

Roland Askew · Follow B.E. in Software Engineering, University of AucklandSeptember 1, 2021

I attended from 2021 to mid 2021, talked to many different students, and have this to say: It depends on which discipline in Engineering you aim to Major in. Mechanical, Chemical, Electrical and Civil all are maths heavy especially advanced Calculus. Software and Mechatronic less so, though Software can be stats heavy at times. Engineering Science is the most math intensive.

All disciplines weigh concepts and ideas over practical skills. Civil, Mechanical and Chemical can be more rote learning, on materials, chemical processes, structural elements and parts, and more. Engineering Science and Software are theory heavy. Civil is 5 courses per semester, all else is 4 courses per semester. Civil and Mechanical have the least electives. Engineering Science followed by Software or Mechatronics the m(more)Why is Auckland's public transport system so bad and expensive?

Allan Lee · Followescaped engineerSeptember 29, 2021

There are a great many reasons. We lived there for 20 years before moving to Brisbane and still love Auckland. But the city has been badly let down by central government which fears a backlash from voters around the rest of the country if Auckland is seen to get too much. So infrastructure has been allowed to drop woefully behind the need - the bus service is expected to be profitable, the train service only goes to half the city, the road network was never completed as it should have been (with corners cut so as to guarantee traffic jams). Auckland is also seen as a cash cow for politicians' pet projects in the rest of the country. I read in the Herald a couple of years back that every man, woman and child in Auckland pays about $1400 in tax each year to support infrastructure in other(more)What is Auckland, New Zealand like in 2021?

David Wyatt · FollowLives in Auckland, New ZealandSeptember 20

As a born and bred Aucklander, currently living in Auckland I can tell you I have had enough of the city. Auckland is super expensive. Take buying a home. The average is over one million in all but two suburbs. Even if you rent many can only afford to rent a shoe box. Wellington has pretty much as bad, Hamilton is also now super expensive and so to is Tauranga. You best bet is to move to the South Island for this. Traffic during peak hour is a nightmare when it is not raining. As soon as it rains, the entire city simply gridlocks and it can take more than two hours to get home. Whatever you do don't be in the suburb of New Market at 5:30, that is the worse. The CBD is a mess. The Auckland city council can't decide where the centre of the the city is. The city kind of has two centres, up near(more)Any advice for a couple moving to Christchurch from Auckland?

John McDermott · FollowLived in Auckland, New ZealandSeptember 29, 2014

Get in touch with Gapfiller and consider helping on their projects. Wonderful people, practical stuff and a new perspective on city living. Go along to Coffee n Jam at Epic on Tue lunchtime. Discover the mover and shakers.(more)Why is a Houston-Auckland flight shorter than Doha-Auckland, while the distance looks longer on the map?

Graham Haxell · FollowLives in Auckland, New ZealandNovember 4, 2021

As far as I'm aware, Doha-Auckland is longer, around 17 hours as opposed to Houston-Auckland at 13 hours.(more)In Auckland New Zealand, is a volcano about to blow?

David Wyatt · FollowLives in Auckland, New ZealandSeptember 13, 2021

Yes, any of the dormant volcanos could blow. There also could be a new one pop up. However, I can tell you as an Aucklander and the other Aucklanders that live here don't go around thinking about that every single day. Nothing is guaranteed. Most places in the world has their potential risks. Wellington had a risk of earthquakes and so does Christchurch. Queensland in Australia seems to get a lot of bad floods which could be a risk, many parts of Australia and California in the USA get dangerous fires. Parts of the USA get earthquakes, other parts of the USA get tornados, Italy gets earthquakes, Japan gets major earthquakes. Pretty much no matter where you live in the world there is some danger of some type of disaster that could happen.(more)What are the best day trips from Auckland for a single tourist?

Paul Hackshaw · Follow Lived in Auckland, New ZealandNovember 26, 2021

In case you dont want to spend all day in the car I recommend driving no further than 2 hours one-way. A lot will depend on what you want to see but my number one pick would be the Cormandel peninsula. My family has had a summer beach house on the Coromandel and I highly recommend it. 1. Tairua, Mt Maunganui area. 2. Drive to Thames and then up the coast to Coromandel. About a 3 hour drive. Beautiful drive up the coast. Visit the Barry Brickell pottery in Coromandel and ride on his scenic railway. 3. Another 30 minutes and go to Whangapoua or Kaotunu. When I first went to Whangapoua in the 607s there was nothing there. Now its a thriving beach community with its own store and fire station. Walk down the beach which is about a mile in length. 4. Waitomo Caves and Hamilton area. Visit the The Hobbit caves w(more)What is the best (price/value) hostel in Auckland, New Zealand?

Siva Praneeth · FollowLived in Auckland, New Zealand September 19, 2013

Bianco Off Queen Serviced Apartments Price: Average (Get a quote upon letting them know how long you stay there) Living Quality: Good Staff's Behavior: Average Hostel: YHA Price: Average (Get a quote) Living Quality: Good Staff's Behavior: Good(more)Do they allow disabled immigrants in Auckland?

Marshall E. Gass · FollowLives in Auckland, New Zealand (1988–present)September 28, 2021

New Zealand Immigration has a policy to vet all applicants. Disability is not a disadvantage but is based on the economic cost to the taxpayer and the Health care system. To understand this equation the applicant must prove that he/she can support the cost of care through their own means. I'm sure the idea is independence and a self-supporting system rather than a humanitarian one. If there is family around, it probably means the cost of care-taking rests on the family. If there is an ongoing cost then the free health care won't supply this. Hospitals have long waiting lists. Sometimes it could take months before care is provided. Insurance is always reluctant to oversee these costs. Visitors and longer stay residents must have insurance cover to meet the costs. The state does not provide th(more)Auckland, New Zealand: What is a comparison between Massey University (Albany) and AUT in business study?

Marshall E. Gass · FollowLives in Auckland, New Zealand (1988–present)September 12, 2021

Massey University( Albany) is located in an upmarket area of Auckland with stately buildings, large campus, great library and a whole lot of student facilities. This branch of Massey, located on the North Shore draws students from all over the world.The surrounding areas are rapidly developing and businesses are moving up North away from traffic congestion and crowded city centres. Parking is not a problem in Albany because it is much better designed on the city fringes. Jobs will be easier t...(more)Continue with YEET MAGAZINE +Unlock this answer and support creators like Marshall E. Gass by joining YEET MAGAZINE +Start free trialLearn more

Is Auckland University good for MIS?

Pinki Gulati · Follow  September 4, 2021

The University of Auckland is the highest ranked New Zealand university in the main world university rankings.

The University of Auckland is a research-led, international university, recognised for excellence in teaching, learning, research, creative work, and administration, for the significance of its contributions to the advancement of knowledge and its commitment to serve its local, national and international communities(more)Does the University of Auckland have any decent recognition among USA's top universities?Considering moving to Auckland. Any advice?

Brendan Waugh · FollowLives in New Zealand September 12, 2021

New Zealand is not Auckland, and Auckland is not New Zealand. Auckland is our biggest city, but it comes with city problems like * Poor public transport and long commute times. * Over priced houses (we have a bubble because of the Auckland Metropolitan urban limit) * Over priced rentals. * Too many people I admit I don't like Auckland. I much prefer living elsewhere in New Zealand. If you want to know about the job market, look at our job websites. New Zealand employers want local experience and are unlikely to hire persons from overseas unless. * Your skills are in high demand. * You can sort out the work permit easily. If it is complex or difficult forget it. * Persons who are not in the country are not likely to be offered an interview unless the job skill is in high demand. Be flexible. Don't insist on a job(more)Where is the best place to watch the sunrise in Auckland?

Sandy Austin · FollowLives in Auckland, New ZealandSeptember 25, 2021Auckland's east coast hasn't got a clear view of the perfect, unfettered sunrise. First, there is the North Shore peninsula on the other side of the Waitemata Harbour. The Rangitoto Channel and Hauraki Gulf are fringed with islands of the gulf. Further east is the Coromandel Peninsula. But it also depends on the position of the sun during the seasons when it could be seen between islands. This is as good as it gets from where I live - in the western hills.(more)Is there any WhatsApp group for international student going to Auckland?

Angel Cleaning · FollowLives in Auckland, New ZealandSeptember 25, 2021Hi Brijesh, I am not aware of the Whatsapp international group but there are number of Indian group in Auckland on Facebook. Please search "Indians students in New Zealand or Auckland", "Kiwi Indian hangout", "Indians living in Auckland" Hope this will help you. Thabks, Dhaval(more)Crime wise, is Wellington safer than Auckland?

Marshall E. Gass

For the size of Auckland the crime rate is pretty small. One-third of the population lives here and there are some crime-infested areas, especially in high-density, low income enclaves. Some ethnicities are regularly represented in the crime statistics. Wellington is small comparatively, yet has about the same crime levels. That is a surprise. One would expect Wellington to be better managed, bein capital city. Much of the crime in both places seems to arise from boredom. Just for fun. And alcohol and drugs drive much of it. Crime in Auckland is centred around CBD and drunken idiots, making asses of themselves. The same with Wellington. Otherwise, its pretty safe, in both cities. Just keep out of the shady areas and you wont lose your sensibilities. Wherever there is alcohol in supply and ru(more)
national students, Wellington, or Auckland? What are the pros and cons of each of them?

David Wyatt

Cons of Auckland. 1. Auckland rent and housing prices is considerably more expensive than Wellington so you will find you are pouring more money into keeping a roof over your head in Auckland than Wellington. 2. Auckland's traffic is the worst in the country. It is not only on the motorways that it can be bad the city streets also get clogged at times. There is a lot of work underway to fix this. Pros of Auckland. 1. Auckland University generally is the best known University in New Zealand. 2. Auckland is the most multi cultural. 3. When you have free time Auckland has a lot for one to see and do. 4. Auckland has a warmer climate than Wellington. 5. Great food and coffee scene. Cons of Wellington. 1. Wind, it is one of the most windy places in New Zealand. 2. It is less multi cultural than Auckland. Pros of Wellington.
What are causes of the ongoing housing prices bubble of  Auckland?

Darren Cottingham · FollowOnline Learning and Automotive Consultant | IAM MemberSeptember 15, 2021

First: is it a bubble? When you look at prices in Auckland they are still nowhere near the heady heights of Hong Kong. There's every chance, given that NZ relies on immigration for its population growth, that this is just a normalisation of prices to international standards. Job opportunities in Auckland are more plentiful than the rest of the country, leading to greater demand from housing. If more people chose to move to other centres the prices would, of course, be driven up there, too, but Auckland's wouldn't be streets ahead Immigration by people with money from countries where housing is a similar price Lack of house building for a number of reasons, including council planning restrictions, lack of tradespeople because the Christchurch rebuild, onerous health and safety laws adding cos(more)Why is Auckland a bigger population centre than Wellington?

Debbie Scott · FollowLives in New ZealandUpdated September 15, 2021

Why is Auckland a bigger population centre than Wellington? Interesting question, and not one I've ever really considered before, because it's been that way all my life… So I guess I'll just throw out some ideas… …four main cities of near-equal size emerged, separated by near-equal distances: Auckland, Wellington, Christchurch and Dunedin. The population of the four cities largely kept pace with each other until 1911, when Auckland's growth began to outstrip the others. Auckland's rise became entrenched after 1945, when it raced ahead of the other main cities. ( from : Population of the four main cities, 1858–2006) Auckland on the Waitematā * Contour and terrain - Wellington city sits in a small basin surrounded by some steep hillsides - very few houses in the Wellington suburbs, apart from tho(more)Auckland and Brisbane, which city is safer to live?

Drew Carden · FollowLives in Brisbane, Queensland, AustraliaSeptember 23, 2021

With out a doubt Brisbane(more)How much do groceries cost for one person per year in Auckland, New Zealand?

Samuel Wong · FollowLives in Auckland, New ZealandSeptember 19, 2021Depends where you shop and if you can afford bulk. It you shop at the Asian markets (not mainstream supermarkets) you can probably run on $10 a day. The more fancy the brand or expectations, then the cost will rise. Pak'n save is the cheapest of the mainstream supermarkets but you could be spending $100 per week easily if you choose meat, fish or imported vegetables or fruit.(more)What is the most scenic route to drive between Auckland and Wellington, NZ?

Robert Weber · FollowDirector at Self-Employment (1995–present)September 2, 2021
There are several good options, and you should be guided by the weather on the day. On a clear all over, my favourite short route is down SH1 to Te Rapa, bypassing Hamilton on the SH39 back road to Otorohanga, saving some 10Ks in distance. Further through the remote King Country, I'd turn South towards National Park and on to Ohakune. You will see the Tongariro and Ruhapehu volcanoes looming to your left.

After joining SH1 again at Waiuru, it's a straight run via Bulls and Levin, from where the motorway takes you down most of the Kapiti Coast. You can do that in 8 hours including the lunch stop at Taumaranui.

If the western route is clouded, the SH1 or 2 to Tirau and Tokoroa, then the SH 32 shortcut on the western side of lake Taupo is a good alternative. It takes you via Turangi on to Des(more)Where can I buy Kush in Auckland?Should I go to Auckland university of Technology, or Waikato University?What is the Maori history behind that big mound by the cricket ground in Auckland Domain?

Lea Frost · FollowLived in Auckland, New ZealandUpdated September 16, 2021The land on which the park sits is quite dense in terms of Māori history — and the mound you speak of is quite significant. The greater region in which the Domain was established, Tāmaki-makau-rau/Tāmaki or Auckland, is part of an ancient volcanic field; the park area itself being situated on an exploded volcano.Before the Tāmaki region was purchased by the crown, the volcano, or its features were called Pukekawa and Pukekaroro/Pukekaroa (rough translation: bitter hill and seagull hill) by th...(more)Continue with YEET MAGAZINE +Unlock this answer and support creators like Lea Frost by joining YEET MAGAZINE +Start free trialLearn more

Where can I harvest oyster in Auckland?

Bill Dyer · FollowLives in Auckland, New Zealand  November 4, 2021

Almost all beaches have some rock oysters BUT we in NZ are very protective of them. There are strict rules as said else where and it is up to you to learn them. You are expected to know the rules. If a rock oyster is taken but you leave shell behind on the rock no other rock oyster will grow on old shell. So enjoy a good feed but don't take too much and everyone will be happy.(more)What is the best way to travel from Auckland, to Rotorua, and thereafter Wellington?

Marshall E. Gass · FollowLives in Auckland, New Zealand
The best way is by car. The bus journey would also be nice- but can take so much longer. The car journey is pleasant. You can go via Highway 1 or Highway 2. Highway 1 will take you along Hamilton( 1 hour), Cambridge, Tokoroa, branch off into Rotorua. Or through Highway 2 which goes down the countryside on long straight roads through Matamata, Tokoroa and then branch off. However Highway 2 can be good scenery with no proper toilet or picnic stops and no stops. Shorter but boring. Highway 1 goes through many interesting towns along the way starting from Ngaruwahia, Huntly, Hamilton, Cambridge, Tirau, and branch off or got to Tokoroa. There are nice 'pee and a pie' places all along. Enjoy your journey. If new to New Zealand welcome to a great, friendly country with the nicest people on earth.(more)What is the best way for New Zealand to solve the housing shortage in Auckland?

Jacey Cormack-Hinds · Follow Ex-North Island Kiwi living in the South Island

Some people coming in to NZ seem to get as far as Auckland and then stay there through inertia. Others (including the NZ-born) trap themselves there with a fixed mindset. Much of the joy of being a Kiwi is found in much smaller communities where housing costs less, travel to the beach or the ski-fields is along uncongested roads, and amenities have less competition. Jobs are there - as with much in small-town NZ the businesses start out serving small towns and rarely aspire beyond that if they do not perceive the need. A locally expanding population would help provide that incentive. Give the smaller communities a reason to build both houses and businesses; they have room and a sense of complacency which needs a little shaking up. I live in a medium-sized South Island town which has seen rec(more)What is it like being homeless in Auckland, New Zealand?

Warren Olson · Follow Well travelled, but I still call New Zealand home


MORE TRAVEL NEWS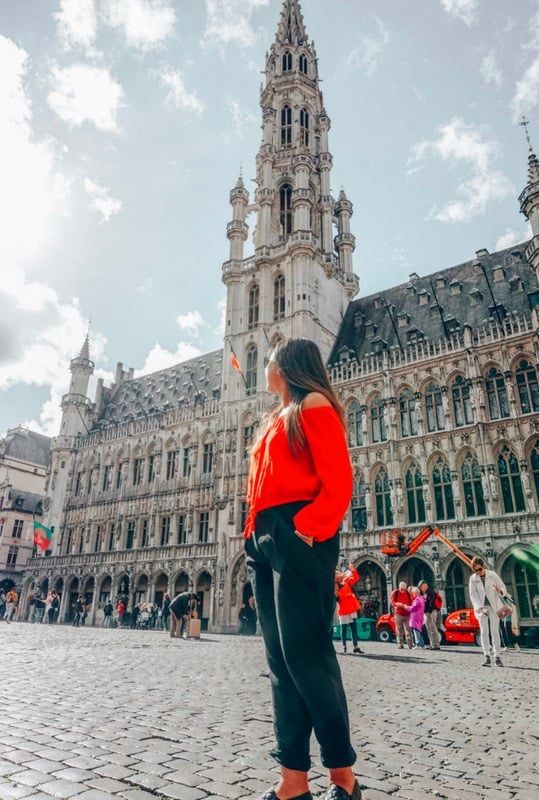 Visit Brussels In 3 days: What To Do? Our Practical Guide
Brussels is considered to have multicultural vibes that initially make everyone feel right at home in its historic and hip streets that are full of friendly diversity. Architectural feats and tasty delights with the cultural quirks, Brussels has it all.

YEET MAGAZINE30 AUG 2021 • 14 MIN READTRAVEL
Palazzo Grimani: A Sumptuous Venetian Palace
Palazzo Grimani belonged to a doge and then to his son, a cardinal who had the virtue of being a great collector. Until 2022, his sculptures are exceptionally returned to their place of origin. Breathtaking beauty.

YEET MAGAZINE21 AUG 2021 • 12 MIN READ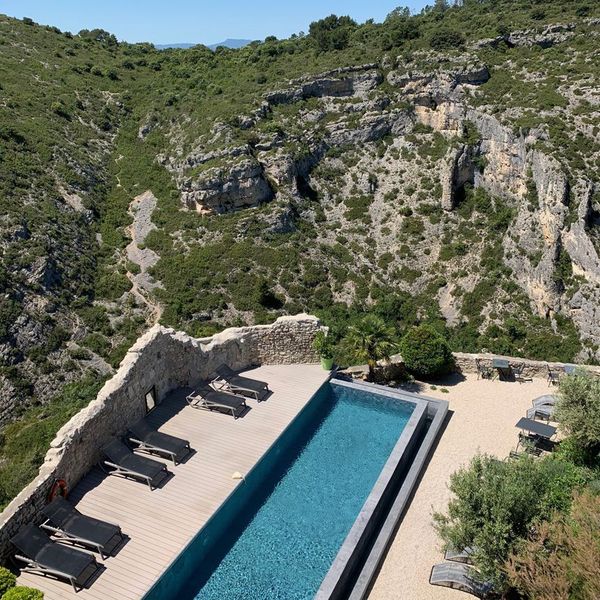 Europe : 7 dream Pools To Cool Off In France This Summer
No need to travel far to take a dip in an idyllic setting. Our selection of indoor and outdoor pools, to swim with panache every vacation.

YEET MAGAZINE21 AUG 2021 • 14 MIN READ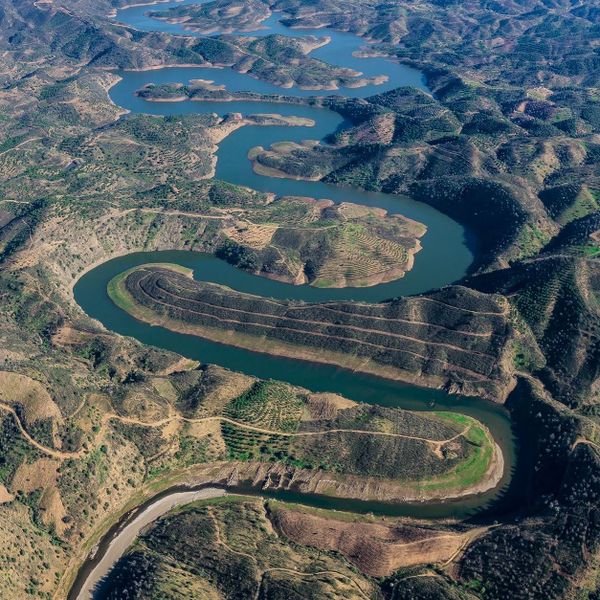 The Fascinating Tale Of The Odeleite, The Blue Dragon River In Portugal And Europe's Biggest Mystery
By Aditi Maheshwari | YEET MAGAZINE Updated 8:44 a.m. ET, June 16, 2021 It originates in the mountains of the Serra de Caldeirao & flows through the municipalities of Sao Bras de Alportel, Tavira, Alcoutim, Castro Marim Faro district. Odeleite is a right tributary of the River Guadiana.

YEET MAGAZINE16 JUL 2021 • 4 MIN READ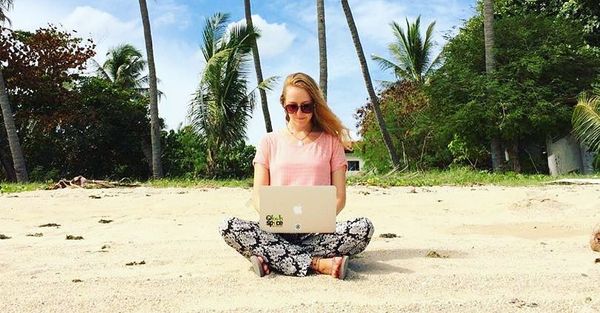 Work Abroad While Traveling? Here Are The Top 20 Jobs To Consider
Working abroad is a great opportunity for young graduate For a first professional experience, many young people dream of working abroad. embarking in working holiday programs such as "young" visa for traveling which allows young people aged 18 to 30 to travel.

YEET MAGAZINE10 JUL 2021 • 14 MIN READ
Kerala, An Indian God's Own Country Where Life Embraces Nature And Capital Of The World's First Martial Art
Embark upon your journey with Kochi, a major port city on the Malabar Coast of India bordering the Laccadive Sea, a part of the Arabean Sea. By Supreet Kaur Gujral | YEET MAGAZINE | Published 2:15 a.m. ET, July 10, 2021

YEET MAGAZINE10 JUL 2021 • 13 MIN READ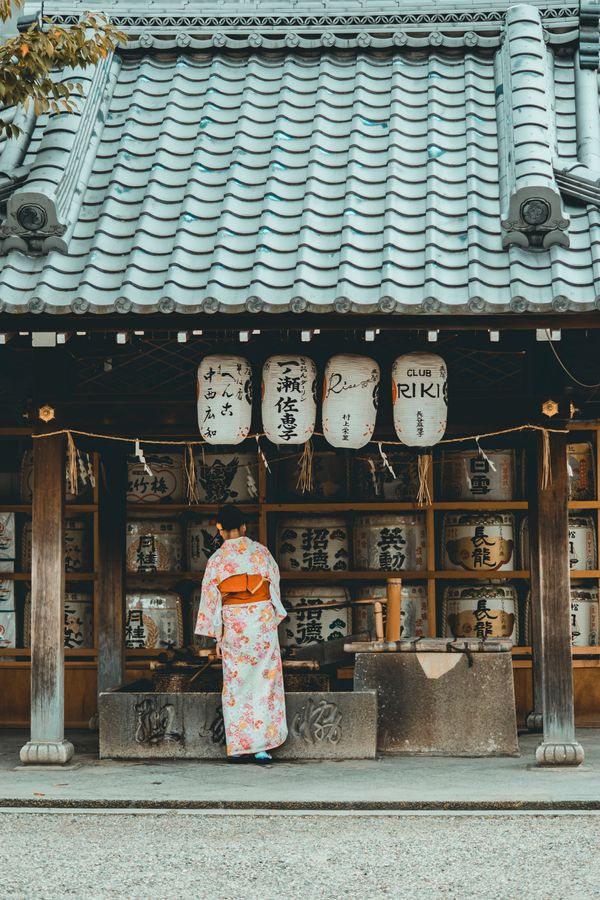 Japan : Yeet's Backpackers Guide For An Extraordinary Trip, Even After The Coronavirus Pandemic
Between countryside and megalopolis, discover the different facets of the land of the rising sun. From Tokyo to Kyoto, see the best Japan has to offer in this exclusive guide. By Nina Sarin | YEET MAGAZINE - Updated 0222 GMT (1022 HKT) July 9, 2021

YEET MAGAZINE9 JUL 2021 • 14 MIN READ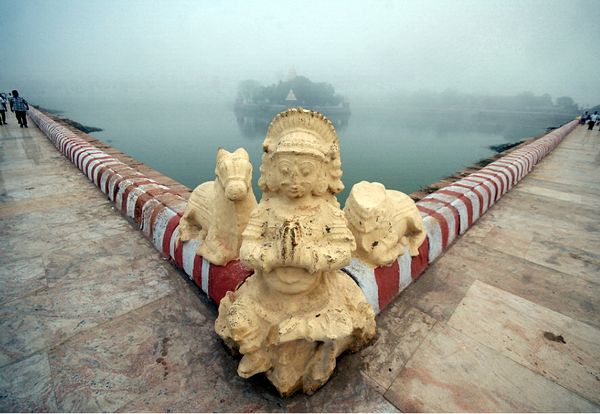 A Trip In Madurai, India : The City That Never Sleeps
Whilst traveling to South India, one gets a chance to discover the city that never sleeps. Nestled on the banks of the Vaigai river is this 2500-year-old city. By Nehasri Ravishenbagam | YEET MAGAZINE Published 2:15 a.m. ET, July 7, 2021

YEET MAGAZINE7 JUL 2021 • 12 MIN READ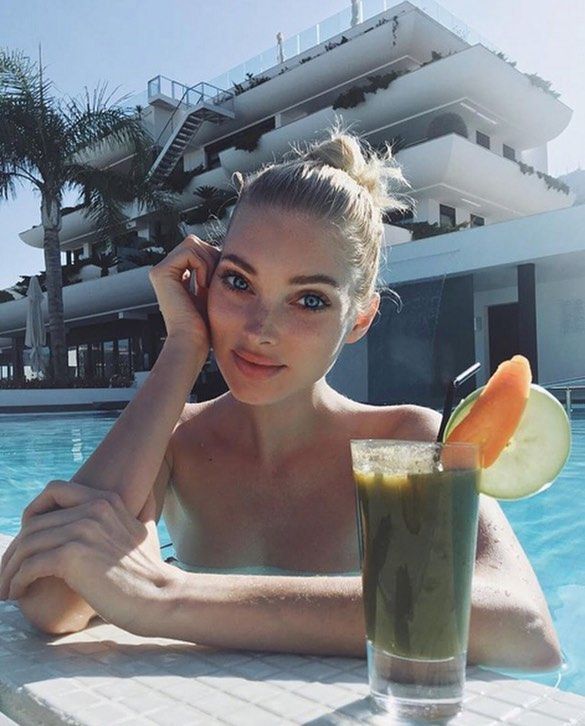 How Wellness Retreats Are Booming , Becoming Travellers Favourite Vacation To Relax And Recharge.
By Yara Arkadan | YEET MAGAZINE Posted 0803 GMT (1603 HKT) July 3, 2021 These Five Ultimate Retreats Are To Be Checked Out And Booked As Soon As Possible.

YEET MAGAZINE3 JUL 2021 • 13 MIN READ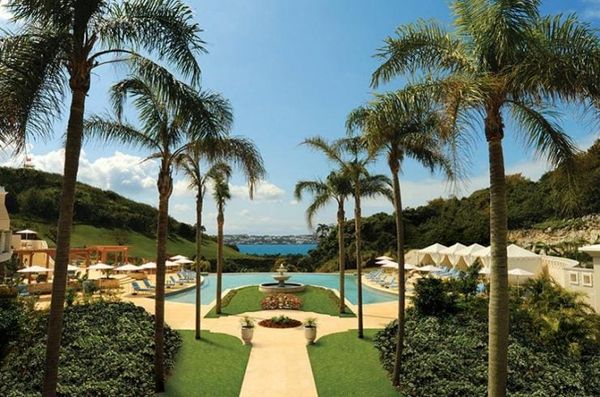 The Most Prestigious Hotel Swimming Pools In The World
Are you planning to take a refreshing vacation in the scorching summer sun, looking for a quiet place to relax by the water? These prestigious pools will do the trick.

YEET MAGAZINE29 JUN 2021 • 15 MIN READ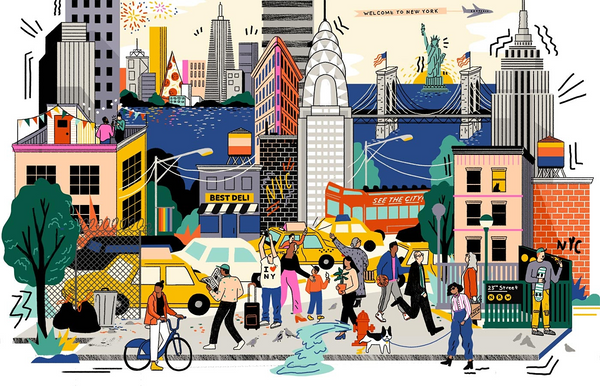 Are You Planning A Trip to New York City? Here Are Some Interesting Events You Can Attend In One Week.
This city never sleeps for a reason — there's way too much to do. Catch an art show in Chelsea or a play Off Broadway. Head to an underground venue to see your favorite band play live or to a pop-up for a mouthwatering prix fixe meal.

YEET MAGAZINE25 MAY 2021 • 48 MIN READ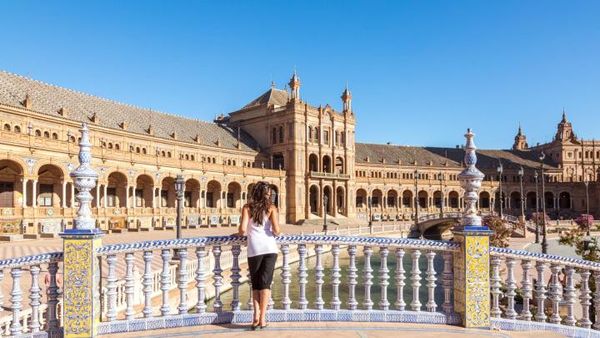 Spending Summer In Europe?Explore Top attractions - Experience The Best Of Your Destination With Attractions, Tours, Activities.
Recommended in Europe Our top picks for Europe experiences to get you started - A courtesy of booking.com

YEET MAGAZINE22 MAY 2021 • 12 MIN READ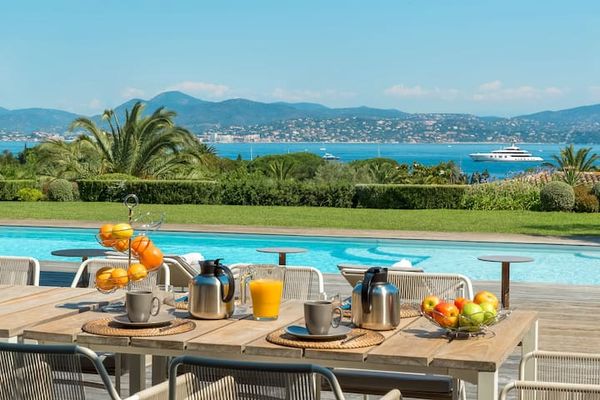 France : These Exquisite Luxury Properties Could Be Yours To Rent On Airbnb Luxe And Prices Are Ridiculously high
YEET  MAGAZINE  Published 1333 GMT (2133 HKT) May 22, 2021 Airbnb Luxe homes in FranceLUXEEntire villa in ÈzeVilla on the Sea · Villa on the Sea - 5Br - Sleeps 1010

YEET MAGAZINE22 MAY 2021 • 21 MIN READ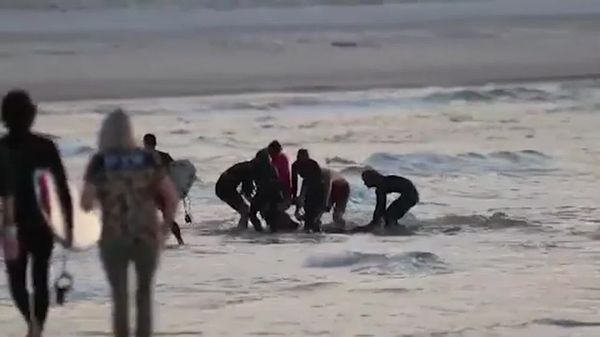 Australia : Surfer Dies After Shark Attack
YEET - Published 0914 GMT (1714 HKT) May 22, 2021 NewsFlash NewsA surfer died after being attacked by a shark on a beach north of Sydney, Australian authorities said Tuesday

YEET MAGAZINE22 MAY 2021 • 61 MIN READ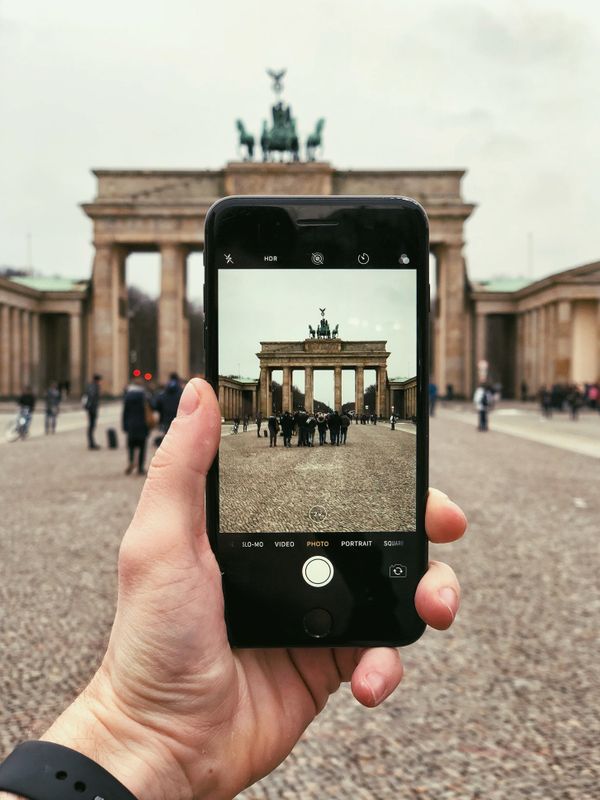 Post- covid Tourism: Things To Do In Berlin
Updated 0658 GMT (1458 HKT) May 20, 2021 By Loic Henry What should you visit in Berlin?   Small selection of places to visit that come off the usual tourist trail:

YEET MAGAZINE20 MAY 2021 • 6 MIN READ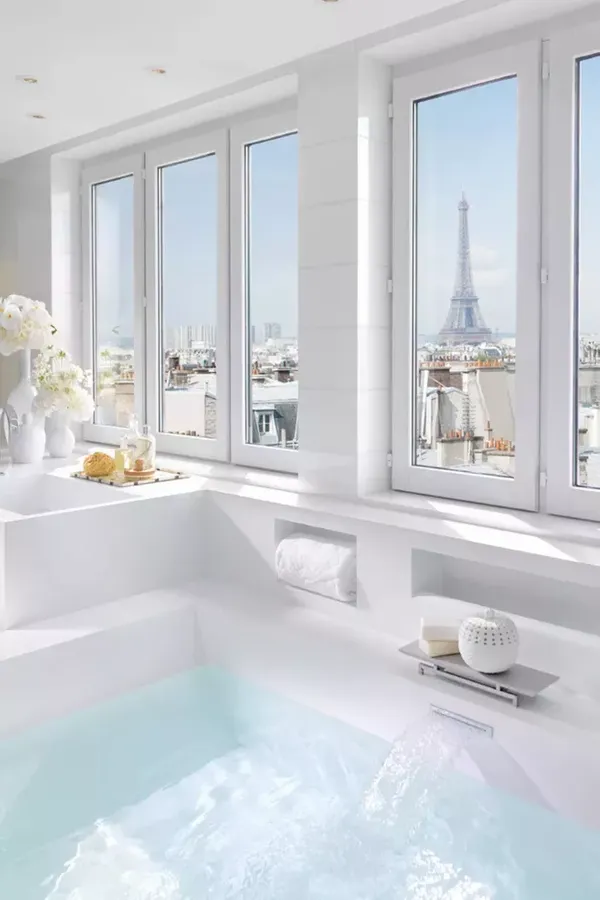 Under The Magnifying Glass of Yeet Magazine: The Mandarin Oriental In Paris
In the very chic rue Saint-Honoré, near Place Vendôme, upscale boutiques and fashion houses, suddenly, a place appears. Like a luxurious palace which crushes neither the soul nor the delicacy. Welcome to the Mandarin Oriental.

YEET MAGAZINE30 APR 2021 • 114 MIN READ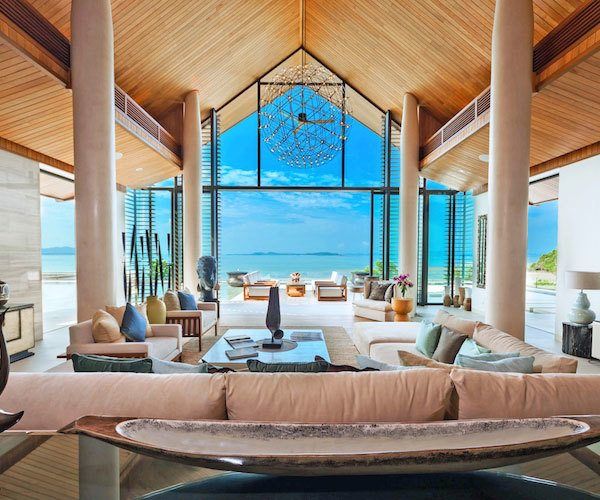 Asia's most lavish holiday villas for a luxury 'isocation' experience
Accommodation, Asia, Indonesia, Regions, Thailand, Vacation Rentals Yes. You read it correctly – isocation. No typographical errors here. We know how the pandemic and the quarantine have sparked a phenomenal new

YEET MAGAZINE29 APR 2021 • 19 MIN READ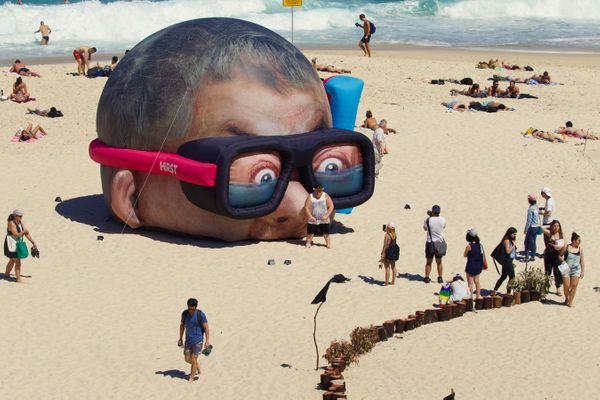 Why Australia Has The Best Beaches, Not Mexico
By Nicole Bass | What Mexico lacks (aside from a tiny strip off northern Baja) is temperate/sub-Antarctic beaches.And while Mexico's marine life makes Mediterranean islands (definitely overrated) look sterile...

YEET MAGAZINE19 APR 2021 • 8 MIN READ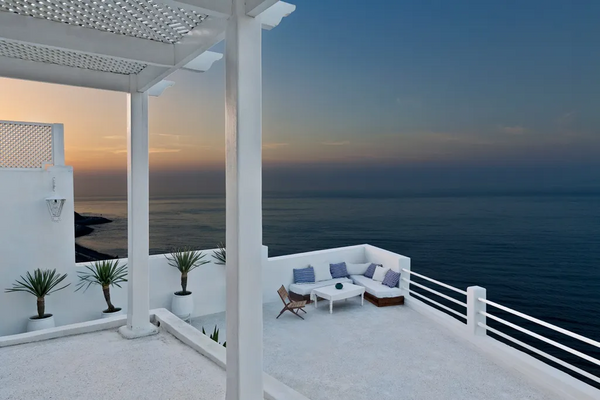 9 Airbnbs You Will Want to Rent Just for the View
Whether on the beach in Malibu, the shores of Lake Como or hidden in the Greek islands, we 've spotted nine houses of character on Airbnb, and the keys could be yours to rent this summer.

YEET MAGAZINE14 APR 2021 • 4 MIN READ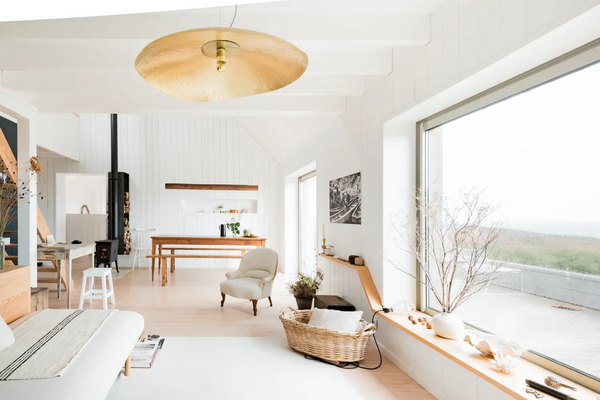 © Airbnb The Best Houses With Sea View You Could Rent This Summer Are On Airbnb.
By Natasha Vila | To forget lockdowns, quarantines, and travel restrictions, during COVID And beyond, one could imagine getting an overview of the beautiful houses plunging onto the most beautiful Normandy and Breton beaches for rent on Airbnb.

YEET MAGAZINE14 APR 2021 • 3 MIN READ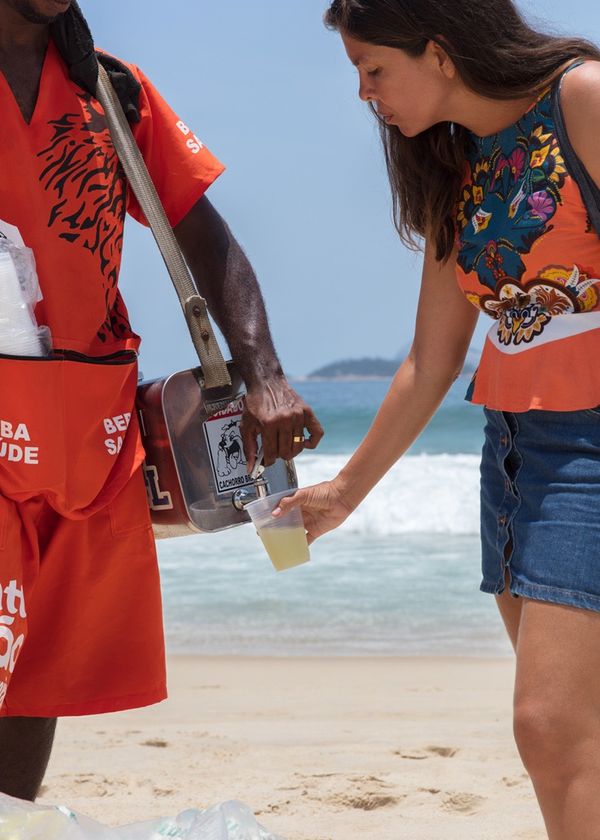 Rio de Janeiro 10 Reasons To Make Brazil Your Summer Destination.
By Alexandra Di Greco | The beach, something of an agora brasiliera, is an integral part of life in Rio, more so than in any other city in the world, producing the delightful sensation of being on an endless vacation.

YEET MAGAZINE9 APR 2021 • 6 MIN READ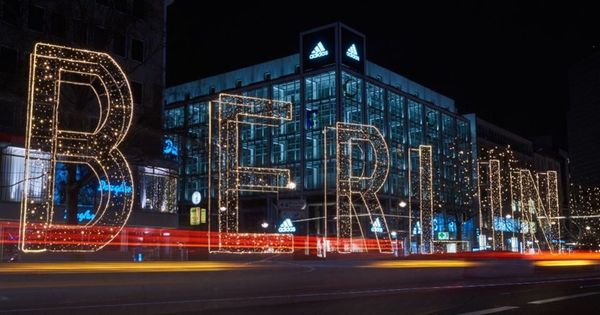 Berlin: The Edgy City, From Its Fashion To Its Architecture And Charged Political History.
By Joan Ulrich | With a population of almost 4 million people, Berlin is the second most populous city proper in the European Union and the seventh most populous urban area in the European Union.

YEET MAGAZINE9 APR 2021 • 10 MIN READ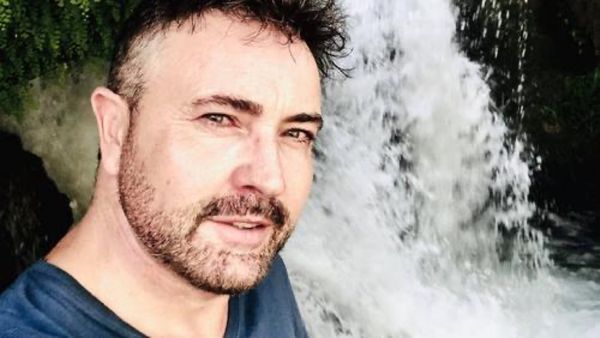 Turkey: French Tourist Jailed For Attempting To Bring Home A Holiday Souvenir.
Turkey: When Bringing A Holiday Souvenir Can Lead To Jail The ruins of Side in Turkey Joël Soler, a French documentary filmmaker has paid the price for the very strict

YEET MAGAZINE14 MAR 2021 • 2 MIN READ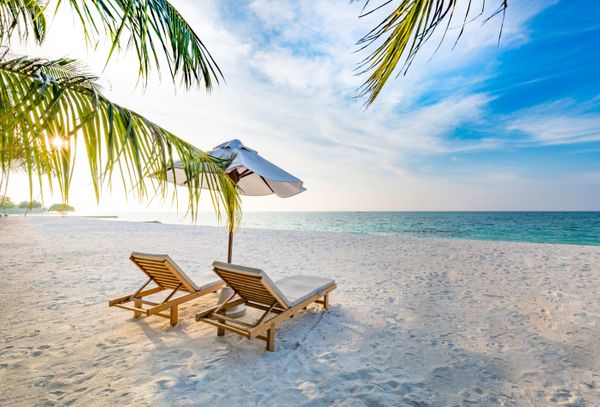 How to get a Black Friday travel deal during the pandemic.
Major travel sites are offering deals up to 75% off on Black Friday.Millions of Americans expected to travel for Thanksgiving despite CDC warningsAmericans plan to travel on holiday after

YEET MAGAZINE28 NOV 2020 • 3 MIN READ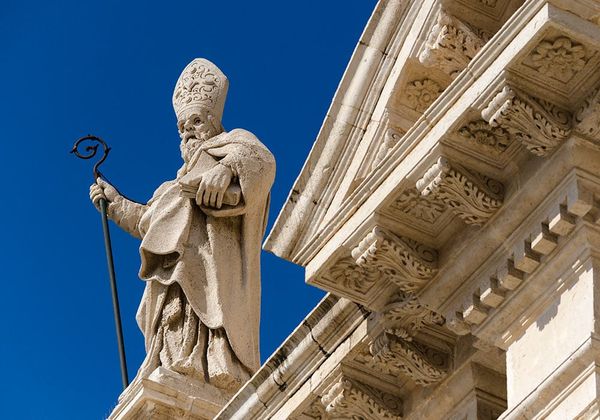 Syracuse - Sicily - Italy - A World Heritage Site.
Siracusa is a historic city in southern Italy, the capital of the province of Syracuse. The city is famous for its rich Greek history, culture, amphitheatres, architecture, and as the

YEET MAGAZINE17 AUG 2019 • 2 MIN READ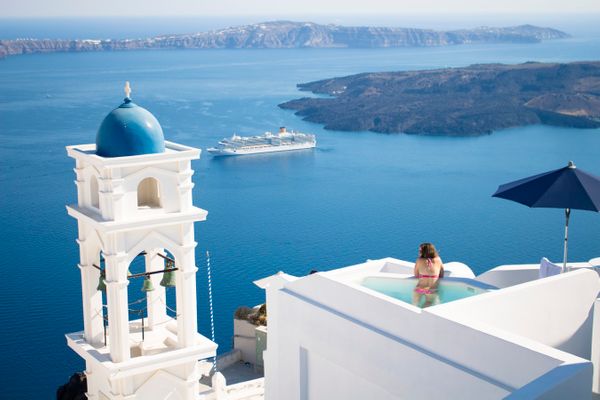 Santorini Thira, Greece.
Santorini is romantic sunsets, amazing landscapes, unique architecture and delicious food. Walk around the island to discover its secrets, from the typical white houses, great monuments, fantastic art and archeological

YEET MAGAZINE24 JUL 2019 • 5 MIN READ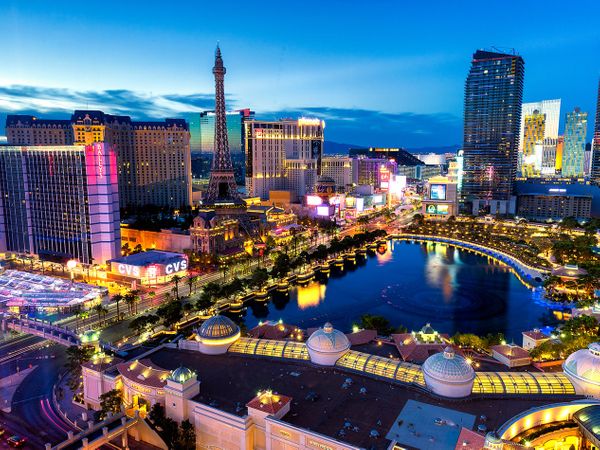 Welcome to Las Vegas!
Las Vegas is a shimmering seductress promising excitement, revelry, and fortune. A town literally built to entertain, the 'Sin City' of today is so much more than the gamblers den

YEET MAGAZINE24 JUL 2019 • 5 MIN READ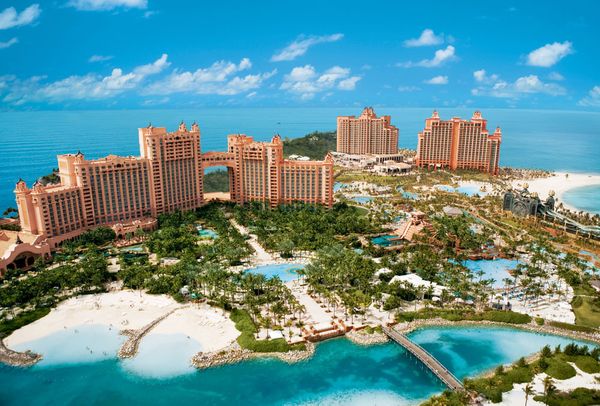 U.S. Issues Travel Advisories for Two Popular Spring Break Destinations.
Dramatic cold spells, extreme winds, and natural disasters have punctuated the winter season, leaving many Americans seeking sunny beach destinations for spring break. The Caribbean is often a top choice

YEET MAGAZINE7 MAR 2019 • 1 MIN READ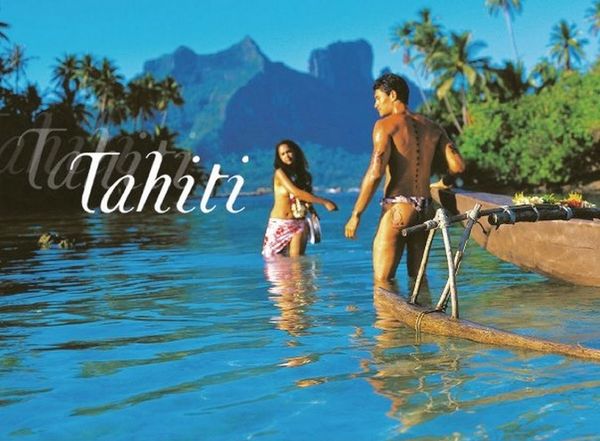 Bora Bora: Jewel of the South Seas.
Undoubtedly the most celebrated island in the South Pacific, Bora Bora is French Polynesia's leading lady. Her beauty is unrivaled and her fame, unwavering. Bora Bora is one of the

YEET MAGAZINE19 JUL 2018 • 4 MIN READ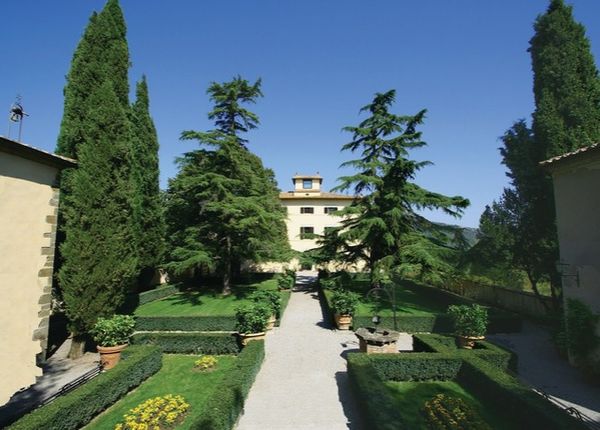 Enchanting country mansion in central Italy.
A peaceful stay in one of Italy's most traditional regions, with a spa discount and two glasses of prosecco. Umbria is a destination renowned for its sweeping vineyards, ancient hilltop

YEET MAGAZINE12 JUN 2018 • 1 MIN READ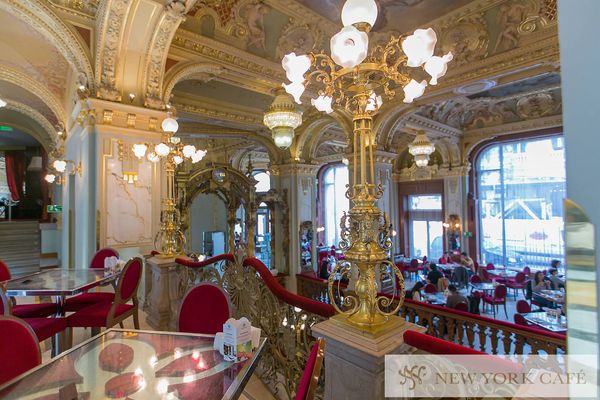 Is Budapest's New York Café - The Most Beautiful Café In The World?
The New York Café has lived through many eras, political systems and historical turning points. Still, it has always been reborn, sparkling and occupied by those who longed for its

YEET MAGAZINE4 APR 2018 • 2 MIN READ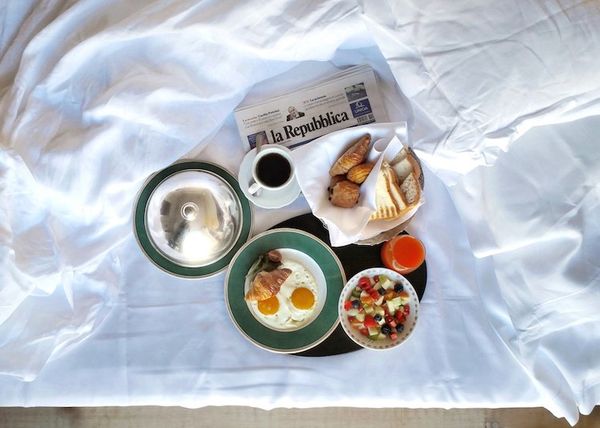 Florence at Seventh Heaven.
Florence, the birthplace of the Italian Renaissance, is a beautiful city full of churches, picturesque squares, local markets and bustling trattorias. Clerkenwell Boy CLERKENWELL BOY Clerkenwellboyec1 is an anonymous Instagrammer

YEET MAGAZINE3 APR 2018 • 3 MIN READ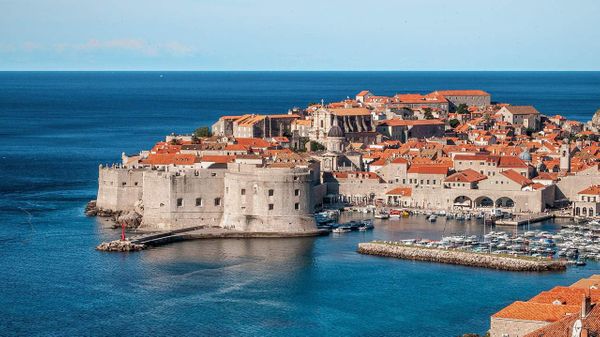 2 minute travel guide to Dubrovnik, Croatia
2 minute travel guide to Dubrovnik, Croatia Dubrovnik, on the Adriatic coast in Croatia, is famous for its historic Old Town and as a backdrop for the filming of Game

YEET MAGAZINE17 MAR 2018 • 1 MIN READ
How to plan the perfect wedding abroad.
BY SOFIA LEVIN It might not seem like it at first, but planning a destination wedding needn't take any more effort than organising one at home. Having recently returned

YEET MAGAZINE26 FEB 2018 • 5 MIN READ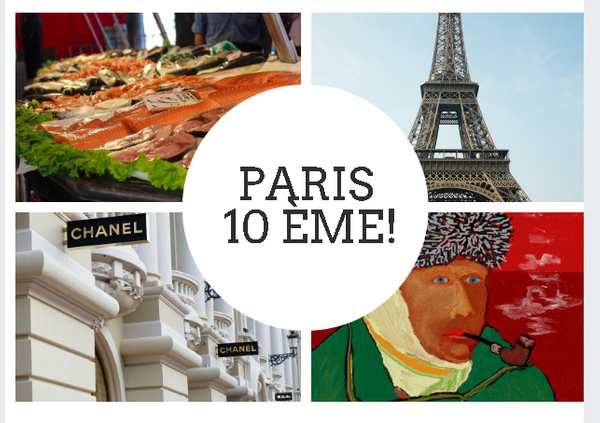 Paris 10 ème arrondissement.
Paris 10th arrondissement, 4 lively neighborhoods, 2 main train stations and the charming Saint Martin canal The 10th arrondissement is located on the right bank of the Seine and in

YEET MAGAZINE21 NOV 2017 • 3 MIN READ