Netflix cancels a big project of Meghan Markle and Prince Harry   'They're using the Queen for Netflix': Meghan and Harry's UK visit harshly criticized  Meghan Markle and Prince Harry, hand in hand at the Invictus Games: Netflix cameras never far...  Meghan and Harry: Business nightmare in sight for of the Sussexes? Pearl : Netflix abandons Meghan Markle's animated series project Netflix abandons one of the projects Meghan Markle was supposed to produce

By   Sophia  Ava   YEET MAGAZINE | Updated 0339 GMT (1239 HKT) May 17, 2022
Meghan Markle and Prince Harry signed big deals with Spotify and Netflix after leaving the royal family. Only, the couple does not seem to have respected their commitments.
In September 2020, Meghan Markle and Prince Harry signed a lucrative contract with the Netflix streaming platform . The couple had been hired as a producer. The Duke and Duchess of Sussex were notably to work on nature documentaries, a women's series, as well as family and children's programmes. "We will focus on creating informative content but also a vector of hope," they explained in a press release. However, since that date, no content produced by Meghan Markle and Prince Harry has yet emerged.
"PROOF" OF THEIR WORK REQUESTED
Saturday January 15, the media " Express UK ", then revealed that Netflix would be impatiently waiting for the couple to work on content, because the latter has still not honored his contract. On his Youtube channel, Neil Sean, an expert on the royal family, said: "It puts them under pressure, not only to produce, but also to ensure that they will have a large audience if their contract lasts. "Before adding that Netflix was waiting" for proof that they are getting down to the task.
However, Meghan Markle and Prince Harry had planned several projects in collaboration with the streaming platform. Last April, the couple announced the upcoming arrival of their first documentary series on Netflix, entitled "Heart of Invictus" , directed by Orlando Von Einsiedel and Joanna Natesegara. It was to focus on the Invictus Games, and more specifically on the courses of athletes who will participate in the 2022 edition which will take place in the Netherlands. Three months later, the Duke and Duchess of Cambridge said they were to produce an animated series, dubbed 'Pearl'. A program that was to relate "the heroic adventures of a 12-year-old girl inspired by influential women in history".
Netflix is ​​not the only platform to worry about the future of their contract with the couple . In December 2020, Spotify announced its exclusive partnership with Archewell Studio, the audio production company created by Meghan Markle and Prince Harry. Only, since signing the contract, they have only produced one 35-minute episode. Last December, the lawyer specializing in the media, Ian Penmam then declared in "Express UK", that the platform could break its contract with the couple.
Meghan Markle: sober outing with Prince Harry
SEE THE GALLERY
prince harry
Royal Family
netflix
Meghan Markle: after her victory against the press, she receives...
Elizabeth II: her radical choice about Meghan Markle and...
Meghan Markle and Prince Harry: their greeting card already criticized.
OUR SUBSCRIBERS LOVE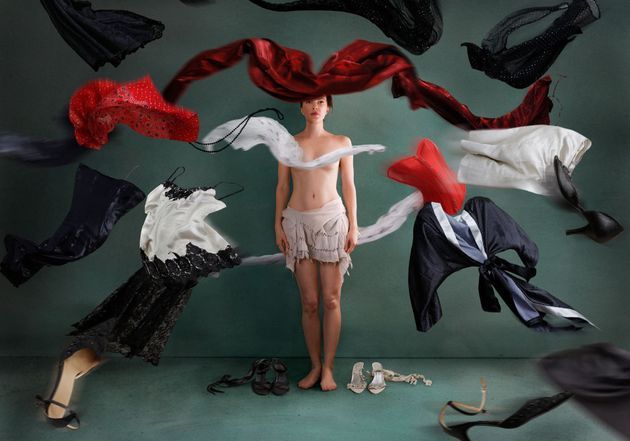 22 fake friends to sneak out of your closet in 2022
Podcast - This is my story: "I met the man I was madly in love with"
This is my story: "I married my best friend"
SPONSORED CONTENT
Rich turned poor, 40 celebrities who are working regular jobs today
Tension continues to mount in the royal couple, since Kate discovered the haunting truth about the expectations of her husband Prince William
Keely Shaye Smith is so skinny now and looks stunning!
30 photos of Princess Diana that were never published in the newspapers
Do you remember those special sisters?
Look what they look like today
After her weight loss, Celine Dion confirms what we knew all along
Katy Perry: this bad habit of Orlando Bloom that she would like to changed
MORE ARTICLES: MEGHAN MARKLE