Air Jordans, The Best Shoes Of All time: Risk Taking, History And Riot
The 23 Best Jordans of All Time Buying Guide: How to Choose a Pair of Air Jordans Frequently asked questions about Jordans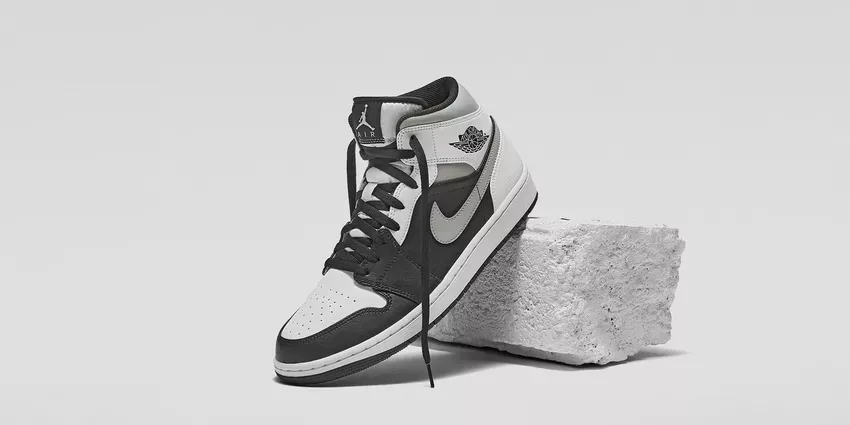 Home  Style   Air Jordans, The Best  Shoes Of All time: Risk Taking, History And Riot
By   Sophia Ava  YEET MAGAZINE | Updated 0439 GMT (1239 HKT) February 17, 2022
Contents
The 23 Best Jordans of All Time
Buying Guide: How to Choose a Pair of Air Jordans
Frequently asked questions about Jordans
Ever since Michael Jordan wore that first pair of Nike sneakers in 1984, playing for the Chicago Bulls and just beginning to catch people's attention as the next big basketball star, Jordans have captured wearers' imaginations. sneakers from around the world. No other shoe has the same cult status and global following .
Maybe you're a total b-ball nerd who's watched and re-watched every memorable Michael Jordan moment there. Or maybe everything you know about MJ comes from Netflix's The Last Dance. Either way, you'll know that (a) the man plays basketball like no one else on Earth and (b) he takes shoes seriously.
Today, 35 different Air Jordan models are available, not to mention countless colorways, collaborations, limited editions and retro Jordans . From '90s street style basics to kicks optimized for speed on the court and high fashion collaborations, there are Jordans for every mood, taste and event.
We love our Oliver Cabell sneakers for their affordable minimalist style and our Koio sneakers for their timeless Italian craftsmanship. But for pure charisma, sporting heritage and championship cool , the ball is firmly in the Jordans' court.
We've put together a list of what can be considered the most iconic, popular, innovative, successful, and generally best Jordans of all time by release date. It was the luxury sneakers that made the shoe line the runaway success it is today. The Jordans that get people excited about Jordans. The Michael Jordan shoes which basically have defined sneakers as we know them in the 21st century.
The 23 Best Jordans of All Time
Air Jordan I: released in 1985
Air Jordan III: released in 1988
Air Jordan XI: released in 1995
Air Jordan IV: released in 1989
Air Jordan VII: released in 1992
Air Jordan XII: released in 1996
Air Jordan V: released in 1990
Air Jordan II: released in 1986
Air Jordan VI: released in 1991
Air Jordan XIV: released in 1998
Air Jordan XIII: released in 1997
Air Jordan XVI: released in 2001
Air Jordan VIII: released in 1993
Air Jordan XVIII: released in 2003
Air Jordan XV: released in 1999
Air Jordan IX: released in 1993
Air Jordan XVII: released in 2002
Air Jordan XIX: released in 2004
Air Jordan X: released in 1994
Air Jordan XX8: released in 2013
Air Jordan XX3: released in 2008
Air Jordan XX: released in 2005
Air Jordan XXXV DNA: Released in 2021-2022
Air Jordan I: released in 1985
The OG Air Jordan was the very first Nike shoe MJ wore on court and the only one you'll find with the Nike Swoosh - two reasons why it's hands down one of the best Jordan shoes around.
The Air Jordan I was the shoe that not only sparked the Air Jordans obsession that lives on today, but also created controversy when its black and red color combination violated the company's 51% white regulation. NBA regarding sneakers.
A top pick if you're all about authentic details , this model also comes as a pair of low top Jordans.  SEE PRICE
Air Jordan III: released in 1988
The Air Jordan I could be front and center in any sneakerhead's collection, but the Air Jordan III is pretty groundbreaking too. This was the first design of Tinker Hatfield, athlete and architect turned sneaker tastemaker.
Hatfield started out how he wanted to with this eye-catching sneaker, dropping the Nike Swoosh logo and adding elephant print panels , black and white uppers and, of course, the now-iconic Jumpman logo. The sneaker was fresh and futuristic when first released in the late 80s and continues to be at the forefront of sneaker design today.SEE PRICE
Air Jordan XI: released in 1995
Another game-changing, risk-taking, groundbreaking design, the Air Jordan XI found its way onto the court in May 1995 as part of the NBA playoffs and quickly became a pop culture favorite after playing (at the sides of MJ) in the cult classic sci-fi animation Space Jam .
Its release in the black and white Concord colorway infamously led to brawls and riots across America as people tried to get their hands on a pair. Proof, if you needed it, that this is one of the most popular Jordan shoes of all time. The model is also available as a pair of low-top Jordans.SEE PRICE
Air Jordan IV: released in 1989
Another pair of Air Jordans to feature on the big screen, the Air Jordan IV starred in Spike Lee's Doing the Right Thing .
What makes the IVs the best Jordans ever? Many things but especially the lacing support system, called "wings", which can be customized according to the specific preferences of the wearer.
They were the first pair of Air Jordans with a worldwide release , cementing the shoe's superstar status. The all-white Pure Money colorway, in particular, was one of the most popular Jordan shoes of all time when it was released in 2006.SEE PRICE
Air Jordan VII: released in 1992
It was the first J to be released as part of the Jordan brand rather than Nike (hence the lack of exterior Nike branding and Air window). He can be seen to symbolize the start of MJ's career as a businessman besides being the best basketball player in the world.
With these Air Jordan VII sneakers on, MJ repeated as NBA champion, Finals MVP and MVP, and helped USA win gold at the 1992 Summer Games in Barcelona. In the Infrared Black colorway , in particular, it's one of the most popular Jordan shoes ever released.SEE PRICE
Air Jordan XII: released in 1996
All Jordan shoes are associated with courage and perseverance thanks to the man behind the brand, but none more so than the XIIs.
These are the sneakers that Michael Jordan wore during the famous 1997 Flu Game where he managed to score no less than 38 points while suffering from a severe flu. No wonder they are considered the best Jordan shoes ever made.
One of the standout features is the ribbed quilted panels on the upper, inspired by Japan's Rising Sun Flag , as well as the pebbled rather than patent leather. The XIIs are also available in low Jordans.SEE PRICE
Air Jordan V: released in 1990
Taking inspiration from a WWII Mustang fighter jet, the Air Jordan V is as fierce, determined and uncompromising as MJ himself. The sneaker features smooth and nubuck leather, mesh side panels and sharktooth shapes on the midsole.
The fact that these sneakers were worn by Will Smith in The Fresh Prince of Bel Air likely also helped make them fan favorites and some of the most popular Jordans today.SEE PRICE
Air Jordan II: released in 1986
Consider the sleek Air Jordan II one of the most luxurious models in the line. It was the first of all Michael Jordan shoes to use luxe details like faux lizard skin , for example, and features brogue-like perforations and Italian craftsmanship, giving it some serious high-end panache.
With these nods to high-end (and higher-priced) fashion, this exclusive sneaker was one of the first to straddle the worlds of activewear and red carpet . The Air Jordan II can definitely be worn with a tux and is also available as a pair of low top Jordans.SEE PRICE
Air Jordan VI: released in 1991
The Air Jordan 6 is synonymous with exceptional speed and performance. Every detail has been taken into account for the optimization of play, from the two grip holes on the tongue for easy entry into the neoprene sleeve lining , improving comfort and minimizing the risk of blisters.
Apparently, the sneaker was inspired by Michael Jordan's Porsche 911 and the star won his first championship title with a pair of these ultra-cool designs on his feet, making this by far one of the best Jordan shoes ever. all the time.SEE PRICE
Air Jordan XIV: released in 1998
As you scroll through this list of the world's best Jordans, you'll quickly discover a common theme. Fast cars. Many of the best Js were inspired by high-end vehicles, including the Air Jordan XIV, which was inspired by the shape and styling of MJ's Ferrari 550M. Also, watch out for the Jumpman logo that appears 14 times on this sneaker, a reference to it being the 14th in the Jordan series.
The most popular colorway of this model is the Last Shot, a black-red combo immortalized when MJ wore them for his game-winning shot in Game 6 of the 1998 NBA Finals.SEE PRICE
Air Jordan XIII: released in 1997
If you watched Netflix' The Last Dance , then you'll definitely recognize the Air Jordan XIIIs, the shoes Michael wore for most of the 1997-98 season.
The sneaker looks unmistakably and unashamedly luxurious, really, considering it was worn by Jordan at the height of his fame. The inspiration comes from a panther - an allusion to Jordan's dexterity and predatory reflexes on the court, as well as his nickname "Black Cat".
Indeed, the outsole resembles a panther's paw and there are holograms on the bottom and ankle that depict a glowing cat's eye.
In the black and Bred Red colourway, in particular, the XIII is one of the most popular Jordans of all time. There are also low top Jordans available in this model.SEE PRICE
Air Jordan XVI: released in 2001
The XVI's standout and most intriguing feature is the removable gaiter, giving these Michael Jordan shoes a vibe that's equal parts technical and fashionable , fashion-forward and functional.
With Michael Jordan now president and co-owner of the Washington Wizards, the XVI was specifically designed as a sneaker that could be worn both on the court and in the boardroom.SEE PRICE
Air Jordan VIII: released in 1993
One of the most distinctive sneakers in the Michael Jordan shoe line, the VIII is chunky, provocative and bold. With a chenille tongue graphic and twin straps that cross over the laces, the AJ VIII is most definitely a '90s-style sneaker and a winning choice for anyone looking for something a little different. Look for the bass version of the VIII, released in 2003.SEE PRICE
Air Jordan XVIII: released in 2003
One of the most striking and eye-catching sneakers of all time, the XVIII was worn by Jordan during his final farewell to Washington in 2003. It featured a driving shoe heel - another reference to the penchant for star for super-fast cars—and came with a towel, brush, and driver's manual.
Then there was the vamp cover— more like something you'd find on a luxury Italian dress shoe. Definitely a pair of sneakers that no one will soon forget.SEE PRICE
Air Jordan XV: released in 1999
It was during this era that Air Jordan style leaned towards the wacky and eccentric, drawing on all sorts of offbeat and bizarre references. We are not complaining. We love the unique and punchy aesthetic of the XV, which was inspired by NASA's X-15 fighter jet while the high padded collar takes its (surprisingly enough) loafers example .
The XV was the last sneaker designed by Tinker Hatfield and although MJ never wore it on the court, it remains a notable addition to the shoe line.SEE PRICE
Air Jordan IX: released in 1993
The AJ IX was released during a period when MJ was taking his first of three hiatus from basketball, trying his hand at minor league baseball instead. As a result, this sneaker resembles a baseball cleat.
It also references MJ's growing global influence, with different languages —including Japanese and Swahili—on the outsoles, and words such as Devoted, Independence, Freedom, and Force —all part of the L' Ethics of Michael Jordan.SEE PRICE
Air Jordan XVII: released in 2002
Created to mark MJ's long-awaited return to basketball for the 2001-2002 NBA season as part of the Washington Wizards, the AJ XVII first made waves on the sneaker scene for its hefty price tag - the highest in all the Jordans already.
But cost wasn't the only notable aspect of the sneaker. It was also inspired by jazz music, drawing parallels between the improvisational qualities of the genre and MJ's own ability to improvise in the field , and was originally in a metal briefcase with a CD-ROM.SEE PRICE
Air Jordan XIX: released in 2004
All Jordan shoes are known for pushing the boundaries of sneaker design with creative and innovative versions of what we all thought a basketball shoe should look like.
The XIX is an example of this, with its radically unusual silhouette. Seemingly influenced by the black mamba snake , it definitely has its eye on the style horizon with its braided sleeve instead of laces. There's also a full-length Zoom Airbag and carbon fiber support shank with a traditional Air unit in the heel, making this one of the most comfortable and best Jordan shoes on the market.SEE PRICE
Air Jordan X: released in 1994
Released to celebrate a 10-year partnership between MJ and Nike, as well as to commemorate MJ's temporary retirement from basketball to join MLB, the AJ X stands out with its lightweight, clean design and a combination of leather, nylon and Zoom Air cushioning. 10 side stripes along the sole remind people of the sports star's illustrious first 10 years breaking basketball records.SEE PRICE
Air Jordan XX8: released in 2013
A newer but no less famous edition to the AJ line, the XX8 was endorsed by Russell Westbrook , the basketball superstar known for his flashy dunks and explosive style.
This is a jaw-dropping sneaker that takes no prisoners in terms of style or function with its never-before-seen boot height or "shroud" (partly inspired by military combat boots) casing and a responsive design with a flexible yet supportive upper and solid traction.SEE PRICE
Air Jordan XX3: released in 2008
Considering it was the same number he wore on the court, the 23rd model in Michael Jordan's shoe line was always going to be extra special. And the XX3 is truly a masterpiece.
The ultimate sneaker for die-hard MJ fans , the stitching is said to represent Michael Jordan 's DNA model and you'll also find the embossed fingerprint reader on the back and his autograph on the toe.
As part of the trend for more nature-friendly sneakers (with Allbirds in mind), the XX3 is also made using as little toxins, waste and by-products as possible.SEE PRICE
Air Jordan XX: released in 2005
Designed to commemorate the 20th anniversary of the Jordan brand, the AJ XX represents nothing less than MJ's life story in sneaker form . An ambitious goal that designers Tinker Hatfield and Mark Smith achieved with characteristic verve.
There are over 200 symbols etched by lazar into the upper, summing up the sportsman's entire biography, including Michael sitting in the backseat of a 1976 Chevrolet Monte Carlo with his mother, Deloris. 69 dimples along the side rays are references to his high-scoring match .SEE PRICE
Air Jordan XXXV DNA: Released in 2021-2022
The latest sneakers on our list are also some of the wackiest, weirdest, and most memorable Michael Jordan shoes of all time, somehow evoking both the spirit of a fighter jet and retro 90s Jordans. at a time.
The XXXV DNA features the brand's exposed Eclipse 2.0 plate, which extends up the shoe's upper, providing energy return, stability and cushioning. A partially exposed Zoom Air bag in the heel helps with responsiveness while premium materials like nubuck and suede mean this sneaker wouldn't look out of place at all with a suit for a casual look. see.SEE PRICE
Buying Guide: How to Choose a Pair of Air Jordans
Before exploring the question of which Air Jordans are the best for you, first some basic information about this so famous sneaker.
The Air Jordan story
The very first pair of Air Jordans were released on April 1, 1985, following a partnership between Nike and now-famous basketball icon Michael Jordan.
Despite the fact that he was just a rookie at the time, Nike offered MJ an impressive 5-year contract. While at this point the brand was best known for making running shoes, they were also exploring new running shoe technology and the first pair of Jordans debuted on the court in 1984, named the Air Jordan 1s. and was game changers from the start.
The sneaker featured the classic Nike Swoosh logo alongside the Wings symbol. And, as the story goes, they were banned by the NBA for being red and black rather than predominantly white per regulation. Nike had to pay $5,000 a game for breaking the rules, but the publicity was worth it, establishing the sneaker's reputation for risk-taking and non-compliance that lives on to this day.
In 1986, the Air Jordan II was released, followed by the III in 1988 when the Nike Swoosh was replaced by the Airborne Jumpman - Michael Jordan Logo.
Today, you can buy a pair of Air Jordans for around $145 on average. But you could easily pay a lot more. MJ's very first Air Jordans sold for $560,000 at auction in 2021-2022, for example. However, the most expensive Jordans of all time are Drake's custom OVO X Air Jordans, in solid gold and worth $2 million.
Air Jordan: signature design and style
What makes Air Jordans so unique? What specific details make all Jordans iconic and recognizable?
Some of the features that have helped make Air Jordans a central part of sneaker culture include the Jumpman logo, a silhouette of Michael Jordan leaping through the air. There's also the clear rubber sole , as originally found on the Air Jordan V, and the buckle on the back of the shoe that makes it easy to put on and take off.
Patent leather is a common addition to many Jordans, a feature specifically requested by Michael Jordan himself. He wanted a shoe that he could wear with a suit as well as on the court.
Nike Zoom Air technology is also found in most Jordans, increasing responsiveness, decreasing pronation and providing that quick court feel that top basketball players depend on.
The plastic lace lock found on Jordans is another notable feature designed to keep the laces in place during jumps and dunks.
Other features you might find on Jordans include a shroud or gaiter - used to conceal the laces for a dressier vibe - and a carbon fiber shank plate for support and stability.
How to Choose a Pair of Jordans
With so many models on offer, choosing the right pair of Air Jordans can be difficult. There's the question of aesthetics , of course, but also athletic performance .
How technically advanced do you want your Michael Jordan shoes to be? Or are you more into retro Jordans with a cool vintage twist?
If you want something you can wear to formal occasions , look for collaborations between the Jordan brand and high fashion houses , like Off-White, LA menswear boutique Union, or stylist and blogger Aleali May.
If you want a pair of authentic, old-school Jordans, look for retro variations on the classics, like the Air Jordan 1 Retro Chicago or the 5 Fire Red Retro OG.
The highest performing Air Jordan right now is the Jordan 35 , featuring the latest in sneaker technology like an Eclipse Plate for high energy return, as well as a Zoom Air sole unit.
Frequently asked questions about JordansWhich Jordan shoe is the most popular?
The most popular Jordans are the Air Jordan 1. The original sneakers in the line. They were the first to become a global pop culture phenomenon. With their simple yet iconic style and great functionality, these are real winners.
What are the best-selling Jordans?
Best-selling Jordans include the Air Jordan 1 'Black Toe', Air Jordan 1 'Chicago', Air Jordan 1 Retro High OG Bordeaux and Air Jordan Mid Bred 1, a mid-top in a colorway black and red, originally banned by the NBA.
What are the best Jordans to buy right now?
The best Jordans to buy right now include the Air Jordan 35, introduced in 2021-2022, a high performance basketball sneaker. For street style appeal, the best Jordans include fashion collaborations such as the Off-White x Air Jordan 4.
What is MJ's favorite Jordan shoe?
MJ's favorite Jordan shoe is the Air Jordan 11 Concord. The shoe is known for its innovative aesthetic, especially in patent leather, which meant that MJ could wear it for formal occasions. The sports star wore it throughout the 1995-96 season.
Which Jordan 1 has the best quality?
There are many different colorways of Jordan 1s on the market right now and all of them have the same quality as the original Jordan 1s, made from full grain calf leather with added cushioning and support. One of the best colorways is the Air Jordan 1 Black Toe.