Beauty Trends: Tanning Capsules And Other Cures To Prepare Your Skin For Summer
They promise us to tan faster, more harmoniously, without spots , without sunburn or allergy of the lucite type . Every spring, solar capsules invade the food supplement department . What do they contain? Do they really do what they say?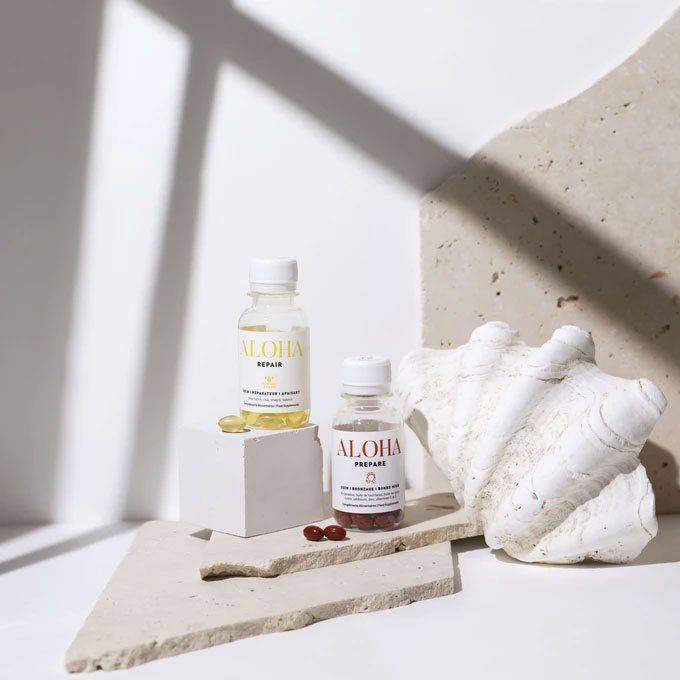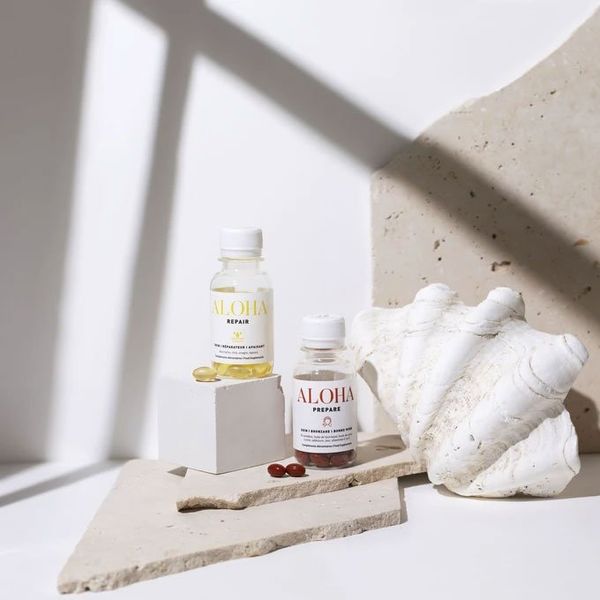 By YEET MAGAZINE | Updated 0200 GMT (1000 HKT) June 6, 2021
Make-up, hairstyle, facial care, body care, the beauty section of YEET MAGAZINE  informs you of all the news in the world of beauty. Discover our make up tutorials, our hairstyle advice and beauty tips to sublimate yourself every day. The editorial staff at YEET MAGAZINE will guide you step by step in choosing your cosmetic brands. Composing your skincare and beauty routine has never been easier than following the advice of our specialists. yeetmagazine.com helps you to be even more beautiful!
Known for preparing the skin for tanning, sun capsules have carved out a place of choice in our pharmacies and supermarkets as soon as the warm weather arrives. Are they useful for all that?
Summary
How do sunscreen capsules work?
Is it really in our interest to take sun capsules?
Are they not likely to cause stains?
What dosage to respect?
How to choose the right sun capsules?
Can we take it all year round?
According to a study, beta-carotenes are dangerous for smokers, but solar capsules contain them ...
Self-tanning capsules: what is the difference with preparatory capsules?
They promise us to tan faster, more harmoniously, without spots , without sunburn or allergy of the lucite type . Every spring, solar capsules invade the food supplement department . What do they contain? Do they really do what they say? Here are all the answers to the questions we can ask ourselves.
How do sunscreen capsules work?
Composed of carotenoids which help the skin to better prepare to welcome and endure the sun, the preparatory solar capsules simultaneously boost the natural phenomena of tanning .
Be careful, however, nothing to do with DHA, a molecule used by cosmetics in self-tanning treatments . These carotenoids do not stain the skin, barely giving it a slight golden undertone, similar to the skin of a baby fed on carrot juice. Their real goal is to provide the epidermis with powerful antioxidants which will enable it to better resist the stress of sun exposure.
Is it really in our interest to take sun capsules?
Yes, without hesitation if our skin has a very clear phototype that does not support UV rays, if we are prone to sunburn or victims of lucitis. This rash of pimples on the face, décolleté, arms is benign but itches horribly and ruins our first days of vacation.
It recurs after each exposure then decreases and disappears as soon as our skin is a little tanned.
Read more:Antioxidants, shields to preserve the youth of our skin The video of the day :
Are they not likely to cause stains?
On the contrary, since they help the melanin to rise and to be distributed evenly.
What dosage to respect?
Take one capsule daily (or two depending on the manufacturer) at least 15 days before exposure, same dose throughout the stay in the sun, then 15 days on return to keep a beautiful tan. In the event of lucitis, the doses are doubled.
Be careful to take them during a meal rich in lipids: they are thus better metabolized and avoid intestinal debacles in sensitive subjects. Finally, we repeat: they do not protect against sunburn. We must therefore apply a sunscreen during any exposure.
How to choose the right sun capsules?
They must contain a mixture of effective carotenoids (beta carotenes from carrots, lycopenes from tomato, astaxanthin), vitamins C and E , powerful anti-free radicals as well as green tea extracts .
Also interesting: the presence of copper which helps an enzyme, tyrosinase to manufacture a good quality melanin, and fish oils whose fatty acids are precious to prevent the solar allergy that is lucite. Some also contain excellent anti-aging selenium and zinc .
Can we take it all year round?
This is a NO BRAINER obviously, to keep a glowing complexion is better to bet on a plate rich red fruit and orange, rich in beta-carotenes such as tomato , the mango , the melon , the apricot , the sweet potato .. Sometimes the color is hidden under the chlorophyll: think of broccoli , cabbage , parsley ,  spinach , green salad and olives.
According to a study, beta-carotenes are dangerous for smokers, but solar capsules contain them ...
For many years we have known the favorable role of a diet rich in vegetables, in particular rich in beta-carotene in the prevention of cancers and in particular those of the lung.
But surveys carried out in France on women smokers or ex-smokers have shown that beta-carotenes could have the opposite effect (we say paradoxical) and increase the risk of lung cancer. It is therefore better to advise against them.
Self-tanning capsules: what is the difference with preparatory capsules?
These food supplements are only more loaded with phytopigments than the preparatory capsules. They help give us a nice golden complexion when we can't go in the sun at all. But like any food supplement they should not be used all year round. One month is enough for a healthy glow.
Product selection updated in June 2021 by YEET MAGAZINE
Read MORE:
What food supplements for beautiful skin?
Which vitamins for my skin?
Oenobiol Express Sun Capsules
Buy 2/13
AIME Summer Glow Solar Food Supplement
Buy 3 / 13
Birdie Sweet Sun Solar Food Supplement
Buy 4 / 13
Epycure Ready for the sun solar gummies
Buy 5 / 13
D + for Care Aloha Perfect Duo (Prepare & Repair) Sun Food Supplements
Buy 6 / 13
Solar food supplement from Inelle
Buy 7 / 13
Solar Gummies from The Miraculous
Buy 8 / 13
Nutreov Sunsublim Integral Bronzing Solar Food Supplement
Buy 9 / 13
Lashilé Beauty Good Sun Sunscreen Gummies
Buy 10 / 13
Sun capsules Bronzage Sublime Biosens by Léa Nature
Buy 11 / 13
Naturactive Doriance Sun Capsules
Buy 12 / 13
Juvamine Sublime Bronzing Sun Capsules
Buy 13 / 13
D-LAB Nutricosmetics Active Sun Complex Capsules
Buy
Beauty
BEAUTY NEWS Beauty editorial staff's favorites in May
BEAUTY NEWS 10 gift ideas spotted on De Bijenkorf for Mother's Day
BEAUTY NEWS Kiehl's, 170 years of cult products
NEWSLETTER
All the YEET MAGAZINE  news, directly in your mailbox
Play Video
Excluded: behind the scenes of Chanel's new N ° 5 campaign with Marion Cotillard
Hair
Hair, a legacy from mother to daughter They transmit a genetic heritage but also family stories, a conception of femininity, childhood memories… A knot of love that is sometimes difficult to untangle. Analysis and testimonials.
Which short haircut should you adopt?Contrary to popular belief, short hair is attracting more and more women. Our advice for choosing and maintaining your short haircut.
What to know before going red
Discover all the criteria to be fulfilled before doing a red hair color.The video of the day :
Makeup
Cult product: Revitalash Advanced eyelash treatment Spectacular growth booster for weakened eyelashes, this serum has become in fifteen years the unmistakable reference in the field. The reasons for the success of Revitalash Advanced.
Make-up: key trends for spring-summer 2021 deciphere
dAll the spring-summer 2021 makeup trends.
10 eyeliners with impeccable hold
Our selection of new eyeliners.What eye shadow colors should I use for my eye color? Waterproof makeup: water-proof beauty How to make an evening make-up? Terracotta: all you need to know about sun powders Tutorial: what makeup for my eyes? How to choose your lipstick?
Manicure
The Baby Boomer, the French Manicure revisited Resolutely modern, the Baby Boomer is poised to dethrone the cult French Manicure. Update on this trendy nail art technique.
The best essential oils to take care of your nails
Taking care of your nails naturally is possible, especially thanks to aromatherapy. We take stock of essential oils and synergies to strengthen the nails.
How can I make my nails grow faster?Like hair, nails are fragile and if you don't pamper them as they deserve, they will never be as long and beautiful as you would like. Our wise advice to make them grow quickly.
Care
Face scrub and peel: what are the differences?Scrub? Peeling? We tell you all about their characteristics.
L: a Bruket, the cosmetics brand made in Sweden inspired by nature L: a Bruket is a brand of natural cosmetics designed and produced on the Swedish coast, in Varberg, by Monica and her husband Mats. Swedish lifestyle guides their steps in the creation of each of their products. Fresh and invigorating encounter with Monica Kylén, the brand's co-founder.
Can I reuse my sunscreen from last year?
You hesitate to take this tube of sunscreen (barely used) that you opened last summer? Here are the reasons why you shouldn't risk it.
Beauty buying guide
Pixi Glow Tonic: The wildly successful exfoliating tonic lotion - A luminous and glowing skin? This is the Pixi brand promise with this exfoliating lotion. Decryption of Glow tonic, lotion from Pixi.
The best heated hair curlers
The curlers are back and this time they are heated! We have selected the best heated curlers for you.
Le Double R: Renew and Repair Serum Abeille Royale from Guerlain- The Abeille Royale skincare range is a must-have from the famous Guerlain house. Focus on the Double R: Renew and Repair Serum.
Perfumes
Our selection of perfumes to offer for Mother's Day - Don't know how to spoil your mom for Mother's Day? Whether it's her usual scent or you want to introduce her to new fragrances, scent is always a good idea. Discover our selection of perfumes to offer for Mother's Day.
The perfume of my mother, a fragrance apart-A memory of a little girl, the warmth of a presence or a kiss, the enigma of femininity… What does the scent of our mother's perfume refer to us? Why are we so attached to it?
Fetish wakes: Musk Ravageur from Editions de Parfums Frédéric MalleEach month, our expert perfume journalist Nolwenn du Laz shares her enthusiasm for a fragrance that absolutely capsizes her. This time, Musc Ravageur from Editions de Parfums Frédéric Malle  .E-SHOP
AD
Urban Beauty Box
5 trendy and essential full-size beauty products just for you at a price of USD 34.90 for a value of USD 173.20. A perfect box to be on top every day!
The most popular Blackheads: how to get rid of them naturally?
Beauty editorial staff's favorites in May 5 recipes for body scrubs to make at home
Enlarged pores: our effective solutions to tighten them5 do-it-yourself face scrub recipes8 simple techniques to relax the trapezius
Everything for a perfect tan
Share When we tan, the skin becomes beautiful and golden, but we often do not know what damage the tan causes to the epidermis. How to prepare and protect it for safe tanning? How to keep your tan? We tell you everything.
A tan is that pretty tan we all strive for every summer, but above all it's a skin's natural defense mechanism. Faced with ultraviolet rays, it adapts and is adorned with a tanned complexion and / or freckles. If it does not adapt, sunburns appear on the skin.
Tanning: how does it work?
Without UV rays, no tanning. There are three different categories:
UVA: quick and short-lived.
UVB: slow-acting.
UVC:  filtered by the ozone layer.
The skin is made up of two parts: the dermis and the epidermis.
The dermis is made up of permanent deep layers that are not affected by tanning . While the epidermis , the superficial part of the skin, is made up of cells which are eliminated and are gradually renewed, approximately every 25 days. Among these cells, we find melanocytes, cells which are responsible in particular for producing melanin , pigments which color the skin and protect cells from UV rays.
The UV , them, activate the production of melanin, which regulates photoprospection . But this production varies according to the different types of skin.Read also:Sunscreen: what protection for safe tanning?
Other cells are also responsible for protecting the skin from UV rays: keratinocytes , derived from the keratin present in the cells. Faced with UV rays, keratinocytes multiply and thus create a third layer, which is not crossed by UV rays.
Note: each has a sun capital , which is consumed gradually over the years, depending on the exposure time and its intensity. The danger is greater when this capital is exhausted since the skin is no longer protected.
How to prepare your skin for a tan?
To get through the cracks of the very notorious sunburns , it is necessary to take some precautions and prepare your skin before the first exposures. It is then time to think about the sun, dress in the sun and eat the sun.
On our plates, we favor foods rich in carotenoids, licopenes and vitamin A (carrots, tomatoes, melons, apricots, peaches, peppers, spinach, broccoli ...) and we do not skimp on olive oil. We also think of eggs, fish, butter and cheese which influence cell renewal. Finally, hydrate sufficiently by drinking water and tea.
The solar dietary supplements can help prepare the skin and bring him to fatty acids , preventing it from drying out and prepare for the first UV rays. It is also essential to take care of your skin. A few weeks before the first exhibitions, we pamper it and prepare it for the sun exposure. Slightly tinted, carrot oil , combined with a moisturizer, moisturizes the skin and naturally gives a healthy glow. What is more, carrot oil activates the melanogenesis of the skin and allows the epidermis to better resist UV rays.
Another secret of a successful tan: the scrub . Once a week, scrubs help eliminate dead skin and ensure better tan hold.
Finally, unsurprisingly, the main condition to be met in order to prepare for a safe tan is to gradually expose yourself.
Protect yourself well for a good tan
Ideally, and all the more so for sensitive skin , it is preferable not to expose yourself during "the prohibited hours": between 12 noon and 4 pm. If, however, the sun's call is stronger than anything, it is essential to properly protect your skin.
In addition to the traditional sunscreen (with variable indices depending on the intensity of the exposure), certain oils or monoi also protect against UV rays. Be careful, if the sun protection is not waterproof, do not forget to renew its application after each swim.
The right thing to do: apply your sun protection 20 minutes before the first exposure and renew it every two hours (a valid advice for all skin types).
Gradually and regularly tanning allows you to obtain a uniform, long-lasting tan and to protect the skin from possible sunburns. Irritated by UV rays, after each exposure, the skin needs to be soothed and hydrated. This is why it is important to always carry a moisturizing and repairing after-sun milk. This nourishes the skin and rebuilds the skin barrier.Read also:The best treatments to protect our hair from UV rays
How to keep your tan?
Well hydrated skin is the guarantee of a tan that lasts. Every evening, we carefully apply our after-sun milk , a moisturizer or an oil on the face and body. Namely, apricot and carrot oils, in addition to their moisturizing and nourishing properties, lightly tint the skin.
Here again, scrubs are important. By gently exfoliating the skin once a week, dead cells are eliminated, which helps maintain the tan. Self- tanners or sun powders can also help keep a nice tan and restore radiance several months after summer.
How to prepare your skin for the sun? A nourished and boosted skin before the appearance of the first rays of the sun tans more easily and quickly. Our tips for preparing the skin for a tan.
Have you used up all your solar capital? Once our UV resistance potential is exhausted, even the slightest tan can cause damage, including cancer. Explanations.
Is it really necessary to do a course of solar capsules before the summer?Reputed to prepare the skin for tanning, are sun capsules really effective? Response elements.
What are tanning enhancers worth? To boost our tan and tan in the blink of an eye, these "boost" products are very popular. But are they really effective and suitable for all skin types?
Are tanning accelerators and anti-dark spot creams compatible? On the one hand, the success of "whitening" has established a major trend in cosmetics: the fight against brown spots. On the other hand, melanin boosters, a new fad of sun brands, accelerate the rise of the tan and make us tan faster. Isn't there a danger in playing the pigment yo-yo ?? Investigation.
Sunbathe according to your needs (and your desires)- We want to tan, but not just any old way. To each their wishes, their requirements, their prohibitions and… their ideal cream. But then, how to tan quickly as you wish? How to choose your sunscreen according to your skin type?
3 tips to keep your skin tanned after summer- To prolong and enhance a tan, it is essential to cleanse and nourish the skin with suitable products. Our tips for restoring radiance to the complexion and illuminating tanned skin.
How to keep a tanned complexion after the holidays?After the tan, comes the debronze. How not to completely lose your tan after summer? Our experts give us their advice to prolong your facial tan.
What products should I use to prolong my tan?The keys to displaying a tanned complexion all year round without damaging your skin.
How to prolong your tan thanks to diet?The keys to keeping your tan without going for the first cosmetics, but instead focusing on food.
Latest News
Is it really necessary to do a course of solar capsules before the summer?
Pixi Glow Tonic: The wildly successful exfoliating tonic lotion
Face scrub and peel: what are the differences?
NEWSLETTER
All the YEET MAGAZINE posts directly in your mailbox - SUBSCRIBE
The benefits of coconut oil
More beauty posts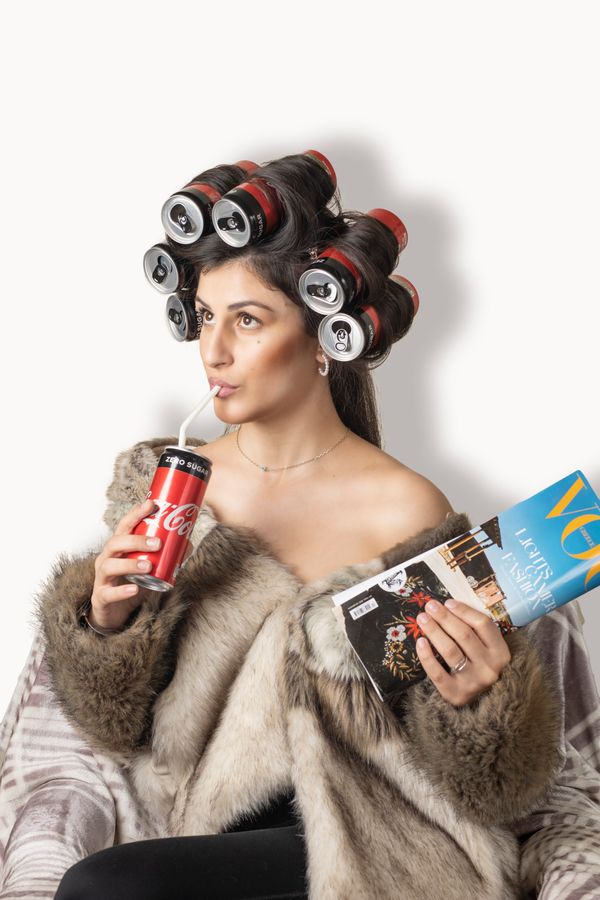 Bangs, curls or bob cut: these haircuts best suited to your face shape
Fashion and Beauty By  YEET MAGAZINE | Published 0029 GMT (0829 HKT) May 24, 2021 These haircuts will look great on you!"How do you want to style your hair?" This

YEET MAGAZINE23 MAY 2021 • 4 MIN READ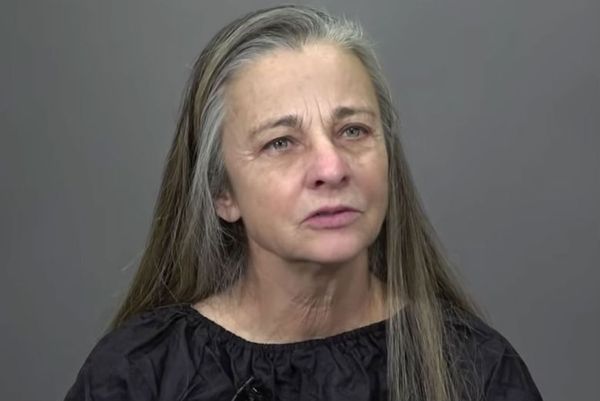 Woman Looks Much Younger After Impressive Makeover [ video]
"I'm getting older and want to make the most of myself," Molly says in a Makeoverguy video when asked why she wants this makeover.

YEET MAGAZINE23 MAY 2021 • 21 MIN READ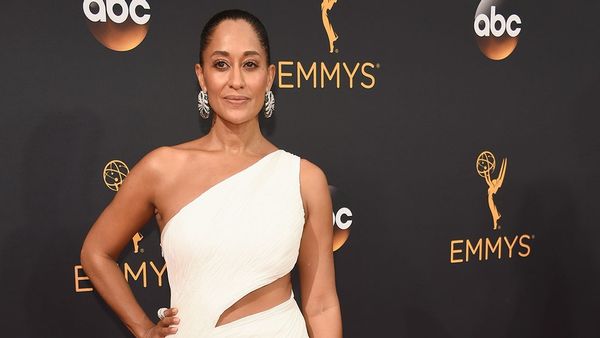 Tracee Ellis Ross, 46, Poses Nude On Instagram To Introduce New Natural Hair Care Line.
The Black-ish star shared a photo on Tuesday with her 6.8 million Instagram followers. Tracee Ross Nude Tracee Ellis Ross Naked Tracee Ellis Ross Nude.

YEET MAGAZINE22 MAY 2021 • 27 MIN READ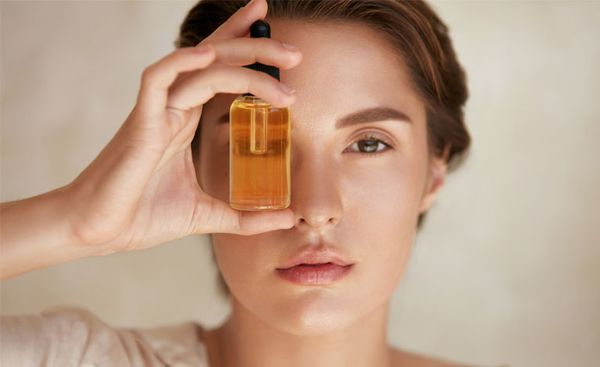 Trends : Why Retinol Is Increasingly Considered The Miracle Weapon In Beauty Sphere
The anti-aging vitamin. Promotes cell renewal, stimulates collagen formation and has an antioxidant effect. The hype around retinol continues. No wonder that this powerful ingredient has long been considered the

YEET MAGAZINE17 MAY 2021 • 6 MIN READ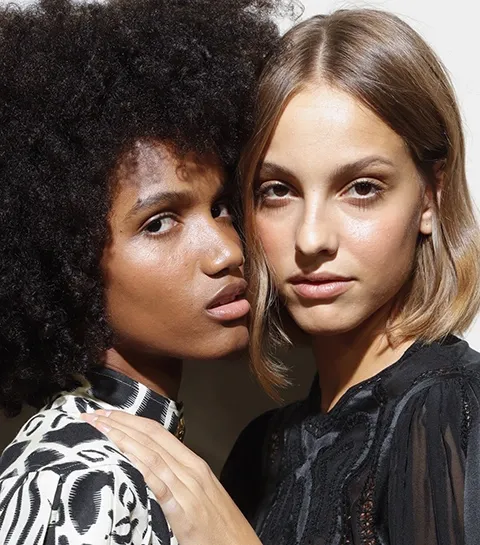 Tired Of Searching For The Best Pore Tightening Treatments? We've Spotted The Top Products And Treatments To Help You Shrink Large Pores.
By Mylene Gauthier. Are the pores on your face enlarged? The internet is full of grandma's recipes to reduce them, but what products and treatments really work?

YEET MAGAZINE2 APR 2021 • 4 MIN READ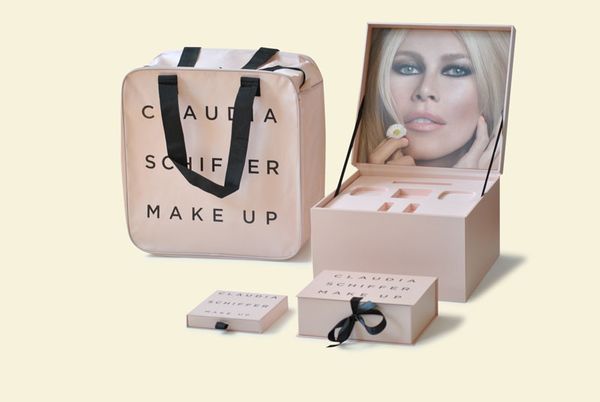 How Claudia Schiffer Successfully Launched A Makeup Collection With Artdeco Cosmetics (Update)
Update March 30, 2021 5:50 p.m. EST): A few years ago, we got wind that of the fact that Claudia Schiffer, the original supe, had quietly formulated her very own makeup line.

YEET MAGAZINE30 MAR 2021 • 8 MIN READ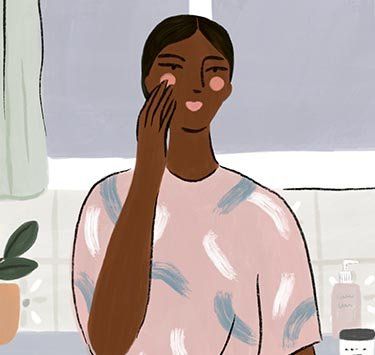 Beauty Trends: The Art Of Self-Care.
Whatever trends or habits we adopt this year, there's one must-have that unites them all: a feel-good factor. This is no different in the world of beauty. Over the

YEET MAGAZINE24 MAR 2021 • 5 MIN READ