Cryptocurrency Fraud And Theft Increased By 600% In Just One Year
Every week, a new cryptocurrency scam makes the news. With the rise of decentralized currencies, thefts and scams are also ... commonplace across the world.
By   Gaurav Inani |  YEET MAGAZINE |  Published 0439 GMT (1239 HKT) December 02, 2021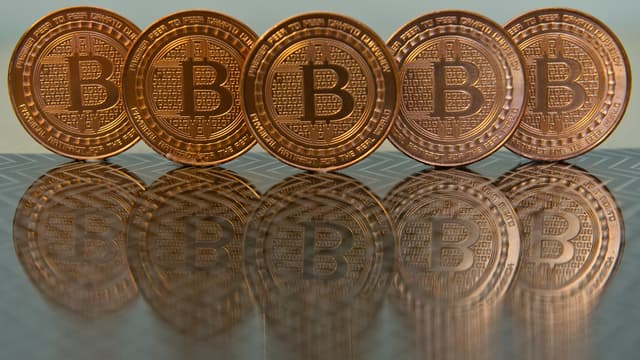 Since the start of 2021, the amount lost in cryptocurrency has risen to $ 10.5 billion, estimates Elliptic, against only 1.5 billion in 2020. Figures that do not seem on the verge of falling, both fraud is common.
Every week, a new cryptocurrency scam makes the news. With the rise of decentralized currencies, thefts and scams are also ... commonplace across the world. A report from Elliptic , an analysis firm in the "blockchain" universe, points to the impressive rise in these financial crimes for only a year.
According to this report, the amount related to fraud and cryptocurrency theft represents a total of $ 10.5 billion in 2021, against 1.5 billion in 2020, a 600% increase. Out of the total of 12 billion dollars subtracted in total, 2 are attributed to direct theft, and 10 are attributed to "protocol losses", that is to say a loss of value of a cryptocurrency because the platform to which it is linked to has lost the trust of users.
A technology still emerging
Elliptic estimates the total value of funds "committed" to decentralized finance at 247 billion.
"Despite the very large sums involved in these protocols, the underlying technology remains immature and unreliable." At the source of thefts and frauds, the report indicates "code errors which can lead to loss of funds. Unfortunately, this kind of error is common," the report said.Play Video
Two entities
Two entities are in the majority in these losses. The first is Ethereum , a "blockchain" or chain of blocks on which its own cryptocurrency , Ether, is based. This platform, created in 2015, now totals more than 147 billion dollars.
The second is Binance, a cryptocurrency exchange based in China. Central for the sector, the latter has encountered setbacks with the justice system in some European countries, including the United Kingdom, where it has been banned since last June . Binance passes "only" $ 19.7 billion in cryptocurrency through its services.ON THE SAME SUBJECT
Cryptocurrencies: Is It Better To Acquire Them Directly Or Via ETFs?
Since the explosion of decentralized currencies, scams have punctuated their development. Among these, one finds false promising start-ups , of dubious investment funds or, for flights outright. The sums stolen are regularly counted in bundles of millions. Lately, a cryptocurrency inspired by the Netflix Squid Game series has attracted a few thousand investors, before disappearing into the wild with the funds.
comments
Phone fraudA type of fraud still rages on our territory. The modus operandi is classic: an individual claiming to be from the Royal Canadian Mounted Police or from Service Canada first contacts you by mentioning that your social insurance number is compromised and adding that an arrest warrant is issued against you. The bogus officer wants to force you to pay the amount due on the spot.
He then asks you to go to your financial institution to withdraw the amount, then to go to the nearest `` bitcoin '' counter to transfer the money in cryptocurrency to their account.
Added to this this week, the citizen sees 819-821-5555 on his display, the telephone number of the Sherbrooke Police Department.This way of operating allows them not to expose themselves in person, and makes police searches more complex.
In this type of fraud, the suspects are often very pushy, and refuse to let you hang up (and prevent the victim from seeking advice). Sherbrooke police have received numerous calls related to this fraud over the past week.For more information: antifraudcentre-centreantifraude.ca
HOW TO IDENTIFY THE CRYPTO CURRENCY AND ICO SCAMS
Any human or vacuum cleaner (just kidding) can create their own crypto token because they have the knowledge, skills, and interdisciplinary tools to manage tokens. Many companies like the famous electric car company Tesla have the tokenized version of their shares for sale.In the same way that we have real businesses that launch genuine Initial Coin Offerings (ICOs), so is the same way that we have mockery masquerading as companies publishing ICOs and token scams that trap the innocent.  
The appetite for crypto has increased dramatically as the nascent technology is adopted by the mainstream. Newbies and those who consider themselves experienced crypto holders should be wary of overly juicy offers which may or may not come from scammers. The key word is to be careful.Frankly, cryptocurrencies are speculative and volatile assets.
A wealthy investor who has made a considerable number of smart investment choices will hide their money in such volatile assets, which is what scammers capitalize on to issue and trick investors into locking their funds in tokens or fraudulent ICOs. .
Conduct Your Due Diligence Investigating which crypto investment or which staking opportunity to choose from the vast majority of what we have can seem overwhelming.
No one can say for sure which company is going to scale in the next few days, but conducting a proper due diligence investigation into whoever introduced you to the crypto scheme or the start-up issuing the ICO will go a long way in saving us all. stories that touch. Is not it ?
HOW TO OVERCOME A SCAM AND JUMP OVER THE FRAUD? To be continued....On hearing E-Cash Exchange redeems your dollars from 560 / $!+226 61090000 / 54467676
28282 Comments7 SharesLikeCommentShare

CryptoDefiM45Sagand phgOni0sacO83202h5gg  ·
Polygon (MATIC) and Plasma Story Matic was founded in 2017 by three founders who were prominent members of the Indian cryptocurrency community and decided to join forces to solve Ethereum's scaling issues.The project was previously called Matic or Matic Network before the rebranding to Polygon.The team focused on two major issues.  
Plasma Chains is a Layer 2 scanning solution based on Matic's Plasma implementation, and the POS chain is an Ethereum Proof of Stake sidechain.  The Matic Network token (MATIC) was issued through Binance Launchpad's initial exchange offering in April 2019, raising $ 5.6 million.  The Matic Network Mainnet came into operation after more than two and a half years of development and quickly gained popularity.  
Escalating gas prices on Ethereum fueled this situation, demonstrating the urgent need for reliable scalability solutions.The Matic team decided to broaden the scope of their project and rebranded themselves as Polygon in early 2021. Polygon aspires to provide a more universal scaling solution.  When it comes to scaling, there are two options: Layer 2 scaling and side chains.  
Layer 2 scaling is based on the security of the parent layer (the Ethereum blockchain).  Sidechains have their security models, which are usually implemented using a separate consensus method.  Rather than offering just one or two scaling methods, Polygon seeks to create an ecosystem that allows users to link together a variety of scaling solutions, ranging from side chains to various scaling processes. consensus to Layer 2 choices such as Plasma, Optimistic Rollups, and ZK Rollups.  If new projects decide this is the route they want to take, Polygon also provides a framework that allows them to quickly build their own highly configurable scaling solutions.Polygon supports two types of Ethereum-enabled Blockchain networks: stand-alone chains and security chain networks with a 'security as a service' model.Autonomous chains rely on their security; for example, they can use proof of stake or delegated proof of stake as models for consensus.
 These networks are fully sovereign, which gives them the greatest freedom and flexibility, but it also makes it more difficult to establish a reliable security model.  POS, for example, needs a lot of trustworthy validators.  This type of approach is typically used for corporate blockchains and projects that have a large community.The "security as a service" model is used by security chains.  This can be given either directly by Ethereum, for example through the use of evidence of fraud in Plasma, or through a pool of expert validators.  These validators are part of the Polygon ecosystem and can be shared between various projects, similar to Polkadot's shared security model.  
While security chains offer the highest degree of protection, they do so at the expense of independence and flexibility. Startups and security-related initiatives typically favor this paradigm.Polygonal architecture is made up of four abstract layers that can be combined.
The Ethereum layer is a subset of the Ethereum protocol.  Polygon chains can use Ethereum as a base layer and benefit from the excellent security of cryptocurrency.  This layer is built as a series of Ethereum smart contracts that can be used for things like checkpoint and finality, staking, dispute resolution, and communications between the Ethereum and Polygon chains.  
Since polygon-based strings are not required, this layer is optional.The security layer is another optional layer that can function as a "validator as a service".  This feature allows Polygon strings to use a collection of validators to periodically check the validity of any Polygon strings.  
This layer is often designed as a Blockchain meta that works in parallel with Ethereum and is responsible for functions such as validation, management, rewards registration / deregistration, polygon chain shuffling and validation.  The security layer is completely abstract and can be implemented in different ways, each with its own set of features.  This layer can also be built directly on Ethereum, using Ethereum miners as validators.
The Polygon Networks layer is a type of network made up of polygons.  In the Polygon architecture, this is the initial and most important layer.  This layer is made up of autonomous Blockchain networks, each of which can perform transactional correlation, local consensus, and block building.The execution layer is where it all happens.  This layer is in charge of interpreting and executing transactions that are part of Polygon chains.
The execution environment and the logical execution sublayers constitute this layer.The most important thing to take away from Polygon's architecture is that it is designed to be general and abstract.
This allows other applications that need to scale to choose the appropriate scaling solution for their needs.  As we all know, various applications can aim to optimize various aspects such as security, transaction speed, transaction costs or peace of mind, and being good in one of these areas usually means sacrificing in another.  For example, a decentralized funding protocol that seeks to store billions of dollars in smart contracts will most likely prioritize security.  We made a sacrifice in terms of sovereignty, the Ethereum layer would most certainly be used in such a system.Polygon can offer a variety of possibilities, and the teams behind various applications can choose the one that best suits their needs.
It also seeks to make switching from one scaling method to another as easy as possible.  This may be necessary if project conditions change or if a better scaling option becomes available.  Multiple polygon-based scaling solutions can interact with each other through this design.  Matic POS Chain and Matic Plasma Chain solutions are currently the only scaling options available in the Polygon ecosystem.  Other solutions, such as ZK Rollups, Optimistic Rollups, corporate chains and other sidechains, are also actively worked on by the team. Currently, Matic POS and Matic Plasma Chains are the first projects to debut on Polygon.Matic Plasma Chains is a probability-based Ethereum layer 2 plasma implementation.  Plasma is a platform for creating scalable decentralized applications.  Plasma allows transactions to be offloaded from the main chain to the child chains, which enables fast and inexpensive transactions.  
One of the downsides of Plasma is a long waiting period for users who want to withdraw Layer 2 funds.  Plasma cannot be used to scale smart contracts for wide use.The Matic POS chain is an unlicensed sidechain that works alongside the Ethereum network.  The Proof of Stake consensus technique secures the chain, which has its validators. Matic POS Chain has its consensus method, but when it comes to validators, staking, and checkpoints, it relies on Ethereum security.  Because Matic POS Chain is EVM compatible, immune projects can transfer their smart contracts with ease.Matic POS Chain and Matic Plasma Chains have successfully integrated over 80 applications, processed over 5 million transactions, and secured over $ 200 million in user funds to date.
 QuickSwap (a fork of UniSwap), SushiSwap, Aavegotchi, Polymarket, Polkamartkets and Superfarm are some of the projects that have already converted to Matic POS Chain or are in the process of doing so.
 Additionally, infrastructure projects like The Graph and ChainLink have chosen to expand to Polygon.So far, it seems like rebranding from Matic to Polygon and expanding the scope of the project has been a wise move.  
This is mainly due to the fact that it is becoming increasingly evident that a variety of scaling solutions will be available in the future.  Polygon can now facilitate connections between these different scaling choices thanks to the new architecture.  It also looks like the focus is on upbeat stacks and ZK stacks, which Polygon can add to the huge range of scaling options.  The main risk here will be if any of these popular scaling solutions are adopted without being integrated with Polygon.
Even if this happens, there is a possibility that this technology will be implemented in Polygon in the future.  Polygon's growth in terms of offering additional scaling options and listing additional projects will be interesting to watch.We will also need to assess the ease of communication between different scaling solutions with different levels of security.  
It's also worth noting that Polygon's white paper includes direct comparisons to another Layer 1 blockchain like Polkadot, Cosmos, and Avalanche, all of which focus on blockchain interoperability.
Polygon, meanwhile, is focused on the Ethereum ecosystem, with the Ethereum chain serving as a central hub that connects everything.  This offers several advantages, including a large user and development community, the well-known Solidity programming language, and the most popular virtual machine in cryptocurrencies; EVM.
 Apart from that, Ethereum has a long history as a reliable base chain for transactions worth billions of dollars.  Something that took a long time to build and is difficult to replicate with a whole new blockchain.Remember to do your own research
22

The young millionaire in trading, has just been arrested for fraud in South Africa and for unpaid debts. Shandile Shezi, South Africa's youngest trading millionaire, has just been arrested for fraud. The man who has fascinated for several years thanks to his exploits in trading and his "bling bling" lifestyle, is today insulted by the South African media. According to the BBC, Shandile Shezi is very much in debt and has not kept his repayment commitments. He went to the police station himself, along with his lawyer. And in recent days, several people have testified claiming not to have received their returns on investments, which they expected from the Shandile Company. In one year, it is the fourth big head of trading to fall in Africa, for the same reasons of Trading, Cryptocurrency or MLM. Shandile had become an example in the trading world for several years. More and more people are entering into trading without understanding how it works.
#My_Comment :.
ATTENTION, ATTENTION, The objective of this publication is not to denigrate Trading even more the #Trading of #Cryptocurrencies . Trading in itself is a legal activity, reserved for professionals or people who have skills in the sector. It's not a game, it's a #professional # job  like any other. However, it is an activity behind which several ill-intentioned people are hiding money to do this, via #Scam . They sell you by surfing your ignorance of the field to rip you off. Cryptocurrency Trading is very profitable, but it is no longer the #magic wallet, it requires a methodology and a very understanding of this new Digital Global financial system. You wish to have more information or to train in Cryptocurrency Trading, Contact me inbox.Yannis Cega
Crypto Talk
Subscribe to the page via this link
https://www.facebook.com/lecryptotrader/Join me on Telegram via this link https://t.me/joinchat/S7JjE2zvjqoTHlgd#moneymanager  #cryptoformation #cryptomonnaie  #cryptoinvest #prêt_intelligent #crypto  #cryptotrading #' #investir #investment
It's no surprise that I'm posting here out of interest in cryptos. After several readings I come to the conclusion that blockchains will be an inherent part of our future. I would like to be able to invest (not trade) in crypto as well as in related technologies.
Too many questions, however, still remain unanswered for me in order to understand how this decentralized technology could one day safely replace our institutions. I know that some will tell me that the blockchain is inviolable but unfortunately not the fallible being that we are. I hear far too many stories of fraud involving inability to return stolen assets.
How these kind of problems will be dealt with in the future. VS' It is good to fight centralization but exchanging a rotten apple for a rotten orange is not better. Another question, the bitcoin blockchain is already over 160G0 after a little over 10 years and it continues to grow exponentially.
Will there not be future challenges to the duplication and storage of the blockchain by each of its users? I do not expect on this forum complete and concise answers to all my questions but at most to be directed towards the best sources of information to train me in the field.
Tutorials, training, books, audio books, etc ... I hope that the answers to this post will be numerous and will help other people thank you !!! the bitcoin blockchain is already over 160G0 after a little over 10 years and it continues to grow exponentially. Will there not be future challenges to the duplication and storage of the blockchain by each of its users? I do not expect on this forum complete and concise answers to all my questions but at most to be directed towards the best sources of information to train me in the field.
Tutorials, training, books, audio books, etc ... I hope that the answers to this post will be numerous and will help other people thank you !!! the bitcoin blockchain is already over 160G0 after a little over 10 years and it continues to grow exponentially.
Will there not be future challenges to the duplication and storage of the blockchain by each of its users? I do not expect on this forum complete and concise answers to all my questions but at most to be directed towards the best sources of information to train me in the field.
Tutorials, training, books, audio books, etc ...
I hope that the answers to this post will be numerous and will help other people thank you !!! not expect on this forum for complete and concise answers to all my questions but at the most to be directed towards the best sources of information to train me in the field.
Tutorials, training, books, audio books, etc ... I hope that the answers to this post will be numerous and will help other people thank you !!! not expect on this forum for complete and concise answers to all my questions but at the most to be directed towards the best sources of information to train me in the field.
Tutorials, training, books, audio books, etc ... I hope that the answers to this post will be numerous and will help other people thank you !!!

Imam-edouard Yamalet8Noa1vland mcbern 16 at 6O269:3h3 gagr0PeMd  ·
Central African Republic: the financial crook Émile Parfait Simb of the company "Liyeplimal" invited by the president of the national assembly Simplice Mathieu SarandjiCryptocurrency and fraud: Simb Emile Parfait, CEO of Liyeplimal shortly before the TCSByCAMEROON MAGAZINE - GM- 26/10/2021• He has just been summoned to the Special Criminal Court• It was the lawyer Dominique Fousse who lodged the complaint • He must answer for crimes of embezzlement of public funds of more than 50 million FCFAHaving just received a diploma from the Pan-African Media Organization (OPM) for his contribution to the development and emergence of Africa, Simb Emile Parfait, responsible for Liyeplimal, will have to appear in court. He has just been assigned to the Special Criminal Court. He must answer for crimes of embezzlement of public funds of more than 50 million FCFA.
It was through the lawyer Dominique Fousse through the hyponymous firm that a complaint was filed with the Special Criminal Court (TCS), which is supposed to judge crimes of embezzlement of public funds of more than 50 million FCFA, for a "criminal prosecution" against the company Global Investment Trading (better known as Liyeplimal) and its promoter Émile Parfait Simb."As a lawyer regularly trained in the practice of cryptocurrency by the company Global Investment Trading (GIT SA) of which Me Simb Emile Parfait is the legal representative, I have been informed that the latter using this virtual currency banned in Central Africa to massively defraud citizens and massively divert public funds, "we read on the first page of this indictment.However, the lawyer refused to say more or provide the second page of the indictment, stating that "the document was normally confidential and not found on social networks". "Cancellation is one way of referring to TCS. Madam the public prosecutor will request the opening of an investigation if she is of the opinion that this termination is justified ", nevertheless specified the applicant.According to the Fosse company, GIT SA has been illegally collecting money from the public through a public offering for several years now.
This company had already been reprimanded for the same facts by the Central African Commission for the Supervision of Financial Markets (Cosumaf) last June. The Banking Commission accused him, as well as several other companies, of having carried out "the irregular collection of funds from the public, against stocks, financial investments and in various goods (real estate, vehicles) with promising returns ranging from 100 % to 500% of the initial commitment and within an unreasonable timeframe ".Simb Emile Parfait is undoubtedly in great shape. He who was recently awarded by the OPM.
He was congratulated on the presentation of the certificate. "Your determination to create wealth in Africa and through courageous actions is clear. Thanks to your dynamism and your feeling of having done well, you have radically changed the perception of cryptocurrency in the minds of Africans.
It is on the basis of all this that the Pan-African Media Organization has decided to award you the Honorary Diploma of Patriotic Excellence ", explained Grace Engome. The Cameroonian contact point of the OPM indicates that Emile Parfait Simb was unanimously chosen in an investigation carried out by colleagues from around a hundred press organs of the organization.#Cryptocurrency #fraud #Simb #Emile #Parfait #PDG #Liyeplimal # little #before #TCS
Abstract Cryptocurrencies are a rapidly developing asset class in the financial markets. Due to the speed of development and the innovative features, their variety among them and each cryptocurrency requires a special way of working with it. Most of them have their own client and API endpoints to work with different crypto mechanisms and different ideologies. But a common feature of this set is that one user can transfer money to another user.
However, there is a problem even for the most technically savvy people - it is not easy to manage multiple cryptocurrencies: you have to protect their private keys, check for vulnerabilities in different clients to save money, etc. . What's more, the user must remember the specific mechanisms of the different cryptocurrencies. The lack of a hassle-free way to manage your cryptocurrencies is the main reason their adoption has been low among not technically savvy users. This is where Global Crypto Pay (GCP) comes in.
It is an all-in-one platform that encompasses the full circle of services around cryptocurrencies. The focal point is to provide banking capabilities to crypto holders (which remains a major loophole in the crypto world) with conventional tools such as deposits, debit and credit cards, secured loans, and cryptocurrency wallets. On the other hand, the platform will also allow businesses and traders through its exchange platform, offering advanced features such as asset tokenizations and initial exchange offers (IEO). All services will be payable by the platform's own native token - GCX.
The token will also serve as a governance tool for the platform itself. Glossary Before moving on to the technical details of the system, we would first like to clarify several terms commonly encountered throughout the document: ❖ GCW - Global Crypto Wallet ❖ GCPS - Global Crypto Payment System ❖ HS - Hot storage. Storage, where a small amount of funds is kept. Used for fast real-time transactions. ❖ HSFP - Hot Storage Fraud Policy. ❖ CS - Cold storage. Extra-secure storage, where the majority of funds are kept. ❖ SV - Supervisor. This is the PPW administrator.
Controls the flow of money. ❖ SESA - Supervisor. This is the PPW administrator. Controls the flow of money. the fund even if the whole system is hacked. ❖ GCM - Global Crypto Mirroring - GCX Comfort-Security Technology. ❖ GCMS - GCX mirroring storage. Cold storage, which stores payment passwords and additional SESA information. ❖ PG - Payment gateway. Service, which processes transactions. ❖ FIAT - currency with no intrinsic value established as money, often by government regulation.
Cold storage, which stores payment passwords and additional SESA information. ❖ PG - Payment gateway. Service, which processes transactions. ❖ FIAT - currency with no intrinsic value established as money, often by government regulation. Cold storage, which stores payment passwords and additional SESA information. ❖ PG - Payment gateway. Service, which processes transactions. ❖ FIAT - currency with no intrinsic value established as money, often by government regulation.www.globalcrypto.exchangeGLOBALCRYPTO.EXCHglobalcrypto.exch

FRAUD ALERT - CAUTION CAUTION!
To the Liyeplimal community.Our IT department has reported to us of an attempt to clone our Liyeplimal website. The GIT support team is hard at work to counter this attempt. However, we draw the attention of all investors to be more vigilant. Our website www.liyeplimal.net is secure in such a way that it would be extremely difficult for anyone wishing to access your account to complete a transaction.Liyeplimal's official website is:
and our contacts are: contact@liyeplimal.netand the phone number is: +237655888468Please pay attention to the domain you are connecting to ( liyeplimal.net )The fake website that was detected tonight is:
Attention dangerAnd here is their false contact
contact@liyeplima.comand telephone number: +90 552 778 9865
Be vigilant, you are the only ones who can protect yourself by connecting to the right site which is
Make sure every time you want to log in that you are actually on
Where https://customer.liyeplimal.net/customer LIYEPLIMAL always with the letter L at the end ... Before clicking "Login", always verify that you are connecting to the correct website. :
WARNING WARNING.. LIMO ARE ALREADY ATTRACTING LOVE, LET'S PROTECT THEM.WE WILL ERADICATE THESE COPERS!Thank you for your continued trust in Liyeplimal.The direction.
11113 SharesLikeCommentShare

446 SharesLikeCommentShare

33332 Comments4 SharesLikeCommentShare

crypto currency
Which cryptocurrencies could become interesting in the future? Why ?
Samuel Rondot
· To follow
Digital Marketing at RocketSocial ( 2015 - present ) August 1
Ethereum, without hesitation. Although already considered a crypto no longer belonging to the altcoin family, Ethereum is still in its infancy. Why ? For two main reasons:
1 / The triple Halving
Because over the next 12 months Ethereum is going to undergo a triple halving.
An Ethereum costs $ 2,582 today. The triple halving will drastically reduce the quantity of Ethereum in circulation which should lead to an explosion in its price, it is the simple law of supply and demand.
Until now, Ethereum has been circulating in "infinite quantity", but an update due in August 2021 should fix this problem and make Ethereum a deflationary currency . That is to say that there will be less and less Ethereum in circulation.
2 / The massive adoption of Ethereum as a reference protocol
At present, Ethereum has already overtaken Bitcoin on a number of crucial points, but not yet on the Market Cap, hence a price for the moment still lower than Bitcoin.
In 2017, Ethereum surpassed Bitcoin in the number of transactions.
Ethereum has also surpassed bitcoin in the number of active addresses.
And very recently, Ethereum overtook Bitcoin in trading volume.
To sum up, and this is obviously only my opinion, but Ethereum is likely to explode and become the benchmark currency on the blockchain, surpassing Bitcoin. Ethereum adoption is too advanced. Ethereum is a bit like the Google of the blockchain, "too big to fail".
It's hard to say if Ethereum will explode this year but many experts estimate that Ethereum could hit $ 80,000 this year if all goes according to plan and the ETH2.0 update comes out on time, some even predict it at 150,000. $
But obviously anything can still happen. So invest with caution, but I remain convinced that Ethereum is the best crypto to invest in in 2021.
What is cryptocurrency?
Rafik Rafik
To follow
Works at Office Management ( 2017 - present )
Sept. 27
A cryptocurrency video course for beginners from a former Agora guru who now publishes independently. [ 1 ]
High quality content, great conversions, and happy customers. [ 2 ]
Crypto Quantum LeapThe crypto scene is full of newbies and fake experts with dangerous advice.
This is your opportunity to learn from someone with over a decade of real world experience. I've already had my share of costly mistakes - so you don't need to repeat them and learn the hard way. I've been through many bull and bear markets.
And most importantly, I've made enough money to retire comfortably in my thirties. I'm giving you full access to everything I know about making a fortune with cryptocurrencies.
What would an extra few hundred thousand or even an extra few million dollars mean to you and your family? Maybe you'd upgrade your lifestyle. Maybe you'd retire in luxury.
Or maybe you'd drop everything and travel around the world like I did. Getting into a position of financial sovereignty removes a lot of stress from your life and lets you afford luxuries you might otherwise only dream about. How much is that worth to you? A thousand dollars?
Two thousand dollars? Five thousand dollars? Of course, the answer to this question is different for everyone. But you should be willing to pay a great deal to learn all of this. If not, you really haven't understood the magnitude of the shift that is about to happen. This is simultaneously the biggest threat to your capital and the biggest opportunity to increase your wealth.
Luckily, you won't have to pay thousands of dollars to get access to the full Crypto Quantum Leap course. It can be yours for only $ 497. And because I'm so excited about this spectacular opportunity and I don't want money to be an objection for anyone, I'll knock and additional $ 200 off the price.
So you can get the entire step-by-step video course for only $ 297. A proven path to becoming a crypto millionaire for only $ 297. I think that's an extraordinary bargain. So if you're ready to start building your own crypto fortune, there's no time to waste. If you want truly life-changing gains, you need to get started today. Don't wait another moment. Click here to get full access to Crypto Quantum Leap now.
https://www.digistore24.com/redir/325658/rafikab/
Footnotes
[ 1 ] Crypto Quantum Leap
[ 2 ] Crypto Quantum Leap
On which site to invest in cryptocurrency?
Regis Dareau
· To follow
Adept of raw vegetable juices-author of books 3  years
For my part, I use the LIBERTEX application and the BOURSEBITCOIN site
(creation of an account, contact by chat, email and phone)
Beware of scam sites
How much have you invested in cryptocurrencies?
Sihem Soibinet-Fekih
· To follow
International Writer Relations at Quora ( 2017 - present ) 3  years
I invested the equivalent of $ 70 in Bitcoin, Ethereum and two other cryptocurrencies.
I had fun following the different fluctuations. I still bought satochis (fractions of Bitcoin) at the height of the bubble but it allowed me to understand how to switch from one crypto to another. I used it to buy some Ethereum.
I also learned to use two crypto wallets, try to understand a bit how it worked and follow how France and the United States reacted to internet users who were looking to create their accounts on platforms like Binance or Coinbase.
Today I completely forgot my cryptocurrencies and my wallets but it reminded me of peer-to-peer fashion and it was pretty fun.
What is the future of cryptocurrencies?
Justine Cella
· To follow
Formerly accountant-management of cryptocurrency portfolio 20 oct.
One thing that seems obvious and inevitable to me is the development of cryptocurrencies. I've been waiting for this for a long time, but I believe that today the market is ripe to take a new step, look at the BTC which is exploding right now, it's nice to see that and one day all the traditional banks will be surpassed by this new way of conceiving transactions which will be both fast and inexpensive. innovative services will appear via direct and secure networks (Blockchain).
Crypto has a future, and you may be wondering how to seize the huge opportunities in the crypto market and become truly self-sufficient.
This market is very volatile, and mistakes are frequent when you start, I myself have made them which greatly delayed my development, but I can now give you a tip that will make the difference and allow you to seize the full potential. the market, a market that continues to grow; the cryptos are launched and it will be necessary to prepare to take the train as long as it does not go too fast. You can email me for the tip at
Is it too late to invest in cryptocurrencies?
Promising crypto currencies for 2021 Several rather promising crypto currencies have emerged in recent years: investing part of your capital in them is a bet that could prove profitable in 2021! We mainly retain the following: * Tezos (XTZ): secured by the Proof-of-Stake system, money creation can bring in up to 7% in one year. The XTZ has continued to climb in 2019! * Cosmos (ATOM): working with blockchain technology is still in the experimental stage, but is very promising from a technical point of view. * Stellar Lumens (XLM): real-time transactions and international payments with minimal commissions. * Kleros (PNK): this token assures you a juror role in a decentralized tribunal, which allows you to profit from
(more)
What are the 10 most promising cryptocurrencies for 2019 (and beyond)?
to the moon;) 1  year
 What are the 3 most promising cryptocurrencies for 2020?
Bitcoin due to its predominant place in the market, and I would say PI network , promising crypto, simply needs its mobile and such the app via the playstore, mining having no impact on the performance of the tel, takes 2 sec per day is the time of one click to restart mining and very much based on its community, I think it's worth a try, in any case it costs nothing to try!
For those who would like to give it a try, you will be asked for an invitation code in order to finalize your account,
Why ? Because it just so happens that the more we widen our circle the faster we mine, and therefore potentially more gain! + 25% for you and me in clear, therefore win-win! To the pleasure
249  viewsShow
What is the best cryptocurrency to invest in right now?
Franck Delamie
· To follow
Enthusiastic crypto 1  year
 What is the most promising cryptocurrency you would invest in right now?
We are only at the beginnings of cryptocurrencies, and a lot of projects aim to revolutionize the world. We quickly get lost in choosing one or more.
Several cryptocurrencies hold promise, but that shouldn't be your only investment criteria. It is also necessary to pay attention to the risk that the project entails.
Without going into too much detail, here are the reasons why you should hold at least Bitcoin, Ethereum, Binance coin, and XRP.
What cryptocurrency can I invest in?
Ava Contact
· To follow
Knowledge: English 1  year
Which cryptocurrency should you invest in?
I don't know at all, I think it's very risky..me, I only try cryptocurrency sites where there is nothing to invest at all, and then the idea is to get it all back in euros ..
464  views Answer requested byJordan moreira
Seerat Jain5t3itl96liag4m1onsorf4fe213  · Be safe from online fraud by avoiding clicking on a link from an unsolicited email and sharing your passwords, OTPs with others. Unfortunately, if you become a victim of it, contact us soon.
Please reach out to us at
https://blustonelegal.com/contact/
See our website for more details at
https://blustonelegal.com#blustone #blustonelegal #blustonelegalgroup #corporatelawyers #cryptolicense #psp #emilicense #blockchainfraud #cryptocurrencyfraud #blustoneconsultinggroup #blockchain #cryptocurrency #cryptoscammer #fraud #blockchainscammer #fraudadvisory #scamadvisory #crypto #cryptolawfirm #cryptolawyer #antitrustlaw #cryptoadvisor #walletoperator #cryptolicenseinsingapore #cybercrimes #itlitigation #cyberlawyers #cryptofraud #cryptoworld #antitrustlaws
443 CommentsLikeCommentShare
3 CommentsIntroducing Community AwardsYou can now give awards to outstanding group content.Learn moreAll comments
T.MEJoin group chat on TelegramJoin group chat on Telegram
T.MEJoin group chat on TelegramJoin group chat on Telegram
Hardeyinkah Ogunlade  Hola, te aseguro que no todos los telegramas son una estafa. Encontré un canal rentable en el que invertí y obtuve ganancias en menos de 24 horas. Sin historial de estafa. Obtuve mi beneficio en menos de 24 horas. Gracias a los esfuerzos de William… See more
T.MEJoin group chat on TelegramJoin group chat on Telegram

Write a public comment…
Diamond Andrey
FBI Warns of Rise of Scam Cryptocurrency Schemes on Dating SitesBetween January 1, 2021 and July 31, 2021, the FBI received over 1,800 complaints related to cryptocurrency fraud on dating sites. The victims' losses are estimated at $ 133.4 million.
The FBI has issued a warning about cryptocurrency scammers using dating sites and social media to lure potential victims into cryptocurrency fraudulent schemes. With the pandemic, people have become more likely to suffer from depression and loneliness, so dating and communication apps have become very popular. About 1,400 sites of this kind were launched in North America last year, and the attackers decided to turn this to their advantage.
First, the scammers establish "contact" with the potential victim. Having gained confidence in her, the attacker claims that he understands investment and cryptocurrency trading, and directs the person to a fraudulent site. After the user invests a certain amount, the fraudster allows him to withdraw the "first profit" - a small amount of money, thereby gaining the victim's trust. The scammer then advises the user to deposit a larger amount of money, urging him to act quickly.
When a defrauded investor is ready to withdraw funds, the fraudster comes up with various reasons to "shake" more money from him. For example, the victim must pay additional taxes and fees, or allegedly he does not have enough money up to the minimum amount required to withdraw funds.
This encourages the victim to invest additional money. If funds from the "client" cease to flow, then communication with him also ends.Another tactic used by scammers is blackmail. The perpetrator sends explicit materials to the potential victim (as a rule, other people's videos or photographs are used for this), prompting his victim to follow his example. After that, he demands a ransom in cryptocurrencies, threatening to tell his family and friends about the "adventures" of the deceived user.
The FBI recommends that users do not invest on the advice of people they meet on the Internet and do not send money to them. In addition, you should not disclose your financial situation to unfamiliar people. If investing in cryptocurrencies or traditional assets guarantees "incredible" returns, these promises cannot be trusted either. Special care should be taken if attackers are rushing to invest so that the user does not miss out on "exclusive opportunities."Earlier, the FBI reported an increase in the number of phishing attacks to steal cryptocurrencies. Last year, the FBI arrested a group of fraudsters who managed to extort $ 17.5 million in bitcoin from two Chicago-based firms.
11  Like
0 Comments

The FraudTalk Facebook Group enables people to discuss and report fraud and scams. Group members can report fraud via the Group, via our Facebook Page Appointment Booking facility (link below) or via our website (link below). Specialist fraud investigators review all cases and provide confidential recommendations to resolve circumstances.Investigations include
Bank fraud / Online trading fraud / cryptocurrency fraud / Identify theft / Cybercrime / Cyber bullying.Asset Recovery
We only conduct investigations where more than GBP £5,000 needs to be recovered.Facebook Appointment Booking
https://www.facebook.com/ukfraudinvestigations/Website
https://www.fraudtalk.co.uk/report-fraud/Call us
+441423 740330Monday to Sunday, 9 a.m. - 8 p.m.
115 Comments1 ShareSeen by 85LikeCommentShare
5 CommentsAll comments
Norma Mccoy   How do I report fake Facebook pages, there are dozens and dozens of Glenn Goddard pages. All worked by scamners. 2 have already tried to scam me but did not get a ny money. Is there no way for Facebook to make e people prove who they are before allowing them on
· 2w  FraudTalk - Report Fraud replied ·2 Replies
Norma MccoyGod everywhere you look there are scammers. I signed into all the fish dating site. Got a scammer. Scamers in here on Facebook and everywhere. I'm done even thinking about dating anymore
Risk management firm Elliptic has just published a report estimating that $10.5B was lost to theft and fraud in the cryptocurrency world in 2021. This is an increase of $1.5B from Elliptic's estimate in 2020. I don't have the details about Bitcoin, but the general idea of what I'm going to explain here applies to Bitcoin as well as to other cryptocurrencies.The first thing I'd like to say is that I'm not surprised by the increase in this number. We are in a Bull Market, and it makes sense that the appetite of hackers grows as the price of assets in this market increases. The higher the rewards, the higher the motivation for hackers. This is obvious.The irreversible nature of transactions on a blockchain such as Bitcoin makes it virtually impossible to recover stolen money. So it's important to remember once again that while Bitcoin gives you power over your money, it's up to you to take responsibility for the security of the fruits of your labor.#Bitcoin #BTC #Security
INBITCOINWETRUST.SUBSTACK.COM$10.5B Lost to Theft and Fraud in 2021 – Protecting Your Bitcoin Is Easy When You Understand ThisThere is nothing more valuable than hard money like Bitcoin, except time.
226 CommentsLikeCommentShare
6 CommentsAll comments
Amanda WhiteI've been introduced to a trading technique that might interest you, I invested with some bitcoin and got paid from this contact Mr Reece Robert
Hannah WilsonBelieve this, I'm sure you've been seeing post about Mr Reece Robert I gave him a try and I can boldly stand and tell everyone he's a legit Binary Options Trader. Contact him
Joy EdethPlease Beware of scammers I was scammed by four different platform and I gave up on Bitcoin until my friend from Australia tell me how he invested with this platform and got his profit of $900 from this platform I was doubting him but I took risk to i… See moreT.MEJoin group chat on TelegramJoin group chat on Telegram
Teresa Del CarmenYou want a better financial life then should reach out to Mrs Barbara gormet. She helped me get out of my debt and now I earn 5 figures weekly from my Crypto investment. I really hope more people get on board and earn Btc, Shiba Inu, Dogecoin, Stellar.… See more
Barbara GormetBarbara Gormet
Monet Franc Earn from 0.0005 BTC and above. All you need is your smartphone, Gmail and your bitcoin wallet address very legit and reliable.Join now and win.
How to earn cryptocurrencies easily and for free?
Aurelien Lapyramide
· To follow
I am an accountant and I spend my free time online for 1  year
Hi !
Today, like all other paid surfers, I will tell you how to earn crypto currencies for free.
Crypto currencies have no borders or limits; this is what gives them all power. So how do you go about earning some for free?
I give you below five sites where you can request crypto after every 3 minutes.
Bitcoin, Bitcoin Price, Free Bitcoin Wallet, Faucet, Lottery and Dice!
Bitcoin bonus
609B58719986
Bit fun
7696A700AD56
Moon Dash | Free dash faucet
Moon Litecoin | Free litecoin faucet
With 2 or 3 hours of time per day, you can earn up to $ 700 per month and thus supplement your income.
Registration is free at all of these sites and it is only after registration that you start to earn.
For concerns, contact me at: aurelienkenmoe4@gmail.com
Good luck !
Goodbye !
272  views