Biographies: Who Is Prince Harry of England?
Henry Charles Albert David Of Wales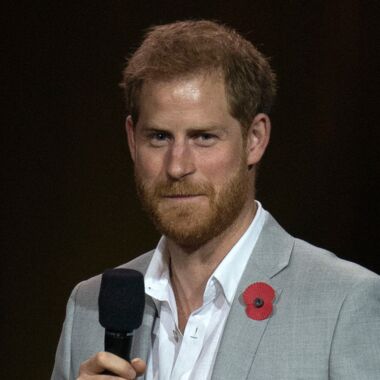 Credit: i-Images / Polaris / Starface
Royal Highness
Born on Saturday September 15, 1984
Country: England
Photos
HIS BIOGRAPHY
Member of the royal family, he is the second son of Charles and Diana, grandson of Queen Elisabeth II and Philip of Edinburgh. He is a Prince of the United Kingdom, Great Britain and Northern Ireland and you are only allowed to address him by calling him "His Royal Highness".
Trained as an officer at the Royal Military Academy, Harry formally asked to fight, threatening to leave the military and England to live in Africa if he was not sent to the field. He therefore put himself in real danger by going to Afghanistan to wage war with the Blues and Royals, the royal marines. His secret presence was revealed in February 2008 and prompted his return to the country. He then set about obtaining his helicopter pilot's diploma.
Harry is also no exception to his family: Councilor of State, he fulfills functions of representation abroad. He has his own royal household, with his own monogram, which does not prevent him from making the cover of the tabloids for his escapades: cannabis, excessive drinking, Nazi disguise.
On January 8, 2020, Harry and Meghan announced in an official statement that they were relinquishing their status as a senior member of the Royal Family. On January 18, 2020, an official press release announces that Harry and Meghan are relinquishing their title of Royal Highness. On February 19, 2021, an official statement from Buckingham announces that Meghan and Harry are stepping down as active members of the Royal Family for good, they have all their patronages withdrawn.
On March 7, 2021, the couple give an interview to Oprah WInfrey, where they talk about their life within the monarchy and why they left it.
On March 23, 2021, Harry was appointed Chief Impact Officer within the management of BetterUp, an American coaching and mental health start-up.
One of the most beautiful parties in Europe, the prince has decided, after his break with Chelsy Davy, to devote himself to his next military mission, for the moment. After two years of love Prince Harry separated from Cressida Bonas in April 2014. In October 2016, a rumor lends him an affair with actress Meghan Markle, met in May 2016. In November 2016, a press release from Kensington Palace formalizes the love story between the prince and Meghan. On November 27, 2017, Kensington Palace announces the engagement of Prince Harry and Meghan Markle.
On May 19, 2018, the couple got married in St Georges Chapel in Windsor Castle, the same day Queen Elizabeth of England gave them the title of Duke and Duchess of Sussex. On October 15, 2018, Kensington announced the pregnancy of Meghan Markle, the birth is scheduled for spring 2019. On May 6, 2019, the couple welcomed their first child, a baby boy. His birth was announced the same day on his parents' Instagram account. On May 8, 2019, he was presented to the press and his first name was revealed on his parents' Instagram account: Archie Harrison.On February 14, 2021, an official press release announces the new pregnancy of Meghan Markle. On March 7, 2021, during the interview with Oprah Winfrey, the couple reveal that they are expecting a girl, who is due to be born in early summer. The birth would be scheduled for June. On June 4, 2021, Meghan gave birth to their daughter, Lilibet "Lili" Diana Mountbatten-Windsor, who was born in Santa Barbara, California.
On November 25, 2020, Meghan revealed in a New York Times article that she had a miscarriage in July 2020.
LATEST NEWS