Meghan Markle and Harry: Reports Claim The Couple Has Been Having Disagreements And Tensions Over Babyshower For Their Second Child
Meghan Markle and Prince Harry will welcome their second child very soon . As is the American custom, the couple will soon organize a Baby Shower to celebrate the arrival of their future daughter.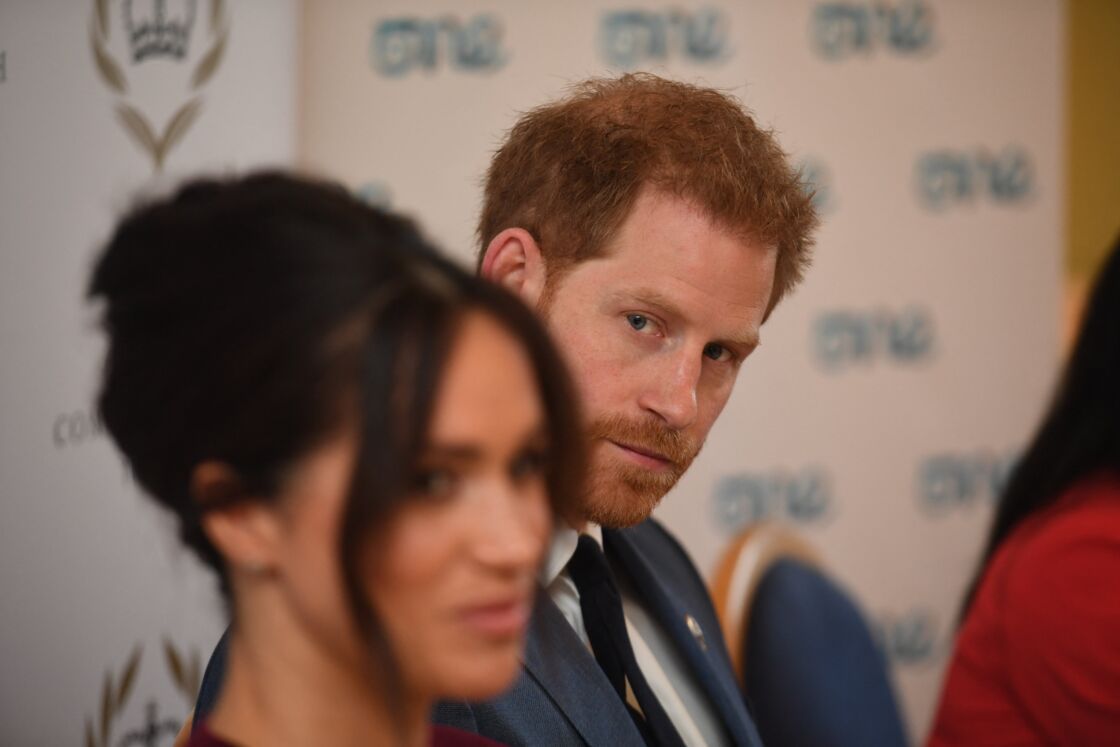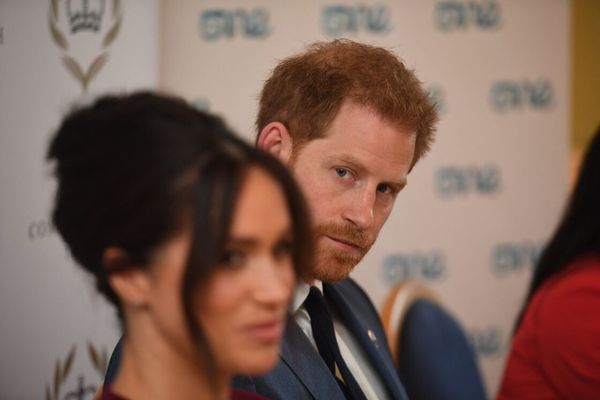 News - Celebrity news  
By YEET MAGAZINE | Updated 0200 GMT (1000 HKT) October 16, 2021
Meghan Markle and Harry cannot find common ground on the upcoming organization of a particularly important event.
Meghan Markle and Prince Harry will welcome their second child very soon . As is the American custom, the couple will soon organize a Baby Shower to celebrate the arrival of their future daughter. A party they had already organized before the birth of little Archie . However, this time, the Duke of Sussex would have preferred to keep the organization of such an event secret, or why not, avoid it. In question, the scandal caused by the first Sussex pre-natal party in 2019. According to information at the time, the duo had spent no less than 300,000 pounds sterling (or nearly $348,777 ), which had triggered many reactions in Great Britain .
Survey
| | | | | | |
| --- | --- | --- | --- | --- | --- |
| 1. | meghan markle surrogate | | | 0.00% | 61 |
| 2. | petition to strip sussex title 2021 | | | 0.00% | 71 |
| 3. | did meghan markle use a surrogate | | | 0.00% | 55 |
| 4. | meagan markle parents | | | 0.00% | 55 |
| 5. | meagan markle pregnant | | | 0.00% | 27 |
| 6. | is meagan markle pregnant | | | 0.00% | 25 |
| 7. | megan markle baby shower | | | 0.00% | 90 |
| 8. | surrogate meghan markle | | | 0.00% | 70 |
| 9. | harry and meagan | | | 0.00% | 53 |
| 10. | harry and meagans daughter | | | 0.00% | 10 |
According to information from the Sun , Harry is concerned about how the organization of a Baby Shower might be perceived by the public in times of health crisis . "Harry and Meghan are struggling to be on the same page," a source close to him said. Determined, the former actress does not seem to lack arguments. "Meghan said she deserved a party. They went through hell, fled England with Archie, and she's starting to feel good, with a good group of friends around her, " added the witness.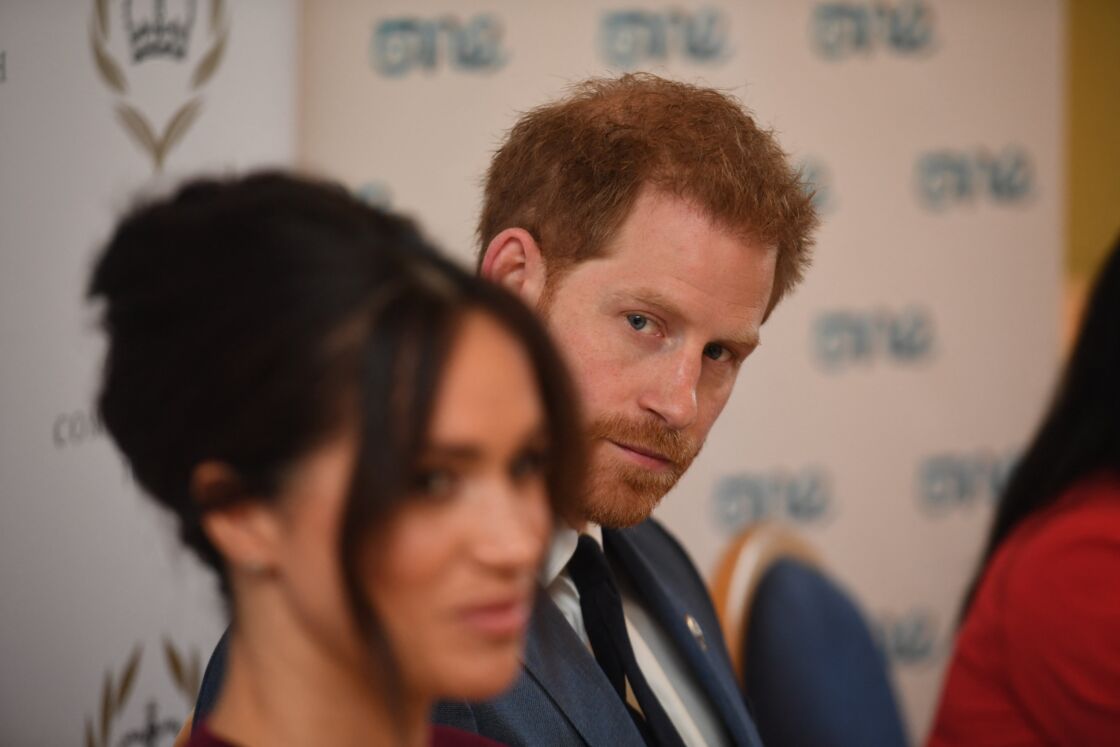 Meghan Markle and Harry: the controversy caused by their first Baby Shower
On February 20, 2019, Serena Williams and Amal Clooney, dear friends of Meghan Markle, organized her first baby shower in a luxury hotel in New York . To get there, the Duchess of Sussex traveled the thousands of kilometers from London to the American city in a private jet.
A trip that has, it seems, annoyed the crown . The reason ? Organizing such an event is not part of the British tradition . Thus, members of the monarchy would have been "horrified that something so common should happen in the house of Windsor ", according to the claims of Omid Scobie, royal expert."Meghan has been criticized for being too Hollywood, that is to say too flashy," he added.
Meghan Markle and Harry ready to press "the nuclear button"? The queen is walking on eggshells ...
Prince Harry and Meghan Markle are starting to scare the crown. If for a long time, Queen Elizabeth II thought about removing their royal titles from them in case of misconduct, this time the monarch realizes that it may be a risky choice.
No one can stop Prince Harry. More than two months after the explosive interview that made the crown tremble , the Duke of Sussex decided to open up new secrets about the British royal family in The Me You Can't See, the documentary series devoted to mental health.
A new misconduct that could have convinced Queen Elizabeth II to take a radical decision, that of withdrawing Harry, as well as Meghan Markle, the royal titles of Duke and Duchess of Sussex .
An extremely risky choice for the monarchy , since Archie's parents "have the nuclear button they could press at any time",according to the claims of Charlotte Griffiths, royal specialist, in MailPlus. The duo could thus make new confidences , which risks putting the sovereign in an even more embarrassing situation.
According to the words of the expert, stripping Meghan Markle and Harry of "their Sussex titles could increase tensions with the royal family and then lead to uncomfortable revelations". What seriously tarnishes the image of the monarchy. But as surprising as they are, the secrets of Prince Harry are far from unanimous.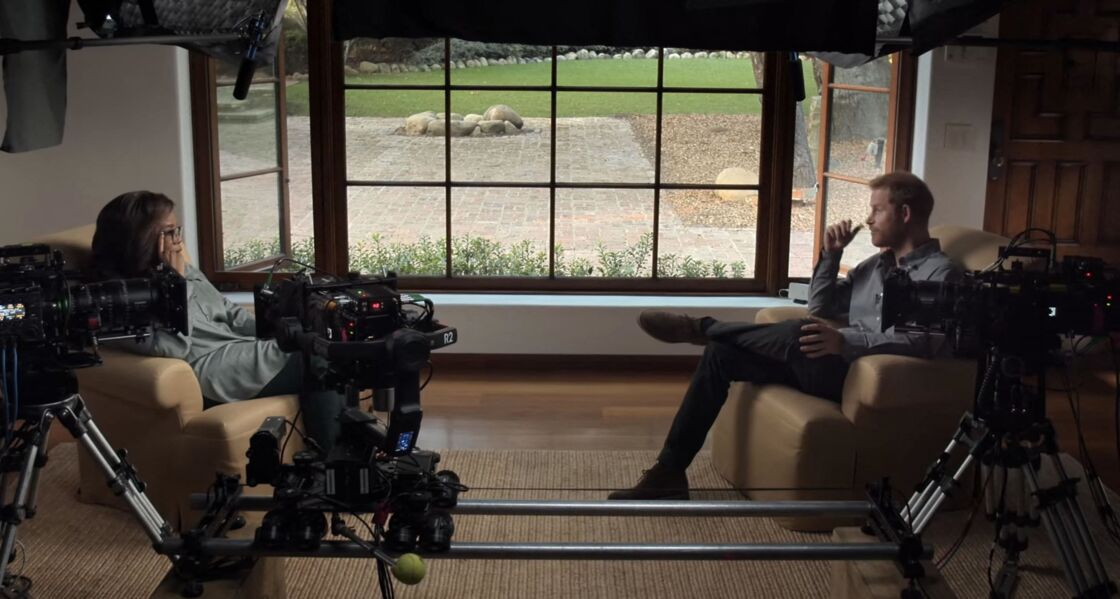 A turnaround
If Harry seems particularly happy with his new life in the United States , his latest revelations have not delighted part of the American population. At least that is what Angela Levin, royal expert, affirms to have heard several American citizens take a stand "against his lack of respect" towards the monarchy. According to information from Express.co , they would be embarrassed if the Duke of Sussex "told everyone private details" about the crown . Not sure that this information does not stop the husband of Meghan Markle ...
"The final explosion": Meghan Markle and Harry warned to do a big mistake
SEE PHOTOS OF MEGHAN MARKLE
A reissue of Finding Freedom will go on sale August 5th. An enriched version which will give explanations to many chapters of the new life of Meghan Markle and Harry. But the latter are warned, it would be better not to collaborate.
If the book Finding Freedom , biography of Meghan Markle and Prince Harry, had already made noise when it was released in August 2020, its reissue is all the more expected . In this enriched version of the work by Omid Scobie and Carolyn Durand, sold from August 5, we could indeed discover new elements of response to many chapters in the life of the Sussexes. The Megxit, the interview given by the couple to Oprah Winfrey, or the funeral of Prince Philip, in particular. New chapters, "extremely revealing" of the current divide between the royal family and Prince Harry which could jeopardize any chance of reconciliation , said Ducan Larcombe, royal expert at the DailyMail .
Author of Prince Harry: The Inside Story , the latter warned that there would no longer be any chance of reconciliation between the Palace and the Duke of Sussex if the book discloses negative information about the royal family . Or worse yet, details of any private conversation between Diana's youngest son and his family, after the Duke of Edinburgh's funeral. We think in particular of the exchanges that the husband of Meghan Markle had with his father Prince Charles, his brother William or even Queen Elizabeth II. "It will really be the final explosion ," he told British magazine Closer . According to him, "trust will be broken"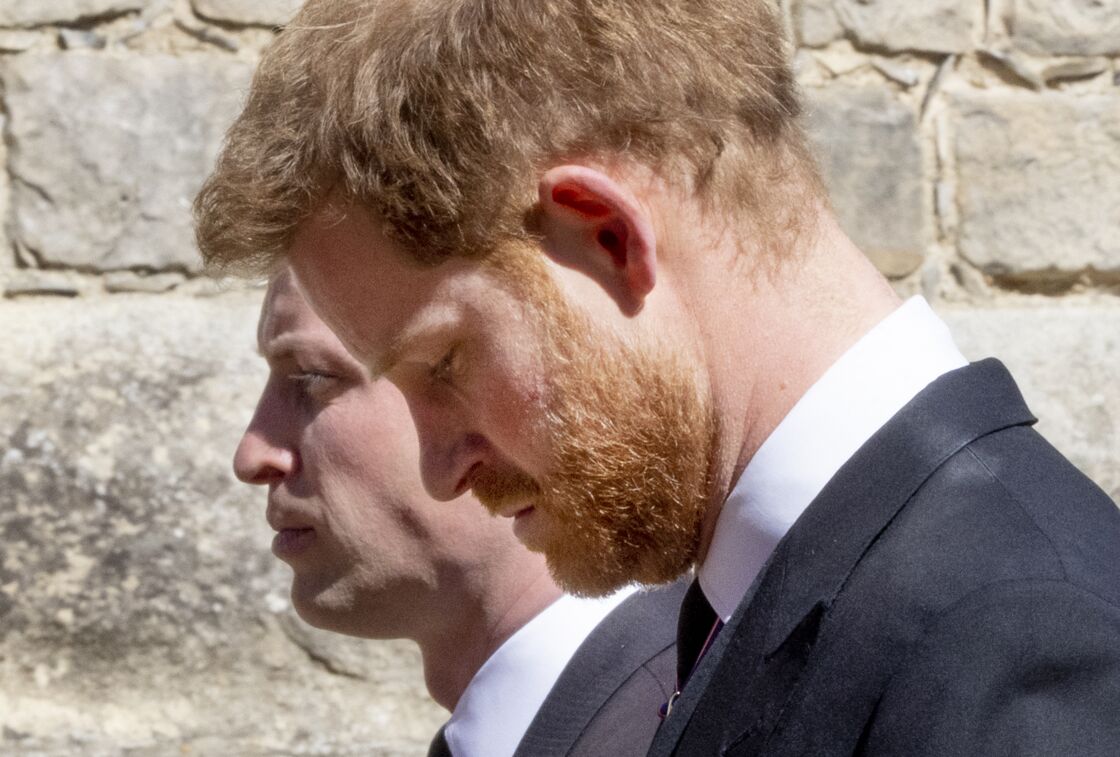 Harry ready to ruin everything?
It would therefore be well seen for Meghan Markle and Harry not to collaborate with this reissue of Finding Freedom , or even to distance themselves from it publicly . Indeed, how could the Palace trust the Sussexes again if intimate details of private conversations came to light? How could the Crown want to have a connection with them again? This reissue, which will also deal with the Sussexes' deal with Netflix , will be very revealing of the divide that exists today and where relations are heading in the future. While Harry was able to start chatting with family members at Prince Philip's funeral,Will he want to ruin everything by participating in this media unpacking ? Answer this summer.
Comments
Are Meghan and Harry having disagreements over the second baby shower?https://www.yeetmagazine.com/meghan-markle-and-harry-1st-tensions-before-the-birth-of-their-daughter/
JDee Singleton, lives in Boston, MA
The article linked is full of flaws.
The Sussexes- or Meghan on her own, did not organize or pay for the baby shower for Archie. That is not how it's done.
The event was organized by and paid for by her friends. That included the flight organized by the Clooneys.
Baby showers are not exclusive to the USA.
They are increasingly popular in the UK now, in fact, the company that the future Queen Consort has shares in, will sell you everything you need to host one
Baby Shower Party Supplies | Party PiecesLooking to throw an unforgettable baby shower for the mum-to-be? View our range of decorations and supplies including balloons, banners, games and more.
Parties for 2nd, 3rd, 4th etc babies are now more of a celebration of the imminent birth, known as Baby Sprinkles because the parents will usually already have the usual baby stuff to hand down.
If her friends want to do something for baby 2, I can't imagine why Harry would object
Lockdowns are easing, life is getting back to normal. Lots of people will be holding baby showers/sprinkles again
Gwendolyn Smith, former 27 Years Teaching Adolescents
Are Meghan and Harry having disagreements over the second baby shower?
No. They opted not to have a second baby shower. Period. I can only guess that a few of the Sussexes' friends offered to throw them a shower — you do not throw your own showers; it simply isn't done — and they declined, saying it really wasn't the right time, or something similar. Showers for the second baby are less common, anyway. Besides, the Pandemic is still with us.
by YEET Magazine
Ylonda Harper, lives in Arkansas
How would people know what others argue about privately?
She has already said there won't be a shower, and it is not customary to plan your own baby shower.
by YEET Magazine
Do you think there will be an anniversary message from Harry,
Meghan or from members of the RF to Harry and Meghan as they mark their second wedding anniversary on Tuesday the 19th?
Do you think Prince Harry regrets marrying Meghan Markle?
Will Meghan Markle and Prince Harry have a private baby shower for their second baby?
Jilli Stewart
I hav absolutely no idea, and to be honest, I really don't care.86 viewsView 1 upvote ·
by YEET Magazine

Add Comment
Sue Newman
Apparently yes just goes to show how selfish and thoughtless she is when people have lost loved ones livelihoods homes jobs and all she cares about is a bloody baby shower when we are not even convinced she's pregnant as we never get to see these "children "133 views ·
by YEET Magazine
Molly Berry
Jan Albon
"……..the couple will soon organize a Baby Shower to celebrate the arrival of their future daughter." To what?! arrival of their future daughter when she hasn't 'arrived'?
It's mainly a N.American thing, (sadly another American custom that now appears here in the UK) done as an excuse to have a party to celebrate the pregnancy and to take gifts to the mum to be, for the baby - as if Meghan needs gifts for this next baby!! Or for the first one.
Whether there is a 'disagreement' or not - WHO CARES!
requested by YEET Magazine
Ed Turner, studied Communication at Cleveland State University
No, in fact Duchess Meghan said she would not have a baby shower because "There is to much strife in the world" They just want to focus on more important things, like helping others.Meghan Markle Reportedly Isn't Having a Baby Shower Because "There Is Too Much Strife in the World" Right NowShe feels that her and Prince Harry's "time and resources can be used for a better purpose.
by YEET Magazine

Do you think there will be an anniversary message from Harry, Meghan or from members of the RF to Harry and Meghan as they mark their second wedding anniversary on Tuesday the 19th?
Do you think Prince Harry regrets marrying Meghan Markle?
Will Meghan Markle and Prince Harry have a private baby shower for their second baby?Why don't Harry and Meghan feel that it's appropriate to hold a baby shower for their coming baby girl?
Is Harry now unhappy with Meghan?
Did Meghan Markle and Prince Harry actually use a surrogate to have a baby?
Will Meghan Markle's second baby birth be a huge news?
Are Harry and Meghan sellouts?
How far along is Meghan Markle with her second baby?
What strikes you as unusual about the B&W photo released with announcement of Prince Harry and Meghan's 2nd baby?
How so?Why did Meghan Markle ask to be, "sneaked out" of her $300k baby shower by a hotel side entrance?
Why did Meghan Markle and Prince Harry split from the royal household?Will Meghan and Harry lose their titles?
What is your opinion on Meghan having reportedly cancelled her baby shower as she didn't feel it was "appropriate right now"?
This this question is maybe a little too much in the future but do you think Meghan Markle and Prince Harry will ever let Queen Elizabeth II and the rest of the royal family meet their new baby when it is born?
MORE ON ROYALS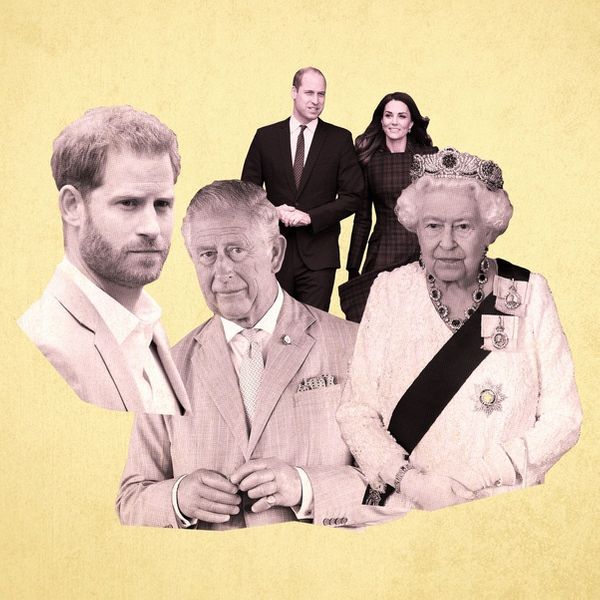 Opinion: Could the Harry and Meghan interview cost Prince Charles the throne?
Many Americans think the father should pay for the son who is close to middle-age now, but do the British people understand what's going on and do they support Charles deciding to cut off his son?

YEET MAGAZINE30 APR 2021 • 5 MIN READ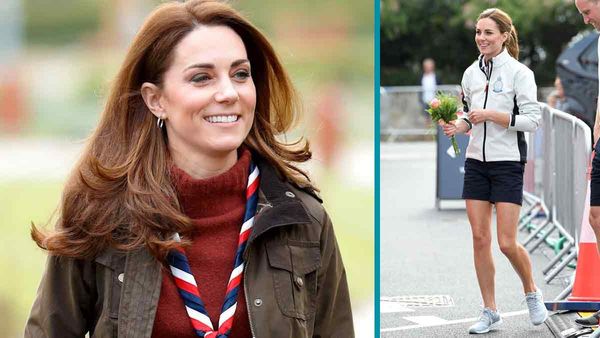 Inside Kate Middleton And Prince William's 10 years Anniversary : From Anorexia To Exhaustion Rumors, All Eyes Are On Kates Diet And How She Managed To Stay So Slim.
By Olivier Ly

YEET MAGAZINE29 APR 2021 • 17 MIN READ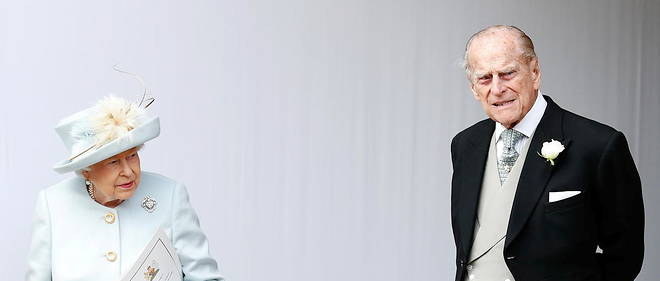 Prince Philip, Spouse Of Queen Elisabeth Dies At Age 99.
The news was announced on the Royal Family's official Twitter account.

YEET MAGAZINE9 APR 2021 • 6 MIN READ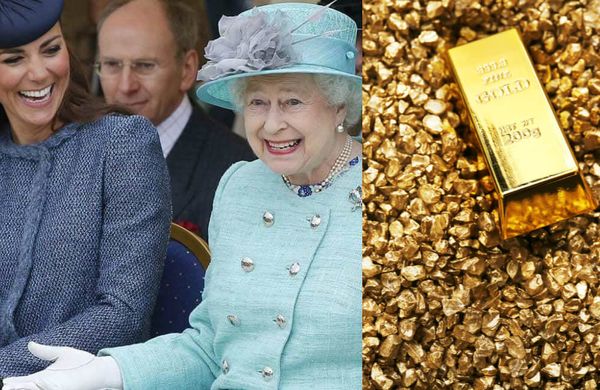 Queen's Elizabeth II : The 93-year-Old Monarch Is By Far The Richest member of the Royal Family With Personal Assets Estimated In Billions. Here's What They Include.
The Most Expensive Things Owned By Queen Elizabeth II Queen Elizabeth II has more than one trick up her sleeve. The British royal family is not the richest in Britain,

YEET MAGAZINE16 MAR 2021 • 11 MIN READ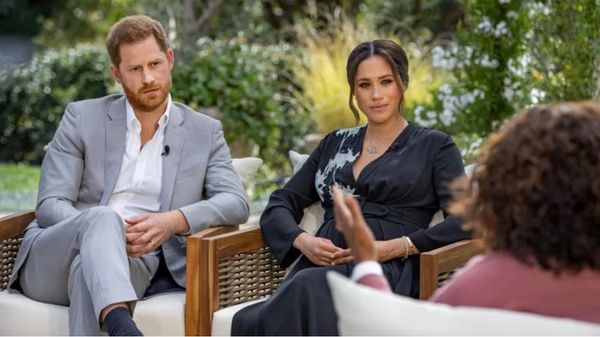 Meghan and Harry: 'We did everything we could' to stay' Prince Harry and his wife Meghan Markle during the interview with Oprah Winfrey.
Prince Harry and his wife Meghan Markle during the interview with Oprah Winfrey and broadcast Sunday evening in the United States on CBS. HARPO PRODUCTIONS / REUTERS A little over a

YEET MAGAZINE8 MAR 2021 • 11 MIN READ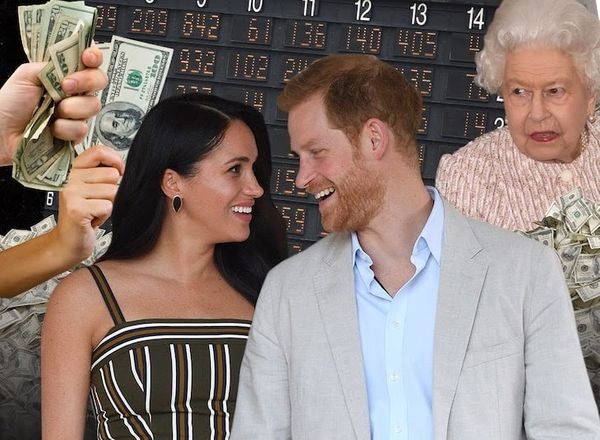 #MeghanMarkle Hints At Possible 2024 Run As Democratic Candidate Hours After Stepping Down As Senior Member Of The Royal Family
Prince Harry and Meghan Markle's stunning decision to step down as senior members of the Royal Family doesn't just have The Queen reeling ... it's shaken up the betting world. Those

YEET MAGAZINE12 JAN 2020 • 1 MIN READ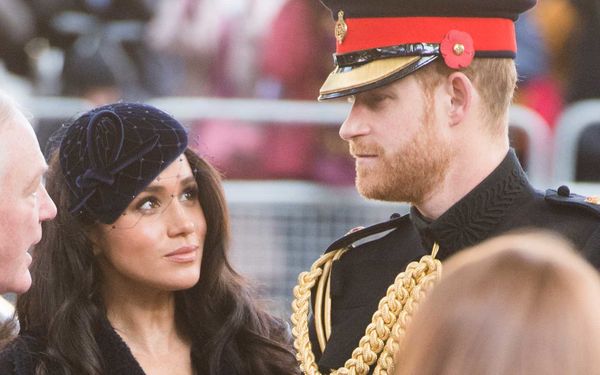 Almost 4,000 People in Sussex Have Signed a Petition to Strip Prince Harry and Meghan Markle of Their Royal Titles
In May 2018, Prince Harry finally wed the love of his life, Meghan Markle. As a gift to the new couple, Queen Elizabeth gave the pair the title of Duke

YEET MAGAZINE20 DEC 2019 • 5 MIN READ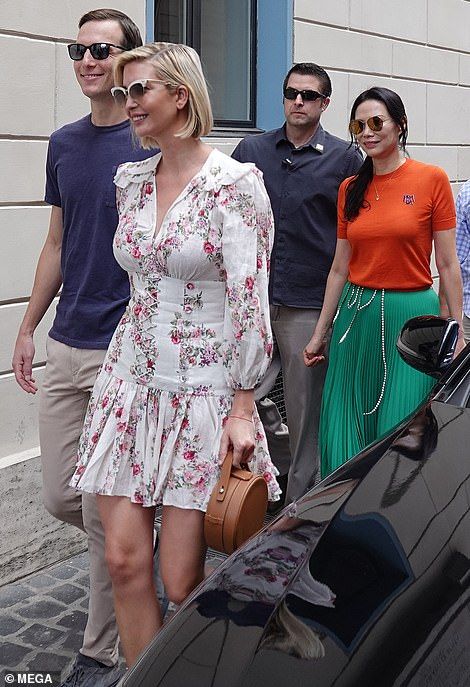 Ivanka Trump, Prince Harry and Meghan Arrive for A-List Wedding in Rome.
Britain's Prince Harry and his wife Meghan, the Duchess of Sussex, were among celebrity guests to arrive at the wedding Duchess Meghan's close friend, designer Misha Nonoo, at Rome's Villa

YEET MAGAZINE22 SEP 2019 • 4 MIN READ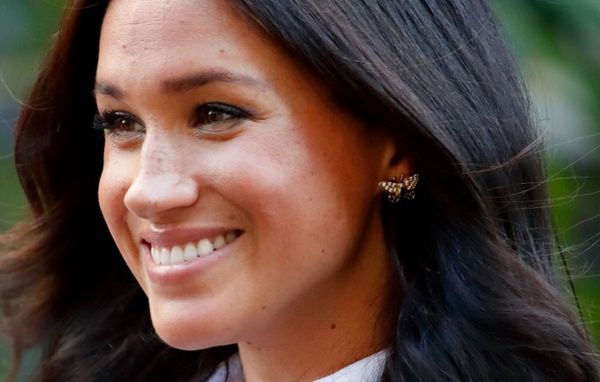 How Meghan Markle Honored Princess Diana at the Launch of Her Fashion Line.
September 15, 2019 Meghan, the Duchess of Sussex, just paid tribute to Princess Diana, her husband's late mother, in the sweetest way. Meghan showed up to the launch of

YEET MAGAZINE16 SEP 2019 • 5 MIN READ
---
They're talking about it 12 online debaters
Are Harry and Meghan toast in the UK?
COMMENTS
fortunately YES! After all the pain she has done this Viper to spit on everyone, it would be more than that that she come back as if nothing had happened and that we open her arms wide! There are actions, words that are and will remain unforgivable. Harry should never have let her do it, and saying all those Horrors, he knew full well she would, she couldn't help destroying everything, like the narcissistic pervert that she is! So, yes, it is fitting that she is no longer welcome in the UK. 58  Reply  Share
View 2 answers
I fear indeed that the Sussex couple will no longer be welcome in the United Kingdom. Their fanfare of departure from the monarchy, their narcissistic and selfish behavior, Meghan's pettiness, will have contributed to tarnish their image. At the beginning, let us remember that the British people warmly welcomed the newcomer to the royal family. There was almost a Meghan-mania phenomenon. Instead of capitalizing on this wave of sympathy from the English, Meghan behaved like a capricious starlet, refusing to respect the few imposed traditions, and Harry, instead of guiding her in the middle of this environment, found nothing better. than to satisfy all these whims. His "What Meghan Wants, Meghan Gets" is quite revealing. They have made themselves obnoxious to the staff in their service.  67  Reply  Share
As long as Harry listens to all of MM's whims to alienate his own family, I don't see how it could be otherwise. Although he wants to protect his wife and son, there are limits that must not be crossed. He could do this largely by respecting his family. MM cleaned up his own family because there was nothing more money drawn on. She doesn't work for fame, it has to pay off. By working for the Queen, there are no contracts worth millions of dollars. Their enemies were not the royal family but the tabloids. They are fighting against the wrong people and it will come right back to them. And that's just the beginning. I find it sad for them. But as they say, regrets are always after, never before.  51  Reply  Share
In my opinion, yes they are grilled in Great Britain and even more. Two narcissistic people with a domineering and a weak one. Contrary to what Meghan M says, she had been very well received. She had a lavish wedding: Givenchy dress and shoes, Queen Marie's tiara, white gold and diamond jewelry, etc. future king, after his father. To qualify Meghan Markle, I consider that she has the madness of grandeur and the whims of a second-rate starlet. Harry should have moderated it, but he couldn't. The interview with Oprah Winfrey was the apotheosis of dishonesty and lies. It is not noble. The UK taxpayer does not have to pay for these people.
Totally agree. She must be friends with Laetitia Hallyday 11  Reply  Share
Completely agree. The Evil Widow and the Meghan have a lot in common! 6  Share
Yes, I am following you on this comment but not entirely. I do not think that Meghan is made of whims ... She could not stand the forced constraints of protocol and her lack of total freedom on a daily basis which she had been used to in her previous American life ... In the majority of cases, a marriage whatsoever is lurking ... it s not Nivarna overnight ... they should have made the effort to stay in England a few more years and leave after if their life was really impossible ... this that I do not believe all the same ... they did not live in a 3-room HLM in the suburbs without help without car without staff etc ... the Queen had spoiled them very much as well as Prince Charles with in addition a wedding sumptuous plus Frogmore Cottage, more full of privileges etc ... then indeed,  4  Reply  Share
in case we do not enter the royal family 3  Share
Discreet ContributorLevel326 days ago
Fortunately, the world is not limited to Great Britain, the rest of the world is more evolved. They only know nobility by action and not by birth.  1  Reply  Share
Oprah Winfrey only sees the audience on this show and get them to speak as much as possible to gain an audience.
It succeeded.
Christine P
Hello, this family looks like a real basket of crabs. Between Prince Charles who works for 3 at the same time as he gets married, Prince Andrew who is involved in a matter of manners after multiple pranks, Prince Philippe who went hunting for months ... not only animals in Africa. .., the doubt about his father, etc etc because we are not aware of everything ... we can understand that his mad love takes him away from the crown. Now there is the manner ... and there he was neither "elegant" nor very respectful. I would not like to be in his place! - we could open the bets!
Claire L
The Queen may have affection for her grandson, I think there are limits to his leniency and Harry has gone really too far towards his great grandmother, his father whom he did not hesitate to accept financial generosity and his brother and his sister-in-law!
Meghane has been confronted with her lies, including those which the Archbishop of Canterbury denied! We think we are dreaming!
Harry is blinded by love! He has lost all real vision of his situation and especially of his wife! Sooner or later he will fall from a height!  
Betty f
Agree with you, it will fall from a great height in a few years. Time flies ... she took all of his personality away from him. He was an intelligent boy since he's been with her, he looks like a doggie. But she needed a very famous person to be able to do her little business .... !!! When we see that she has never been in politics and that she wants to replace joe biden in the next election !!!!! And yes ophra will make her c voice c her friend. pffff poor Harry .... !!! His brain is upside down; she took him from his family to be near his mother that too must not be forgotten .... she only thinks of herself. A viper. And 2 children who are 18 years old will be prince and princess before they will be nothing ....
long live the viper who took us and MANIPULATE WITH BCQ OF TACTE HARRY.  
Especially since the Queen is not eternal ...
Yes sooner or later Harry will see clearly very sad for his children 2  Reply  Share
Of course. They have done everything for. Their behavior as immature teens who believe they are going to change the world and their completely thoughtless words coupled with crass lies. It is a shame to have done this. I think that one day they will have the flip side. Unfortunately, it will be too late because they have gone really too far. There are limits that should not be crossed. 17  Reply  Share
Already that I had an apriori by contribution to this person who does not have a moral sense in my opinion (return her alliance by mail to break with her husband.
Regnier his Dad, and his family who did not have the right to come to his wedding. Also the staff who resigned because of his very offensive character, it really does not give the image of the fragile woman.
Also to forget that it was Prince Charles who himself accompanied her on the steps of the Hotel Dieu for her marriage to Harry, she quickly forgets the kindness of the royal family with her, making her mourning and messy Harry's family.
In my opinion this person is far from humble, she surely thinks when joining the royal family was going to adore her as an artist!
In any case, today she takes her son and her husband hostage for her personal revenge and I find it abject
In any case, today she takes her son and her husband hostage for his revenge
, I'm sure she is very jealous and she ah you are doing it on purpose to separate Harry from his respective family anyway and there to separate from him since he got married to her there is a problem because she does of problem on purpose that sickly jealousy and without limit. Harry pains me a lot because she that a manipulator like a snake he manipulates everyone he hurts everyone! Good luck Harry, if you are going to continue this way you will find yourself in the street, You have already lost everything, and you will lose even more. Family and above all, never forget that 5  Reply  Share
Their last interview was too many. Why spit in the soup? I believe there were lies to be complained of unnecessarily. Some comments smacked of jealousy to discredit William and his wife. There has been too much gratuitous villainy and too much desire to be like Lady Di. It was disrespectful to the memory of the latter and to a family who did their best to welcome her. The press has hurt them so why go looking for it now?
Now was not the time to want to cry over their plight. Harry might regret it one day. He was still happy with his family and England forgave him his escapades as a young brainless.  11  Reply  Share
It's a shame for Hardy who lost the trust of Her Majesty the Queen who loved her. They talk about racism within the royal family, these lost children say anything and too bad for the prince, this couple will not go far. MegHan who has no respect for the elderly even her own father. She believed that anyone could join the royal family and dictate their laws. What returns to his business  6  Reply  Share
The Sussexes are no longer in reality. The Crown of England connects all the states of the Commonwealth on which the sun never opens. How could they harm them? Megan believed for a moment capable of competing with Kate and even the Queen. A delirium! But not all apples are reinettes! And Harry lost a beautiful job as a privileged model. They could have played a useful and humanistic role in the wide world. But they don't have the stature. Even their role as ramenards, they missed it!

For me the answer is yes he should never have given the interview to Oprah Winfrey who has done a lot of harm in addition not a day goes by without the poor megan making the front page of a cloth, because she is Selling she is treated as a hypocrite her husband and her, I add my two cents Harry should say who is worried about the color of archie like that meghan and we will have peace because I believe that we are looking for the beauty to be done trouble and it will eventually happen. 0  Reply  Share
When Harry has had enough of Meghan and divorces, having opened his eyes to this upstart PN, let's hope things get better for the royal family. Just wait (my prognosis: 1 to 3 years at most).
But he will have wasted the last years of his grandparents' life and shown that he cannot be trusted if he had had to replace William.
He must be already very unhappy.
His wife might also have the decency to follow Diana's path, since she imitates her in everything. It would still be the best for everyone ... 3  Reply  Share
I think the prince is totally under the thumb of this manipulator and the day he opens his eyes he will fall from a great height. I just hope for him that they haven't gone too far and that it won't be too late for his family to turn a blind eye to this disaster. Meagan wants to shine and be on the front of the stage but in the United Kingdom the one who will always be in front of her is Kate and that must have stood in her way. When you are not educated for this new life, you quickly see your limits and if you have an over-sized ego, your only defense is attack and bad faith. It's a shame. And this poor Harry who has no diploma, no background, not particularly intellectual, nor of professional training that will become in a house certainly luxurious but to go around in circles, idle? .. hardly shining. A real mess
I think that since the arrival of Meghan in the firm she is disrespectful liar and hypocrite thinks only of herself and now I think that the United Kingdom no longer supports them following their interventions on TV  13  Reply  Share
Do you know her personally to say that she is disrespectful, a liar and a hypocrite? We can live with a partner for 30 years and not know what he is capable of .. I guess you are clairvoyant ... poor Mr .... You are pathetic, the media are there to sell and what sells that is to say untruths. And you jump with both feet. It did not occur to you that what she was saying could be true. 0  Reply  Share
View answer
Some lies have been proven (notably the so-called 3d marriage before, denied by MM and Harry themselves. If they lied about that, pk not about the rest?) 3  Share
Yes of course. Especially after the interview with Oprah WINFREY during which
Meghan MARKEL has spouted a whole bunch of lies that Harry didn't see fit to deny. They behaved like spoiled, immature, brainless children with nameless cheekiness. They have been incredibly improper towards the Royal family. Meghan is an ambitious young woman who believed she was going to have everyone at her feet. We must not forget that she is an actress. Harry obviously didn't make the right choice. He should have listened to his brother. 21  Reply  Share
The Daylymail, British newspaper, speaks well of the sanity of Harry who is in the self-destruction. Work on oneself to heal Ok. But let this work index the family and allow insulting bereaved like the queen and Charles. We can question things Ok. But there it is too much and too rude. I say it's self-centeredness and it's not a good way to heal yourself. After the term "toast" is a bit strong because Harry and his children have English origins and roots, but today his behavior is largely due to the stifling manipulation of Meghan, I think to bring that.  5  Reply  Share
They've already gone too far with the interview. The British media, which were not kind to Meghan from the start, are going to unleash.
They opened Pandora's box, which they now assume. It might be difficult for Harry, as he grew up in the family where everything has always been forgiven him, now that's not the case.
They didn t respect their family what a lack of education and all this unpacking in front of the whole world. The royal family did not deserve so much infamy for an actress who, because she is swarthy, resents the whole world and wants everyone to be at her feet. She managed to make Harry a rug he deserved much better! 3  Reply  Share
Yes. They are roasted. They shouldn't have been at Oprah Winfrey's house and gossiping outrageous racism.
It is a very delicate subject.
I do not believe that the palace deals with these kinds of subjects during tea time. And within reach of Meghan's ears. So she made it up
Harry will always be forgiven he is a member of the royal family, whatever happens he is the queen's grandson and the future ruler's brother. On the other hand, Meghan risks being banned for good. None of this would have happened, without the influence that the beautiful American has on her husband.  4  Reply  Share
Meghan and Harry are thoughtless people they have no respect for the QUEEN no respect for the royal family all this just to please Meghan Meghan is very hypocritical everything is marked on her face this woman has many faces what Prince Harry does see he is blinded just i hope the day will come when his eyes will open i have compassion for him he is blinded for how long ... 3  Reply  Share
The English are very attached to the royal family and take a very negative view of this public unpacking. Harry suffered a big trauma as a child, he idealized his mother as he must idealize his wife. She had better iron out the things instead of whining  3  Reply  Share
Fortunately, grilled in England to the benefit of the rest of the world. Elsewhere, the Harry Meghan couple will work freely regardless of the media press hate against Meghan, in any case the rest of the world is grateful for their contribution to equal opportunity. Elsewhere, nobility comes from planes and no rebirth  0  
Doria R
This is Harry's lesson. His problems with his royal family can never be resolved because of the viper and mytho Meghan but we also know that Harry already felt guilty. The royal family wants to dismiss them for life they are ashamed because of the couple Harry and Meghan their rumors , their lies.   3  Reply  Share
I think the most toasted is her and it is well done for this upstart; he still has a little reprieve on the condition that he recovers quickly and that he begins by banishing the upstart from his landscape; back home with his kids, and we can consider forgiveness, provided we do what it takes to forget this parasite episode: we ended up forgetting the episode "Harry the
Latest news on: Harry of England
Around
---
GOTHA ROYAL BABY PREGNANCY
Latest news on: Meghan Markle