Prince Philip, husband of the Queen of England since 1952, died this Friday at the age of 99 in Windsor.

He accompanied her for more than half a century. Philip Mountbatten, husband of Elizabeth II and prince consort with impressive longevity, died this Friday at the age of 99 years.
The news was announced on the Royal Family's official Twitter account. "It is with deep sorrow that Her Majesty The Queen announces the death of her beloved husband Prince Philip, Duke of Edinburgh", according to a statement from Buckingham, specifying that Prince Philip, who had been hospitalized recently, is died "peacefully this (Friday) morning at Windsor Castle".
Hospitalized back on February 16, Prince Philip had undergone an "intervention" for a heart problem in this establishment, which has the largest specialized cardiovascular service in Europe. He had returned home to the Queen in Windsor on March 16.
It is with deep sorrow that Her Majesty The Queen has announced the death of her beloved husband, His Royal Highness The Prince Philip, Duke of Edinburgh.

His Royal Highness passed away peacefully this morning at Windsor Castle. pic.twitter.com/XOIDQqlFPn

— The Royal Family (@RoyalFamily) April 9, 2021
The prince had already had a few alerts. In June 2017, he had already been hospitalized for two days to treat "an infection linked to an existing pathology". He had had hip surgery in 2018.
At the end of December 2019, he had been hospitalized for four days at King Edward VII Hospital "due to pre-existing health problems", according to the palace.
In May 2017, he announced his retirement from public life, a few weeks before his 96th birthday, after having participated in more than 22,000 official public engagements. As early as 2011, Prince Philip estimated that he had "done (s) apart" from the work alongside the queen, sovereign with unprecedented longevity. Together they had four children, Charles, born in 1948, Anne, born in 1950, Andrew, born in 1960, and Edward, born in 1964.
Of German origin, Philip of Greece and Denmark was born in Corfu on June 10, 1921. He had a lonely and restless childhood, between France, England and Germany. At the age of 18 months, he was thus evacuated in a bed made of orange boxes on board a British ship, with his parents and his four older sisters, while his uncle, the King of Greece, was deposed.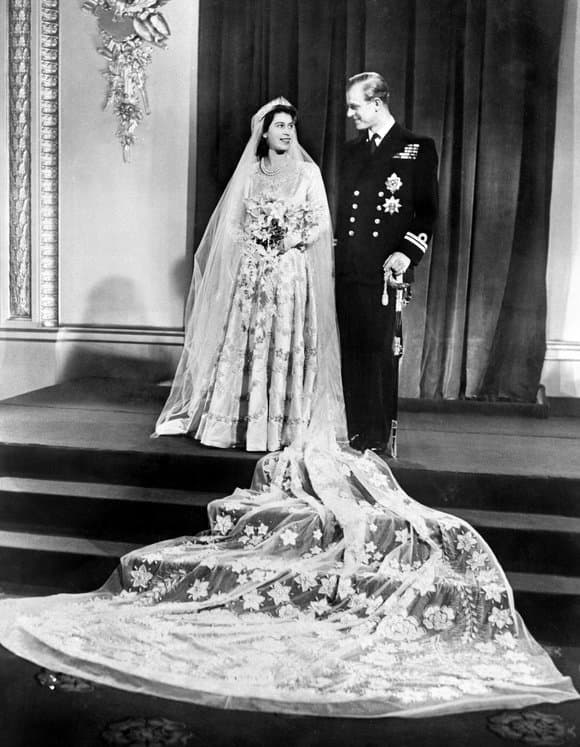 Very young, he was marked by several tragedies. The internment of his mother, schizophrenic, in a mental asylum. Then, while following a Spartan education in the Scottish establishment of Gordonstoun, the death of his beloved sister, Cecile of Greece, married to a Nazi dignitary. Philip was only 16 at the time. After his studies, in 1939, he joined the Royal Navy.
He was only 18 when he first met the young Elizabeth, barely 13, but who fell under the spell of the handsome officer. Both being descendants of Queen Victoria, they are third cousins. The wedding took place on November 20, 1947 in Westminster Abbey. Elizabeth is not yet Queen of England, but simply the eldest daughter of King George VI. The king offers him the predicate of royal highness and the title of Duke of Edinburgh. Elizabeth ascends to the throne after the untimely death of her father in 1952.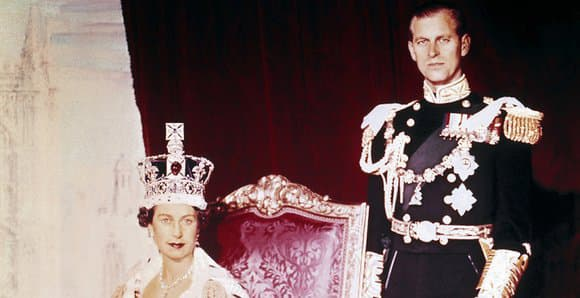 His fiery temperament and completely opposed to "political correctness" made him commit blunders, sometimes with a hint of xenophobia. "If you stay here any longer, you will all end up restricted", he had launched in 1986 to young Britons studying in China. Or "are you still fighting with a spear?" He asked an Aboriginal entrepreneur in 2002. A 13-year-old boy who confided in him his dream of becoming an astronaut, he let go in 2001: "You are too fat ".
But the queen never held it against him, nor his subjects who found that he brought a little levity to the monarchy and were grateful to him for his steadfastness with Elizabeth II.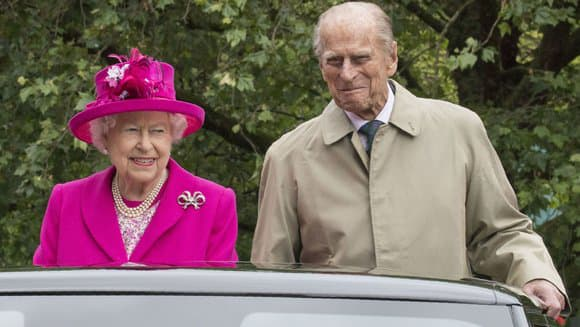 Prince Philip has assisted his wife since taking the throne in 1952. "My first, second and last job is never to let the Queen down," he once said. In return, Elizabeth II had delivered in 2011 that Prince Philip was her "rock" and "quite simply my strength and my support".
Topic: princess , elizabeth queen ,buckingham palace ,prince harry, royal philip mountbatten, windsor castle, royal highness.
MORE ROYAL NEWS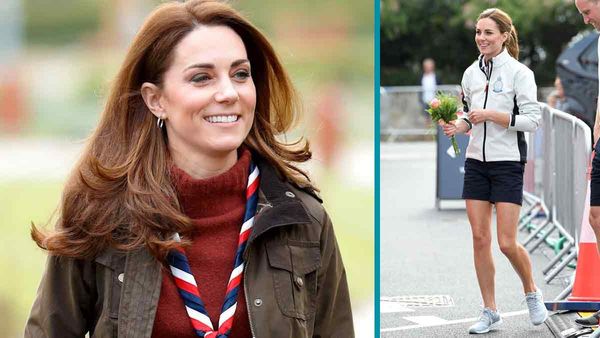 Inside Kate Middleton And Prince William's 10 years Anniversary : From Anorexia To Exhaustion Rumors, All Eyes Are On Kates Diet And How She Managed To Stay So Slim.
By Olivier Ly

YEET MAGAZINE29 APR 2021 • 15 MIN READ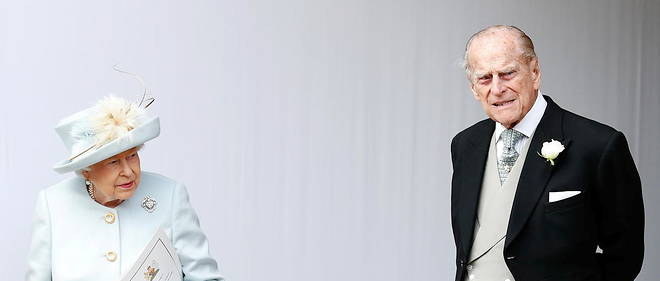 Prince Philip, Spouse Of Queen Elisabeth Dies At Age 99.
The news was announced on the Royal Family's official Twitter account.

YEET MAGAZINE9 APR 2021 • 4 MIN READ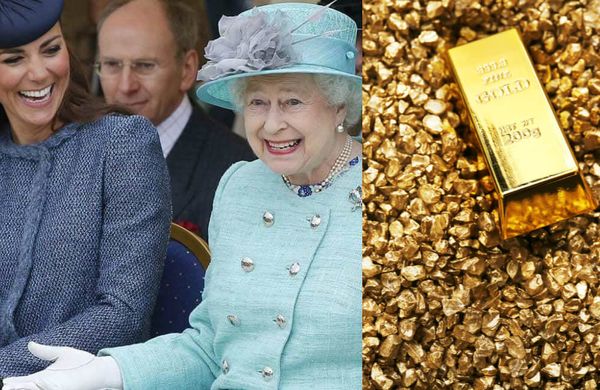 Queen's Elizabeth II : The 93-year-Old Monarch Is By Far The Richest member of the Royal Family With Personal Assets Estimated In Billions. Here's What They Include.
The Most Expensive Things Owned By Queen Elizabeth II Queen Elizabeth II has more than one trick up her sleeve. The British royal family is not the richest in Britain,

YEET MAGAZINE16 MAR 2021 • 11 MIN READ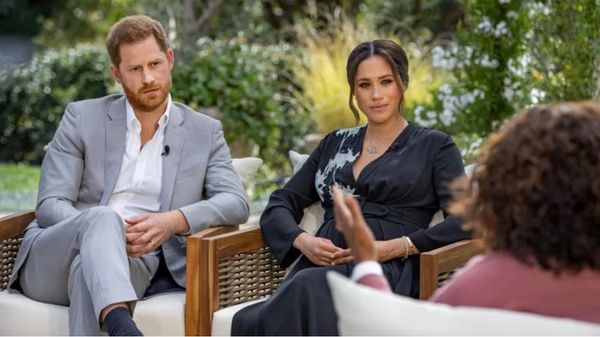 Meghan and Harry: 'We did everything we could' to stay' Prince Harry and his wife Meghan Markle during the interview with Oprah Winfrey.
Prince Harry and his wife Meghan Markle during the interview with Oprah Winfrey and broadcast Sunday evening in the United States on CBS. HARPO PRODUCTIONS / REUTERS A little over a

YEET MAGAZINE8 MAR 2021 • 8 MIN READ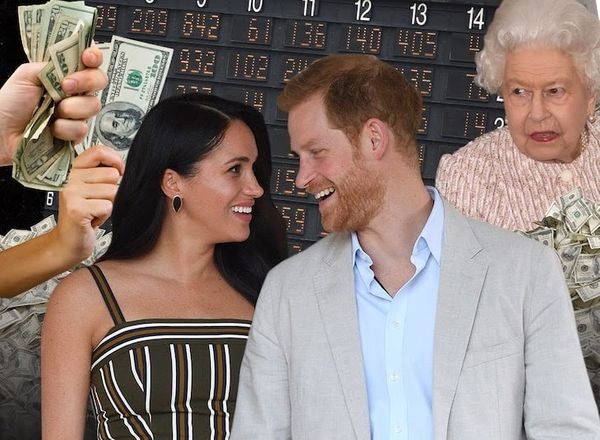 #MeghanMarkle Hints At Possible 2024 Run As Democratic Candidate Hours After Stepping Down As Senior Member Of The Royal Family
Prince Harry and Meghan Markle's stunning decision to step down as senior members of the Royal Family doesn't just have The Queen reeling ... it's shaken up the betting world. Those

YEET MAGAZINE12 JAN 2020 • 1 MIN READ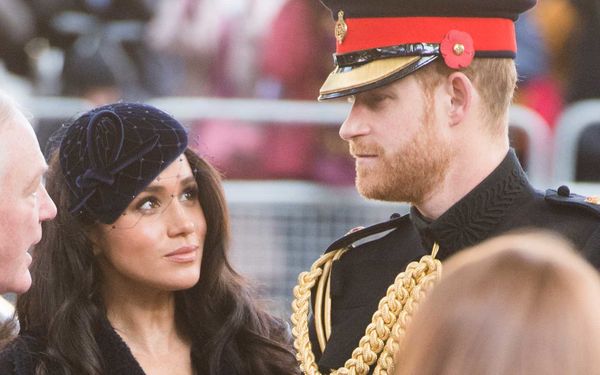 Almost 4,000 People in Sussex Have Signed a Petition to Strip Prince Harry and Meghan Markle of Their Royal Titles
In May 2018, Prince Harry finally wed the love of his life, Meghan Markle. As a gift to the new couple, Queen Elizabeth gave the pair the title of Duke

YEET MAGAZINE20 DEC 2019 • 2 MIN READ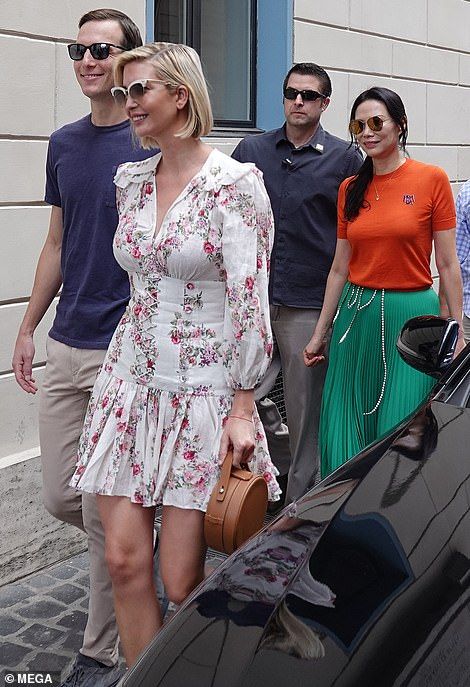 Ivanka Trump, Prince Harry and Meghan Arrive for A-List Wedding in Rome.
Britain's Prince Harry and his wife Meghan, the Duchess of Sussex, were among celebrity guests to arrive at the wedding Duchess Meghan's close friend, designer Misha Nonoo, at Rome's Villa

YEET MAGAZINE22 SEP 2019 • 2 MIN READ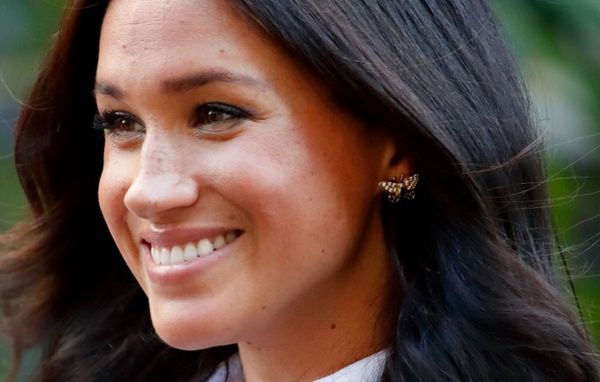 How Meghan Markle Honored Princess Diana at the Launch of Her Fashion Line.
September 15, 2019 Meghan, the Duchess of Sussex, just paid tribute to Princess Diana, her husband's late mother, in the sweetest way. Meghan showed up to the launch of

YEET MAGAZINE16 SEP 2019 • 2 MIN READ