Home Entertainment Celebrities Style Kanye West News   Julia Fox Wants Kanye West And Kim Kardashian To Settle Their Differences
By Joan Carmichael  YEET MAGAZINE | Updated 0439 GMT (1239 HKT) February 07, 2022
Julia Fox would like Kanye West and Kim Kardashian to solve their problems after yet another argument.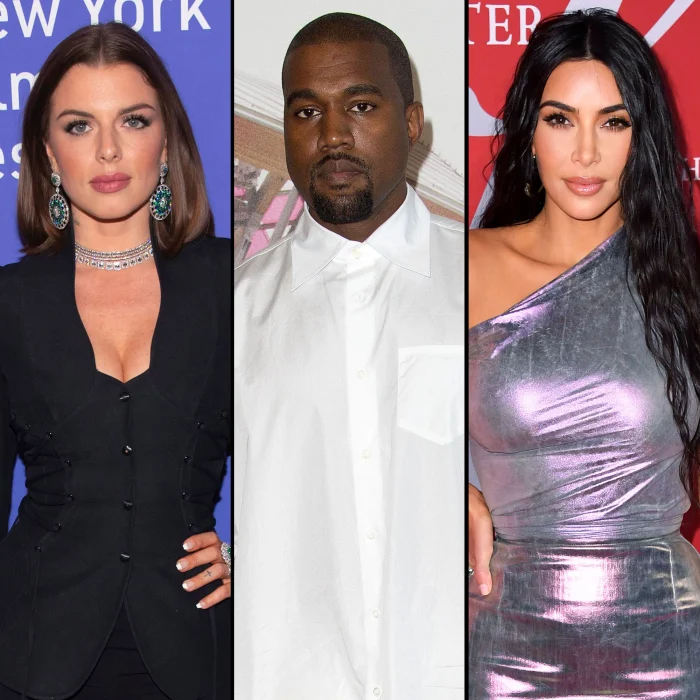 This Friday, February 4, Kanye West expressed his anger through an Instagram post . His ex-girlfriend, Kim Kardashian , was the main concern. For the past few months, their arguments have been more and more regular, especially since they both decided to start a new life.
The situation between the exes seems to be starting to annoy Kanye West's new girlfriend , Julia Fox.
Indeed, if she understands the current problems of the former couple, she hopes that they will soon find common ground: "Julia has been in the same situation, so she understands that divorces are difficult and when children are involved, it makes it almost impossible," a source close to the actress told " Page Six.", before adding:" She just wants them to solve their problems ".
Read also >> Legendary couple: Kim Kardashian and Kanye West, glory and fall of an inaccessible couple
A QUESTIONING TIMING
However, Julia Fox seems to be wondering about the timing of these disputes. She has the impression that they always take place after an official exit of her couple: "She finds it a little strange that after each great exit that they make in the press, something like that happens.
"A few days before the tensions on Instagram between Kim Kardashian and Kanye West, the young woman had celebrated her birthday with the rapper and friends in New York.
In January, it was after their very noticeable appearance at Paris Fashion Week that Kanye West revealed the existence of a second Kim Kardashian sextape. Despite the disputes, the mental health of the interpreter of "Stronger" still seems to worry his ex-girlfriend.
Why Kanye West attacks Billie Eilish and asks her.
"I decided that I was going to make myself happy": Kim Kardashian.
Kanye West and Julia Fox inseparable: she has already chosen their Kanye West and Julia Fox form the couple Juliye!
The actress gave their couple a new nickname.
Kanye West and Julia Fox appear as a couple at Fashion Week
Kanye West and Julia Fox, first official release in Paris
They are everywhere: why the couple Kanye West and Julia Fox
Kanye West: his girlfriend Julia Fox talks about his relationship .