Biographies : Who Is Meghan Markle, Duchess Of Sussex?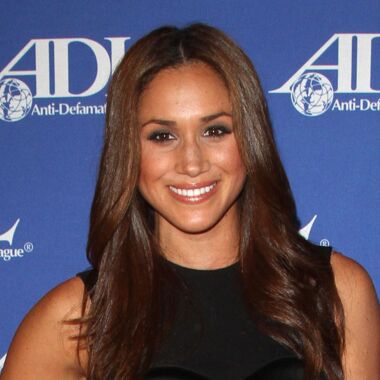 Meghan markle

Royal Highness
Born on Tuesday 04 August 1981
Country: United States
Photos
HER BIOGRAPHY
Meghan Markle was born on August 4, 1981 in Los Angeles. Daughter of a director of photography, the little girl quickly went to movie sets. This is how she spends part of her childhood on the set of the series Married, two children.
After high school, the young girl continued her studies at Northwestern University in Chicago, where she followed a double course in theater and international relations. Upon graduation, Meghan set out for a diplomatic career and worked for the US Embassy in Buenos Aires, Argentina . Finally, the young woman changes direction and embarks on an artistic career.
She passed several castings and appeared in the sitcom Hôpital Central (2002). From then on, the young actress took on supporting roles on television: Love Inc, La guerre à la maison, CSI: Manhattan, Fringe . She also made a few notable appearances in the cinema: 7 years of seduction (2005), Remember Me (2010), Comment killing son boss? (2011). But it is with her role as a legal assistant, which she has played since 2011, in the successful series Suits: Custom Lawyers , that the young woman becomes extremely popular.
At the same time, Meghan Markle is actively involved in humanitarian work. In 2016, she became a global ambassador for the World Vision Canada association. She also became a defender of women's rights at the United Nations, where she fought for gender equality. Very involved, she takes part in many humanitarian missions. Meghan Clarke has also created her website The Tig, where she shares her passions.
On January 8, 2020, Harry and Meghan announced in an official statement that they were relinquishing their status as a senior member of the Royal Family. On January 18, 2020, an official press release announces that Harry and Meghan are relinquishing their title of Royal Highness. On February 19, 2021, an official statement from Buckingham announces that Meghan and Harry are stepping down as active members of the Royal Family for good, they have all their patronages withdrawn.
On March 7, 2021, the couple give an interview to Oprah WInfrey, where they talk about their life within the monarchy and why they left it.
On the heart side, Meghan married Trevor Engelson, her companion for many years, on August 16, 2011. The couple separated in 2013 and the divorce was pronounced in March 2014. At the end of October 2016, a rumor lends her an affair with Prince Harry d 'England. The two young people reportedly met in May 2016 in Toronto. On November 8, 2016, a press release from Kensington Palace formalizes the romance between the two young people.
In September 2017, the couple made their first public appearance at the Invictus Games in Toronto. On November 27, 2017, Kensington Palace announces the engagement of Prince Harry and Meghan Markle, the wedding is scheduled for May 2018. On May 19, 2018, the couple got married in St George's Chapel in Windsor Castle, the same day Queen Elizabeth of England conferred the title of Duke and Duchess of Sussex on them. On October 15, 2018, Kensington announced her pregnancy, the birth is scheduled for spring 2019. On May 6, 2019, the couple welcomed their first child, a baby boy.
His birth was announced the same day on his parents' Instagram account.  On May 8, 2019, he was presented to the press and his name was revealed on his parents' Instagram account: Archie Harrison.On February 14, 2021, an official press release announces the new pregnancy of Meghan Markle. On March 7, 2021, during the interview with Oprah Winfrey, the couple reveal that they are expecting a girl, who is due to be born in early summer. The birth would be scheduled for June. On June 4, 2021, Meghan gave birth to their daughter, Lilibet "Lili" Diana Mountbatten-Windsor, who was born in Santa Barbara, California.
On November 25, 2020, Meghan revealed in a New York Times article that she had a miscarriage in July 2020.
LATEST NEWS