Hair Care: How To Define Your Curls After Swimming For Perfect Beach Waves? Tips And Products
For many, summer is synonymous with endless seawater baths. One of the advantages? The ocean is known for making beautiful curls! Here are our tips for keeping them well without damaging them.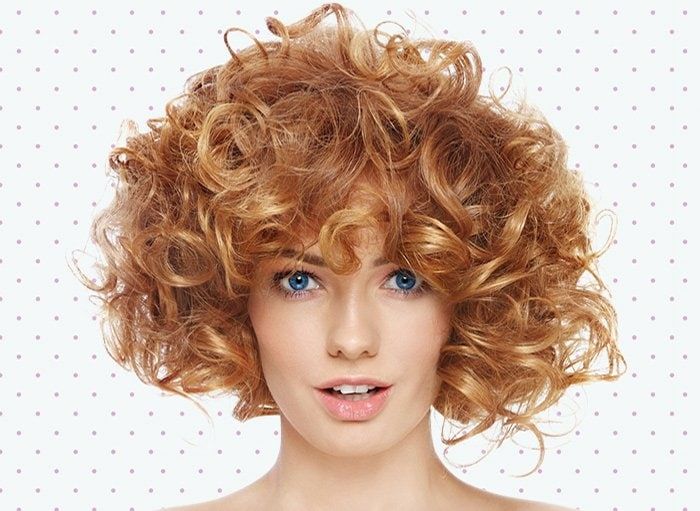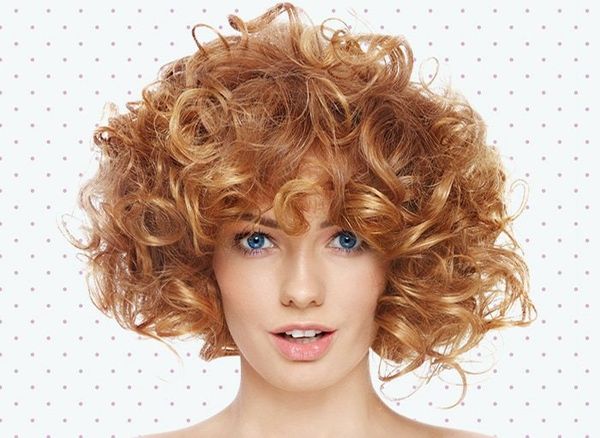 HAIR - STYLING -CURLY HAIR -HAIR CARE -HAIRSTYLE - HAIR TIPS SUNSCREEN
By YEET MAGAZINE  Updated 0200 GMT (1000 HKT) July 20, 2021
For many, summer is synonymous with endless seawater baths. One of the advantages? The ocean is known for making beautiful curls! Here are our tips for keeping them well without damaging them.
We long to spend our days on the sand, alternating sunbathing and bathing in the sea to cool off. And, in addition to the sun, which makes us look good, the ocean curls our hair .
Why then spoil this effect by going to wash them? At Here, we give you our best advice to maintain the effects of seawater on your hair ... while protecting it as much as possible !
NEXT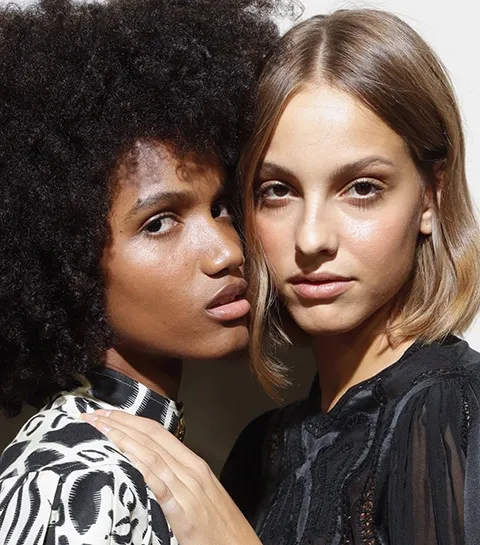 Curls: the right reflexes before swimming
Before going on vacation and therefore, to prepare for a series of swims, it is very important to hydrate your hair well . Between the sun, the sand and the sea, your mane is prone to attack.
To avoid total drying out of your hair fiber, prepare them with nourishing shampoos and treatments .
Once there, and just before each bath, remember to detangle your hair and use a protective oil . These reflexes will allow you to limit attacks from seawater and UV rays . So you can keep your beautiful curls for the evening!
Curls: how to maintain them after a seawater bath?
Once out of the sea, always have the reflex to rinse your hair with plenty of clear water ! This gesture will facilitate the next steps of your hair glow up. In your bathroom, apply a detangling spray and gently remove your knots, using a comb with large teeth, so as not to break your curls .
Once you have taken the time to untangle everything, nourish your hair with care . At Here, we love Garnier's banana mask which can also be used without rinsing . Then place your head down, and define your curls with your hands thanks to the hair plopping technique shown on the Instagram post below. Leave everything to dry ina microfiber towel or cotton t-shirt and you're good to go!
How to protect your curly hair in summer?
HE SUMMER CURLY HAIR GUIDE
The advantage of wearing your natural curly hair is that you no longer fear the slightest splash that could spoil your straightening! Now while on vacation, you can let your curls fly in the wind and dive into the waves without worry! At the beach, at the pool, or for a walk in the sun, your hair is free !
But this freedom can have consequences if you don't take care of your curly hair during this time. To avoid having dry hair like straw at the start of the school year, follow the guide!
Why can hair get damaged during the summer?
As with the skin, the heat of the sun and UV rays are harmful to the hair.

The internal structure of the hair is directly affected by too long exposure to UV. The sun can cause pigment destruction (which is why hair color tends to lighten in summer) similar to oxidation. The hair fiber is damaged and the scales of the hair are no longer strong enough to protect them.
NEXT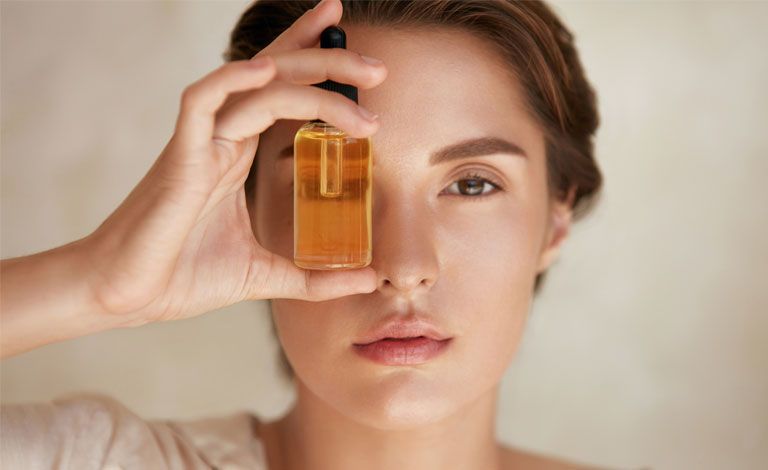 Salt water is often referred to as a solution to texturize hair, give it movement and help shape curls. Many people love their hair after swimming in the sea! We also see a lot of tutorials on YouTube to learn how to create a "beach waves" or "beach curls" look in your hair. Beach hair is a real fashion!

In fact, salt is known as a solution against humidity. The salt crystals absorb all the water from the hair which greatly reduces frizz in the short term. This is why you get beautiful, well - formed curls when you get out of the sea.

But hydration is essential.to keep curly hair healthy! In the long term, since the salt absorbs all the water, the hair is sorely lacking in hydration, which dries out the hair fiber. The salt is very irritating to the scalp and it destroys the scales of the hair which constitute the natural protective barrier of the hair fiber.

As for the chlorine in the swimming pool , these are ultra-chemical products that do nothing good for the hair.
NEXT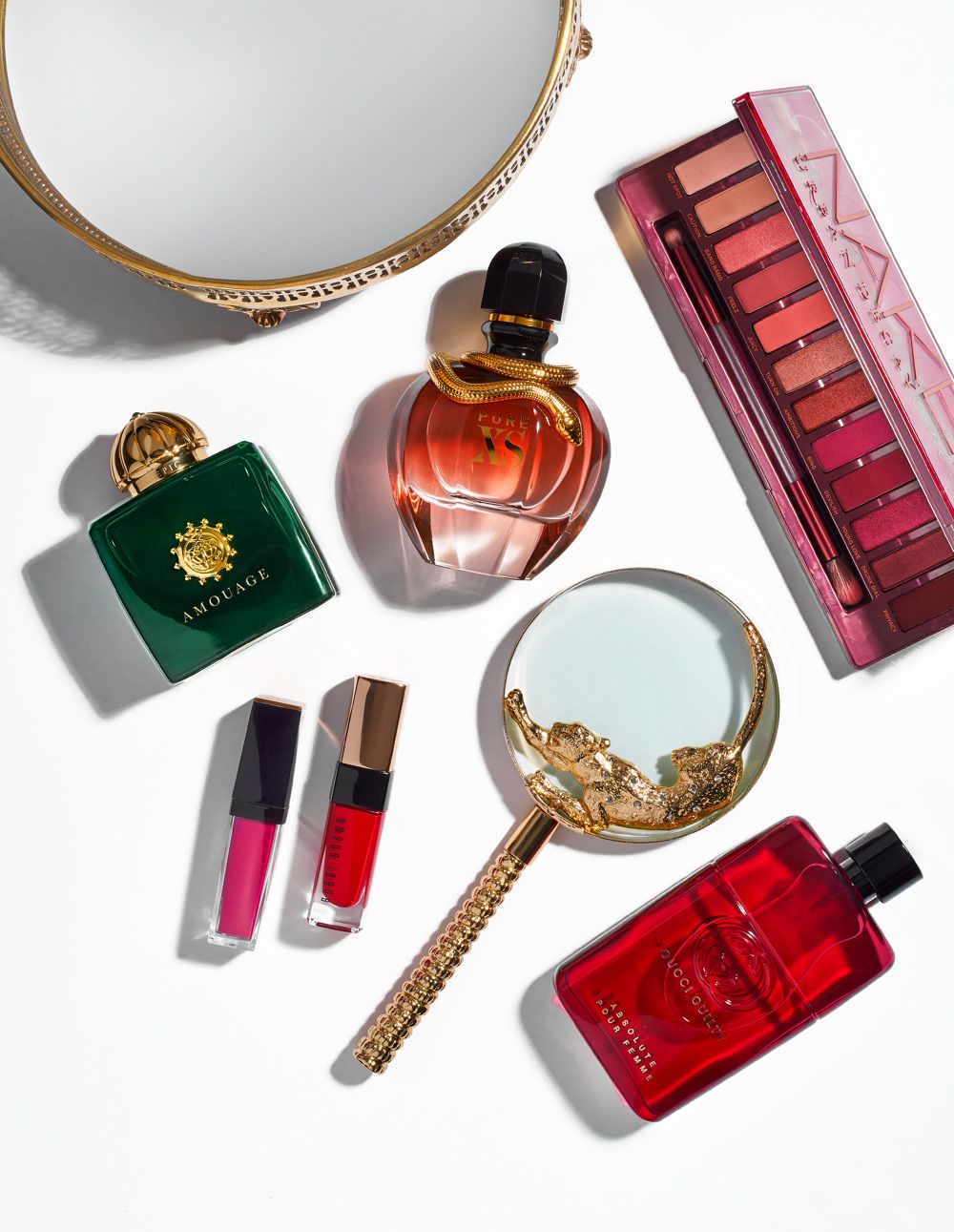 Result of all these assaults? Hair has trouble retaining moisture, it is more porous, drier, brittle and split ends may appear. The curls are therefore softer, less defined and there is a lot of frizz.
How to protect your curly hair in summer?
We are used to protecting our skin with sunscreen, so why should we forget about our hair?
The ideal would of course be to wear a hat or scarf during sun exposure and avoid submerging your head under water. But we said we wanted free hair! There are effective natural products to create a protective barrier around the hair fiber and thus prevent attacks.

Whether it is the sun, salt sea water, chlorinated swimming pool water, wind, sand… All these attacks will have less impact on the hair if the hair fiber is protected.
Vegetable oils
Vegetable oils have exceptional properties for the hair. They penetrate deeply into the hair fiber which strengthens the scales and prevents breakage . Some vegetable oils also have a very effective natural UV filter to protect the hair.

The coconut oil is that which is closest to the natural structure of the hair, therefore it penetrates deeply. The jojoba oil is light, non-greasy, ideal for daily application.

For enhanced protection in summer, the French brand Acorelle has formulated a protective mistspecial hair. Its composition includes the best active ingredients and vegetable oils intended to protect the hair from UV rays, salt and chlorine. Thanks to its very practical format to take to the beach, this protective mist will become the essential product of your summer!
Protective Hair Mist
Coconut Anti-Frizz and Heat
Organic Coconut Vegetable Oil
Organic Shea Butter
Leave-in creams for curly hair
There are leave-in creams to be applied to curly hair to create a protective barrier around the hair fiber and thus prevent damage.

Rich in oils and butters plants, Smoothies of the Loly Secrets are perfect to protect hair in the summer! They strengthen the hair fiber, they help to form the curls and delicately perfume the hair.
Litchi-Blackberry Smoothie Hair Milk
Pineapple Smoothie Hair Milk
Vanilla-Ylang Smoothie Hair Milk
What routine to adopt at the beach or at the pool?
For optimal protection: apply vegetable oil, mist or cream to your curly hair before exposure or swimming .

Leave your hair loose or tie it up in a bun or in braids. These protective hairstyles are ideal for preventing breakage.

After each swim in salted or chlorinated water, rinse your hair with clean water ! This step is essential. Do not let your hair dry with water that damages the hair fiber.

Take a microfiber towel or cotton t-shirt from your beach bag to gently blot your curly hair.

Reapplyvegetable oil, mist or cream before returning to the sun. Take the opportunity to untangle your lengths with your fingers or a wide-toothed comb to distribute the products evenly.
Wide tooth comb in wood for curly hair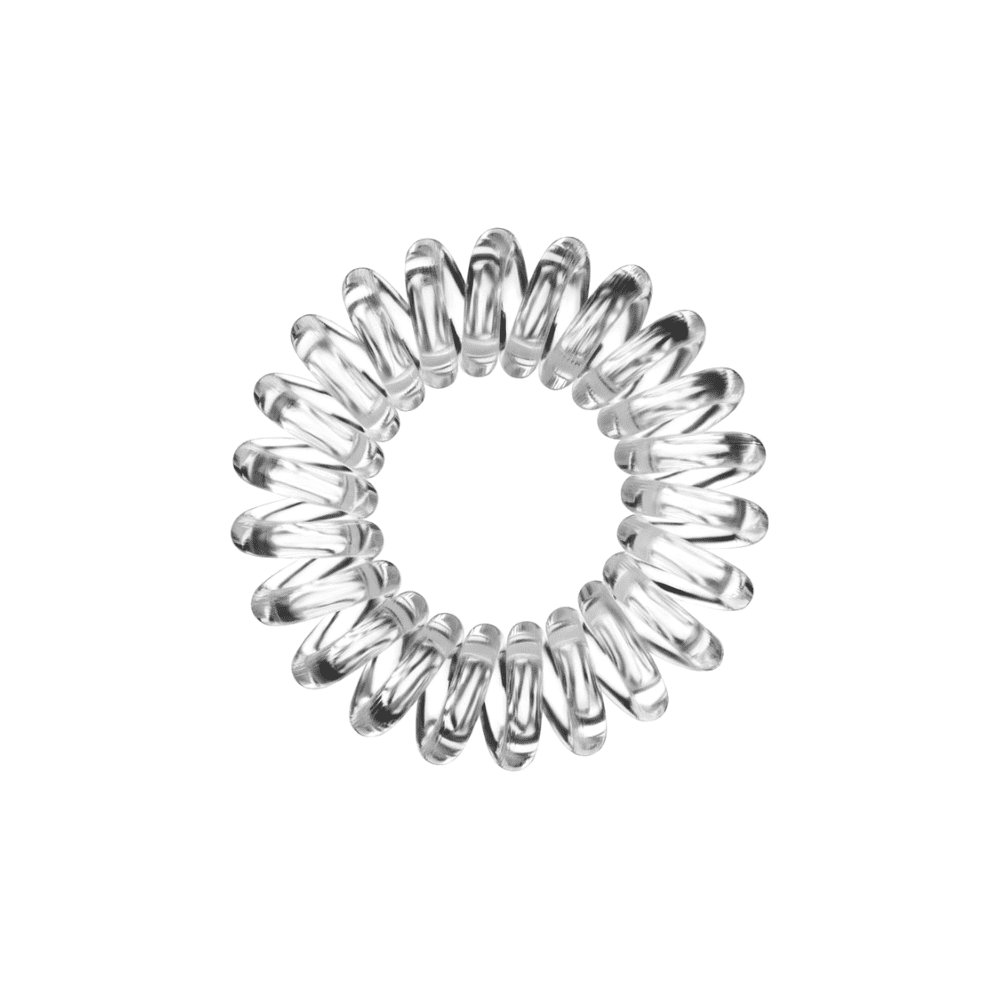 Spiral elastic
How to maintain your curly hair in summer?
With the heat, sand, and product buildup in your hair, you're going to want to wash it everyday . But shampooing every day can be long and harsh on the scalp. Fortunately, there are gentler techniques for keeping hair clean while on vacation !
Mild or co-wash shampoos
The co-wash is a gentle method of washing your hair only with conditioner or washing cream . These products are often sufficient to refresh the scalp and curls on a daily basis. They remove impurities from the roots and provide a dose of hydration to the lengths.

Alternately with this method, opt for a very mild shampoo to wash your curly hair gently. In summer, the hair is drier and more sensitive so avoid attacking it with too purifying shampoo.
Pink Paradise Conditioner
Gentle Fragrance Free Conditioner
Curl Cleanser Cleansing Cream
Gentle Shampoo Being in Wick
Sweetie Detangling Moisturizing Solid Shampoo
Aloe Vera Revitalizing Shampoo
Leave-in styling products
During the holidays, we usually apply after-sun lotion to the body when we get out of the shower in the evening. It is necessary to do the same for our hair!

Styling cream, hair milk or styling jelly… keep your usual routine during the holidays!
Kurl Nectar Hair Cream
Boost Curl Hair Jelly
Styling Gel Curl Defining
Hair BB Cream Hair Revealing Milk
Vegan Curl Cream
Ultra-hydrating and soothing, aloe vera gel is a perfect alternative to styling products during the summer to deeply hydrate the hair fiber. Apply the gel to your lengths after showering and let air dry. The hair is soft and the curls are well formed!
Organic Aloe Vera Gel
How to take care of your curly hair in summer?
In addition to a very gentle daily routine adapted to the summer, it is necessary to do deep care on a regular basis.
Ultra-hydrating care
As you can see, in summer the hair suffers from a lack of hydration because of the many external attacks.

To avoid the straw effect and split ends at the start of the school year, we focus on ultra-hydrating treatments ! I advise you to make a hydrating mask before your departure on vacation in order to strengthen your hair as much as possible.

But you can also take a moisturizer with you and leave a mask on when you get back from the beach ! Apply the treatment to clean, towel-dried hair, leave on for at least 30 minutes up to several hours (you can sleep with it and rinse the next day for example). This is the best way to keep healthy soft hair !
Vegan Hydration Mask
Intensive Moisture Treatment Mask
Be of Wick Hair Mask
Repair Time Hydrating Mask
And since homemade masks are cheaper and still very effective, here are some ideas for ultra-hydrating recipes !
Find our fashion, beauty and food inspirations on our Pinterest page !
KEYWORDS
HAIR
CURLY HAIR
HAIR CARE
HAIRSTYLE
HAIR TIPS
SUNSCREEN
MORE BEAUTY POSTS
beauty
A collection of 9 posts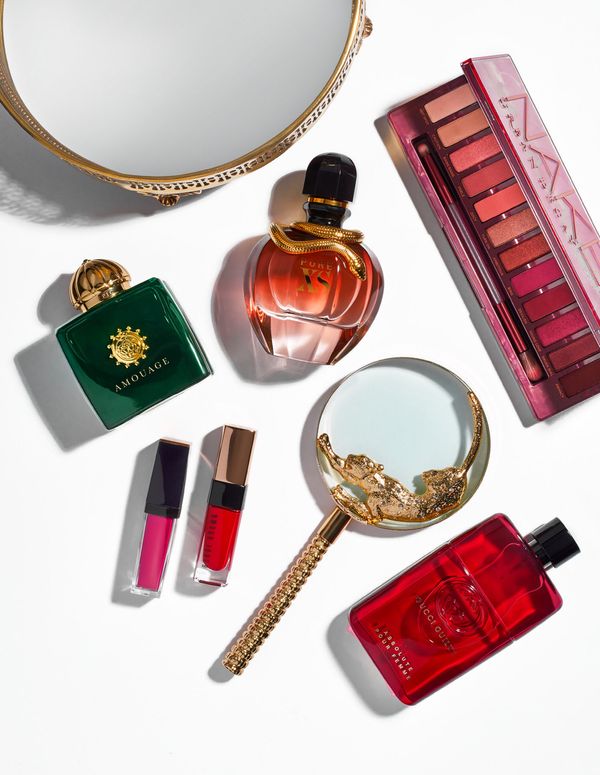 The French Touch: 4 Beauty Ideas Of Made In France, Vegan, And Luxury Beauty Products, By Our Beauty Expert Based In Paris.
By Graziella Rossi | YEET MAGAZINE Posted 0105 GMT (0905 HKT) July 2, 2021 What if you were given ideas concerning your beauty ritual with a selection of non-animal products and

YEET MAGAZINE2 JUL 2021 • 7 MIN READ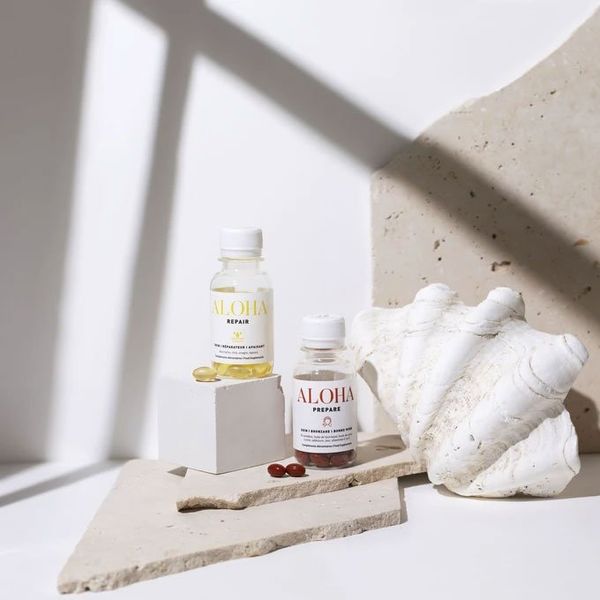 Beauty Trends: Tanning Capsules And Other Cures To Prepare Your Skin For Summer
They promise us to tan faster, more harmoniously, without spots , without sunburn or allergy of the lucite type . Every spring, solar capsules invade the food supplement department . What do they contain? Do they really do what they say?

YEET MAGAZINE2 JUN 2021 • 16 MIN READ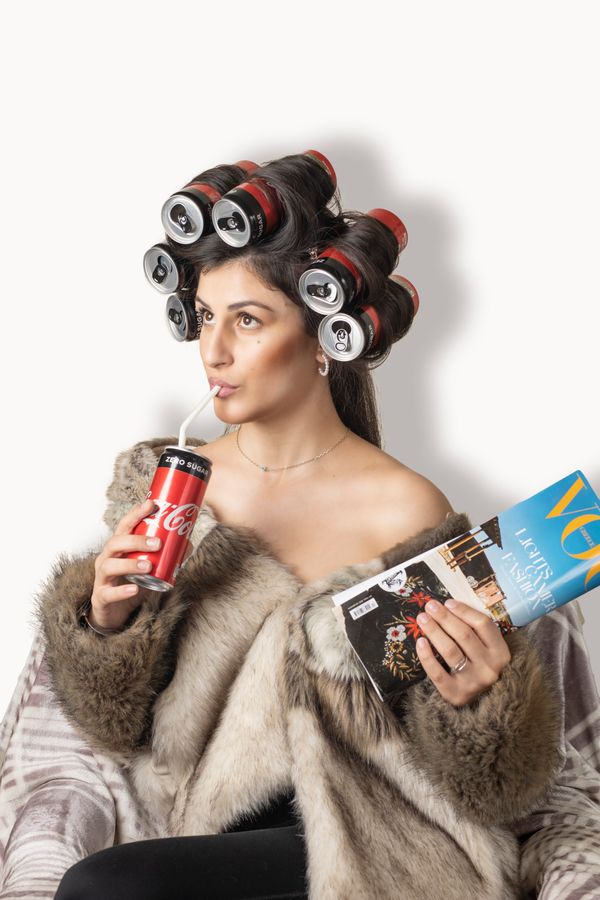 Bangs, curls or bob cut: these haircuts best suited to your face shape
Fashion and Beauty By  YEET MAGAZINE | Published 0029 GMT (0829 HKT) May 24, 2021 These haircuts will look great on you!"How do you want to style your hair?" This

YEET MAGAZINE23 MAY 2021 • 4 MIN READ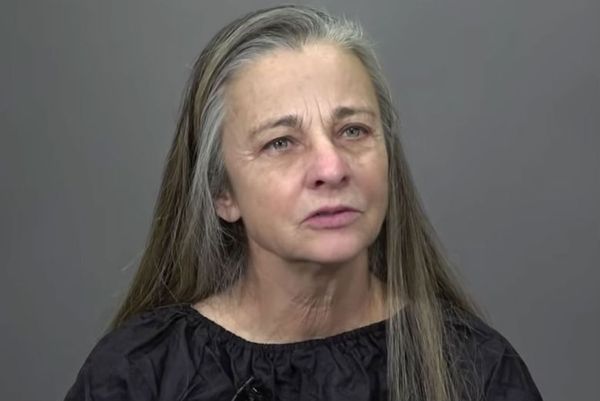 Woman Looks Much Younger After Impressive Makeover [ video]
"I'm getting older and want to make the most of myself," Molly says in a Makeoverguy video when asked why she wants this makeover.

YEET MAGAZINE23 MAY 2021 • 21 MIN READ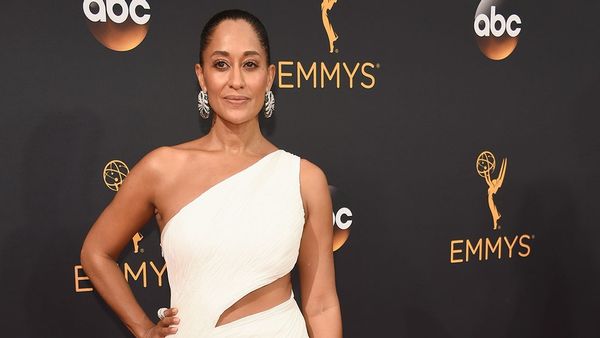 Tracee Ellis Ross, 46, Poses Nude On Instagram To Introduce New Natural Hair Care Line.
The Black-ish star shared a photo on Tuesday with her 6.8 million Instagram followers. Tracee Ross Nude Tracee Ellis Ross Naked Tracee Ellis Ross Nude.

YEET MAGAZINE22 MAY 2021 • 27 MIN READ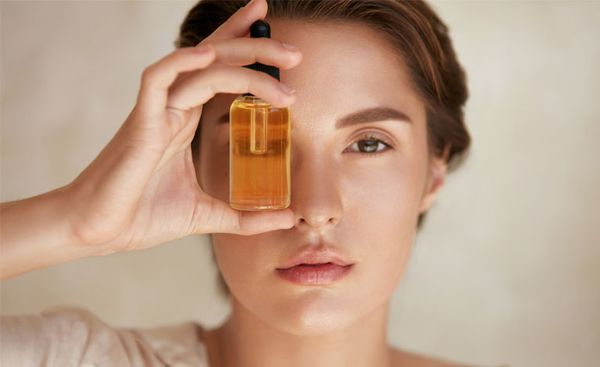 Trends : Why Retinol Is Increasingly Considered The Miracle Weapon In Beauty Sphere
The anti-aging vitamin. Promotes cell renewal, stimulates collagen formation and has an antioxidant effect. The hype around retinol continues. No wonder that this powerful ingredient has long been considered the

YEET MAGAZINE17 MAY 2021 • 6 MIN READ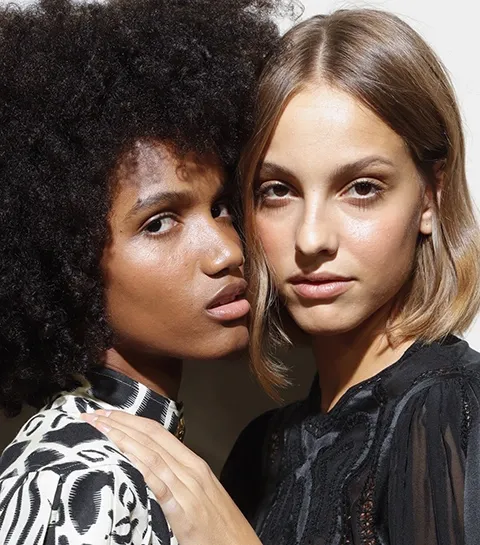 Tired Of Searching For The Best Pore Tightening Treatments? We've Spotted The Top Products And Treatments To Help You Shrink Large Pores.
By Mylene Gauthier. Are the pores on your face enlarged? The internet is full of grandma's recipes to reduce them, but what products and treatments really work?

YEET MAGAZINE2 APR 2021 • 4 MIN READ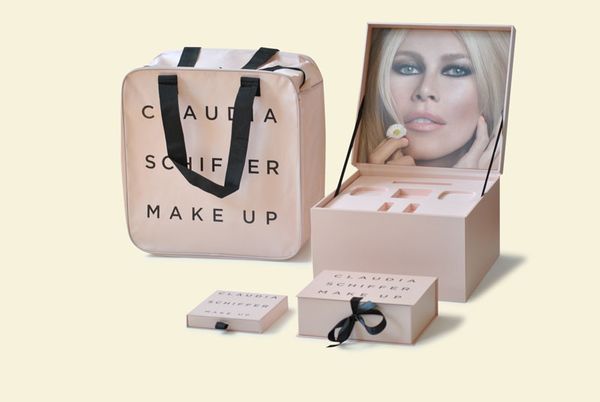 How Claudia Schiffer Successfully Launched A Makeup Collection With Artdeco Cosmetics (Update)
Update March 30, 2021 5:50 p.m. EST): A few years ago, we got wind that of the fact that Claudia Schiffer, the original supe, had quietly formulated her very own makeup line.

YEET MAGAZINE30 MAR 2021 • 8 MIN READ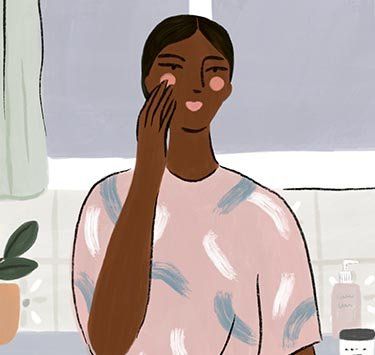 Beauty Trends: The Art Of Self-Care.
Whatever trends or habits we adopt this year, there's one must-have that unites them all: a feel-good factor. This is no different in the world of beauty. Over the

YEET MAGAZINE24 MAR 2021 • 5 MIN READYEET MAGAZINE © 2021LATEST POSTS
Bra: how to properly define your size?
Oily, dry or normal ... How to define your skin type and take care of it?
How to take good care of your curly hair, like Shy'm?
Beauty routine for curly hair
How do I take care of my curly hair?
"I like to take care of myself"
Spice up your recipes!
How to cook chili peppers properly??