In India And Other Non-Western Cultures, Every Teen Is Obsessed With Becoming TikTok Famous, Making The App Difficult To Ban
By Supreet Kaur Gujral | YEET MAGAZINE | Published 2:15 a.m. ET, July 7, 2021 As the time flies, technology and innovation set its foot into those nations too where it was absent for so long or it was not developed in its entirety.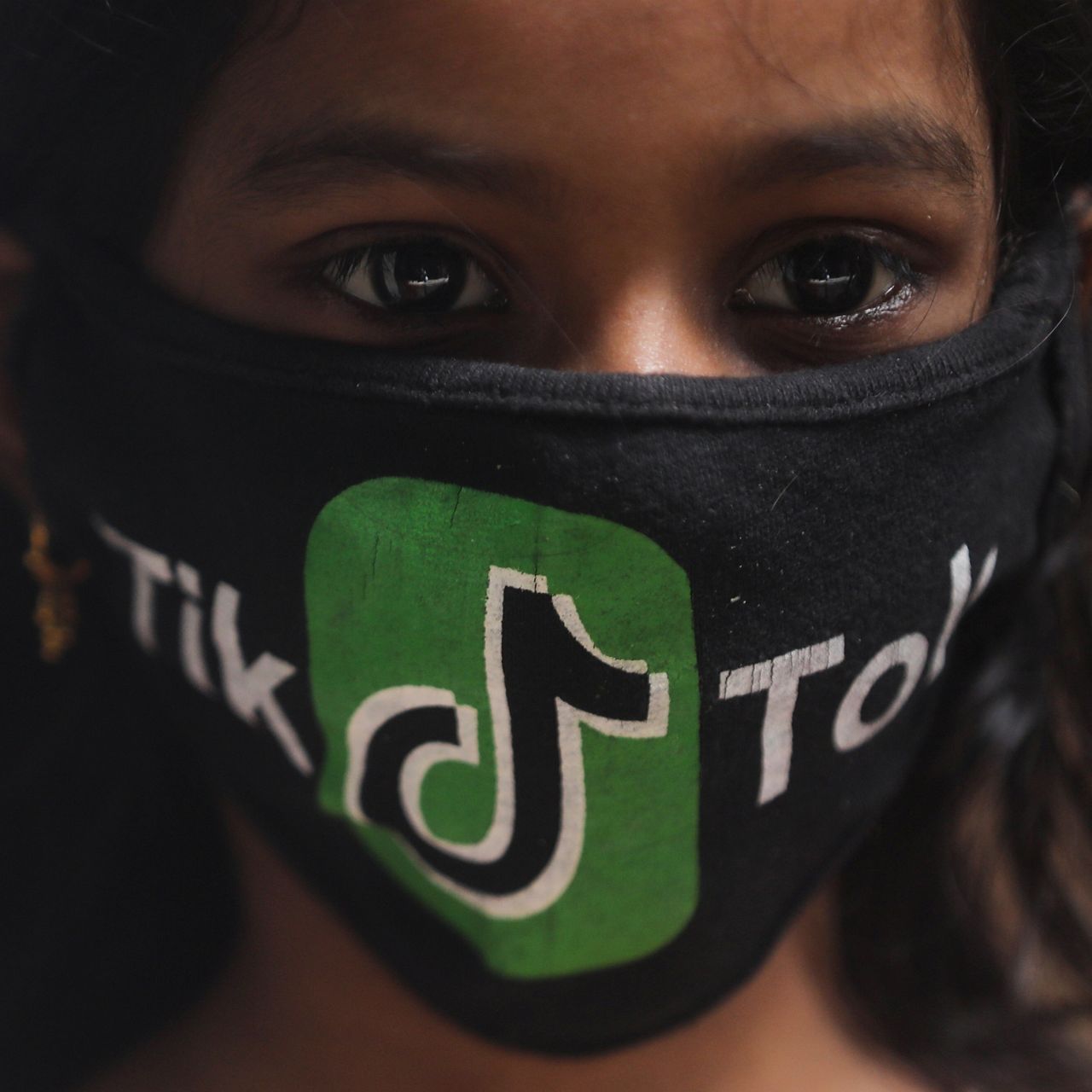 By Supreet Kaur Gujral |YEET MAGAZINE  Updated 0200 GMT (1000 HKT) July 20, 2021
Tiktok and other similar apps changed the lifestyle of the masses that were confined in the obsolete culture of regression are reaping the financial benefits of the app.
Yes, technology prompted a revolution for almost every generation.
Not a single community is ignorant of the marvel invented by Homo sapiens. Initially, it was confined to the western countries.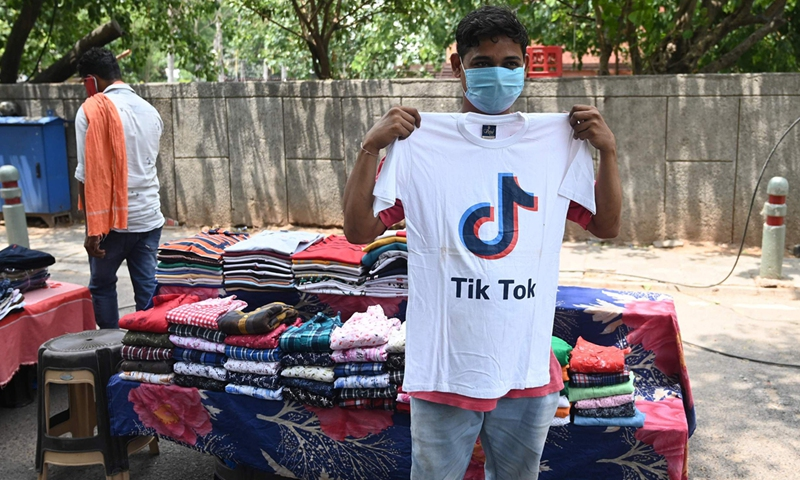 As the time flies, technology and innovation set its foot into those nations too where it was absent for so long or it was not developed in its entirety. That is probable due to globalization and industrialization prevalent worldwide.
On the onset of 21st century, plethora of applications launched for the masses to bring into play. Whether it is concerning about social media, news, education, photo editing or many more.
Talking about social media, it has become a platform for earning money. From e-commerce to online notes, everything is available with a single click.
Tiktok for the entertainment It is not only accessible to the few hands. It also reaches the remote areas and villages of the non-western countries.
In India, people from rural background have become well-verse about the usage of these applications. To epitomize, the famous Chinese app Tiktok took the whole world for a ride where they create short videos for the purpose of entertainment and post it for the perusal of the masses.
They acquired user-friendly technologies and demonstrate their skills to the whole world. Not only Tiktok, there are myriad of such applications such Vigo, Helo and many others which are exercised for the same purpose.
New talent seen among the neglected and under-represented society Though it might be categorized as underrated by the cream, they are able to burst out their talent confined in four walls to the world at large.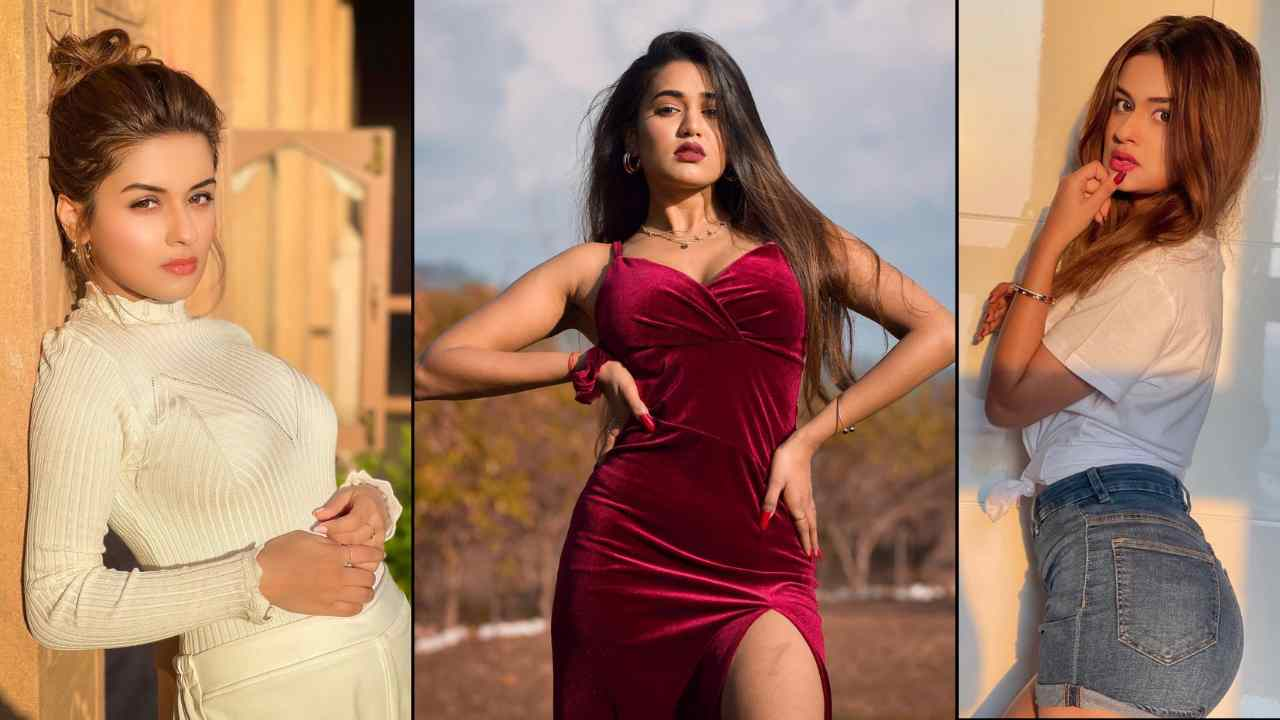 They do not face any sort of discrimination on the basis of caste, region or community which they otherwise witness.
It is an equivalent platform for everyone inclusive of movie stars, Instagram influencers, and cricketers. In Asian countries, the technology aided those who are left behind due to lack of financial resources.
It makes unequal society to act upon equal terms. Moreover, it boosts the confidence of those under represented masses whose dreams were crushed down by the privileged norms. Tiktok has certainly made those people star in itself.
They provide the requisite limelight which portrays their skills and talents to the other world who get themselves acquainted with them that they do really exist.
It is a great opportunity for them to acquire any work in relation to it. Entertainment for all These applications led them break those barriers which were made iron strong to come out of those conventional societies where progression is not possible for the youth residing therein. It is not restricted to a particular gender.
Both male and female folk are able to highlight their talent and make great use of these apps. An opportunity for everyone Interestingly, we came across videos not limited to the young minds but those women who are married belonging to the regions which are not properly represented or the society where it is not feasible for the female folk to come on screen.
They got an opportunity to prevent a monotonous life and indulge them in something which is quite entertaining.
This IT revolution circulating in such areas makes everyone to acquire stardom as hopscotch. A humongous change can be witnessed which is made flexible through these apps. Otherwise, they were barricaded into the shackles of rigid society and their regulations where they were made to do nominal work and females were not allowed to step their foot into an outside world.
Videos famous on social media In India, there are at least 120 million users of Tiktok.
Some influencers use it to garner sponsorships and the remainder for the simple entertainment. It took few seconds to create an activity to set forth on the social media.
If one goes through the videos created by the villagers residing in different Indian villages, they are quite funny and amusing. Some of them going crazy viral on different social media platforms such as Instagram and Facebook.
You will come across such videos where they are lip syncing the dialogues from the popular Bollywood movies, mimicking their favorite actor or actress, dancing on hit songs and music, or anything which creates humor or depict their innate talent. A path to beat the financial crunch For some, it is a place where they earn money and aid them to manage their finances.

Many Indian women belonging to the strata where they are not given an opportunity due to social backwardness or financial distress are able to employ these apps to beat the financial crunch.
The most important feature of such apps is that it indulges rural teenagers towards entertainment.
At least, they are not diverted towards illegal activities. They are engrossed in productive activities which makes them to earn some chunks of wealth and assist their families to ease economic burden.
Gain the attention of brands It is a win-win situation for the company who are operating it that they are amassing huge finance out of it as well those users who are maneuvering it either for the monetary gains or for the impetus of entertainment.
Whoever gains great followers on such apps finds it easy to attract viewers and audiences on Youtube, Instagram and Pinterest. In addition, companies approach them to endorse their products so that the potential fans will purchase it.
These companies pay quite well to such influencers. One never knows when their single video become famous overnight and gathers the attention of prospective viewers and the companies.Fear of privacy being compromised As it is famous among youngsters especially, the parents of the user are concerned about the data being stored.
These videos spread like wildfire.
Thus, they are anxious about the privacy and misuse of those videos. Though, it has a potential to monetize the content these videos produce, the parents are suspicious for the safety and security of their juveniles.
Ban by the Indian Government But the whole world turns upside down when the Indian government imposed a ban on Tiktok and the other similar Chinese apps. Recently, the controller of these apps informed the respective ministry that it has complied with the new guidelines concerning the social media and OTT platforms, despite the app being banned in the country.
They believe that they will be allowed soon to the situation they once had prior to the ban.
Supreet Kaur Gujral
Get YEET MAGAZINE first thing in the morning in your inbox  / Wake up to the day's most important news.