By Soumya Karkera | YEET MAGAZINE  Updated 0200 GMT (1000 HKT) July 20, 2021
Coke Studio : Music That Transcends All Borders And Languages
Coke Studio is a  popular Pakistani music segment and is a music franchise that shows live studio-recorded music performances by popular and upcoming new musicians. It is the longest-   music show in Pakistan, which has been running since the year 2008.
The concept of Coke Studio in Pakistan is created by Rohail Hyatt and Nadeem Zaman. The musical segment has a fusion of different music ranging from classical, folk, Sufi, Qawwali, Ghazal, and bhangra music to contemporary hip hop, rock, and pop music. Coke Studio is well known for promoting Pakistan's multiculturalism by inviting artists from different geographical regions, different regional languages for musical collaborations.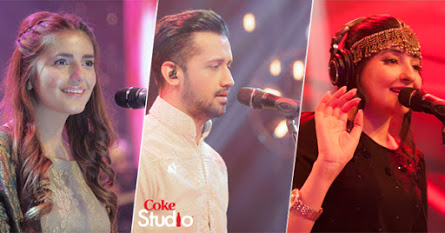 Coke Studio is the only South Asian music platform that unites music lovers from South Asian countries such as India and Bangladesh. The musical show revives and gives new life to folk songs with a touch of modern and western music.
If there is a platform and space that exists where there is harmony and admiration, it is in the digital space of the comment sections in the videos of the Coke Studio Songs. Irrespective of whether the songs have been uploaded a few months or a couple of years ago, there are a lot of comments by music lovers from different parts of the world speaking to different languages who belong to different cultures.
To watch and listen to Coke Studio is music therapy and many people reconnected and started listening to Coke Studio Songs during the Coronavirus Lockdown 2020. Many Coke Studio songs are immensely popular and loved by people across the globe.
Tajdar E Haram
Atif Aslam, who is well known for giving hit love songs in Hindi cinema. The qawwali is originally by the Sabri Brothers which Atif has beautifully retained while singing and covering this Sufi song.
The song is a famous Sufi song. In Tajdar E Haram he has soothing, and peaceful singing and control on his voice while singing high notes of the Qawwali Sufi Song. This song is most viewed and most loved  in Sufi music along with Kun Faya Kun, Noor E Khuda, Arziyan, and Khwaja mere Khwaja.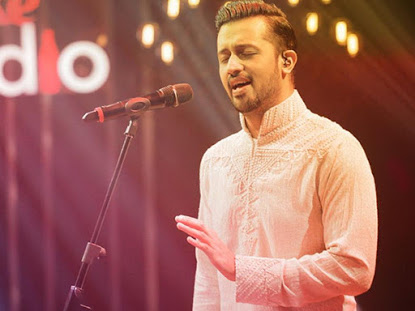 Afreen Afreen
Afreen is the most viewed Coke Studio song on YouTube. The new reinterpreted version of Nusrat Fateh Ali Khan's 1996 original song took away everyone by surprise.
This version by Rahat Fateh Ali Khan made the fans of the original Afreen love the new version as Rahat Fateh Ali Khan is the nephew of the singer.
It took the original composition's striking nature and struck a chord with listeners from all over the world. The version by Rahat Fateh Ali Khan and Momina Mustehsan had a relaxed pace which was filled with warmth. This version of Afreen Afreen earned new fans for the song, which also musically satisfied Nusrat fans by keeping in mind all the major parts of the original composition.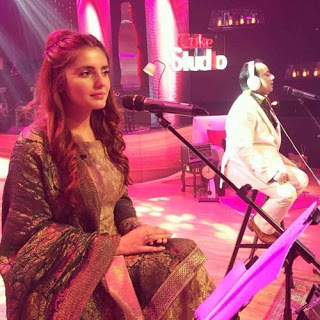 Tera wo Pyaar (Nawazishein Karam)
Another musical hit from Season 9 of Coke Studio Pakistan, this love song is composed by Shuja Haider and sung by Asim Azhar and Momina Mustehsan. The song is a soft, romantic song describing the love two former lovers shared. Momina's sweet vocals fused with Asim's soothing voice. The song's arrangement done by Strings is a  romantic soft song that stays in your mind and heart.
Paar Chana De
Paar Chanaa De is performed by Noori featuring Shilpa Rao. The backstory of the song is that Sohni Mahiwal is a tragic love story of Punjab on the banks of the Chenab river. Sohni's father was a potter and she used to help her father by decorating the pots, they used to live in Gujarat, Punjab near the banks of river Chenab. This region was important to trade route and one day an Uzbek trader named Izzat Baig came to Gujarat for business after which Sohni and Baig fell in love with each other.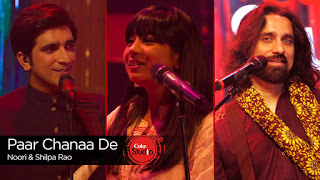 Jaan e Bahaara
Jaan E Bahara is originally composed by Master Inayat Hussain. The new rendition of the song by Shuja Haider is a beautiful musical poet song. The song has the Middle East and Spanish music influence. The Ballad is romantic and sensuous which will make women go weak on their knees.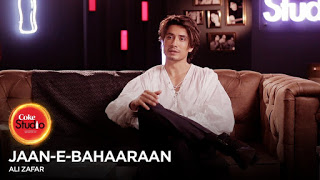 Sammi meri waar
The song is sung by Umair Jaswal & Quratulain Balouch while backing vocalists are Momin Durrani, Rachel Viccaji, Sara Haider. This song has a lot of popularity and love as the comment sections are active. Viewers not only appreciate the singers but also the musicians who are the heroes and each one of them contribute beautifully with their musical talent.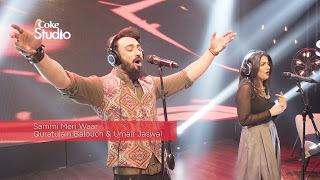 Ae Dil kisi ke yaad mein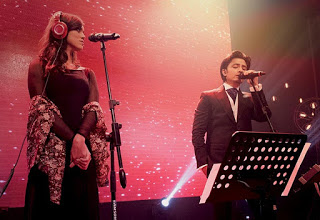 The original version of this song was sung by Salim Raza and Nasim Begum. The new version's lyrics are written by Ali Zafar. The song has a jazz feel which makes it enjoyable to listen to. The lyrics are in English and Urdu which will surely be in your music playlist.
Coke Studio songs are one of the beautiful examples of how music as an art has no boundaries and language. Music is also a beautiful medium for friendships, icebreakers between people. Most of you might surely have some of these songs in your music playlist as your all-time favorite to-go songs.

About the author   Soumya Karkera
SUBSCRIBE TO YEET  
Get YEET MAGAZINE first thing in the morning in your inbox  / Wake up to the day's most important news.