Branson, Bezos And Musk- The Business Of Space By World's Tycoons
By Aditi Maheshwari | YEET MAGAZINE Updated 8:44 a.m. ET, June 16, 2021 As the trio gets ready to offer a space ride to customers. A sector which has so far been dominated by government agencies is now being dominated by the private business tycoons.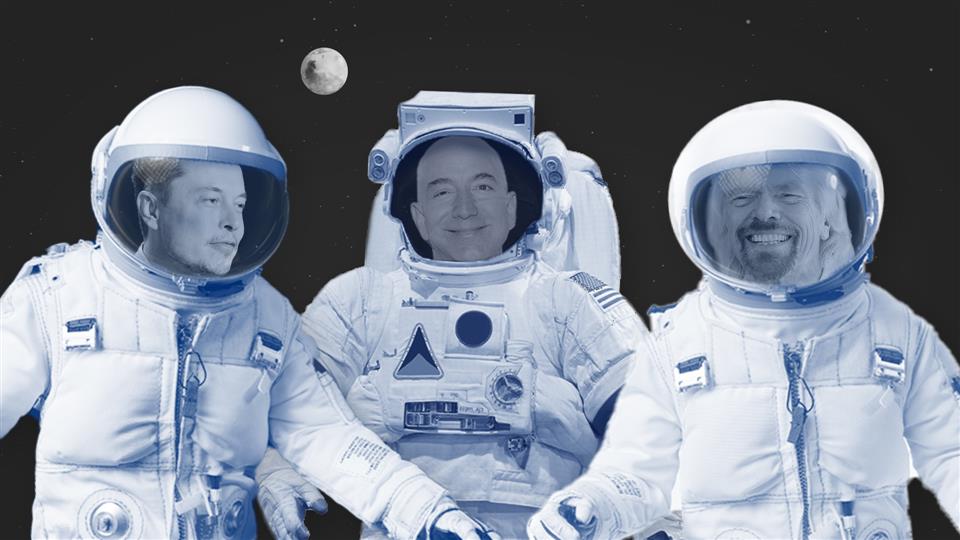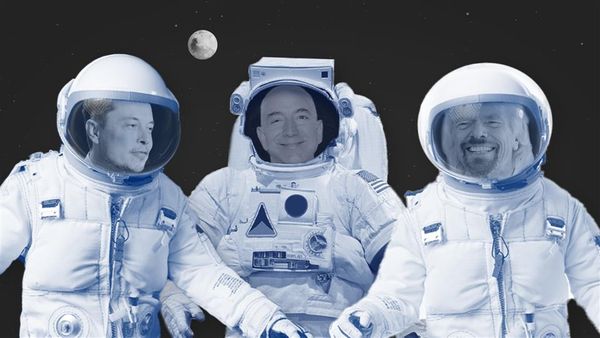 By Aditi Maheshwari | YEET MAGAZINE  Updated 8:44 a.m. ET, July 20, 2021
The emergence of a new era?
A new era of private commercial space travel is rapidly getting the ball rolling. The trio Branson, Bezos and Musk have been investing for years, their billions in dollars to their space start-ups.
Getting ready to offer a space ride to customers. A sector which has so far been dominated by government agencies is now being dominated by the private business tycoons.
POPULAR NOW >>>>>Tourism: Jeff Bezos, The First Billionaire To Travel To Space With His Own Rocket
The Competitive Edge!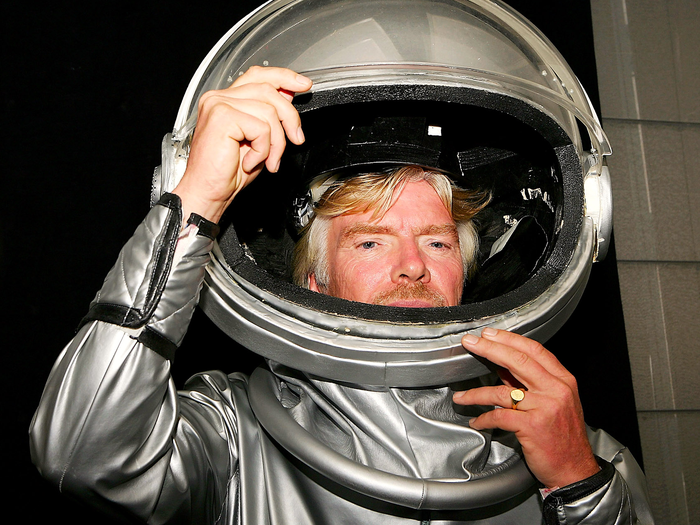 Richard Branson

Richard Branson, founder of British multinational venture capital Virgin Groups, in June 2021 teased his flight on Twitter saying "Jeff started building [Blue Origin] in 2000, we started building [Virgin Galactic] in 2004 and now both are opening up access to Space – how extraordinary! Watch this space…" By joining the flight on July 11, Branson has positioned himself to beat his competitor Jeff Bezos into space by nine days.
A close call but moving ahead of the competition is usually worth it. However, Branson denied he and Bezos were competing to see who would go up first "I just wish him and people going up with him all the very best. I look forward to talking to him about his ride when he comes back," Branson said of Bezos. "I spoke to him two or three weeks ago, and we both wished each other well." Branson said he was confident there was plenty of room in the market for his venture and Bezos's company to compete.
POPULAR NOW >>>>> Space Trip With Jeff Bezos Sold At Auction For US $ 28 Million
"Neither of us are going to be able to build enough spaceships to satisfy the demand," He added. On the other hand, Musk, the CEO of Tesla and his own space company, SpaceX, wished Branson best wishes for the journey and said on Twitter that he would be at the launch site in New Mexico to watch the Virgin Galactic flight.
The launch of Virgin Galactic Holdings Inc's VSS (named on Stephen Hawking) Unity rocket plane over the desert will mark the company$s fourth crewed test mission beyond Earth$s atmosphere. Interestingly, it will be the first to carry a full crew of two pilots and four mission specialists in the cabin, including the Company's founder, Sir Richard Branson.
Dave Mackay and Michael Masucci will fly VSS Unity; CJ Sturckow and Kelly Latimer will fly mothership VMS Eve (named on his mother Eve) on July 11.
The other crew members will be Beth Moses, Colin Bennett, Sirisha Bandla. The Unity 22 Mission is all about focusing on cabin and customer experience objectives set by the company. Virgin Galactic skite a flight time of around 90 minutes from take-off to landing, including several minutes of weightlessness.
POPULAR NOW >>>>>What do people misunderstand about space travel?
Branson's Virgin Galactic (SPCE.N) is reported to have more than 600 reservations already, priced around $250,000 each.
It expects to begin full commercial service in 2022 and eventually to reduce the ticket price to around $40,000. As per reports of 2018, gauging on Branson's - the competitors plans and other considerations, Bezos's Blue Origin was planning to charge passengers a minimum of $200,000 for the ride.
A person who remains unidentified, secured one of the seats on Blue's first suborbital mission slated for July 20, on a $28 million auction bid.
The capacity of the Blue Origin's craft is it can take six passengers with each getting their own window seat and flies autonomously.
Blue Origin's capsule suborbital flight is just 10 minutes, where passengers are allowed to unbuckle their seat belts and float around and enjoy the curvature of the earth before returning to earth. Crew consisting of Jeff Bezos, his brother Mark Bezos, Wally Funk, and the auction winner will be leaving on July 20 by New Shepard Rocket with an autonomous pilot.
POPULAR NOW >>>>>Why are sub-orbital flights by Jeff Bezos and Richard Brason so important? What is new with regard to tourist flights in space at the start of the 21st century?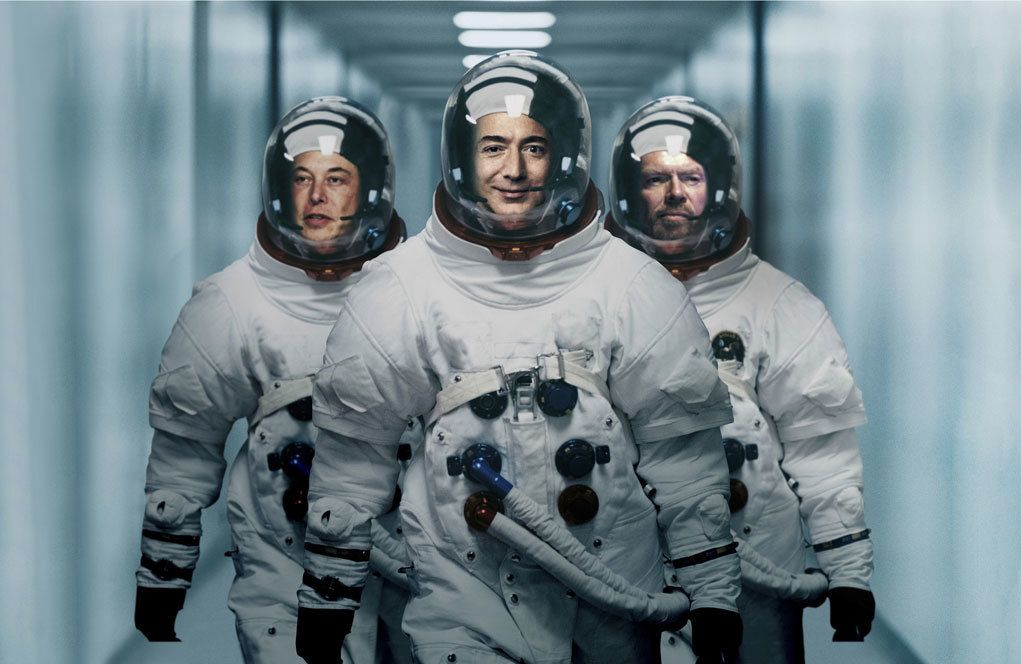 Elon Musk
Meanwhile Elon Musk also plans to send civilians to low-earth orbit this year. His primary goal is to colonise Mars and he himself desires to die on Mars while also creating a self-sustaining city there by 2050.
Musk's SpaceX has already taken a crew to the International Space Station, and the company plans to send an all-civilian crew into orbit in September 2021. The SpaceX Dragon capsule sits atop a reusable Falcon rocket which it uses to reach space. Musk stated that SpaceX will fly Japanese billionaire Yusaku Maezawa around the moon with its forthcoming Starship rocket in 2023.
The entrepreneur, who sold his online fashion business Zozo Inc (3092.T) to SoftBank in 2019, is paying the entire cost of the voyage on SpaceX's next-generation reusable launch vehicle, dubbed the Starship. SpaceX conveyed four astronauts to the International Space Station in November 2020 on its Falcon 9 rocket. The SpaceX Dragon capsule is capable of carrying up to seven people. The SpaceX missions are expected to last three to four days from launch to splashdown.
Virgin Galactic's reusable Space Ship Two system will see its VSS Unity spaceplane lifted to altitude by a large carrier aircraft called VMS Eve before separating.
During the journey, VSS Unity will be carried by VMS Eve up to 50,000 feet. After that, the VSS Unity drops, and its rocket motor ignites, pushing the craft in to space. In terms of itinerary, the VSS Unity will fly up to an altitude of about 80 km, allowing passengers to feel the weightlessness for about 4 minutes and a glimpse of the earth's curvature before returning to Earth. It's interesting to know here that "The Karman line", an approximate boundary between Earth's atmosphere and outer space, is 20 KM higher than that.
New Shepard, Blue Origin's rocket was named after astronaut – Alan Shepard, the first American to go to space. The sub-orbital rocket offers flight to space over 100 km above the earth. In general, the rocket is designed to take astronauts and research payloads past the Karman line.
 Blue Origin's New Shepard rocket-and-capsule combo shoots into suborbital space before separating. After separating from the booster, the capsule free falls in space.
The booster on the other hand performs autonomously controlled vertical landing back to Earth. The rocket section returns to the launchpad, with the pressurized capsule falls back to earth under parachutes. It features six observation windows - the largest ever used in space.
Funding the start-ups is vital to succeed.
Funding the start-ups is the vital factor always. Branson's venture Virgin Galactic (founded in 2004); is publicly funded, like many of his other ventures. Its shares peaked at almost $60 following FAA approval in June 2021. Celebrities, like Angelina Jolie, Justin Beiber, Leonardo DiCaprio, Rihanna, Ashton Kutcher and Mila Kunis have been reported paying $250,000 for a trip. While Virgin Galactic stock (SPCE) has been frothy, a look at its 2017-2021 financial statements is sobering.
Blue Origin (founded in 2000); is more than a space tourism company. Blue Origin is privately owned, with Amazon.com Inc (AMZN.O) founder Jeff Bezos previously indicating he would sell around $1 billion in Amazon stock annually to fund the venture.
As per the company, nearly 7,600 people registered to bid from 159 countries. Blue Origin concluded the bid for $28M.
However, the name of the auction winner is undisclosed. The winning bid amount will be donated to Blue Origin's foundation - Club for the Future, whose mission is to influence future generations to seek careers in STEM and to explore and invent the future of life in space.
SpaceX is also privately owned and has raised billions of dollars in successive funding rounds. Key investors include Alphabet and Fidelity. With a futuristic vison as one of his best character traits, Musk says fees charged for SpaceX's charter flights will go toward missions to the moon and eventually Mars. Jared Isaacman, the founder of Shift4 Payments, has purchased a rocket ride to orbit from SpaceX. Out of the four, two seats are considered a donation.
Accompanying him on the trip is Sian Proctor, 51, a community college professor from Tempe, Ariz., Christopher Sembroski, 41, of Everett, Wash., and Hayley Arceneaux, a former patient of St. Jude, who now works as a physician assistant there, reports NYTimes.
The Risk Factor!
The serious implications regarding making such farfetched trips into galaxy cannot be ignored and does birth some anxiety and nervous breakdown.
An earlier prototype of the rocket plane crashed during a 2014 test flight over California's Mojave Desert, killing one pilot and seriously injuring the other. On this note, British billionaire Richard Branson's wife Joan Templeman has said that she will not be going to his funeral if he dies on his spaceflight on July 11.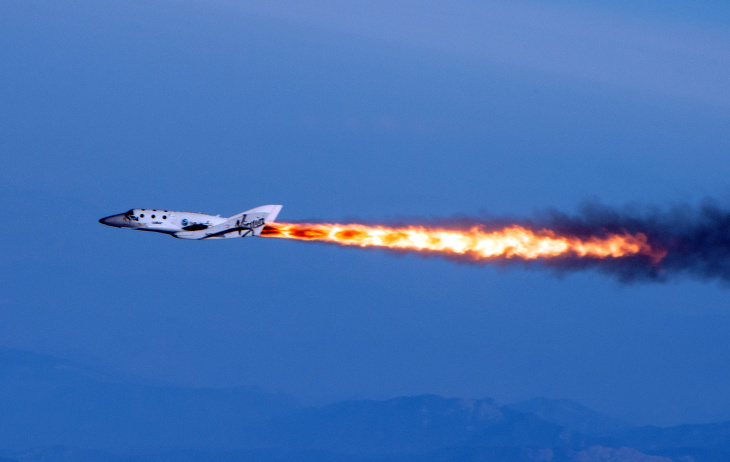 Branson laughed as he quoted his wife telling him: "If you're foolish enough to do these wonderful things, you can do it, but I won't be going to your funeral." He attributed his drive for an adventurous lifestyle to his mother Eve, who died from Covid in January.
He said: "I've always been a dreamer. My mum taught me to never give up and to reach for the stars," said the London-born 70-year-old. "I've been looking forward to this for 17 years," Branson added pre-flight preparations only add to the excitement ahead of Sunday's scheduled launch, which will be taking place one week before his 71st birthday. "Every bit about it is a pinch-me moment," he admits.
Is Larger than Life Attitude Worth it?
To reach Mars, the Moon, and stars has always been a fantasy but now it's a dream coming true. The bravado and courageous step to enter into unchartered territories is always an overwhelming experience and these business magnets are welcoming this with whole heartedness. However, the critics have a skeptical response by arguing that these multi-millionaires could have invested in much more worthwhile projects in the terrestrial endeavors to empower mankind rather than going beyond the territorial limitations.
They also argue whether all of this is worth all the investments and risk of life and is it safe to expand human civilization beyond earth into unfamiliar territories, is yet to be seen? However, it's evident that these business magnets believe it to be the most amazing opportunity to grow and advance into the unknown and expand beyond the Earthly attractions and reach the somewhat Godly achievement.
For now, the value these projects (space tourism) offer in real sense, is yet to be estimated.
SpaceX CEO Elon Musk seems particularly enraged by the idea that billionaires are wasting their time trying to explore space without solving our planet's many problems. " Those attacking space may not realize that space represents hope for so many people, " Musk tweeted Monday.
But is it really a zero sum game? Are investments in space exploration really at the expense of trying to improve conditions for humanity on Earth?
The answer to this question has become much more complex since the dawn of the private space industry. Billionaires invest large sums of money in their space businesses, and not just because they pretend it's the right thing to do. It is also, in the end, because they benefited greatly from a questionable system that allowed them to accumulate wealth in the first place.
Space exploration: It's a matter (again) of budget.
In other words, they and their companies have operated in a system that has done little to recirculate wealth and reinvest it in a better future for humanity. In fact, as a recent IRS ( Internal Revenue Service) data leak illustrates , billionaires - including Musk and Bezos - have managed to avoid paying billions in federal income taxes.
In the United States in particular, lawmakers are increasingly pressuring NASA to do more with less, while spending huge sums to fund the country's vast military-industrial complex. NASA's budget in FY2020 was less than $ 23 billion, for example, while the United States spent more than $ 778 billion on its military in the same year.
It's no wonder, then, that NASA is forced to look to private industry for help, especially if it still plans to send astronauts to the moon by 2024. In short, billionaires in space companies have bought themselves a place at the head of the table - and an outsized influence on the future of space exploration.
In the face of all this, Biden's new administration has dramatically reoriented NASA's views on a deteriorating environment, subtly slowing travel to the Moon and Mars in favor of environmental work. The billionaire club, however, has also contributed to the good of the planet, although the results have been mixed.
The actions of space billionaires in favor of the planet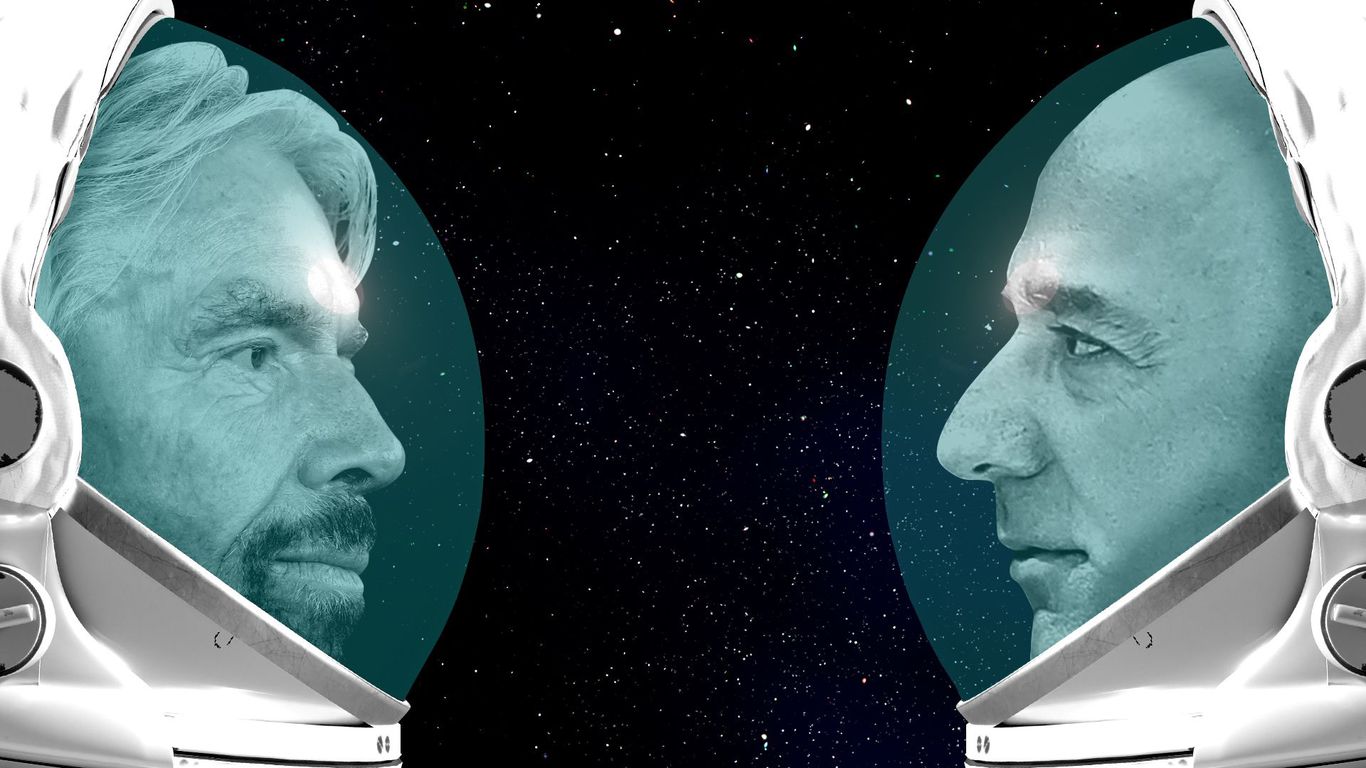 Jeff Bezos
Bezos' contributions, most recently a $ 10 billion pledge announced on Earth Day last year to fight climate change, amounted to seven percent of his net worth. Meanwhile, his online retail business has generated record amounts of carbon emissions, increasing 15% per year from 2020 alone.
Musk's efforts to tackle climate change are a bit more nuanced than that. Tesla has arguably been a big contributor to the electric car boom, an industry-wide shift that could pay off in reducing the car's carbon footprint. But on their own, SpaceX rockets contribute massively to carbon emissions. A single SpaceX Falcon Heavy rocket burns around 400 tonnes of kerosene and emits more greenhouse gases in minutes than an average car in over 200 years.

Branson's Virgin Group has also launched its own Green Earth initiative. The "Virgin Earth Challenge" offered a prize of $ 25 million for the demonstration of technologies capable of permanently sucking greenhouse gases. But, the prize was never awarded and the challenge was quietly canceled in 2019. So, are billionaires going to save us? They could help here and there, but so far their best efforts have been hit and miss.
At the same time, it is becoming increasingly clear that humanity faces an uphill battle to ensure the survival of future generations on this planet. 2021 has already been a year of gloomy records, with the highest temperatures on record already seen in some places. In the wake of the devastating pandemic, brutal heat waves linked to climate change are causing hundreds of preventable deaths.
Is awareness really to be expected?
Will traveling into space give Musk, Bezos, Branson and others a broader perspective on the situation on Earth? It is not excluded. " You see Earth from space and it changes you. It changes your relationship with this planet, with humanity. It's one Earth, "Bezos said in the video announcing his space trip next week.
However, climate action will always speak louder than words. Seeing members of the wealthiest 1% of society soar into (or near) space is hardly encouraging to those who argue that these billions of dollars could have been better spent to ensure our survival as that species.
And does space "really represent hope for so many people," as Musk argues? It is admittedly hard to imagine a world where space travel is rife with people literally dying from the heat and humidity induced by climate change. Or as presidential candidate and New Age leader Marianne Williamson said in her response to Musk on Twitter: " The problem is, the Earth is despair for many others ."
About the author  Aditi Maheshwari
SUBSCRIBE TO YEET  
Get YEET MAGAZINE first thing in the morning in your inbox  / Wake up to the day's most important news.