Marketing Your Business : The 7 Keys To Making Your Personal Brand Your Most Strategic Asset
Elevate your standards and learn why having a name, a logo or website is not enough; if thoughtful leadership is not exercised. People usually like to associate with people and places where By Aditi Maheshwari | YEET MAGAZINE Updated 8:44 a.m. ET, June 9, 2021they are valued.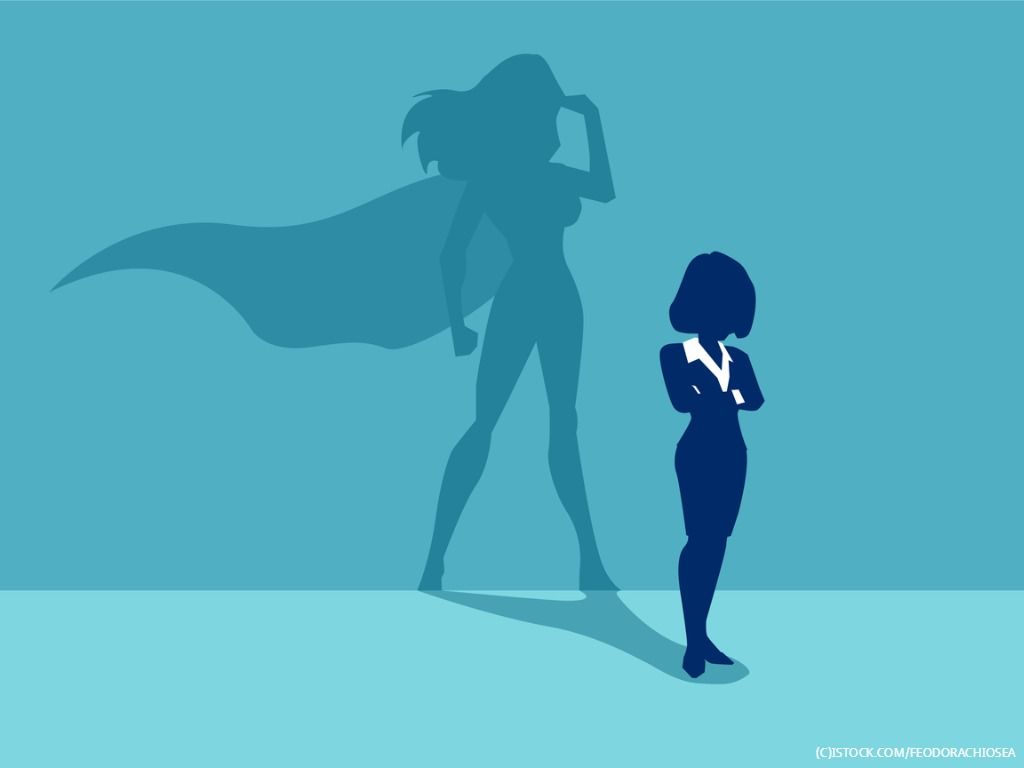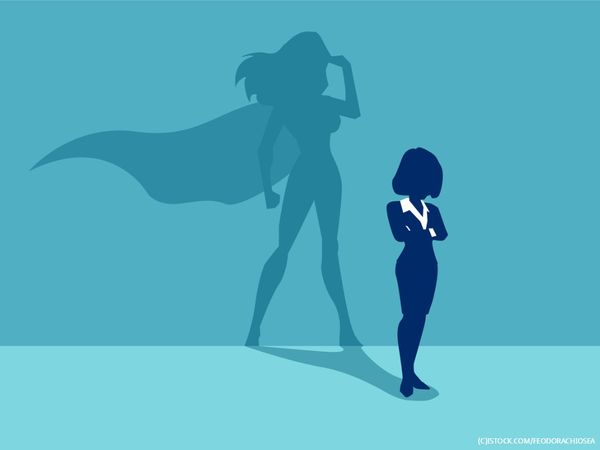 Blogger Aditi Maheshwari's advices on how to make  your personal brand part of your online marketing strategy.  
By Aditi Maheshwari | YEET MAGAZINE  Updated 0200 GMT (1000 HKT) July 20, 2021
NEXT>>>>

Personal branding can be said to be your corporate identity.
So as an entrepreneur, you must know what is personal branding or at least be aware of the importance of building  a strong  digital marketing presence. This helps you state your USP as a company or an individual, the purpose of the actions taken is often to be visible and available to the public at large or your professional community, through influencer marketing ,social media ,content marketing, advertising ,social media marketing ,content ,branding, linkedin and some other digital strategies  such as AI (artificial intelligence).
Marketing will only be effective, if people trust the brand. Here, comes the role of leadership to generate ideas that align with this scope. We don't always need high performance individuals, but we do need highly trustworthy individuals as leaders when it comes to long term associations and healthy relationships especially now that digital marketing is become crucial.
Branding is what people perceive about the individual, the entrepreneur or the company involved. How do they feel about the connection? How they respond when they hear about the individual or the company? See, it's not always about the product, as  great as it might be. The key element in your progress is to earn trust and respect for yourself and your company and you can achieve that by applying some simple things, such as following: -
digital,,,strategy,linkedin,,,covid, ,social media,grows,mall businesses, ,digital marketing ,,covid,
1.Define what you stand for.
Build a digital portfolio focused on quality digital content that aligns with your personal philosophy. Be consistent and relevant in approach, as it showcases the abilities and is also a platform of self-expression which in turn gives you the opportunity to earn potential credits for yourself and your brand.
2. Start small, but make  yourself visible and accessible  to the public.
The more people know about you, the more potential to grow and learn exists.
Having a name, a logo or website is not sufficient; if thoughtful leadership is not exercised. People usually like to associate with people and places where they are valued.
3.Create a culture of equality and transparency.
Take ownership of what you do. Be responsible and accountable. If biases take root in your associations, it will act as a termite and ruin the foundation of relationships you've developed, whether it's with friends, customers, employees or other stakeholders.
4.Communication is you most powerful tool.
Ignoring it is like digging a well for your own downfall. How you communicate and connect will decide how people perceive you. Start networking diligently.
Build real friendships and relationships. This is the backbone of your brand. A compelling personal brand is all about authentic relationships, where people can trust you as a leader and your brand as a source of meeting their needs. So, act with integrity. Life and business are all about mutual beneficial exchange. Honor others and in turn others will honor you.
5. Remember, your reputation is built on small details.
Long term relations are not built in a day and thus require consistent daily efforts. Commitment is the name of the game. The integration of your personal ethics with your company, will define its long-term potential capabilities.
Your behavior and attitude acts as a sketch that outlines your personality as an individual or corporate leader or company. Remember, it's not about the product or service but it's all about the experience. Appreciate what you have before it's too late. Gratitude opens the gateway of abundance. What you don't acknowledge you eventually lose.
6. Avoid negative reviews of you and your brand floating around.
The art of mastering the dynamics of emotional intelligence will act as a magnet for goodwill and long-term sustainability. Your unhappy customers are your greatest source of learning, when it comes to how people are perceiving you and your brand. So, don't take it as a personal attack but pay attention to where you are falling short and improve in that aspect for better results, because ignoring the unhappy customers is like letting go of a potential business opportunity.
7. Trust the power of  integrity
Though, marketing is a process of communication through various verbal and non-verbal ways, and involves a skill-set or tactic to make the brand visible, admirable and irresistible for people to associate with, yet the root of integrity is what makes it a respectable association and leads to success. Example: Tata's, the name speaks for itself and requires no introduction.
Branding opportunities are usually disguised in small nameless moments which reveal your integrity and sense of purpose as an individual or a leader or company. Remember, a purpose driven life speaks for itself and needs no endorsements.
Keywords : Statement, brand identity, social media, build, branding strategy, target audience, yourself, brand statement, marketing, creating, career
SUBSCRIBE TO YEET  
Get YEET MAGAZINE first thing in the morning in your inbox  / Wake up to the day's most important news.
MORE ON  YEET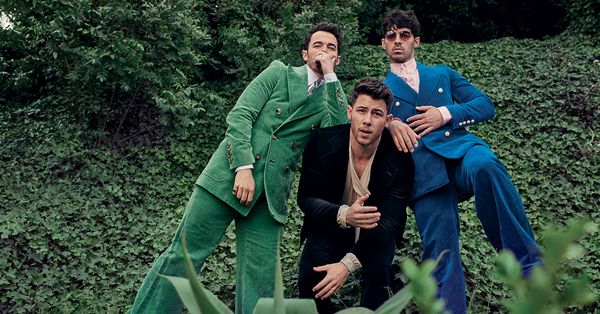 A New Tour, A few Memoires And A Documentary: 2021 Looks Like A Busy year for the Jonas Brothers
Six years after their split, the Jonas Brothers are back in the spotlight, with a hit, a new album and a world tour. The Jo-Bro's far from their formatted image of Disney stars.

YEET MAGAZINE24 MAY 2021 • 8 MIN READ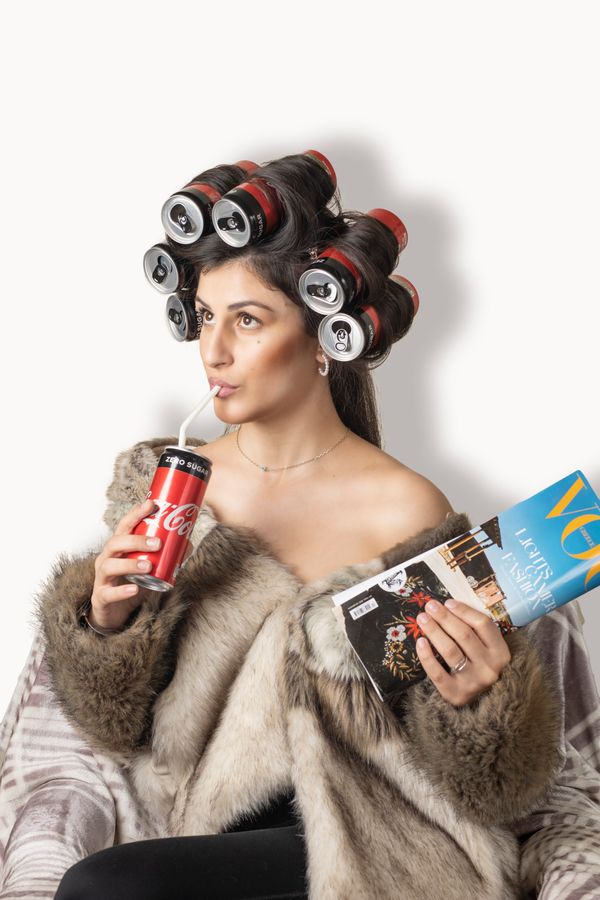 Bangs, curls or bob cut: these haircuts best suited to your face shape
Fashion and Beauty By  YEET MAGAZINE | Published 0029 GMT (0829 HKT) May 24, 2021 These haircuts will look great on you!"How do you want to style your hair?" This

YEET MAGAZINE23 MAY 2021 • 4 MIN READ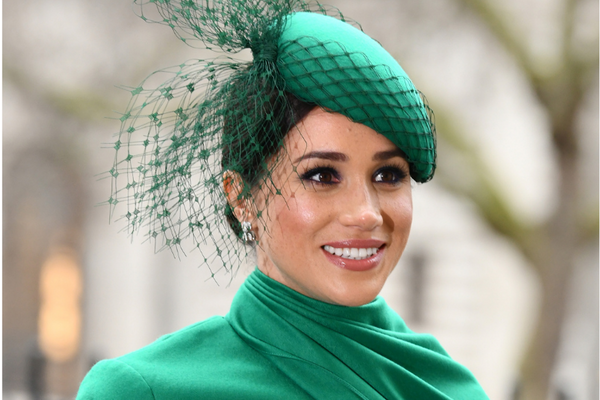 This Is What Meghan Markle Looked Like With Reddish Brown Hair.
It's hard to imagine the former Duchess of Sussex with a different hairstyle or color. Yet a few years ago it sported a different color than it is today.

YEET MAGAZINE23 MAY 2021 • 1 MIN READ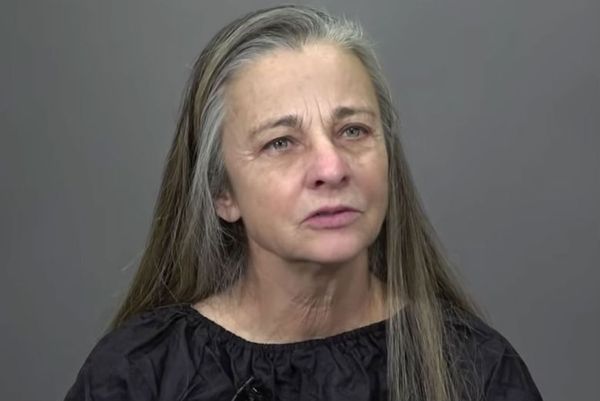 Woman Looks Much Younger After Impressive Makeover [ video]
"I'm getting older and want to make the most of myself," Molly says in a Makeoverguy video when asked why she wants this makeover.

YEET MAGAZINE23 MAY 2021 • 21 MIN READ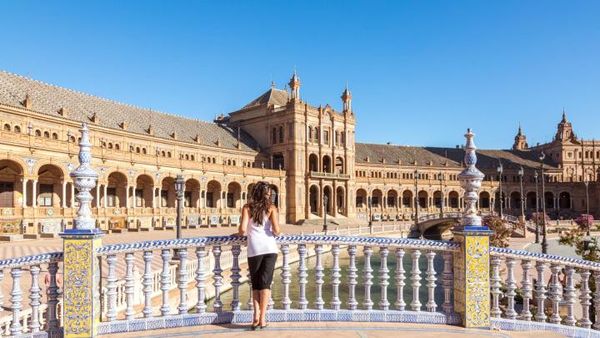 Spending Summer In Europe?Explore Top attractions - Experience The Best Of Your Destination With Attractions, Tours, Activities.
Recommended in Europe Our top picks for Europe experiences to get you started - A courtesy of booking.com

YEET MAGAZINE22 MAY 2021 • 12 MIN READ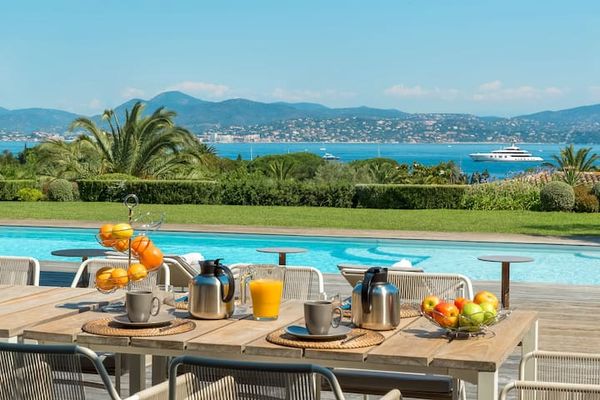 France : These Exquisite Luxury Properties Could Be Yours To Rent On Airbnb Luxe And Prices Are Ridiculously high
YEET  MAGAZINE  Published 1333 GMT (2133 HKT) May 22, 2021 Airbnb Luxe homes in FranceLUXEEntire villa in ÈzeVilla on the Sea · Villa on the Sea - 5Br - Sleeps 1010

YEET MAGAZINE22 MAY 2021 • 21 MIN READ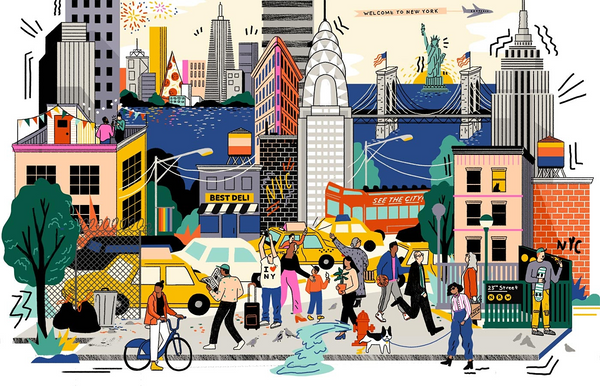 Are You Planning A Trip to New York City? Here Are Some Interesting Events You Can Attend In One Week.
This city never sleeps for a reason — there's way too much to do. Catch an art show in Chelsea or a play Off Broadway. Head to an underground venue to see your favorite band play live or to a pop-up for a mouthwatering prix fixe meal.

YEET MAGAZINE22 MAY 2021 • 48 MIN READ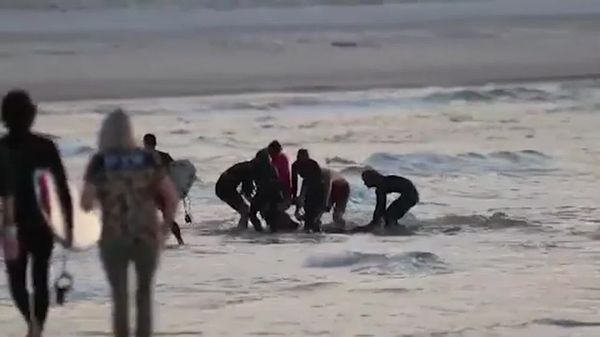 Australia : Surfer Dies After Shark Attack
YEET - Published 0914 GMT (1714 HKT) May 22, 2021 NewsFlash NewsA surfer died after being attacked by a shark on a beach north of Sydney, Australian authorities said Tuesday

YEET MAGAZINE22 MAY 2021 • 61 MIN READ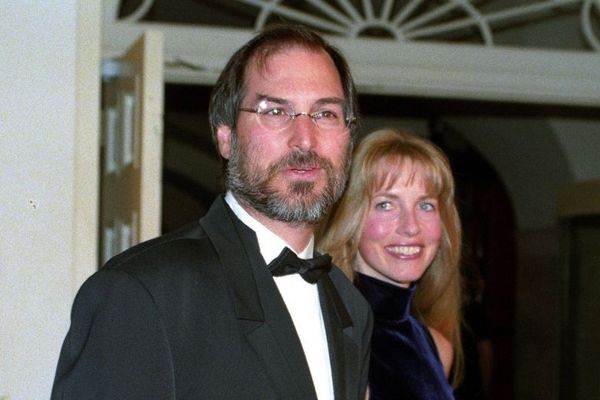 Did Steve Jobs Smell Bad? The Craziest Stories About A Mad Genious Who Had A Fruit Only Diet.
The fact that we spend half our time on our smartphones is not our fault, but that of Steve Jobs (1995-2011). Few people have had as much of an impact on our way of life as the Apple mogul.

YEET MAGAZINE22 MAY 2021 • 67 MIN READ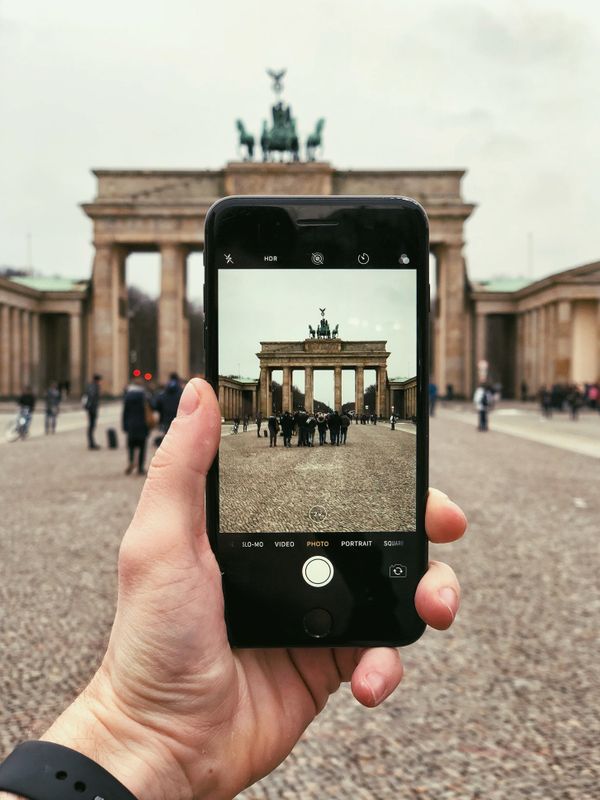 Post- covid Tourism: Things To Do In Berlin
Updated 0658 GMT (1458 HKT) May 20, 2021 By Loic Henry What should you visit in Berlin?   Small selection of places to visit that come off the usual tourist trail:

YEET MAGAZINE20 MAY 2021 • 6 MIN READ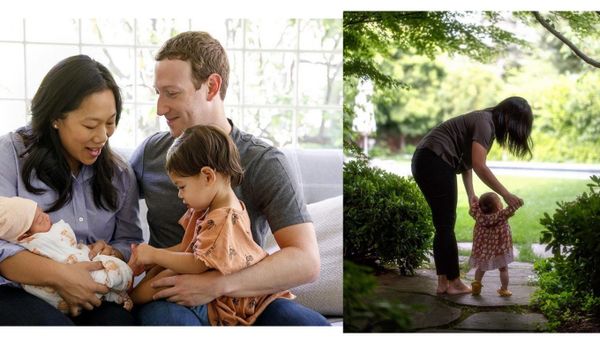 10 photos of Facebook CEO, Mark Zuckerberg's California Home
When you think of Mark Zuckerberg (and his wealth and global status), how do you imagine his home to be? An OTT space, robots for house help, possibly a helipad at home? Well...that visual isn't entirely true.

YEET MAGAZINE19 MAY 2021 • 296 MIN READ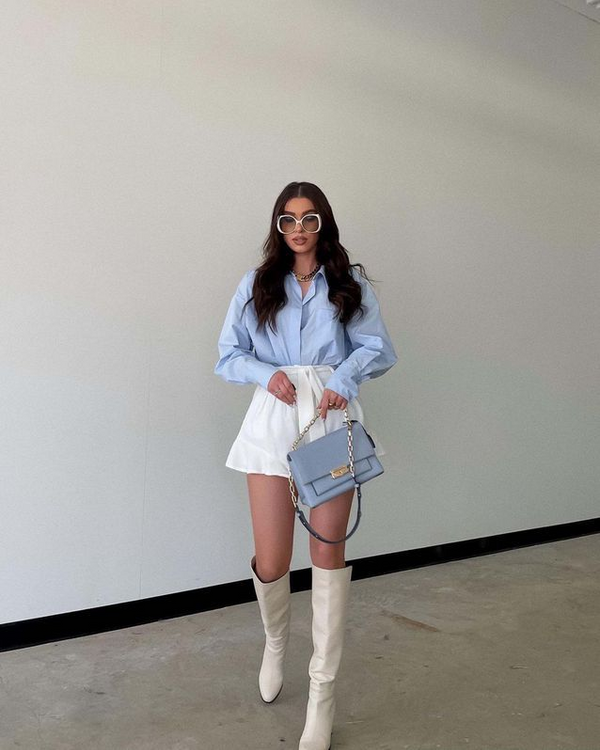 This Men's Fashion Piece Will Be In Every Wardrobe This Summer - We've Borrowed The Look From Famous Fashion Instagrammers.
NAAOMI ROSS MEN'S PINK SHIRT © InstagramBecause in 2021 there is no longer any real difference between a feminine and masculine wardrobe, a so-called "men's" piece is in fact popular with

YEET MAGAZINE17 MAY 2021 • 9 MIN READ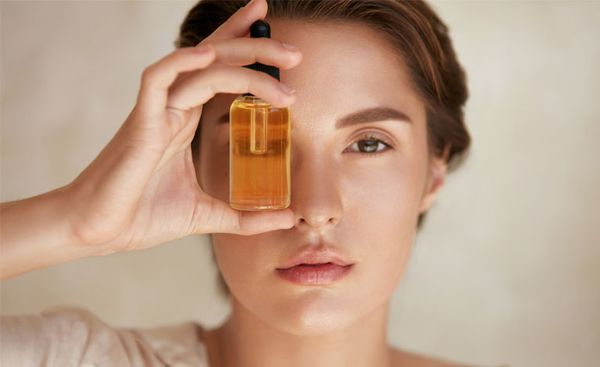 Trends : Why Retinol Is Increasingly Considered The Miracle Weapon In Beauty Sphere
The anti-aging vitamin. Promotes cell renewal, stimulates collagen formation and has an antioxidant effect. The hype around retinol continues. No wonder that this powerful ingredient has long been considered the

YEET MAGAZINE17 MAY 2021 • 6 MIN READ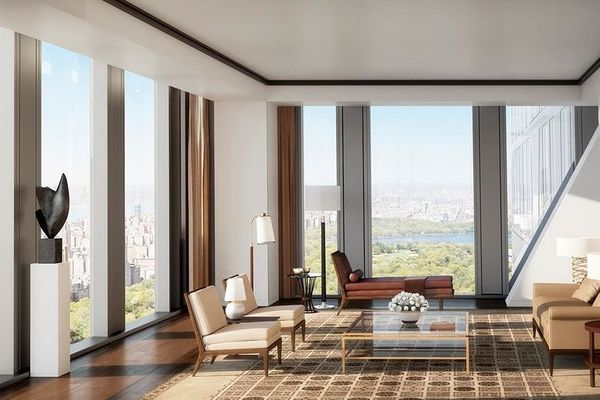 New York City Property Rentals : These Real Estate Companies Feature thousands Of Properties in New York City for sale.
See Some Of Our Favourite Listings Luxury Homes, Apartments & Townhouses For Sale.

YEET MAGAZINE16 MAY 2021 • 35 MIN READ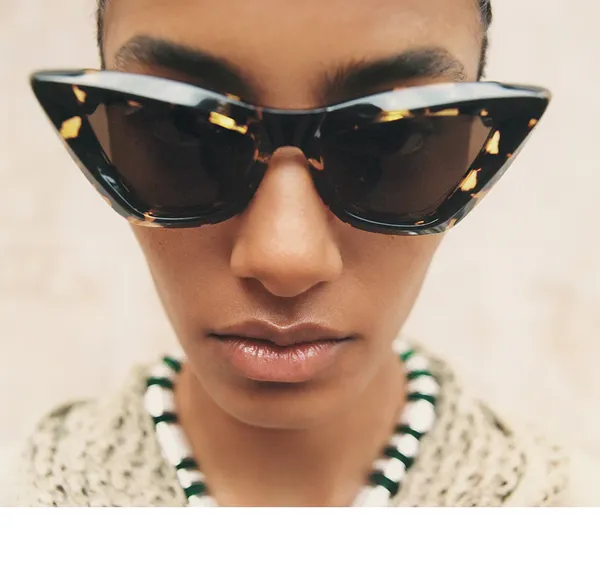 Sunglasses Sale | Woman collection | YEET SHOP
Enjoy unlimited 24-hour delivery with no minimum purchase for one year. Shop YEET New Styles to add to your Wardrobe. Free delivery. Free returns

YEET MAGAZINE11 MAY 2021 • 1 MIN READ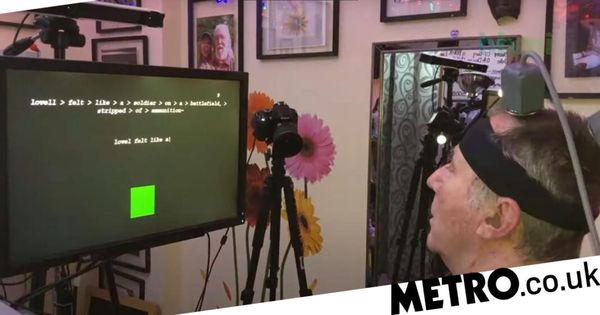 News -US - Brain implants allow you to " taper " with your mind
Scientists at Stanford University in the United States have developed a «brain-computer interface» (BCI) which converts mental writing into words on a screen.

YEET MAGAZINE10 MAY 2021 • 30 MIN READ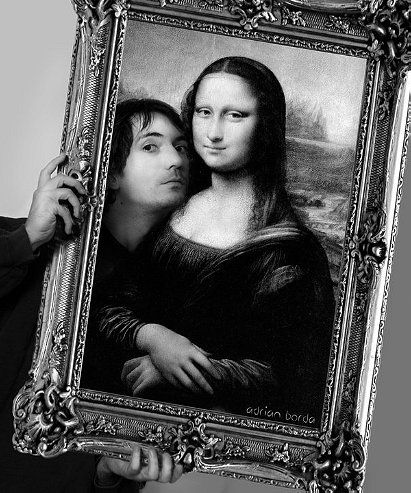 Top 45 Masterpieces: The Secrets Behind Most Famous Paintings
The Mona Lisa by Leonardo da Vinci The Mona Lisa (La Gioconda or La Joconde) is a half-length portrait of a woman by the Italian artist Leonardo da Vinci, which

YEET MAGAZINE10 MAY 2021 • 29 MIN READ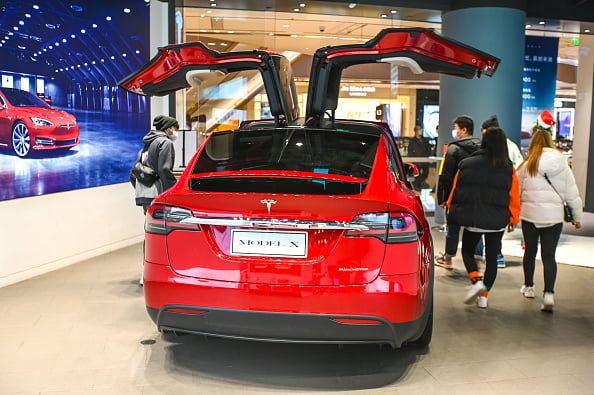 Technology /#Drone #IA #Artificial Intelligence : How This Tesla Was Hacked By A Drone In Minutes! Demonstration.
Hacking cars from the sky might sound like something out of a sci-fi movie like Fast & Furious , but researchers have shown how close this technique is to reality. They

YEET MAGAZINE10 MAY 2021 • 78 MIN READ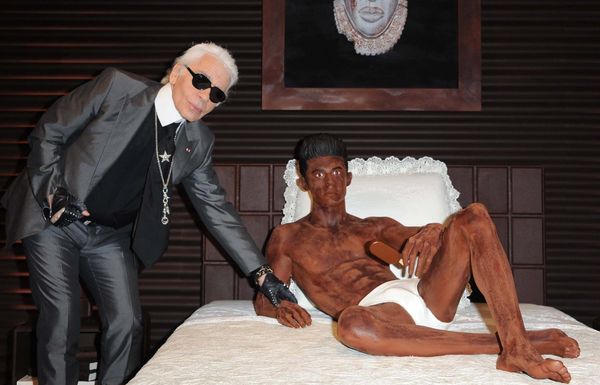 The Incredible Way Karl Lagerfeld Amassed $200 Million During His Lifetime
Karl Lagerfeld may have died a year ago, but his legacy in fashion and styling still lingers. He can also be regarded as the fashion world's Midas for every

YEET MAGAZINE10 MAY 2021 • 7 MIN READ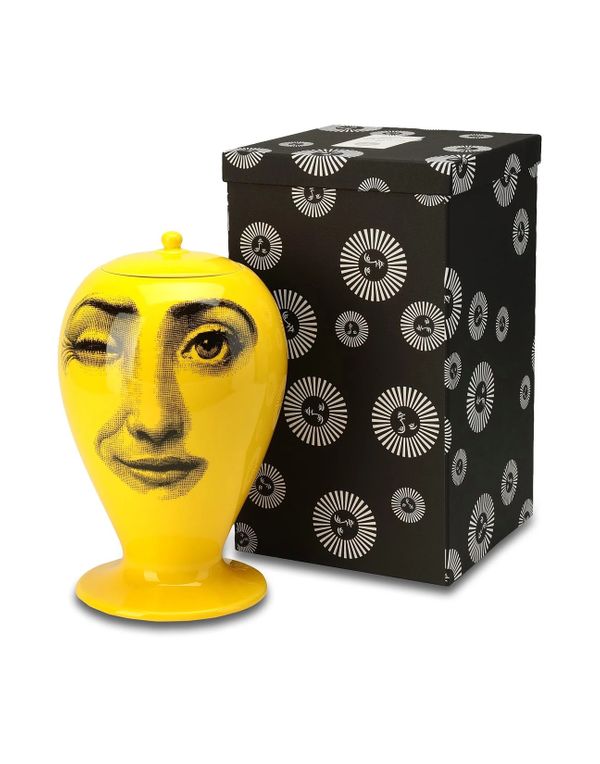 YEET HOME- FORNASETTI VASE available NOW on viaparioli.com - Free shipping. Use our code Yeetsentmehere 20% discount
Shop Top Fashion, Beauty,Design, Art pieces and more trendy must haves in 2021 | YEET MAGAZINE

YEET MAGAZINE30 APR 2021 • 1 MIN READ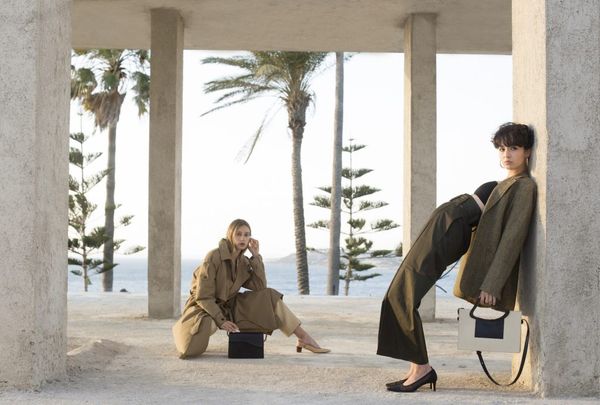 YEET SHOP | NATURAĒ SACRA Handbag And More.
It takes artisans up to twelve days to complete a single piece, which is testament to their meticulous and skilled craftsmanship. The distinctive natural resin handles are a house signature.

YEET MAGAZINE30 APR 2021 • 1 MIN READ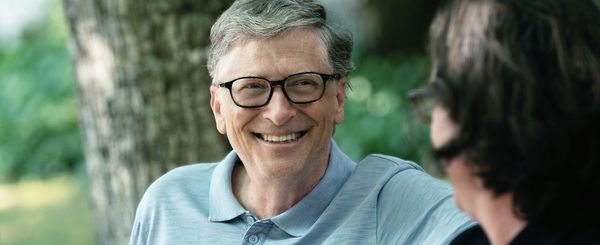 Business: Inside The Impressive Bill Gates' Legacy
In 1975, Bill Gates changed the world by creating Microsoft. He has been one of the richest men on the planet ever since. Zoom on the fortune of the most famous computer scientist.

YEET MAGAZINE30 APR 2021 • 9 MIN READ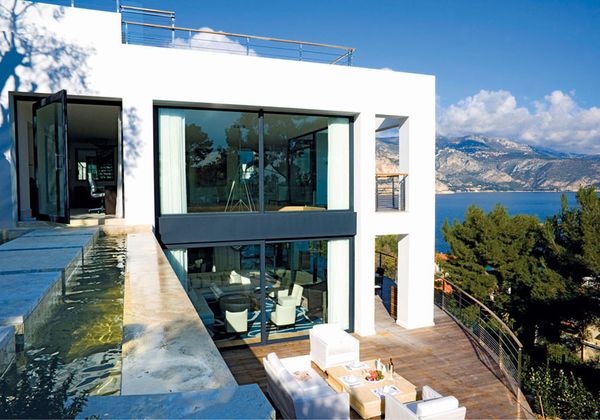 At Home In Spectacular Villa Med: A French Riviera Hideaway Overlooking The Superyacht Circuit.
Dream villa on the French Riviera with splendid panoramic view over the Meditarrenian Sea There are some almost legendary spots all over the planet where famous jet set from all

YEET MAGAZINE30 APR 2021 • 3 MIN READ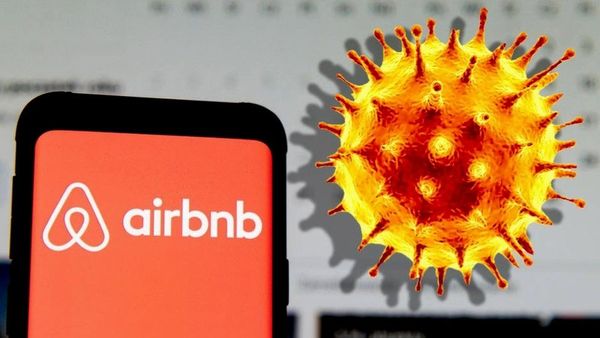 Airbnb has COVID and Should Be on a Respirator"
Is Airbnb valuation overheated? Airbnb (NASDAQ:ABNB) In a foot race between the two over the next few years, Braemer Hotels has a better chance of 'winning'."— Whitney Erin JohnsonSILICON

YEET MAGAZINE30 APR 2021 • 9 MIN READ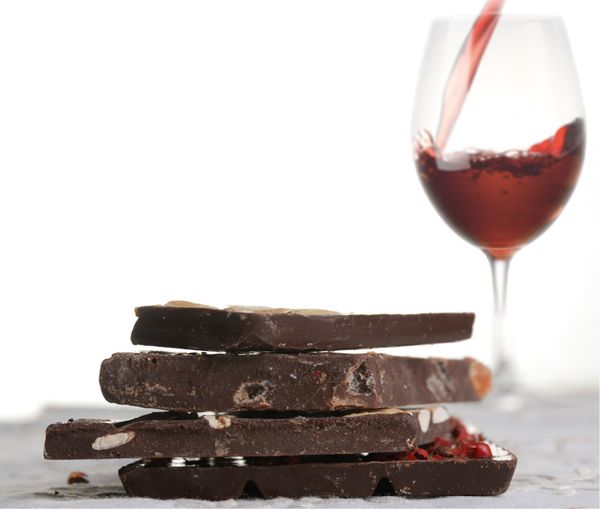 Lose weight on a diet of red wine and chocolate?
There are a few diets that allow a sprinkling of chocolate and a glass of Merlot here and there, but the latest weight-loss sensation allows so much more than a

YEET MAGAZINE30 APR 2021 • 3 MIN READ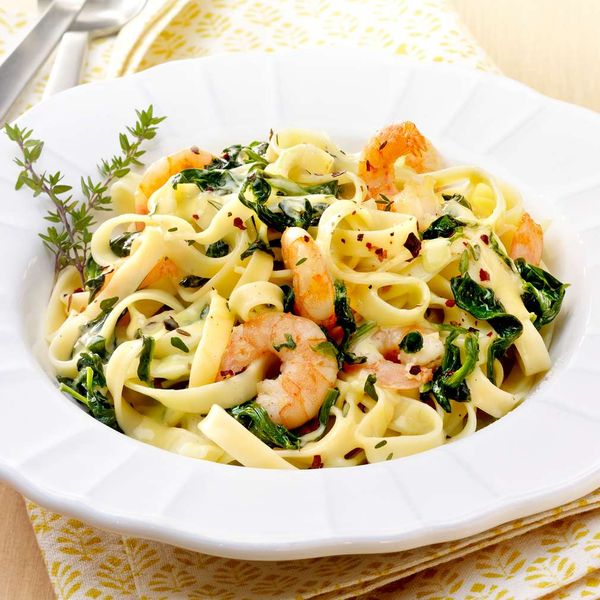 Eating pasta may help weight loss new study suggests.
"Eating pasta may help with weight loss," The Independent reports. But what the headline fails to make clear is that researchers were looking at pasta in the wider

YEET MAGAZINE30 APR 2021 • 6 MIN READ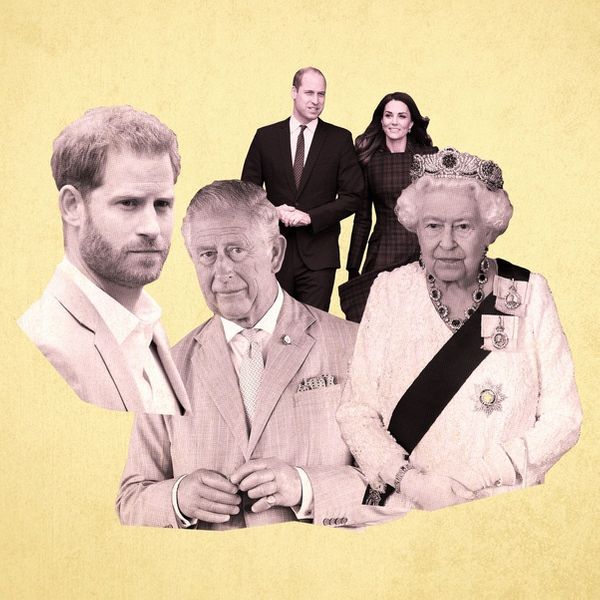 Opinion: Could the Harry and Meghan interview cost Prince Charles the throne?
Many Americans think the father should pay for the son who is close to middle-age now, but do the British people understand what's going on and do they support Charles deciding to cut off his son?

YEET MAGAZINE30 APR 2021 • 5 MIN READ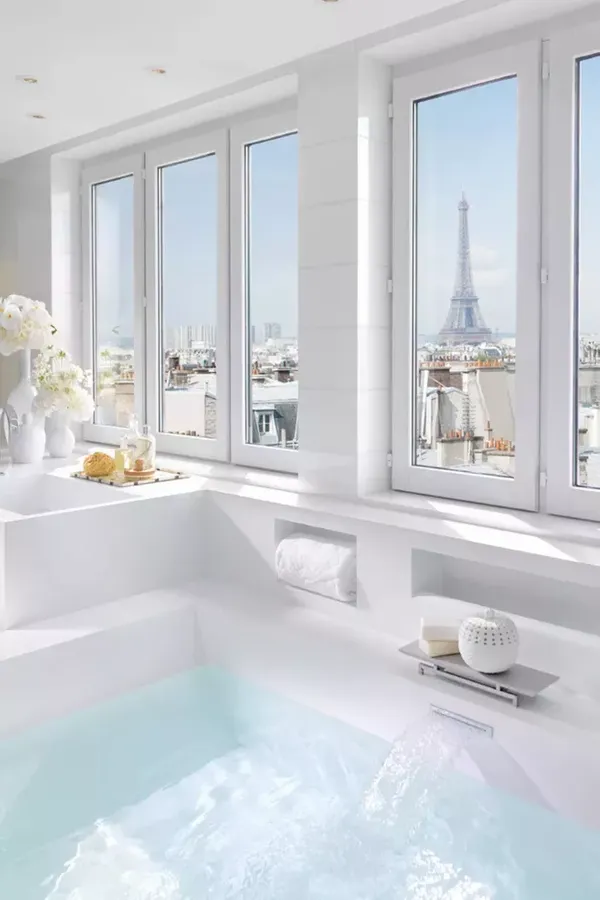 Under The Magnifying Glass of Yeet Magazine: The Mandarin Oriental In Paris
In the very chic rue Saint-Honoré, near Place Vendôme, upscale boutiques and fashion houses, suddenly, a place appears. Like a luxurious palace which crushes neither the soul nor the delicacy. Welcome to the Mandarin Oriental.

YEET MAGAZINE30 APR 2021 • 114 MIN READ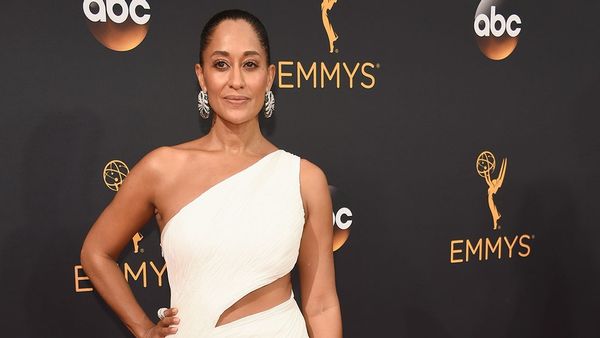 Ellis Ross, 46, Poses Nude On Instagram To Introduce New Natural Hair Care Line.
The Black-ish star shared a photo on Tuesday with her 6.8 million Instagram followers. Tracee Ross Nude Tracee Ellis Ross Naked Tracee Ellis Ross Nude.

YEET MAGAZINE30 APR 2021 • 26 MIN READ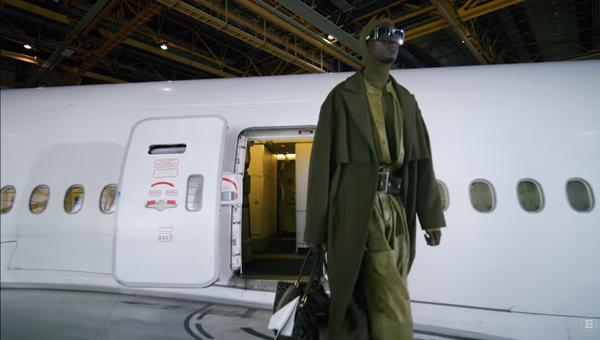 Paris Fashion Week: Anguish, Need For Change... These Runways Remind us of Current Sad State Of The World.
Lanvin, Dior, Balmain or Chanel, all presented their fall-winter 2021-22 collections through long videos, each more sophisticated than the next at the Paris Fashion Week 2021.

YEET MAGAZINE29 APR 2021 • 10 MIN READ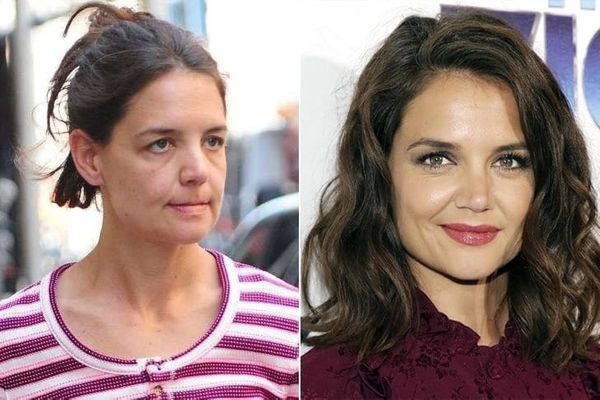 AMAZING - These Celebrities Are Unrecognizable Without Makeup
Updated on May 19 2021 Kylie Jenner - Follow the KardashiansHere we can see that it's not quite a selfie without makeup because Kylie is still clearly wearing makeup. One

YEET MAGAZINE29 APR 2021 • 41 MIN READ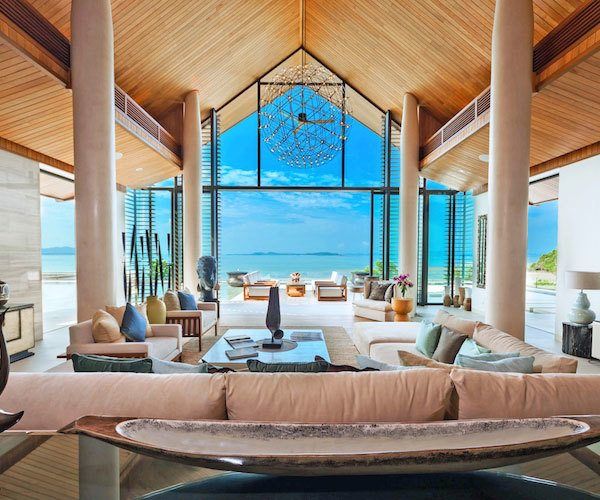 Asia's most lavish holiday villas for a luxury 'isocation' experience
Accommodation, Asia, Indonesia, Regions, Thailand, Vacation Rentals Yes. You read it correctly – isocation. No typographical errors here. We know how the pandemic and the quarantine have sparked a phenomenal new

YEET MAGAZINE29 APR 2021 • 19 MIN READ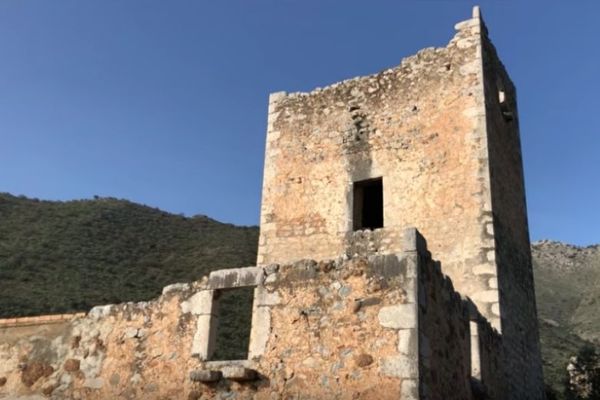 Couple buys abandoned tower and converts it into a special vacation home
What a special abode! On a hillside on the Greek Mani Peninsula is a special tour of the 19 th century. The abandoned structure looks like it's going to collapse,

YEET MAGAZINE29 APR 2021 • 17 MIN READ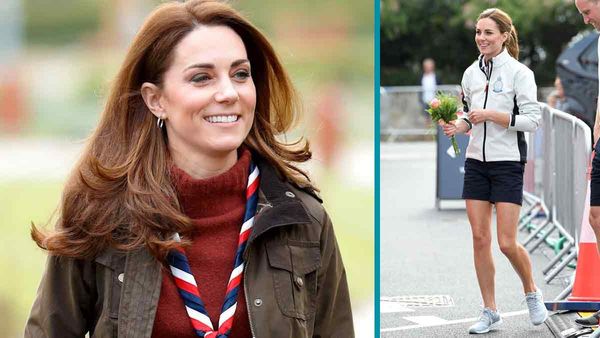 Inside Kate Middleton And Prince William's 10 years Anniversary : From Anorexia To Exhaustion Rumors, All Eyes Are On Kates Diet And How She Managed To Stay So Slim.
By Olivier Ly

YEET MAGAZINE29 APR 2021 • 17 MIN READ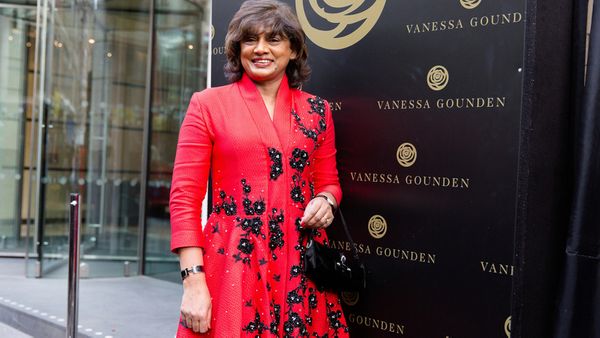 Q&A with CEO of Doré Fashion, Vanessa Gounden.
Updated 0431 GMT (1231 HKT) April 29, 2021 We sat down with CEO of South Africa's leading luxury fashion emporium DORÈ, Vanessa Gouden, talking about the creative journey of Doré,

YEET MAGAZINE28 APR 2021 • 4 MIN READ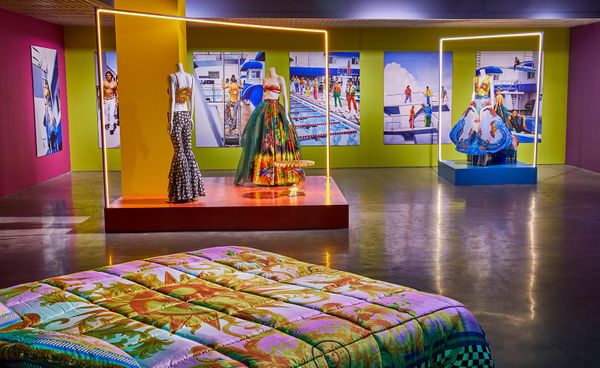 Miami marvels: fashion's finest findings at Design Miami/Art Basel
Updated 0431 GMT (1231 HKT) April 29, 2021 Balenciaga The French fashion brand is putting the circular economy and need for greater transparency at the very heart of the home,

YEET MAGAZINE28 APR 2021 • 4 MIN READ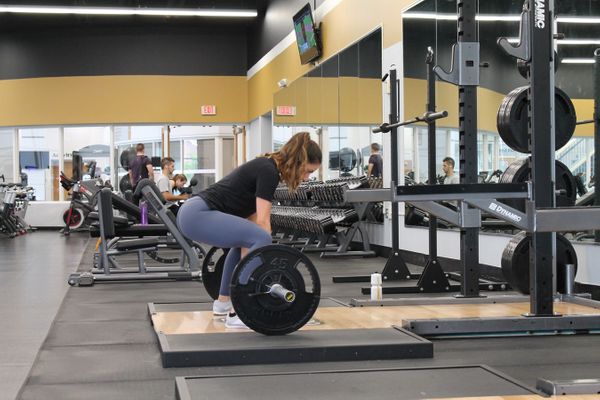 Strugling To Lose Weight After Age 40? A Few Tips To Help You Avoid The Common Mistakes -Personal Experience.
By Danielle Cerulo

YEET MAGAZINE28 APR 2021 • 47 MIN READ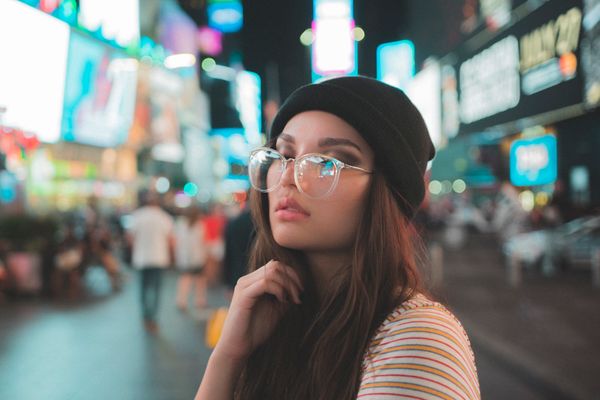 Coping With Depression: What People Think Versus What It Actually Is.
By Vibha Singh | Debunking myths about mental illness, and depression, to be more specific.

YEET MAGAZINE27 APR 2021 • 112 MIN READ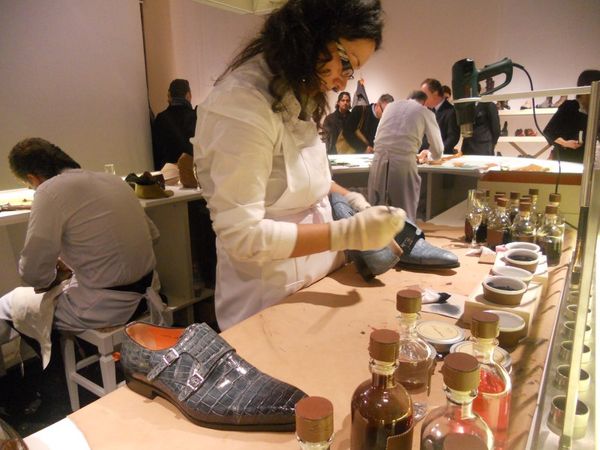 Arte Venezia: The Art Of Making Durable Shoes.
If you are among those looking for beautiful and durable Italian designer shoes, the only thing that you need to do is to visit the website of Arte Venezia. Apart from this brand

YEET MAGAZINE27 APR 2021 • 4 MIN READ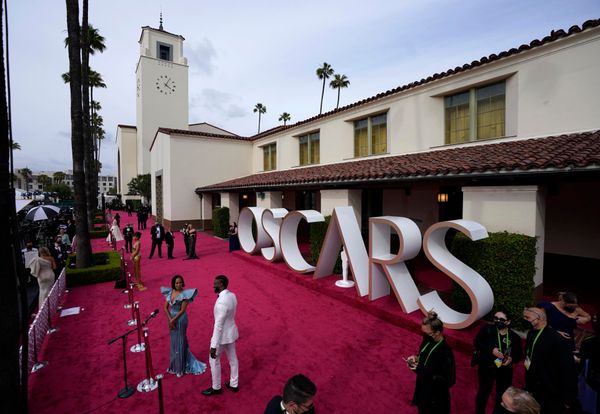 Oscars 2021: behind the triumph of "Nomadland", a ceremony under the sign of diversity
Top stories The  Oscars 2021: behind the triumph of "Nomadland", a ceremony under the sign of diversity Chinese director Chloé Zhao's feature film won the award for best film, best

YEET MAGAZINE26 APR 2021 • 7 MIN READ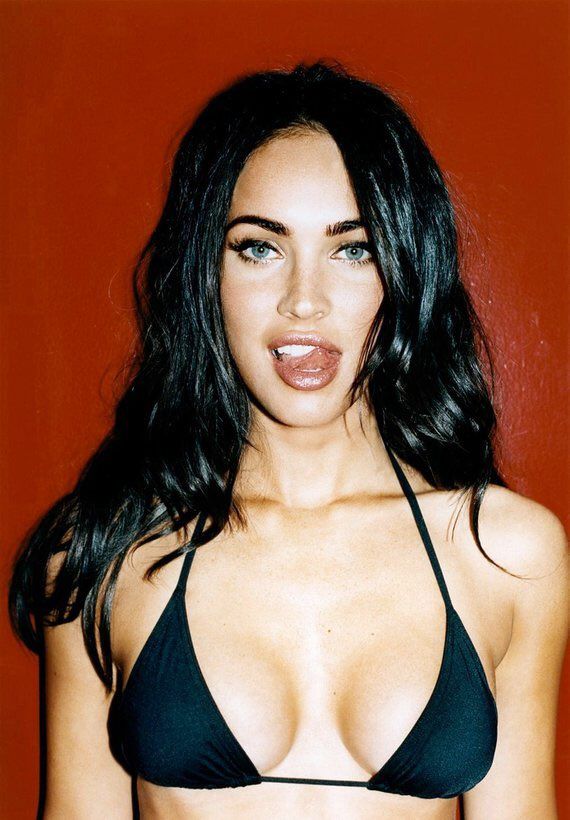 How Megan Fox Practically Career Practically Overnight.
After starring in two Transformers films, Megan Fox, in an interview, said of Micheal Bay :

YEET MAGAZINE20 APR 2021 • 4 MIN READ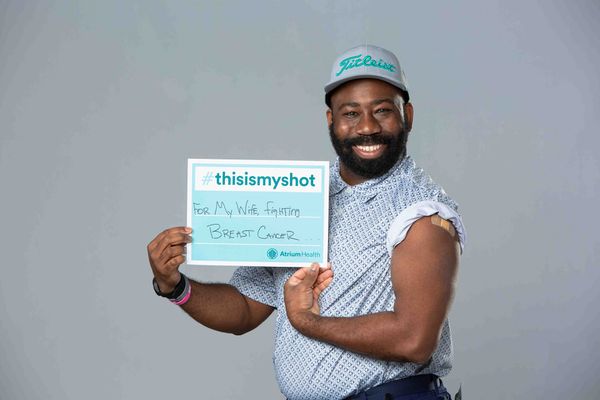 If The Covid-19 Vaccine Becomes Mandatory, How Will It Be Enforced? Join The Conversation.
By Paul Holloway | YEET COVID-19 Information Center Get updates about coronavirus to keep yourself and the people around you safe. Looking for COVID-19 vaccine info?Get info about COVID-19 vaccines, including who can get one and resources.Go to COVID-19 Info

YEET MAGAZINE20 APR 2021 • 42 MIN READ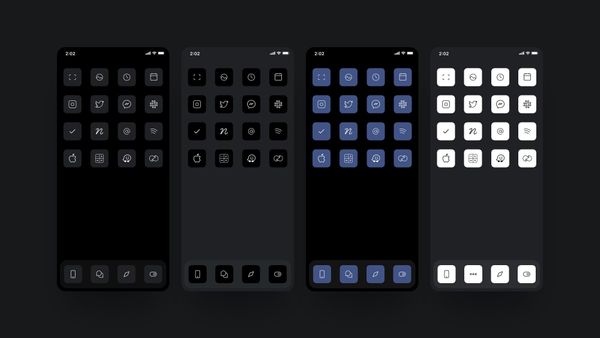 How This Designer Made $100,000 in 6 Days.
Welcome to the internetTraf is a designer who has made over $100,000 in six days from selling iPhone icons. A process which, as he admits, barely took him two

YEET MAGAZINE20 APR 2021 • 55 MIN READ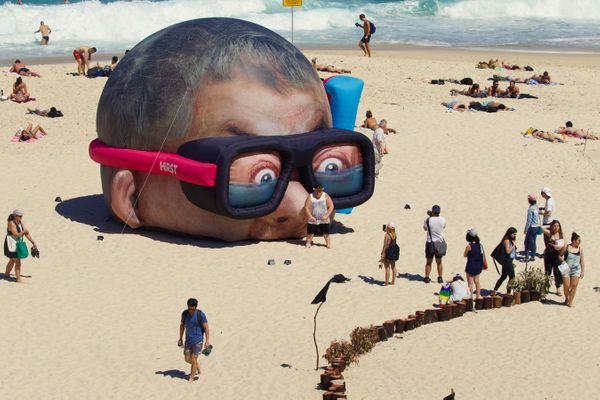 Why Australia Has The Best Beaches, Not Mexico
By Nicole Bass | What Mexico lacks (aside from a tiny strip off northern Baja) is temperate/sub-Antarctic beaches.And while Mexico's marine life makes Mediterranean islands (definitely overrated) look sterile...

YEET MAGAZINE19 APR 2021 • 8 MIN READ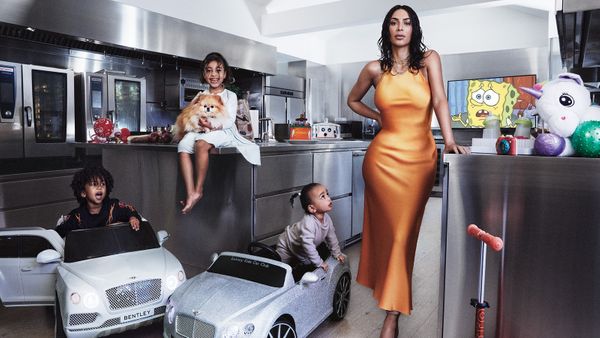 Kim Kardashian Unveils First Cover of Vogue US Since Divorcing Kanye West
By Evelyn Ross | For the first time Kim Kardashian is on the cover only of Vogue US fashion magazine. She unveiled this news on her Instagram which has more than 134 million subscribers.

YEET MAGAZINE14 APR 2021 • 2 MIN READ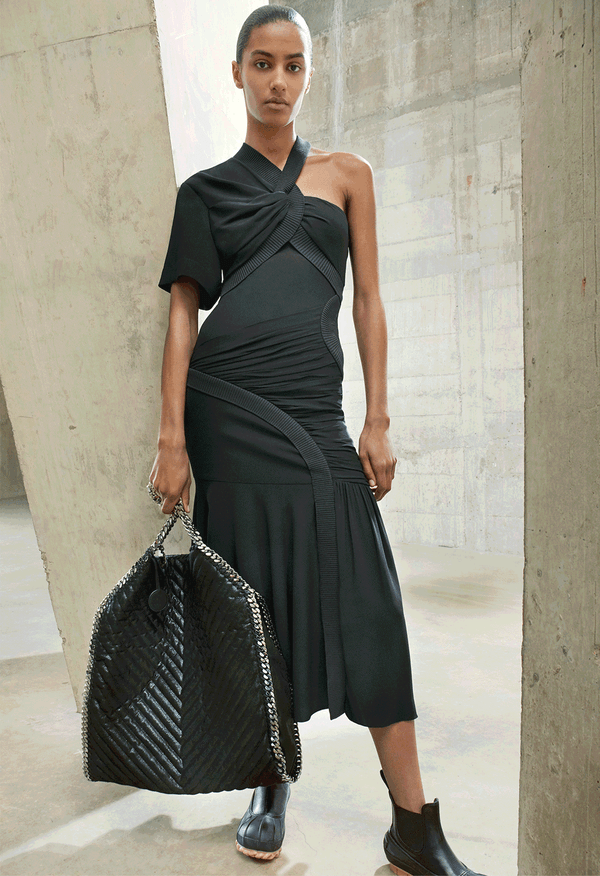 Stella McCartney: What The Winter 2021 Fashion Show Revealed About The Iconic Brand .
Stella McCartney Winter 2021 Stella McCartney  presented its new fall-winter 2020-2021 collection during the ready-to-wear fashion show in Paris. Discover all the looks of Stella McCartney's show in photos. With

YEET MAGAZINE14 APR 2021 • 8 MIN READ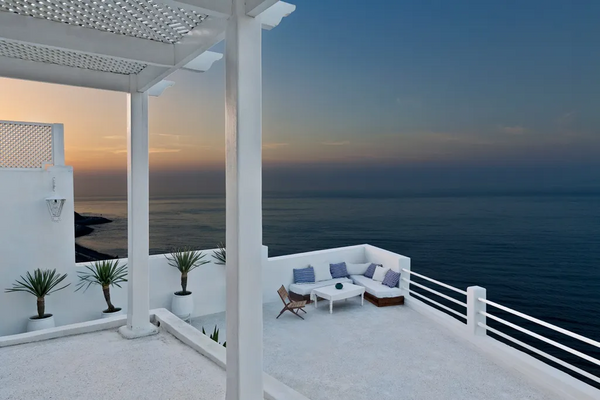 9 Airbnbs You Will Want to Rent Just for the View
Whether on the beach in Malibu, the shores of Lake Como or hidden in the Greek islands, we 've spotted nine houses of character on Airbnb, and the keys could be yours to rent this summer.

YEET MAGAZINE14 APR 2021 • 4 MIN READ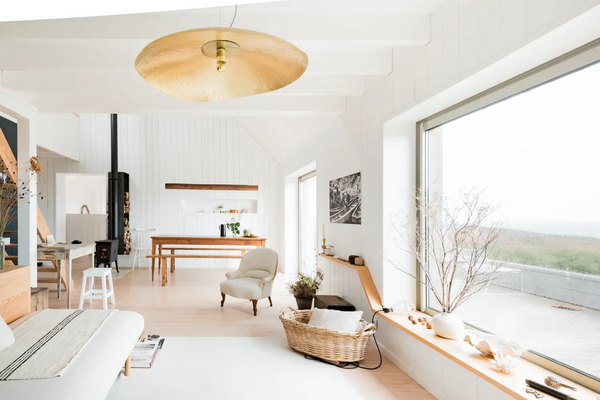 © Airbnb The Best Houses With Sea View You Could Rent This Summer Are On Airbnb.
By Natasha Vila | To forget lockdowns, quarantines, and travel restrictions, during COVID And beyond, one could imagine getting an overview of the beautiful houses plunging onto the most beautiful Normandy and Breton beaches for rent on Airbnb.

YEET MAGAZINE14 APR 2021 • 3 MIN READ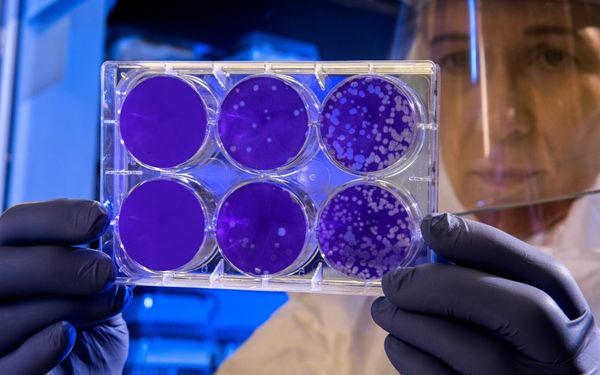 Understanding Coronavirus Threat And How It Compares To Past Pandemics Through History.
By Aditi Maheshwari | Started by eating pangolins, bats or consuming animals in some fashion.

YEET MAGAZINE12 APR 2021 • 4 MIN READ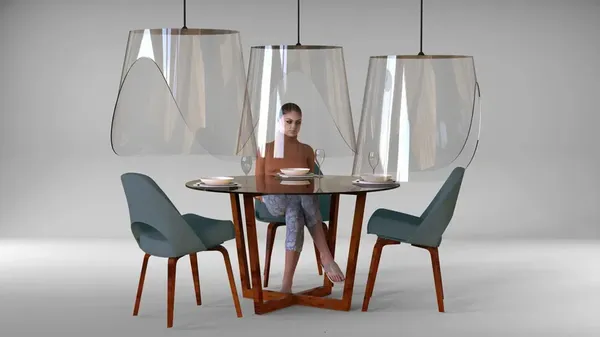 Coronavirus Covid-19 A French Designer Creates A Revolutionary Concept For Eating Without Risk In Restaurants
By Tania Mendez - Bars and restaurants could reopen sooner than we expected but under what conditions? Christophe Gernigon, a French designer from Normandy, offers his own concept to protect customers.

YEET MAGAZINE12 APR 2021 • 7 MIN READ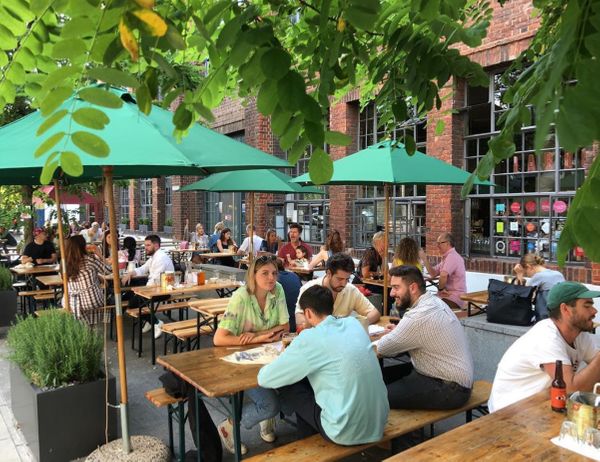 LIVE - Covid-19: England reopens its shops and terraces
Drink a beer on the terrace, go shopping, go back to the hairdresser: the English are regaining precious freedoms on Monday, with the lifting of many restrictions.

YEET MAGAZINE12 APR 2021 • 13 MIN READ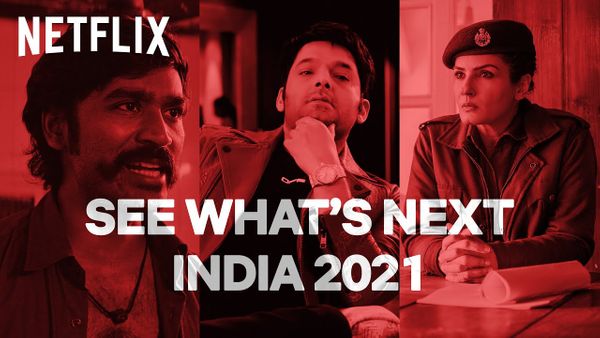 India: Netflix And Amazon Accelerate In Streaming As Government Tightens Rules On Content
Previously, Amazon faced legal action over its Indian political series "Tandav" available on its Prime Video platform.

YEET MAGAZINE12 APR 2021 • 1 MIN READ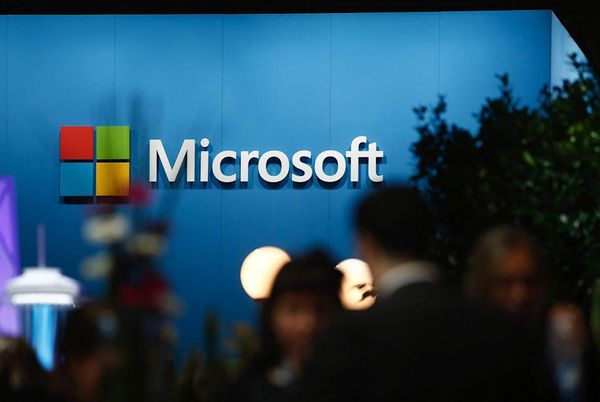 Artificial Intelligence: Microsoft Ready To Buy The Artificial Intelligence And Voice Technology Company Nuance Communications Inc. For $ 16 Billion
Microsoft is said to be on the verge of signing its largest acquisition since that of Linkedln in 2016. The transaction could be announced this week.

YEET MAGAZINE12 APR 2021 • 6 MIN READ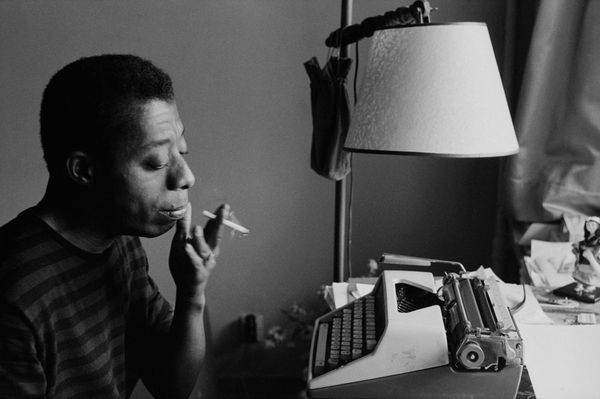 From Billie Holiday, James Baldwin, Snoop Dog, Cab Calloway, Louis Armstrong : How Cannabis Influenced & Shaped The Black Culture
By Victoria Antoine | Louis Armstrong, the father of Jazz described the way that cannabis made him. He said "It makes you feel good, man...

YEET MAGAZINE12 APR 2021 • 3 MIN READ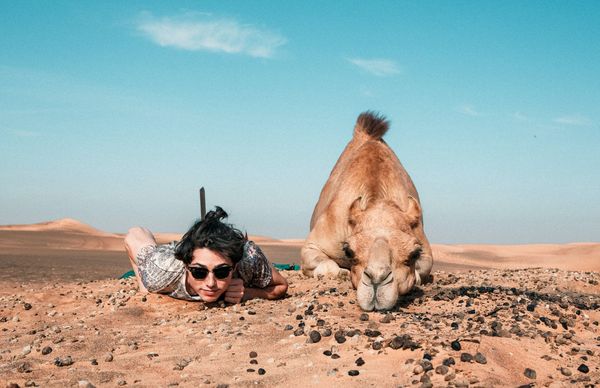 Moving To Dubai? Read Our Complete Expat Guide On Getting Yourself Settled And Living Like A Local.
By Maya Sanchez. Moving to Dubai: All our advice to settle down well. How to find your accommodation, your neighborhood, your children's school. What is the cost of living? Expatriation in Dubai. How to do it ?

YEET MAGAZINE11 APR 2021 • 14 MIN READ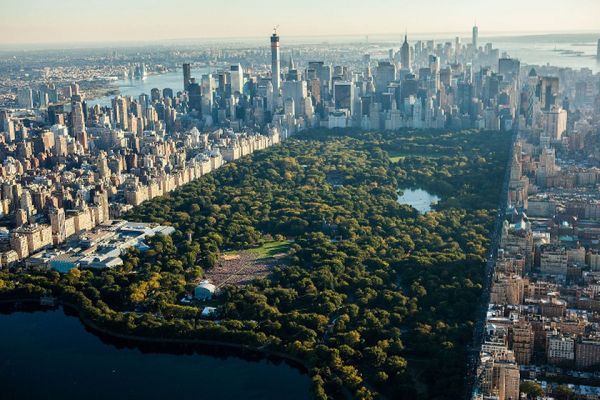 Where To Travel In April When Covid Restrictions Are Lifted?
By Sonia Perez | We've Selected Some Warm And Hot Destinations Where Our Partners Will Welcome You With The Hospitality That Characterizes Their Properties. The Choice Is Yours!

YEET MAGAZINE9 APR 2021 • 10 MIN READ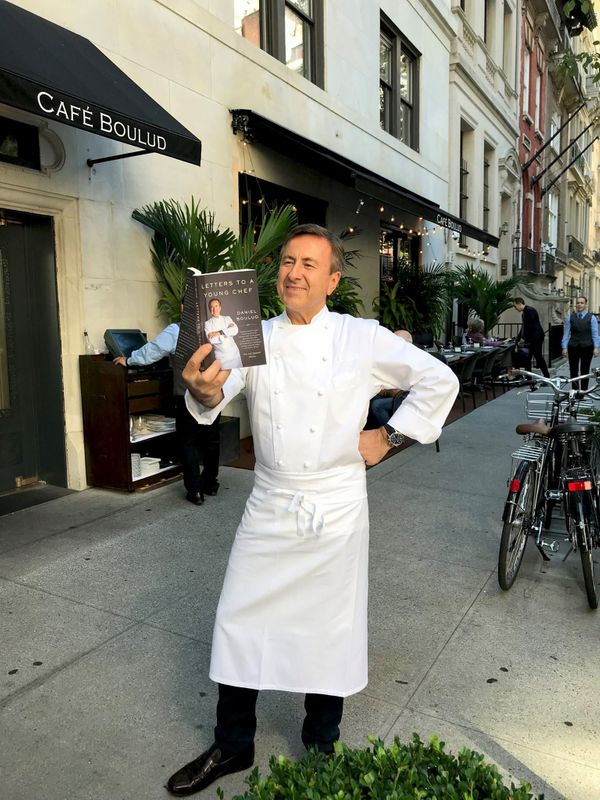 How Daniel Boulud Became The Widely Celebrated Chefs And Ones Of America's Leading Culinary Authorities.
Originally from Lyon, France, Chef Daniel Boulud is widely celebrated as one of America's leading culinary authorities. Since arriving in New York City in 1982, he has continually evolved

YEET MAGAZINE9 APR 2021 • 2 MIN READ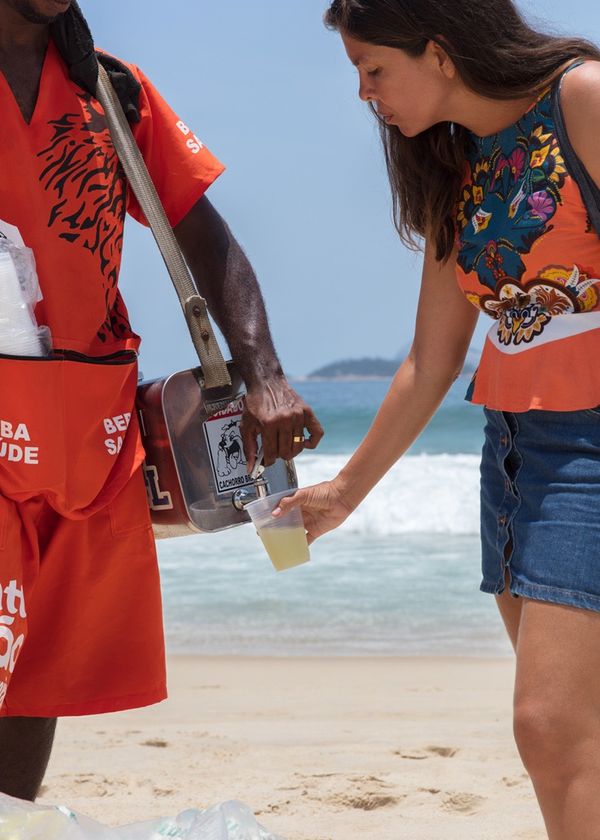 Rio de Janeiro 10 Reasons To Make Brazil Your Summer Destination.
By Alexandra Di Greco | The beach, something of an agora brasiliera, is an integral part of life in Rio, more so than in any other city in the world, producing the delightful sensation of being on an endless vacation.

YEET MAGAZINE9 APR 2021 • 6 MIN READ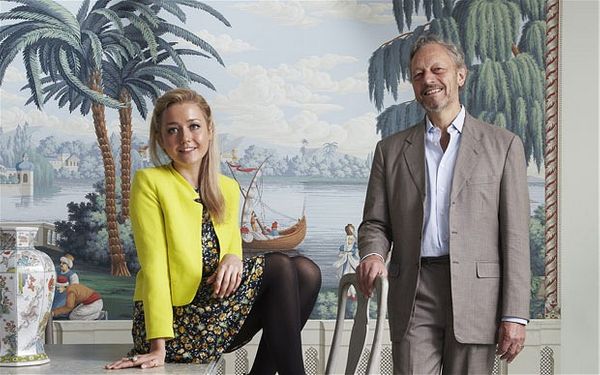 Inside The London Based Wallpaper House De Gourney.
By Julia Reid | If you follow her on Instagram, you may have noticed her obsession with hand painted wallpapers. De Gournay, Gracie, Zuber… She loves them all! So naturally, when you step into the London apartment of director of Cecile Gurney...

YEET MAGAZINE9 APR 2021 • 2 MIN READ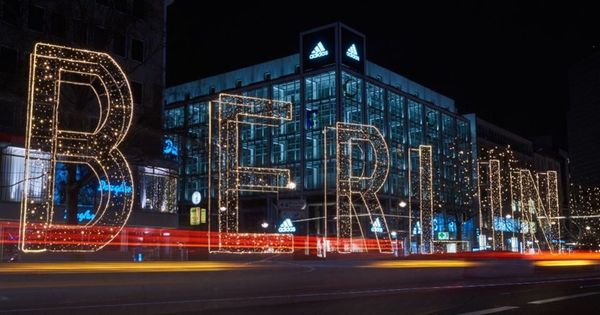 Berlin: The Edgy City, From Its Fashion To Its Architecture And Charged Political History.
By Joan Ulrich | With a population of almost 4 million people, Berlin is the second most populous city proper in the European Union and the seventh most populous urban area in the European Union.

YEET MAGAZINE9 APR 2021 • 10 MIN READ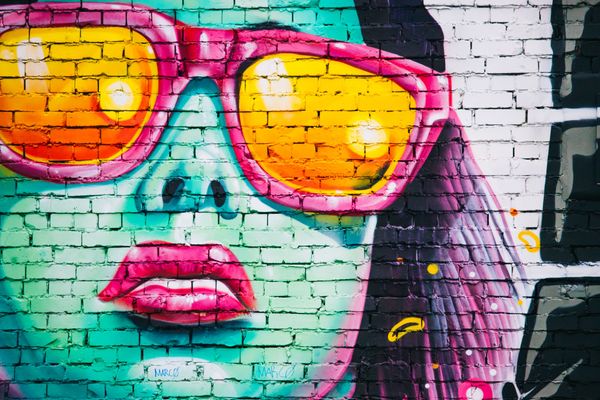 Yeet's favourite Instagram accounts for design, fashion and art inspiration
Logo for Prefer, a network of trusted professionals from people you know. If you're in NYC check them out @prefer A post shared by Moniker SF (@monikersf) on

YEET MAGAZINE9 APR 2021 • 11 MIN READ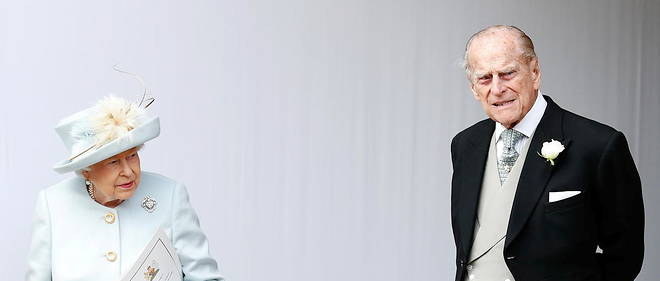 Prince Philip, Spouse Of Queen Elisabeth Dies At Age 99.
The news was announced on the Royal Family's official Twitter account.

YEET MAGAZINE9 APR 2021 • 6 MIN READ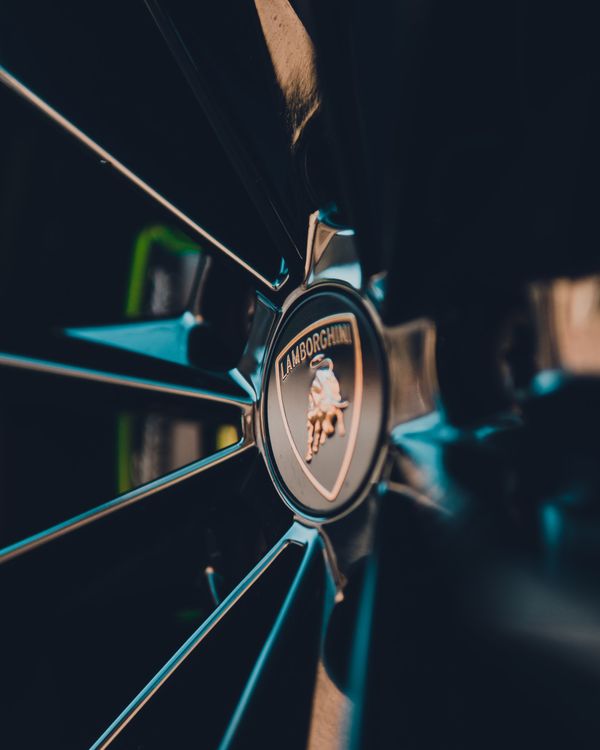 The Motivational Story Behind The Success Of Lamborghini And Why It Was Built For Speed.
By Jenna Norris. One of the most sought out Italian auto brands will be the Lamborghini. This really is a fashionable manufacturer that may be recognized for its output of fine grand tourer cars.

YEET MAGAZINE9 APR 2021 • 2 MIN READ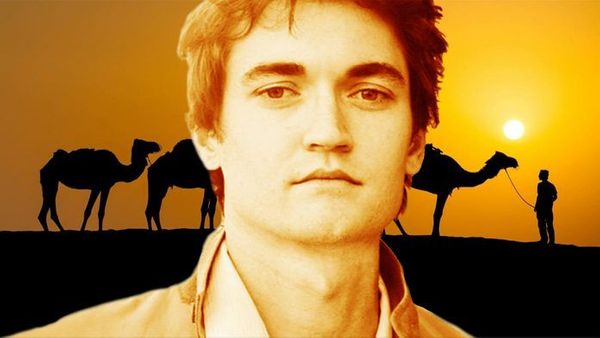 Could Ross Ulbricht , Founder Of The Underground Drug-Commerce Website The Silk Road Be The Man Behind The Creation Of Bitcoin?
By Derek Williams. Even though Ulbricht did nothing but create a website—just like the famous billionaires Mark Zuckerberg or Jeff Bezos—he was treated like El Chapo in court because his invention worked against the system, instead of for it.

YEET MAGAZINE8 APR 2021 • 3 MIN READ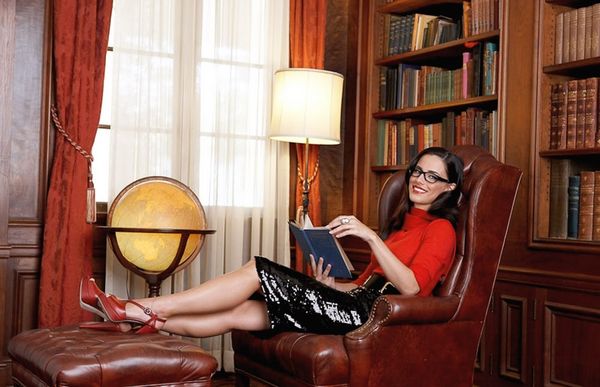 Women In High Heels : When The Right Shoes Make All the Difference!
By Lina Maurizio. The correct pair of shoes will compliment an outfit perfectly. The incorrect pair of shoes will destroy an outfit. Consider the following...

YEET MAGAZINE8 APR 2021 • 8 MIN READ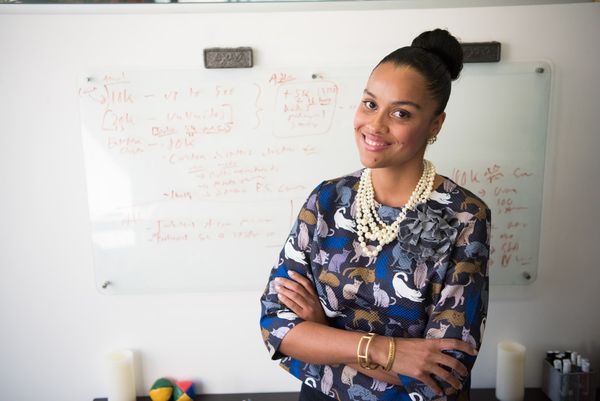 Success Or Satisfaction: Why Achieving Both Is Not Just Rewarding, But Critical.
By Vibha Singh . Is it feasible to achieve both satisfaction and success at the same time? Well…Yes, and why not? Your passion itself should be so intense that nothing could stop you from achieving both success and satisfaction together.

YEET MAGAZINE8 APR 2021 • 2 MIN READ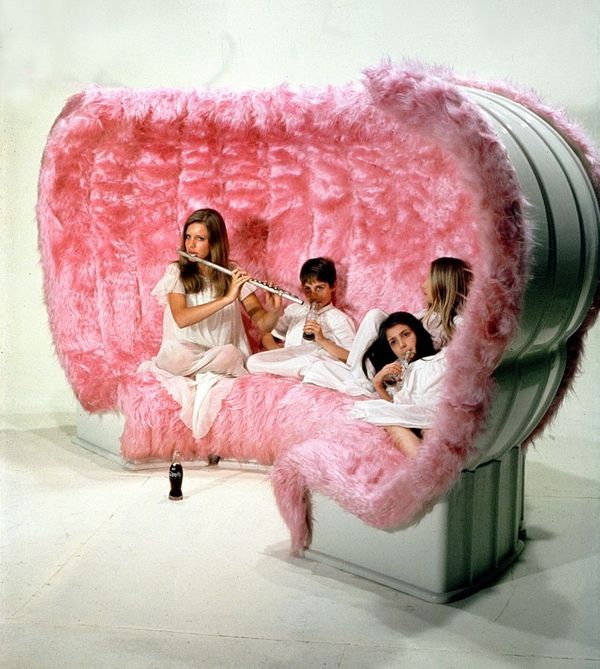 The Mad Genius Of Superstudio : A Look Back At The Group Of Rebel Italian Students Who Defined The Radical Architecture Movement Of The '60s and '70s.
A look back at the collective of rebel Italian students who defined the radical architecture movement of the '60s and '70s but never completed a single building. SUPERSTUDIO, cotton candy

YEET MAGAZINE8 APR 2021 • 1 MIN READ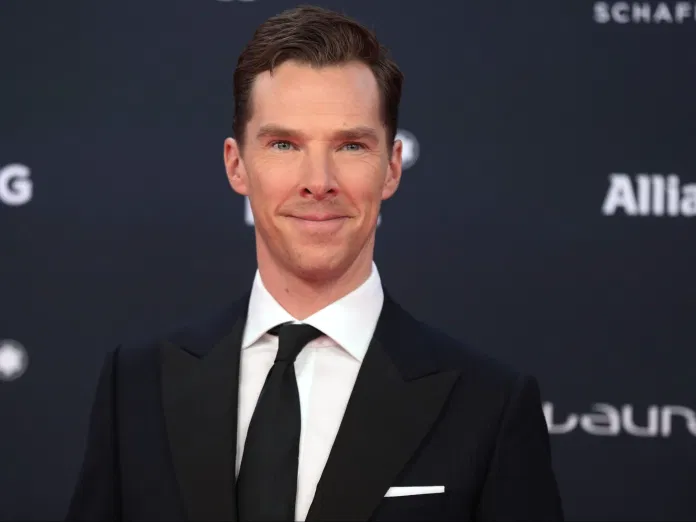 Who Is 'Patient Zero' In The Coronavirus Outbreak? Benedict Cumberbatch Fears He Is.
Actor Benedict Cumberbatch now fears he was the man with the first confirmed infection of the new coronavirus in a surprising interview.

YEET MAGAZINE7 APR 2021 • 3 MIN READ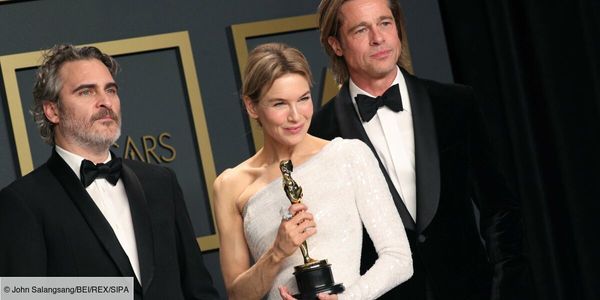 Oscars 2021: The Complete Nominations List
Source : Variety After the many delays of this pandemic year, the Oscar nominations are finally here.

YEET MAGAZINE5 APR 2021 • 5 MIN READ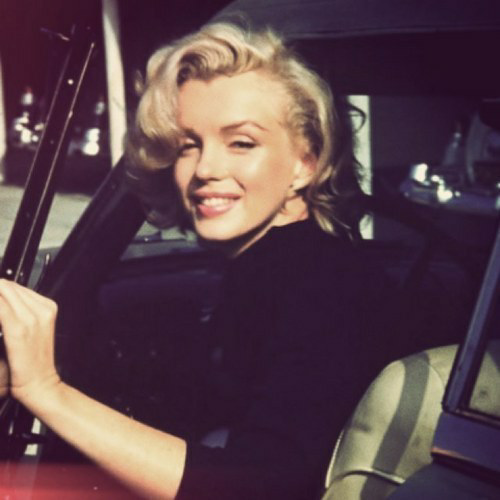 The Biggest Scandals of Hollywood: What We Could Not Know Behind Oscars And Grammys
By Lola Andrews . The hippie dream received a rude awakening in 1969 when Charles Manson, a failed musician, used psychedelics and "free love" (orgies, rape, that kind of thing) " ...

YEET MAGAZINE4 APR 2021 • 16 MIN READ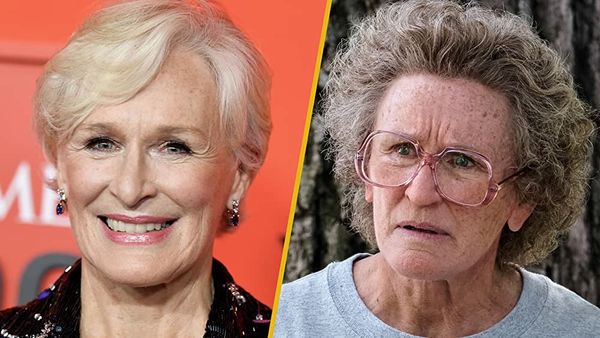 The Front Row: Most Extreme Movie Performances So Far, From The Scariest To The Non-Scary.
By Martha Grey. How Glenn Close Became Mamaw in 'Hillbilly Elegy'. We take a look at about Glenn's remarkable transformation into her character in 'Hillbilly Elegy.' Ron shares what it was like working with Glenn a second time, and why she was the best person to take on this role.

YEET MAGAZINE4 APR 2021 • 14 MIN READ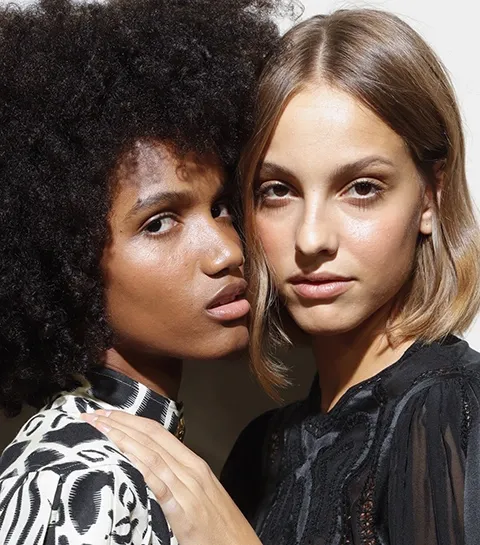 Tired Of Searching For The Best Pore Tightening Treatments? We've Spotted The Top Products And Treatments To Help You Shrink Large Pores.
By Mylene Gauthier. Are the pores on your face enlarged? The internet is full of grandma's recipes to reduce them, but what products and treatments really work?

YEET MAGAZINE2 APR 2021 • 4 MIN READ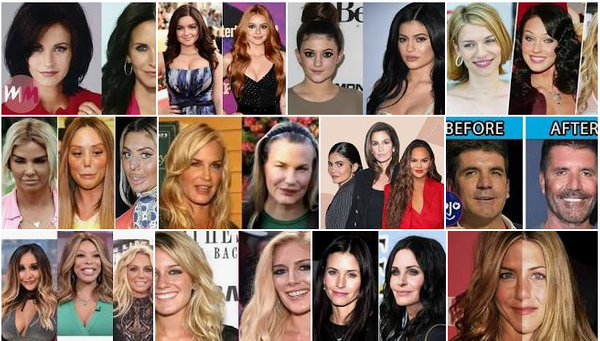 Celebrities Plastic Surgery: The Worst of Lip Augmentation And Face Lift.
By Nick Mayer. Most people in Hollywood—arguably the most image-conscious place on the planet—have reportedly had some nips and tucks. Even icons like Marilyn Monroe reportedly had a little work done.

YEET MAGAZINE30 MAR 2021 • 4 MIN READ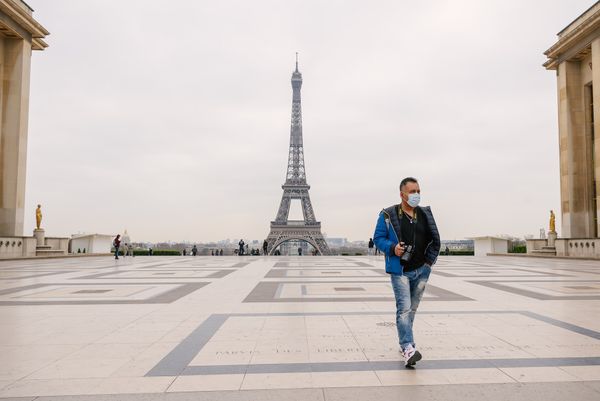 Arriving In Paris During Lockdown: Feelings And Expectations Of A Newly Landed Expat.
By Elias Moussa. Early December 2020, just a few weeks away from the finale of the "missing" year as described by many; and on a late afternoon, I was heading with my wife to embark on a new journey.

YEET MAGAZINE30 MAR 2021 • 4 MIN READ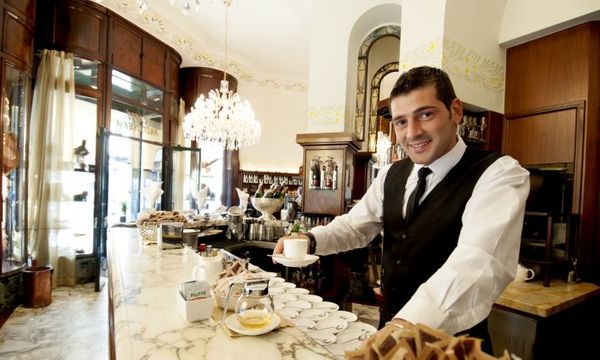 Starbucks Makes a 'Grande' Bet on Italy.
By Lila Gonzalez. Italy, home of espresso and cappuccino is the next big test for the world's largest coffee chain, its first among Starbuck locations in Italy.

YEET MAGAZINE30 MAR 2021 • 6 MIN READ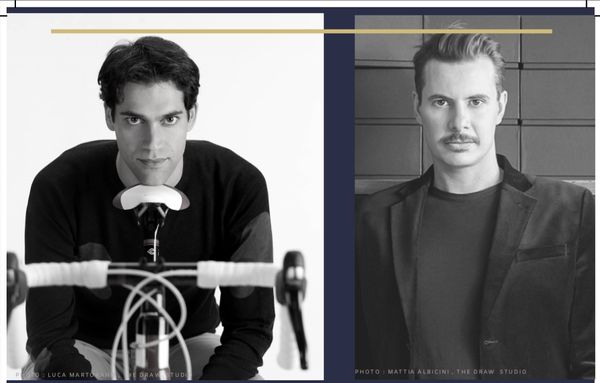 Traveling To Italy? Meet The Masterminds Behind The Incredible Italian Design House: Draw.
Founders  Luca Martorano And Mattia Albicini Sat Down With YEET For An Exclusive Interview. Not an easy task to be honest but we finally made it, to interview two of

YEET MAGAZINE30 MAR 2021 • 7 MIN READ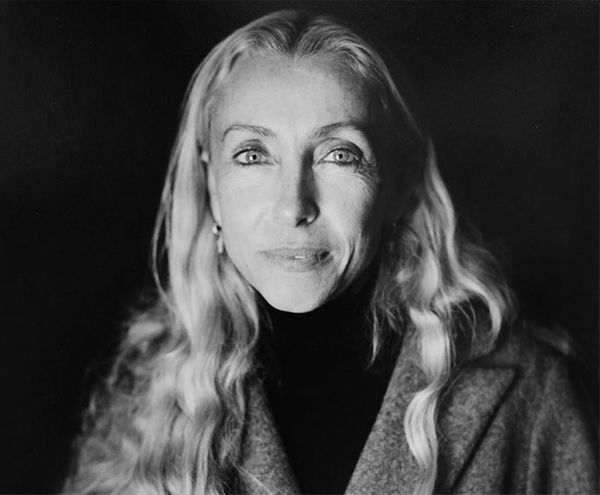 Yeet exclusive: Why private collection by Franca Sozzani, editor-in-chief of Vogue Italia matters.
By Ida Gemelli. Introducing the exclusive vintage selection from the wardrobe of Franca Sozzani, style icon and revolutionary editor-in-chief of Vogue Italia.

YEET MAGAZINE30 MAR 2021 • 2 MIN READ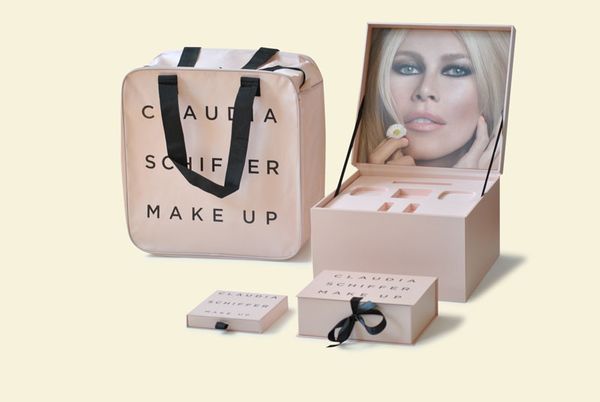 How Claudia Schiffer Successfully Launched A Makeup Collection With Artdeco Cosmetics (Update)
Update March 30, 2021 5:50 p.m. EST): A few years ago, we got wind that of the fact that Claudia Schiffer, the original supe, had quietly formulated her very own makeup line.

YEET MAGAZINE30 MAR 2021 • 8 MIN READ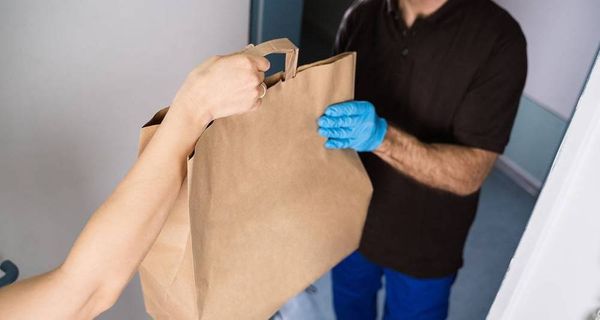 Miss Dining At Your Favourite Restaurants? How Pandemic Meal Delivery Is Slowly Becoming Long-Term Habit
Food delivery during lockdown : The Covid-19 epidemic and the long ban on dining room service for restaurants have saved the meal delivery industry two to three years in its development. This acceleration is part of an ongoing trend under the effect of new consumption patterns. By Lila Martinez

YEET MAGAZINE29 MAR 2021 • 2 MIN READ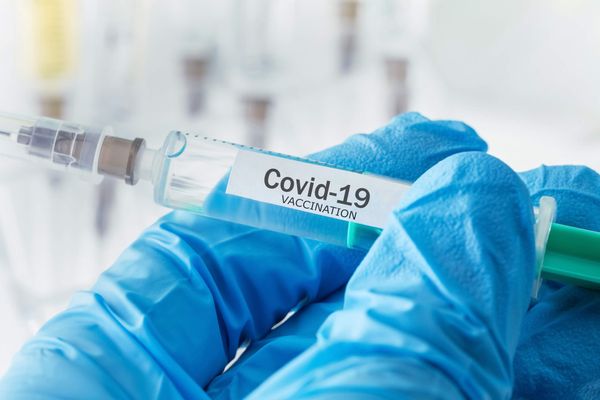 Anti-Covid vaccines: What Side Effects?
Several severe cases of blood clots (thrombosis-like) have been observed following administration of the vaccine, but the link between these cases and the vaccine is not clear.

YEET MAGAZINE29 MAR 2021 • 9 MIN READ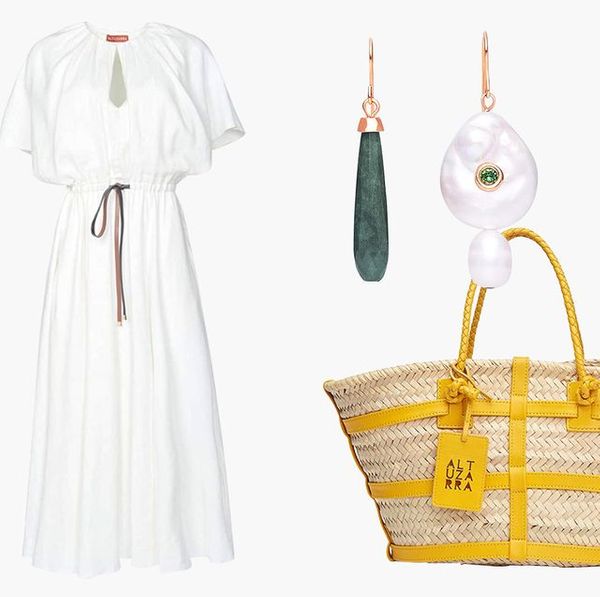 11 Designer Things We're Shopping On viaparioli.com Right Now.
In partnership with viaparioli.com. By Alexandra Wang

YEET MAGAZINE28 MAR 2021 • 5 MIN READ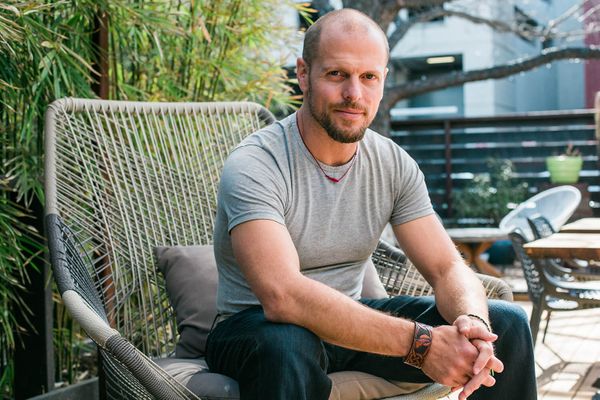 Podcast: The Episode Of Everything: Balaji on Bitcoin and Ethereum, Media Self-Defense...
The Drone Warfare, Crypto Oracles, India as Dark Horse, The Pseudonymous Economy, Beautiful Trouble, Ramanujan, Life Extension, and More ...By The Tim Ferriss Show

YEET MAGAZINE28 MAR 2021 • 1 MIN READ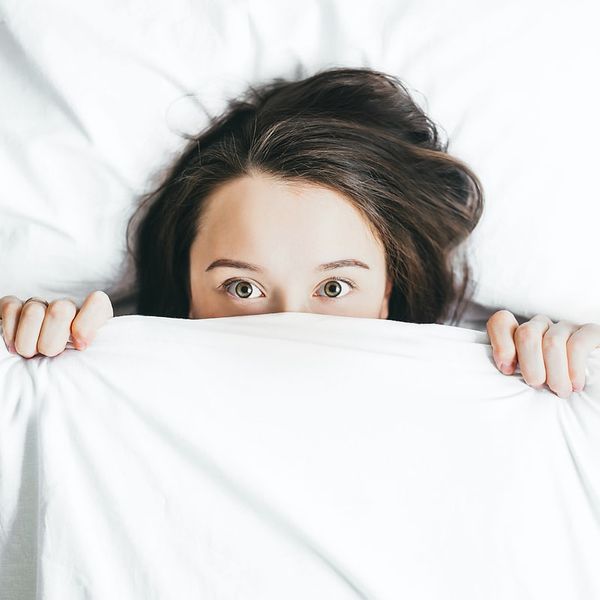 Waking Up in the Middle of the Night : Experts Reveal The Common Causes Of Insomnia and Offer Some Tips On How To Deal With it.
Sleep-maintenance insomnia, night waking, middle insomnia, nocturia.

YEET MAGAZINE28 MAR 2021 • 3 MIN READ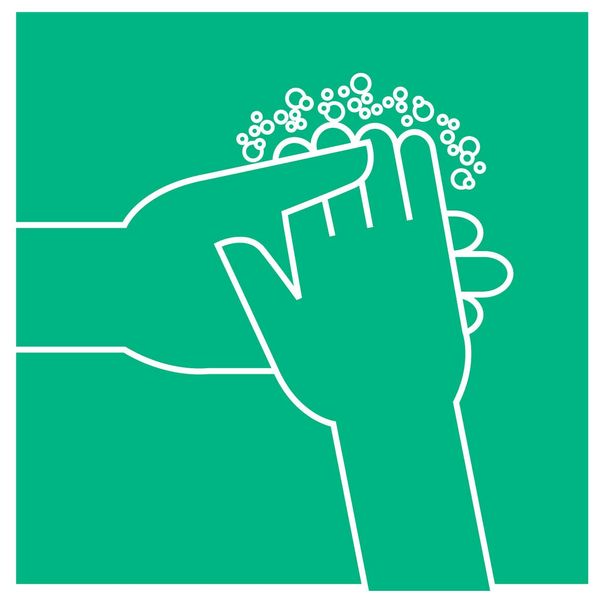 Scared Of The Pandemic? These Tips Could Help Reduce Covid-19 Risks.
Coronavirus: how to reduce the risks? At a time when the world is stepping up its measures against the spread of the coronavirus, in a situation that has become pandemic,

YEET MAGAZINE28 MAR 2021 • 8 MIN READ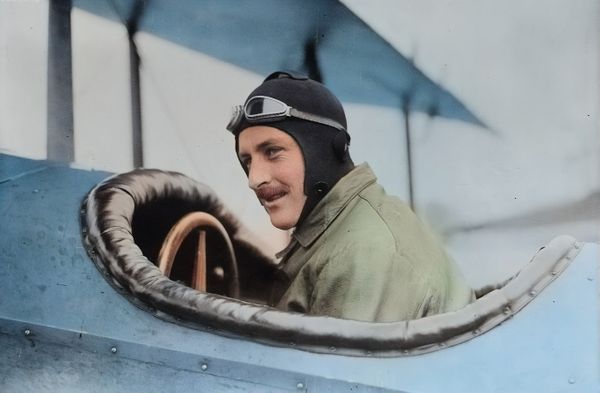 The Benefits Of Traveling: How Travel Help Generating Ideas and Learning.
By Aditi Maheshwari