April heralds the arrival of springtime in the Northern Hemisphere and the start of autumn in the Southern Hemisphere.
For some, it signifies the arrival of the first buds and the promise of an ocean of flowers in the first days of May.
We've selected some warm and hot destinations where our partners will welcome you with the hospitality that characterizes their properties. The choice is yours!
East Coast of the United States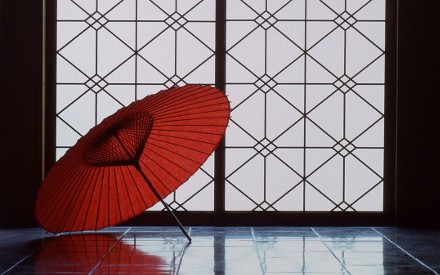 What is the weather like on the East Coast of the United States in April?
The area stretching between Vermont and Florida is vast and varies quite considerably in terms of temperature over the season.
Between Chicago and Boston, you can expect an average temperature of around 23°C with little rain.
Things to do on the East Coast of the United States? From Vermont to Wisconsin, Chicago to Florida, the East Coast of the United States recalls the land of pioneers and possibilities.
What is striking about the big cities full of skyscrapers is the incredible vitality of their occupants.
Standing proud on the Atlantic coast, vertiginous New York saw the arrival of citizens from the New World!
But on the outskirts of these huge glass cities, the countryside appeals for relaxing and returning to traditional values.
The mountains and assorted national parks offer views of greenery and lakes. Curious tourists never tire of the majesty of this region or the diversity of the people who live there.
Bardados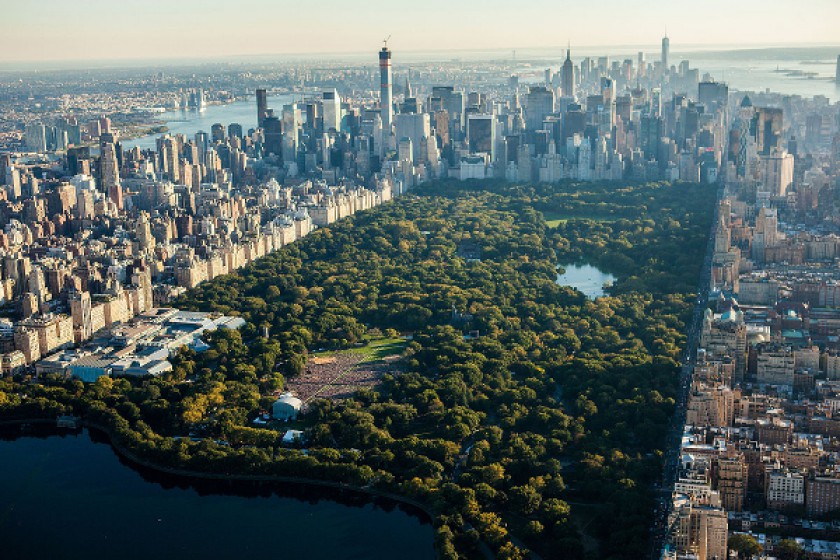 What's the weather like in Barbados in April? Although this island is pleasant year round, April is ideal with its 30°C outside temperature and 28°C water.
What's there to do in Barbados? With its crystalline water, Barbados is a diver's paradise.
This island, with its rich colonial past, contains thousands of treasures to discover: natural pools, a rum distillery, sugar cane fields and fishing villages that are still preserved.
In the brief time you're out of the water, try to play a game of dominoes, a favourite pastime in Barbados!
St Kitts and Nevis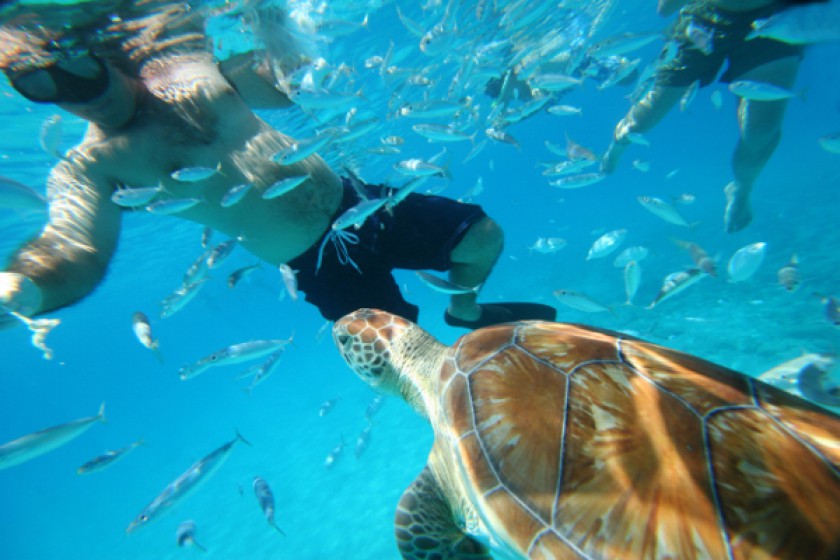 What's the weather like in St Kitts and Nevis in April? Like its Caribbean island neighbours, April is the ideal time to holiday on the island of St Kitts and Nevis, where the outside temperature is 28°C and the water about 26°C.
What's there to do in St Kitts and Nevis? One comes to this small, little-known Caribbean island paradise for its tranquillity and preserved charm of yesteryear, with its windmills and colonial architecture.
With a population of 10,000, the island of St Kitts and Nevis is known for the hospitality of its inhabitants, who will welcome you with open arms. Besides its tropical forest, green monkeys and whales, St Kitts and Nevis can also pride itself with having one of the best protected ecosystems in the world!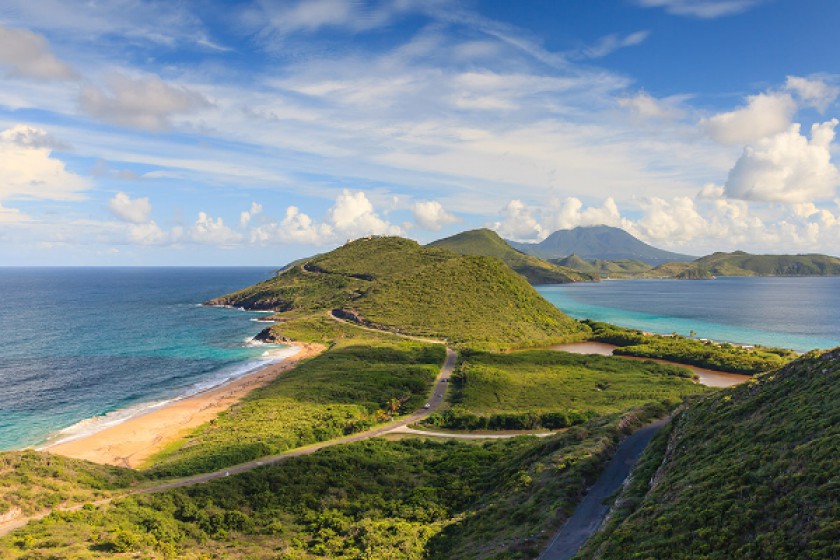 China
What's the weather like in China in April? April is an ideal month to visit China since milder weather gradually returns then after the harsh winters.
When northern temperatures are hovering around 15-20°C, the temperature in Hong Kong is already at 26°C, but this is the ideal period to visit before the scorching summer heat and tropical rains arrive in the southern part of the country.
Don't wait too long!
What's there to do in China? Between Beijing and Yunnan, "immensity" takes on a whole new meaning.
While Beijing has its Great Wall and the splendour of the Forbidden City, Yunnan offers stunning scenery in the form of spectacular gorges (Tiger Leaping Gorge), terraced rice paddies and tea plantations.
As for Shanghai, the "Pearl of the Orient", it continues to reach new heights in innovation and progress, and will captivate you with its boundless energy.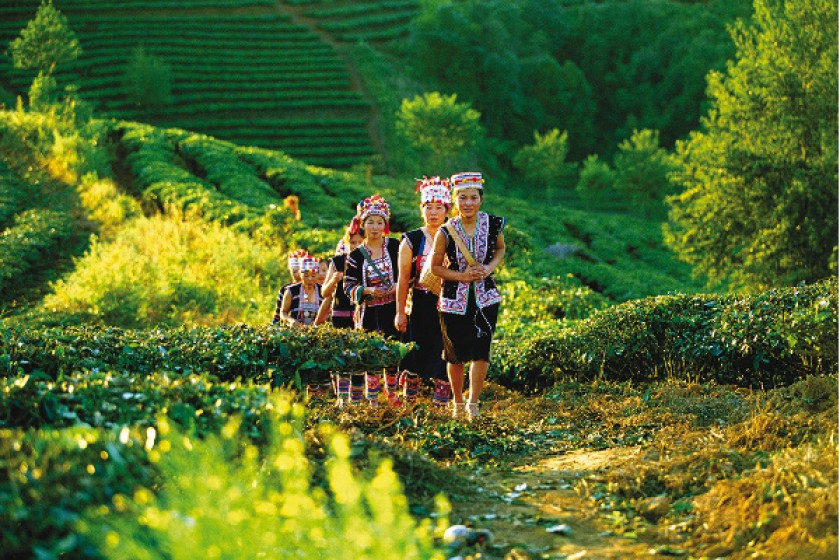 Japan
What's the weather like in Japan in April? In Japan, the milder spring weather that returns after winter is an essential consideration for visiting this country, with its average temperature of 19°C.
What's there to do in Japan? In the Land of the Rising Sun, there is ceaseless oscillation between the profound respect for traditions and the temptations of innovation.
Between experiencing tea ceremonies in a ryokan or luxuriating in thermal hot springs, you'll be captivated by the Japanese sense of hospitality.
You'll also be impressed by the immense size of the buildings that indiscriminately stretch to the skies above its large cities.
Finally, you'll return home with tantalized taste buds thanks to a highly refined gastronomy that is now represented by the most Michelin-starred restaurants in the world!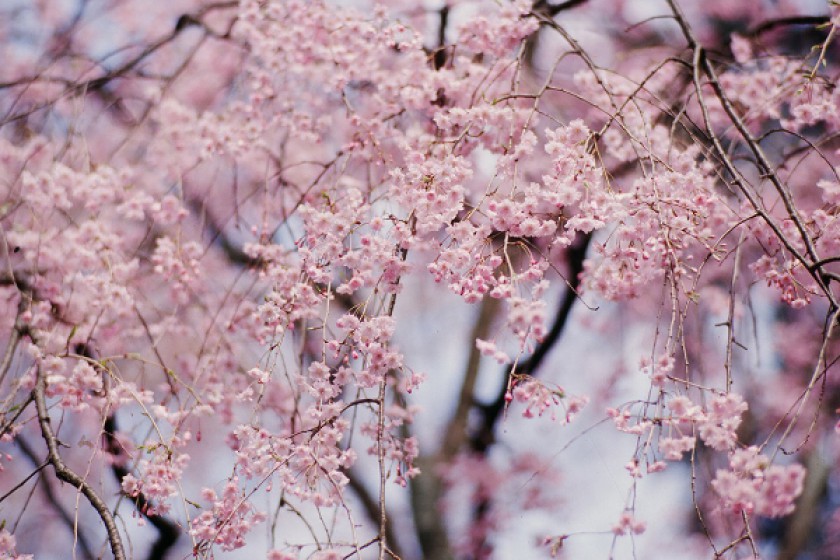 Madagascar
What's the weather like in Madagascar in April? April is a perfect month to visit Madagascar, where the maximum temperature is 26°C and the rainfall is light.
What's there to do in Madagascar? Madagascar is represented above all by its people who, whether from the Central Highlands or the coast, will overwhelm you with their gentleness.
Endlessly smiling children, bustling with mischievousness, will never cease to accompany you with their "Vazahas".
Madagascar is also home to flora and fauna that you'll see nowhere else, from the famous lemurs to the majestic baobabs.
Originality is still the order of the day here, as can be seen by the marvellous island beaches of Nosy Bé and Sainte-Marie, the primeval forests of the North-east, the unique Tsingy stone formations and much more…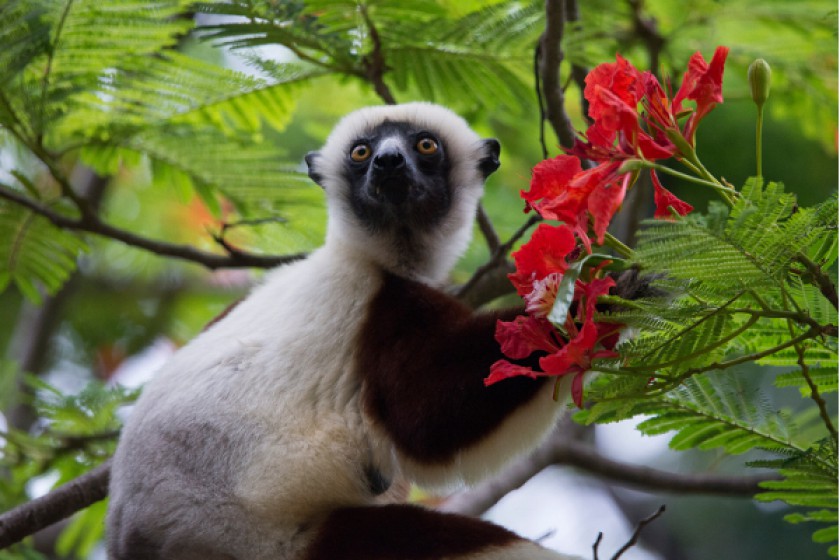 MORE ON COVID-19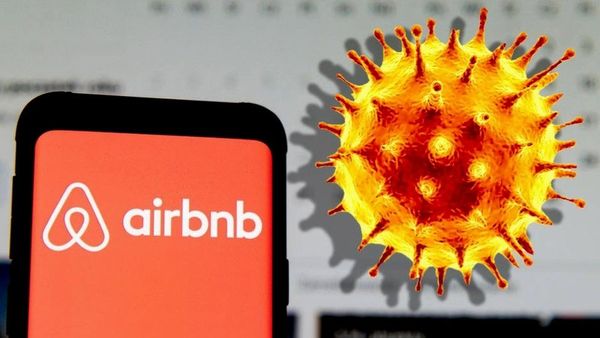 Airbnb has COVID and Should Be on a Respirator"
Is Airbnb valuation overheated? Airbnb (NASDAQ:ABNB) In a foot race between the two over the next few years, Braemer Hotels has a better chance of 'winning'."— Whitney Erin JohnsonSILICON

YEET MAGAZINE30 APR 2021 • 3 MIN READ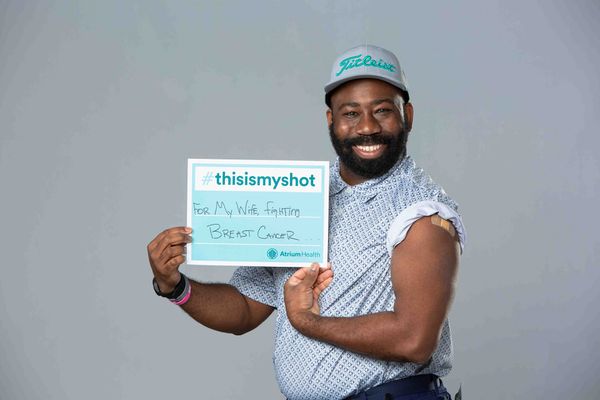 If The Covid-19 Vaccine Becomes Mandatory, How Will It Be Enforced? Join The Conversation.
By Paul Holloway | YEET COVID-19 Information Center Get updates about coronavirus to keep yourself and the people around you safe. Looking for COVID-19 vaccine info?Get info about COVID-19 vaccines, including who can get one and resources.Go to COVID-19 Info

YEET MAGAZINE20 APR 2021 • 38 MIN READ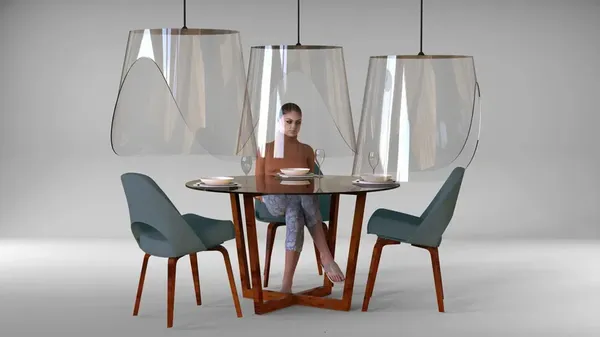 Coronavirus Covid-19 A French Designer Creates A Revolutionary Concept For Eating Without Risk In Restaurants
By Tania Mendez - Bars and restaurants could reopen sooner than we expected but under what conditions? Christophe Gernigon, a French designer from Normandy, offers his own concept to protect customers.

YEET MAGAZINE12 APR 2021 • 2 MIN READ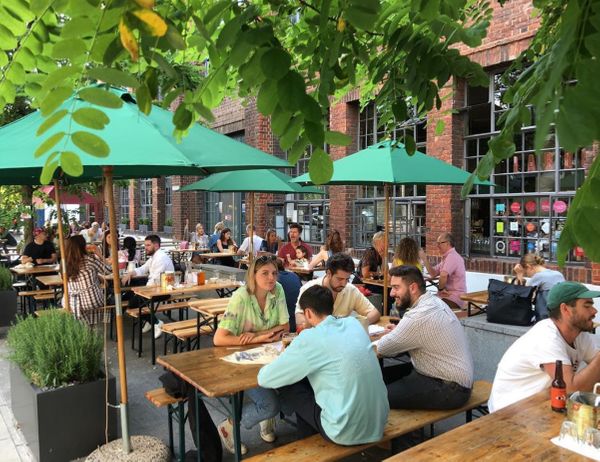 LIVE - Covid-19: England reopens its shops and terraces
Drink a beer on the terrace, go shopping, go back to the hairdresser: the English are regaining precious freedoms on Monday, with the lifting of many restrictions.

YEET MAGAZINE12 APR 2021 • 7 MIN READ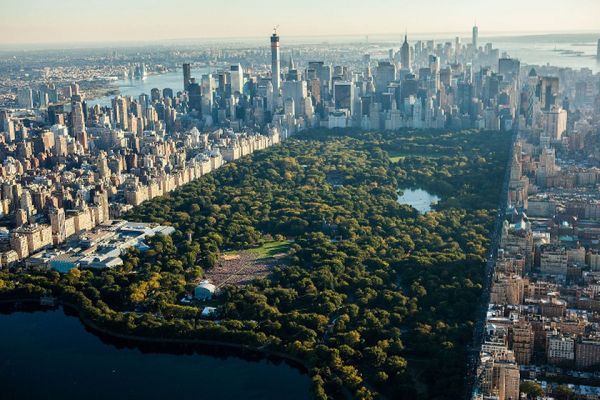 Where To Travel In April When Covid Restrictions Are Lifted?
By Sonia Perez | We've Selected Some Warm And Hot Destinations Where Our Partners Will Welcome You With The Hospitality That Characterizes Their Properties. The Choice Is Yours!

YEET MAGAZINE9 APR 2021 • 4 MIN READ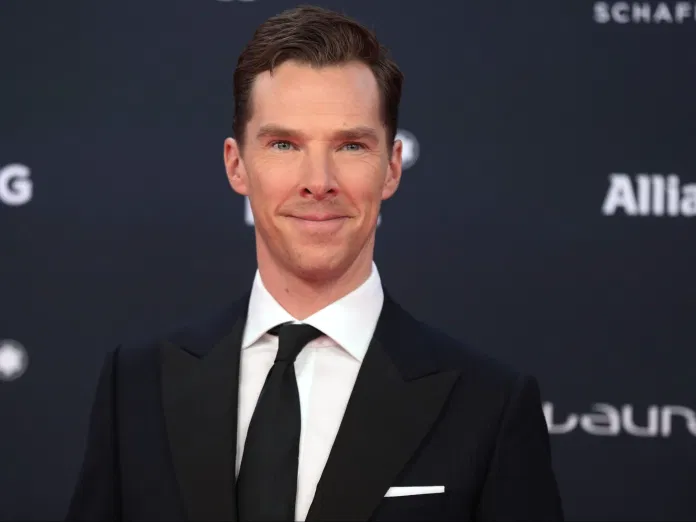 Who Is 'Patient Zero' In The Coronavirus Outbreak? Benedict Cumberbatch Fears He Is.
Actor Benedict Cumberbatch now fears he was the man with the first confirmed infection of the new coronavirus in a surprising interview.

YEET MAGAZINE7 APR 2021 • 3 MIN READ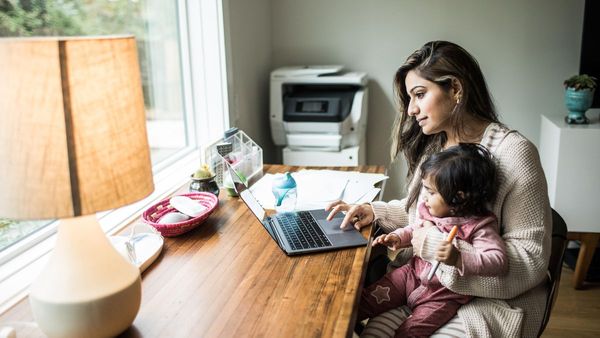 "Covid-19 might just come with a silver lining": How a global pandemic has highlighted the importance of employee well-being.
COVID-19 and employees' mental health, By Maitiu Boylan.

YEET MAGAZINE24 MAR 2021 • 11 MIN READ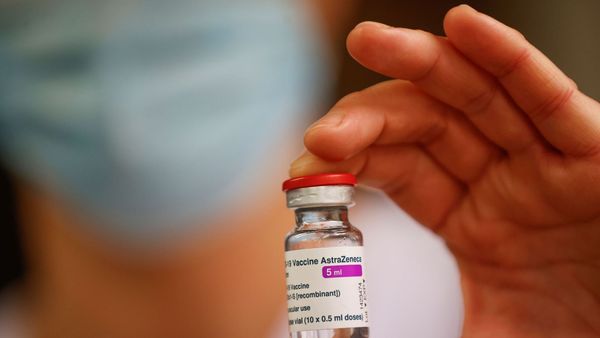 Covid-19: what's happening with the AstraZeneca vaccine?As a precaution, Denmark, Iceland, Norway, Bulgaria and Thailand have suspended its use over fears of blood clots.
It's in the news Covid-19: what's happening with the AstraZeneca vaccine? As a precaution, Denmark, Iceland, Norway, Bulgaria and Thailand have suspended its use over fears of blood clots. The

YEET MAGAZINE16 MAR 2021 • 3 MIN READ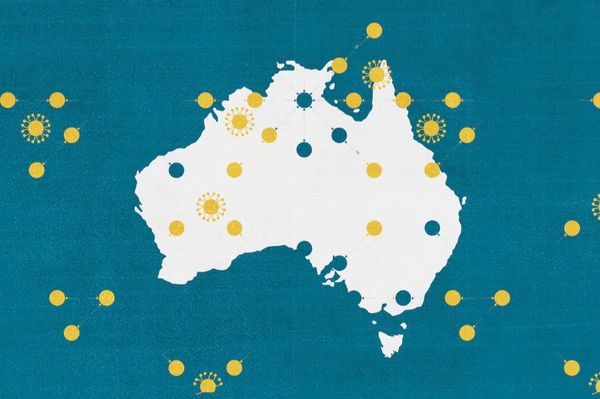 Adopted in Asia and Oceania, is the "Zero Covid" strategy applicable in Europe?
More and more specialists are pleading for the application in Europe of the so-called "Zero Covid" strategy, which has proved its worth in Asia and Oceania. This aims to reduce

YEET MAGAZINE25 FEB 2021 • 3 MIN READ
Traveling to Thailand during Covid-19: What you need to know before you go
UNLOCKING THE WORLD ( YEET) Editor's Note — Coronavirus cases remain high across the globe. Health officials caution that travel increases your chances of getting and spreading the virus. Staying home is

YEET MAGAZINE17 FEB 2021 • 3 MIN READ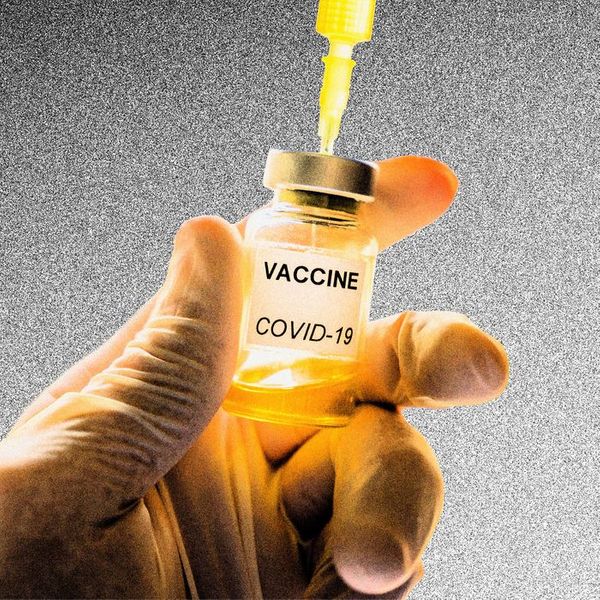 COVID Quarantines Not Necessary for Vaccinated People.
Fully vaccinated Americans can now skip quarantines if they are exposed to someone infected with COVID-19, new federal guidelines say. "Fully" vaccinated persons who meet criteria will no longer be

YEET MAGAZINE12 FEB 2021 • 2 MIN READ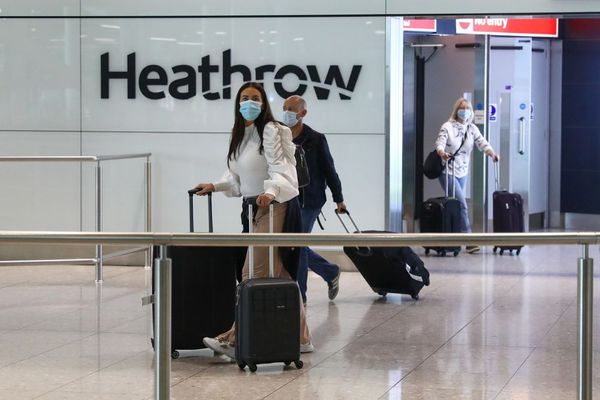 New rules on mandatory Covid-19 testing for travel to the UK from 15 February
From the 15 February, anyone permitted to arrive into the UK will need to self-isolate and, in addition to existing pre-departure requirements, it will be mandatory for all arrivals to

YEET MAGAZINE12 FEB 2021 • 1 MIN READ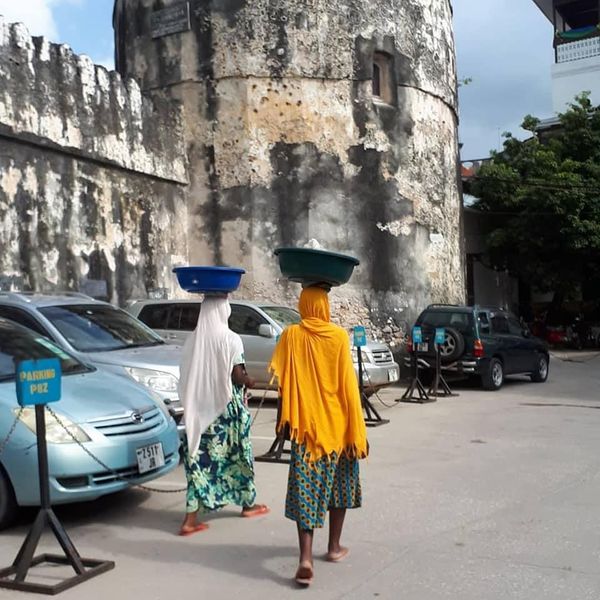 A Day In Zanzibar : A Perfect Choice In The Times Of Covid 19.
Zanzibar by far is the most affordable destination with some of the best beaches on earth. Want to know what the best beaches in Zanzibarare? Some of the great Zanzibar

YEET MAGAZINE24 JAN 2021 • 2 MIN READ
Coronavirus(COVID-19) News: France to reopen border with UK.
Officials have reached a deal to reopen the border between the UK and France to hauliers and some passengers, including EU citizens, from Wednesday — providing they test negative for coronavirus.

YEET MAGAZINE24 DEC 2020 • 1 MIN READ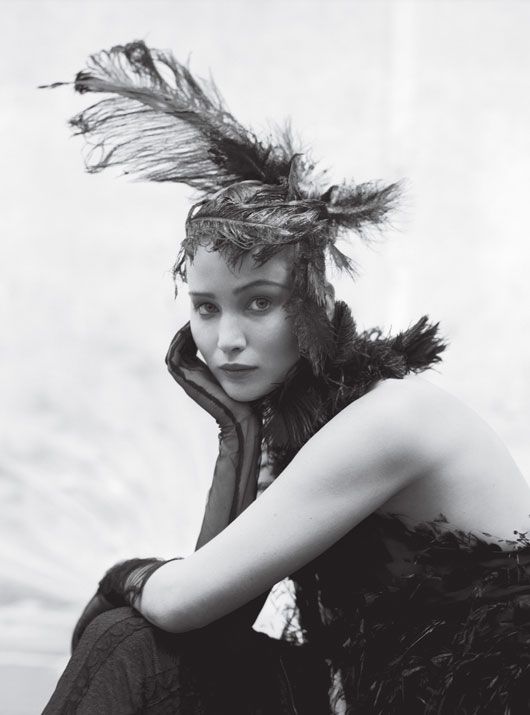 Dressing Up In The Times Of Covid19.Do you dress up during a lockdown, and why?
You should not use a lockdown to just "give up". One day, life is going to start up again. One way or another, it will have to. And when it

YEET MAGAZINE19 NOV 2020 • 1 MIN READ
How companies will work post COVID19: embracing a remote-first culture.
How companies will work post COVID19: embracing a remote-first culture. Companies are thinking about how and when to have employees come back to work. Due to social distancing requirements, many

YEET MAGAZINE11 JUL 2020 • 6 MIN READ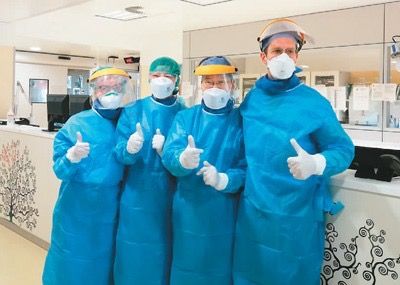 China Selflessly Extends Helping Hand To Countries Around World In Global Battle Against COVID-19
http://en.people.cn/n3/2020/0325/c90000-9672307.html China may not have fully recovered from the impact of the novel coronavirus pandemic, but it has still selflessly offered help

YEET MAGAZINE25 MAR 2020 • 1 MIN READ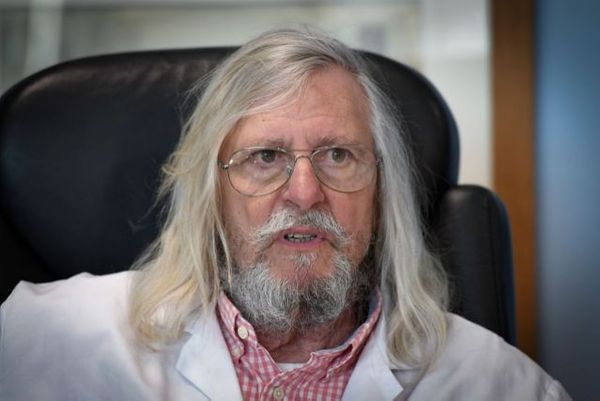 Chloroquine Treatment Of Covid-19: "What People Say About Side Effects Is ," Ridiculous" Says French Doctor And Infectious Disease Specialist Didier Raoult
Infectious disease specialist Didier Raoult wants to "treat and screen" to fight Covid-19.Infectious disease specialist Didier Raoult wants to "treat and screen" to fight Covid-19. Read more here

YEET MAGAZINE21 MAR 2020 • 1 MIN READ