Traveling to Thailand during Covid-19: What you need to know before you go
UNLOCKING THE WORLD
( YEET) Editor's Note — Coronavirus cases remain high across the globe. Health officials caution that travel increases your chances of getting and spreading the virus.
Staying home is the best way to stem transmission. Below is information on what to know if you still plan to travel. If you're planning to travel to Thailand, here's what you'll need to know and expect if you want to visit during the Covid-19 pandemic.
The basics
Thailand has recorded 80 deaths and over 24,000 cases of Covid-19 as of February 12.
All travelers need to obtain a Certificate of Entry in order to enter Thailand and are subject to a 14-day quarantine at a state-approved facility.


What's on offerPicture-perfect islands. Golden beaches with swaying palms. Ornate temples and lush forests. Thailand has long been the go-to destination for those after a no-nonsense, easy-on-the-eye tropical break.
Who can go
Holders of US, Canada, UK and Australia passports are among those not required to obtain a visa when entering Thailand for tourism purposes and will be permitted to stay in Thailand for a period not exceeding 45 days on each visit. However, they are still required to obtain the Certificate of Entry and quarantine for 14 days upon arrival.

Tourists from countries not on the visa exemption list can apply for a Special Tourist Visa (STV) .
All travelers who have received a Certificate of Entry are required to download the ThailandPlus Application and register.
Upon arrival in Thailand they will have to show a QR code that will be scanned by the Thai authorities upon arrival.


What are the restrictions?Travelers entering under the "Tourist visa exemption scheme" can stay for up to 45 days. Meanwhile, the STV, introduced in October 2020, allows for 90-day stays, and can be renewed twice.
Having initially been offered to travelers from low-risk countries, it is now available to travelers from all countries worldwide.

You must apply for an STV via the Thai consulate or embassy in your own country, along with a Certificate of Entry.
Travelers must also provide proof of an insurance policy that covers treatment for Covid-19 up to the cost of $100,000 and a negative PCR test taken within 72 hours of departure.
A PCR test must be taken on arrival, after which all travelers must quarantine for 14 days at government-approved quarantine facilities or Alternative State Quarantine (ASQ) facilities. This can include luxury hotels, some of which have developed quarantine packages.
A full list of participating hotels and resorts, along with package rates, can be found here: asq.locanation.com.


What's the Covid situation?For months, Thailand reported few locally transmitted Covid-19 cases thanks to strict quarantine on arrival rules.
However, a spike in cases in December following an outbreak at a shrimp market in Samut Sakhon, a province southwest of Bangkok, has led the government to reintroduce various measures aimed at containing the virus.

These restrictions have since been eased in most areas as case numbers dropped -- with the exception of Samut Sakhon -- and interprovincial travel is permitted.


What can visitors expect?Masks are mandated at all times in public, both indoors and out, while temperature checks are the norm.
Because of the recent outbreak, several restrictions have been reimposed.
Bars in Bangkok remain closed, while restaurants have had their operating hours shortened and are forbidden from serving alcohol. Theme parks, museums and fitness centers are permitted to open.
Unlike Bangkok, bars and entertainment venues in Chiang Mai are open. Most beaches and national parks remain open, though some have imposed restrictions.

Areas within driving distance of Bangkok have been able to benefit from domestic tourists, but other normally popular destinations such as Phuket and Koh Samui haven't been as fortunate.

Visitors to these destinations will find empty beaches and heavily discounted accommodation options.


Useful linksThai Embassy, Certificate of Entry detailsCertificate of Entry formSpecial Tourist VisaTourism Authority of Thailand Newsroom
MORE ON COVID-19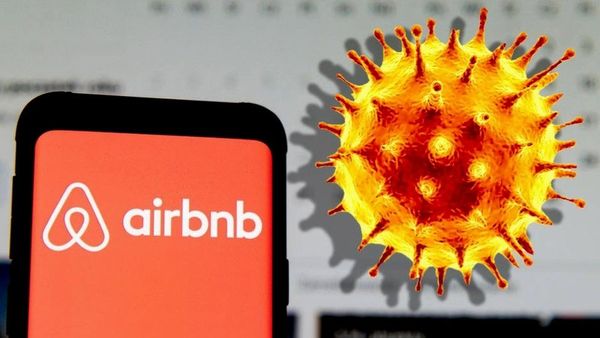 Airbnb has COVID and Should Be on a Respirator"
Is Airbnb valuation overheated? Airbnb (NASDAQ:ABNB) In a foot race between the two over the next few years, Braemer Hotels has a better chance of 'winning'."— Whitney Erin JohnsonSILICON

YEET MAGAZINE30 APR 2021 • 3 MIN READ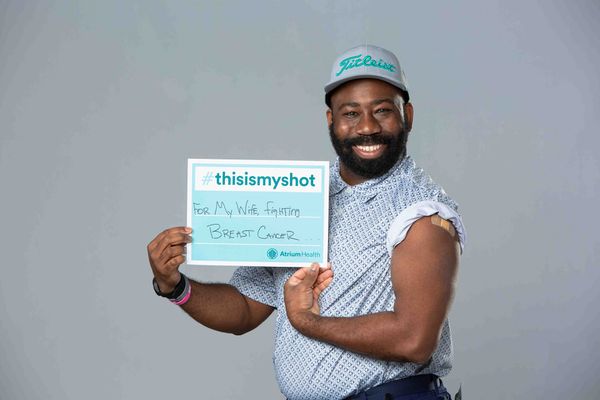 If The Covid-19 Vaccine Becomes Mandatory, How Will It Be Enforced? Join The Conversation.
By Paul Holloway | YEET COVID-19 Information Center Get updates about coronavirus to keep yourself and the people around you safe. Looking for COVID-19 vaccine info?Get info about COVID-19 vaccines, including who can get one and resources.Go to COVID-19 Info

YEET MAGAZINE20 APR 2021 • 38 MIN READ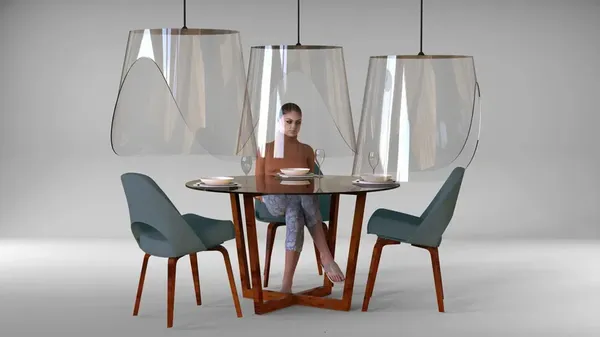 Coronavirus Covid-19 A French Designer Creates A Revolutionary Concept For Eating Without Risk In Restaurants
By Tania Mendez - Bars and restaurants could reopen sooner than we expected but under what conditions? Christophe Gernigon, a French designer from Normandy, offers his own concept to protect customers.

YEET MAGAZINE12 APR 2021 • 2 MIN READ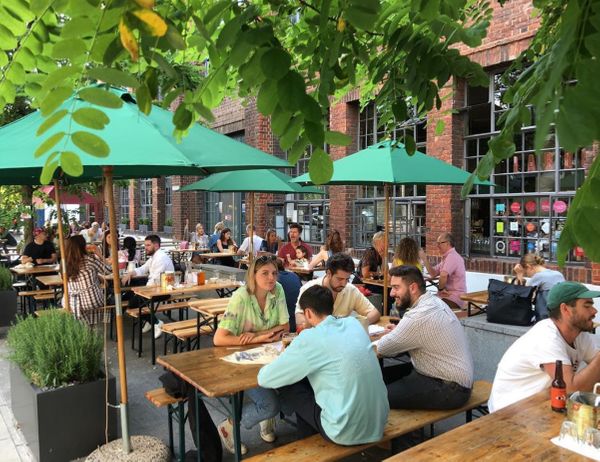 LIVE - Covid-19: England reopens its shops and terraces
Drink a beer on the terrace, go shopping, go back to the hairdresser: the English are regaining precious freedoms on Monday, with the lifting of many restrictions.

YEET MAGAZINE12 APR 2021 • 7 MIN READ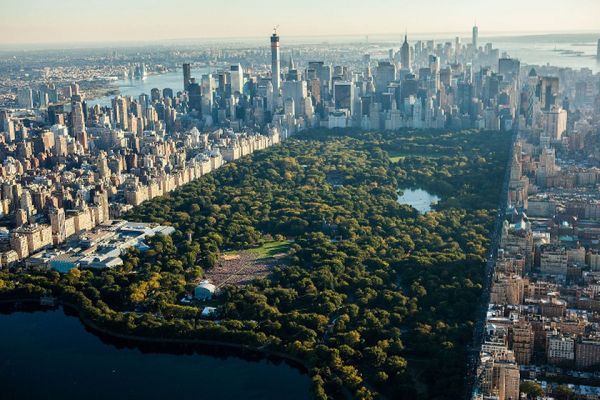 Where To Travel In April When Covid Restrictions Are Lifted?
By Sonia Perez | We've Selected Some Warm And Hot Destinations Where Our Partners Will Welcome You With The Hospitality That Characterizes Their Properties. The Choice Is Yours!

YEET MAGAZINE9 APR 2021 • 4 MIN READ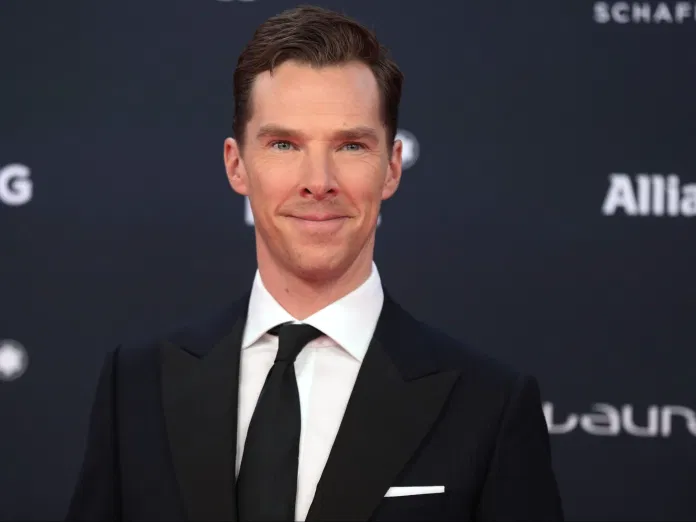 Who Is 'Patient Zero' In The Coronavirus Outbreak? Benedict Cumberbatch Fears He Is.
Actor Benedict Cumberbatch now fears he was the man with the first confirmed infection of the new coronavirus in a surprising interview.

YEET MAGAZINE7 APR 2021 • 3 MIN READ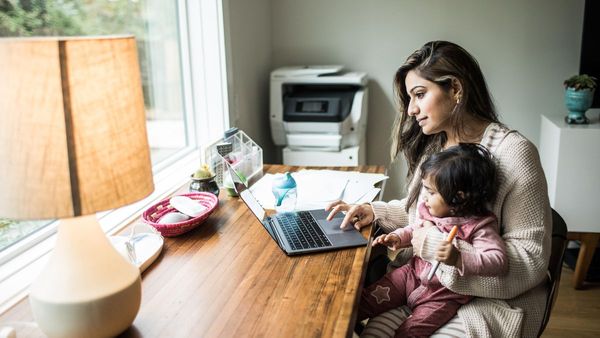 "Covid-19 might just come with a silver lining": How a global pandemic has highlighted the importance of employee well-being.
COVID-19 and employees' mental health, By Maitiu Boylan.

YEET MAGAZINE24 MAR 2021 • 11 MIN READ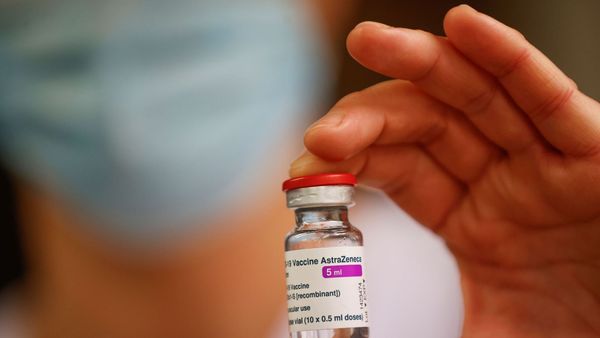 Covid-19: what's happening with the AstraZeneca vaccine?As a precaution, Denmark, Iceland, Norway, Bulgaria and Thailand have suspended its use over fears of blood clots.
It's in the news Covid-19: what's happening with the AstraZeneca vaccine? As a precaution, Denmark, Iceland, Norway, Bulgaria and Thailand have suspended its use over fears of blood clots. The

YEET MAGAZINE16 MAR 2021 • 3 MIN READ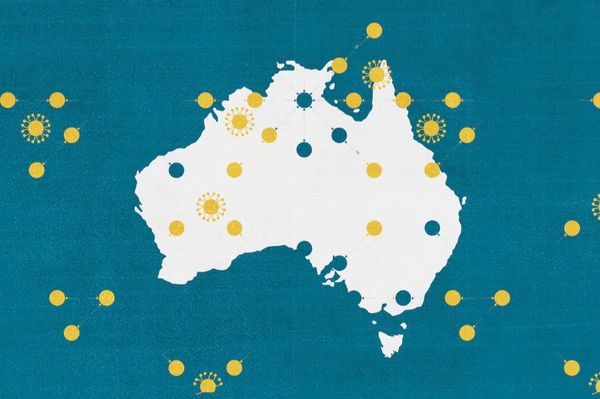 Adopted in Asia and Oceania, is the "Zero Covid" strategy applicable in Europe?
More and more specialists are pleading for the application in Europe of the so-called "Zero Covid" strategy, which has proved its worth in Asia and Oceania. This aims to reduce

YEET MAGAZINE25 FEB 2021 • 3 MIN READ
Traveling to Thailand during Covid-19: What you need to know before you go
UNLOCKING THE WORLD ( YEET) Editor's Note — Coronavirus cases remain high across the globe. Health officials caution that travel increases your chances of getting and spreading the virus. Staying home is

YEET MAGAZINE17 FEB 2021 • 3 MIN READ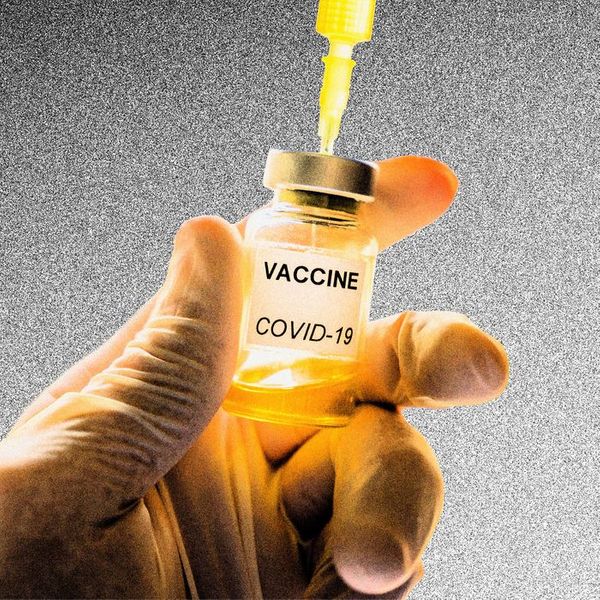 COVID Quarantines Not Necessary for Vaccinated People.
Fully vaccinated Americans can now skip quarantines if they are exposed to someone infected with COVID-19, new federal guidelines say. "Fully" vaccinated persons who meet criteria will no longer be

YEET MAGAZINE12 FEB 2021 • 2 MIN READ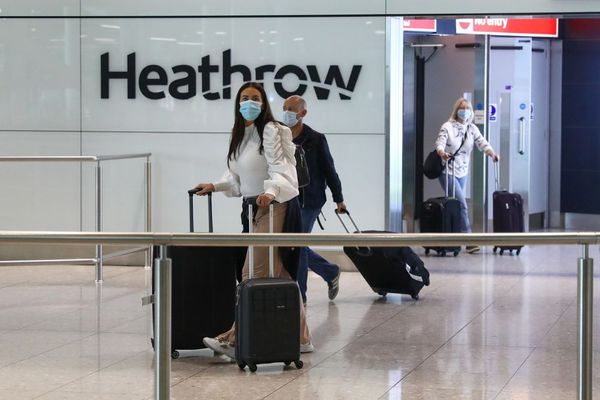 New rules on mandatory Covid-19 testing for travel to the UK from 15 February
From the 15 February, anyone permitted to arrive into the UK will need to self-isolate and, in addition to existing pre-departure requirements, it will be mandatory for all arrivals to

YEET MAGAZINE12 FEB 2021 • 1 MIN READ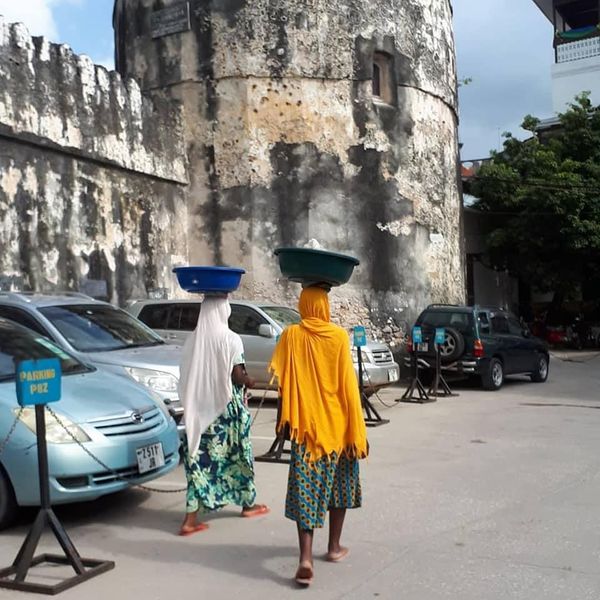 A Day In Zanzibar : A Perfect Choice In The Times Of Covid 19.
Zanzibar by far is the most affordable destination with some of the best beaches on earth. Want to know what the best beaches in Zanzibarare? Some of the great Zanzibar

YEET MAGAZINE24 JAN 2021 • 2 MIN READ
Coronavirus(COVID-19) News: France to reopen border with UK.
Officials have reached a deal to reopen the border between the UK and France to hauliers and some passengers, including EU citizens, from Wednesday — providing they test negative for coronavirus.

YEET MAGAZINE24 DEC 2020 • 1 MIN READ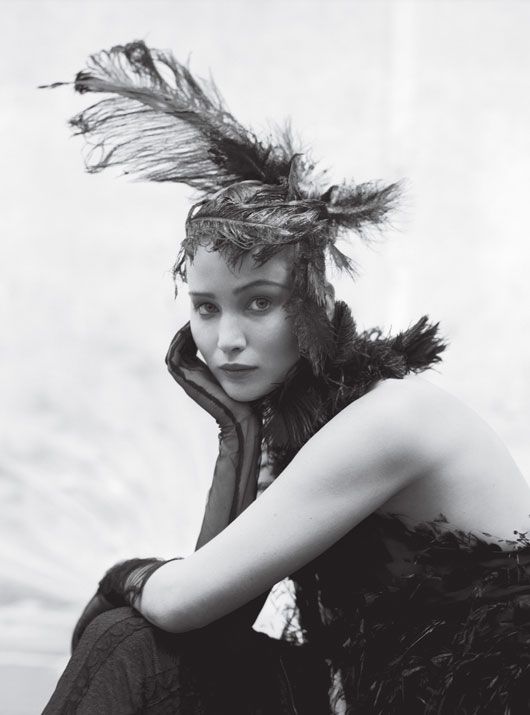 Dressing Up In The Times Of Covid19.Do you dress up during a lockdown, and why?
You should not use a lockdown to just "give up". One day, life is going to start up again. One way or another, it will have to. And when it

YEET MAGAZINE19 NOV 2020 • 1 MIN READ
How companies will work post COVID19: embracing a remote-first culture.
How companies will work post COVID19: embracing a remote-first culture. Companies are thinking about how and when to have employees come back to work. Due to social distancing requirements, many

YEET MAGAZINE11 JUL 2020 • 6 MIN READ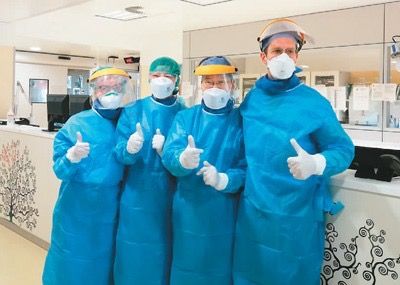 China Selflessly Extends Helping Hand To Countries Around World In Global Battle Against COVID-19
http://en.people.cn/n3/2020/0325/c90000-9672307.html China may not have fully recovered from the impact of the novel coronavirus pandemic, but it has still selflessly offered help

YEET MAGAZINE25 MAR 2020 • 1 MIN READ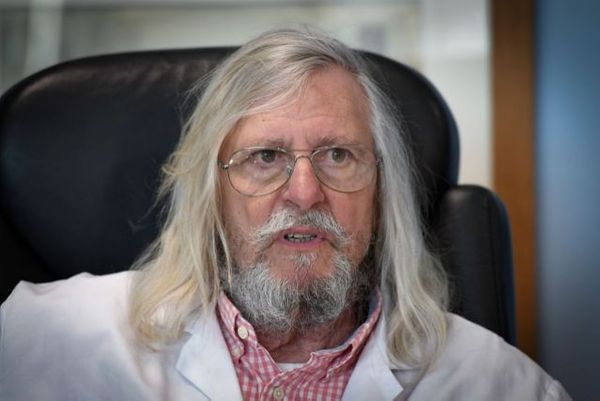 Chloroquine Treatment Of Covid-19: "What People Say About Side Effects Is ," Ridiculous" Says French Doctor And Infectious Disease Specialist Didier Raoult
Infectious disease specialist Didier Raoult wants to "treat and screen" to fight Covid-19.Infectious disease specialist Didier Raoult wants to "treat and screen" to fight Covid-19. Read more here

YEET MAGAZINE21 MAR 2020 • 1 MIN READ


Our latest coverageMost travelers who have backpacked through Asia have spent at least a few days on Bangkok's Khao San Road.
We take a closer look at how the busy thoroughfare evolved from a rice market into the world's most famous travel hub.

Phuket is one of the world's best known beach resorts, and is also home to one of the world's best beaches for plane-spotting.
Planning to head there? Be sure to check out Pru, Phuket's first and only Michelin-starred restaurant.

Meanwhile, resort towns within driving distance of Bangkok are taking advantage of locals' urge to travel. Among these is the seaside town of Hua Hin.
Here's a look at how resorts there have adapted to the pandemic.