LIVE - Covid-19: England reopens its shops and terraces
Drink a beer on the terrace, go shopping, go back to the hairdresser: the English are regaining precious freedoms on Monday, with the lifting of many restrictions.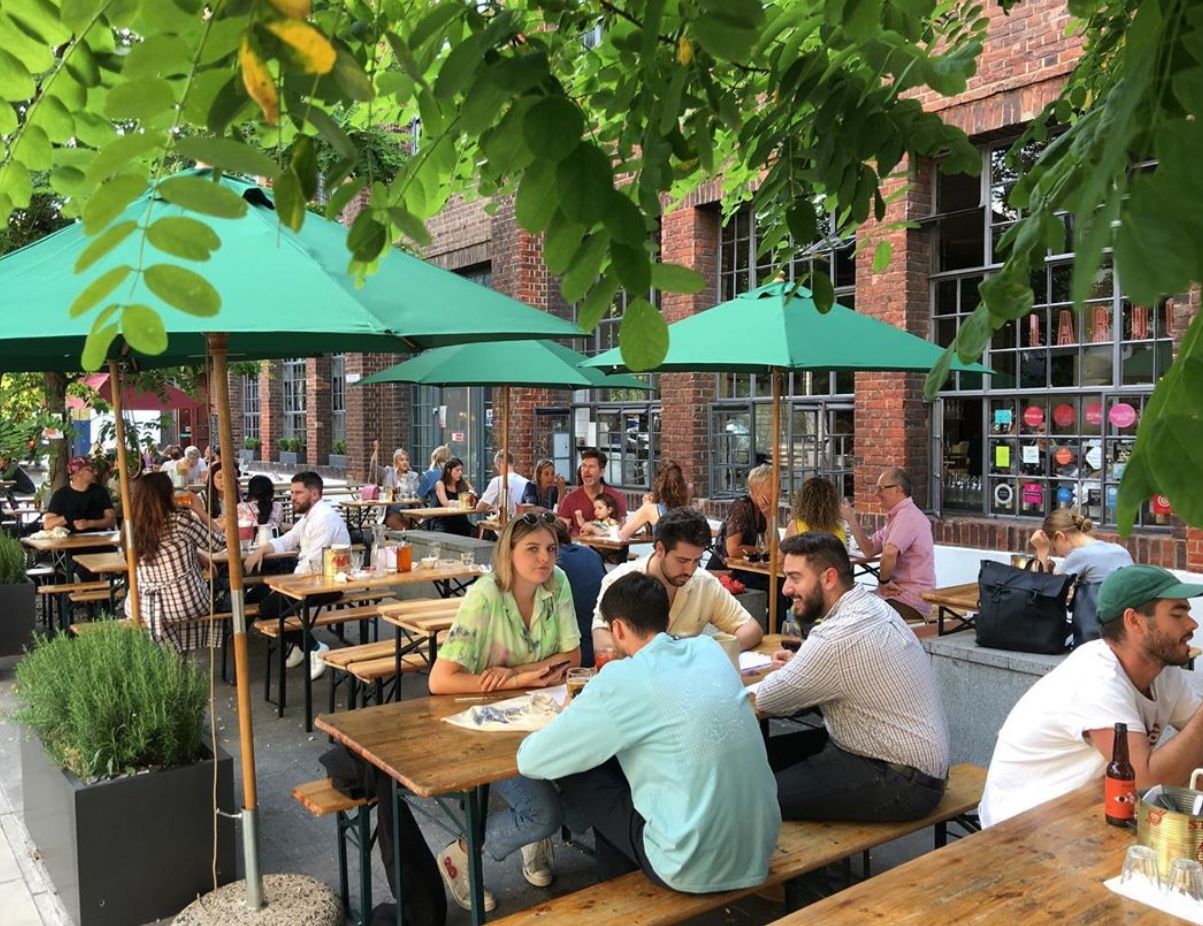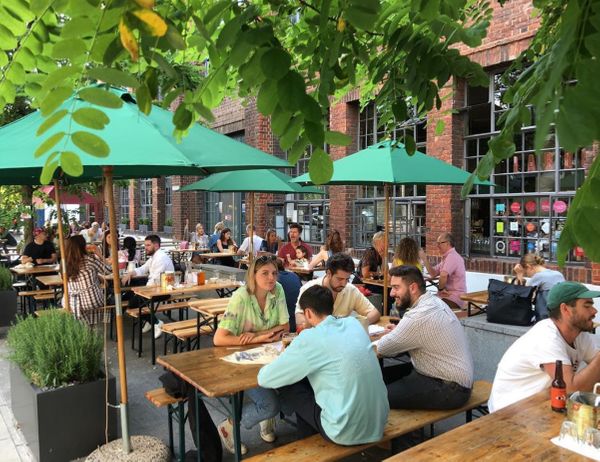 Posted on Apr 12, 2021 at 6:53 am Updated Apr 12, 2021, 10:52 AM
Drink a beer on the terrace, go shopping, go back to the hairdresser: the English are regaining precious freedoms on Monday, with the lifting of many restrictions. The vaccination campaign and a third lockdown have made it possible to reduce contamination in the country. It now has less than 3,000 cases and less than 50 deaths per day.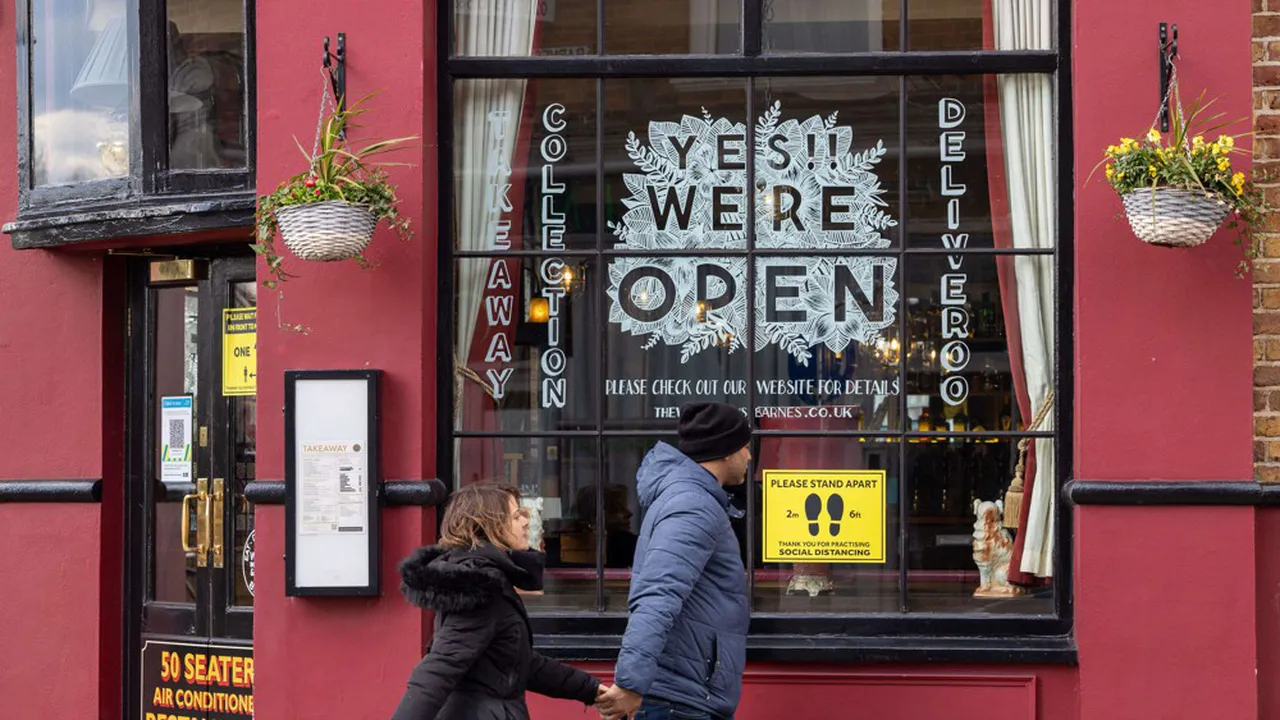 The Covid pandemic has killed at least 2,929,563 people around the world since the end of December 2019. The United States is the most affected country in terms of number of deaths, with 562,060 deaths. Brazil (353,137 dead), Mexico (209,212), India (169,275) and the United Kingdom (127,080) follow.
What to remember from Sunday April 11
In France, the number of patients treated in intensive care units continues to climb, while the government has announced new measures to speed up the vaccination campaign . From this Monday, those over 55 are eligible for the vaccine.
More on the pandemic:
> Vaccination possible for people over 55 from this Monday in France
> Dose spacing for messenger RNA vaccines
> Major step in England with the reopening of shops
>>> Follow the news of this Monday April 12th live:
> AstraZeneca treatment for diabetes is not effective against severe forms of Covid
The Swedish-British laboratory announced that its treatment for diabetes Farxiga was not effective in treating patients with severe form of Covid, according to the first results of clinical trials. The trial "did not reach a statistical level sufficient" to prevent mortality, the group said in a statement.
These are the first results of the so-called phase 3 clinical trial conducted with 1,250 people, in collaboration with the American institute specializing in cardiovascular diseases Saint Luke's Mid America. The objective was to evaluate the effectiveness of Farxiga on patients hospitalized with Covid-19 and who are at risk of developing complications, in particular those who already have other pathologies such as hypertension, diabetes or heart disease. or kidney.
> After five months of closure, Greek high schools reopen
High schools across Greece have reopened, but pupils and teachers are subject to "high protective measures", in particular twice-weekly tests, the education minister said. High schools in Greece had been closed since November 7 and classes had been taught online since that date. Primary and middle schools, which had reopened briefly, remain closed across the country at this stage.
> Promising New Trials of Regeneron Treatment to Reduce the Risk of Infection in a Family
The American laboratory Regeneron and its Swiss partner Roche have unveiled promising new clinical trial results for an experimental cocktail intended to reduce the risk of infection in households where a person is affected by the disease.
The phase 3 trials, which correspond to the most advanced phase of clinical studies, conducted to evaluate the combination of casirivimab and imdevimab, have achieved their primary objective and main secondary objectives, the American laboratory said in a press release. . Administered by subcutaneous injection at a dose of 1,200 mg, the treatment reduced the risk of symptomatic infection by 81% in patients who were not infected when they started the trials.
> Bangladesh will close its offices and transport for eight days
Bangladesh authorities have ordered the closure of international and national offices and transport for eight days from Wednesday. The South Asian country, with a population of 160 million, has recorded 684,756 cases and 9,739 deaths, as new daily infections have increased sevenfold and daily deaths have more than doubled in the past month.
> India overtakes Brazil in number of cases
India recorded 168,912 new cases of coronavirus contamination in one day, bringing the toll to 13.53 million infections since the start of the health crisis. This now places India ahead of Brazil in the number of confirmed cases (13.45 million), behind the United States (31.2 million), the country most affected in the world by the coronavirus pandemic. The Indian Ministry of Health has also reported 904 additional deaths linked to Covid-19, for a toll of 170,179 dead.
> Self-tests available in French pharmacies
These additional tests can be purchased for 6 euros each. They will not be reimbursed, except for 600,000 home helpers and nursing assistants in contact with the elderly, with two nasal tests per person per week. They will also be used for massive screening operations.
Covid self-tests available in pharmacies from this Monday
> Pints ​​and combs for the English after a confined winter
Drink a beer on the terrace, go shopping, go to the hairdresser: the English are regaining precious freedoms on Monday. The United Kingdom, the most bereaved country in Europe with more than 127,000 deaths, is seeing its health situation improve sharply. It now has less than 3,000 cases and less than 50 deaths per day. Fewer than 3,000 patients with Covid-19 are treated in hospitals against nearly 40,000 at the peak in January.
He also vaccinates extensively: nearly 60% of the population has received a first dose, most of them under 50, the authorities expect to offer a first dose to all adults by the end of July. . This goal was maintained despite concerns raised about the possible risks of blood clots linked to the AstraZeneca vaccine, which was ultimately reserved for people over 30 as a precaution.
AstraZeneca vaccine: recommendations in all directions in Europe
> China gives 200,000 doses of one of its anti-Covid vaccines to Cameroon
Cameroon has received a donation of 200,000 doses of the vaccine against Covid-19 developed by the Chinese firm Sinopharm. These will be used to launch the first phase of a vaccination plan by administering them in two injections to 100,000 people. "The government encourages the populations and in particular the priority targets [...] to be vaccinated when the time comes," the Minister of Health, Malachie Manaouda, wrote on April 9 in a press release. Cameroon, a country of approximately 26 million inhabitants, is officially one of the most affected in Africa by the epidemic, with 61,700 cases recorded for 919 deaths.
China questions the effectiveness of its own vaccines
> Australia no longer sets a vaccination target
Australia has abandoned its goal of vaccinating nearly all of its 26 million people against the coronavirus by the end of the year following its decision to recommend that people under the age of 50 receive the vaccine from Pfizer rather than AstraZeneca. "While we would like to see these doses delivered before the end of the year, it is not possible to set such targets due to the many uncertainties present," Prime Minister Scott Morrison said on Facebook.
> Venezuela will produce a Cuban vaccine
Venezuela will produce a Cuban anti-Covid vaccine, up to two million doses per month from August, President Nicolas Maduro announced on Sunday. "We signed an agreement to produce in our laboratories [...] two million doses per month of the Abdala vaccine, around August, September", declared on television the head of state, of which Cuba is one. close ally.
The president also announced that his country would participate in phase 3 clinical trials of this vaccine candidate, with which Havana had already started to vaccinate 124,000 health workers at the end of March as part of a large-scale test among populations in risk.
> Germany passes the threshold of 3 million infections
The total number of infections since the start of the pandemic stands at exactly 3.011 million in Germany, 13,245 more than the day before, according to the national health watch authority (RKI), while the number of deaths s' establishes at 78,452. In addition, the national incidence rate over the last 7 days, particularly monitored by the authorities, stands at 136.4 per 100,000 inhabitants, above the threshold triggering in principle a tightening of restrictions.
In this context, Chancellor Angela Merkel spoke out again over the weekend in favor of a strict form of national lockdown for a fairly short period.
> Record of contamination in the most populous province of Canada
The most populous province in Canada, Ontario, on Sunday recorded more than 4,400 new infections with Covid-19. Faced with the increase in infections, the premier of the province, Doug Ford, decided last week to close non-essential businesses for a month and order residents to stay at home.
Quebec for its part recorded on Sunday 1,535 new cases of Covid-19 and 5 deaths, bringing to 10,742 deaths the heavy toll of the French-speaking province since the start of the pandemic. Last week Quebec Prime Minister François Legault announced that the curfew in Montreal would be brought forward from 9:30 p.m. to 8 p.m. as part of preventive measures aimed at curbing the spread. Sunday, a few hundred people demonstrated against the introduction of this new measure.
> Vaccination extended to over 55s
All French people aged 55 and over will be eligible for vaccination from today. They will be able to benefit from the AstraZeneca vaccine and soon from the Johnson & Johnson vaccine, announced the French Minister of Health Olivier Véran in the "Journal du dimanche". To speed up vaccination, the injection interval for the 2nd dose will be extended for Pfizer-BioNTech and Moderna, currently reserved for over 70s or people with co-morbidities, the minister also announced.
The government is firing on all cylinders to speed up vaccination
"We can afford to lower the age of vaccination"
> Brazil: half of intensive care patients are under 40
The majority of Brazilians suffering from Covid in intensive care are now under 40, revealed the coordinator of a study from the Brazilian Association of Intensive Care (AMIB).
Those under 40 infected with the coronavirus in intensive care, now numbering more than 11,000, became the majority (52.2%) in March, said AMIB study coordinator Dr. Ederlon Rezende. They were only 14.6% at the start of the pandemic a year ago, then 45% between September and February, according to the same study.
> France: ICU admissions still on the rise
The number of patients with Covid and treated in critical care services in France stood at 5,838 on Sunday against 5,769 the day before, according to data published by the health authorities.
176 additional deaths in hospitals were recorded in 24 hours to reach 72,626, the total number of deaths in the country since the start of the epidemic reaching 98,750. The number of new cases of infection identified in 24 hours by France is also 34,895 Sunday against 43,284 Saturday.
MORE ON COVID-19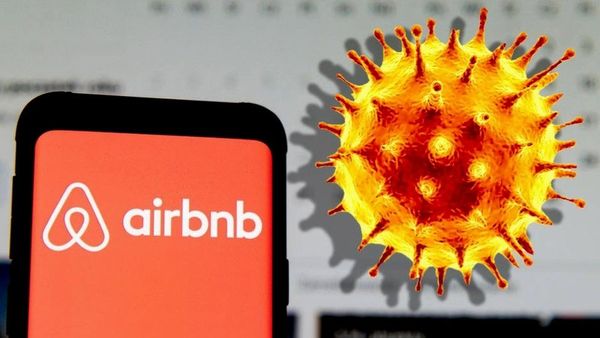 Airbnb has COVID and Should Be on a Respirator"
Is Airbnb valuation overheated? Airbnb (NASDAQ:ABNB) In a foot race between the two over the next few years, Braemer Hotels has a better chance of 'winning'."— Whitney Erin JohnsonSILICON

YEET MAGAZINE30 APR 2021 • 3 MIN READ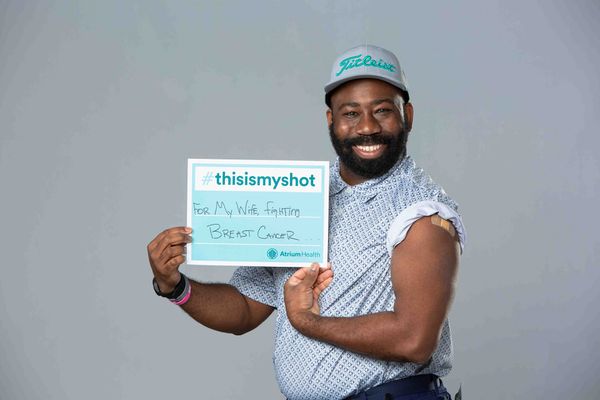 If The Covid-19 Vaccine Becomes Mandatory, How Will It Be Enforced? Join The Conversation.
By Paul Holloway | YEET COVID-19 Information Center Get updates about coronavirus to keep yourself and the people around you safe. Looking for COVID-19 vaccine info?Get info about COVID-19 vaccines, including who can get one and resources.Go to COVID-19 Info

YEET MAGAZINE20 APR 2021 • 38 MIN READ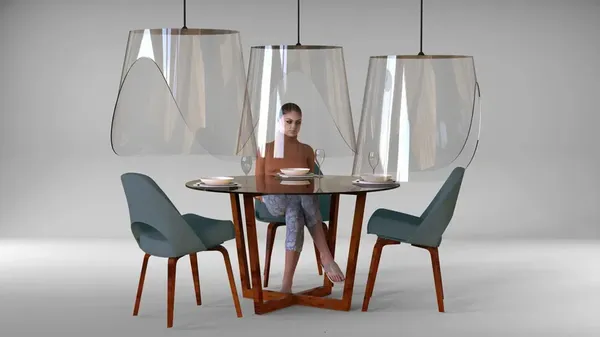 Coronavirus Covid-19 A French Designer Creates A Revolutionary Concept For Eating Without Risk In Restaurants
By Tania Mendez - Bars and restaurants could reopen sooner than we expected but under what conditions? Christophe Gernigon, a French designer from Normandy, offers his own concept to protect customers.

YEET MAGAZINE12 APR 2021 • 2 MIN READ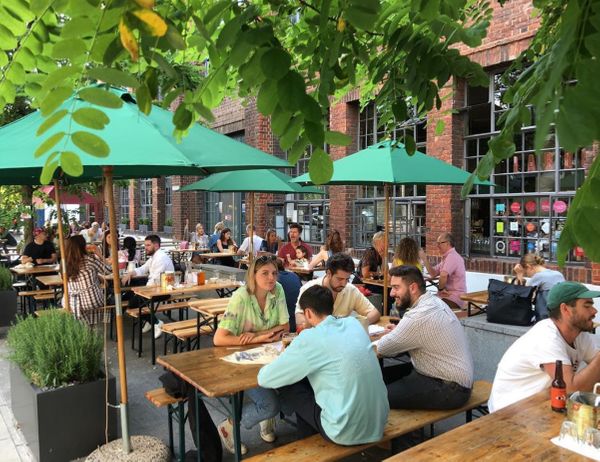 LIVE - Covid-19: England reopens its shops and terraces
Drink a beer on the terrace, go shopping, go back to the hairdresser: the English are regaining precious freedoms on Monday, with the lifting of many restrictions.

YEET MAGAZINE12 APR 2021 • 7 MIN READ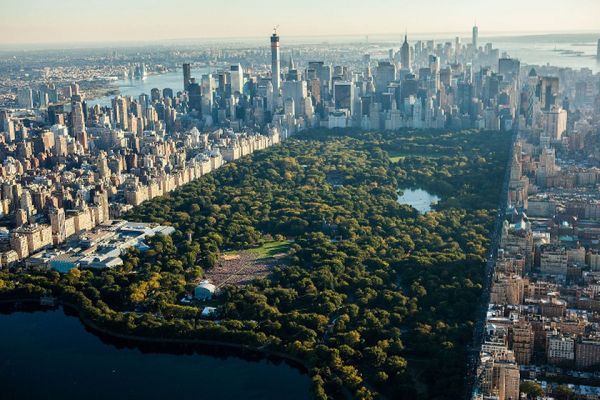 Where To Travel In April When Covid Restrictions Are Lifted?
By Sonia Perez | We've Selected Some Warm And Hot Destinations Where Our Partners Will Welcome You With The Hospitality That Characterizes Their Properties. The Choice Is Yours!

YEET MAGAZINE9 APR 2021 • 4 MIN READ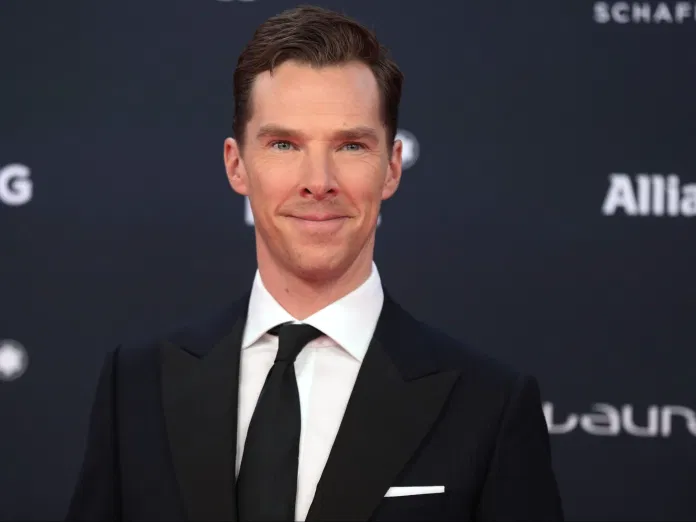 Who Is 'Patient Zero' In The Coronavirus Outbreak? Benedict Cumberbatch Fears He Is.
Actor Benedict Cumberbatch now fears he was the man with the first confirmed infection of the new coronavirus in a surprising interview.

YEET MAGAZINE7 APR 2021 • 3 MIN READ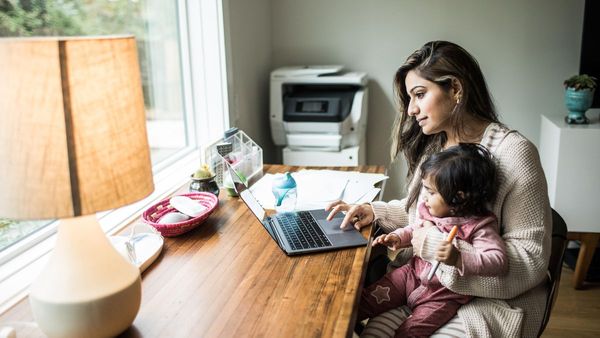 "Covid-19 might just come with a silver lining": How a global pandemic has highlighted the importance of employee well-being.
COVID-19 and employees' mental health, By Maitiu Boylan.

YEET MAGAZINE24 MAR 2021 • 11 MIN READ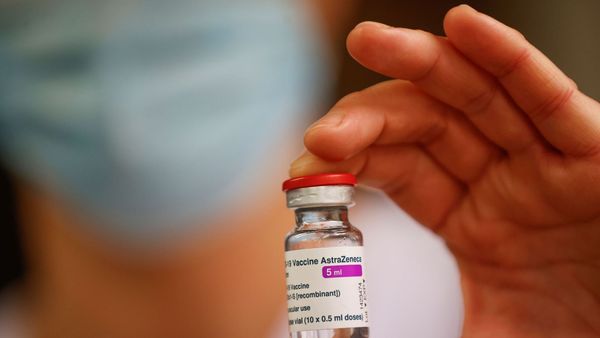 Covid-19: what's happening with the AstraZeneca vaccine?As a precaution, Denmark, Iceland, Norway, Bulgaria and Thailand have suspended its use over fears of blood clots.
It's in the news Covid-19: what's happening with the AstraZeneca vaccine? As a precaution, Denmark, Iceland, Norway, Bulgaria and Thailand have suspended its use over fears of blood clots. The

YEET MAGAZINE16 MAR 2021 • 3 MIN READ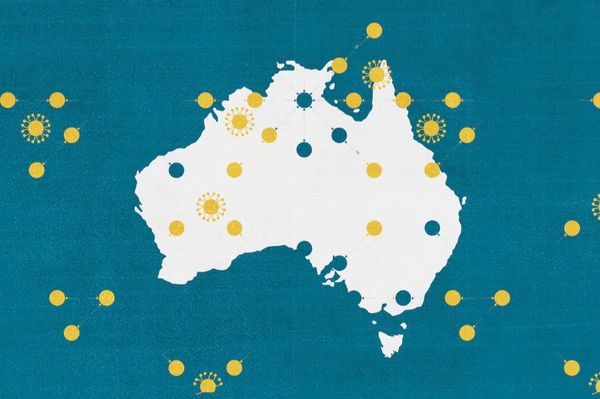 Adopted in Asia and Oceania, is the "Zero Covid" strategy applicable in Europe?
More and more specialists are pleading for the application in Europe of the so-called "Zero Covid" strategy, which has proved its worth in Asia and Oceania. This aims to reduce

YEET MAGAZINE25 FEB 2021 • 3 MIN READ
Traveling to Thailand during Covid-19: What you need to know before you go
UNLOCKING THE WORLD ( YEET) Editor's Note — Coronavirus cases remain high across the globe. Health officials caution that travel increases your chances of getting and spreading the virus. Staying home is

YEET MAGAZINE17 FEB 2021 • 3 MIN READ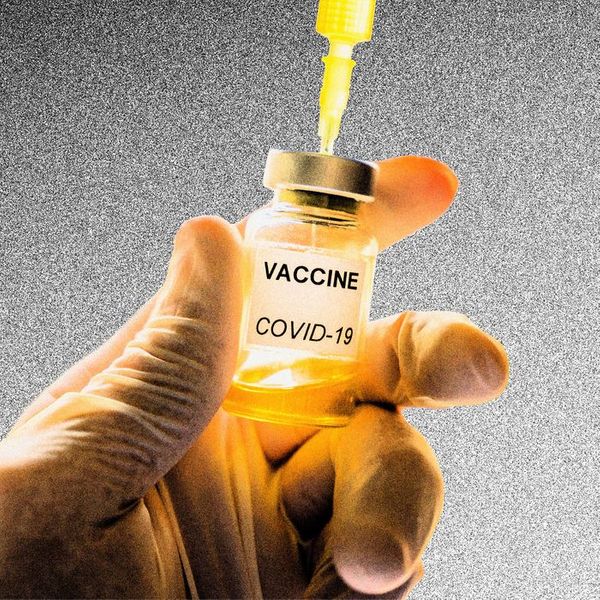 COVID Quarantines Not Necessary for Vaccinated People.
Fully vaccinated Americans can now skip quarantines if they are exposed to someone infected with COVID-19, new federal guidelines say. "Fully" vaccinated persons who meet criteria will no longer be

YEET MAGAZINE12 FEB 2021 • 2 MIN READ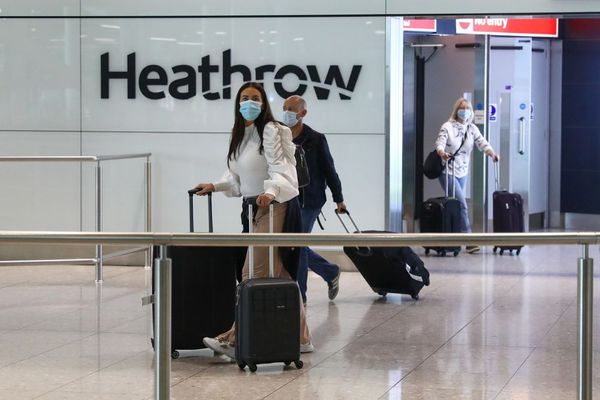 New rules on mandatory Covid-19 testing for travel to the UK from 15 February
From the 15 February, anyone permitted to arrive into the UK will need to self-isolate and, in addition to existing pre-departure requirements, it will be mandatory for all arrivals to

YEET MAGAZINE12 FEB 2021 • 1 MIN READ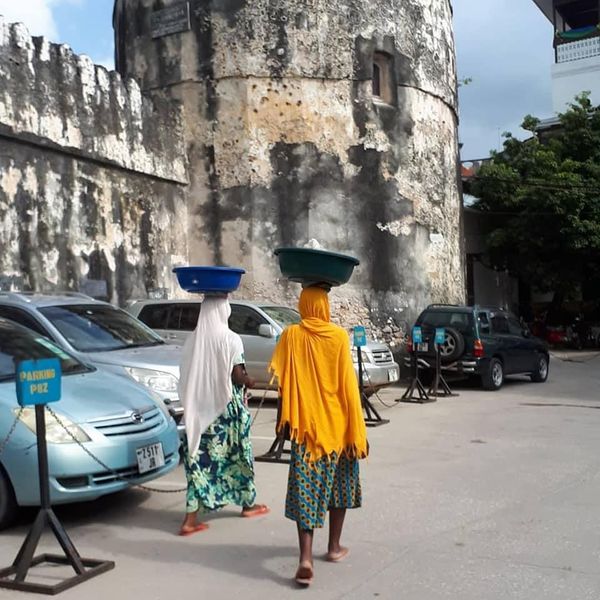 A Day In Zanzibar : A Perfect Choice In The Times Of Covid 19.
Zanzibar by far is the most affordable destination with some of the best beaches on earth. Want to know what the best beaches in Zanzibarare? Some of the great Zanzibar

YEET MAGAZINE24 JAN 2021 • 2 MIN READ
Coronavirus(COVID-19) News: France to reopen border with UK.
Officials have reached a deal to reopen the border between the UK and France to hauliers and some passengers, including EU citizens, from Wednesday — providing they test negative for coronavirus.

YEET MAGAZINE24 DEC 2020 • 1 MIN READ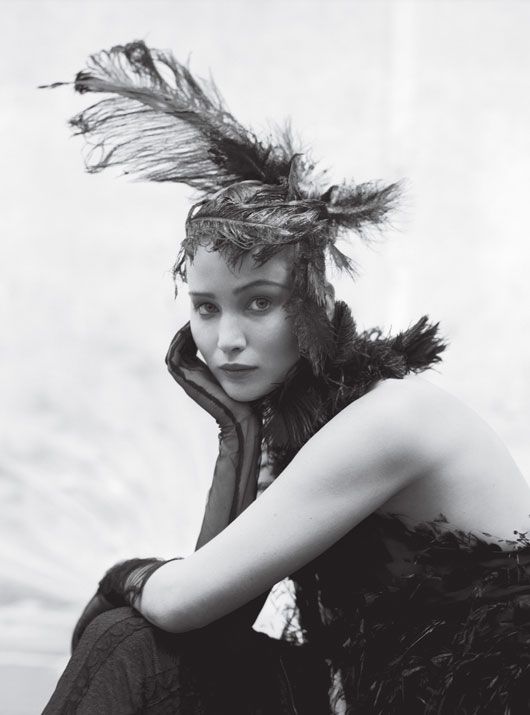 Dressing Up In The Times Of Covid19.Do you dress up during a lockdown, and why?
You should not use a lockdown to just "give up". One day, life is going to start up again. One way or another, it will have to. And when it

YEET MAGAZINE19 NOV 2020 • 1 MIN READ
How companies will work post COVID19: embracing a remote-first culture.
How companies will work post COVID19: embracing a remote-first culture. Companies are thinking about how and when to have employees come back to work. Due to social distancing requirements, many

YEET MAGAZINE11 JUL 2020 • 6 MIN READ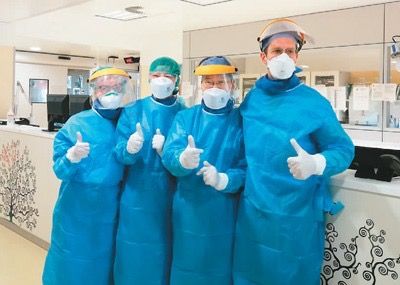 China Selflessly Extends Helping Hand To Countries Around World In Global Battle Against COVID-19
http://en.people.cn/n3/2020/0325/c90000-9672307.html China may not have fully recovered from the impact of the novel coronavirus pandemic, but it has still selflessly offered help

YEET MAGAZINE25 MAR 2020 • 1 MIN READ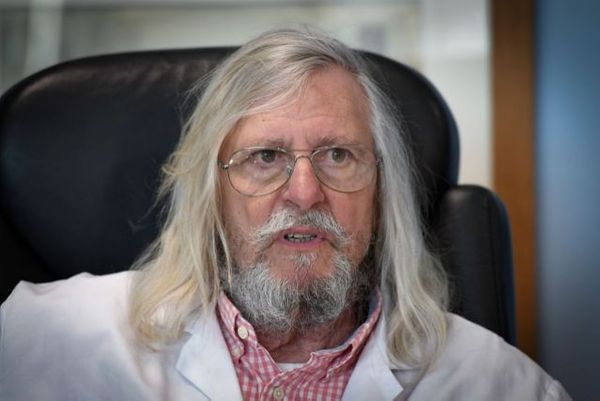 Chloroquine Treatment Of Covid-19: "What People Say About Side Effects Is ," Ridiculous" Says French Doctor And Infectious Disease Specialist Didier Raoult
Infectious disease specialist Didier Raoult wants to "treat and screen" to fight Covid-19.Infectious disease specialist Didier Raoult wants to "treat and screen" to fight Covid-19. Read more here

YEET MAGAZINE21 MAR 2020 • 1 MIN READ