DESIGN - ARCHITECTURE
BY  Paola Bapelle  YEET MAGAZINE  Updated 0200 GMT (1000 HKT) July 20, 2021
Industrial and Product Designers,  they are reinventing the Italian spirit. And they aren't done fascinating us.  Last week, we sat with the dynamic duo to discuss their upcoming  design house ( DRAW) , their biggest project yet.
Founders  Luca Martorano And Mattia Albicini Sat Down With YEET for An Exclusive Interview.
Not an easy task to be honest but we finally made it, to interview two of the most prolic designers in Milan last week, Luca Martorano and Mattia Albicini, founders of DRAW.
Luca and Mattia, who graduated in 2005 in industrial design at Politecnico di Milano, but only met in 2008, were working in Milan in the same project team, and they had the opportunity to exchange views and ideas on product design, immediately perceiving a strong synergy and gradually establishing a deep friendship beyond the professional activity.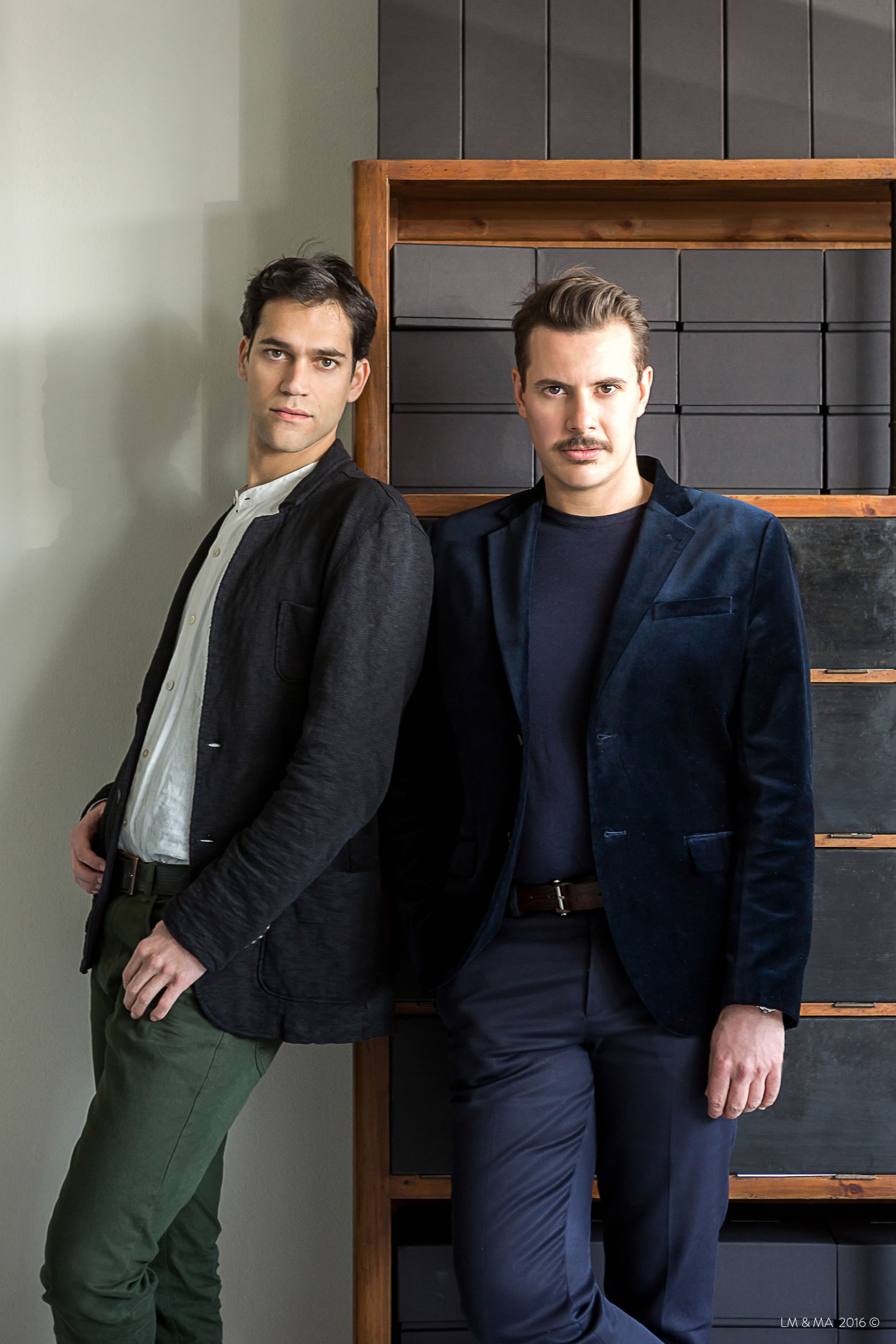 In 2018, they founded DRAW, which is not only a Studio based in Milan and Bolzano, but also a concept, a brand defined around their own design vision. Their values aim at production quality, expressiveness, and a composed and measured elegance.
DRAW is a container of projects and production experiences that are very different from each other, which can essentially be traced back to three main strands, often mutually contaminated
There are works pursued by means of 'reduction', i.e. aimed at stripping the result of everything that is not strictly necessary both on a functional and formal level.
These aspire to reach the typological essence or the most authentic value of use, bending every creative and constructive choice in this direction.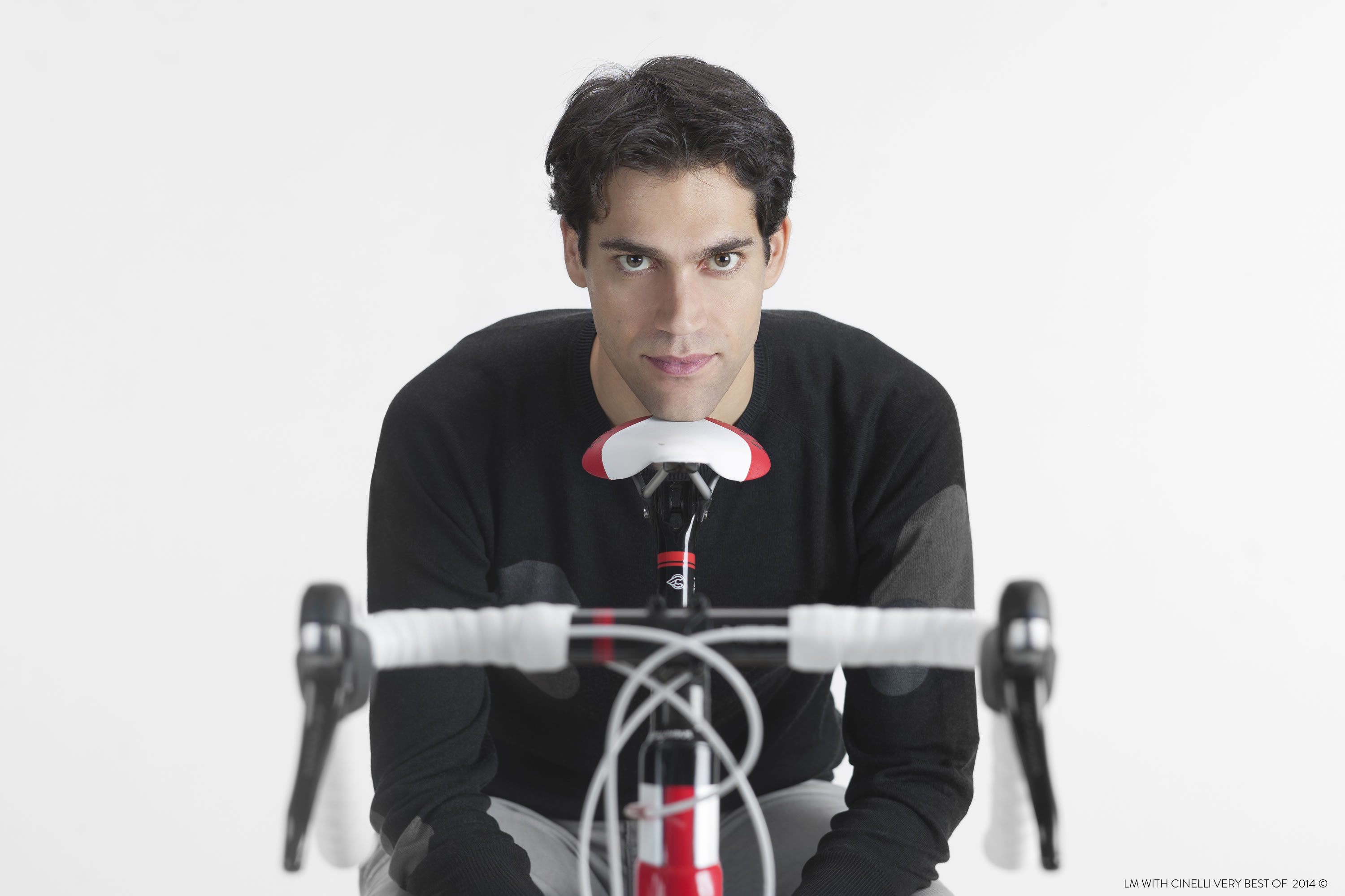 Then there are works of 'memory', which start from a historical quotation, be it an environment, an object, a technique or a formal language.
They are intended to recall authors or moments from the past, reinterpreting them with respect, contemporaneity and originality.
Finally, there are works of 'experimentation', in which an idea, a need or a particular technique has offered free inspiration for the project.
Despite the great differences, each work is linked to another in terms of depth of research, maximum care of the final result, attention to the relationship among the people involved, and certainly, from the first sketches to the final result, they are all fed by a passion for drawing.
YM: Can you tell us about your childhood and how your passion for design developed?
DS: We were both passionate about drawing but also and above all about construction and "deconstruction" of small objects.
Just like many children, the curiosity to look into things to understand how they work and how they were built, for us it has pushed itself to the limit imagination then, gradually, sensitivity to form, detail, and tactile appearance material of the world around us.
An exploration that continues today in the world artificial but also natural.
YM: What inspires you and your work?
DS: Inspiration can take place in very different situations and arise from different fields.
A need, a discussion, a visit to a museum, a film, an object designed very well orvery bad, even a walk in nature can be a source of inspiration.
In a particular sector as explored as the interior and the furniture, we look for inspiration looking at the past,to the authors (designers) who made the history of design.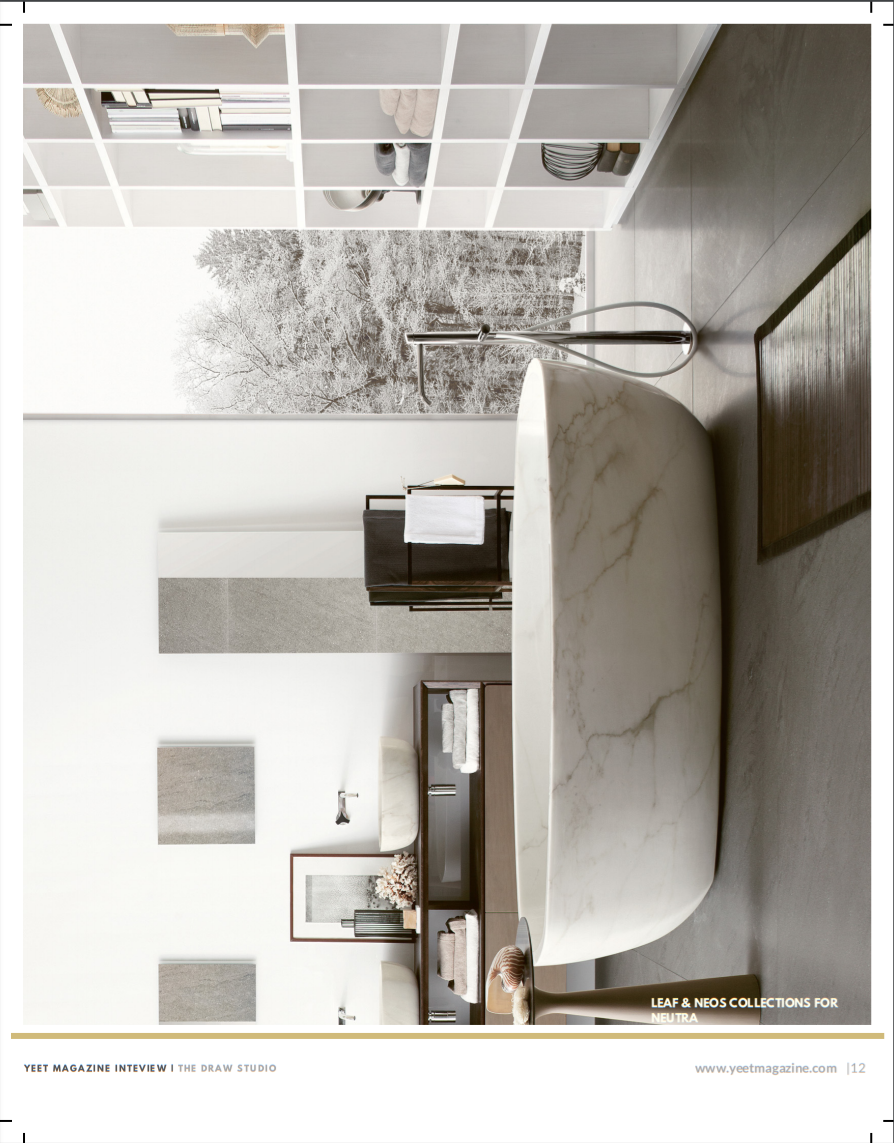 The famous ones, but also the lesser known, or the anonymous objects of unknown authors. We observe objects, gestures, customs, fashion, traditions. We seek to reinterpret them with respect, modernity and originality.
YM: What's the one thing that sets a successful designer apart?
DS: This is a difficult question, we are not famous designers and there is still a long way to go for us to be able to say it ... What we think is that maybe there is not a single thing, but a good mix of different aspects: Tenacity and patience, continuous research, working with passion, care, attention, dedication.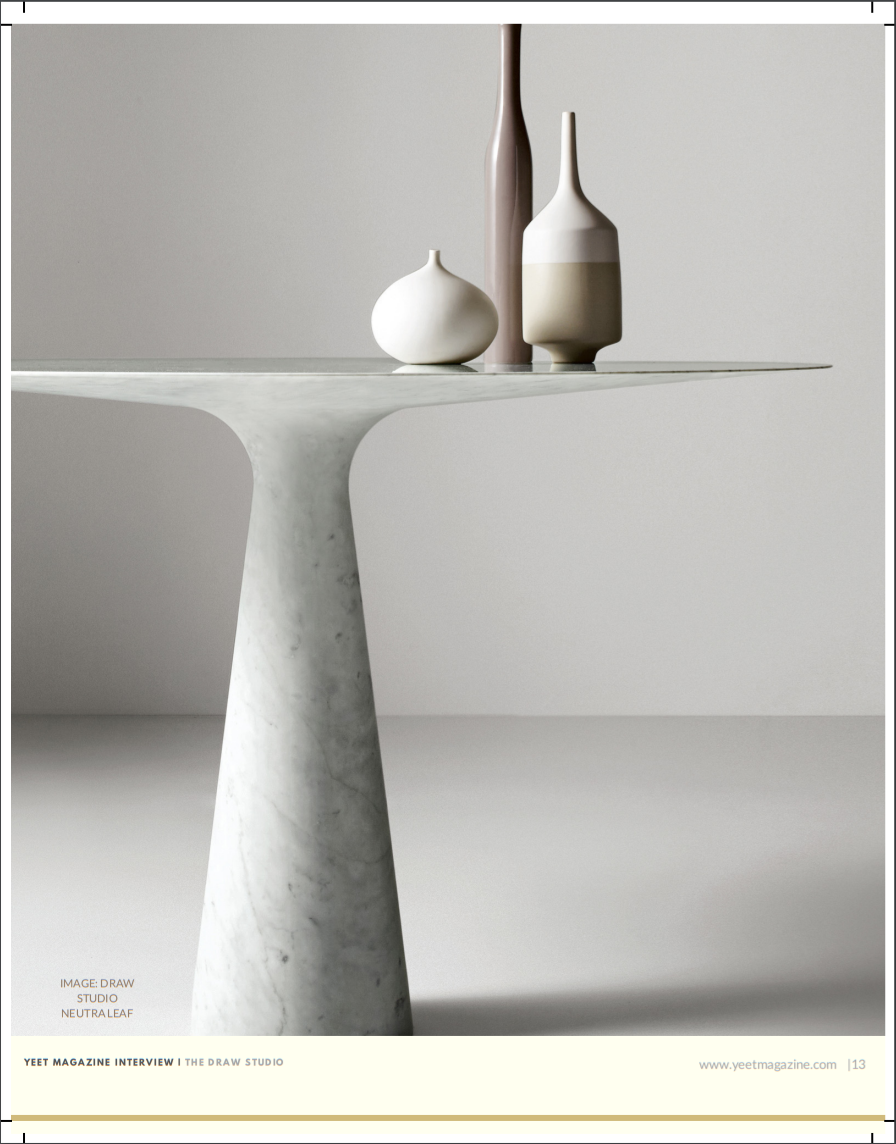 Follow one's own path, have respect for the work of others and remember that
people you work with come before any other result. Perhaps it sounds rhetorical, but it is so, it must be so.
YM: What is your workspace like?
DS: In Milan we have an office made from a portion of a converted industrial warehouse, an old artisan workshop in the historic center of Bolzano . A place that was first converted into a laboratory office. We love being in places with a lived past, where people decades before us,have worked and transformed materials.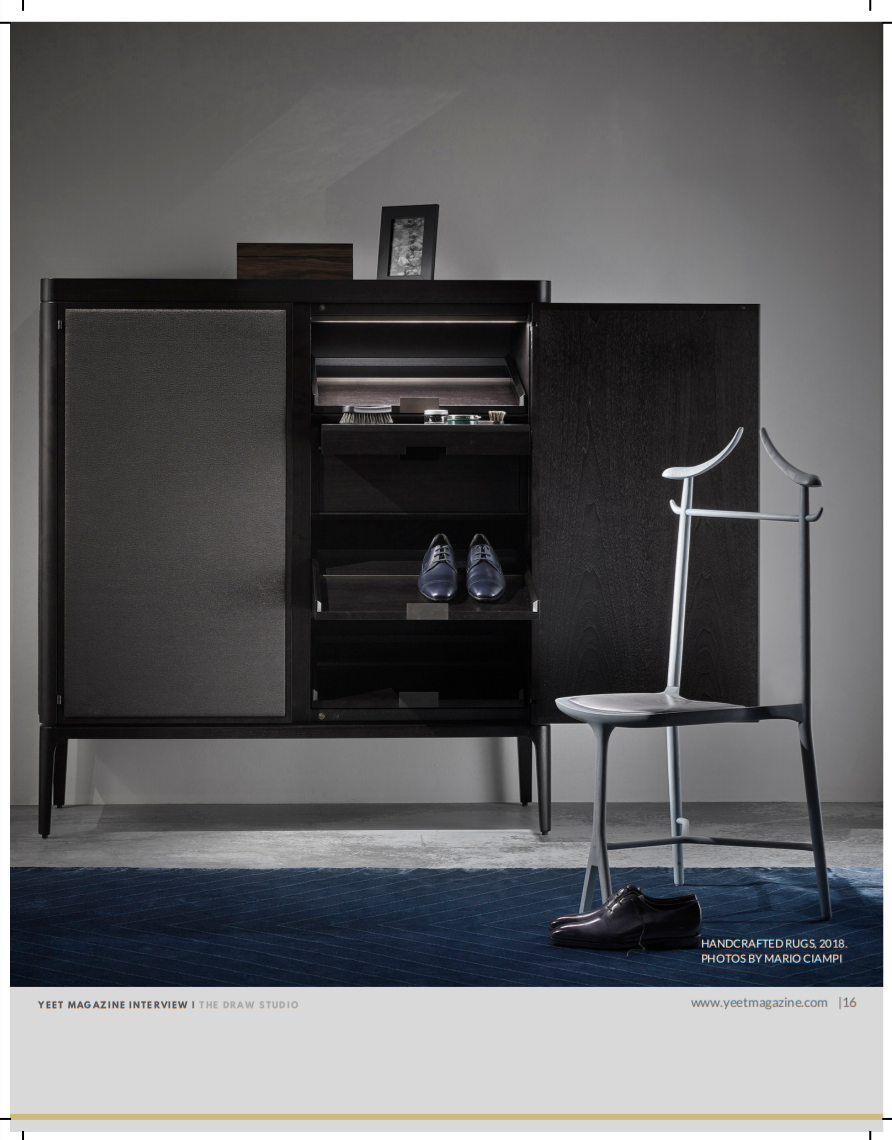 YM: How do you explain Italy being such a reference for Design trends and how do you intent to participate in keeping it that way?
Italy is special for its history, not only artistic and cultural, but also creative, of craftsmanship and production.
A large number of small and medium-sized companies continue to produce extraordinary objects and they keep centuries-old techniques and traditions alive, handing down and perfecting this know-how to future generations.
We love this aspect of our country, and we are committed to supporting these realities, experimenting with them and providing creativity transversal and dynamic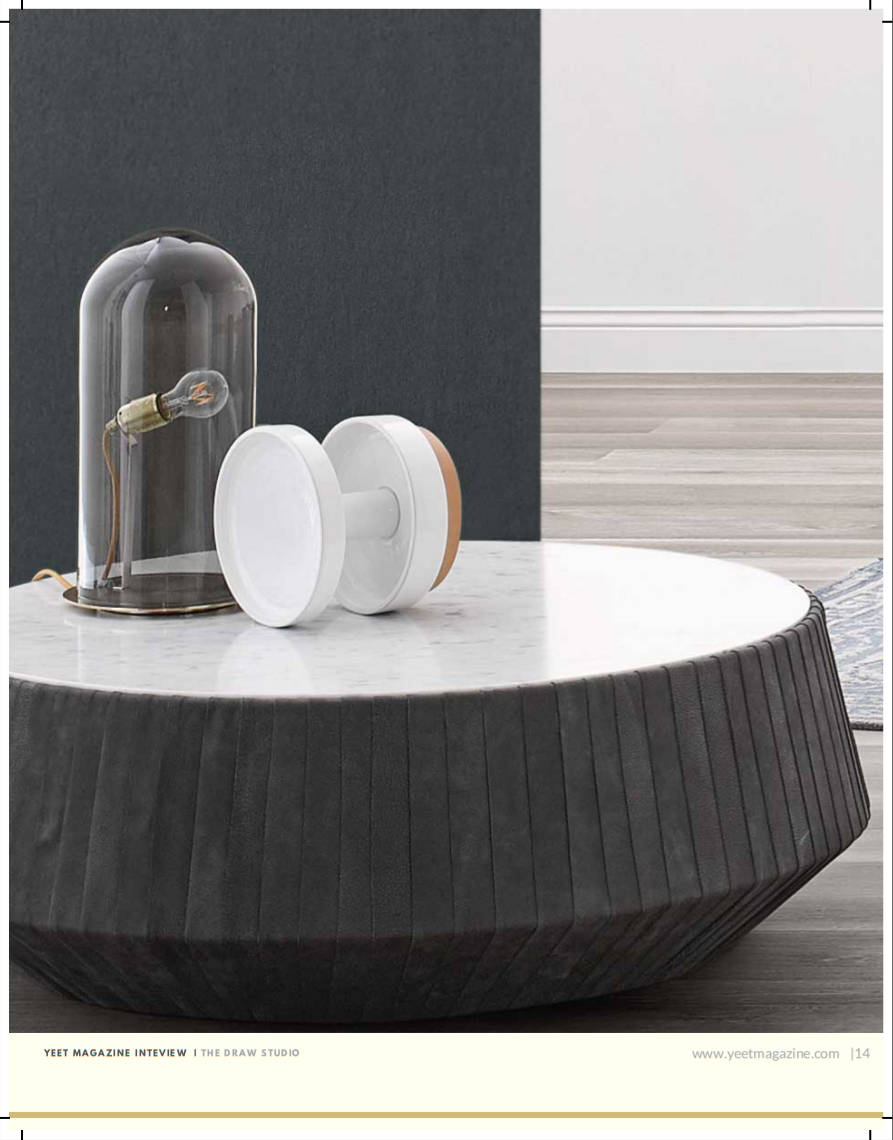 YM: Many think your work revolutionizes the industry, is it intentional?
DS: This is also a difficult question ... As stated in point 3, it is not so, and we do not feel so.
The feeling is that some things start to work, several customers have trusted us, and we hope to have more and more opportunities to continue working at a good level.
DS: For the moment we do not believe we have revolutionized or even changed much of the Italian production. Let's hope we can do it one day. For now it's just a dream ... but we're here working hard.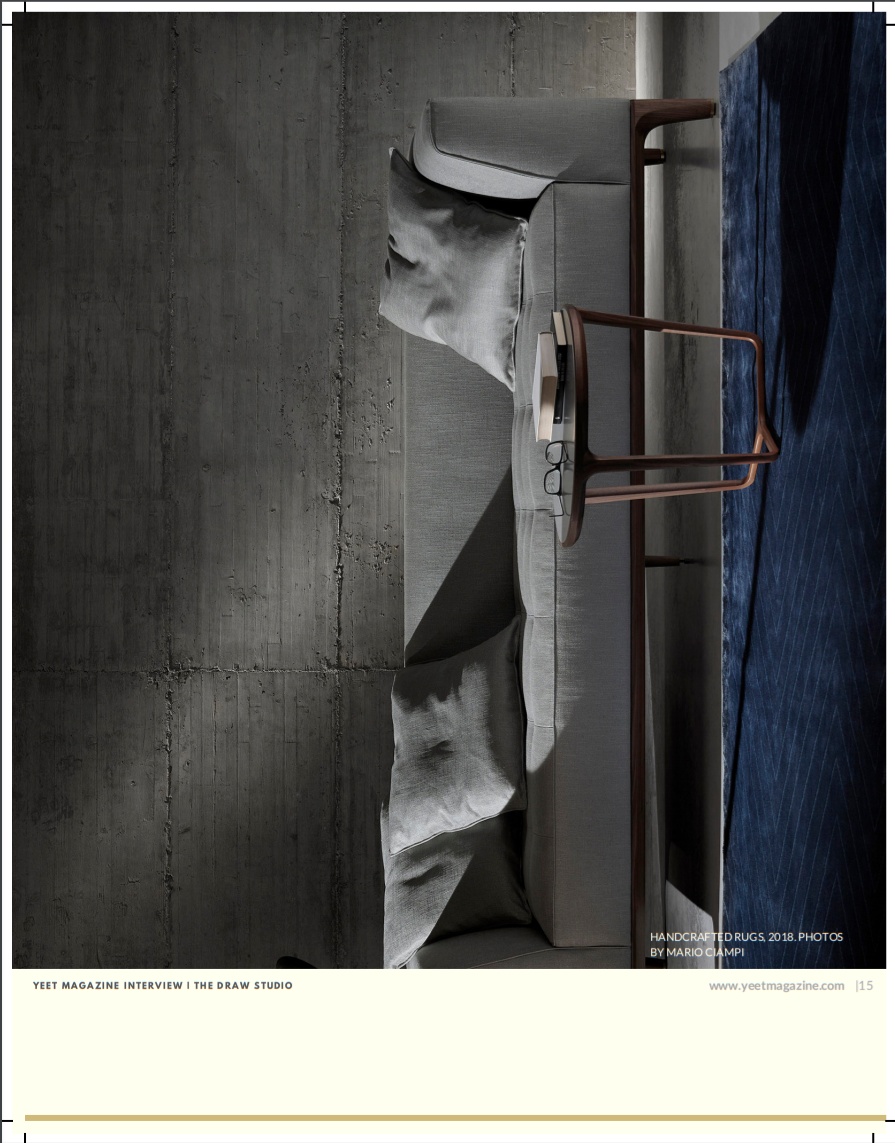 YM: Who's your favourite design icon?
DS: Italian architect Giò Ponti. Not only for the objective and now recognized quality of the works, but also for the variety of cultural and artistic projects and initiatives he has promoted.
From architecture to design, from publishing to theater, from artistic to theoretical and academic work). And then for the methodical personality, whimsical, resolute, stubborn.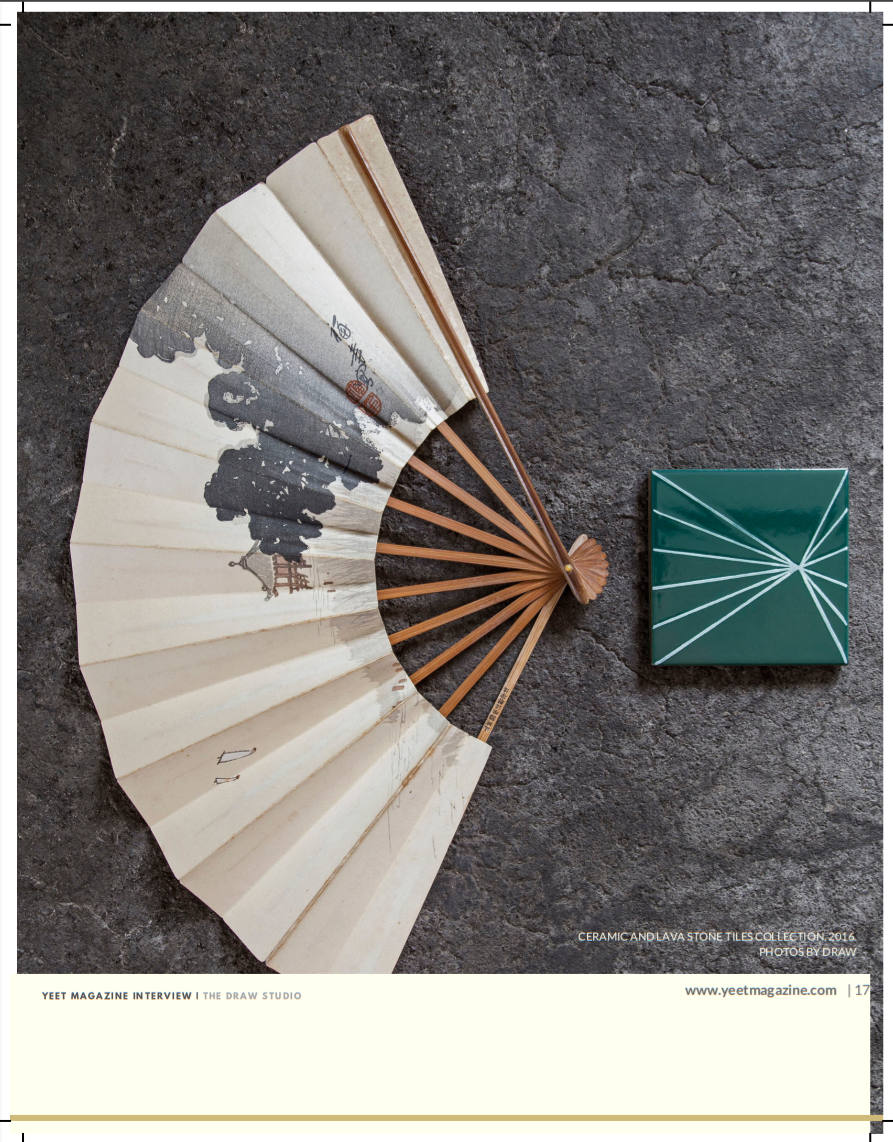 YM: One big characteristic of the home of the future?
DS: Authenticity. When an environment is authentic, the mood of those who live there is also positive and well prepared. Unfortunately, today's homes are rich in values, objects, wall coverings, "fake" materials, that look like one thing but are actually another.
The same happens outside the home, where we try to remove from our sight what we don't want to see to move it elsewhere.
we'd like to imagine a future in which a house, a condominium, a city can be built around the real needs, leasant, autonomous and authentic towards those who live there and the environment surrounding.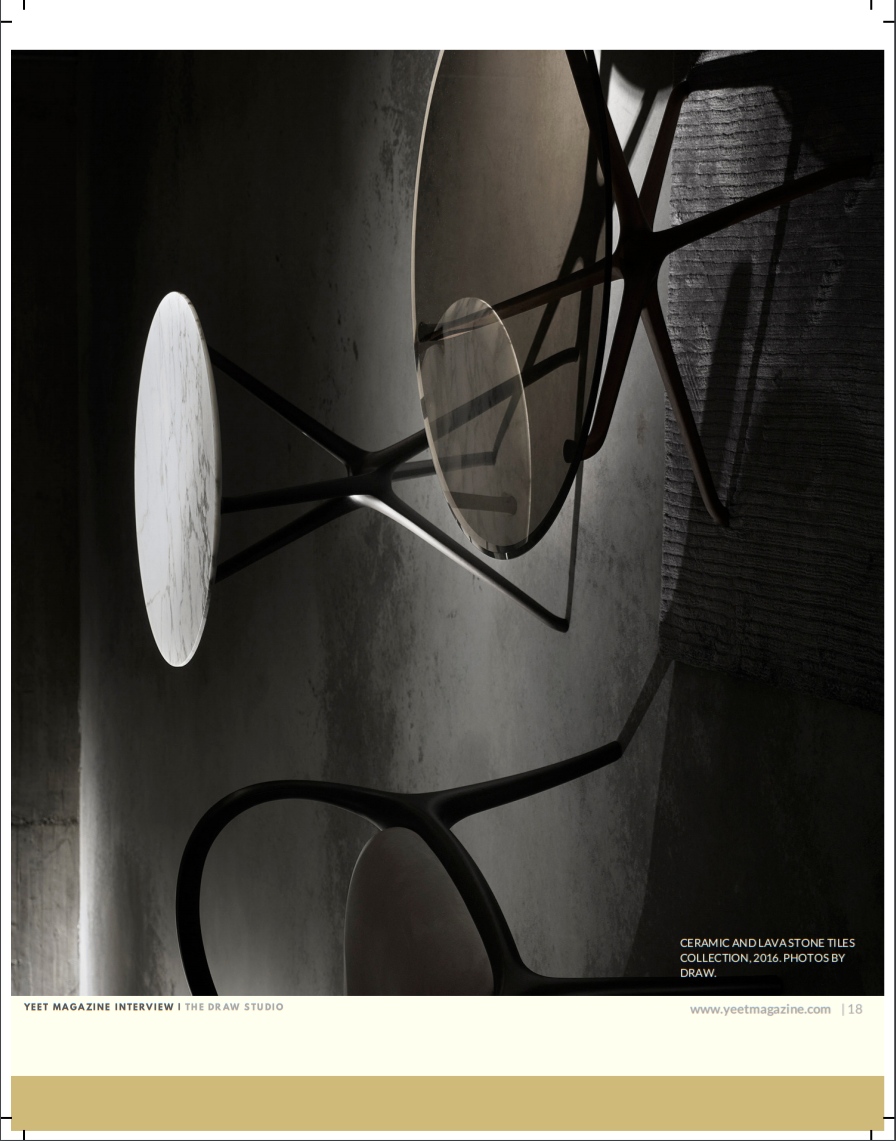 YM: Where does the focus need to be, for aspiring designers?
DS: Many young designers could be more humble, spontaneous and less "built".
Often we have the feeling that some of them, despite being very young, build around themwork an artificial image, ephemeral and based on appearance. We like to think we should behind each image there is constant and concrete work, made of commitment and dedication.
YM: Do you have any exhibition coming?
DS: Certainly, the Salone del Mobile in Milan. We will participate with a series of living, dining complementsand night, and then a collection of lamps for some Italian companies of excellence.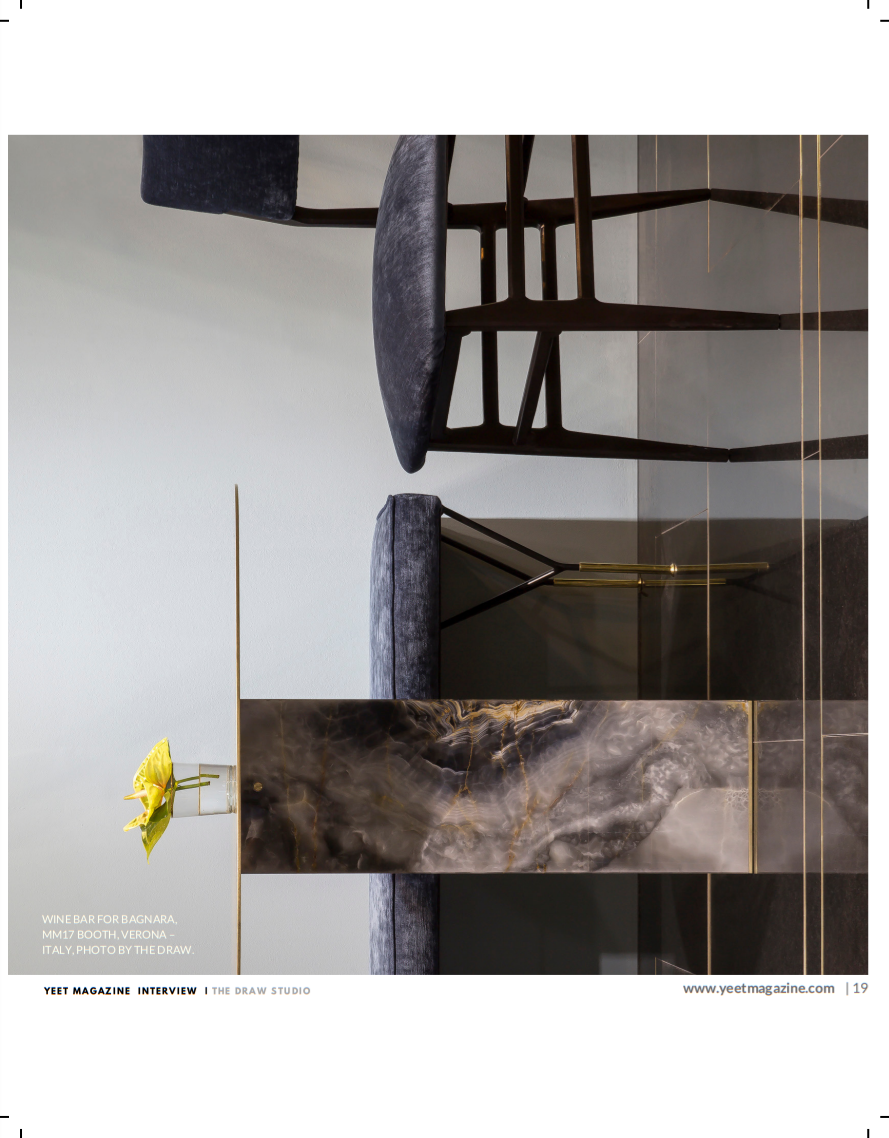 YM:what prompted you to found DRAW and what do you want to express?
DS:DRAW, which besides being a physical practice based in Italy in Milan and Bolzano, is beforea whole concept, a brand created around our project idea, whose values aim at quality productive, with refinement and with a composed and measured elegance.
DRAW is a container of projects and production experiences that try to involve excellence in Italy and abroad productive able to combine constructive ability, dedication to tradition, availability to experimentation and quality in communicating one's values.
We are constantly working on alongside production, we like to observe how a material turns into an object, we care abouthow this is done and by whom it is done, trying to understand its secrets and appreciating the imperfection of manual labor.
YM:What are the distinctive features of your projects?
DS: In DRAW we have collected very different projects, but we can identify themessentially three types of work, often mutually contaminated.
There are jobs pursued by "reduction", that is to say, to strip the result from all that is not it is strictly necessary both on a functional and a formal level. These aim to achieve the most authentic typological essence or use value, and to bend any creative and constructive choice into this direction.
There are also works of "memory", which start from a historical quotation, be it an environment, a object, a technique or a formal language. These are intended to evoke authors or moments of the past, reinterpreting them with respect, modernity and originality.
Finally, we find "experimental" works, in which an idea, a need or a particular technique offered a free inspiration for the project.
Despite the big differences, each job has in common with others for depth of research, utmost care in every detail, attention to the relationship between the people involved and, starting from the first sketches to the end result, they are all fueled by a passion for drawing.
Mattia Albicini , Luca Martorano for DRAW studio.
Contact :drawstudio.eu
Upcoming exhibitions : Salone Del Mobile, Milan. 09 APRIL - 14 APRIL 2019.
FOLLOW STORY ON INSTAGRAM
Keywords : sketching,engineering,sketch,design process,prototype,drawing office,analog,define,engineers,exploration examples,design,sketching,engineer,manufacturing , ideas,italy, trends.
SUBSCRIBE TO YEET  
Get YEET MAGAZINE first thing in the morning in your inbox  / Wake up to the day's most important news.
READ MORE IN
DESIGN &ARCHITECTURE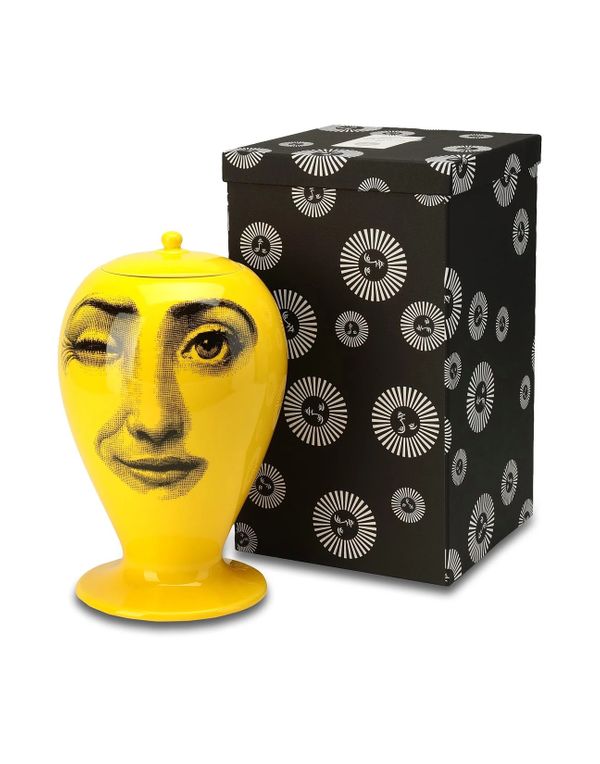 YEET HOME- FORNASETTI VASE available NOW on viaparioli.com - Free shipping. Use our code Yeetsentmehere 20% discount
Shop Top Fashion, Beauty,Design, Art pieces and more trendy must haves in 2021 | YEET MAGAZINE

YEET MAGAZINE30 APR 2021 • 1 MIN READ

YEET MAGAZINE30 APR 2021 • 1 MIN READ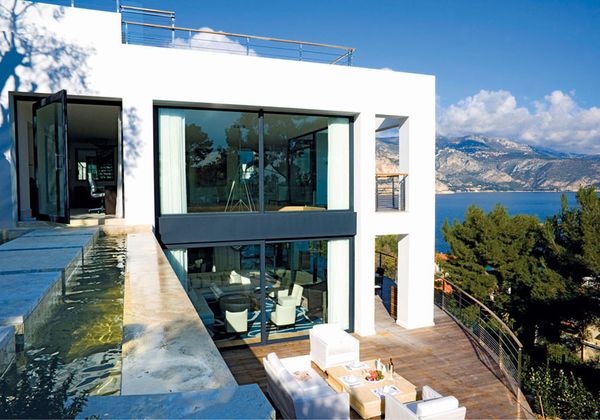 At Home In Spectacular Villa Med: A French Riviera Hideaway Overlooking The Superyacht Circuit.
Dream villa on the French Riviera with splendid panoramic view over the Meditarrenian Sea There are some almost legendary spots all over the planet where famous jet set from all

YEET MAGAZINE30 APR 2021 • 3 MIN READ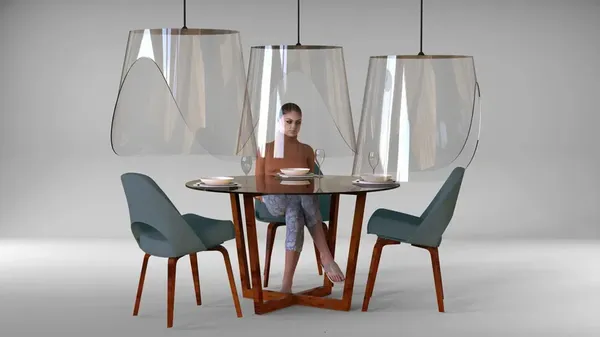 Coronavirus Covid-19 A French Designer Creates A Revolutionary Concept For Eating Without Risk In Restaurants
By Tania Mendez - Bars and restaurants could reopen sooner than we expected but under what conditions? Christophe Gernigon, a French designer from Normandy, offers his own concept to protect customers.

YEET MAGAZINE12 APR 2021 • 7 MIN READ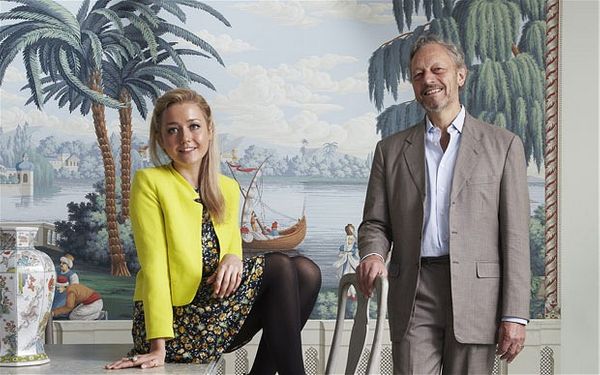 Inside The London Based Wallpaper House De Gourney.
By Julia Reid | If you follow her on Instagram, you may have noticed her obsession with hand painted wallpapers. De Gournay, Gracie, Zuber… She loves them all! So naturally, when you step into the London apartment of director of Cecile Gurney...

YEET MAGAZINE9 APR 2021 • 2 MIN READ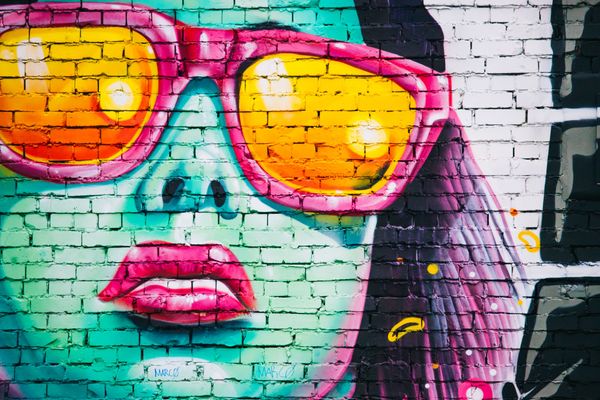 Yeet's favourite Instagram accounts for design, fashion and art inspiration
Logo for Prefer, a network of trusted professionals from people you know. If you're in NYC check them out @prefer A post shared by Moniker SF (@monikersf) on

YEET MAGAZINE9 APR 2021 • 11 MIN READ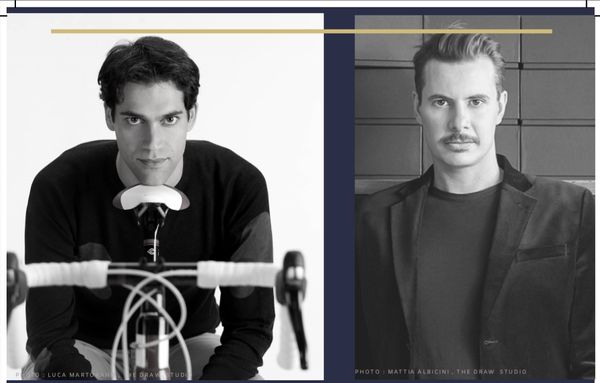 Traveling To Italy? Meet The Masterminds Behind The Incredible Italian Design House: Draw.
Founders  Luca Martorano And Mattia Albicini Sat Down With YEET For An Exclusive Interview. Not an easy task to be honest but we finally made it, to interview two of

YEET MAGAZINE30 MAR 2021 • 7 MIN READ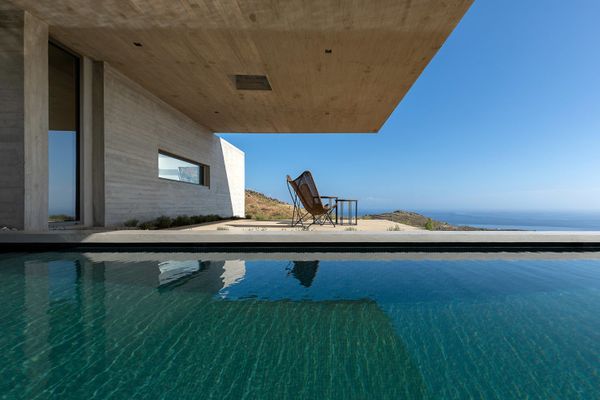 YEET ARCHITECTURE: Aristides Dallas : The Contemporary Architect Who Designs Cutting-Edge Houses.
Skyscrapers, Cultural Buildings, Hotels, Airports, Apartments And Now. The Lap House. Architecture around the world by contemporary architects including cutting-edge houses, skyscrapers, cultural buildings, hotels, airports, apartments. Usually, Architects are

YEET MAGAZINE26 FEB 2021 • 2 MIN READ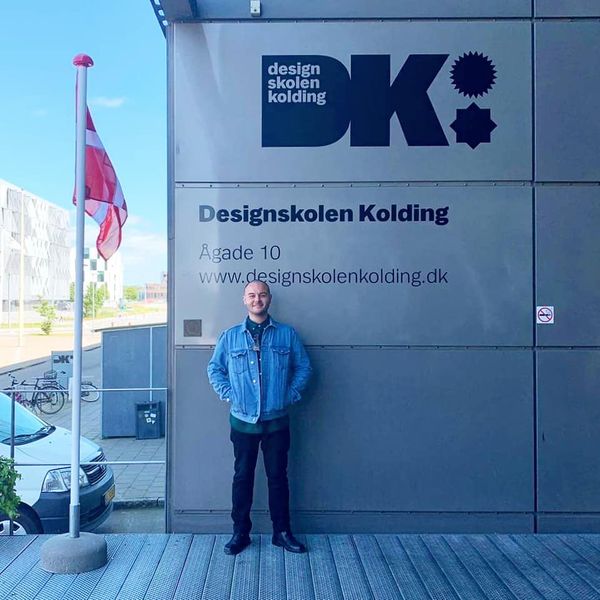 YEET Interview: Francesco Brunetti, The story Of A Young Danish Product Designer Turned Instagram Sensation.
Last Thursday, we sat down with the talented Francesco Brunetti, an industrial designer based in Odense, Denmark. The 29 years old born and originally from Italy was raised in Pescara,

YEET MAGAZINE25 JAN 2021 • 4 MIN READ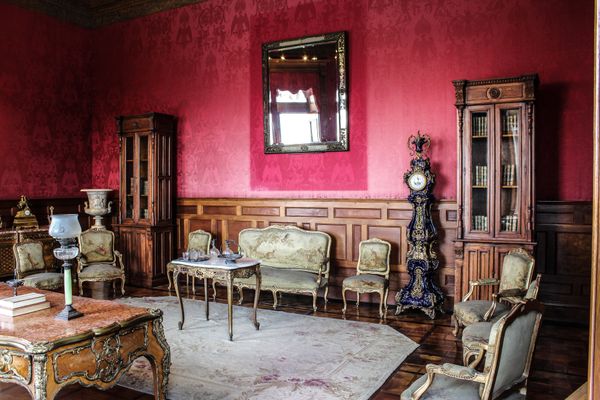 Chapulatpec castle: The 18th-century palace, known for its impressive gardens, served as the home of the Mexican President until 1939 and now houses the famous Museo Nacional de Historia
A visit to Chapulatpec gives glimpses into the lives of several generations of Mexico's heads of state from the eighteenth to the early twentienth centuries. Senior citizens are given free

YEET MAGAZINE29 JAN 2020 • 1 MIN READ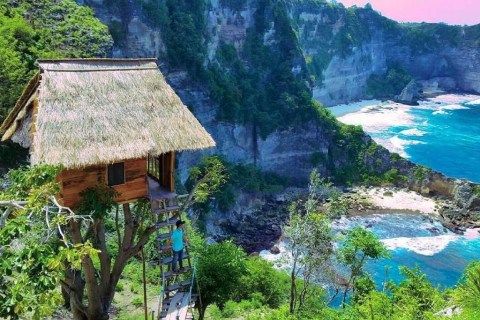 You can stay in a tree house in Bali overlooking stunning views for £30 a night
If you've ever dreamed of going to Bali but you haven't been able to afford it, you'll be over the moon to know you can now stay

YEET MAGAZINE2 OCT 2019 • 2 MIN READ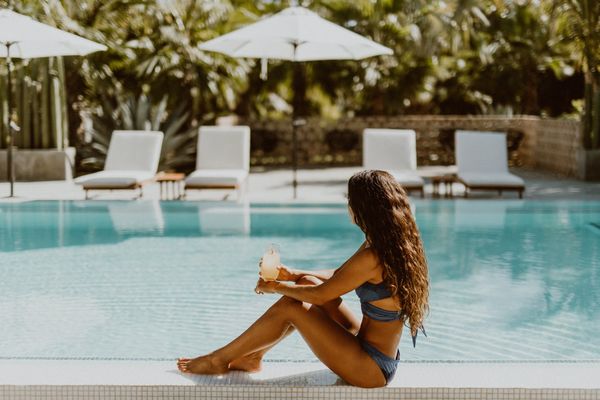 Threehouses: A High-end hideaway in San José Del Cabo, Mexico.
Exotic cocktails, superb food, parties beneath palms: The Acre near San José del Cabo in Baja California Sur, Mexico, is a paradise of well-being. As of this winter, you can

YEET MAGAZINE9 JUN 2018 • 1 MIN READ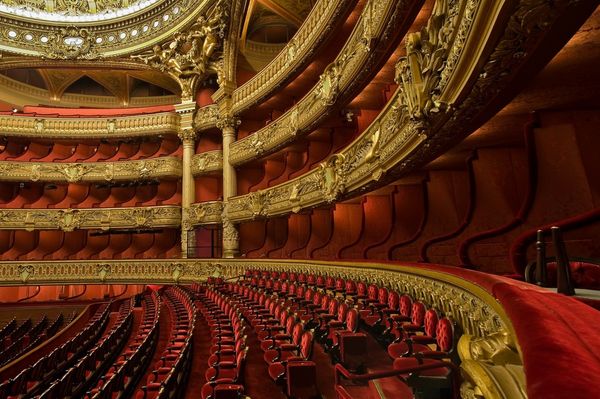 Enjoy the Stunning Paris Opera House and all of it's Small Secrets
There is no other building that shows the luxury and grandeur of Paris quite like the Paris Opera House. Everything about the Paris Opera House personifies the greatness of Paris

YEET MAGAZINE21 NOV 2017 • 2 MIN READ