Business: Inside The Impressive Bill Gates' Legacy
In 1975, Bill Gates changed the world by creating Microsoft. He has been one of the richest men on the planet ever since. Zoom on the fortune of the most famous computer scientist.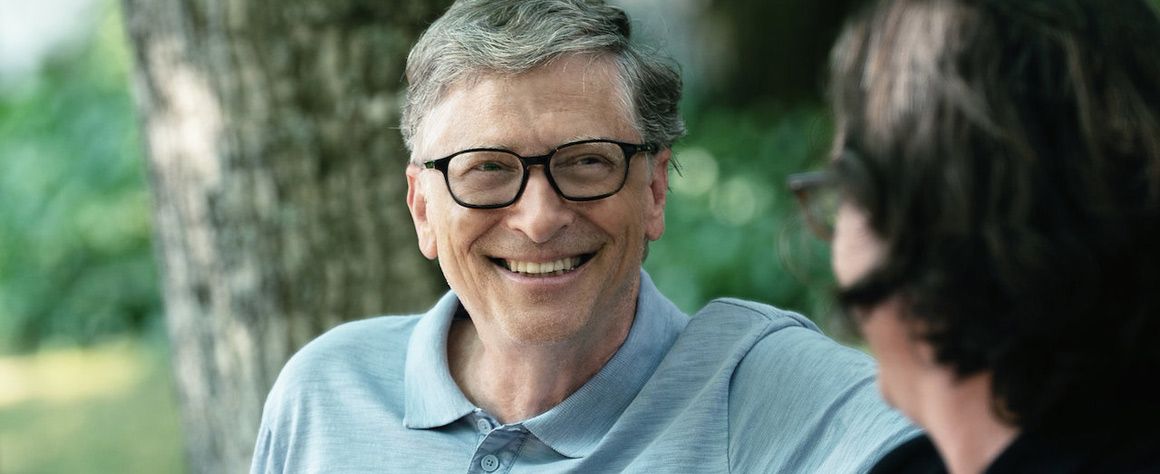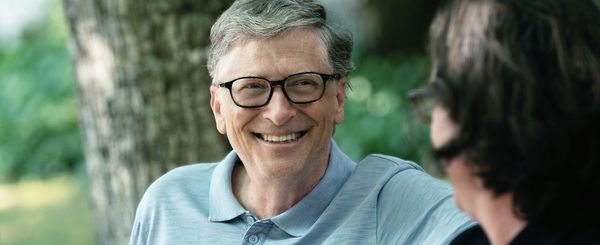 In 1975, Bill Gates changed the world by creating Microsoft. He has been one of the richest men on the planet ever since. Zoom on the fortune of the most famous computer scientist.
Promising beginnings
Son of a lawyer and a businesswoman, Bill Gates discovered his passion for computers at his private school in Seattle, Lakeside School. With his classmate Paul Allen , they make their first computer program: a game of noughts and crosses. Together, they entered Harvard in 1973 and met Steve Ballmer , future CEO of Microsoft . Very quickly, Bill Gates abandoned his studies to devote himself fully to his successful project. At 20, he perfected the first programming language developed for the Altair Basic personal computer. It is the first software published by the company Microcomputer Software, founded in 1975 with his childhood friend.
Microsoft's success
The computer companies are fighting it, Microsoft develops an operating system to be marketed with every IBM PC computer before acquiring the rights to the operating system from the company Seattle Computer Products for commercialization. These contracts represent pivotal moments in Bill Gates' career, since, from that point on, his fortune will continue to grow.
Its range of software evolves with Microsoft Office . In the 1980s, Windows became Microsoft's cash cow, with a grip on the world market of around 90%. In 86, the Microsoft title goes public. The same day, Bill Gates becomes a billionaire. Ten years later, he becomes one of the richest men in the world. 50% of his fortune comes from his actions at Microsoft. In 2020, Bill Gates leaves his company and retains only his function of technical advisor. He still owns 1.3% of Microsoft's capital.
Bill Gates' real estate investments
With his wife Melinda Gates , ex-marketing director of Microsoft, and their three children ( Jennifer Katharine , Phoebe Adele and Rory Jo ), they occupy a house on the edge of Lake Washington estimated at 131 million dollars. In March 2020, the couple bought a 550-square-meter pied-à-terre valued at $ 43 million, the most expensive home in San Diego, California. It is also in this American state that the Gates family owns an equestrian estate purchased for $ 18 million in Rancho Santa Fe County, according to the economic magazine Wall Street Journal . To extend his heritage, Bill Gatesinvested in 97,900 acres across the United States. A total that makes him the leading private agricultural owner in the country. The businessman relies on land resistant to the effects of global warming and the cultivation of plant-based meat substitutes.
His charities
If Bill Gates has moved away from Microsoft, it is also to put his philanthropy at the service of the most disadvantaged. Thus in 2000 the Bill and Melinda Gates Foundation was created. Its goal: to work for education, health, agriculture, but also to fight against poverty. An ambitious program which did not fail to restore the image of the billionaire, formerly sued for monopoly. With an annual budget of over $ 4 billion, Bill and Melinda Gates have donated significant contributions, such as the $ 250 million given to the World Health Organization (WHO) in 2005.
However, the generosity of Bill Gates is subject to controversy, since it allows him to enrich his portfolio and the multinationals. First, thanks to tax evasion, but also with the help of an investment fund to which the foundation is backed. In 2007, Los Angeles Times revealed that 95% of its funds are placed in profitable investments. For example, the Bill and Melinda Gates Foundation invests money in companies like Total, Monsanto and Coca-Cola. Companies sometimes responsible for the diseases fought by the foundation.
How is Bill Gates so intelligent?
I worked at MSFT from 87 to 98. I had multiple meetings with Bill, from the days when you had a meeting with him like you would with anybody else to the days when just getting on his schedule was like meeting with POTUS.
Back in the day MSFT was full of really really smart people. For example, Nathan Myhrvold was an astrophysicist who had done some stuff with Stephen Hawking. And that kind of background wasn't that uncommon among the people there. Lots of PhDs in lots of fields (not just CS). I once remarked to a Really Smart Friend that I always felt like the dumb guy in the room; he looked surprised and said that was how he always felt.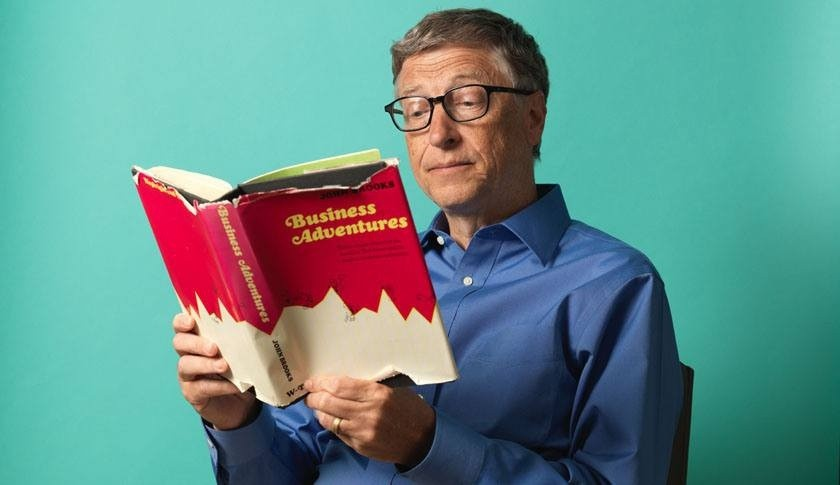 And yet, with all these smart people, who remember specialized in some small aspect of Microsoft, when they would meet with Bill he would almost always pick out very quickly the things they had missed in their product plans and strategies. HE was invariably the smartest guy in a room of brilliance.
Let me give a specific example from the last time I saw him. I was in the marketing department on a product team that was launching our first ever product for ecommerce (Microsoft Commerce Server). It was a very small team on a product that was not expected to make a great deal of money, but was necessary from a strategic standpoint. My point is, it wasn't exactly on Bill's radar. We had gotten the product via an acquisition, ported it to NT (remember NT?) and were ready to launch it.
Somehow we managed to get Bill lined up for the launch event, which was super hard to do because every product team wanted Bill at their events--a Bill appearance would guarantee lots of turnout, both by press and customers, as well as press coverage. So it was a major score. We had one very brief planning meeting with Bill several months in advance and, when the PM started telling him about the product, he cut him off saying, "I don't want to fill up my head with a bunch of stuff that I'll just have to learn again later."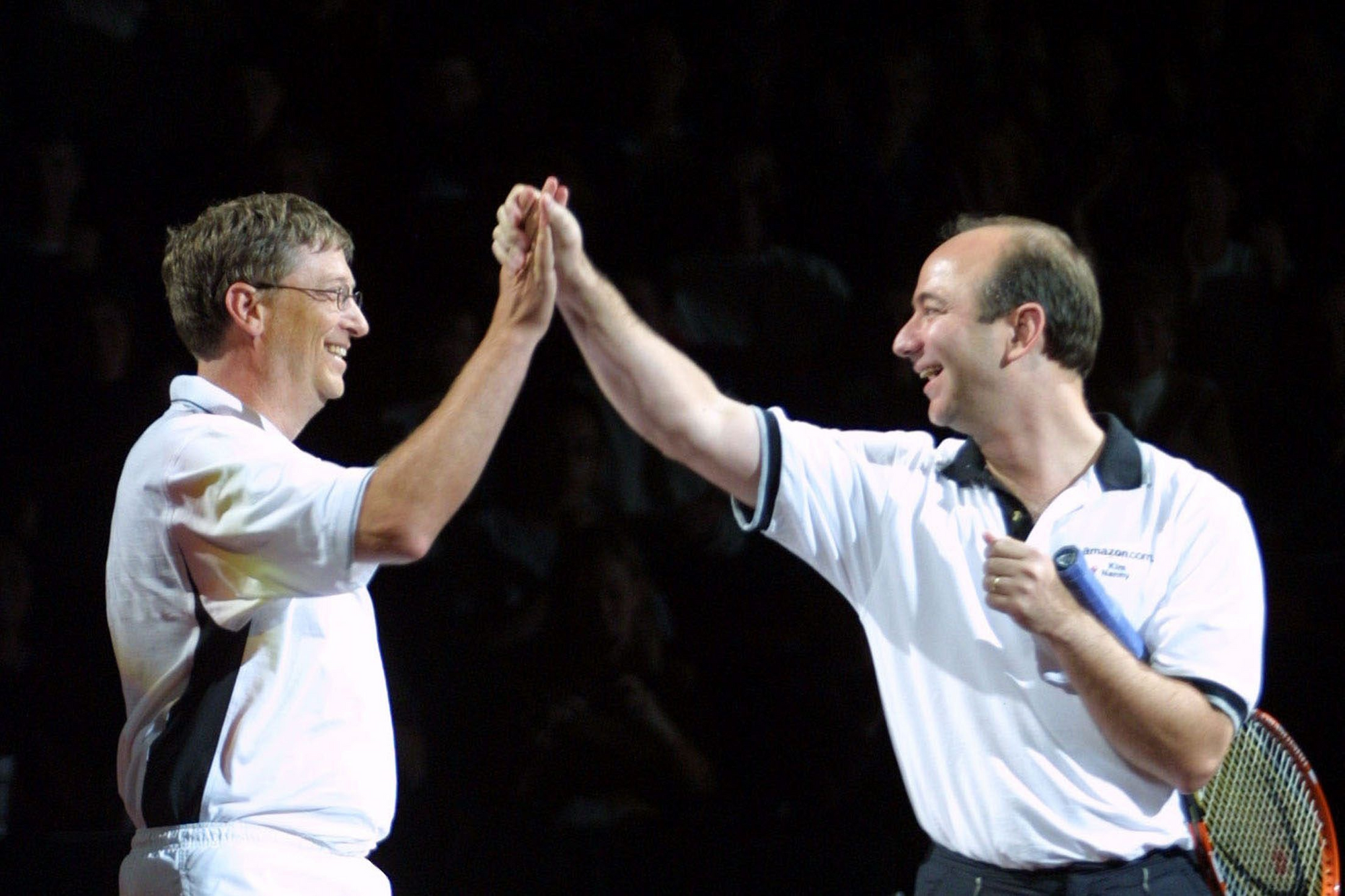 A couple of weeks before the launch at the San Jose Convention Center, we had a briefing with Bill on the product and launch, where we went over features, messaging, competition, etc. We had an hour I believe. Two weeks later and Bill gets hustled in back stage, surrounded by his (now ever present) "bubble"--PR flacks, assistants, security people. Bill went out on stage and did a complete in-depth presentation on the product, space, future, etc, all from memory, no notes. Then dashed off to his next meeting.
What are some great stories about Bill Gates?
In 1999, when Windows 98 had already a roaring success and the Microsoft stock was soaring creating many a millionaire, Bill Gates was the first, and only human in the history of mankind so far, to be a centi-billionaire (his wealth exceeded $100 billion US Dollars). Well, at least officially, if you don't count the rumors that Qaddafi was worth more than twice that.
Shortly thereafter, the Microsoft stock fell due to anti-trust law suits and his wealth fell the next year to just above $60 billion.
It is a feat yet to be achieved by anybody else and even though it surely will be done in the coming years, it's still going to take a long, long time!
In the day, one of the most famous web pages was the Bill Gates' Net Worth Page, which compared his personal wealth to various other numbers such as how many football fields of $1 bills he can fill up or how he was richer than entire economies of most countries in the world. The page is defunct now, but you can get a little idea here: Bill Gates Wealth Index
It was often something that we, young programmers of the day, discussed. Especially if he'd actually bend over to pick that $1,000 bill when he was earning $300 per second.
After working in Microsoft many years later and hearing many anecdotes about Bill Gates I think he'd surely pick that note! The general hearsay in Redmond campuses was that Bill Gates still believed in having a $40 haircut.
What does Bill Gates think of Elon Musk?
Well, whatever their end game agenda is, they are most certainly on the same page entirely. No, Bill Gate's didn't go and buy a Tesla Roadster, he chose the electric variation sold by Porsche, the Taycan.
I'm sure it was just some camaraderie between 2 elitists as to why he didn't get the best and fastest electric car in the world, clearly the Roadster which can surpass 260MPH and has a 1.9 second 60MPH[1]and would be the Autobahn wet dream of any luxury class car connoisseur to max out the speed with.
Why exactly do I say this? Well, many question the legitimacy of the more elitist of run charities by Bill Gates known as the "Giving Pledge."[2] Elon Musk, in addition to Mark & Chan Zuckerberg, and 210 other rich elites with wealth ranging from $600 million to over $100 billion USD Dollars are members.
If you aren't a billionaire you can't join or donate money to the cause.
This reason alone has caused a myriad of Potential Conspiracy theorists to unleash all manner of stories with little to nothing backing their claims.
Understandable considering most Charities are much more transparent, and aren't stationed in such a way as Giving Pledge to be a Cool Kids Club of sorts.
Gates also runs The Bill & Melinda Gates Foundation [3] which does accept donations from us lowly non billionaires.
So despite having no business ties with his famous Microsoft Corporation, or the Coca Cola FEMSA which Gates owns 20% share holds on Heineken beer which recently became the Number one purchased beer during the Chinese New Year as explained in my article Bill Gates Corona Coincidence, They think highly of each other.
Perhaps even too highly?
More on business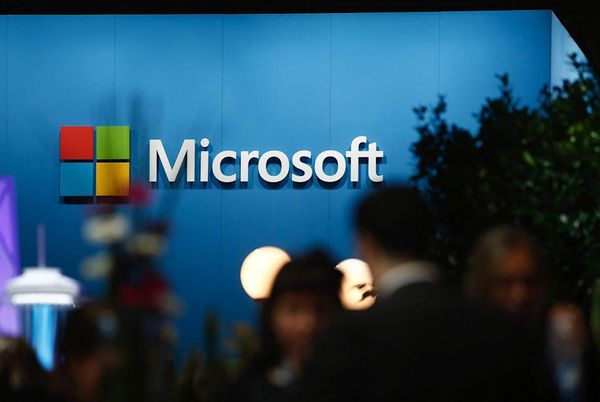 Artificial Intelligence: Microsoft Ready To Buy The Artificial Intelligence And Voice Technology Company Nuance Communications Inc. For $ 16 Billion
Microsoft is said to be on the verge of signing its largest acquisition since that of Linkedln in 2016. The transaction could be announced this week.

YEET MAGAZINE12 APR 2021 • 6 MIN READ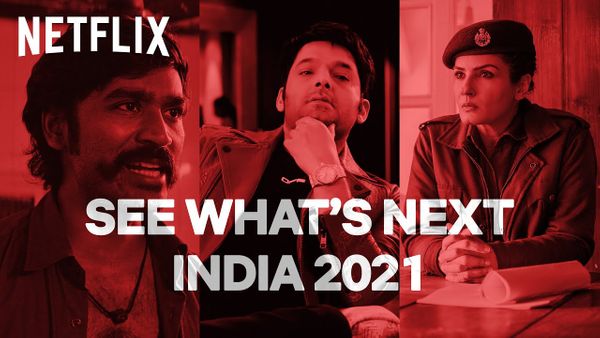 India: Netflix And Amazon Accelerate In Streaming As Government Tightens Rules On Content
Previously, Amazon faced legal action over its Indian political series "Tandav" available on its Prime Video platform.

YEET MAGAZINE12 APR 2021 • 1 MIN READ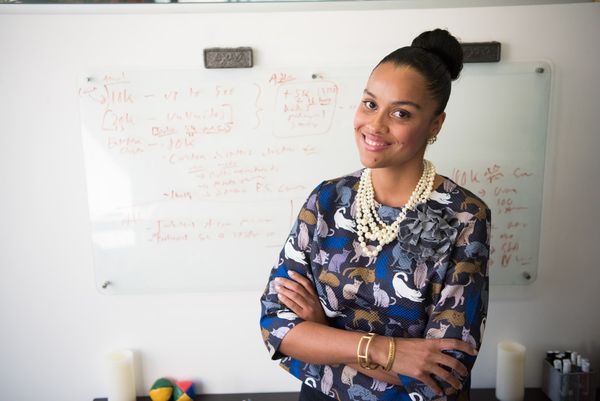 Success Or Satisfaction: Why Achieving Both Is Not Just Rewarding, But Critical.
By Vibha Singh . Is it feasible to achieve both satisfaction and success at the same time? Well…Yes, and why not? Your passion itself should be so intense that nothing could stop you from achieving both success and satisfaction together.

YEET MAGAZINE8 APR 2021 • 2 MIN READ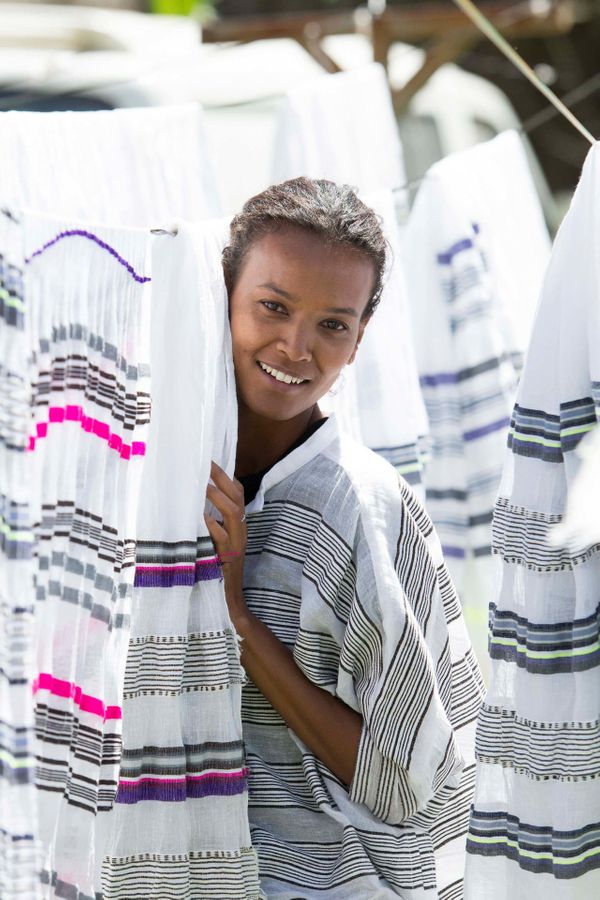 Africa: 2021 Looks Good As African-Made Luxury Fashion Is Making A Comeback.
Brother Knitwear Factory Nairobi Fashion Industry Africa

YEET MAGAZINE27 MAR 2021 • 5 MIN READ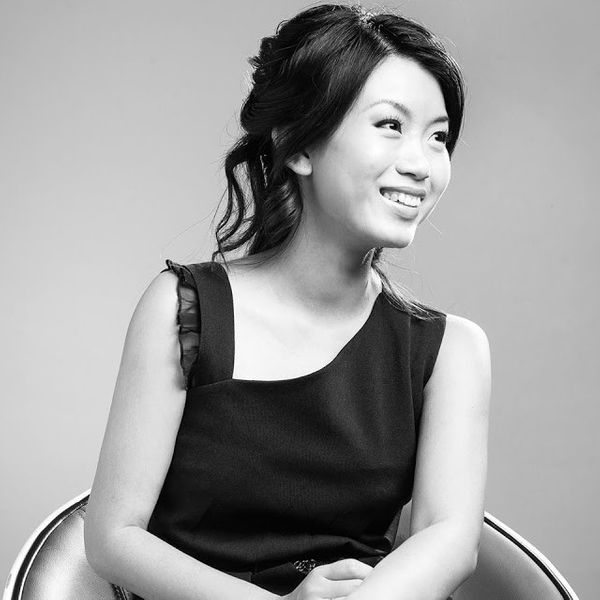 Singaporean Bridal Designer Peiru Teo, The Woman behind La Belle Couture Is Visionary Entrepreneur With A Strategic Mind
By Lina Molinari

YEET MAGAZINE25 MAR 2021 • 6 MIN READ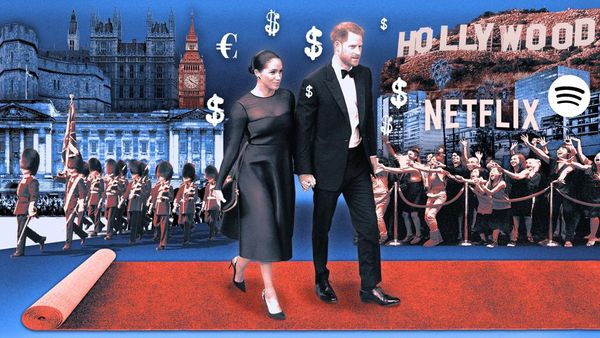 Find Out The Networth Of The Sussexes. The couple Was Surprisingly Nearly Broke, At Least The Until Sunday's Interview.
Business Lifestyle By Yeet Magazine  on 08 Mar 2021 Now that they have left the royal cocoon, the Duke and Duchess of Sussex are using their celebrity status to earn

YEET MAGAZINE9 MAR 2021 • 5 MIN READ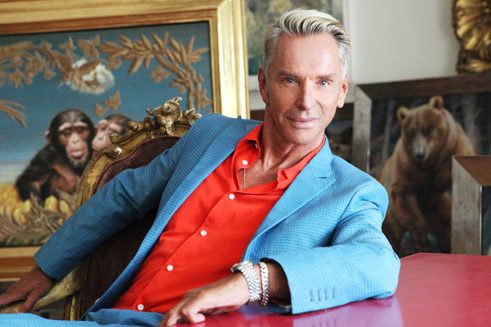 TOP TEN: The Best German Fashion Designers By Markus Ebner.
Lutz Huelle, Collection autumn/winter 2014/15 | Photo (detail): © Lutz Huelle Last year, Markus Ebner, editor-in-chief of the fashion magazine "Achtung",  selected ten favorite German fashion designers and presents them

YEET MAGAZINE5 JAN 2021 • 9 MIN READ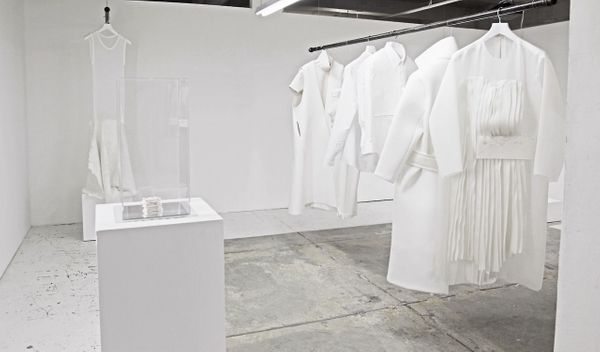 New talent: Discover 10 Young German Fashion Designers of The Future.
Young, original German designers are writing a fresh chapter for the country's fashion industry. We profile some of the key names to look out for. Philomena Zanetti spring/summer

YEET MAGAZINE5 JAN 2021 • 4 MIN READ
How is the coronavirus pandemic impacting travel industry jobs?
The travel and tourism industry is badly hit by the COVID-19 crisis. It's impossible to predict when it will recover fully from the pandemic and travel will return to pre-COVID

YEET MAGAZINE7 DEC 2020 • 1 MIN READ