Africa: 2021 Looks Good As African-Made Luxury Fashion Is Making A Comeback.
Brother Knitwear Factory Nairobi Fashion Industry Africa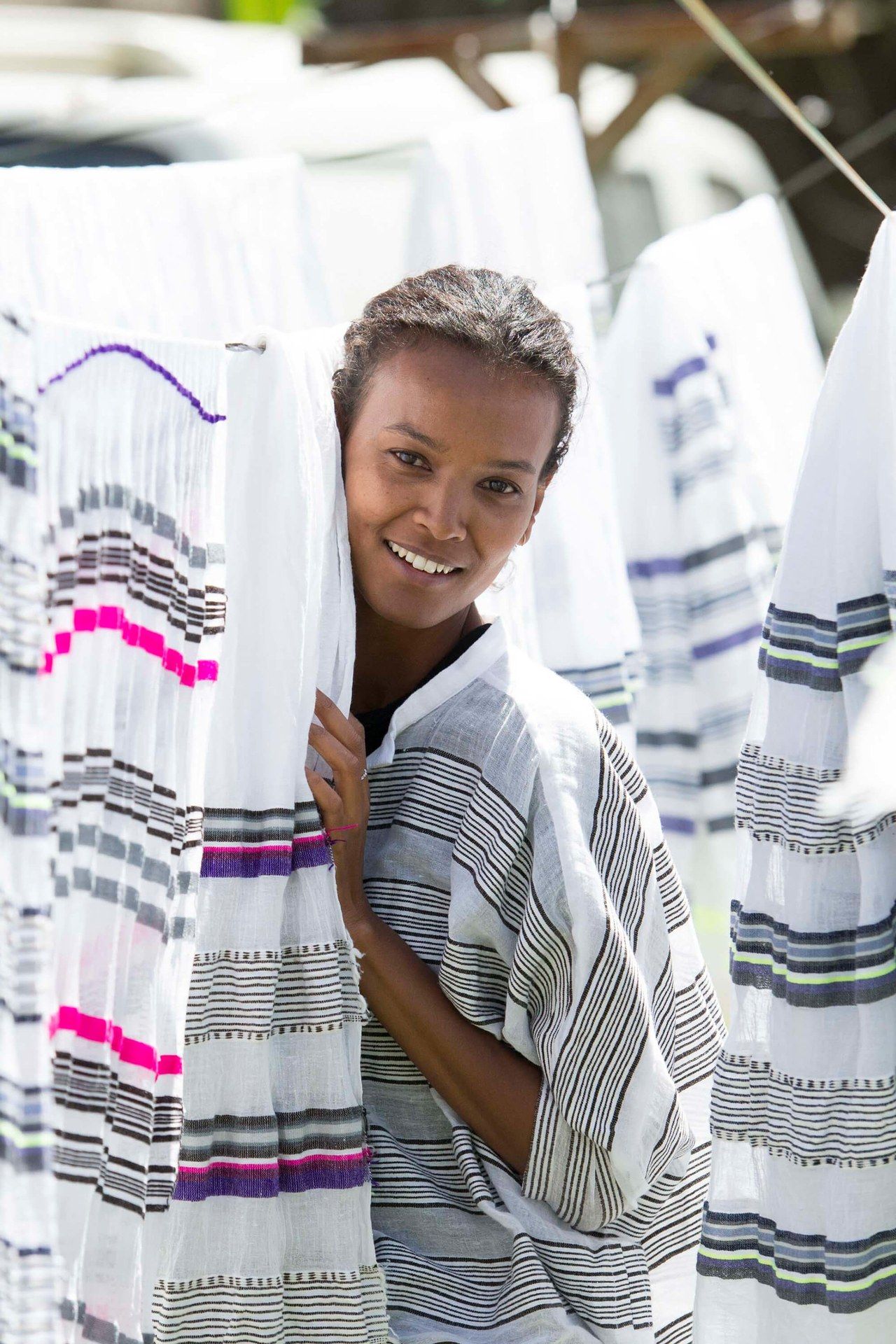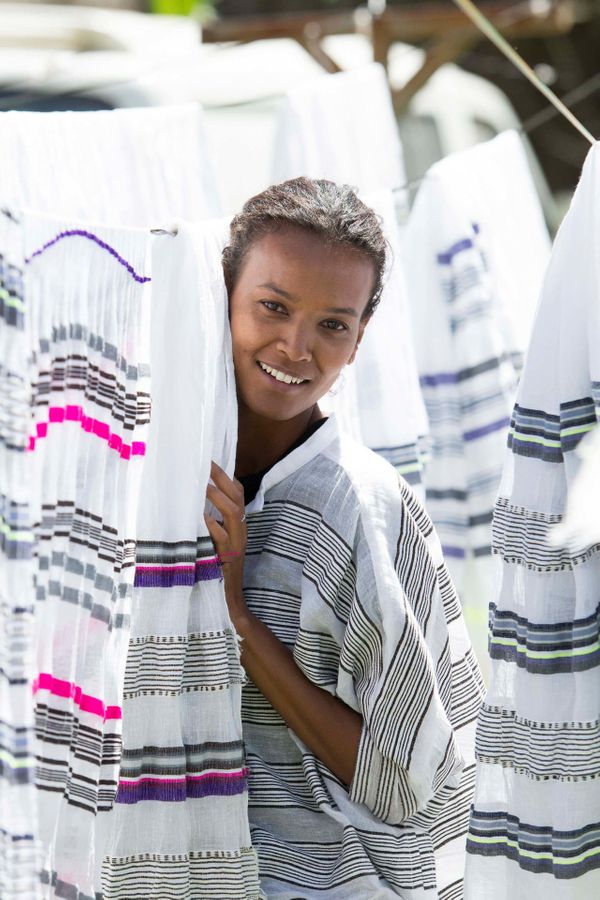 Key takeaways:
Brands like Studio 189, Lemlem and Brother Vellies are quietly building scalable luxury businesses that put quality first.
While they mostly manufacture in Africa, some labels have chosen to maintain quality by relocating some production to other countries with an artisan tradition.
Western wholesalers aren't well-versed in selling the made-in-Africa story, so some brands are developing direct-to-consumer businesses.
In 2016, Suno shuttered after a decade of creating critically acclaimed collections in Africa.
The next year, Maiyet, whose Nairobi artisans were once featured in a glossy New York spread, stopped making its own products and became an ethical-wear boutique in London.
Edun, which Bono and his wife Ali Hewson founded in 2004, held on until last year when LVMH divested, and operations ceased in the US. It had suffered about $80 million in accumulated losses.
Designers like Vivienne Westwood and Kate Spade continue to use African factories, but the wave of international luxury brands that tried to marry social consciousness, quality African artisanship, glitz in the Western press, and high price tags has mostly faded.
And yet, the African luxury goods market was valued at $5.9 billion in 2016, and LVMH predicts that it will grow 30 per cent in the next five years.
New talent is emerging on the international stage. South Africa's Thebe Magugu and Nigerian designer Kenneth Ize are in the running for the 2019 LVMH Prize for young designers.
McKinsey says buyers for international luxury stores are increasingly taking sustainability and ethical concerns into account.
"I think the landscape has evolved in such a wonderful way to appreciate and absorb this idea of artisanship from unusual places," says Maiyet co-founder Kristy Caylor.
In this environment, there are opportunities for upscale, black-owned, socially conscious brands that largely produce in Africa.
© Lemlem
Learning from past mistakes
Studio 189, a fashion label co-founded by Rosario Dawson and Ghanian-American designer Abrima Erwiah in 2013, has learnt from the missteps of Edun. "Somebody has to go first.
If they didn't try, then we wouldn't know," says Erwiah, who collaborated with Edun on a Resort 2018 collection.
Studio 189 deliberately started slow — with one tailor and a community of sewers in Cape Coast — instead of leveraging Dawson's star power to generate buzz and get the product into large stores.
They had seen the backlash against Edun — which celebrity friends of Bono had worn to promote its launch — when retailers like Saks complained about late shipments and shoddy quality, and ultimately dropped the label en masse.
(Julien Labat, Edun's chief executive, declined to comment.)
"If people are complaining about the quality, the first thing we need to do is to make sure [the artisans] are extremely skilled at something before you take it to the next product," says Omoyemi Akerele, founder and chief executive of Lagos Fashion Week.
African manufacturer Liberty & Justice held a glitzy launch for in-house brand Uniform at Soho House in 2015 — but that was five years after it built Africa's first fair trade certified factory in Liberia and trained workers to meet international production standards.
Today, it focuses mostly on knitwear, which Liberty says the continent's factories excel at.
Similarly, Studio 189's partners decided to invest their own money and work with the United Nations to open a small factory in Ghana.
The team brought in mostly foreign experts and skilled local tailors to train employees.
The plant's quality is now good enough that it now also produces for other African and international brands. In 2018, the label won the CFDA's Sustainable Fashion Initiative Award.
"The approach we took was intentionally quiet. I didn't want it to be a celebrity brand," Erwiah says.
© Lemlem
Provenance is only part of the equation
While the likes of Studio 189 and resortwear line Lemlem employ many African craftspeople, their supply chains are global and reflect the reach of the African diaspora.
Lemlem was founded by Ethiopian model Liya Kebede, who is now based in the US, while Canadian-born Aurora James created luxury footwear brand Brother Vellies, which the CFDA has also lauded.
After growing 300 per cent in 2017, James decided to revamp Brother Vellies's production model.
The label had sampled sandals in South Africa but received negative feedback from artisans, who couldn't relate to the product.
While the brand makes it signature kudu leather vellies, a South African walking shoe, in the country, James has extended production to Mexico and even Italy.
"I was so committed to everything being 100 per cent made in Africa," says James. "That was a mistake."
Now she goes wherever there's a tradition, so Italy makes heels and Mexico manufactures cowboy boots.
"I'm sure we could train them to make a cowboy boot in South Africa," she says.
"But when Mexico has much more of a historied relationship with that shape and is still making it, why wouldn't we make it there?"
James has found that the Brother Vellies customer doesn't mind — just witness the uniformly gushing comments on Brother Vellies's Instagram posts on Mexican huaraches and Italian-made PVC heels and purses.
"Girls buy our sandals because they think they're cute. Ultimately the focus has to be on the product," she says.
Although labour is cheaper in Africa than almost anywhere else, some of Brother Vellies's locally crafted products are actually more expensive to make than Italian-manufactured shoes.
"A lot of that comes down to the fact that you're training people to make things properly," says James. "It takes hours and hours."
© Gilles Bensimon
The direct-to-consumer opportunity
Western retailers are increasingly open to stocking luxury goods with an African provenance.
Lemlem sells to Net-a-Porter and Le Bon Marché, while MatchesFashion.com and Shopbop are stockists for Brother Vellies.
However, the traditional wholesale model can be unkind to African infrastructure that hasn't traditionally been geared toward exports.
While Liberty & Justice has built good relationships with Liberia's government, it still has to deal with problems at the port, where shipments can get held up for prolonged periods.
"We've done big projects with Bloomingdale's where we didn't deliver on time, which didn't make them too excited," says Liberty.
"Power and connectivity are major structural challenges that can affect doing business at the speed we're used to here in the US," says Kebede of Lemlem, which shipped 35,000 pieces around the world last year, and recently began distributing from a European warehouse.
Another challenge is that retail buyers and consumers are accustomed to standardised manufacturing coming out of China and might not know how to merchandise African artisan fashion. There's no space on the shelf for an entire brand story.
"I struggle with buyers," says Erwiah. "They have to adapt to a new type of client, with different interests and different needs.
I don't think they know where to put it in their store and how to position it."
"You can pivot a lot easier in a direct-to-consumer model if something isn't working out," says James of Brother Vellies.
"Versus wholesale, where they're like, 'This cow print is a little bit different from the sample.
Well, because it's a real cow, not a print. The customers know that it's a Nguni cow, from the Nguni people."
Correction: An earlier version of this article incorrectly stated that Lemlem distributes out of multiple European warehouses when it only has one such warehouse.
The story has also been updated to reflect Lemlem's latest stockists. (5 August 2019).
More Fashion Articles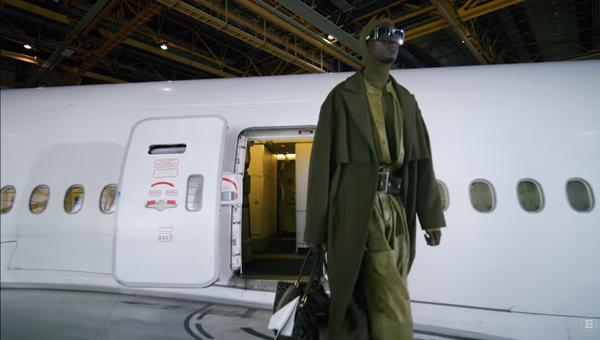 Paris Fashion Week: Anguish, Need For Change... These Runways Remind us of Current Sad State Of The World.
Lanvin, Dior, Balmain or Chanel, all presented their fall-winter 2021-22 collections through long videos, each more sophisticated than the next at the Paris Fashion Week 2021.

YEET MAGAZINE29 APR 2021 • 3 MIN READ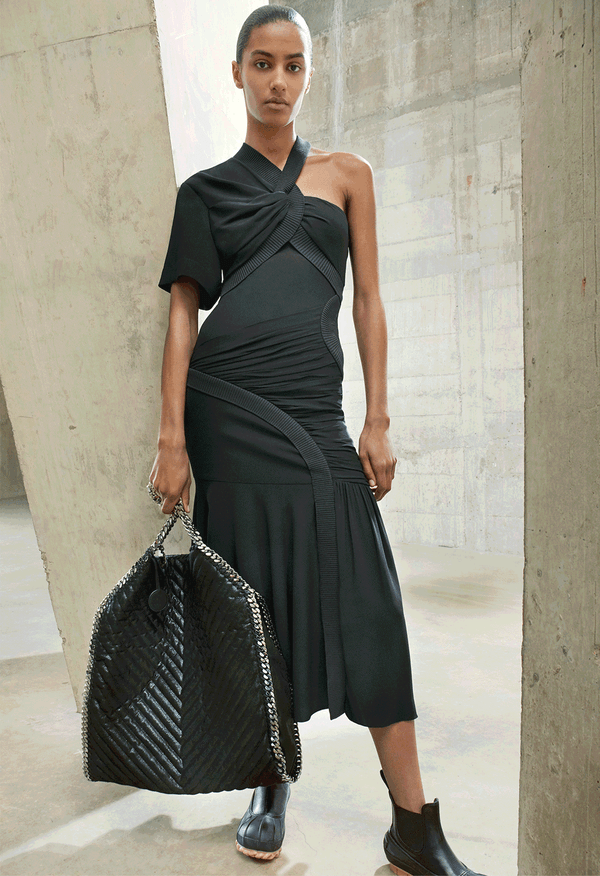 Stella McCartney: What The Winter 2021 Fashion Show Revealed About The Iconic Brand .
Stella McCartney Winter 2021 Stella McCartney  presented its new fall-winter 2020-2021 collection during the ready-to-wear fashion show in Paris. Discover all the looks of Stella McCartney's show in photos. With

YEET MAGAZINE14 APR 2021 • 1 MIN READ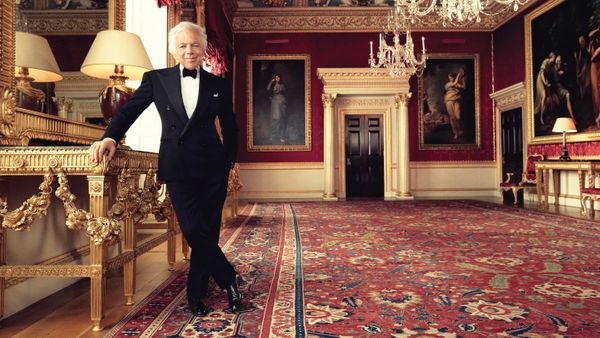 How Ralph Lauren built his $11b fashion empire.
Immerse yourself in the life of American fashion designer, philanthropist, and billionaire businessman, best known for the Ralph Lauren Corporation, a global multibillion-dollar enterprise.

YEET MAGAZINE27 MAR 2021 • 15 MIN READ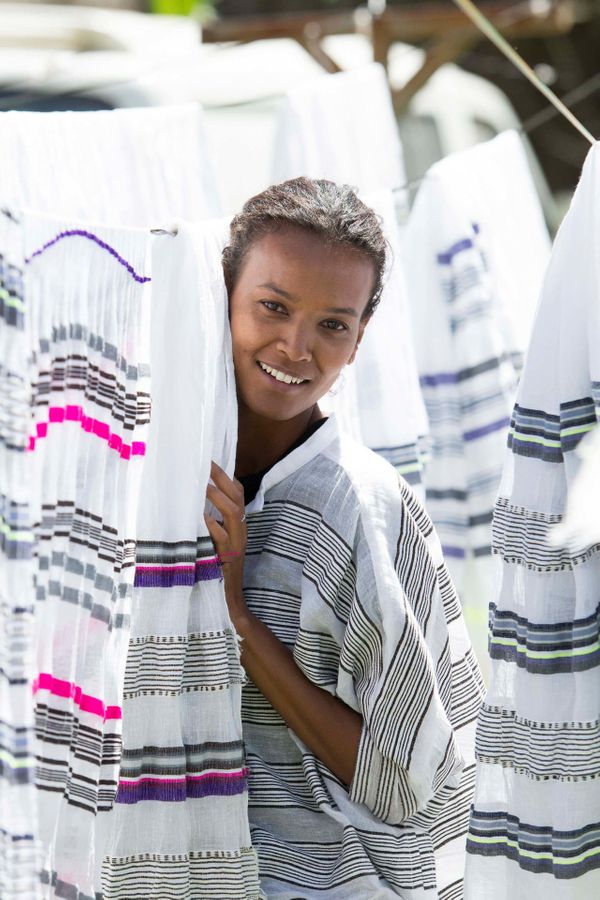 Africa: 2021 Looks Good As African-Made Luxury Fashion Is Making A Comeback.
Brother Knitwear Factory Nairobi Fashion Industry Africa

YEET MAGAZINE27 MAR 2021 • 5 MIN READ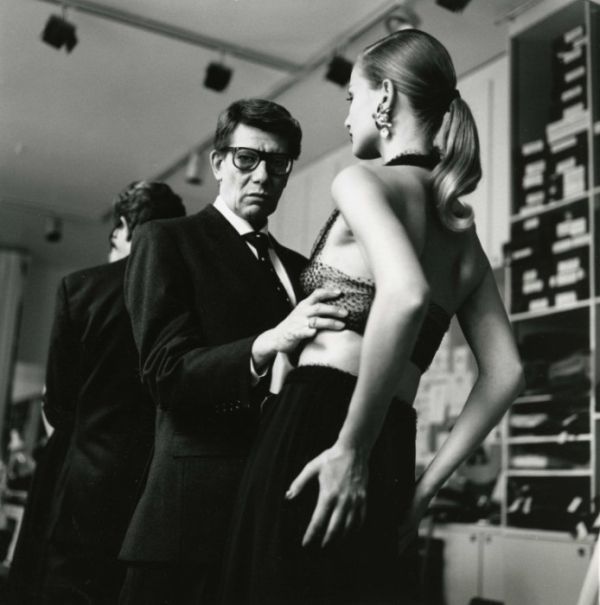 Yves Saint Paris :The Life & Work Of Iconic Fashion Designer Displayed At A Chic Museum In Paris.
By Jacqueline Lynch

YEET MAGAZINE25 MAR 2021 • 5 MIN READ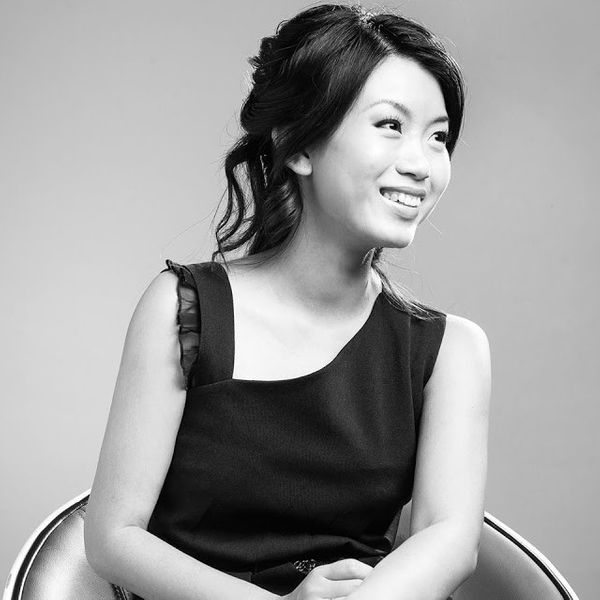 Singaporean Bridal Designer Peiru Teo, The Woman behind La Belle Couture Is Visionary Entrepreneur With A Strategic Mind
By Lina Molinari

YEET MAGAZINE25 MAR 2021 • 6 MIN READ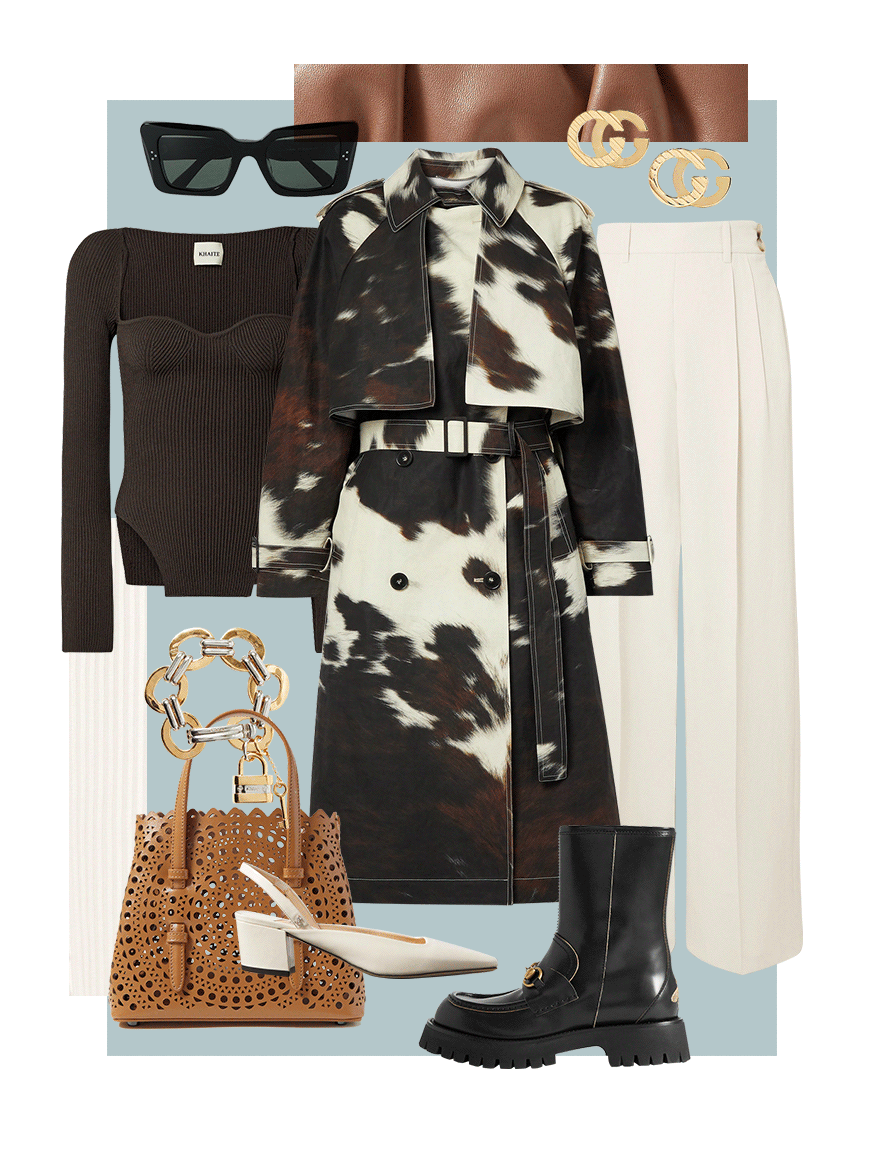 YEET Fashion Memo: Most Wanted! A curated roundup of the best new fashion arrivals, hand-picked by our editors Most Wanted.
By Wes Wang

YEET MAGAZINE24 MAR 2021 • 2 MIN READ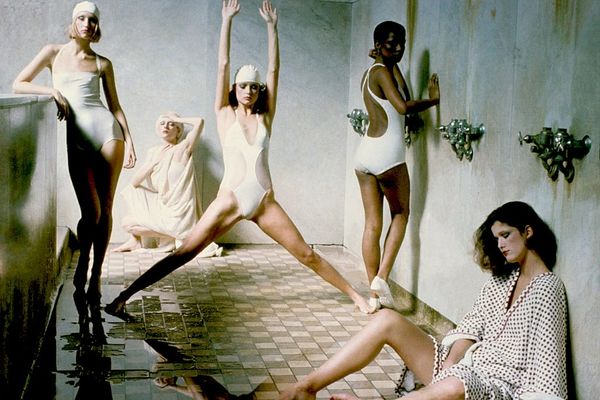 Deborah Turbeville: The Woman Who Transformed Fashion Photography Into Avant-Garde Art.
She is widely credited with adding a darker, more brooding element to fashion photography, beginning in the early 1970s she, Guy Bourdin and Helmut Newton changed it from traditional, well-lit

YEET MAGAZINE4 FEB 2021 • 1 MIN READ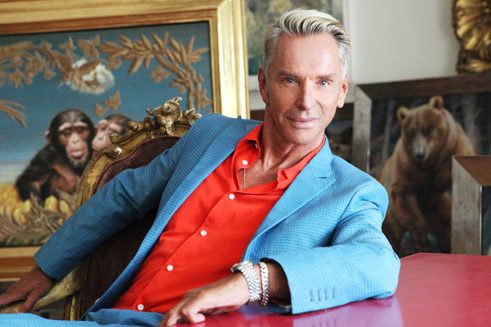 TOP TEN: The Best German Fashion Designers By Markus Ebner.
Lutz Huelle, Collection autumn/winter 2014/15 | Photo (detail): © Lutz Huelle Last year, Markus Ebner, editor-in-chief of the fashion magazine "Achtung",  selected ten favorite German fashion designers and presents them

YEET MAGAZINE5 JAN 2021 • 9 MIN READ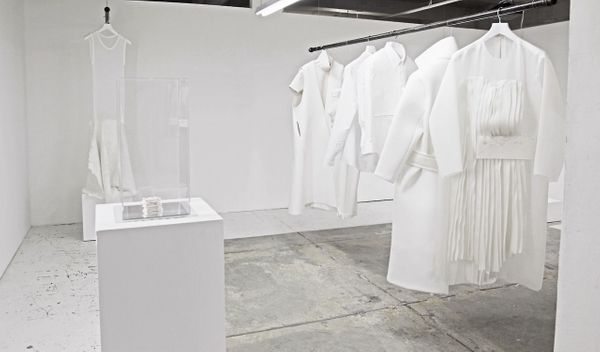 New talent: Discover 10 Young German Fashion Designers of The Future.
Young, original German designers are writing a fresh chapter for the country's fashion industry. We profile some of the key names to look out for. Philomena Zanetti spring/summer

YEET MAGAZINE5 JAN 2021 • 4 MIN READ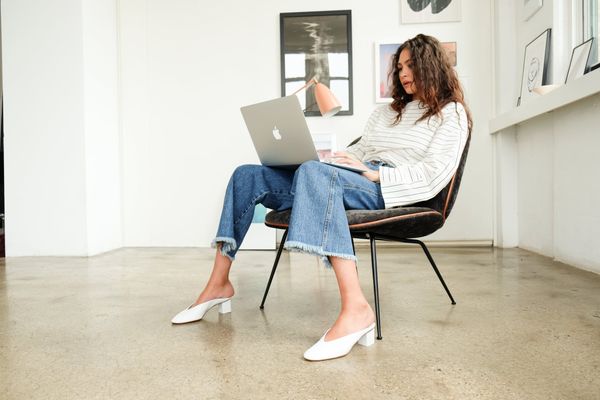 2020 Was the Year We Demanded More From Fashion Brands — Let's Keep That Same Energy in 2021.
Although 2020 has been difficult, the year awakened us to blindspots that fashion brands have and taught us a valuable lesson in where we spend our dollars. Every time I've

YEET MAGAZINE31 DEC 2020 • 4 MIN READ
Fashion TikTok is booming. Can it last?
TikTok has spent the year recruiting fashion influencers and luxury brands to its platform, becoming a home for educational fashion hacks and inclusive inspiration. When fashion shows moved online this

YEET MAGAZINE5 AUG 2020 • 1 MIN READ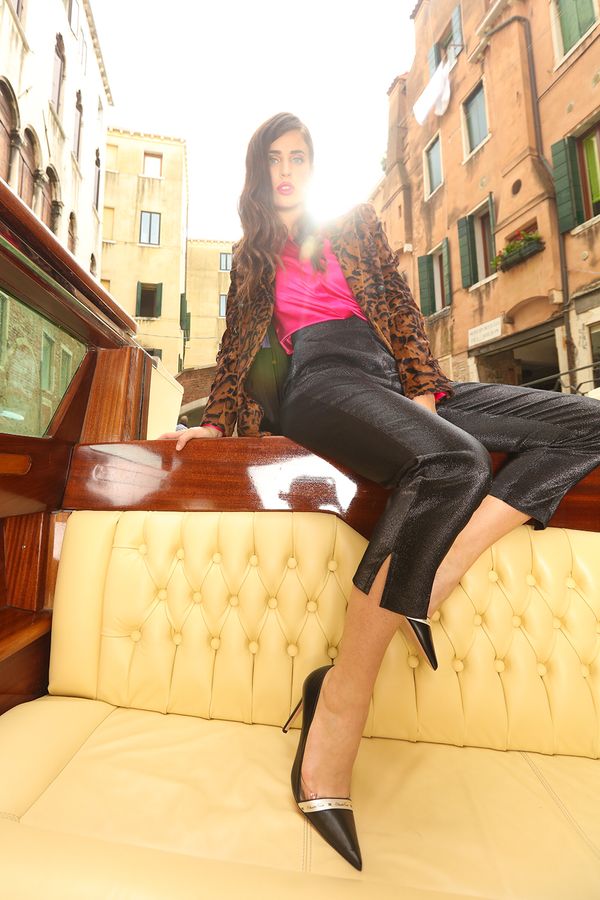 Coronavirus: Inside Italy's Luxury Fashion Unethical Global Supply Chain
This today is  MASSIVE STORY. It's a story about slave labor, luxury fashion, coronavirus, our complicity as consumers in unethical global supply chains and potentially large coverups. Green Queen Media

YEET MAGAZINE8 APR 2020 • 1 MIN READ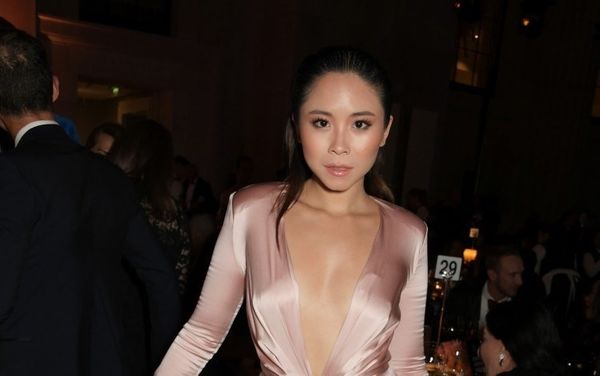 Vietnamese jet-setter with coronavirus attended top fashion shows in Milan and Paris
A wealthy Vietnamese jet-setter who tested positive for coronavirus after a trip to Europe attended luxury catwalk shows at fashion weeks in Milan and Paris. Among the events Nga Nguyen,

YEET MAGAZINE8 MAR 2020 • 1 MIN READ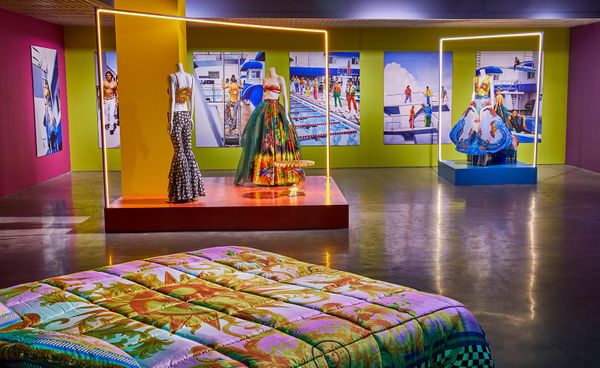 Miami marvels: fashion's finest findings at Design Miami/Art Basel
Balenciaga The French fashion brand is putting the circular economy and need for greater transparency at the very heart of the home, with an oblong sofa designed by Crosby Studio'

YEET MAGAZINE8 DEC 2019 • 4 MIN READ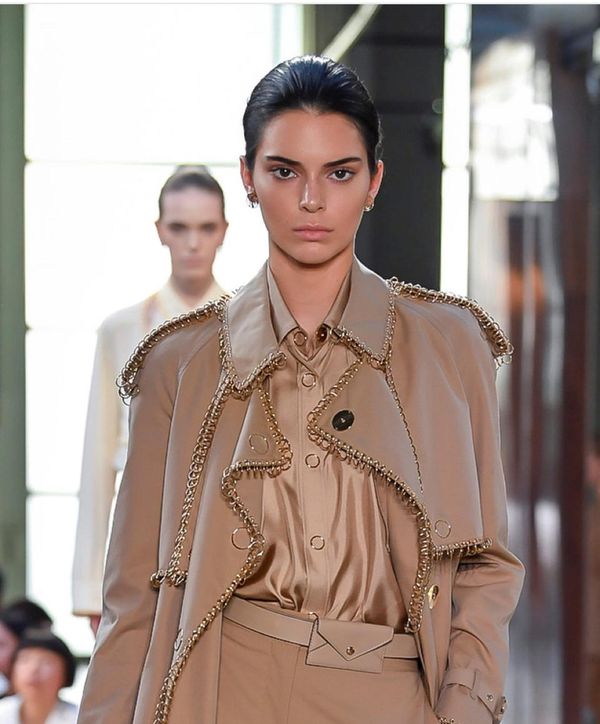 Making A Change! Burberry Reveals Plans To Go Plastic-Free By 2025
"Each year, we throw away enough plastic to circle the planet four times, 50 percent of which was only used once." Burberry plans to get rid of all

YEET MAGAZINE19 MAR 2019 • 1 MIN READ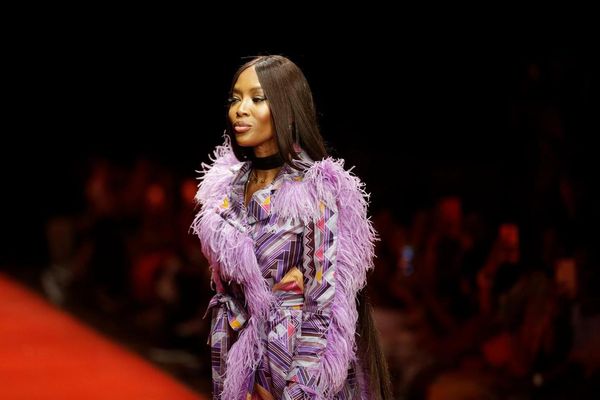 Supermodel Naomi Campbell urges 'Vogue' to launch African edition.
Campbell said there was a need for better representation of the continent. Supermodel Naomi Campbell said on Sunday that Vogue magazine should launch an African edition to recognise the continent's

YEET MAGAZINE4 APR 2018 • 2 MIN READ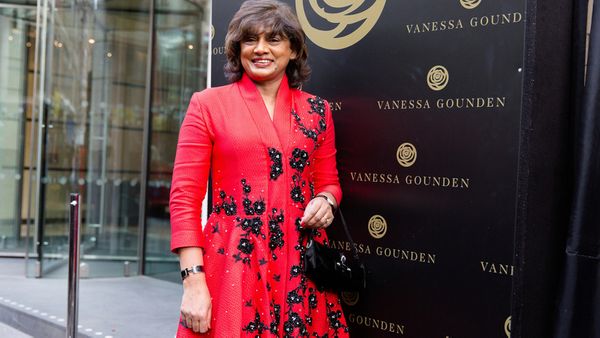 Q&A with CEO of Doré Fashion, Vanessa Gounden.
We sat down with CEO of South Africa's leading luxury fashion emporium DORÈ, Vanessa Gouden, talking about the creative journey of Doré, their latest designer addition and what makes this

YEET MAGAZINE2 APR 2018 • 4 MIN READ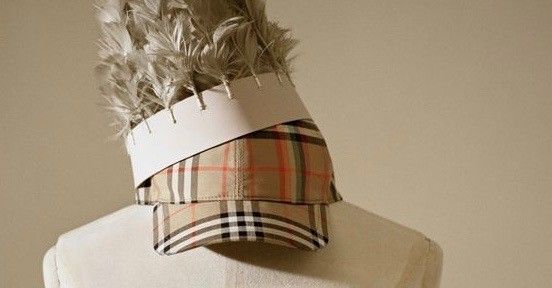 BURBERRY LAUNCHES PARTNERSHIP WITH FARFETCH
Global inventory available for first time on Farfetch.com Expands Burberry's reach to over 150 countries, reinforcing omnichannel leadership London, 15 February 2018 Burberry today announces a new global

YEET MAGAZINE26 FEB 2018 • 3 MIN READ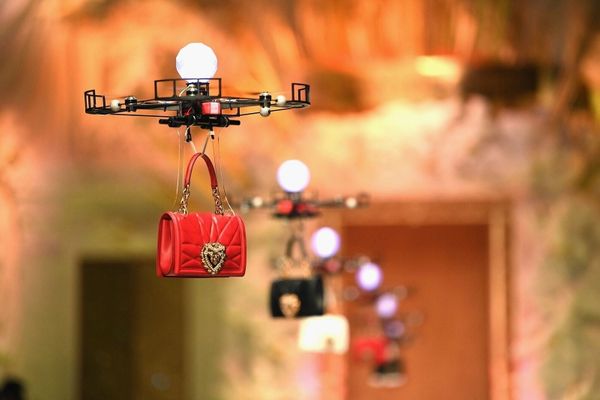 Dolce & Gabbana is using drones to model its handbags at Milan Fashion Week.
By Alexandra Ma Dolce & Gabbana used quadcopter drones to model handbags on the runway. You can see some footage of the hi-tech fashion show below. Dolce & Gabbana's latest

YEET MAGAZINE26 FEB 2018 • 1 MIN READ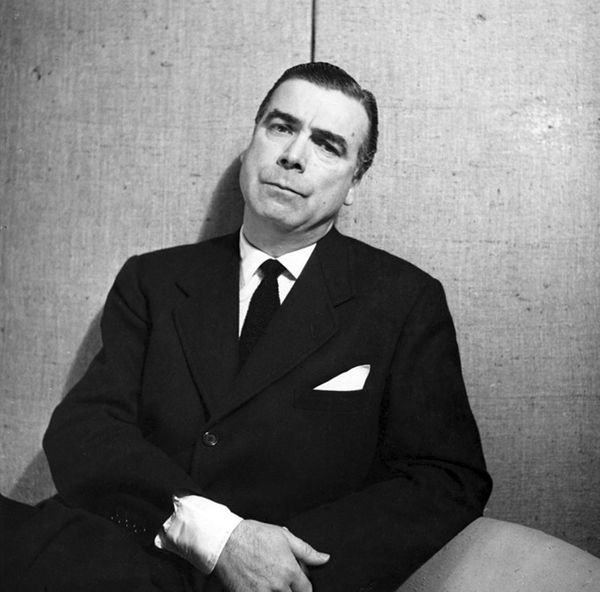 How Cristobal Balenciaga became a famous handbag designer.
It is hard for us to imagine a notable fashion empire was created by a 16-year-old, but Cristobal Balenciaga did it and did it very well. As early as 13,

YEET MAGAZINE19 NOV 2017 • 3 MIN READ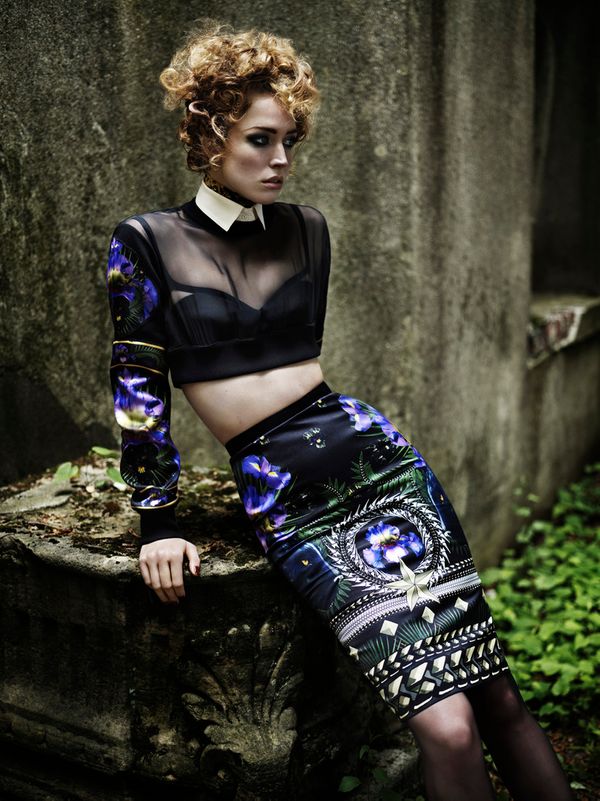 Givenchy - French Fashion Born Of Aristocracy.
Givenchy is known for high-quality and luxurious clothing, accessories and cosmetics, as well as their perfume division, Parfums Givenchy. Givenchy himself is a French aristocrat, with the full name of

YEET MAGAZINE17 NOV 2017 • 2 MIN READ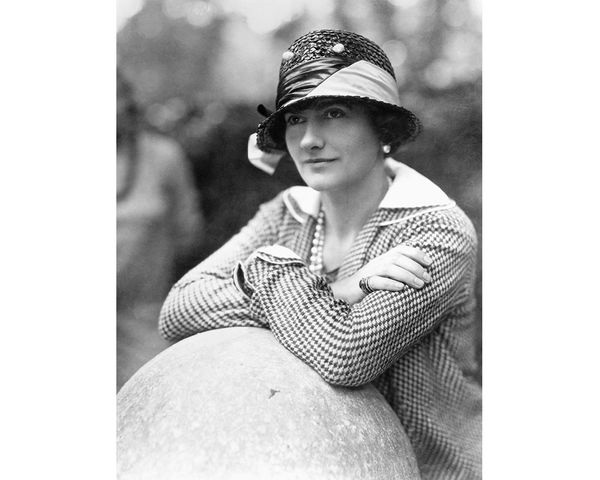 15 THINGS YOU DIDN'T KNOW ABOUT COCO CHANEL.
News,  breaking news,  headline news,  latest news, top news ,online news ,video news world, news,travel news ,women's magazine Fashion, Beauty, Psychology, Cooking and Shopping. The world famous and often

YEET MAGAZINE6 OCT 2017 • 8 MIN READ