Paris Fashion Week: Anguish, Need For Change... These Runways Remind us of Current Sad State Of The World.
Lanvin, Dior, Balmain or Chanel, all presented their fall-winter 2021-22 collections through long videos, each more sophisticated than the next at the Paris Fashion Week 2021.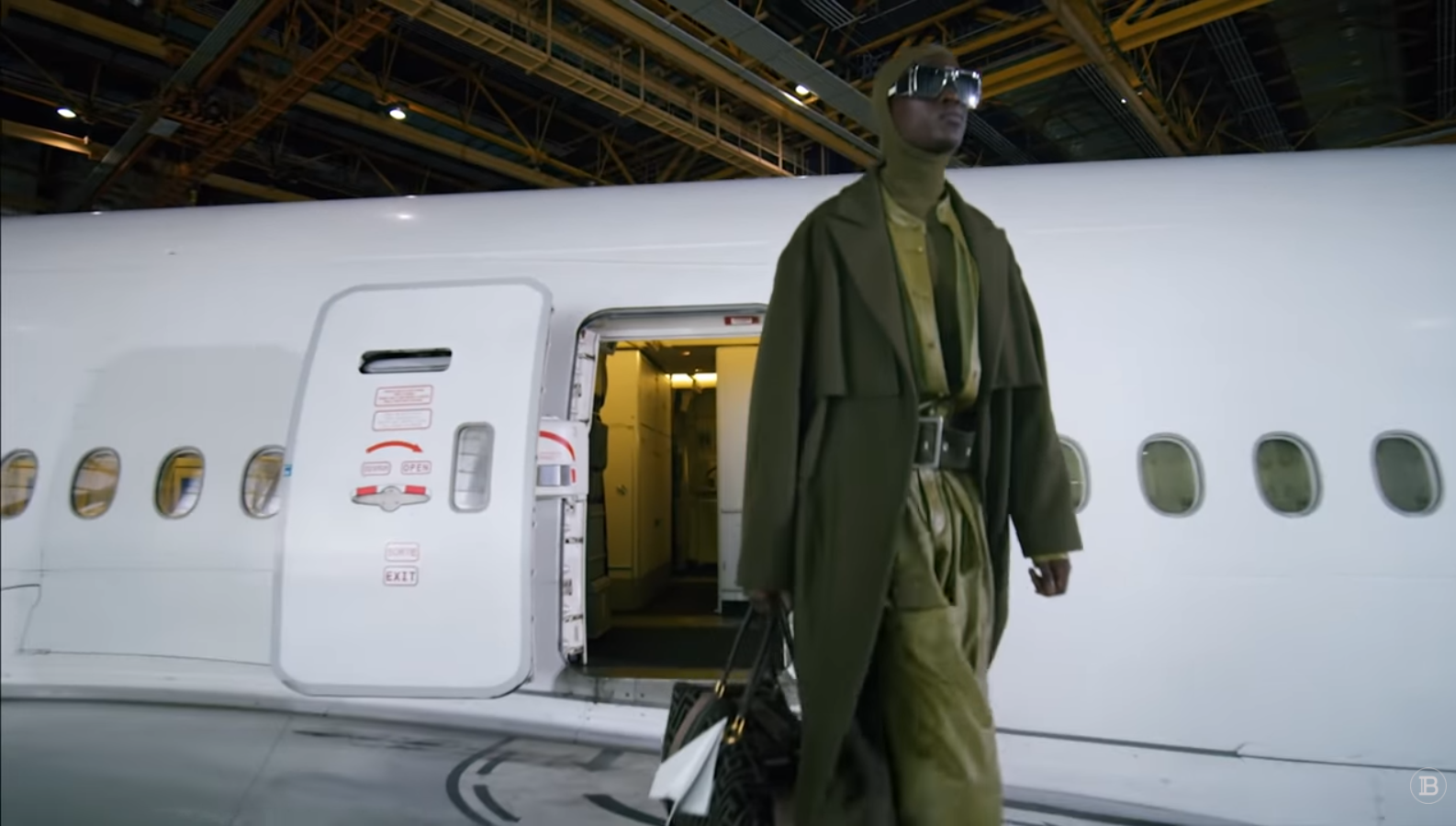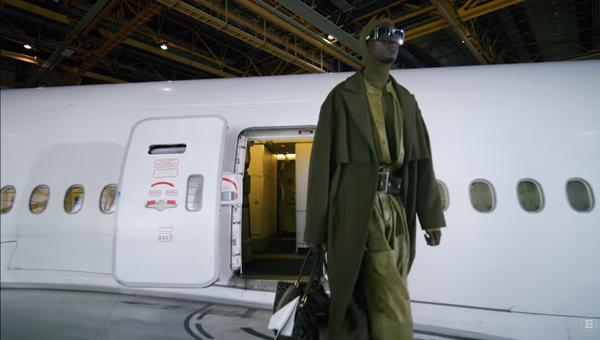 By Paola W. Bapelle
Due To Coronavirus, The Ready-To-Wear Industry Had To Consider Virtual Presentations Once More.
Once again, Paris Fashion Week had to take  place virtually because of the coronavirus.
Famous fashion houses like Lanvin, Dior or Balmain presented their models through videos. Quarantines, frustration and the desire to escape… These virtual shows say a lot about what our world has become.

Over and over lockdowns have forced us to live forever with a holey pajama bottom and a shirt not too wrinkled (in an attempt to remain dignified at Zoom meetings), one would have almost forgotten the existence of fashion. But unlike our zest for life, a few heartbeats still keep it alive.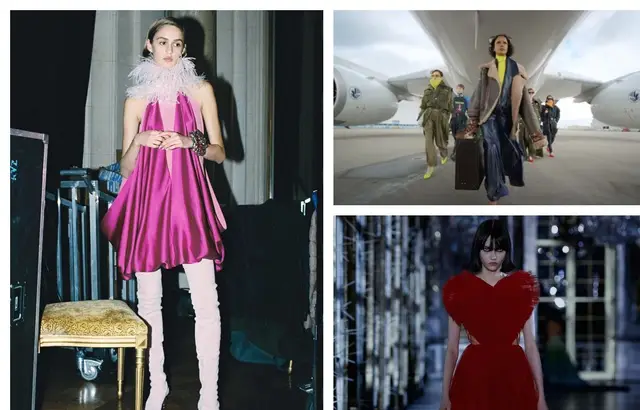 The proof, like every year, was Paris Fashion Week, which ends on Wednesday. And like in previous seasons, these are virtual shows offered by the major ready-to-wear houses.
Lanvin, Dior, Balmain or Chanel, all presented their fall-winter 2021-22 collections through long videos, each more sophisticated than the next at the Paris Fashion Week 2021.
Original cases that highlight looks and models in a different way, but which also say a lot about what we have become, and the world in which we now live.
And luckily the clothes are a real eye-catcher, because otherwise it is a bit annoying ...
The threat looms

Like the virtual parade of Givenchy, which takes place in an underground, dark and humid world, crowned with metal walkways.
Shot in the large empty hall of the Paris Défense Arena, the show projects us into a science-fiction universe where no hope is allowed.
The models stroll through it with a lively and nervous step, full hoods on the head for some, long leather coats or dark oversized faux fur for others. The shoes, massive, tie the body to the ground.
A few glimmers of hope still light up the darkness. Dresses in sequins and feathers, in a very Roaring Twenties spirit, appear at the very end of the parade, like reminiscences of life before.
In a completely different delirium, it is in  Versailles that Dior invites us. But in a lonely Versailles, and at night. Dancers dressed in flesh costumes welcome us into the forest (creepy obviously), and take us to the Hall of Mirrors, some of the walls of which are covered with thorns.
That alone is enough to cheer you up, subtly reminding you that anything to do with culture or the world of entertainment slumbers in deep obscurity.
On the look side, the silhouettes mix well-behaved schoolgirl outfits (Peter Pan collar and socks) and slightly more dilapidated details such as thigh-high boots or massive black leather boots.
As at Givenchy, some beautiful vaporous and colorful dresses illuminate the end of the show, a note of hope probably. Or distress flares, your choice.
The need to escape.

Do you want a change of scenery after all this? The creators seem ready for it. Whether at Givenchy or Balmain, there is a variety of travel bags of all kinds, classic backpacks or suitcases, in XXL formats. Enough to keep a quiet week away from home, far from the perimeter of the "one kilometer".
And this is the central theme of Olivier Rousteing's show for Balmain, which covers air and space transport for more than 10 minutes. Here the models parade on airplane wings, their heads full of dreams of escape, determined to explode their carbon footprint ...
But no luck, as in real life the aircraft are stationary, on the tarmac or parked under a hangar. And it necessarily reminds us of all those travel plans that have been screwed up for months and those flights that we may never resume.
Optimist, Olivier Rousteing ends up transposing these mannequins dressed in gold and silver in space, far from the coronavirus. But he leaves us on Earth, with our shapeless pajamas and our vouchers waiting.
Craving bamboche

To end this round of frustrations, head to the party world, also banned from our lives for an indefinite period.
In a wave of nostalgia, Chanel invites us backstage at a cabaret, where fringed models delicately remove their large coats before taking the stage.
The atmosphere is intimate and subdued, far from the monumental shows at the Grand Palais (currently under construction), where it was possible to plant a forest or a giant supermarket. In the end, it might not be bad at all.
Finally, on the Lanvin side, during this Fashion Week, the house made a short three-minute video, like a clip, where a bunch of young people full of life, party in a luxury Parisian hotel.
It includes the young rapper from Essonne Luv Resval, and a surprise appearance by singer Eve.
All these little people have a blast in a hotel room, by the pool or in a reception hall, to the music of Gwen Stefani Rich Girl. Luxury, carefreeness and festivities, old memories of the old world ...
More Fashion Articles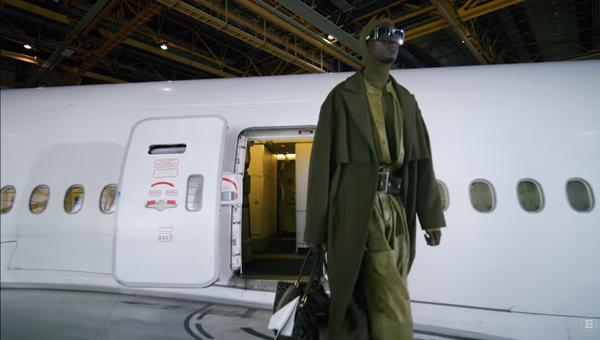 Paris Fashion Week: Anguish, Need For Change... These Runways Remind us of Current Sad State Of The World.
Lanvin, Dior, Balmain or Chanel, all presented their fall-winter 2021-22 collections through long videos, each more sophisticated than the next at the Paris Fashion Week 2021.

YEET MAGAZINE29 APR 2021 • 3 MIN READ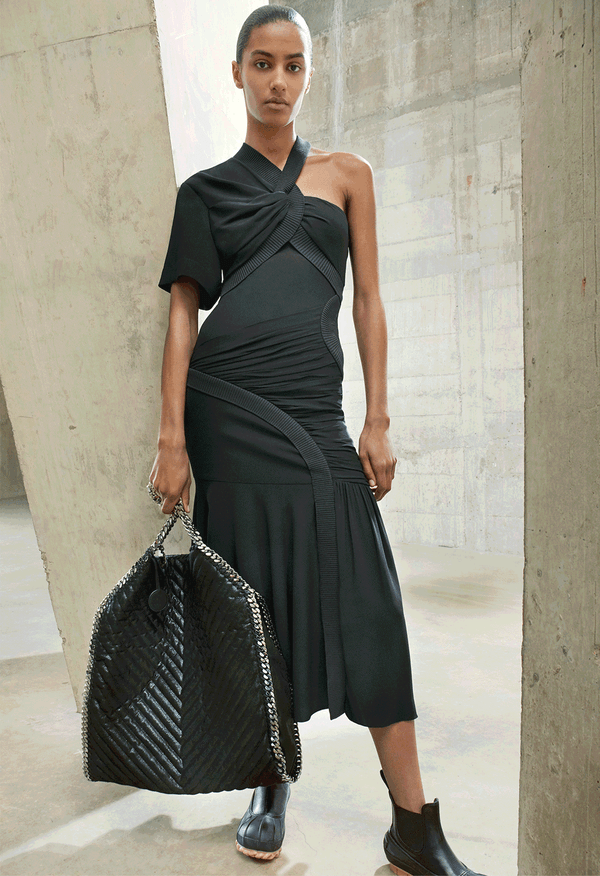 Stella McCartney: What The Winter 2021 Fashion Show Revealed About The Iconic Brand .
Stella McCartney Winter 2021 Stella McCartney  presented its new fall-winter 2020-2021 collection during the ready-to-wear fashion show in Paris. Discover all the looks of Stella McCartney's show in photos. With

YEET MAGAZINE14 APR 2021 • 1 MIN READ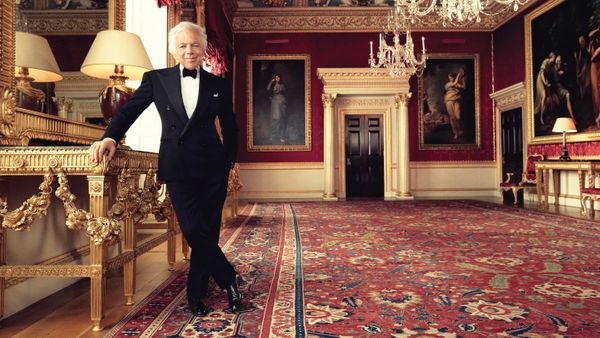 How Ralph Lauren built his $11b fashion empire.
Immerse yourself in the life of American fashion designer, philanthropist, and billionaire businessman, best known for the Ralph Lauren Corporation, a global multibillion-dollar enterprise.

YEET MAGAZINE27 MAR 2021 • 15 MIN READ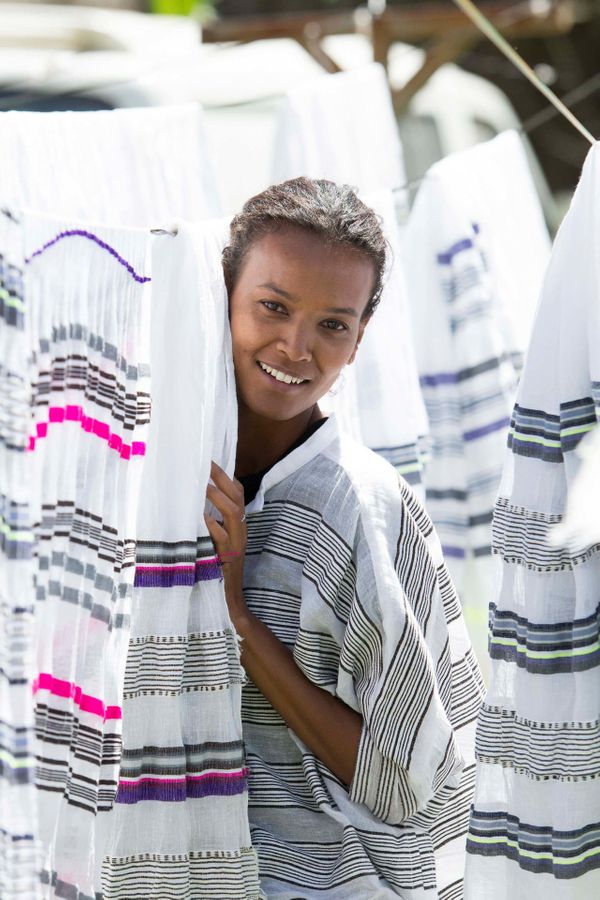 Africa: 2021 Looks Good As African-Made Luxury Fashion Is Making A Comeback.
Brother Knitwear Factory Nairobi Fashion Industry Africa

YEET MAGAZINE27 MAR 2021 • 5 MIN READ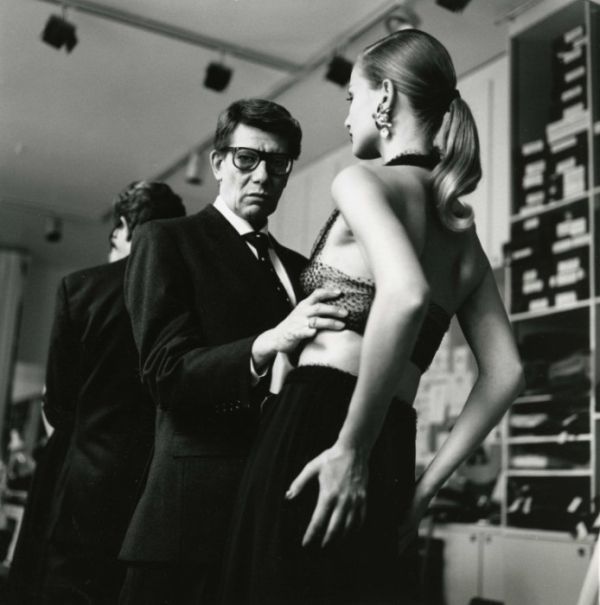 Yves Saint Paris :The Life & Work Of Iconic Fashion Designer Displayed At A Chic Museum In Paris.
By Jacqueline Lynch

YEET MAGAZINE25 MAR 2021 • 5 MIN READ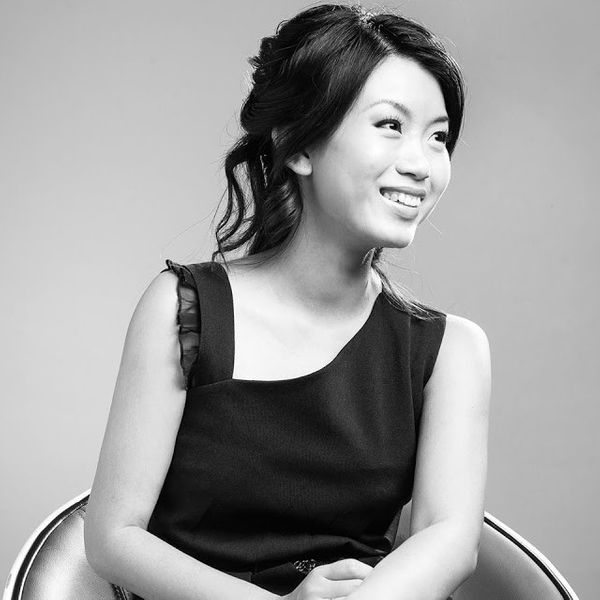 Singaporean Bridal Designer Peiru Teo, The Woman behind La Belle Couture Is Visionary Entrepreneur With A Strategic Mind
By Lina Molinari

YEET MAGAZINE25 MAR 2021 • 6 MIN READ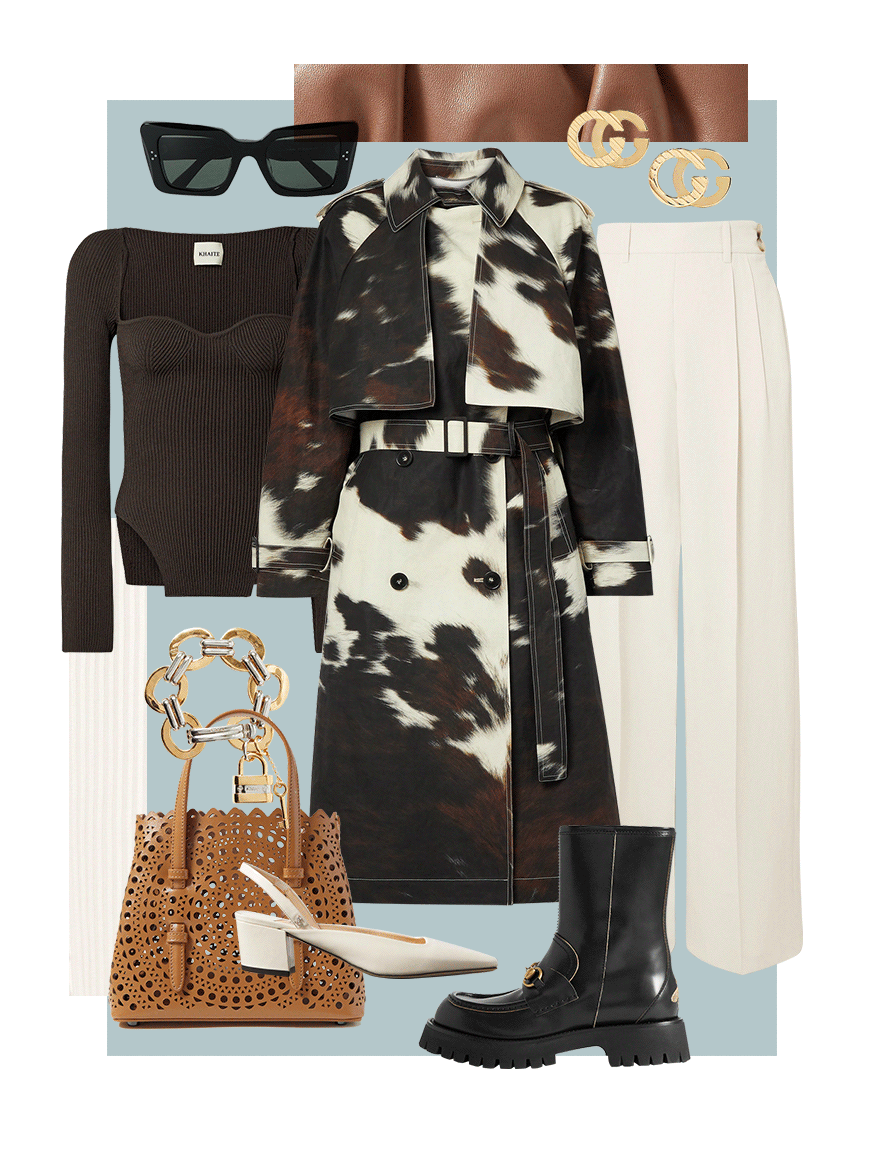 YEET Fashion Memo: Most Wanted! A curated roundup of the best new fashion arrivals, hand-picked by our editors Most Wanted.
By Wes Wang

YEET MAGAZINE24 MAR 2021 • 2 MIN READ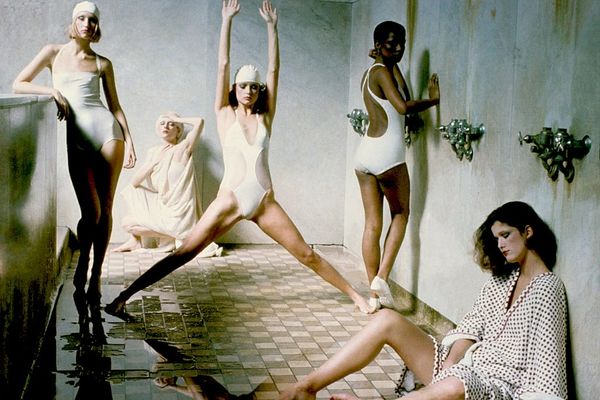 Deborah Turbeville: The Woman Who Transformed Fashion Photography Into Avant-Garde Art.
She is widely credited with adding a darker, more brooding element to fashion photography, beginning in the early 1970s she, Guy Bourdin and Helmut Newton changed it from traditional, well-lit

YEET MAGAZINE4 FEB 2021 • 1 MIN READ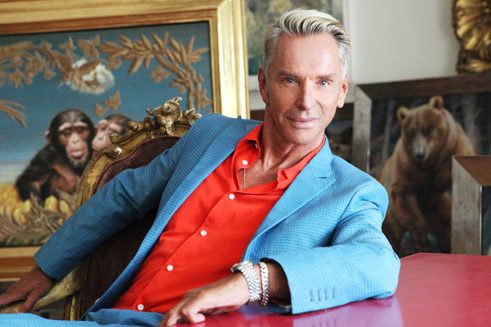 TOP TEN: The Best German Fashion Designers By Markus Ebner.
Lutz Huelle, Collection autumn/winter 2014/15 | Photo (detail): © Lutz Huelle Last year, Markus Ebner, editor-in-chief of the fashion magazine "Achtung",  selected ten favorite German fashion designers and presents them

YEET MAGAZINE5 JAN 2021 • 9 MIN READ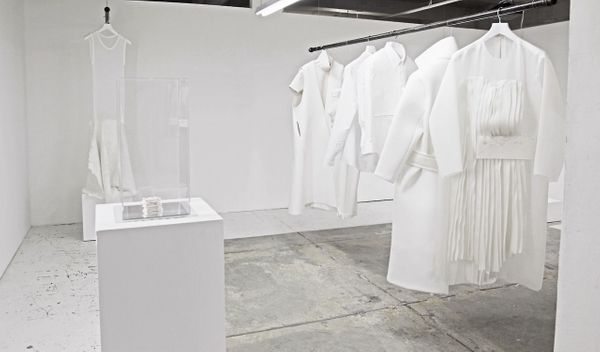 New talent: Discover 10 Young German Fashion Designers of The Future.
Young, original German designers are writing a fresh chapter for the country's fashion industry. We profile some of the key names to look out for. Philomena Zanetti spring/summer

YEET MAGAZINE5 JAN 2021 • 4 MIN READ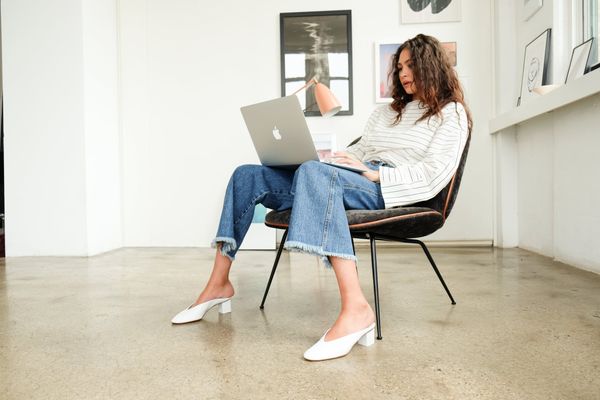 2020 Was the Year We Demanded More From Fashion Brands — Let's Keep That Same Energy in 2021.
Although 2020 has been difficult, the year awakened us to blindspots that fashion brands have and taught us a valuable lesson in where we spend our dollars. Every time I've

YEET MAGAZINE31 DEC 2020 • 4 MIN READ
Fashion TikTok is booming. Can it last?
TikTok has spent the year recruiting fashion influencers and luxury brands to its platform, becoming a home for educational fashion hacks and inclusive inspiration. When fashion shows moved online this

YEET MAGAZINE5 AUG 2020 • 1 MIN READ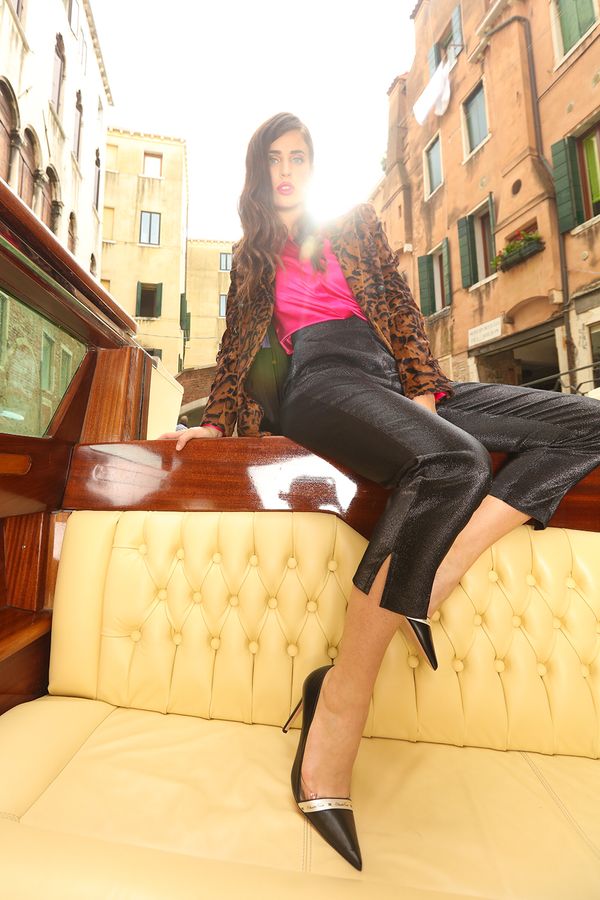 Coronavirus: Inside Italy's Luxury Fashion Unethical Global Supply Chain
This today is  MASSIVE STORY. It's a story about slave labor, luxury fashion, coronavirus, our complicity as consumers in unethical global supply chains and potentially large coverups. Green Queen Media

YEET MAGAZINE8 APR 2020 • 1 MIN READ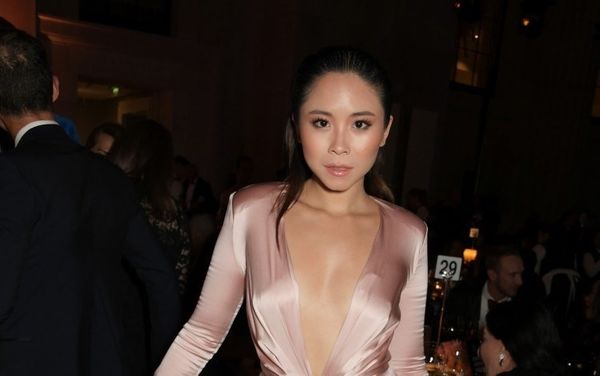 Vietnamese jet-setter with coronavirus attended top fashion shows in Milan and Paris
A wealthy Vietnamese jet-setter who tested positive for coronavirus after a trip to Europe attended luxury catwalk shows at fashion weeks in Milan and Paris. Among the events Nga Nguyen,

YEET MAGAZINE8 MAR 2020 • 1 MIN READ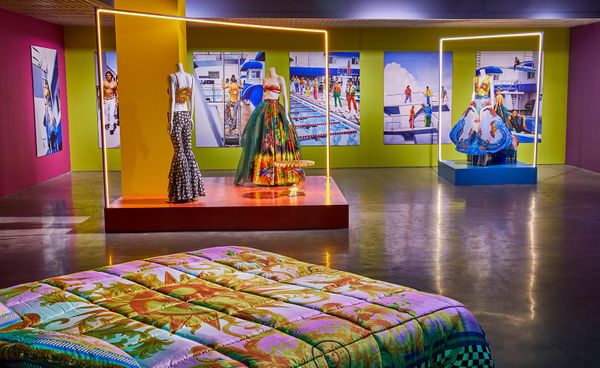 Miami marvels: fashion's finest findings at Design Miami/Art Basel
Balenciaga The French fashion brand is putting the circular economy and need for greater transparency at the very heart of the home, with an oblong sofa designed by Crosby Studio'

YEET MAGAZINE8 DEC 2019 • 4 MIN READ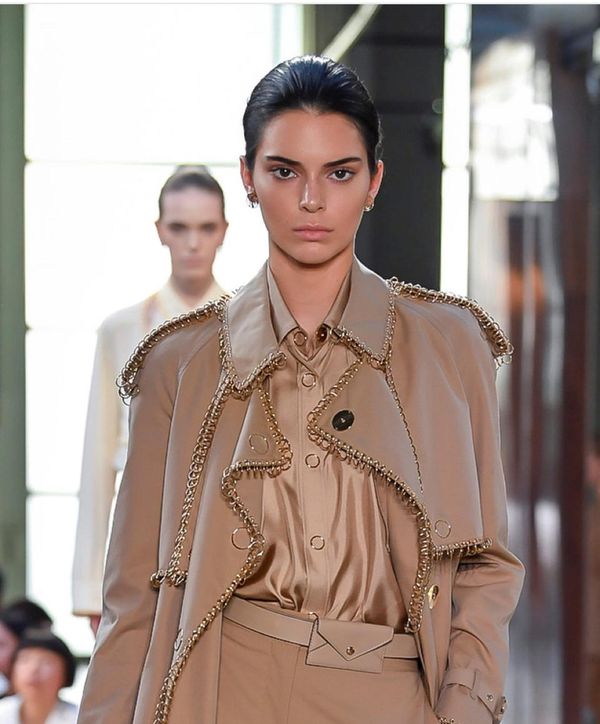 Making A Change! Burberry Reveals Plans To Go Plastic-Free By 2025
"Each year, we throw away enough plastic to circle the planet four times, 50 percent of which was only used once." Burberry plans to get rid of all

YEET MAGAZINE19 MAR 2019 • 1 MIN READ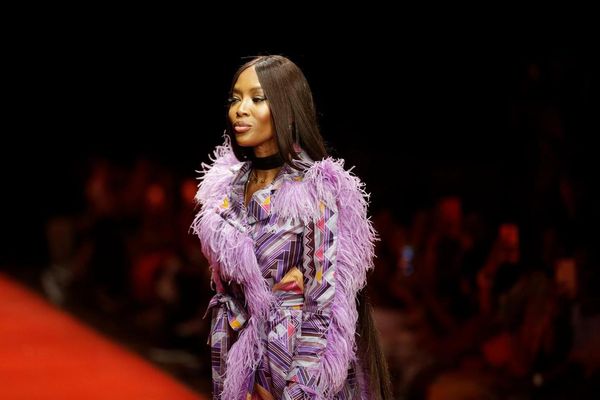 Supermodel Naomi Campbell urges 'Vogue' to launch African edition.
Campbell said there was a need for better representation of the continent. Supermodel Naomi Campbell said on Sunday that Vogue magazine should launch an African edition to recognise the continent's

YEET MAGAZINE4 APR 2018 • 2 MIN READ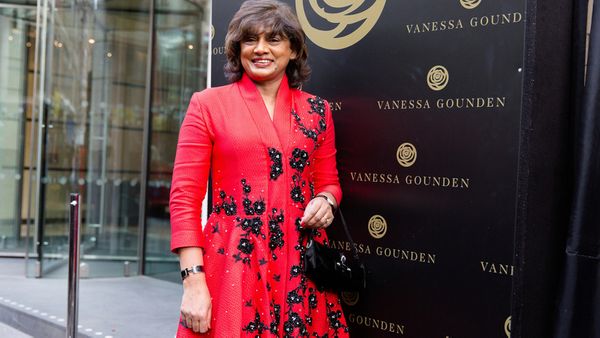 Q&A with CEO of Doré Fashion, Vanessa Gounden.
We sat down with CEO of South Africa's leading luxury fashion emporium DORÈ, Vanessa Gouden, talking about the creative journey of Doré, their latest designer addition and what makes this

YEET MAGAZINE2 APR 2018 • 4 MIN READ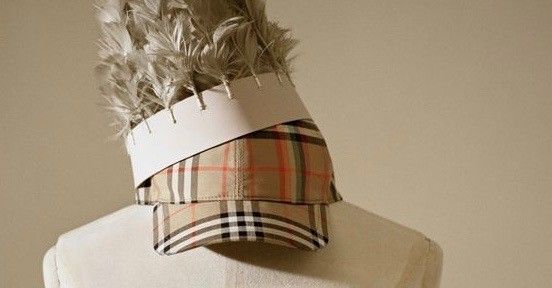 BURBERRY LAUNCHES PARTNERSHIP WITH FARFETCH
Global inventory available for first time on Farfetch.com Expands Burberry's reach to over 150 countries, reinforcing omnichannel leadership London, 15 February 2018 Burberry today announces a new global

YEET MAGAZINE26 FEB 2018 • 3 MIN READ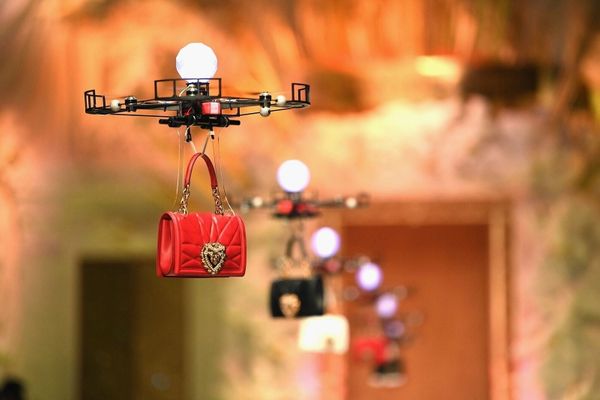 Dolce & Gabbana is using drones to model its handbags at Milan Fashion Week.
By Alexandra Ma Dolce & Gabbana used quadcopter drones to model handbags on the runway. You can see some footage of the hi-tech fashion show below. Dolce & Gabbana's latest

YEET MAGAZINE26 FEB 2018 • 1 MIN READ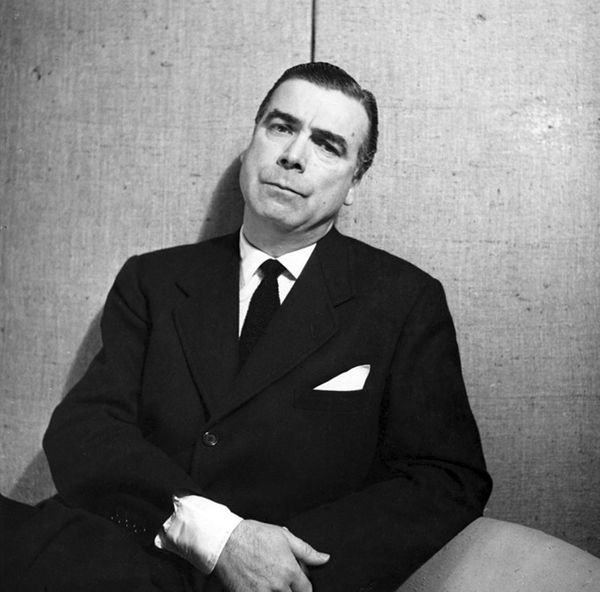 How Cristobal Balenciaga became a famous handbag designer.
It is hard for us to imagine a notable fashion empire was created by a 16-year-old, but Cristobal Balenciaga did it and did it very well. As early as 13,

YEET MAGAZINE19 NOV 2017 • 3 MIN READ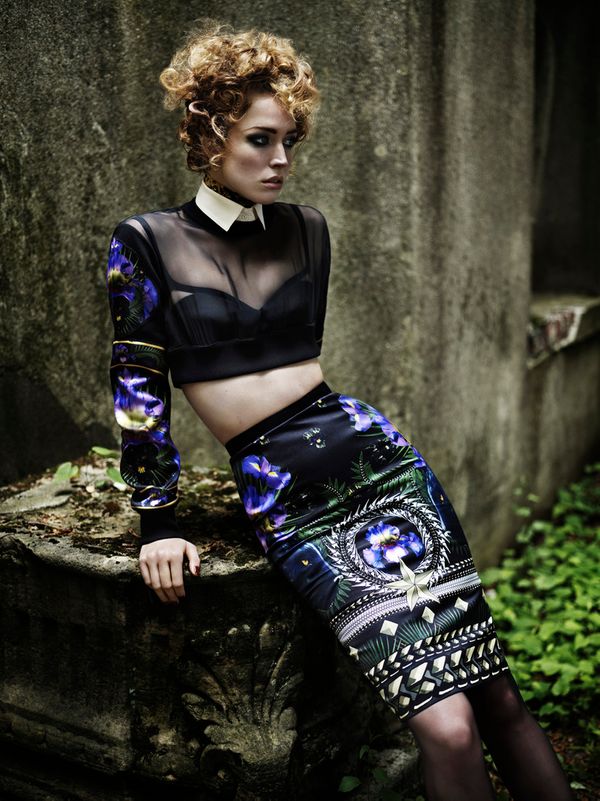 Givenchy - French Fashion Born Of Aristocracy.
Givenchy is known for high-quality and luxurious clothing, accessories and cosmetics, as well as their perfume division, Parfums Givenchy. Givenchy himself is a French aristocrat, with the full name of

YEET MAGAZINE17 NOV 2017 • 2 MIN READ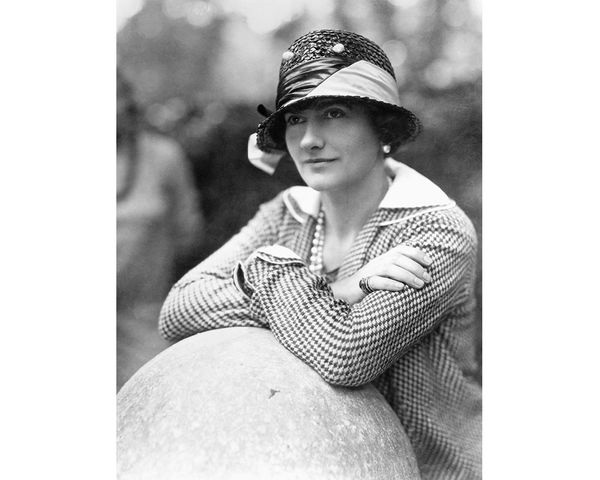 15 THINGS YOU DIDN'T KNOW ABOUT COCO CHANEL.
News,  breaking news,  headline news,  latest news, top news ,online news ,video news world, news,travel news ,women's magazine Fashion, Beauty, Psychology, Cooking and Shopping. The world famous and often

YEET MAGAZINE6 OCT 2017 • 8 MIN READ