Behind Meghan Markle's Volume Brushing On "Time" Cover That Everyone's Talking About
Meghan Markle and Prince Harry are among the 100 most influential people of the year by Time magazine, which even offers them its cover. A cliché where the Duchess increases the volume of hair, not without intention?
Home - Beauty - Hair - Trending
By YEET MAGAZINE | Published   0804 GMT (1604 HKT) September 18, 2021
Buckingham Palace -HRH Duchess of Sussex, Rachel Meghan
London -Royal families - Did Meghan Markle "humiliate" palace staff as "The Times" claims?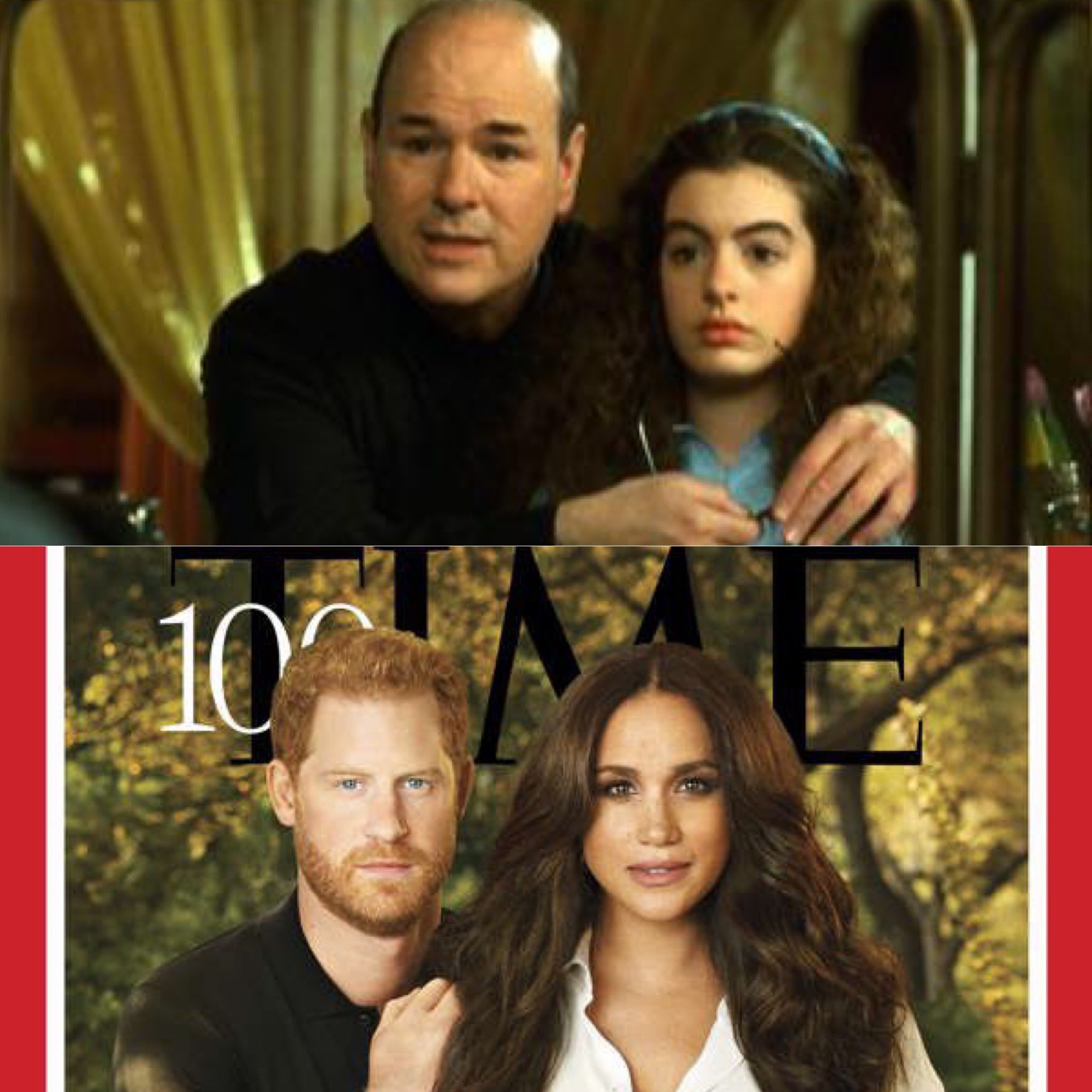 Meghan Markle and Prince Harry are among the 100 most influential people of the year by Time magazine, which even offers them its cover. A cliché where the Duchess increases the volume of hair, not without intention?
This Wednesday, September 15, the cover of Time magazine dedicated to the 100 personalities was unveiled . With, in the spotlight, Prince Harry and Meghan Markle . But this one is far from leaving indifferent. The composition, the pose ... Everything is subject to debate.
We discover the couple in a Yin and Yang game, him in a total black look and she in a white ensemble. Prince Harry in the background, his wife in the foreground. Another detail that catches the eye: Meghan Markle's hair . The Duchess appears with a wavy brushing whose lengths rest in majesty on her shoulders. A beauty treatment by Serge Normant, already behind the former actress's bridal bun, in 2018.
MEGHAN MARKLE'S MOST BEAUTIFUL HAIRSTYLES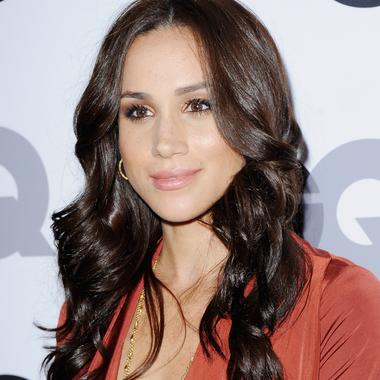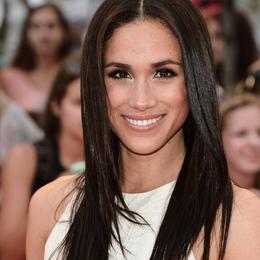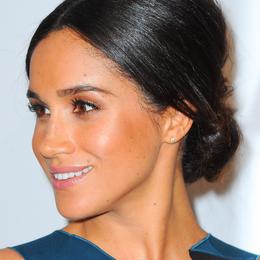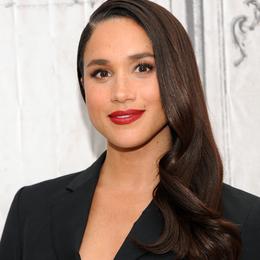 Volume and power
A hairstyle that contrasts with her usual looks, which instead favor pulled chignons, ponytails or even very slicked back hair. This very volume, shiny hair seems worthy of an advertisement for the latest miracle hair product.
As if to signify that the young woman is in great shape, barely three months after the birth of her daughter Lilibet but also after the storms that the couple has been through lately. And as if to sign a triumphant return: on social networks, many are also those who underline the " powerful " side of this cliché, and therefore of the couple.
Interviewed by Femail, hair stylist James Johnson sees this brushing as "the focal point of this photo". In her eyes, "this perfectly symmetrical wavy effect underlines her authority, while the position of the Duchess shows the public her new status as an influential woman." This association of a working girl outfit with very feminine hair reminds her of Beyoncé, mixing "pants and very long hair in a very girl power spirit ".
Divided reactions on the Internet
But this photo also lends itself to some remarks and offbeat comparisons. Thus some enjoy the pose of the prince, who could pass for the official hairdresser of his wife, proud to have given spring to the lengths of the latter. Or explaining to him in front of a mirror how to reproduce this professional result at home.
Others went to make a parallel with the film Princess in spite of herself, where Anne Hathaway was going through a hair transformation before assuming her role as a young sovereign.
In any case, many see it as a cliché too polished, see photoshopped. When some prefer to retain the glow that emanates from the Duchess.
More:
Everything the hair says about us (and sometimes despite us)
Meghan and Harry: Should We Love Them Or Hate Them?
Prince Harry reveals surprising talent in video posted by Meghan Markle for her 40th birthday
TAGS: Meghan markle Prince harry Brushing Hair Long hairstyle Hairdressing
CELEBRITY
MORE CELEBRITY NEWS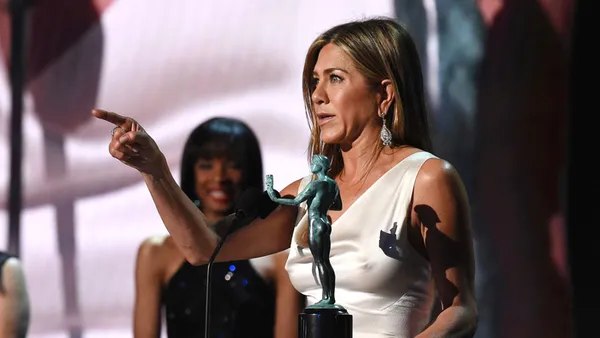 Jennifer Aniston Announces She Has Walked Aways From Friends Who Refuse To Get Vaccinated
Jennifer Aniston has announced that she no longer wants to hang out with her unvaccinated friends. In the face of anger over such a statement, the Friends star actress was keen to assert her comments on Instagram.

YEET MAGAZINE13 AUG 2021 • 3 MIN READ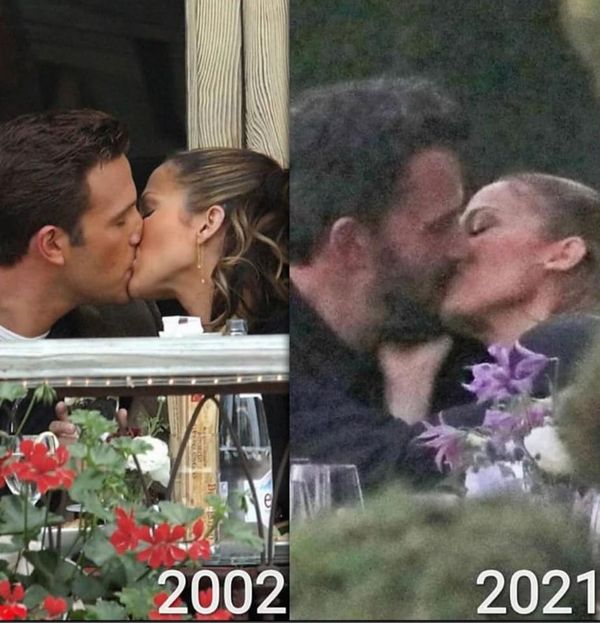 The kiss ! Jennifer Lopez And Ben Affleck Were Pictured Kissing Passionately At A Restaurant In Malibu.
The two stars were pictured kissing for the first time during a steamy dinner at Nobu in Malibu. As a reminder, Jennifer Lopez and Ben Affleck were already in a relationship between 2002 and 2004 and were even supposed to get married.

YEET MAGAZINE4 JUL 2021 • 12 MIN READ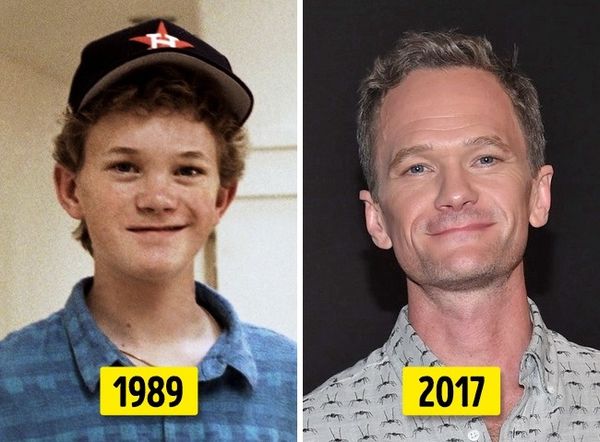 24 Celebrities Whose Transformation Will Blow Your Mind
Some celebrities have taken so long to break through that we do not know their debut, especially since the makeover artists of show business do a tremendous job of turning "the average joe" into an unrecognizable star .

YEET MAGAZINE18 JUN 2021 • 12 MIN READCELEBRITY
Beauty And Fitness : You Won't Believe These 32 Extreme and Impressive Celebrity Transformations
Celebrities go through huge transformations on a regular basis. Whether it's for a role in a movie, or because they train with a team of personal coaches, stylists, etc. Here is a list of 30 celebrities who have undergone a major makeover!

YEET MAGAZINE18 JUN 2021 • 17 MIN READ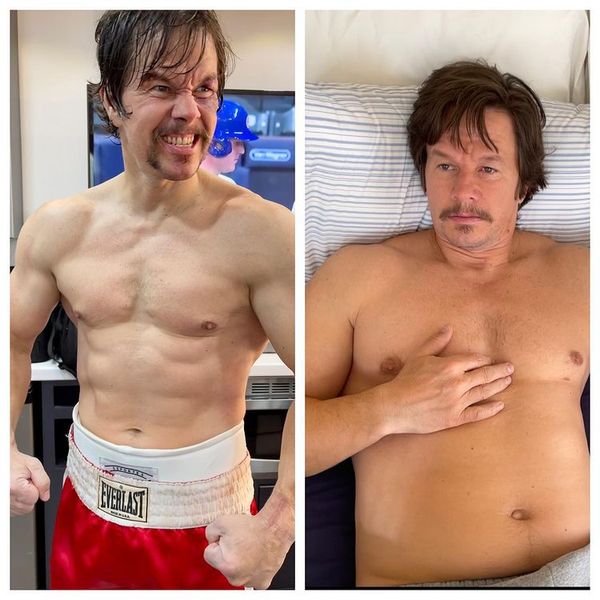 Mark Wahlberg's incredible weight gain for a movie role
Marlk Whalberg's personal chef helps him gain the 15 pounds he needs for his next role, in a short period of time. Lawrence Duran personalized a 7,000-calorie menu for the actor Ted - who has already put on 10 pounds in three weeks .

YEET MAGAZINE12 JUN 2021 • 9 MIN READ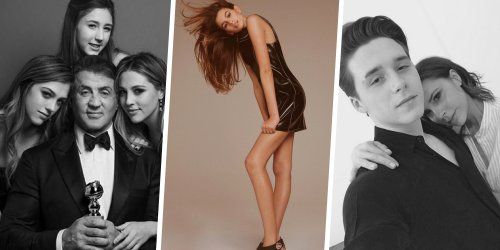 Celebrity Kids And Their Famous Parents - This Is What They Look Like
Celebrity children have grown up We followed their birth, their first steps, their beginnings in the world of show business ...

YEET MAGAZINE2 JUN 2021 • 16 MIN READ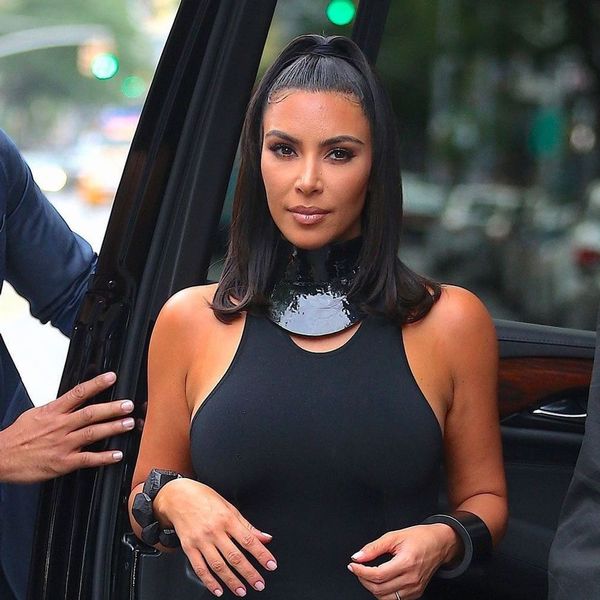 Kim Kardashian: Sued By Former Employees, They Tell Their Nightmare
Working at Kim Kardashian is a nightmare. Well, that's in any case what we learned a few hours ago. The star is said to be the subject of legal action by seven of the former employees.

YEET MAGAZINE30 MAY 2021 • 11 MIN READ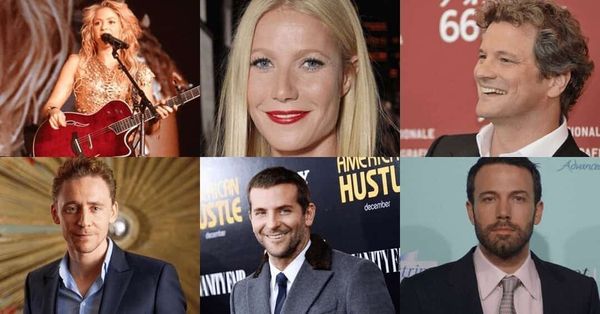 Parlez-vous Francais? Take A look At Our Favourite Polyglots : Hollywood Actors Who Speak Several Languages [ watch videos]
Do you know what sometimes lies behind the sequins and the red carpet, the bright smiles and the golden curls? Budding polyglots! Here are some examples of stars who speak several languages.

YEET MAGAZINE25 MAY 2021 • 7 MIN READ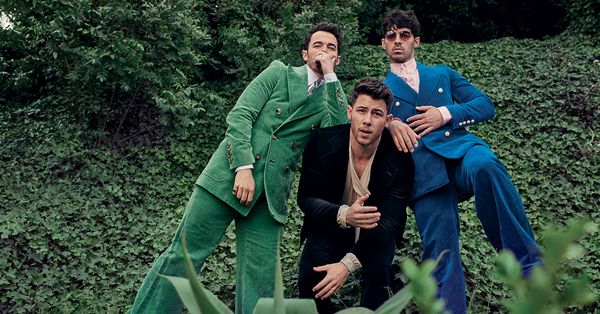 A New Tour, A few Memoires And A Documentary: 2021 Looks Like A Busy year for the Jonas Brothers
Six years after their split, the Jonas Brothers are back in the spotlight, with a hit, a new album and a world tour. The Jo-Bro's far from their formatted image of Disney stars.

YEET MAGAZINE24 MAY 2021 • 8 MIN READ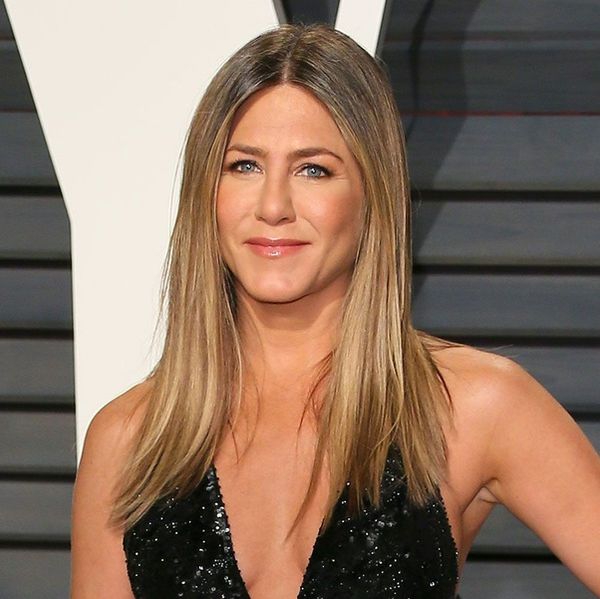 Friends Reunion Special : Why Jennifer Aniston Is Considered The Richest Among Cast And More
By Malcom Parker | YEET MAGAZINE  | Posted  11:51 a.m. ET, May 27, 2021 Yes she is. According to the Celebrity Net Worth website, Jennifer's net worth is $ 300 million.

YEET MAGAZINE24 MAY 2021 • 11 MIN READ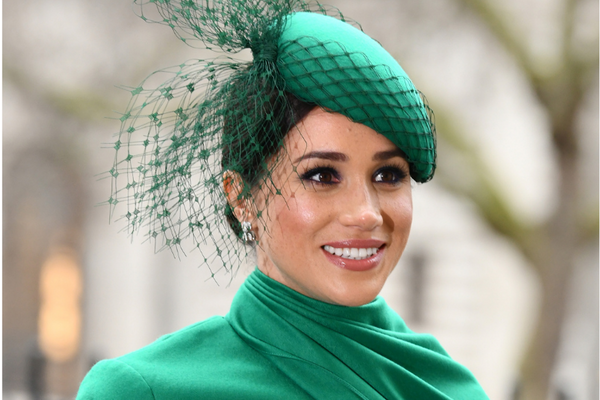 This Is What Meghan Markle Looked Like With Brown Caramel Hair
It's hard to imagine the former Duchess of Sussex with a different hairstyle or color. Yet a few years ago it sported a different color than it is today.

YEET MAGAZINE23 MAY 2021 • 1 MIN READ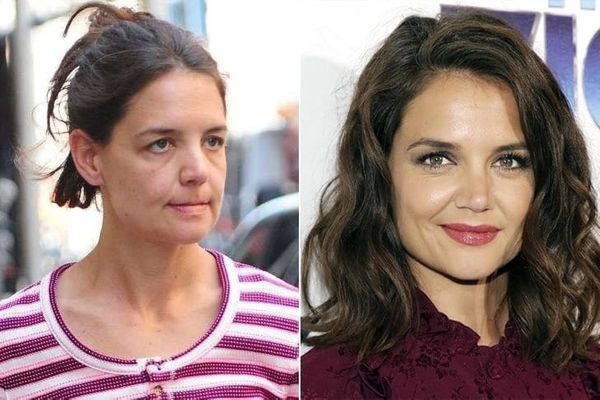 AMAZING - These Celebrities Are Unrecognizable Without Makeup
celebrities without makeup By YEET MAGAZINE | Updated 1648 GMT (0048 HKT) September 16, 2021 Kylie celebrities without makeupJenner - Follow the Kardashians Here we can see that it's not quite

YEET MAGAZINE6 MAY 2021 • 41 MIN READ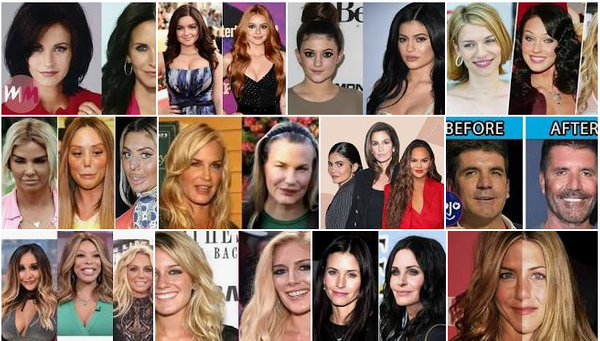 Celebrities Plastic Surgery: The Worst of Lip Augmentation And Face Lift.
By Nick Mayer. Most people in Hollywood—arguably the most image-conscious place on the planet—have reportedly had some nips and tucks. Even icons like Marilyn Monroe reportedly had a little work done.

YEET MAGAZINE30 MAR 2021 • 9 MIN READ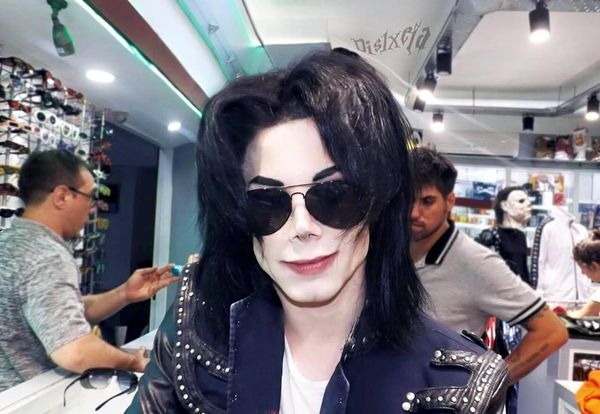 Man Spent $30000 to look like MichaelJackson, Still Not Happy With The Outcome.
At only 22 years old, Leo Blanco is far from going unnoticed. This Argentinian, originally from Buenos Aires, spent nearly $ 30,000, or about 26,000 euros, to look like

YEET MAGAZINE23 FEB 2021 • 1 MIN READ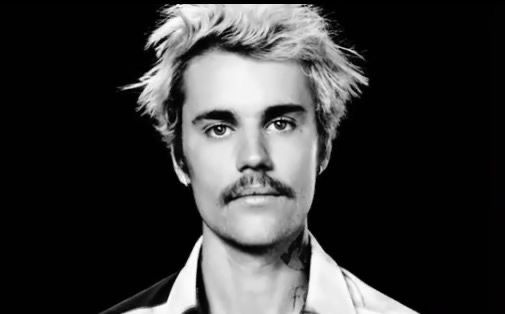 Celebrity News: Justin Bieber made his triumphant return to SNL with two memorable performances of his new hits
Justin Bieber was seen arriving at the STK club in New York last night with wife Hailey and manager Scooter Braun to celebrate his cool performance  of "yummy" and "Intentions"

YEET MAGAZINE10 FEB 2020 • 2 MIN READ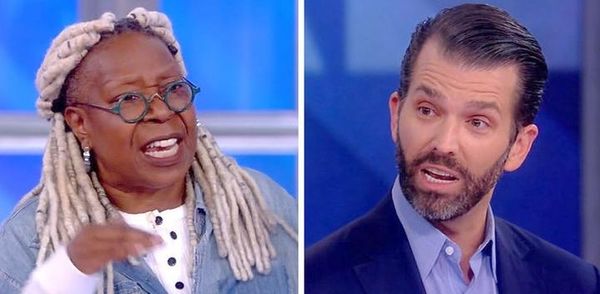 Whoopi Goldberg : Americans Are Celebrating Our Rights By Impeaching Trump, Gets Destroyed
Whoopi Goldberg appears on "The View." Screen Shot/ABC Whoopi Goldberg claimed Monday that the American people were "celebrating" their rights and the U.S. Constitution by moving

YEET MAGAZINE13 DEC 2019 • 2 MIN READ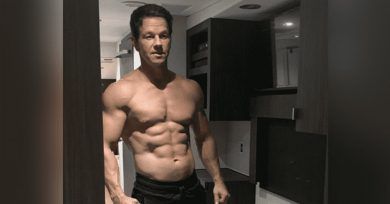 Mark Wahlberg", Instagram. "48-Yr-Old Mark Wahlberg Shows Off Insanely Chiseled Body After 45-Day Challenge: 'Age Is Just A Number
It sounds like a cliché, but it has been proven over and over by various people that age is just a number, especially when it comes to being physically fit.

YEET MAGAZINE26 OCT 2019 • 3 MIN READ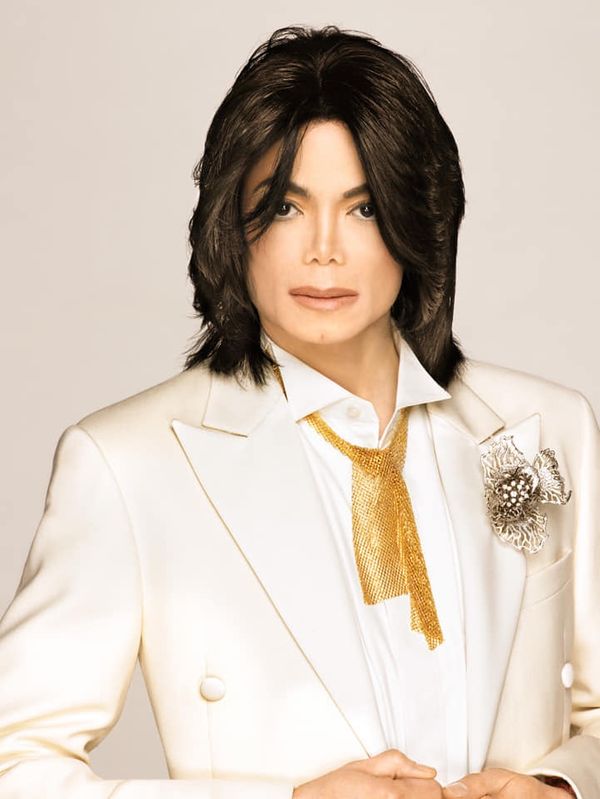 Michael Jackson topped Forbes'list of the highest-paid dead celebrities of 2018 after raking in around $400 million that year alone.
Death hasn't ended Michael Jackson's commercial success. Jackson again tops FORBES LIST as the highest-paid dead celebrities list after hauling in $400 million over the past year, mostly

YEET MAGAZINE19 SEP 2019 • 1 MIN READYEET MAGAZINE © 2021LATEST POSTSYou've successfully subscribed to YEET MAGAZINE!Could not sign up! Invalid sign up link.Great! Check your inbox and click the link to confirm your subscription.Please enter a valid email address!
Comments
No. In fact, she is regularly considered the least popular member of the royal family. Only Prince Andrew, a pedophile, is less popular. A recent poll showed that around 80-90% of the UK wants ALL of Megan's titles taken down. Why ? Because she's one of Britain's most hated women right now. Even Camilla is more popular than she is. Meghan was loved at first. Everyone encouraged her and fell in love with her. But then her true character began to show. Gradually, rumors circulated about staff abuse, temper tantrums, hypocrisy, Marie-Antoinette-style expenses, the fact that she did not get along with any member of the family, the abuse of his father and his constant lies. Meghan has gone from hero status to zero in two years. And she has no one else to blame but herself. Of course, she can try to blame her unpopularity on "racism". But the sad reality is that she was liked by 80-85% of the public after her wedding. It wasn't until the UK saw her for what she was - a bully and a narcissist - that her popularity plunged and she became the most unloved member of the royal family. To put it simply, the British loved Meghan Markle until now. Then they realized that she was just another Kardashian who liked to brutalize people. And now they hate her.

The look. Look at their hair. When Diana got engaged in the US, she didn't have a stylist with her because the UK was on a tight budget, so she did her hair on her own and her hair was perfect. But look at Meghan, she can't even comb her hair on her own. She was with the Queen there, which is how much she respects the Queen. Personality. Diana was a woman of class and dignity. Meghan is a delusional narcissist.

Profile picture for Jean Paju Jean Paju , Permanent student at the school of life Responded September 18, 2021 For my part with all the elements of press context I will say YES this woman is suffering from the deep disorder of the narcissistic personality And I am very afraid that for Prince William it will end very badly. Within 10 years we will already have a glimpse of this evolution, hoping with all our hearts that my predictions will never come true. But I see it as a sign of destiny in this couple which gives strong signs of narcissistic perversions of women. All the signals are practically there for those who follow their story in the press. 1k viewsShow 9 positive votes 2 comments from Elsa Hope and other users Profile picture for Luc Stas Luc Stas Responded September 18, 2021 The question contains the answer. She has the typical look of a narcissistic pervert woman. She isolates Harry from his family. Harry has everything to be an excellent victim, good values, kindness, loyalty, sensitivity. This woman wants to achieve these goals and will walk on corpses. To end on a positive note, what works in Meghan's favor is the fact that s is visible. She does nothing to hide it. She is an open narcissist. The aggressive, the egocentric, the proud, the vindictive. The case of the open narcissist is much less serious than that of the covert narcissist. The latter seems amiable, kind, adapted. The latter is politically correct and much more dangerous than the open narcissist. The covert narcissist has significantly less charisma and personality than the open narcissist. These shortcomings make the covert narcissist significantly more harmful and more difficult to detect. The covert narcissist is only detectable by intuitive emphates and where experts. All is not therefore lost for Harry because the open narcissist has a strength of personality and therefore sometimes enough resilience to question himself. This with a real spiritual basis can sometimes lead to healing. 2.1k viewsShow 10 positive votes

Profile picture for Randy McDonald Randy McDonald , Master of English Responded September 18, 2021 It does not appear to me that there is any evidence of hostility between the two. Vanity Fair suggests the two princes and women share a bundle message. E Online says Kate and Meghan are doing well. Nothing indicates that Kate hates Meghan. We can say that these two women with very different origins are not natural friends, but that's all we can say. 2.1k viewsShow 8 positive votesResponse requested by Justin mihalick 3 comments from Anne-Lyse Messenger and other users Profile picture for Lucien Denisse Lucien Denisse , former I don't have to justify myself Updated on Responded September 18, 2021 I'm not sure that's the truth. The British press is known for their invention and their lies, I would take it with a big pinch of salt In addition The Duchess of Sussex is American And metisse they will find all the faults in her 566 viewsShow 5 positive votes Profile picture for YEET Magazine Profile picture for Lena Mauveaux Lena Mauveaux , translator Responded September 18, 2021 It's all nonsense and gossip. There is no evidence that they do not get along, but rather the opposite. Just because you'd rather not be your sister-in-law's neighbor for a few years doesn't mean you hate yourself.
Disclosure (Show/Hide) Design Pattern in WAI-ARIA Authoring Practices 1.1
Profile picture for Mila Daniel Mila daniel , worked for Musicians (2018-present) Translator · Translated 5 June 2019 I dispute the premise of the question. I don't think the Duchess of Sussex (Meghan Markle) is hated in Britain. There might be people who hate her, but it's not the majority of the British public, as far as I know. On the contrary, she is heavily criticized by the press - but I don't necessarily call this hate. I pose the following reasons for this: Catherine went through the same thing before marrying William - their relationship had its ups and downs, and they courted each other for so long that the British press dubbed her "Waity Katie" (K … (More) Profile picture for YEET Magazine Profile picture for Lucien Denisse Lucien Denisse , former I don't have to justify myself Responded December 30, 2018 Original answer: Why is Megan Markle hated while Kate Middleton is worshiped? It would be prudent to take these assertions with great caution, The British press is known for its scandalous headlines of substantive studies. We have two very different women from all points of view one, English actress, divorced and mixed race. Everything suggests that the Duchess of Sussex is not to everyone's taste, She has nevertheless, with her husband, a tour of the South Pacific with success, if we are to believe this same Press Who hates her 1.1k viewsShow 1 positive voteShow shares Profile picture for YEET Magazine Profile picture for Jacob Petion Jacob Petion Responded March 11 Why do you care?.

Profile picture for YEET Magazine 38 HRH Duchess of Sussex, Rachel Meghan Prince Harry, Duke of Sussex Royal families + 8 At what point did you find that Meghan and Harry had not been honest in their interview with Oprah Winfrey? 4 responses Profile picture for Laurent Richard Laurent Richard , Writer Responded March 9 While there is no doubt that Harry and Meghan were treated harshly by the Royal Family in some ways, they did not come across as being entirely honest to me on several occasions during their interview with Oprah Winfrey. I remember in particular that they mentioned several times that the safety of their child, as well as that of Harry, was no longer ensured by the royal family when they left. Concretely, the bodyguards who protected them until then were no longer paid by the crown. To hear them, they therefore found themselves left to their own devices, without protection. They were… (More) 65 reviews from Francoise Mercier and other users Profile picture for William Kakousky William kakousky , ARCHITECT ASSISTANT, creation of house plans Responded March 10 The Princess is an actress and she played her role well there. But it all sounded wrong, there is nothing to cry about these people and their exaggerations regarding the Windsor family. Queen Elizabeth II was very involved against the vile apartheid in South Africa and excluding this country from the Commonwealth! While there may be racists in the royal entourage, surely and like everywhere, from there to show it in a dubious way ... in order to throw discretion on the Queen and her relatives, it is lamentable. This princess is not going to cry over her is her millions of dollars received, there is really worse place on earth than to live now in sunny California . Pathetic service !!! 2.4k viewsShow 28 positive votes 2 comments from Catherine alexander and other users Profile picture for Art Multi Multi Art , place: France (1900-date) Responded March 9 Hello. If in terms of dishonesty we had to limit ourselves to the interview that I did not even watch ... The problem is that this dishonesty predates this interview: Meghan Markle knew perfectly well what she was getting into by joining the royal family; I do not believe for a single moment the fact that she was never informed in advance of the situation, of the protocol constraints. In addition, there is a contextual problem: the state of health of Prince Philip. What will happen if the latter learns about this interview? What respect for the broadcasting of this interview under these conditions? Good day.

Profile picture for Lucien Denisse Lucien Denisse , former I don't have to justify myself Updated September 14, 2019 It seems that her Stepsister Samantha Grant who all of a sudden is called Samantha Markle is jealous of her stepsister (who married Prince Henry Duke of Sussex) because No one besides she says bad things about the Duchess of Sussex (ExMeghan Markle) and she only makes for the big fees that the British scandal press is ready to offer her.

Do Brits Like Meghan Markle?

Is Meghan Markle's loving look at Prince Harry in many photos natural? Why is she looking at him like that?

Why does the Queen of England wear black when she meets the Pope?

If you were in their shoes, would you have acted the same as Prince Harry and Meghan Markle?

Prince Harry is giving up his family to give in to Meghan's desires? Or does he want it too?

Do you think Meghan Markle is a profiteer?

Why did Meghan Markle only invite part of her family to her wedding?

Did Prince Charles really wear again a suit he wore in 1984 for the wedding of Prince Harry and Meghan Markle?

What do you think of Meghan Markle?

Do you think Prince Harry will regret marrying Meghan Markle?

Did Meghan Markle Ruin Prince Harry As A Person?

What is it about Meghan Markle that reminds you of Lady Diana?

Prince Harry and Meghan Markle will they survive? Or will it all end in divorce?

How long do you think Meghan Markle and Prince Harry will stay married?

Prince Harry and Meghan Markle are they likely to end badly?

Similar questions

Do Brits Like Meghan Markle?

Is Meghan Markle's loving look at Prince Harry in many photos natural? Why is she looking at him like that?

Why does the Queen of England wear black when she meets the Pope?

If you were in their shoes, would you have acted the same as Prince Harry and Meghan Markle?

Prince Harry is giving up his family to give in to Meghan's desires? Or does he want it too?

Do you think Meghan Markle is a profiteer?

Ask a question