Friends Reunion Special : Why Jennifer Aniston Is Considered The Richest Among Cast And More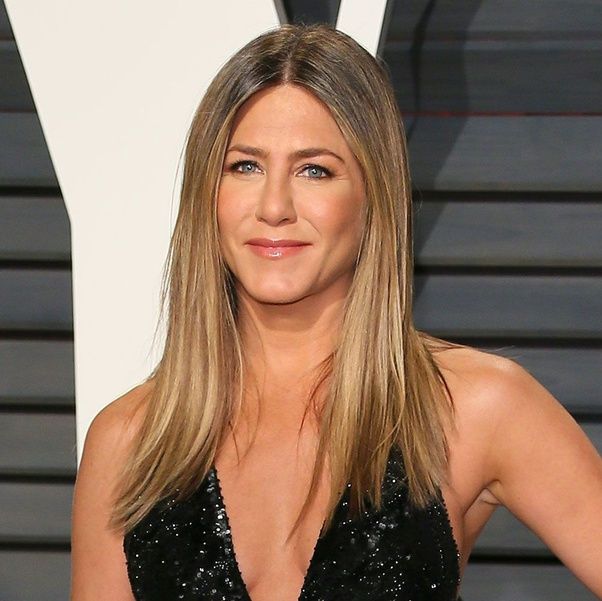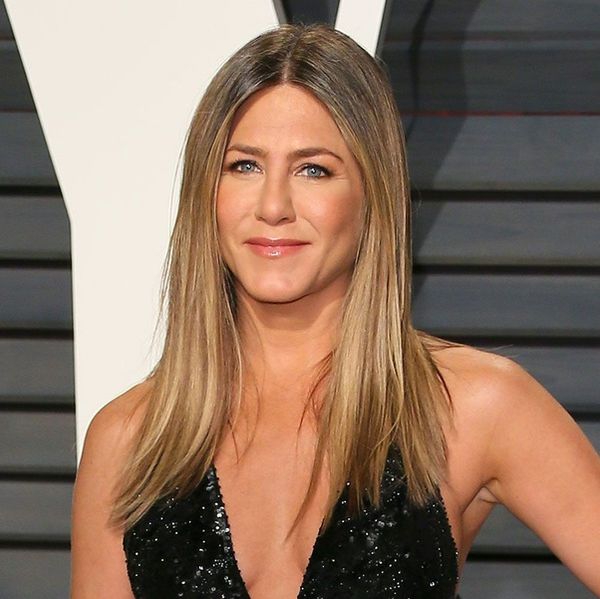 By Joan Carmichael YEET MAGAZINE | Updated 0439 GMT (1239 HKT) October 16, 2021
Yes she is. According to the Celebrity Net Worth website, Jennifer's net worth is $ 300 million. After all, she is also one of the highest paid actresses in the world.
Courteney Cox is second, earning $ 150 million.
Next is Matthew Perry with $ 120 million.
David Schwimmer is in fourth place with $ 100 million.
In fifth place we find Lisa Kudrow with 90 million dollars.
Finally, Matt Leblanc does not differ much with his 80 million dollars.
Here's how much they earn.
Facts  about Jennifer Aniston
Jennifer Aniston allowed talk show host David Letterman to lick her hair during a 1998 interview on The David Letterman Show?
The 1998 interview has recently resurfaced and people are going crazy about it.
Jennifer Aniston is a very kind and polite person. I don't think she wanted to be mean to David Letterman, or cause any drama, so she agreed. But it was obvious that he was uncomfortable.
Jen actually tried to back off when David Letterman said, "Let me try something." He said, "What are you doing?" But she doesn't walk away exactly, as that would be rude and let David Letterman lick her hair (EW).
Also, at the beginning of the interview, Jen said, "I get nervous, especially with you, I get nervous," which made the whole interview awkward.
Absolutely not and disgusting.
Jennifer Aniston think Marvel is ruining cinema.
It is an opinion that is gaining ground in Hollywood. I don't know what she said but if she says superhero movies are ruining cinema I disagree, if she says only Marvel is doing it then I agree. Marvel, aka Disney, is actually ruining the characters, making movies for pre-teens, not growing the characters and stories, emptying them of meaning and filling them with political correctness.
Jennifer Aniston wanted to leave Friends.
Well, I think Aniston , who is the most successful actress of the entire cast, currently one of the highest paid actresses in the world, was getting so many new roles for movies that she barely had time to shoot for Friends. Aniston said she didn't know "how much Rachel I have in me". He was afraid that the producers would ruin the story, making everyone hate it. It was time to stop. Since Aniston was barely able to be on the set of Friends, they decided to shorten season 10 from 24 episodes to 18 episodes.
But the producers were considering ending around season 10. They also thought about ending season 9, or even season 8, they didn't have a lot of ideas for the tram and paid the cast members $ 1 million per episode, which is a lot and they can't do it for the rest of their life. So even if Aniston hadn't landed that many movie roles, they would have finished season 10 with 24 episodes shot.
He had other roles after Friends . He made films like I hate you, I leave you, you… , How to kill the boss… and happy viceroys , My wife for pretending , How I deal with your family . She returned to being a TV star, playing Alex Levy in The Morning Show of the Apple + TV series, opposite Reese Witherspoon.
So we can conclude that Friends would have ended around that year even without Aniston .
What made Jennifer Aniston stand out in success compared to other Friends cast?
Well, think about it this way.
Friends is one of the most successful TV shows ever and, being one of the six main characters, everyone could have retired in peace. And that's what most of the cast did.
How much the cast of 'Friends' is estimated to be worth today
While they are known for playing other roles, most of their current net worth comes from Friends' royalties alone, a portion of the $ 100 million Netflix deal went straight into their pockets.
Friends: Here's How Much The Cast STILL Gets Paid
With this in mind, every Friends actor has fallen into oblivion, being known only for the role they played and, unlike other actors, can afford to live in the dark, David Schwimmer prefers to be less famous because fame has destabilized. his relationships with other people.
Most of them choose to only play roles whenever it suits them and they may be doing it simply because of a lack of exercise or because they like to act in general, but there's no reason why they run around looking for work. And let's face it, they can't get more famous than when they were in Friends, which is why you always see them in small productions playing supporting roles that they themselves think are fun, they've chosen their jobs (or the casting chose them, they've seen a script and they accepted it).
The two glaring exceptions are Jennifer Aniston and Courtney Cox, they enjoyed fame and loved being in the spotlight. So, ignoring the other 4, why would Jennifer have a higher profile than Courtney?
Well, that's his typical cinematic role.
I don't usually like to say it, but he actively works in films with a lot of softcore nudity, which is a surprisingly huge attraction for his films, these few scenes you see in the trailers are enough to get people to come and watch the movie. And it turns out that it actually gives a great performance too. Many of the films she is known for are very recent and in the memory of her fans.
Courtney on the other hand played most of her famous roles in the 90s, her other famous roles include the Scream series, Ace Ventura, Rulers of the Universe, where she is not even the main character. Like most other actors, he may be niche because he actually prefers smaller roles. Otherwise, she was also recently involved in directing and owns a production company that created her sitcom Cougar Town.
The last two points include the fact that Jennifer was married to Brad Pitt, then "The Sexiest Man Alive", which added to her fame significantly, and added even more after her feud with Angelina Jolie when she became his girlfriend. Imagine you're famous for getting divorced from the sexiest man in the world.
And finally the surgeries, Jennifer had some plastic surgeries and face lifts, pretty standard stuff. Courtney on the other hand was addicted to surgery to the point of almost completely ruining her face, so while Jennifer was praised for having a more natural beauty, Courtney was taken as an example for doing excessive surgeries.
Has Jennifer Aniston Had Plastic Surgery?
Courteney Cox's plastic surgery transformation
There is a video of Jennifer Aniston talking to a man on set in 1998 and Matt Leblanc comes up to Jennifer Aniston and kisses her. So what was that? Were they dating or see thing? Why did he do that?
Aniston and Matt LeBlanc had an illicit affair on and on throughout the duration of Friends.
They were unfaithful to their spouses while trying to cover up the evidence in 2004. She even thanked Matt in her Golden Globes speech and forgot to thank Brad Pitt.
She removed pics largely from most of the internet on two separate occasions. Paul LeBlanc also confirmed the affair years later. Her PR team enacts the biased media to sweep this under the rug while continuing to do use underhanded tactics to persecute Pitt with a phony victim saint narrative for many years. Even this week, a bunch of old derogatory spin was circulated to the press. Pitt moved on with Jolie after they split up. He will always maintain this but even his many official statements are now covered up with many article links going missing.
How does Jennifer Aniston look so good at her age?
Jennifer Aniston's secrets to be this spectacular about to turn 50
When you arrive looking so good and so pretty almost 50 years old, like Jennifer Aniston, there are more than enough reasons to try to copy her ... These are some of her keys to being in top shape.
Next February will be no less than half a century. And it seems as if she just left the coffee on her table from Central Perk in the mythical series 'Friends' ... It seems that time does not pass for Jennifer Aniston. In addition to great genetics, what are her beauty secrets to looking younger every day?
Why do people obsess over Jennifer Aniston's hair? I've always thought it looked dull and dead
Jennifer Aniston flaunts her natural hair and it doesn't look what you think
Jennifer Aniston caused a stir with a natural look. Chilly at the idea of​​showing off her real hair, the actress finally reveals herself.
So where did the cut "The Rachel" that made her famous by playing her character in "Friends"? At the premiere of "The Morning Show", Jennifer Aniston ditched her smooth brushing. The actress reveals herself in a whole new style, far from the signature that we know her. Indeed, Jennifer Aniston flaunts a wavy messy combo.
Has Jennifer Aniston ever been pregnant?
The reason Jennifer Aniston never had children
Actress Jennifer Aniston revealed long ago why she never had children. The former Friends star is now 51 years old, in 2016 she wrote an article pleading for the scrutiny to stop after endless stories, messages and social media posts asking if she was pregnant.
What was Jennifer Aniston's reason for not inviting Matthew Perry and Matt LeBlanc to her wedding?
So friends has been off the air for more than 11 years now. If you quit your job that long ago, would you invite the people you worked with back then to your wedding. Not likely, unless you made them into a close friend and involved them in your life ever since.
It is just the media making much ado about nothing to create headlines.
Where is Jennifer Aniston these days?
Jennifer lives in Bel Air, California with her dogs. Currently like many people around the world, she's in isolation because of the coronavirus but until recently she was filming The Morning Show with Reese Witherspoon who played her youngest sister Jill Greene in Friends. Jennifer was also involved in the preparation for the Friends reunion but that's also on hold of course.
Despite rumours circulating, Jennifer remains single and is not dating anyone including her ex-husband Brad Pitt. They are merely friends.
Why did Jennifer Aniston and Justin Theroux's two-year marriage end?
Aniston is a California-Girl. She's lived on the west coast her entire life and loves the SoCal lifestyle.
Theroux is a NYC guy. He has many friends who are part of the heartbeat of the city. This is the life he knows and loves.
Where can this couple live that makes them both happy? They tried the back and forth routine but that left both of them feeling unsettled. In the end, it was apparent that neither of them could give up their lives to placate the other. They split up when this became clear so they could avoid any long term resentments.
MORE ON FRIENDS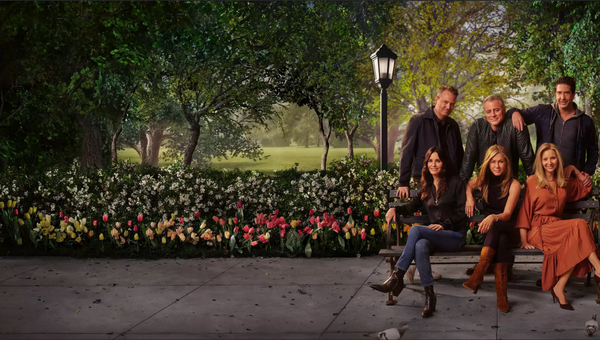 Friends : The Reunion Is Real And Full Of Nostalgia
The six actors of the most popular sitcom of the 1990s gathered for a special self-promotion to mark the launch of the entire series on HBO Max. To see from Thursday May 27 on Salto.

YEET MAGAZINE28 MAY 2021 • 21 MIN READ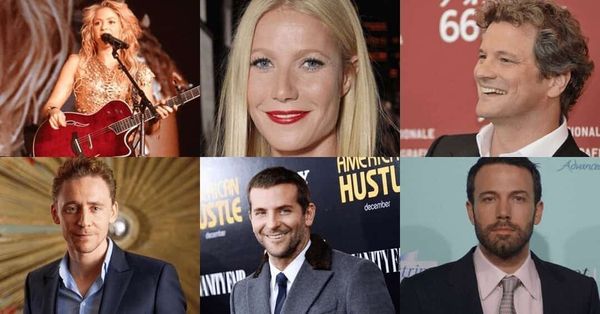 Parlez-vous Francais? Take A look At Our Favourite Polyglots : Hollywood Actors Who Speak Several Languages [ watch videos]
Do you know what sometimes lies behind the sequins and the red carpet, the bright smiles and the golden curls? Budding polyglots! Here are some examples of stars who speak several languages.

YEET MAGAZINE25 MAY 2021 • 7 MIN READ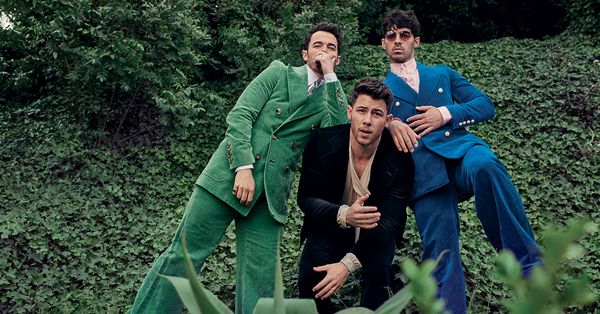 A New Tour, A few Memoires And A Documentary: 2021 Looks Like A Busy year for the Jonas Brothers
Six years after their split, the Jonas Brothers are back in the spotlight, with a hit, a new album and a world tour. The Jo-Bro's far from their formatted image of Disney stars.

YEET MAGAZINE24 MAY 2021 • 8 MIN READ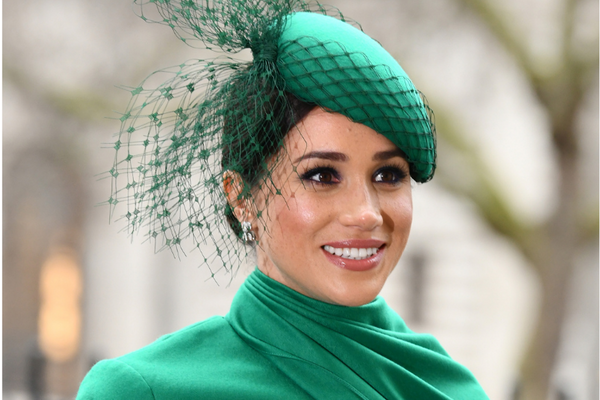 This Is What Meghan Markle Looked Like With Reddish Brown Hair.
It's hard to imagine the former Duchess of Sussex with a different hairstyle or color. Yet a few years ago it sported a different color than it is today.

YEET MAGAZINE23 MAY 2021 • 1 MIN READ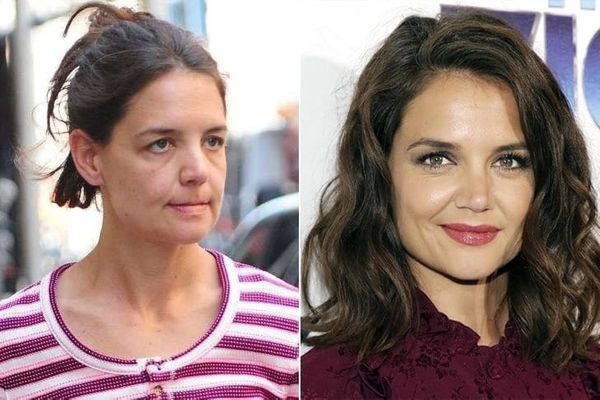 AMAZING - These Celebrities Are Unrecognizable Without Makeup
Updated on May 19 2021 Kylie Jenner - Follow the KardashiansHere we can see that it's not quite a selfie without makeup because Kylie is still clearly wearing makeup. One

YEET MAGAZINE29 APR 2021 • 41 MIN READ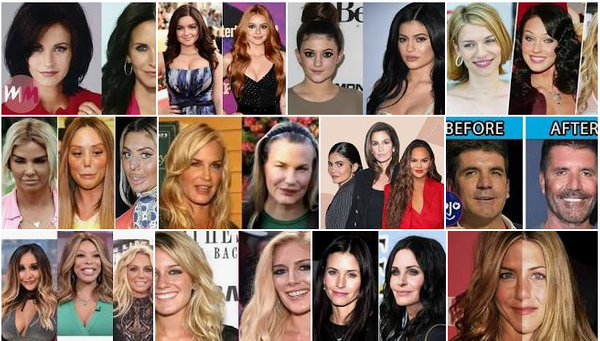 Celebrities Plastic Surgery: The Worst of Lip Augmentation And Face Lift.
By Nick Mayer. Most people in Hollywood—arguably the most image-conscious place on the planet—have reportedly had some nips and tucks. Even icons like Marilyn Monroe reportedly had a little work done.

YEET MAGAZINE30 MAR 2021 • 4 MIN READ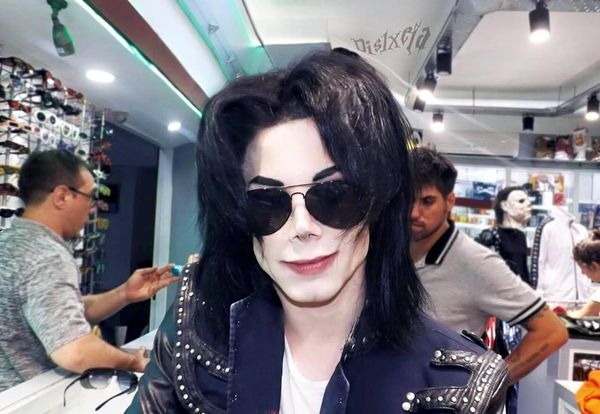 Man Spent $30000 to look like MichaelJackson, Still Not Happy With The Outcome.
At only 22 years old, Leo Blanco is far from going unnoticed. This Argentinian, originally from Buenos Aires, spent nearly $ 30,000, or about 26,000 euros, to look like

YEET MAGAZINE23 FEB 2021 • 1 MIN READ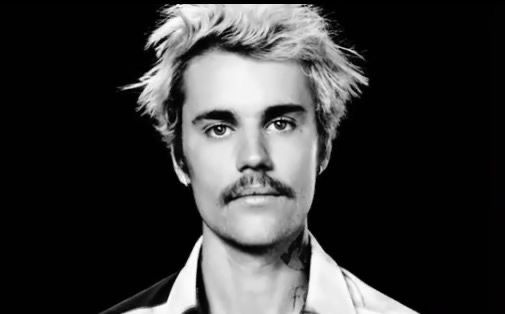 Celebrity News: Justin Bieber made his triumphant return to SNL with two memorable performances of his new hits
Justin Bieber was seen arriving at the STK club in New York last night with wife Hailey and manager Scooter Braun to celebrate his cool performance  of "yummy" and "Intentions"

YEET MAGAZINE10 FEB 2020 • 2 MIN READ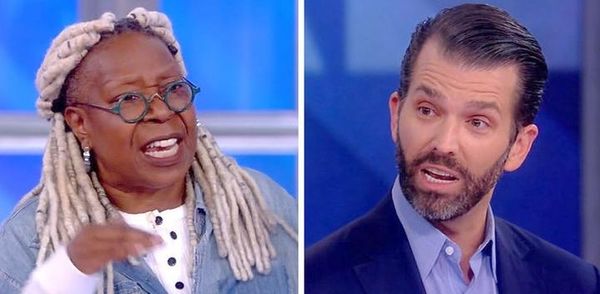 Whoopi Goldberg : Americans Are Celebrating Our Rights By Impeaching Trump, Gets Destroyed
Whoopi Goldberg appears on "The View." Screen Shot/ABC Whoopi Goldberg claimed Monday that the American people were "celebrating" their rights and the U.S. Constitution by moving

YEET MAGAZINE13 DEC 2019 • 2 MIN READ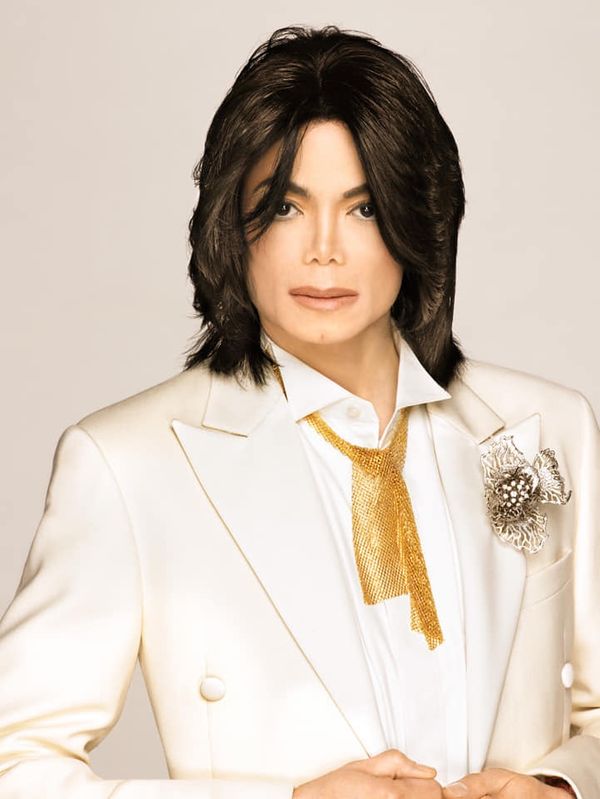 Michael Jackson topped Forbes'list of the highest-paid dead celebrities of 2018 after raking in around $400 million that year alone.
Death hasn't ended Michael Jackson's commercial success. Jackson again tops FORBES LIST as the highest-paid dead celebrities list after hauling in $400 million over the past year, mostly

YEET MAGAZINE19 SEP 2019 • 1 MIN READ