Friends : The Reunion Is Real And Full Of Nostalgia
The six actors of the most popular sitcom of the 1990s gathered for a special self-promotion to mark the launch of the entire series on HBO Max. To see from Thursday May 27 on Salto.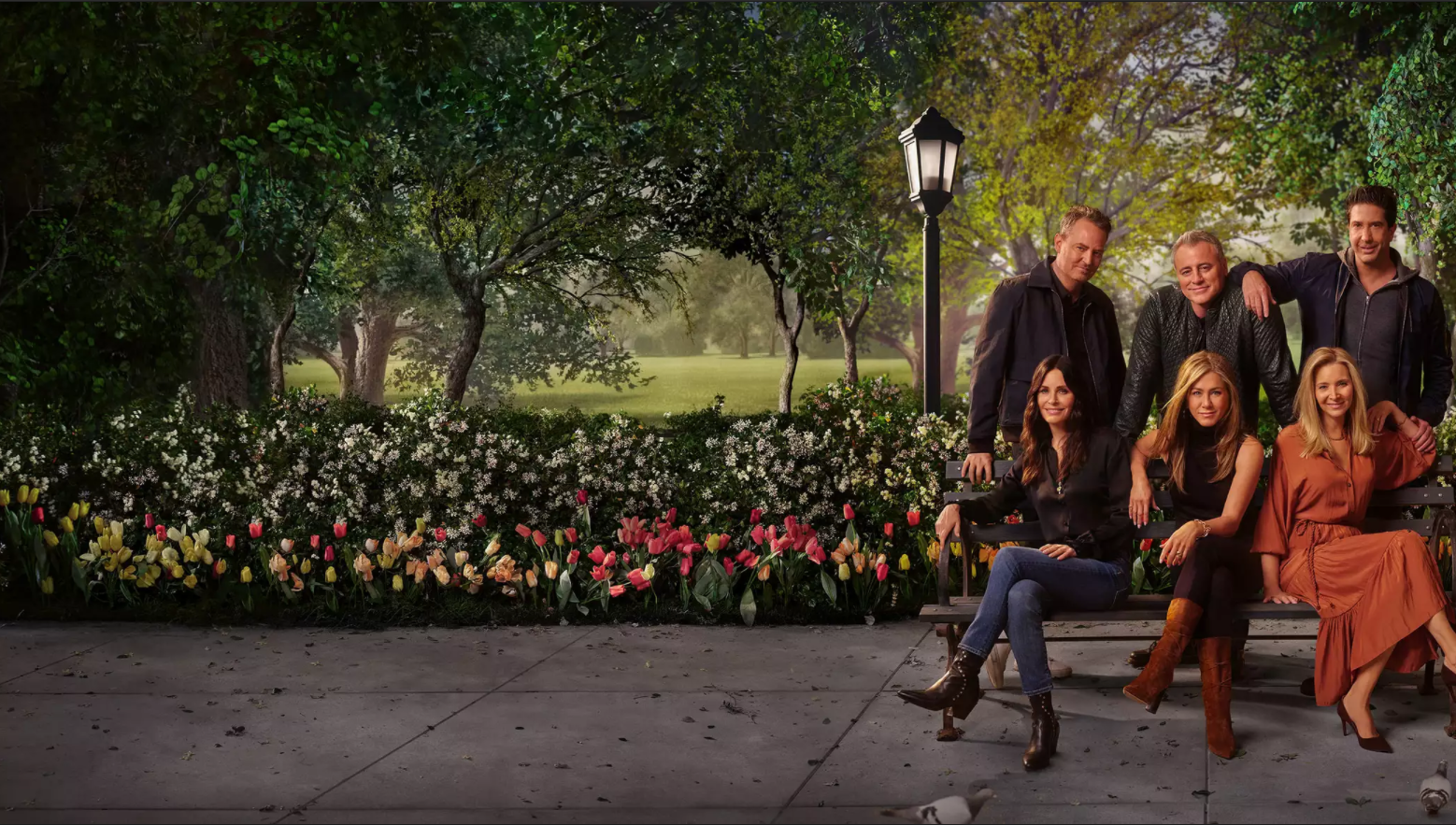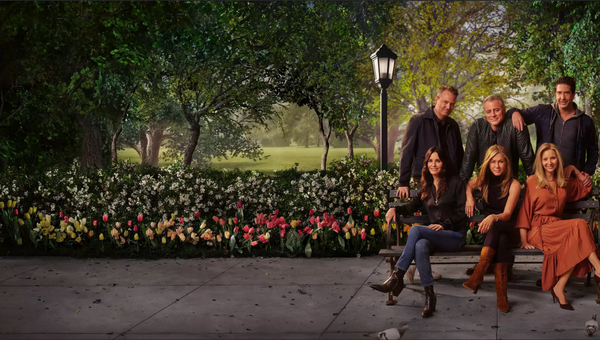 By Helen Smith YEET | MAGAZINE  Published 0940 GMT (1740 HKT) May 28, 2021
SHARE THIS ARTICLE
The six actors of the most popular sitcom of the 1990s gathered for a special self-promotion to mark the launch of the entire series on HBO Max. To see from Thursday May 27 on Salto.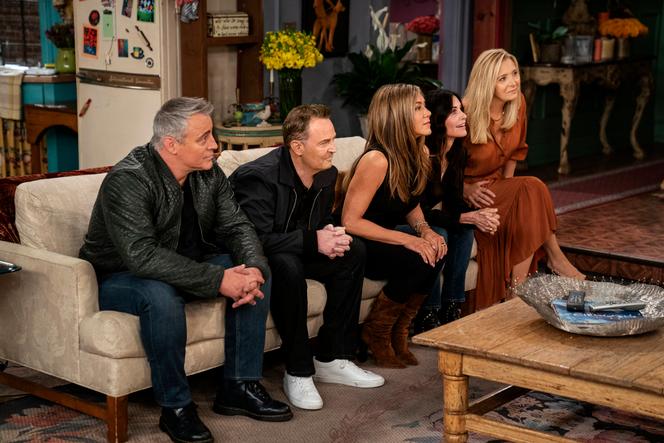 In vain do I defend myself against it, the sitcom-colored mug on my desk, a memory of a New York summer in the last century, reminds me every day: I was one of the fans of Friends . From the first hour, even. Of those who wore "You stink of the cat" t-shirts and asked the hairdresser for a gradient. From this televore adolescence - I unfortunately lost my Urgences cup - I didn't have much left, apart from the memory of a somewhat old-fashioned sitcom, weighed down by a French dub worthy of that of Dirty Dancing .
And it is not the availability of ten seasons of Friends on Netflix, in original version and without advertising - a notable improvement compared to the viewing conditions of the 1990s - that would have made me change my mind. It was not until this particular spring, which slowly sees the prospect of a world without Covid-19 dawning in the distance, and the recording of this Reunion (the word in English meaning "reunion") that the irrepressible need to binger a few episodes don't take me back. If Twitter is to be believed, I'm not the only one.
Overweight and hyaluronic acid
After the shock of (re) discovering our "friends", seventeen years after having left them - overweight and hyaluronic acid included -, and the embarrassment of not knowing what is scripted and what is not in this "service" broadcast intended for fans, the cuddly toy is in full swing.
Less lacrimal than what one might have feared, this program recorded on the occasion of the launch of the series on the HBO Max platform (in the United States) has succeeded perfectly in its bet: to restore envy. But you may want to watch some episodes first: the show has had the good idea to rebroadcast some anthology scenes - the one who has never heard Ross shout "pivot !!!!" "trying to climb a sofa up a staircase hasn't quite lived - and remember the time when wasted afternoons at the cafe, quizzes with friends, one-night stands, stupid challenges, free hugs and hugs were part of normal life. We were young, and the world was different.
"The reunion", the special episode of the series "Friends" is available
Videos and audio
3 min.
Friends: the reunion episode is available
12:30 p.m.
Yesterday at 12:38
3 min.
The Friends meet again in a few hours, BTS is screwing up its records and Hong Kong is throwing away its vaccines ...
Seventeen years after the end of the "Friends" series, the group of friends has reformed for a special program posted online Thursday on HBO Max in the United States and on Salto in France. Distinguished guests like Lady Gaga also attended.
After seventeen years of waiting, "Friends" is finally back. The band of friends has reformed during a special episode broadcast by the American platform HBO Max, which has acquired the entire catalog of the emblematic series. In France, it is Salto which ensures its distribution in the original version with French subtitles before, soon, TF1.
Too expensive for  RTS
The RTS indicates for its part to have given up its diffusion because of the too high price of the program. When questioned, the head of the Program Acquisitions Unit, Isabell Hagemann Pouliquen, said that the price requested by Warner, a long-time partner of RTS, was excessive.
"What they're asking for is the equivalent of a big box office movie. Unfortunately, it's not in our budget," she explains. "This show is much more expensive than the 'Game of Thrones' series," she adds.
Souvenir machine
HBO Max made a wise choice with this real machine for memories, anecdotes, cult extracts. The special episode even features a replay of a scene that shows the mimicry magic is still there.
"The reunion" looks like a flawless journey for this type of American talk show and this reunion has confirmed that "Friends" should never really disappear from our screens.
>> To see: the trailer for the special episode "Reunion"
A duet between Lady Gaga and Lisa Kudrow, alias Phoebe
Even if it is strange to see them in the sets reconstituted identically, we find the unwavering bond which still unites the band of friends, become a family for so many generations. Guest stars like the South Korean boy band BTS or the Pakistani Nobel Peace Prize winner Malala pay tribute to this phenomenon series which still continues to make people laugh with some cult lines. Like the strident "Oh My God" of Janice, Chandler's ephemeral friend.
In addition to the six main actors of the series, this gala episode also sees Canadian singer Justin Bieber, former footballer David Beckham and singer Lady Gaga for a duet on "Smelly Cat" with Lisa Kudrow, alias Phoebe.
We also learn in this particular episode, spoiler attention, that David Schwimmer and Jennifer Aniston, Ross and Rachel, therefore, had really fallen in love during the filming, but the timing was not right for them. "We really fell in love with each other, but with no real opportunity because one or the other already had someone in their life," recalls the interpreter Ross. "So we never took the plunge, we always respected that."
Radio subject: Miruna Coca-Cozma
Web adaptation: olhor Posted yesterday at 13:46 Amended at 09:43
2.5 million stamp for each actor
According to the American magazine Variety, each of the six historical actors negotiated a fee of $ 2.5 million for this one show, on the occasion of which the production recreated, in the studios of Burbank (California), the famous apartment of Monica and Rachel.
Read more :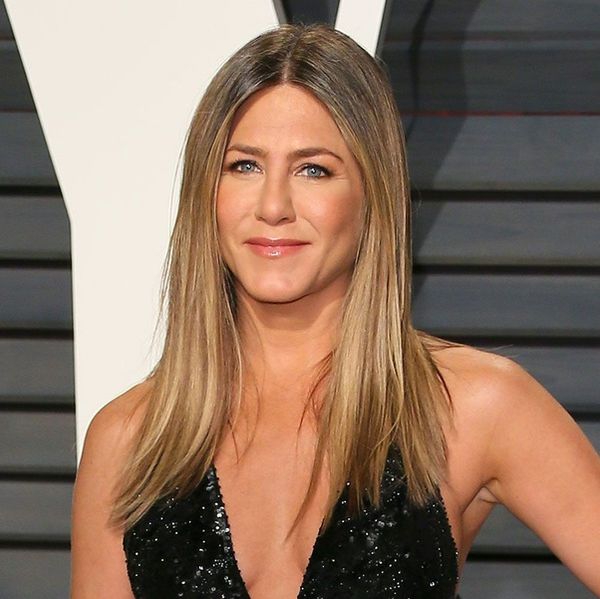 Friends Reunion Special : Why Jennifer Aniston Is Considered The Richest Among Cast And More
By Malcom Parker | YEET MAGAZINE  | Posted  11:51 a.m. ET, May 27, 2021 Yes she is. According to the Celebrity Net Worth website, Jennifer's net worth is $ 300 million.

YEET MAGAZINE24 MAY 2021 • 11 MIN READ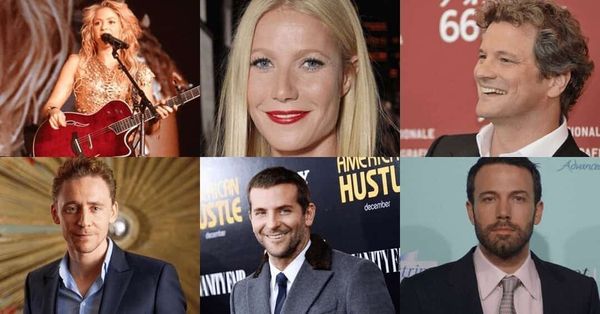 Parlez-vous Francais? Take A look At Our Favourite Polyglots : Hollywood Actors Who Speak Several Languages [ watch videos]
Do you know what sometimes lies behind the sequins and the red carpet, the bright smiles and the golden curls? Budding polyglots! Here are some examples of stars who speak several languages.

YEET MAGAZINE25 MAY 2021 • 7 MIN READ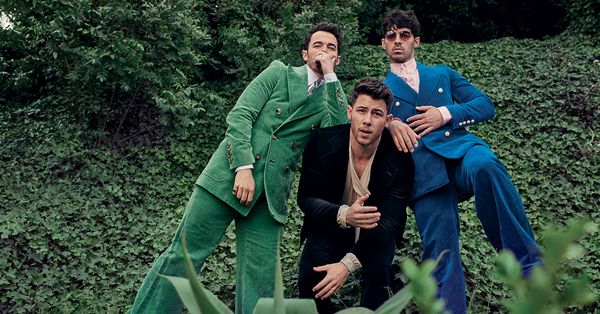 A New Tour, A few Memoires And A Documentary: 2021 Looks Like A Busy year for the Jonas Brothers
Six years after their split, the Jonas Brothers are back in the spotlight, with a hit, a new album and a world tour. The Jo-Bro's far from their formatted image of Disney stars.

YEET MAGAZINE24 MAY 2021 • 8 MIN READ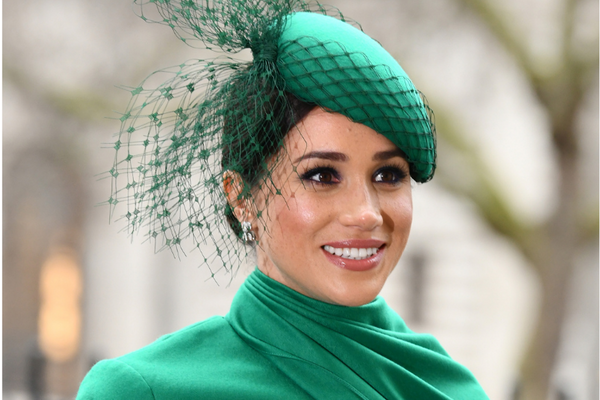 This Is What Meghan Markle Looked Like With Reddish Brown Hair.
It's hard to imagine the former Duchess of Sussex with a different hairstyle or color. Yet a few years ago it sported a different color than it is today.

YEET MAGAZINE23 MAY 2021 • 1 MIN READ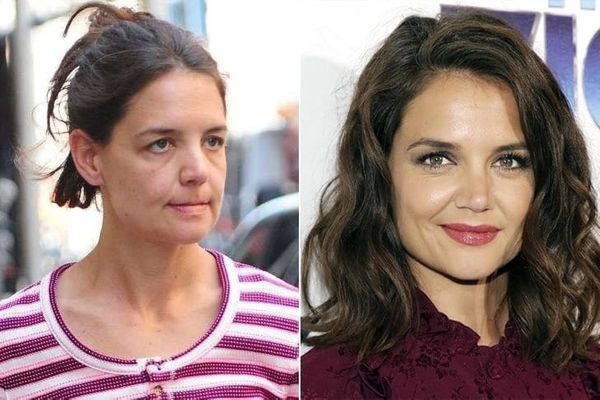 AMAZING - These Celebrities Are Unrecognizable Without Makeup
Updated on May 19 2021 Kylie Jenner - Follow the KardashiansHere we can see that it's not quite a selfie without makeup because Kylie is still clearly wearing makeup. One

YEET MAGAZINE29 APR 2021 • 41 MIN READ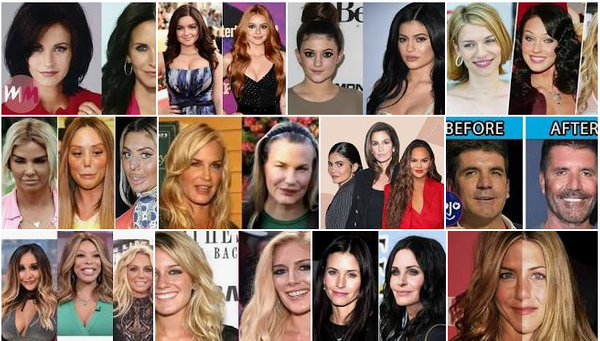 Celebrities Plastic Surgery: The Worst of Lip Augmentation And Face Lift.
By Nick Mayer. Most people in Hollywood—arguably the most image-conscious place on the planet—have reportedly had some nips and tucks. Even icons like Marilyn Monroe reportedly had a little work done.

YEET MAGAZINE30 MAR 2021 • 4 MIN READ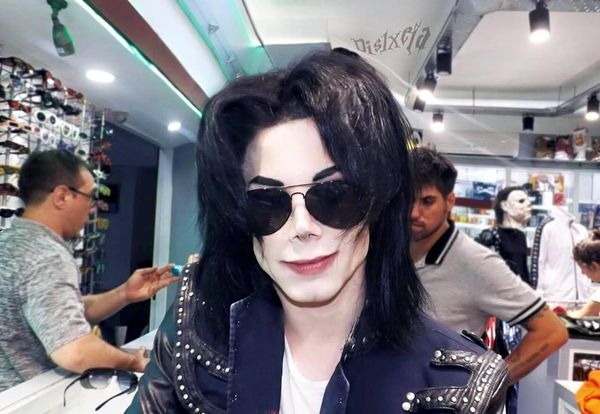 Man Spent $30000 to look like MichaelJackson, Still Not Happy With The Outcome.
At only 22 years old, Leo Blanco is far from going unnoticed. This Argentinian, originally from Buenos Aires, spent nearly $ 30,000, or about 26,000 euros, to look like

YEET MAGAZINE23 FEB 2021 • 1 MIN READ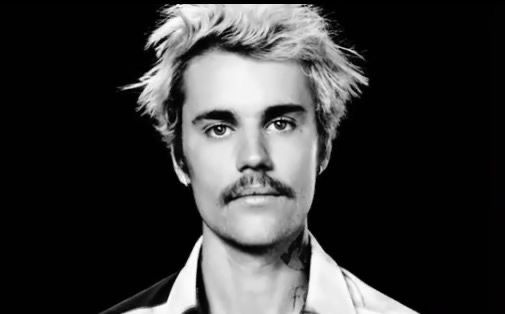 Celebrity News: Justin Bieber made his triumphant return to SNL with two memorable performances of his new hits
Justin Bieber was seen arriving at the STK club in New York last night with wife Hailey and manager Scooter Braun to celebrate his cool performance  of "yummy" and "Intentions"

YEET MAGAZINE10 FEB 2020 • 2 MIN READ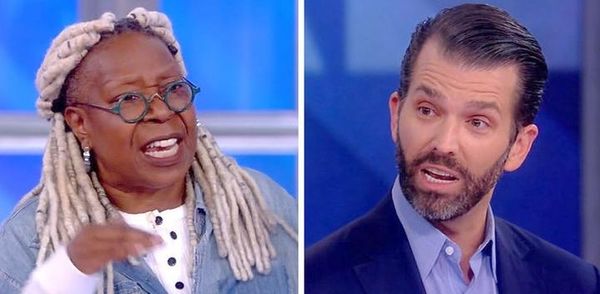 Whoopi Goldberg : Americans Are Celebrating Our Rights By Impeaching Trump, Gets Destroyed
Whoopi Goldberg appears on "The View." Screen Shot/ABC Whoopi Goldberg claimed Monday that the American people were "celebrating" their rights and the U.S. Constitution by moving

YEET MAGAZINE13 DEC 2019 • 2 MIN READ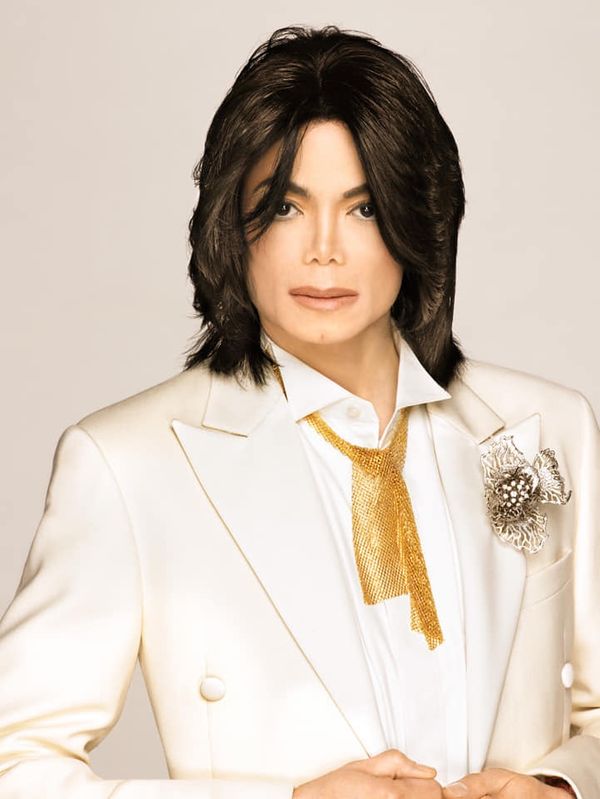 Michael Jackson topped Forbes'list of the highest-paid dead celebrities of 2018 after raking in around $400 million that year alone.
Death hasn't ended Michael Jackson's commercial success. Jackson again tops FORBES LIST as the highest-paid dead celebrities list after hauling in $400 million over the past year, mostly

YEET MAGAZINE19 SEP 2019 • 1 MIN READ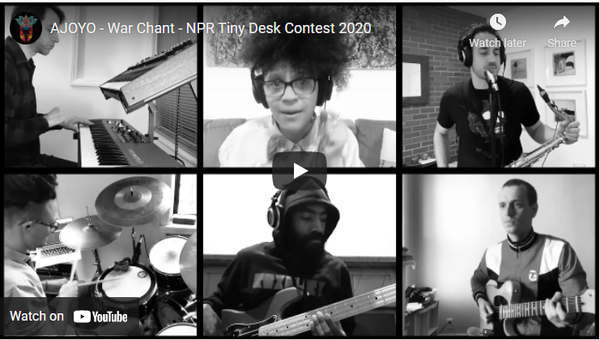 New York, Paris, London: The Backstage Of Musical Selection Of The 55th Edition Of "World Africa"
The continent resonates in the soul, afrobeat and jazz of the American group Ajoyo, the French duo Fixi & Nicolas Giraud and the British combo Sons of Kemet.

YEET MAGAZINE26 MAY 2021 • 3 MIN READ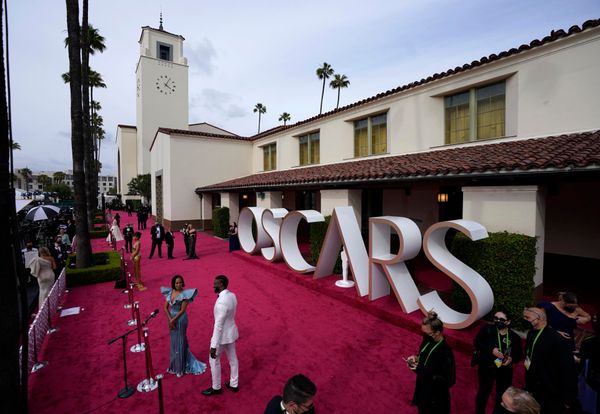 Oscars 2021: behind the triumph of "Nomadland", a ceremony under the sign of diversity
Top stories The  Oscars 2021: behind the triumph of "Nomadland", a ceremony under the sign of diversity Chinese director Chloé Zhao's feature film won the award for best film, best

YEET MAGAZINE26 APR 2021 • 7 MIN READ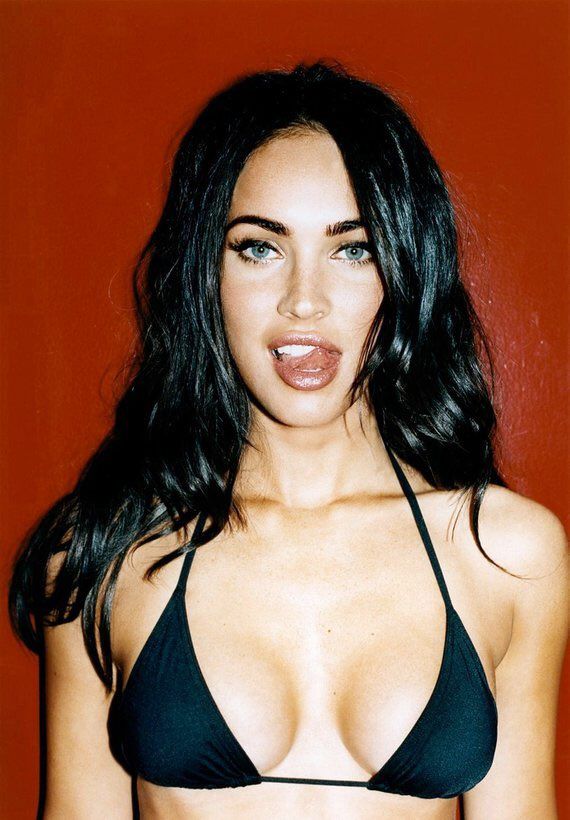 How Megan Fox Practically Career Practically Overnight.
After starring in two Transformers films, Megan Fox, in an interview, said of Micheal Bay :

YEET MAGAZINE20 APR 2021 • 4 MIN READ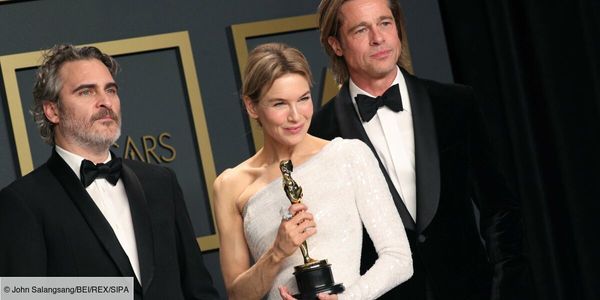 Oscars 2021: The Complete Nominations List
Source : Variety After the many delays of this pandemic year, the Oscar nominations are finally here.

YEET MAGAZINE5 APR 2021 • 5 MIN READ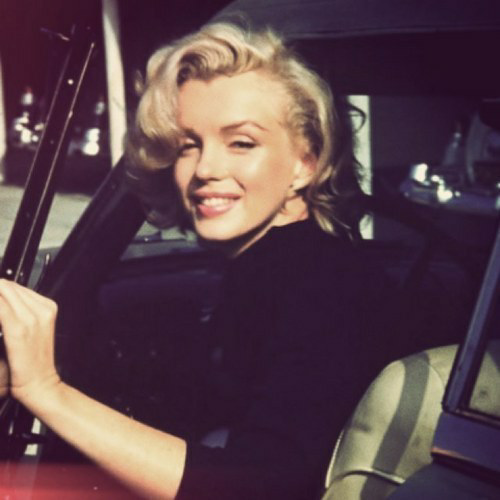 The Biggest Scandals of Hollywood: What We Could Not Know Behind Oscars And Grammys
By Lola Andrews . The hippie dream received a rude awakening in 1969 when Charles Manson, a failed musician, used psychedelics and "free love" (orgies, rape, that kind of thing) " ...

YEET MAGAZINE4 APR 2021 • 16 MIN READ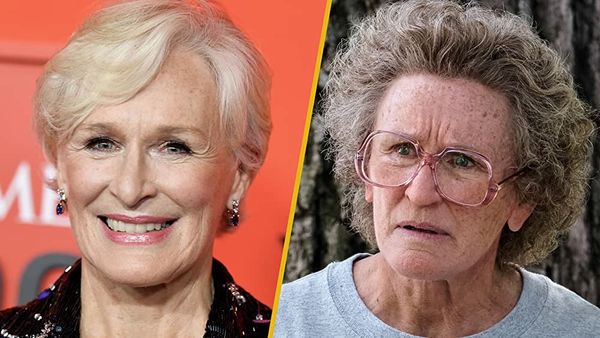 The Front Row: Most Extreme Movie Performances So Far, From The Scariest To The Non-Scary.
By Martha Grey. How Glenn Close Became Mamaw in 'Hillbilly Elegy'. We take a look at about Glenn's remarkable transformation into her character in 'Hillbilly Elegy.' Ron shares what it was like working with Glenn a second time, and why she was the best person to take on this role.

YEET MAGAZINE4 APR 2021 • 14 MIN READ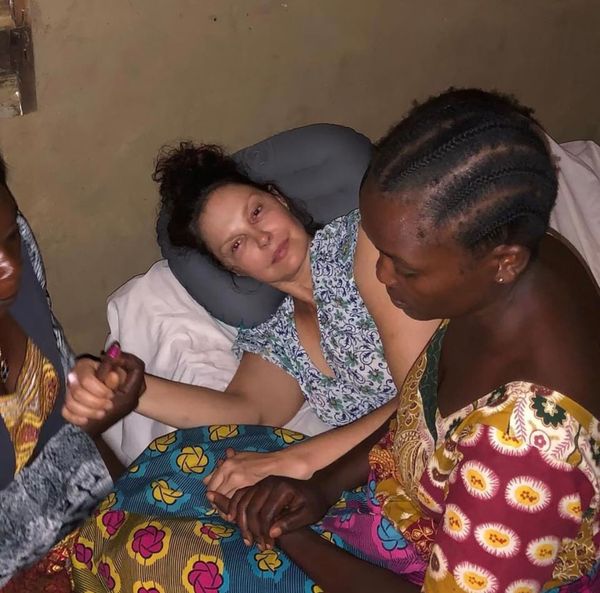 YEET Exclusive: Inside Actress Ashley Judd's Hospitalization In RD-Congo After Serious Car Accident In The Forest.
The American Movie Star Took Social Media To Thank Her Congolese Friends. YEET Exclusive:  Inside Actress Ashley Judd's Hospitalization In RD-Congo After Serious Car Accident In The Forest. Love

YEET MAGAZINE27 FEB 2021 • 7 MIN READ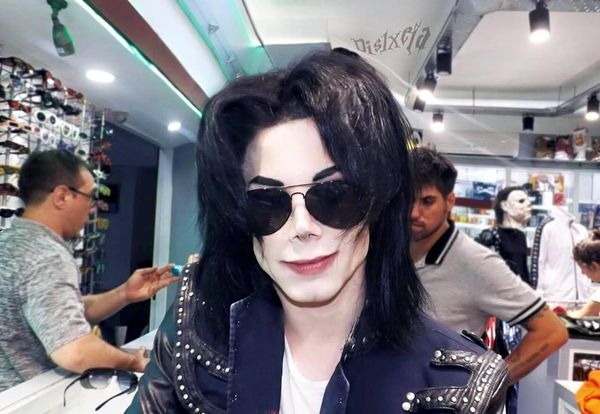 Man Spent $30000 to look like MichaelJackson, Still Not Happy With The Outcome.
At only 22 years old, Leo Blanco is far from going unnoticed. This Argentinian, originally from Buenos Aires, spent nearly $ 30,000, or about 26,000 euros, to look like

YEET MAGAZINE23 FEB 2021 • 1 MIN READ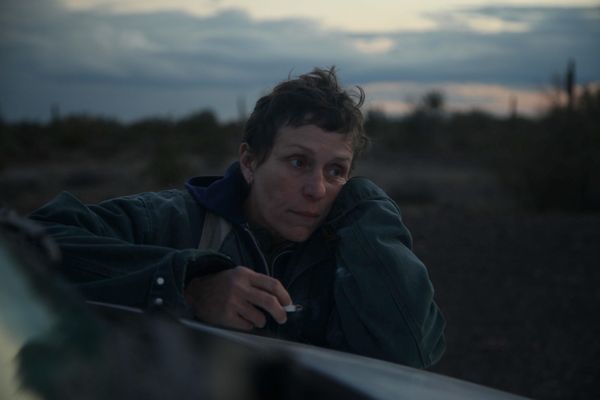 #Nomadland with Frances McDormand Might Just Be The Winner At The #Oscars This Year.
"Nomadland" is the recipient of the Golden Lion from the Venice Film Festival and the People's Choice Award from the Toronto Film Festival. Reason ? The  film  just seems  to appeal

YEET MAGAZINE19 FEB 2021 • 1 MIN READ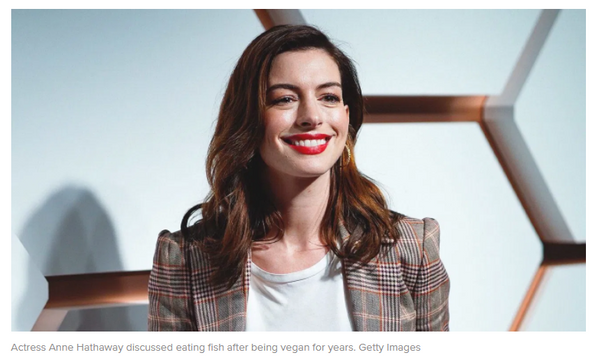 Why Did Actress Anne Hathaway Gives Up Veganism?Veganism Pros and Cons, Learn Veganism benefits.
veganism pros and cons veganism benefits veganism definition veganism meaning veganism articles vegan lifestyle veganism essay vegan celebrities

YEET MAGAZINE23 OCT 2020 • 11 MIN READ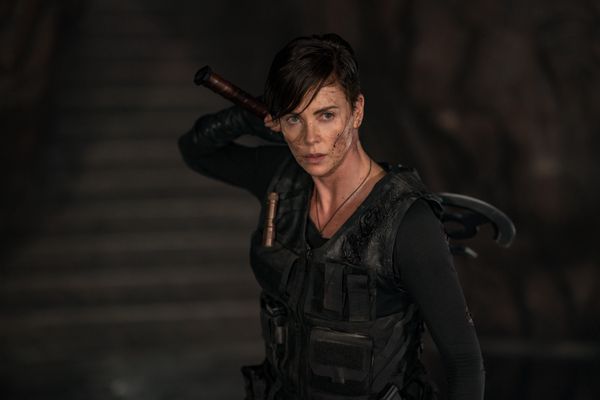 YEET MAGAZINE MOVIE REVIEW: "The Old Guard"
Image courtesy of Netflix When it comes to the myth of immortality, the sweeping sentiments of Queen from the Highlander soundtrack say it best. Their song poses it as a

YEET MAGAZINE11 JUL 2020 • 5 MIN READ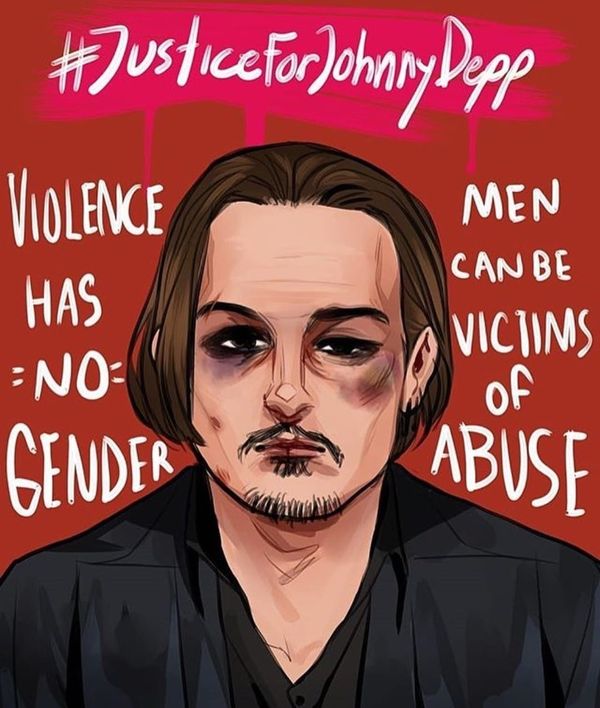 Johnny Depp: Actor reveals proof of domestic violence by former wife Amber Heard , the internet lost it.
i a very moving twitter comment, a fan wrote: When a lie takes the elevator, the truth takes the stairs. It takes more time but don't worry, it always ends

YEET MAGAZINE2 FEB 2020 • 6 MIN READ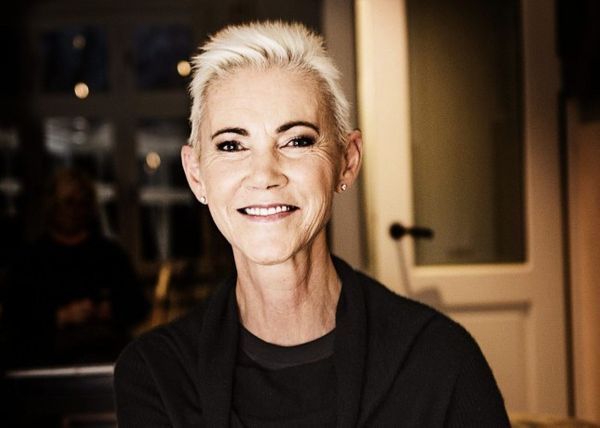 How old was Roxette's Marie Fredriksson and how did the singer die?
Roxette singer and vocal powerhouse Marie Fredriksson has passed away. The Swedish star is survived by her husband Mikael Bolyos and their two children – daughter Josefin (26) and son Oscar

YEET MAGAZINE10 DEC 2019 • 9 MIN READ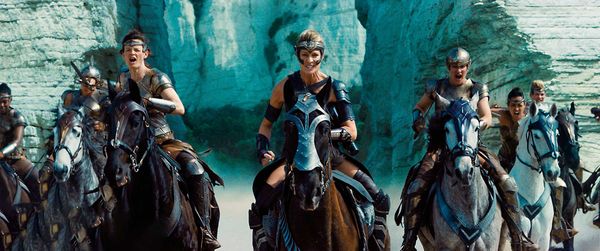 Wonder Woman Amazon Spin-Off Movie In The Works, Confirms Patty Jenkins
Warner Bros. is holding a panel for Wonder Woman 1984 at CCXP 2019. While we all await the launch of the official trailer which should be any minute now, Patty

YEET MAGAZINE8 DEC 2019 • 1 MIN READ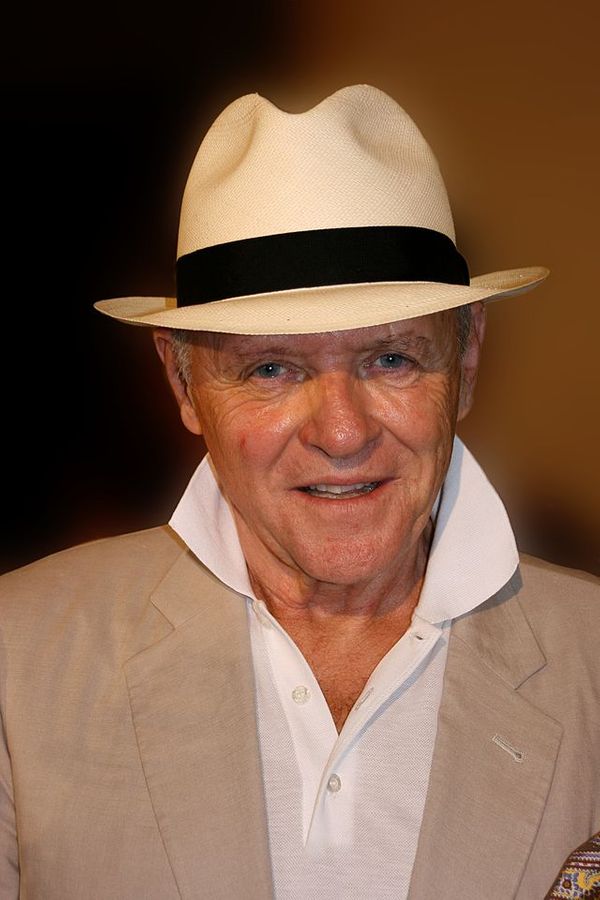 Anthony Hopkins on Why He Doesn't Talk About Politics: 'Actors Are Pretty Stupid'
In a conversation with fellow actor Brad Pitt for a lengthy chat for Interview magazine, Anthony Hopkins explained why he seldom -- actually: never -- talks about politics... and why

YEET MAGAZINE8 DEC 2019 • 6 MIN READ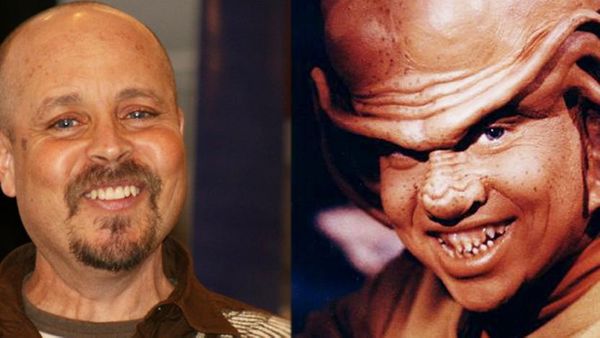 Aron Eisenberg: Star Trek actor born with one kidney died at age 50. Here's everything you need to know.
Aron Eisenberg, an actor best known for portraying Nog on Star Trek: Deep Space Nine, has died at age 50. Eisenberg's cause of death is not yet known. Here'

YEET MAGAZINE22 SEP 2019 • 8 MIN READ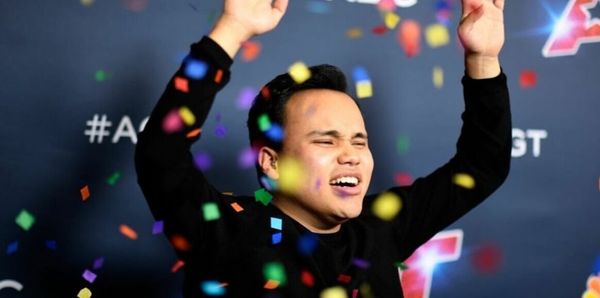 22-Year-Old Singer Kodi Lee, Who Is Blind and Has Autism, Wins 'America's Got Talent'.
Since Kodi Lee first came onto the "America's Got Talent" scene, he's stolen hearts with both his impressive natural talent and his touching story of determination and positivity.

YEET MAGAZINE21 SEP 2019 • 6 MIN READ
COMMENTS
What do you hope to see on the Friends reunion?
Sarav M
What do you hope to see on the Friends reunion? ?
It is not exactly a reunion although I wish it was. It is more of a get together thing.
Apparently, Matthew Perry (Chandler Bing) is not going to be there as he will be attending rehearsals for his play, The End of Longing.
There you go. It is not a reunion, after all. At least we will get to see the other five characters.
What I'm hoping to see is how my most favorite TV characters of all time evolved over the years.
I'm hoping to find out whether Ross and Rachel got married or are they still on a break.
I'm hoping to see Emma as a teen.
I'm hoping to see that Monica and Chandler love each other dearly just like they did 12 years ago.
I'm hoping to see which one of their kids is bossy like Monica and which one is funny like Chandler.
I'm hoping to see my favorite weirdo Phoebe with her lovely husband Mike and obviously, their kids.
I'm hoping to see a matured-yet-naive Joey in his 40s along with the love of his life and living with Chandler and Monica.
I want to see the F.R.I.E.N.D.S I love.
Nerdy-yet-Cool Ross.
Bossy and Mother-like Monica.
Beautiful and Smart Rachel.
Weird and Sweet Phoebe.
Naive and Caring Joey.
Funny and Lovable Chandler.
Please don't ruin it, NBC!!5.3K viewsView 120 upvotes1203

Add Comment
Helen Smith
Emma was born in 2003. So she will be 13 this year. I really hope that she won't be an adult now, because I hate it when children grow up too fast on television! I want to see a 13 year old Emma! Ben will be an adult though, he was born in 1994 and he will be 22.Upvote·
Sarav M
Yeah. Sorry about that!
Kajol Bheda
Srushti Nikam
What would the Friends reunion be like?
I think they are gonna show us what happened in their lives after the show went off the air.
They may show how Ross and Rachel got married!!!!!!❤️😍❤️
They will show what happened in Chandler and Monica's life and their twins…😄💓
They will show Mike and Pheobe storyline.I wonder what new songs pheobe has in store for us after heart melting songs like 'Smelly Cat'🐈🤣
((Joey😂😂🐣🐤))
And they will show us what happened with Joey's life.Did he become a successful actor? If he lives in LA then how's he gonna meet them all?Does he end up with someone or does he live with Mondler😍?
Will they all go on … (more)622 comments from Ishita Jain and more
Akankshaa
What will happen in the Friends reunion episode 2020?
Many of us were waiting for it to happen and at last it did, which reminded me how many times I have gone through all the episodes till now because it is one of the best sitcom ever and one can enjoy it any time they want, from any random episode they want.
So what's gonna happen next in the reunion. Let's take the bad assumptions first-
1- Monica and Chandler did not like their new place they suffered there as it was out of the city. They were exhausted with the twins and they finally miss being around with friends and hanging out at Central perk.
2- The worst things which can happen is Ross and Rachel are on a break. That would be too much drama, crying and yeah we love Ross and Rachel so we want to see them getting married. And yeah Emma can get that Rachel's horrible nose.
3- A bad thing for Joey and Phoebe would be that they both are still struggling with their careers. But as Phoebe got married to Mike, something worse can happen with them as well like David can show up again as we all know there comes a sudden spark when those two meet each other after long.
Now let's get done with the good things without all the drama but keep in head the 26 years of gap in the industry and nowadays mostly its all about the drama -
1- Monica and Chandler would be happiest with their life, with their children, their home and Joey staying with them. Yeah Ross and Rachel will come visit and they all will be happiest just like the end we saw.
2- Ross and Rachel got married, living happily together with Emma who turned out with a beautiful nose.
3- Phoebe is happily married and a bit of British as Mike's family is and became quite uptight. And our Joey is one phenomenal actor in Hollywood and doing some great action movies.
Now, I hope the Reunion to be a mix of all the bad and good things as we need laughs and drama both with our best friends circle on the tv. For the time being let's call this reunion "The one with all the answers".404 viewsView 4 upvotes4

Add CommentPromoted by ToptalWhat's the best platform to use to hire UI/UX designers?
Pablo Macias, Growth Expert at Toptal (2018-present)
There are many platforms out there where you can find UI/UX designers. I have seen primarily four types of sites: 1. Vetted talent sites. The best example here is Toptal[1]. You find great UX/UI design talent -Toptal claims to accept only the top 3% of applicants into the platform
Is a "Friends" reunion a good idea? Should the show start again?
What are some major plot holes in Friends?
I want to watch the "Friends" series. Can I watch any season or the story of seasons is connected?
Angela Stockton
What are a few things you want to see happening in HBO's Friends reunion?
I never watched Friends and I dropped HBO for financial reasons. All I want to see during the reunion is a good book.

Add Comment
Charbel Daccache, You just can't die without watching Friends first.
What do you hope to see on the Friends reunion? ?
Well it's not "Friends" reunion as a lot of people might think. Yes the same actors and the same characters will be there but also alongside actors from Mike and Molly and others.
Now there will of course be some "Friends" scenes, for me I'd like another "We were on a break", "How you doin'", Chandler's awkward sense of humour, Phoebe weirdness, and Monica's controlling issues scenes.
I think it will be better than the original one, now that the actors are more mature and experienced. And we may as well see lots of people demanding a "real" friends reunion after this one.
​
​Most of all I'd love … (more)19

Add Comment
Roy Jafari, I have watched Friends more than 5 times.
What do you hope to see on the Friends reunion? ?
Thanks for A2A. This is a really good question.
I don't think I have any expectations. I lived with these 6 characters. For me it's like getting to meet a group of closed friends after 12 years. I am just excited to see how each has turned out and come to know more about their life. I wouldn't want to ruin this with expectations and rivalry.
You might call me naive. Well, I am not. I know all of these are going to be act and there are writers who decide what has happened to each. But, since they were really a part of my life I don't want to take the pleasure away from myself by thinking these are all act.
Let's get a bucket of wings and a six pack of bears and enjoy the reunion like Joe and Chandler would enjoy bay watch. Pure pleasure!
I hope to see what i was waiting for from two long decades All six of the main cast of the show, together and remembering the old good days of making this show. And tells us the struggles they faced while filming the show and what challenges they had to overcome in personal lives during those dreamy 10 most important years of their lives which are unknown to us, fans.
What i really hope is to them announce a new short series all together. Although i know they finished it off on such a high point that i don't think any show yet and will ever be able to end.
Can you believe it Lisa Kudrow, Jennifer Aniston and Courtney Cox was the highest paid actress for ten years with 1 million Dollar per episode of season 9 and 10.
According to Forbes Jennifer Aniston still comes in world's top 5 highest paid actress of the world.
But still i want all of them to be together for a short period off time in a short series where they could tell us What happened after they moved out.
By Meghana Ayyala Somayajula and Danish Sheikh1
Mark Blanchard
What do you hope to see on the Friends reunion? ?
It'll just be six actors in a studio talking about how nice it was to work for James Burrows. Don't get your hopes up down there on the Indian Sub-Continent.
Prateek Suryaprakash
What do you hope to see on the Friends reunion?  
Technically speaking, this isn't exactly a Reunion. It's just the first time since 2004, that all the 6 protagonists of the show will be on the screen together. But, I guess even that is not possible since Matthew Perry isn't gonna be there as he has to attend the rehearsals of his play, The End of Longing. This is going to be more of a talk show about the director of the show, James Burrows.
I just want the discussions to be as epic as it used to be on the orange couch at Central Perk. Right from the discussion about Monica's first date with Paul to the point where Chandler asks where they a … (more)2
Needa J
What would the Friends reunion be like?
It will be interesting to see the entire cast once again after such a long time.
It is not exactly a reunion although I wish it was. It is more of a get together thing. Apparently, Matthew Perry (Chandler Bing) is not going to be there as he will be ...
Last week, Jennifer Aniston, Courtney Cox, Lisa Kudrow, David Schwimmer, Matt Le Blanc and Matthew Perry took to their Instagram feeds to confirm the long-held suspicions of fans around the world: the "Friends" gang is getting back together for a reunion. ... But it puts a renewed and ...
It's official — the Friends cast reunion is happening. ... There are quite a few things we're hoping the Holiday ... See What's New ...
· … (more)

Add Comment
Brian O'Sullivan,
What are your predictions for the Friends reunion?
David Schwimmer character was never a dinosaur expert. The whole time he was actually a secret agent who ended up on secondment to GCHQ in the UK. Ross betrayed all of them. Monica feels the most devastated by this. She never knew her brother at all.
Anonymous
It's unclear if it'll be like an episode-movie or if it'll be an interview and flash back. Early rumors were the latter but I swear some sources suggest it could be the former now or a mix of both, hard to tell unless I missed something.
If they do an actual episode-movie:
I stopped liking the direction the show went in from Season 5 onward, and the characters got really bad the last few seasons besides Phoebe, so if they can recapture the earlier show spirit somehow, that'd be great but highly doubt it.
Also, at this point they're old enough to have had kids the age they were when the show start .
This FRIENDS REUNION is going to be a nostalgic trip for the fans. We are going to see them together after so long. This is definitely going to be funny and emotional.
I just want to see them together talking, sharing, giving us insights about what happened to their characters after the finale. Not just the main cast I want to see all the other cast as well Gunther, Janice, Ben, Emma, Richard, Everyone! And I just hope they have the maximum screen time in this Reunion. I am not interested in the other guest. I just want to watch and adore my FRIENDS.
Why isn't there a Friends reunion taking place?
Would you watch a Friends reunion?
How long is the Friends reunion special?
Will Friends Reunion be a series?
When was the last reunion of Friends?