REALME GETS REAL, LAUNCHES FLAGSHIP X2 PRO SMARTPHONE IN MALAYSIA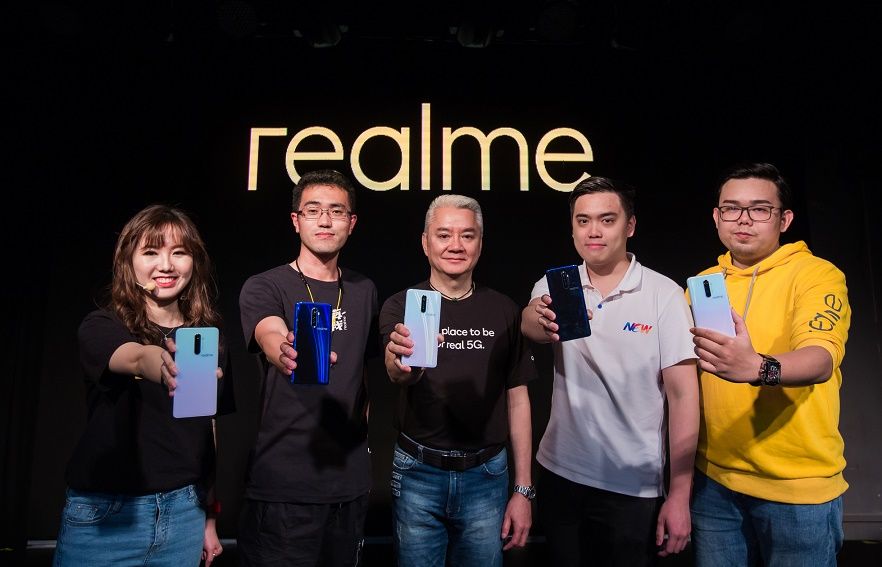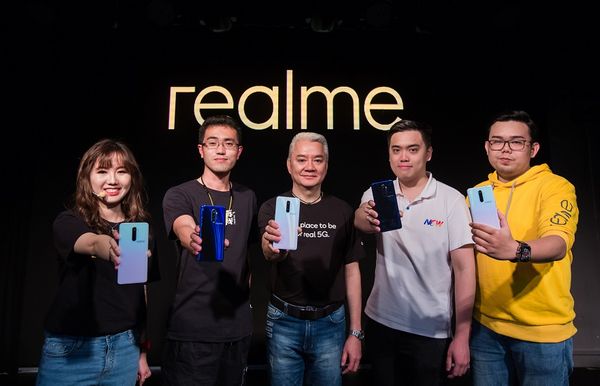 Snapdragon 855 Plus processor, quad-camera setup for RM2,399
Flagship smartphone also includes 50W super-fast charge
(From left) realme Malaysia brand manager Tiffany Teh; realme Malaysia CEO Hunter Wang; Qualcomm Malaysia country manager & senior director Goh Thih Liang; Lazada Malaysia brand manager Max wong; and realme Malaysia product manager KC Har
(From left) realme Malaysia brand manager Tiffany Teh; realme Malaysia CEO Hunter Wang; Qualcomm Malaysia country manager & senior director Goh Thih Liang; Lazada Malaysia brand manager Max wong; and realme Malaysia product manager KC Har
JUST in time for the holiday season, realme has launched the realme X2 Pro in Malaysia. This flagship device from the Shenzhen-based smartphone maker comes equipped with the high-end Qualcomm Snapdragon 855 Plus processor alongside a 64MP "Hawk-Eye" quad-camera setup.
"We are glad to be launching this amazing device in Malaysia. For the past two months, we've been hearing from our friends, media and realme fans as they are expecting to get their hands on realme's strongest and best value flagship smartphone - the realme X2 Pro.
This full speed flagship device is a result of realme's Dare to Leap attitude as we believe strongly in offering customers access to leap-forward performance," said realme Malaysia's brand manager Tiffany Teh during the launch.
The octa-core Snapdragon 855 Plus processor forms the core of the X2 Pro, with its Adreno 640 GPU that allows the processor to work 15% faster in graphics rendering compared to the base version of the Snapdragon 855. If anything, the X2 Pro sounds like a great device for gaming – its Dolby Atmos Dual Stereo Speakers certainly helps make it so.
The smartphone also sports a 4,000mAh battery, on top of what the company calls an AI cooling technology that detects applications that are not utilised frequently and subsequently stops them from running to save battery.
More impressively, the realme X2 Pro supports 50W SuperVOOC Flash Charge via USB-C. With this, the company says that the phone can go from 0% battery life to 100% in just 35 minutes. The charging mechanics are protected by an "intelligent five-core chip system", which provides real-time monitoring of the electrical current.
Four for the count
realme gets real, launches flagship X2 Pro smartphone in Malaysia
The realme X2 Pro sports a 6.5-inch FHD+ Super AMOLED screen with a 91.7% screen-to-body ratio. The display is a 90Hz Ultra Smooth Display, which is claimed to have earned Full Care Display Certification TUV Rheinland for low-brightness stroboscopic and low blue light protection (better for the eyes).
Sitting in the little teardrop notch on top of the screen is a 16MP selfie shooter that comes with a bunch of AI beautification functions. At the rear, however, are four cameras: a 64MP main camera, an 8MP 115-degrees wide-angle lens, a 13MP telephoto lens and a 2MP portrait lens. This module, we're told, uses Samsung ISOCELL Bright GW1 1/1.72 sensor.
The rear cameras are able to record 4K image resolution videos, a capability paired with the UIS anti-shake algorithm and a built-in gyroscope to correct hand movements or shaking in real-time. Additionally, the X2 Pro can also take real-time videos with blurring effects and 960fps slow-motion videos.
The realme X2 Pro prices at US$574.40 (RM2,399). The available version has 12GB of RAM and 256GB of storage. As part of a promotion, those interested can attend an offline midnight sale on Dec 7, 2019 at DirectD Gadget Mega Store, Petaling Jaya to purchase the phone with free realme Buds wireless, realme Power Bank and realme bagpack.
MORE TECH NEWS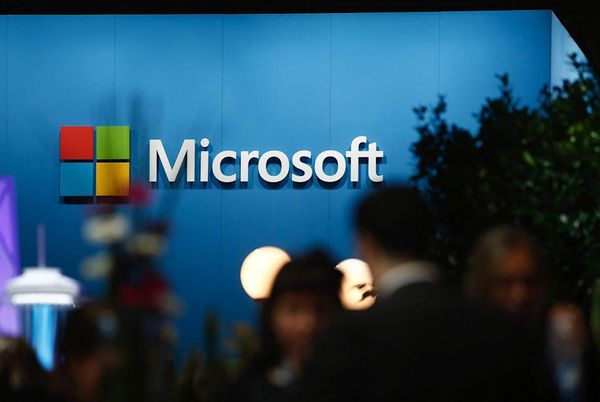 Artificial Intelligence: Microsoft Ready To Buy The Artificial Intelligence And Voice Technology Company Nuance Communications Inc. For $ 16 Billion
Microsoft is said to be on the verge of signing its largest acquisition since that of Linkedln in 2016. The transaction could be announced this week.

YEET MAGAZINE12 APR 2021 • 1 MIN READ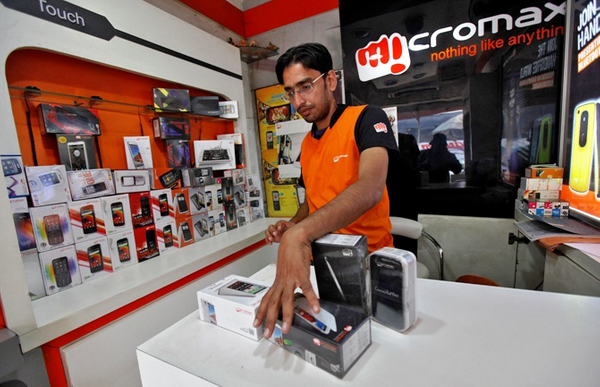 Smartphone Business During The Pandemic: How Table turns For Micromax In India, As Chinese Manufacturers Get Axed By The Popular Indian Cell Phone Brand.
By Salil Trivedi

YEET MAGAZINE25 MAR 2021 • 4 MIN READ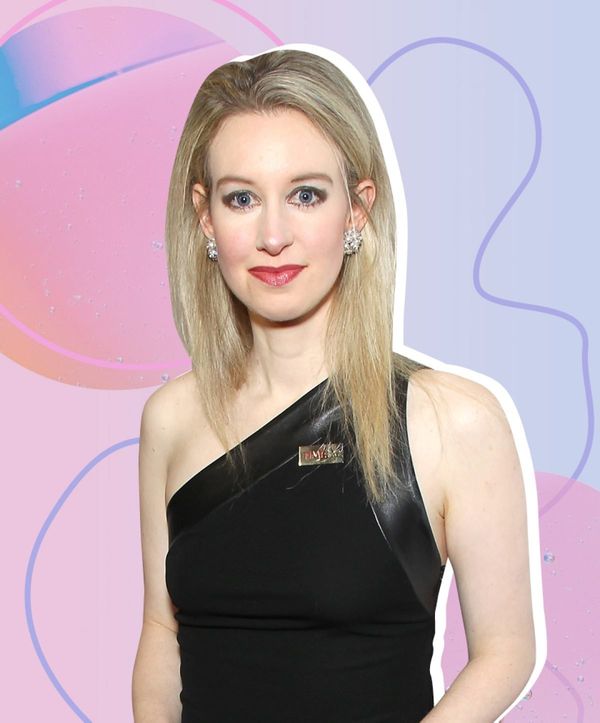 Elizabeth Holmes and Theranos, Silicon Valley's biggest scam.
She was the youngest self-made billionaire in history. She was to become the next Steve Jobs - she had borrowed his turtlenecks from him. At just 30 years old, Elizabeth

YEET MAGAZINE14 MAR 2021 • 5 MIN READ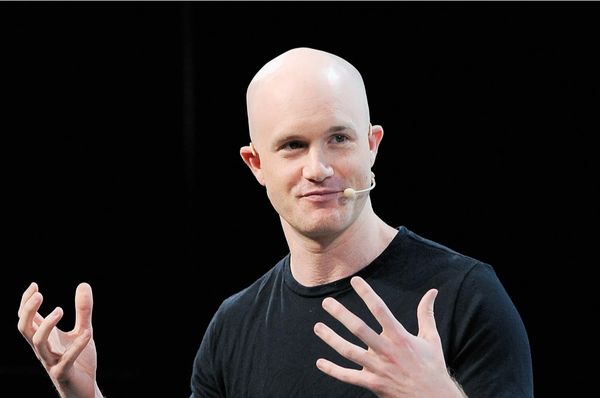 Tech News: Coinbase CEO Brian Armstrong received $1.78 million to cover "personal security" expenses in FY2020.
Coinbase CEO Brian Armstrong received $1.78 million to cover "personal security" expenses in FY2020 as the 38-year-old tech CEO  prepared to take the cryptocurrency exchange operator public. Armstrong, who

YEET MAGAZINE27 FEB 2021 • 2 MIN READ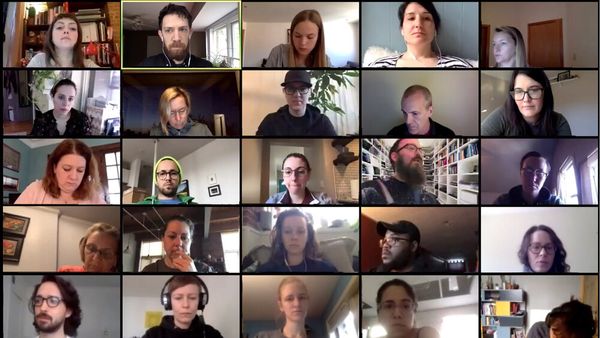 Trending: Could A Call With A Stranger Help You Concentrate? These App Makers Think So.
Apps that can make you money? It sounds too good to be true, but moneymaking apps do actually exist. While these apps won't make you rich, they can make an

YEET MAGAZINE27 FEB 2021 • 2 MIN READ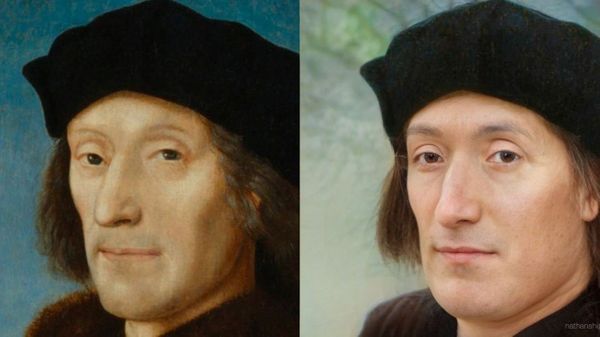 An artificial intelligence imagines the "real" traits of historical figures
An artificial intelligence uses deep fake to recreate  the "real" traits of historical paintings.When artificial intelligence brings great historical figures to life. When artificial intelligence brings great historical figures

YEET MAGAZINE25 FEB 2021 • 1 MIN READ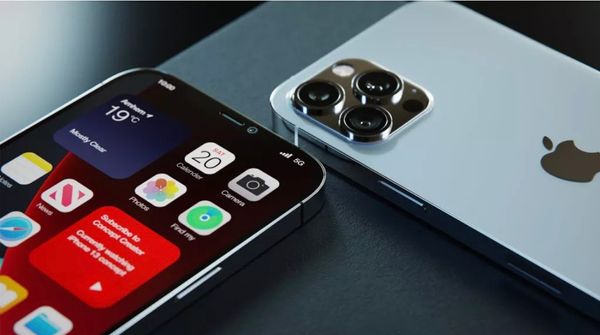 Apple's new iPhone and iPad designs are like nothing we've seen before
At present, the iPhone's rear camera is much more powerful than the front lens, but an extra screen could make it possible to use the back camera instead.

YEET MAGAZINE19 FEB 2021 • 2 MIN READ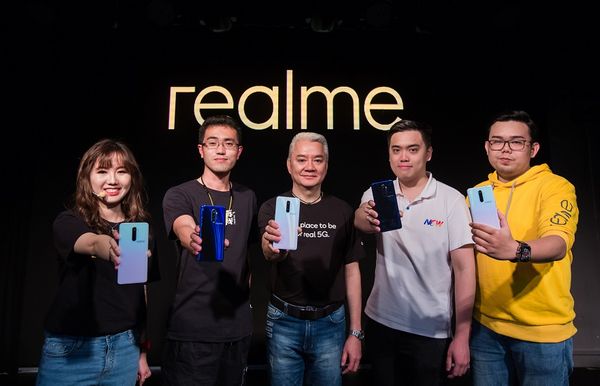 REALME GETS REAL, LAUNCHES FLAGSHIP X2 PRO SMARTPHONE IN MALAYSIA
Snapdragon 855 Plus processor, quad-camera setup for RM2,399 Flagship smartphone also includes 50W super-fast charge (From left) realme Malaysia brand manager Tiffany Teh; realme Malaysia CEO Hunter Wang; Qualcomm

YEET MAGAZINE10 DEC 2019 • 2 MIN READ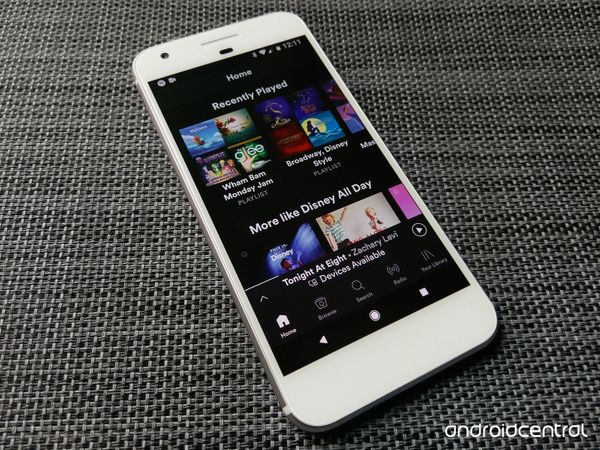 Spotify goes to war with Apple
On March 13, Spotify filed a complaint with the European Commission that accused Apple of violating antitrust laws. Spotify CEO Daniel Ek summarizes the critique in a blog post, writing:

YEET MAGAZINE14 MAR 2019 • 2 MIN READ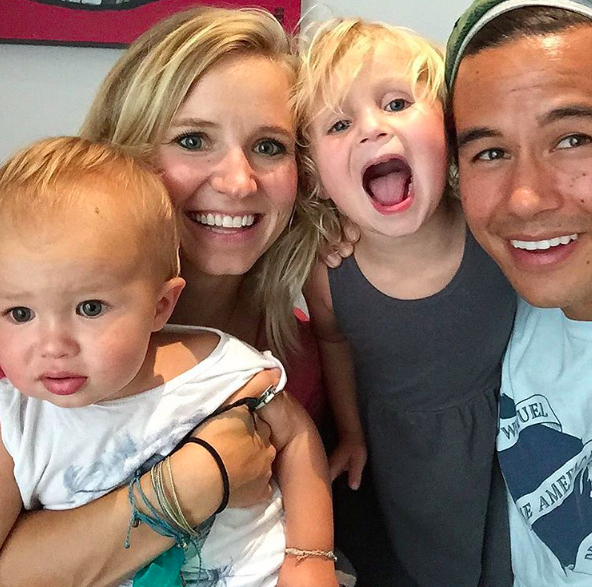 This Dad Sold His App For $54 Million and Went Around The World!
What would you do if you became a multi-millionaire overnight? How about sell all your belongings and set off on an incredible adventure with your family in tow? That's

YEET MAGAZINE22 JUN 2018 • 2 MIN READ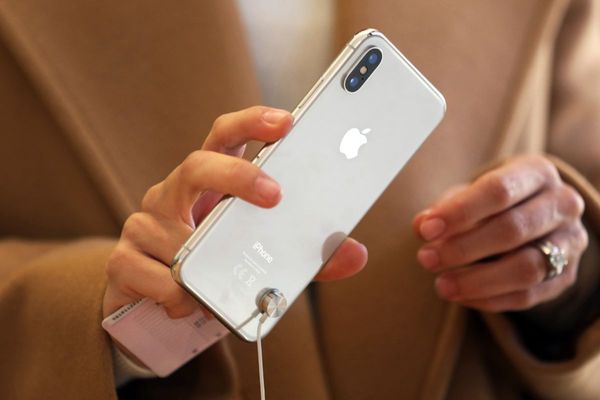 Apple to release three phones: Report
Apple to release three phones: Report In the increasingly competitive market for smartphones, Apple is working on releasing three new iPhones later this year, Bloomberg reported. One, code-named D33, will

YEET MAGAZINE27 FEB 2018 • 1 MIN READ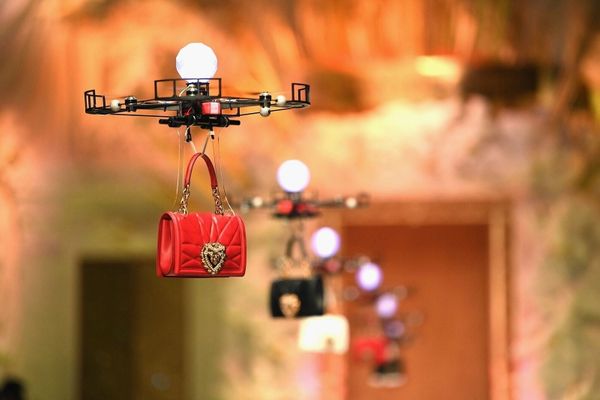 Dolce & Gabbana is using drones to model its handbags at Milan Fashion Week.
By Alexandra Ma Dolce & Gabbana used quadcopter drones to model handbags on the runway. You can see some footage of the hi-tech fashion show below. Dolce & Gabbana's latest

YEET MAGAZINE26 FEB 2018 • 1 MIN READ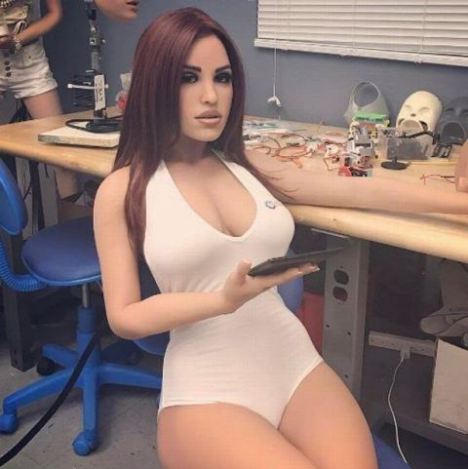 Meet Harmony, the sexy sex robot that can snatch your boyfriend from you.
As experts believe that by 2050 men might be getting married to sex robots, here is Harmony, the frontrunner in the race to become the first commercial sexbot who has

YEET MAGAZINE5 DEC 2017 • 2 MIN READ