What are dirty truths about Hollywood?
To those of us on the outside, Hollywood often seems like a magical place full of beautiful people with fairytale lives. In reality, it can be as seedy some of the movies it produces. Here are some secrets Tinseltown doesn't like to talk about.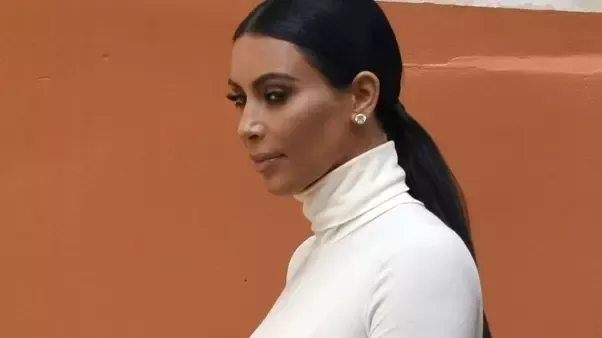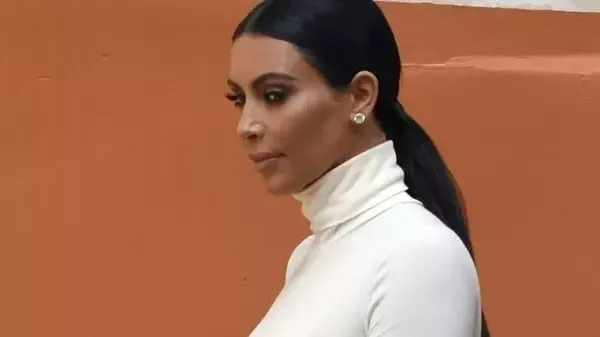 | YEET MAGAZINE | Updated  11:51 a.m. ET, May 28, 2021
SHARE THIS ARTICLE
To those of us on the outside, Hollywood often seems like a magical place full of beautiful people with fairytale lives. In reality, it can be as seedy some of the movies it produces. Here are some secrets Tinseltown doesn't like to talk about.
Scientology
We know from leaked documents that L. Ron Hubbard knew that to attract people to his new "religion" he needed to have celebrity practitioners. He bought a huge hotel in Los Angeles and designated it the Celebrity Centre, where people with even a tiny bit of fame get perks regular followers could only dream of.
These days, according to people who have left the cult, actors like Tom Cruise, John Travolta, and Kirstie Alley allegedly have access to teams of Sea Org members who do everything from clean their houses to pimp their rides, all for only a few dollars a week.
Meanwhile, the celebrities themselves are expected to donate millions working their way up the "Bridge" to become "Clear" or an enlightened being. If they leave, like Leah Remini did in 2013, they can expect to face a smear campaign based on information the Church collected during auditing sessions.
Awards voting scandals
According to the Hollywood Reporter, in 2014, "Alone Yet Not Alone" was disqualified from the Oscar's Best Original Song category because the writer sent out an email to voters just to let them know his work was nominated (*wink wink*). That is a big no-no.
On the other hand, they pointed out that when one of the producers of The Hurt Locker sent out an even less subtle email in 2010, he was banned from the ceremony, but the film was allowed to stay in (and eventually win) the Best Picture race.
But the Academy has over 6,000 members. If you want an award, it is much easier to outright bribe the Hollywood Foreign Press Association, who hand out the Golden Globes. In 1982, Pia Zadora won the "New Star of the Year in a Motion Picture – Female" category for a terrible performance in the forgettable movie Butterfly.
According to a People magazine article from the time, this was only after her multimillionaire husband flew voters to his Las Vegas casino and treated them to a lavish lunch and a screening of the film.
Vegas must be a favorite destination for foreign journalists, because in 2011 rumors surfaced that Sony flew members of the HFPA there again and treated them to a Cher concert in exchange for nominating the underwhelming film The Tourist for Best Musical/Comedy.
Calling the paparazzis on themselves
While some celebrities genuinely hate the paparazzi, others know that having their pictures show up in tabloids and on gossip sites is the only thing keeping them relevant. According to Rolling Stone, Kim Kardashian, LeAnn Rimes, and Tori Spelling regularly call the paparazzis to get flattering pictures of themselves when they are decked out in perfect makeup and a blowout.
Other celebrities like, allegedly, Ben Affleck and Jennifer Garner, use their paparazzi contacts to capture them during staged happy family moments, in the hopes of silencing rumors about marriage problems before they are ready to make a divorce announcement.
And some celebrities even make a quick buck off giving their favorite paparazzi exclusive shots, either by taking a direct share of the proceeds or getting snapped holding certain brands they have a promotional deal with, as Lindsay Lohan and Ryan Reynolds allegedly do, respectively.
Fake relationships
You'd think that when you're rich, successful, and attractive you would have no problem getting a date. But that hasn't stopped publicists from pushing their clients into completely fake relationships. In the old days, it was often to cover up someone's sexuality, like when Rock Hudson married his agent's secretary to maintain his leading man image.
These days, fake relationships seem to happen to generate interest in a movie or TV show. Jennifer Aniston and Vince Vaughn may only have been dating to get us to see The Break Up in 2006.
And even though the family swears it isn't true, Kris Humphries says that his engagement and 72-day marriage to Kim was all a publicity stunt for Keeping Up with the Kardashians.
Weight issues
Actresses in Hollywood are usually much thinner than normal people, but even that isn't enough for some directors and producers. Raven-Symoné admits being told since she was a child that she needed to lose weight to look better in front of the camera.
Patricia Arquette says that when she was cast on Medium, a producer told her that she needed to drop pounds fast, even though she had just given birth.
And when Emma Thompson found out that Miramax was pressuring her co-star in Brideshead Revisited to lose weight, she called and threatened to quit if they didn't back off. But the pressure doesn't always come from the people signing the paychecks.
The public can be vicious as well, especially on social media. Mean-spirited commenters claimed that Gemma Arterton was too big to play a Bond Girl in The Quantum of Solace. And when the then-unknown Jennifer Lawrence was cast as Katniss Everdeen in The Hunger Games, there were complaints that she was too fat to play a character who was supposed to be on the verge of starvation.
The pay gap
It's no surprise that women in Hollywood, like in almost every other profession, get paid less than men. But it wasn't until hackers released emails sent between Sony executives that we found out just how bad it was.
On American Hustle, the two actresses, Amy Adams and Jennifer Lawrence, were paid significantly less than their male colleges, despite Adams having the second biggest role and Lawrence being arguably the biggest name. Since the leak, more actresses have spoken up about the pay gap.
Patricia Arquette even brought it up when accepting her Best Supporting Actress Oscar. Amanda Seyfried says that she has earned as little as one-tenth the amount her male co-stars have. Gwyneth Paltrow admits she hates the huge disparity between her pay and that of Robert Downey, Jr. in the Iron Man films. Even Meryl-freaking-Streep says she is often paid less than the male actors in her films.
Dangerous exploitation
Actors aren't just working for themselves. A small industry builds up around them of agents, publicists, producers, etc., all of whom depend on that actor's success to keep getting a paycheck of their own.
Sometimes this leads to horrible experiences for the celebrity. In her memoir, Shirley Temple talks about how she would be traumatized by directors before a take, told that one of her pets had died, just so they could get realistic shots of her crying.
Marilyn Monroe and Judy Garland were controlled with drugs and pills, leading to short, unhappy lives for both of them. Even in the 1980s terrible things were open secrets. According to Corey Feldman, powerful producers and directors were also pedophiles who took advantage of their child stars, including him.
Writers lose out
Writing isn't the sexy part of Hollywood. So it's easy for writers to undervalue their work and in the process get screwed out of the money they deserve.
Thanks to a lawsuit, we know that in 1988, Paramount used what is called "Hollywood Accounting" to claim that, despite earning $288 million at the box office, their film Coming to America hadn't actually made any money.
They then refused to pay the writer Art Buchwald the "net profit" he was owed under his contract. He sued and the court ruled in his favor, with Paramount paying him $900,000.
In 2001, Benedict Fitzgerald was hired to write The Passion for Mel Gibson, but had to take the actor/director to court when (Fitzgerald claimed) Gibson withheld a $75,000 production bonus from him unless he allowed Gibson to be credited as a co-writer.
And in early 2015, the author of a book called Gravity (about a female astronaut who gets stranded in space when the rest of her crew is killed) sued Warner Bros for breach of contract when they didn't credit her work as the source material for their film Gravity.
COMMENTS :
Vishwanath Ram
I went down to Los Angeles aka L.A. L.A. Land to sing 'City of Stars' with Mia at Griffith Observatory. I tried to sneak into Hollywood to see about this girl I loved… But I learnt from the grapevine that she moved to Paris to pursue her career aspirat.
READ MORE ENTERTAINMENT STORIES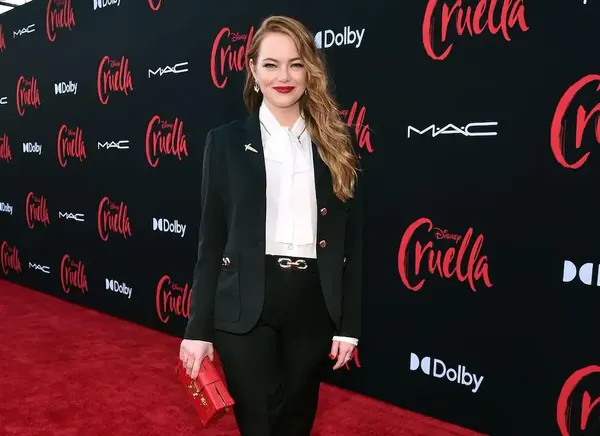 The 2021"Cruella" Features A Super Frenzy Emma Stone!
Who would have thought that the story of the origins of Cruella, the villain of the "101 Dalmatians", could be so unbridled?

YEET MAGAZINE29 MAY 2021 • 14 MIN READ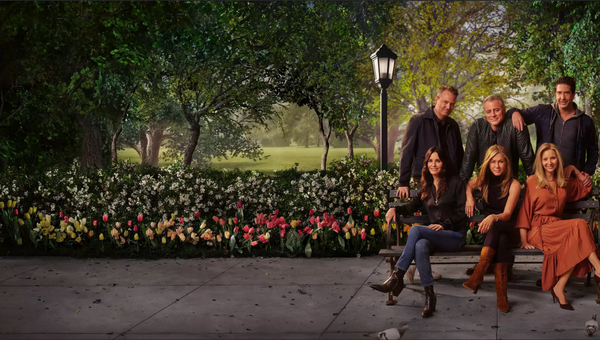 Friends : The Reunion Is Real And Full Of Nostalgia
The six actors of the most popular sitcom of the 1990s gathered for a special self-promotion to mark the launch of the entire series on HBO Max. To see from Thursday May 27 on Salto.

YEET MAGAZINE28 MAY 2021 • 22 MIN READ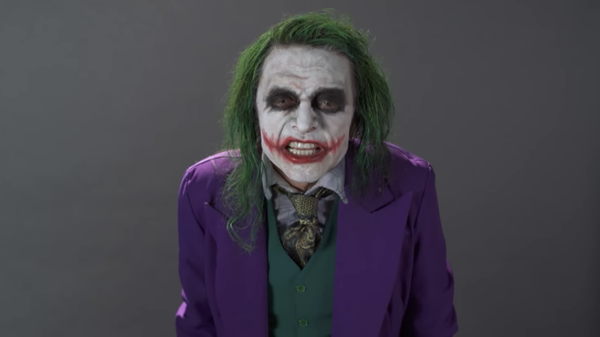 Tommy Wiseau's Joker audition tape is absolutely, unintentionally terrifying
Ever since the release of The Disaster Artist, Tommy Wiseau has engaged in a sort of permanent press tour. There are still mysteries surrounding Wiseau's origins, but the elusiveness

YEET MAGAZINE12 MAR 2018 • 2 MIN READ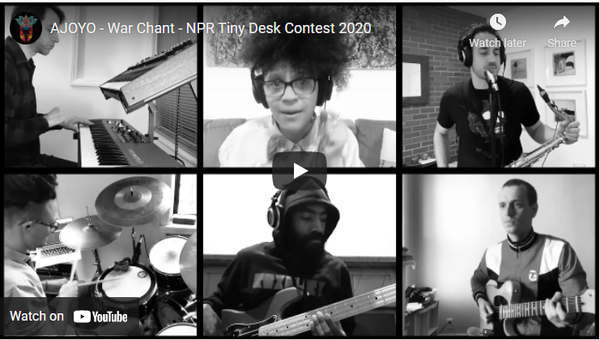 New York, Paris, London: The Backstage Of Musical Selection Of The 55th Edition Of "World Africa"
The continent resonates in the soul, afrobeat and jazz of the American group Ajoyo, the French duo Fixi & Nicolas Giraud and the British combo Sons of Kemet.

YEET MAGAZINE26 MAY 2021 • 3 MIN READ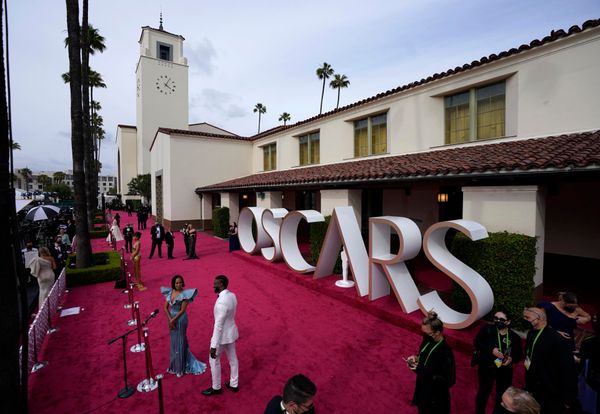 Oscars 2021: behind the triumph of "Nomadland", a ceremony under the sign of diversity
Top stories The  Oscars 2021: behind the triumph of "Nomadland", a ceremony under the sign of diversity Chinese director Chloé Zhao's feature film won the award for best film, best

YEET MAGAZINE26 APR 2021 • 7 MIN READ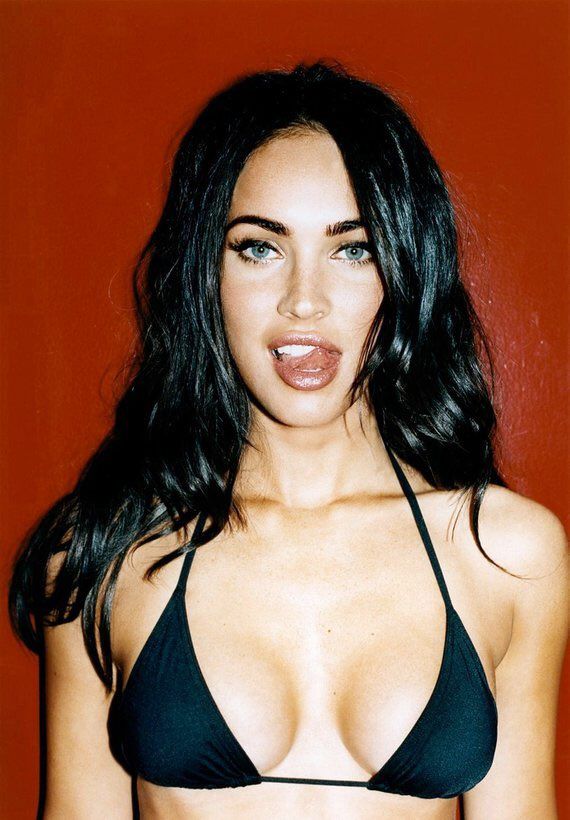 How Megan Fox Practically Career Practically Overnight.
After starring in two Transformers films, Megan Fox, in an interview, said of Micheal Bay :

YEET MAGAZINE20 APR 2021 • 4 MIN READ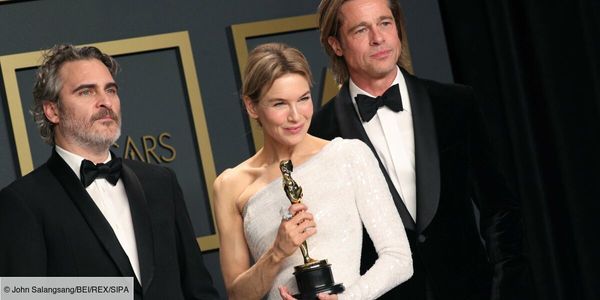 Oscars 2021: The Complete Nominations List
Source : Variety After the many delays of this pandemic year, the Oscar nominations are finally here.

YEET MAGAZINE5 APR 2021 • 5 MIN READ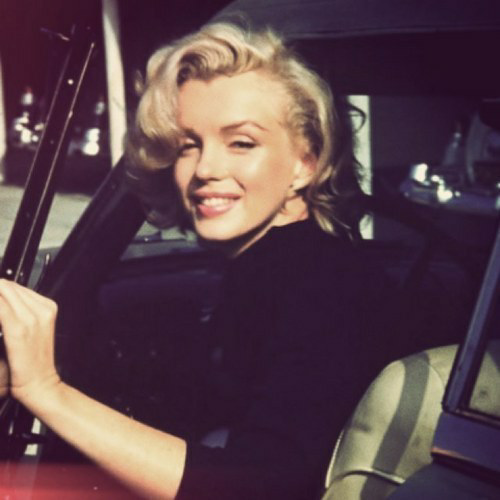 The Biggest Scandals of Hollywood: What We Could Not Know Behind Oscars And Grammys
By Lola Andrews . The hippie dream received a rude awakening in 1969 when Charles Manson, a failed musician, used psychedelics and "free love" (orgies, rape, that kind of thing) " ...

YEET MAGAZINE4 APR 2021 • 16 MIN READ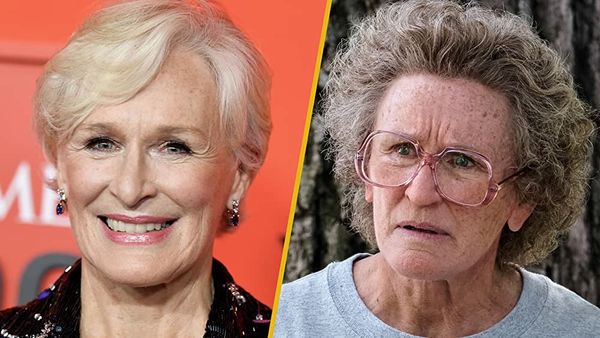 The Front Row: Most Extreme Movie Performances So Far, From The Scariest To The Non-Scary.
By Martha Grey. How Glenn Close Became Mamaw in 'Hillbilly Elegy'. We take a look at about Glenn's remarkable transformation into her character in 'Hillbilly Elegy.' Ron shares what it was like working with Glenn a second time, and why she was the best person to take on this role.

YEET MAGAZINE4 APR 2021 • 14 MIN READ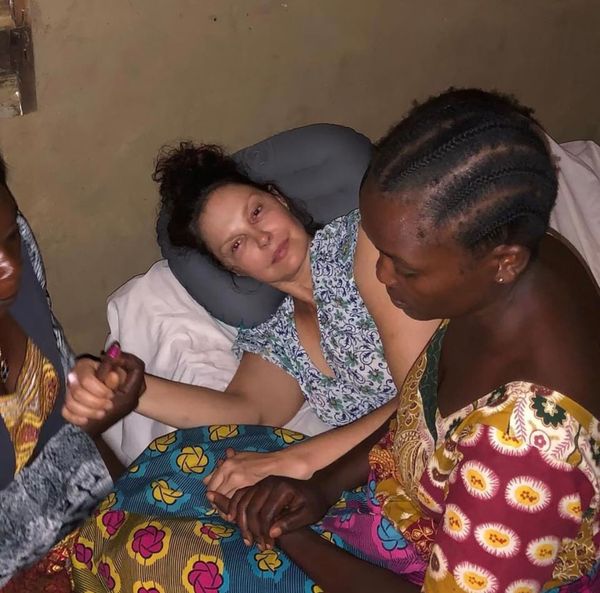 YEET Exclusive: Inside Actress Ashley Judd's Hospitalization In RD-Congo After Serious Car Accident In The Forest.
The American Movie Star Took Social Media To Thank Her Congolese Friends. YEET Exclusive:  Inside Actress Ashley Judd's Hospitalization In RD-Congo After Serious Car Accident In The Forest. Love

YEET MAGAZINE27 FEB 2021 • 7 MIN READ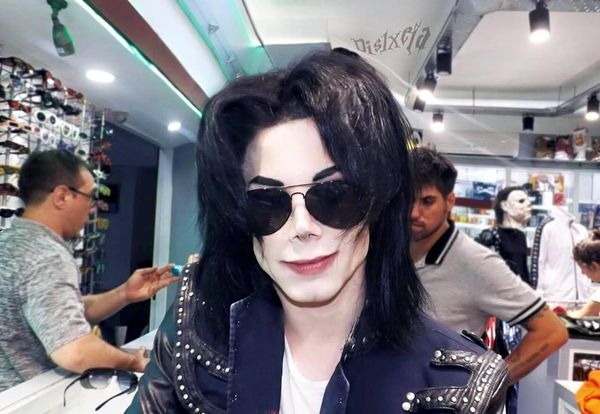 Man Spent $30000 to look like MichaelJackson, Still Not Happy With The Outcome.
At only 22 years old, Leo Blanco is far from going unnoticed. This Argentinian, originally from Buenos Aires, spent nearly $ 30,000, or about 26,000 euros, to look like

YEET MAGAZINE23 FEB 2021 • 1 MIN READ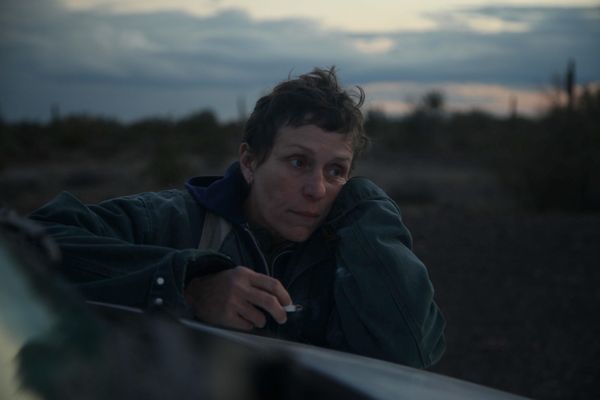 #Nomadland with Frances McDormand Might Just Be The Winner At The #Oscars This Year.
"Nomadland" is the recipient of the Golden Lion from the Venice Film Festival and the People's Choice Award from the Toronto Film Festival. Reason ? The  film  just seems  to appeal

YEET MAGAZINE19 FEB 2021 • 1 MIN READ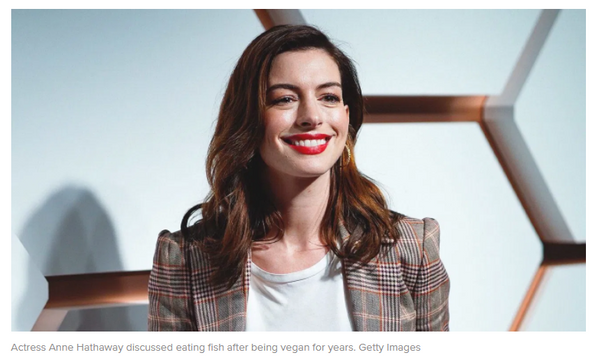 Why Did Actress Anne Hathaway Gives Up Veganism?Veganism Pros and Cons, Learn Veganism benefits.
veganism pros and cons veganism benefits veganism definition veganism meaning veganism articles vegan lifestyle veganism essay vegan celebrities

YEET MAGAZINE23 OCT 2020 • 11 MIN READ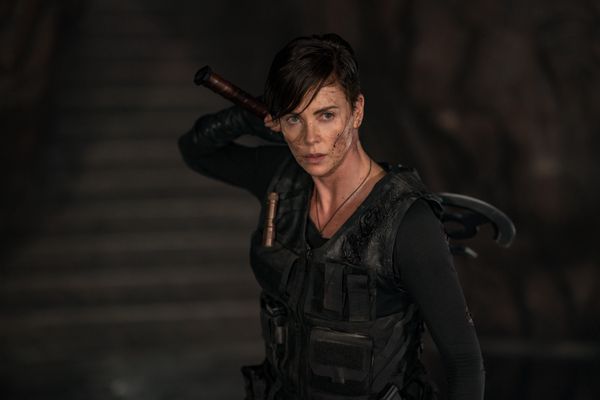 YEET MAGAZINE MOVIE REVIEW: "The Old Guard"
Image courtesy of Netflix When it comes to the myth of immortality, the sweeping sentiments of Queen from the Highlander soundtrack say it best. Their song poses it as a

YEET MAGAZINE11 JUL 2020 • 5 MIN READ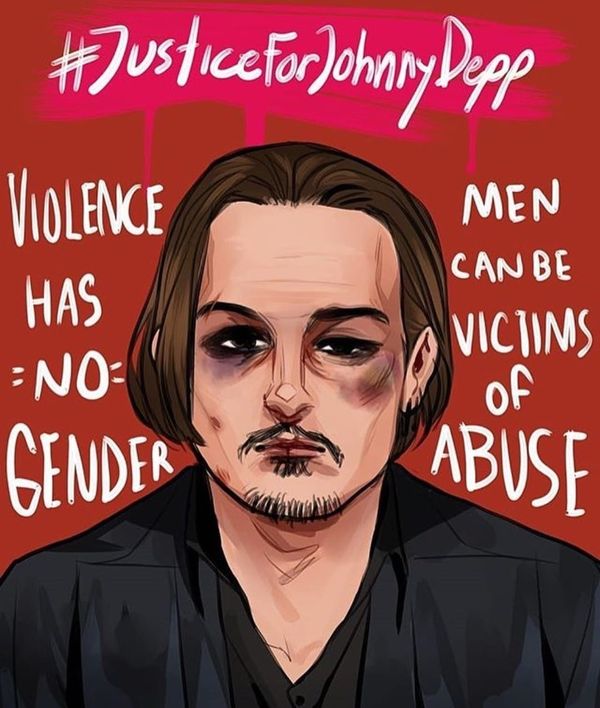 Johnny Depp: Actor reveals proof of domestic violence by former wife Amber Heard , the internet lost it.
i a very moving twitter comment, a fan wrote: When a lie takes the elevator, the truth takes the stairs. It takes more time but don't worry, it always ends

YEET MAGAZINE2 FEB 2020 • 6 MIN READ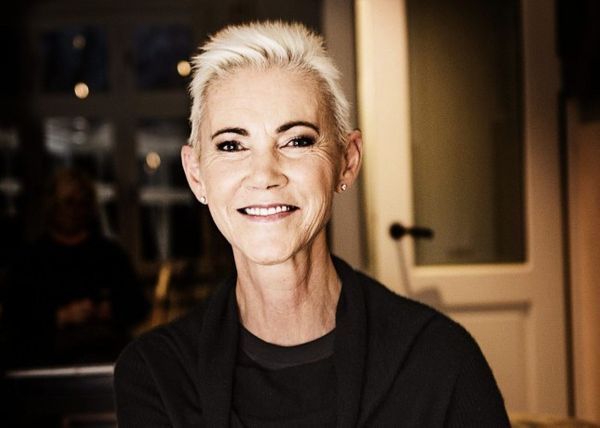 How old was Roxette's Marie Fredriksson and how did the singer die?
Roxette singer and vocal powerhouse Marie Fredriksson has passed away. The Swedish star is survived by her husband Mikael Bolyos and their two children – daughter Josefin (26) and son Oscar

YEET MAGAZINE10 DEC 2019 • 9 MIN READ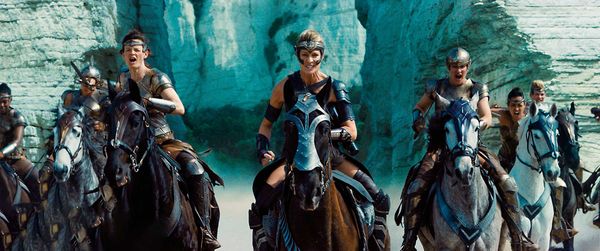 Wonder Woman Amazon Spin-Off Movie In The Works, Confirms Patty Jenkins
Warner Bros. is holding a panel for Wonder Woman 1984 at CCXP 2019. While we all await the launch of the official trailer which should be any minute now, Patty

YEET MAGAZINE8 DEC 2019 • 1 MIN READ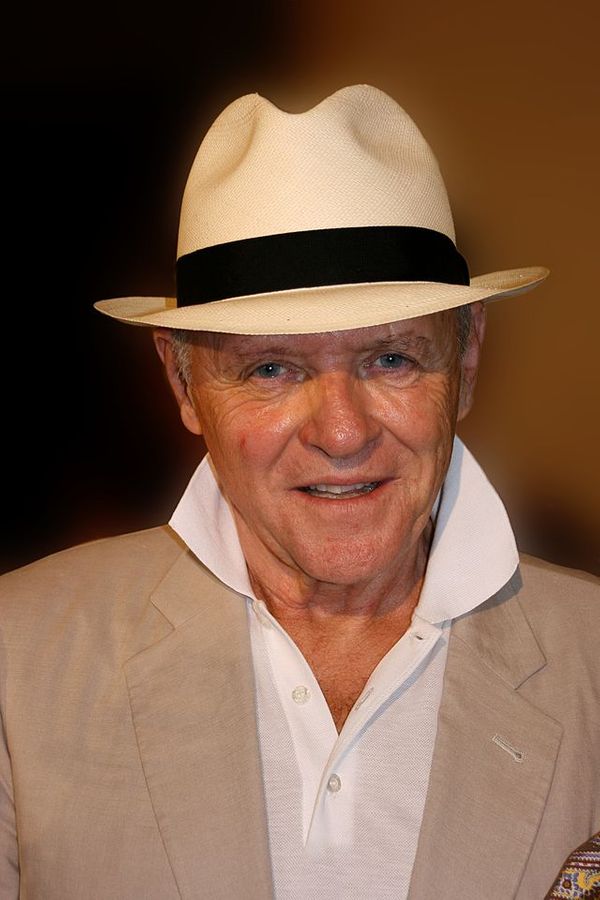 Anthony Hopkins on Why He Doesn't Talk About Politics: 'Actors Are Pretty Stupid'
In a conversation with fellow actor Brad Pitt for a lengthy chat for Interview magazine, Anthony Hopkins explained why he seldom -- actually: never -- talks about politics... and why

YEET MAGAZINE8 DEC 2019 • 6 MIN READ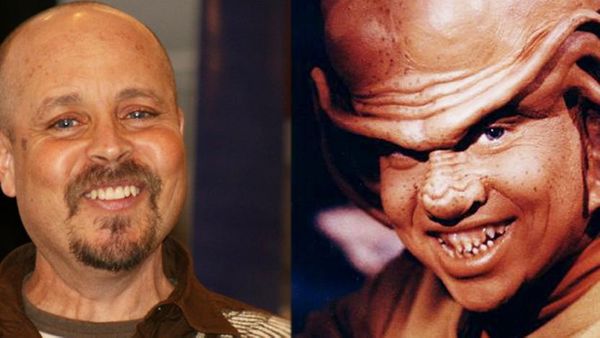 Aron Eisenberg: Star Trek actor born with one kidney died at age 50. Here's everything you need to know.
Aron Eisenberg, an actor best known for portraying Nog on Star Trek: Deep Space Nine, has died at age 50. Eisenberg's cause of death is not yet known. Here'

YEET MAGAZINE22 SEP 2019 • 8 MIN READ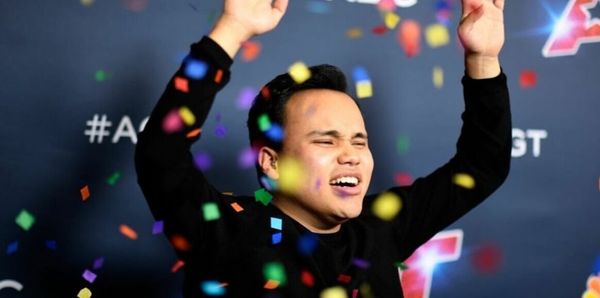 22-Year-Old Singer Kodi Lee, Who Is Blind and Has Autism, Wins 'America's Got Talent'.
Since Kodi Lee first came onto the "America's Got Talent" scene, he's stolen hearts with both his impressive natural talent and his touching story of determination and positivity.

YEET MAGAZINE21 SEP 2019 • 6 MIN READ