Covid-19: What Do We Know About The New Delta Plus Variant Discovered In India?
NEW MUTATION - The Indian government indicates this Wednesday that it has placed three states on alert due to the appearance of a new variant: the Delta Plus.
Health
By YEET MAGAZINE | Posted 2:15 a.m. ET, June 25, 2021
NEW MUTATION - The Indian government indicates this Wednesday that it has placed three states on alert due to the appearance of a new variant: the Delta Plus. Classified as "worrying", it would be even more aggressive than the Delta variant.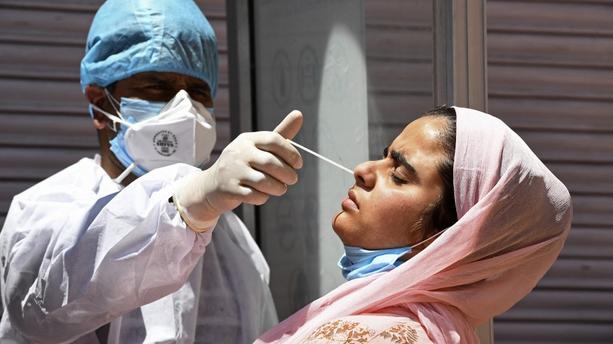 Is the end of the tunnel as close as you might imagine? In an alarming statement, the Indian Ministry of Health said on Wednesday that it had placed three states on alert due to the appearance of a new variant: the Delta Plus. A mutation of the Delta variant, it has been classified as "of concern" by the Indian health authorities.
"Based on the recent findings of the Indian Genomic Consortium on SARS-CoV-2 (INSACOG), the Ministry of Health has alerted and recommended vigilance in Maharashtra, Kerala and Madhya Pradesh regarding the Delta Plus variant of Covid-19, observed in some districts of these states, " the statement said.
CORONAVIRUS: THE PANDEMIC THAT IS SHAKING THE PLANET
At what stage is the epidemic worldwide?
Capable of reducing the effectiveness of antibodies
According to The Times of India , this new variant is a cousin of the Delta variant which would have acquired the mutation of the Spike protein called K417N, also present in the South African variant.
The characteristics of Delta Plus are of particular concern to Insacog, a consortium of 28 public laboratories responsible for monitoring SARS-CoV-2 mutations and quickly delivering information on the appropriate public health measures to be adopted to deal with them. Delta Plus is believed to exhibit greater transmissibility, increased targeting of lung cells and reduced antibody efficacy.
Already present in at least 10 countries
So far, this Delta Plus variant has been detected in 40 people in India, reports The Times of India . "Some of these contaminations date back to April, but the genome sequencing was only carried out last weekend , " the newspaper said.
Two cases were notably reported in Mumbai on April 5 and 15, suggesting that the variant circulated in the city of more than 12 million people for at least two months. "Most of the infected people were not vaccinated," the daily said.
Beyond India, the Delta Plus variant had already been spotted, as of June 16, in ten other countries. 83 cases have been reported in the United States, one in Canada, 36 cases in the United Kingdom, 9 in Poland, 22 in Portugal, 15 in Japan, 3 in Nepal, one in Russia, one in Turkey and 18 in Switzerland. For the moment, no death has been attributed to this mutation.
READ ALSO
Faced with the progression of the Delta variant, a sense of déjà vu
The Delta variant is progressing worldwide: is the fourth wave inevitable?
Delta variant explosion despite mass vaccination: what do the UK figures tell us?
While the rapid spread of the Delta variant across the world raises concerns, this news further dampens hopes for a peaceful return to school. According to the European Center for Disease Prevention and Control (ECDC), the Delta variant, around 60% more contagious than the Alpha variant, is expected to account for 90% of new cases in the EU by the end of August.
The delta variant, a real threat The Covid-19 pandemic in the UK
Concerns in the Landes, contaminations on the rise in the United Kingdom ... The new version of Sars-Cov-2 rightly worries the UK government, which hopes to mitigate the threat thanks to vaccines.
Yet everything was ready for the holidays. The post-crisis had been declared, the life before ("which we had missed so much") celebrated, the forgotten curfew, Justin Bieber consulted, all that was missing was to pack the bags and choose the destination. But the pandemic had not said its last word. Emmanuel Macron therefore had to ask the French for the umpteenth time to be vigilant Thursday, announcing to the European Council in Brussels, "the delta variant is coming",as winter is announced in dystopian series. According to the European Center for Disease Prevention and Control, the variant previously called "Indian" will account for 70% of new infections in the EU by early August, and 90% by the end of the holidays. It is therefore indeed a new pandemic threat, and the list of countries that are forced to return to health measures that have been forgotten is growing hour by hour.
The worrying situation in the UK, for example, is causing a cold sweat. In a few weeks, the delta variant infected more than 130,000 people. As France is fifty-five days behind what is happening across the Channel, according to our comparison of vaccination data, the executive's concern is understandable.
How to avoid a new leap? RNA vaccines are extremely effective, even against new variants, and the Prime Minister is therefore right to repeat all day long that the effort must be continued. Chosen administratively, the letter delta is the initial of the Greek word diaphorá, "difference". This difference must be made quickly and efficiently so that the start of the 2021 school year is not as nightmarish as that of the previous year.
Coronavirus
Coronavirus: concerns around the Delta variant
This variant, which was first detected in India, is well on its way to becoming the dominant variant globally, according to the WHO.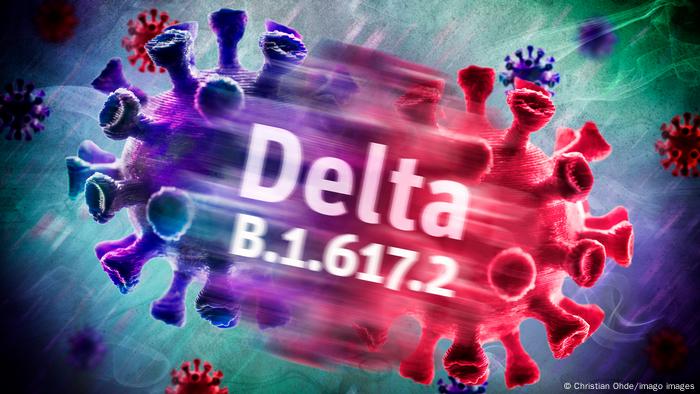 In addition to its contagious nature, several laboratory studies show that it seems to be more resistant to vaccines than other variants. The Delta variant has been reported in 14 African countries and the Beta and Alpha variants have been found in more than 25 African countries, according to WHO Africa.
The explanations with Emmanuel André, microbiologist and professor of medicine at the Catholic University of Louvain in Belgium.
Volume 90% Listen to audio02:13
"There is always a risk of seeing an increase in infections, when a new variant becomes dominant"
The Delta variant of the coronavirus, responsible in particular, has increased significantly. What are the latest updates on this variant? What should we fear?
We observe in a certain number of European countries, but also in North America, for example, that the Delta variant, which was initially detected in India, has completely replaced the Alpha variant and it is probably what will happen or what is happening in a number of African countries, although the ability to monitor the presence and frequency of certain variants is sometimes made more difficult. Because these are laboratory analyzes which are complex, which are not widely accessible on the African continent.
The Delta variant of the coronavirus is also responsible for a rebound in contamination. What should be feared today in relation to this variant?
What we do not observe compared to the Delta variant is that it is more contagious. So, it will spread more easily from one person to another compared to the previous variants. But there is also a greater risk of hospitalization when you are infected. This risk of hospitalization is greatly reduced when people are vaccinated, but it remains present when people are not vaccinated.
Can this variant have an impact on vaccination? Can it limit its effectiveness?
The vaccine when it was given completely with the two doses, will remain very effective against this variant. But in a population which is only partially vaccinated, or even almost unvaccinated in a certain number of African countries, this variant will be characterized by a capacity to be transmitted much more quickly than other variants.
DW: Should we fear other mutations in the coronavirus today?
Dr. Emmanuel André : there is always a risk of seeing an increase in the number of infections when a new variant becomes dominant. When a variant becomes dominant, it is because it is more contagious than the others. And so, in a society that is organized to prevent a resurgence in the number of infections compared to a variant that was less contagious, these same preventive measures will sometimes not be enough to contain the emergence of a new variant.
Covid-19
A collection of 18 posts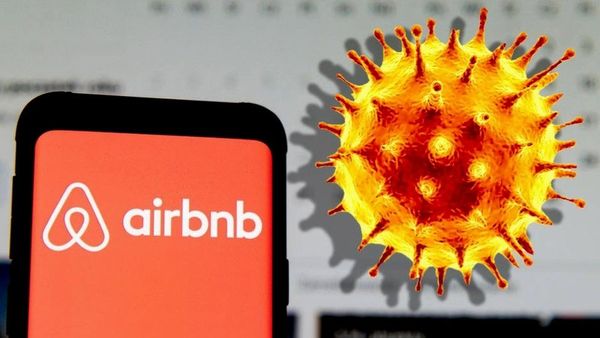 Airbnb has COVID and Should Be on a Respirator"
Is Airbnb valuation overheated? Airbnb (NASDAQ:ABNB) In a foot race between the two over the next few years, Braemer Hotels has a better chance of 'winning'."— Whitney Erin JohnsonSILICON

YEET MAGAZINE30 APR 2021 • 9 MIN READ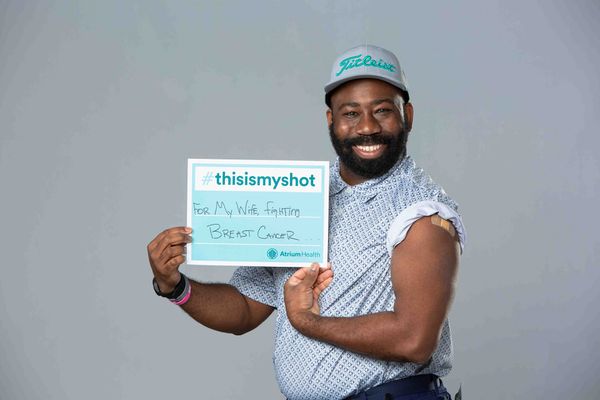 If The Covid-19 Vaccine Becomes Mandatory, How Will It Be Enforced? Join The Conversation.
By Paul Holloway | YEET COVID-19 Information Center Get updates about coronavirus to keep yourself and the people around you safe. Looking for COVID-19 vaccine info?Get info about COVID-19 vaccines, including who can get one and resources.Go to COVID-19 Info

YEET MAGAZINE20 APR 2021 • 42 MIN READ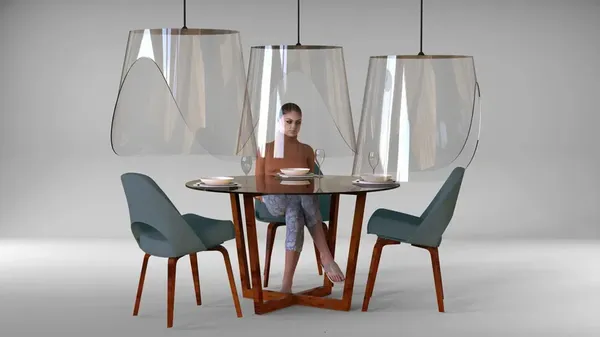 Coronavirus Covid-19 A French Designer Creates A Revolutionary Concept For Eating Without Risk In Restaurants
By Tania Mendez - Bars and restaurants could reopen sooner than we expected but under what conditions? Christophe Gernigon, a French designer from Normandy, offers his own concept to protect customers.

YEET MAGAZINE12 APR 2021 • 7 MIN READ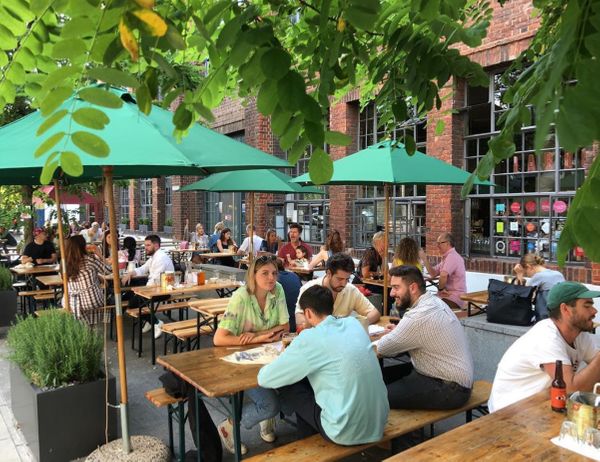 LIVE - Covid-19: England reopens its shops and terraces
Drink a beer on the terrace, go shopping, go back to the hairdresser: the English are regaining precious freedoms on Monday, with the lifting of many restrictions.

YEET MAGAZINE12 APR 2021 • 13 MIN READ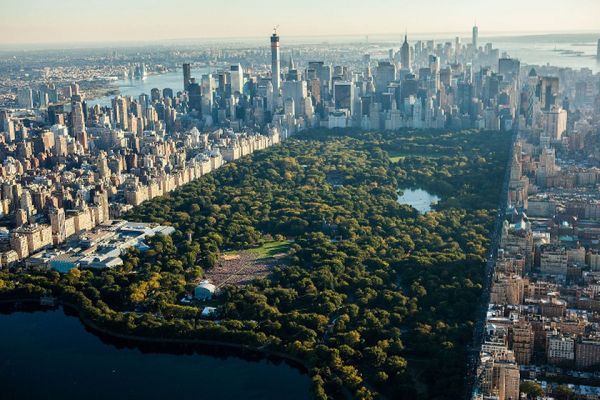 Where To Travel In April When Covid Restrictions Are Lifted?
By Sonia Perez | We've Selected Some Warm And Hot Destinations Where Our Partners Will Welcome You With The Hospitality That Characterizes Their Properties. The Choice Is Yours!

YEET MAGAZINE9 APR 2021 • 10 MIN READ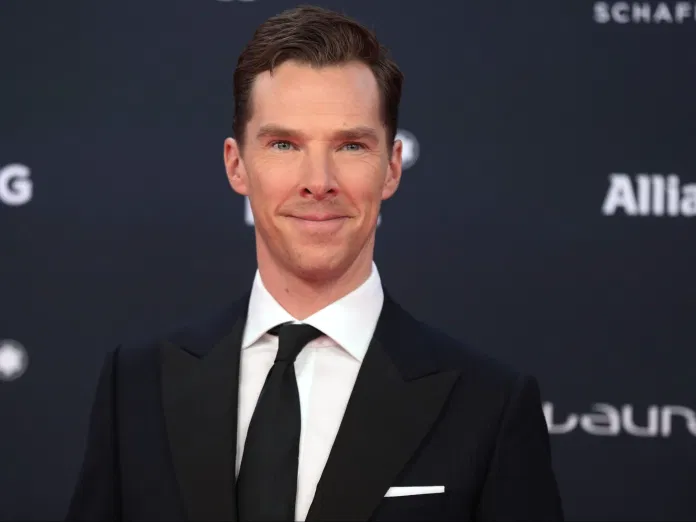 Who Is 'Patient Zero' In The Coronavirus Outbreak? Benedict Cumberbatch Fears He Is.
Actor Benedict Cumberbatch now fears he was the man with the first confirmed infection of the new coronavirus in a surprising interview.

YEET MAGAZINE7 APR 2021 • 3 MIN READ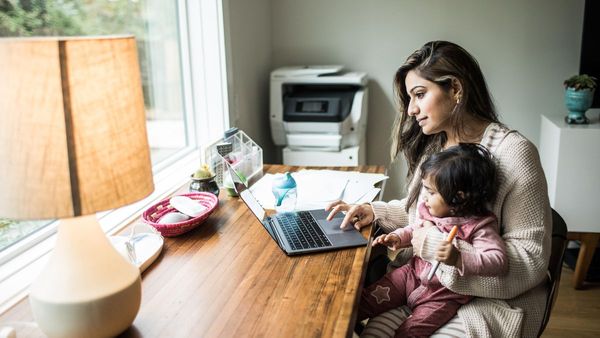 "Covid-19 might just come with a silver lining": How a global pandemic has highlighted the importance of employee well-being.
COVID-19 and employees' mental health, By Maitiu Boylan.

YEET MAGAZINE24 MAR 2021 • 16 MIN READ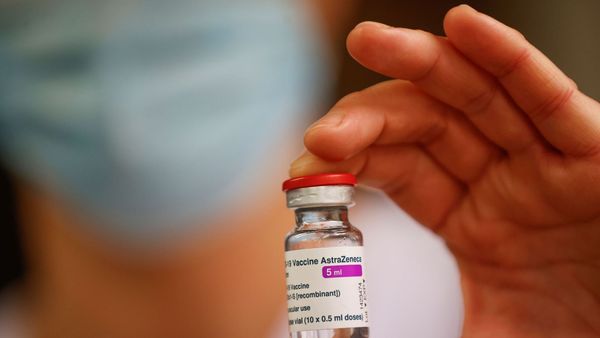 Covid-19: what's happening with the AstraZeneca vaccine?As a precaution, Denmark, Iceland, Norway, Bulgaria and Thailand have suspended its use over fears of blood clots.
It's in the news Covid-19: what's happening with the AstraZeneca vaccine? As a precaution, Denmark, Iceland, Norway, Bulgaria and Thailand have suspended its use over fears of blood clots. The

YEET MAGAZINE16 MAR 2021 • 9 MIN READ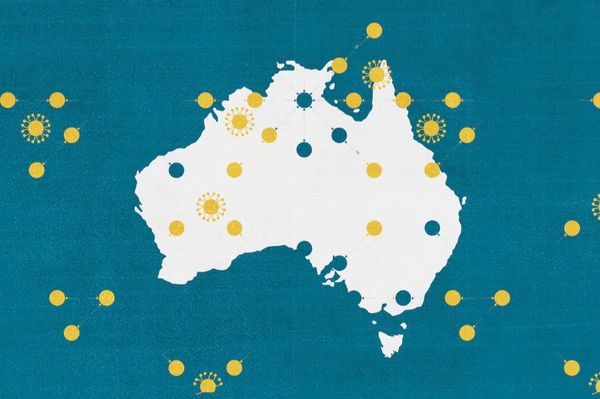 Adopted in Asia and Oceania, is the "Zero Covid" strategy applicable in Europe?
More and more specialists are pleading for the application in Europe of the so-called "Zero Covid" strategy, which has proved its worth in Asia and Oceania. This aims to reduce

YEET MAGAZINE25 FEB 2021 • 9 MIN READ
Traveling to Thailand during Covid-19: What you need to know before you go
UNLOCKING THE WORLD ( YEET) Editor's Note — Coronavirus cases remain high across the globe. Health officials caution that travel increases your chances of getting and spreading the virus. Staying home is

YEET MAGAZINE17 FEB 2021 • 9 MIN READ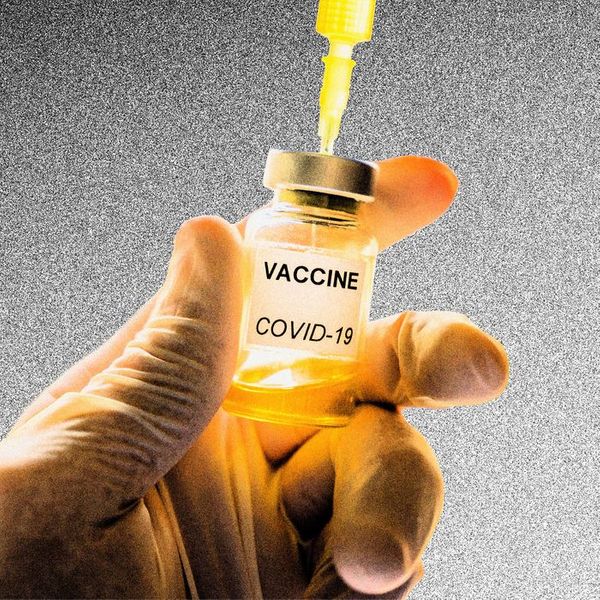 COVID Quarantines Not Necessary for Vaccinated People.
Fully vaccinated Americans can now skip quarantines if they are exposed to someone infected with COVID-19, new federal guidelines say. "Fully" vaccinated persons who meet criteria will no longer be

YEET MAGAZINE12 FEB 2021 • 8 MIN READ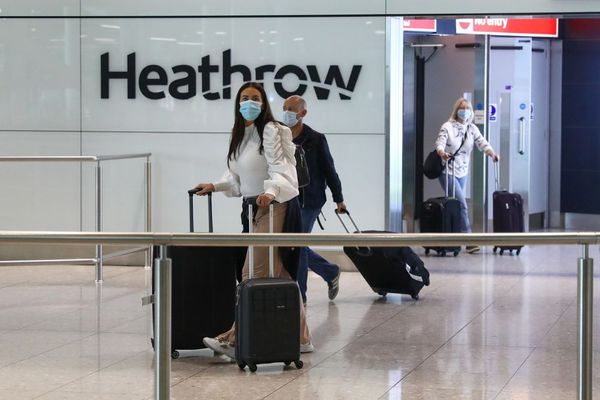 New rules on mandatory Covid-19 testing for travel to the UK from 15 February
From the 15 February, anyone permitted to arrive into the UK will need to self-isolate and, in addition to existing pre-departure requirements, it will be mandatory for all arrivals to

YEET MAGAZINE12 FEB 2021 • 7 MIN READ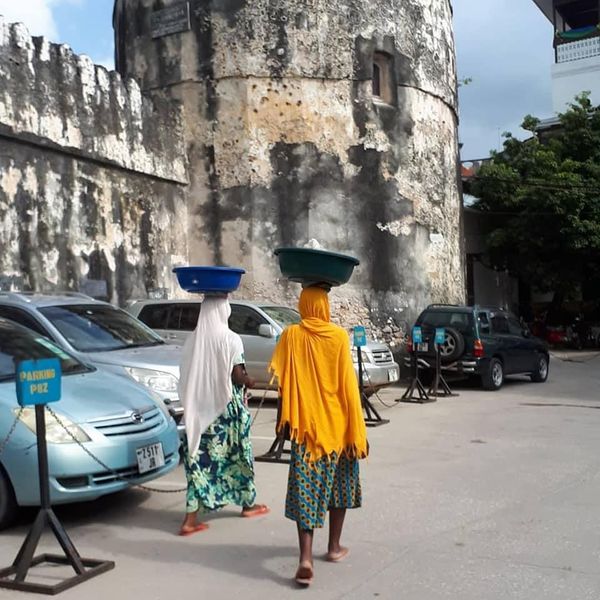 A Day In Zanzibar : A Perfect Choice In The Times Of Covid 19.
Zanzibar by far is the most affordable destination with some of the best beaches on earth. Want to know what the best beaches in Zanzibarare? Some of the great Zanzibar

YEET MAGAZINE24 JAN 2021 • 7 MIN READ
Coronavirus(COVID-19) News: France to reopen border with UK.
Officials have reached a deal to reopen the border between the UK and France to hauliers and some passengers, including EU citizens, from Wednesday — providing they test negative for coronavirus.

YEET MAGAZINE24 DEC 2020 • 7 MIN READ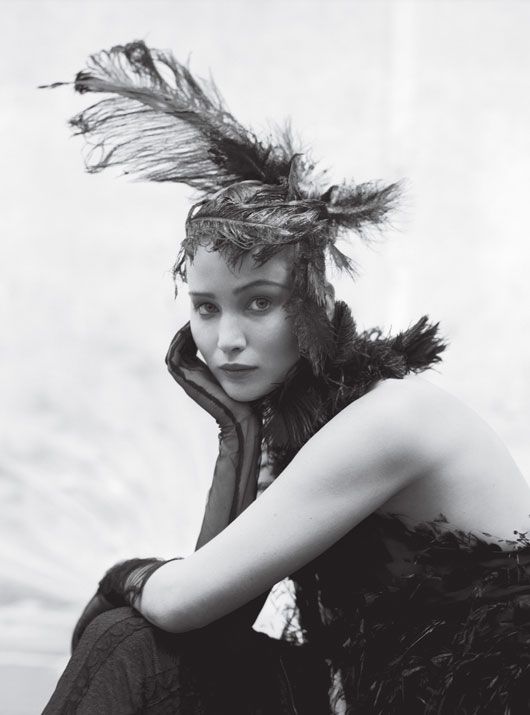 Dressing Up In The Times Of Covid19.Do you dress up during a lockdown, and why?
You should not use a lockdown to just "give up". One day, life is going to start up again. One way or another, it will have to. And when it

YEET MAGAZINE19 NOV 2020 • 7 MIN READ
How companies will work post COVID19: embracing a remote-first culture.
How companies will work post COVID19: embracing a remote-first culture. Companies are thinking about how and when to have employees come back to work. Due to social distancing requirements, many

YEET MAGAZINE11 JUL 2020 • 12 MIN READ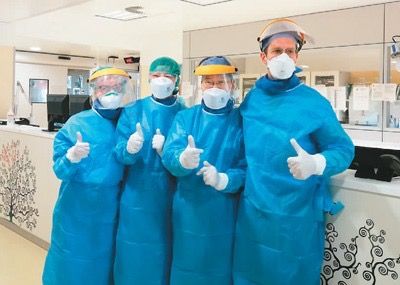 China Selflessly Extends Helping Hand To Countries Around World In Global Battle Against COVID-19
http://en.people.cn/n3/2020/0325/c90000-9672307.html China may not have fully recovered from the impact of the novel coronavirus pandemic, but it has still selflessly offered help

YEET MAGAZINE25 MAR 2020 • 6 MIN READ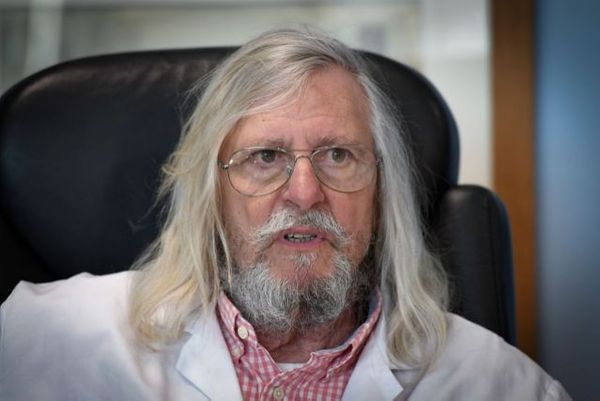 Chloroquine Treatment Of Covid-19: "What People Say About Side Effects Is ," Ridiculous" Says French Doctor And Infectious Disease Specialist Didier Raoult
Infectious disease specialist Didier Raoult wants to "treat and screen" to fight Covid-19.Infectious disease specialist Didier Raoult wants to "treat and screen" to fight Covid-19. Read more here MORE

YEET MAGAZINE21 MAR 2020 • 6 MIN READ