These Celebrity Homes Are Breathtaking!
CELEBRITY- LIFESTYLE - CELEBRITY HOMES -REAL ESTATE
By YEET MAGAZINE | Updated 0518 GMT (1318 HKT) August 2, 2021
Justin Bieber in Hollywood Hills. ~ $ 20 Million
Justin Bieber lives like a real king and he can afford it. This glass house they live in is worth over $ 20 million, it's located in Hollywood Hills. We wonder if he wants to keep his privacy or not when we see that the house is made of glass and therefore completely   transparent.
Justin Bieber in Beverly Hills. ~ $ 20 Million
Tom Brady and Gisele Bündchen in California. ~ $ 20 Million
This very powerful couple is well known: Tom Brady and Gisèle Bündchen are successful in everything they do on their own. Here's their mansion, costing over $ 20 million. Being located in California, the couple respect   the environment: they choose advanced technologies to put their hands in the paw in a sustainable development way: the mansion is fitted out with photovoltaic solar panels as well as a gray water technology for the water irrigation: the boho chic couple can be proud.
Tom Brady and Gisele Bündchen in California. ~ $ 20 Million
David Guetta in Miami. ~ 9.5  Million dollars
We no longer need to introduce him, David Guetta is a DJ and also a well-known music producer. He enjoyed his great success with his album "one love", released in 2009, hits such as "When love takes over", "Memories", or even "Getting over you" make him a global DJ. David Guetta starts playing in French clubs surrounded by Katty Guetta and begins to popularize electronic music in many clubs around the world. Thanks to his success, David Guetta was able to afford this apartment in Miami for $ 9.5 million. The apartment is located on the 37th floor of a hotel: "the Setai Hotel and residences". The apartment has three bedrooms, access to three sea-view swimming pools, and magnificent bathrooms. Of course his apartment also has a fitness center and spa.
David Guetta in Miami. ~ 9.5 Million dollars
Carla Bruni - Amount not disclosed in Turin, Italy
We rarely know people who were lucky enough to live in a castle, do you know who was lucky? The former first lady of France: Carla Bruni. She notably lived in the Po castle in Turin, dating from the 19th century. This domain covers more than 21,500 square meters. The gardens are filled with greenhouses, vegetable gardens and beautiful terraces. The castle is inspired by an English style. We can even find a touch of Gothic present in works of art or handmade sculptures. A classic style for a chic woman, we have no doubt that Carla Bruni must have had a beautiful childhood.
Kathie Lee Gifford in Connecticut, Amount Undisclosed
Few people know that Kathie Lee Gifford was born in Paris. When he was born, his father was in the US Army, and was stationed with his family in France. She grew up in Maryland, in Bowie in the United States. Co-host of Today, her home is in Greenwich, Connecticut, one of her favorite places. The presenter says that there are 250-year-old trees in her large garden. His Spanish Revival-style house is located at the tip of Riverside. It has a magnificent view of Long Island. Kathie feels very lucky. His house also includes a huge tennis court but also a swimming pool. The house is located 1 hour from where she works: that is to say in the studios of the "Today" program.
Kathie Lee Gifford in Connecticut, Amount Undisclosed
David and Victoria Beckham in Bargemon in the Var, ~ $ 3 Million
David and Victoria Beckham don't like to mess around. They are rich but know how to keep it simple. Very access to business, they manage to invest extremely well in real estate, thanks to their current fortune. In particular, they bought a pretty house in the Var, a medieval village: "Bargemon". The house is in a fairly secluded location, perfect for being away from the paparazzi, and relaxing as they see fit. The house is notably surrounded by pretty trees: olive trees scattered on the ground but also throughout the village. The air is good and fresh, and life is always good. The house is located just a few minutes from Nice airport.
Robin Williams: $ 22.9 Million in Napa Valley
How sad that Robin Williams committed suicide. The actor has played in magnificent films such as "Dead Poets Society" but also "good morning Vietnam", a   cult film . He also left behind his property in Napa Valley. This extraordinary house contains a 1900 m² vineyard, a solar-powered farm, and many souvenirs.
Will Smith in California ~ $ 42 Million
Will Smith, well known in the cult series   "The Prince of Bel Air", lives in a beautiful place: a mansion of around $ 42,000, with several basketball courts, tennis, golf, and even a recording studio. We don't know if this is true but there is a rumor that the house is for sale. Not sure that many people can buy him, but his home looks really beautiful.
Will Smith in California ~ $ 42 Million
Johnny Depp in  Plan-de-la-Tour. ~ $ 56 Million
Johnny Depp no ​​longer needs to be introduced, for over 30 years now he has starred in numerous films, but is best known for the 'Pirates of the Caribbean' film series which put his acting success on a pedestal. Johnny Depp considers France as his second home, since he was for a long time with the French singer and actress Vanessa Paradis (almost 14 years old). He had two children with Vanessa.   Mr. Johnny Depp owns a magnificent estate of approximately 37 hectares, near the village of "Plan-de-la-tour". You can call it his private village because the house is so big. The house has an art studio, a café, a private restaurant, and even a church.
Johnny Depp in Plan-de-la-Tour. ~ $ 56 Million
Miley Cyrus in Malibu ~ $ 2.5 Million
Miley Cyrus has had ups and downs, but we're glad she got back on her feet quickly. This talented singer owns a magnificent property in Malibu, worth more than $ 2.5 million. Her house is equipped with beautiful gadgets and designer accessories. Not everyone can be lucky enough to be Hannah Montana.
Miley Cyrus in Malibu ~ $ 2.5 Million
Jared Leto in Hollywood Hills ~ $ 2 Million
Jared Leto is living his best life: A rockstar living in a lavish house in Hollywood Hilld. His house is worth over $ 2 million. It has its own recording studio, a cinema room and even an entertainment room. The rockstar's bank account must contain quite a few zeros to afford a villa like this.
Jared Leto in Hollywood Hills ~ $ 2 Million
Ryan Lewis in Seattle ~ $ 8 Million
Ryan Lewis is a very famous Djay all over the world. He notably invested his money in a beautiful house in Seattle. He spent about $ 8 million there, and has no regrets. This house has an incredible 360 ​​° view of the sea, even has a special whiskey bar, a huge library, and a recording studio. That is the demand of the people?
Ryan Lewis in Seattle ~ $ 8 Million
Tina Turner in Villefranche-sur-Mer, Amount Undisclosed
Tina Turner is one of the most famous artists of all time. She is presented as the queen of rock 'n' roll. Many successful singers even cover his titles. But where is Tina Turner now? She is not really retired, but often relaxes in her villa in Villefranche-sur-Mer, very close to Nice. With a magnificent view of the Mediterranean Sea, we understand that she wants to enjoy her home as much as possible.
Tina Turner in Villefranche-sur-Mer, Amount Undisclosed
Elton John in Mont Boron, Amount Undisclosed
Elton John, this world star, who has even had his life adapted into a film, is considered one of the most famous singers in the world. He produced and sang hits such as Tiny dance, Your Song, can you feel the love tonight but also Candle and the Wind. He owns a mansion on the outskirts of Montbauron with a net worth of $ 500 million. He relaxes regularly in this summer house and produces most of his music there.
Elton John in Mont Boron, Amount Undisclosed
Michael Phelps in Scottsdale, ~ $ 2.5 Million
Michael Phelps is world famous in the swimming world. He also won 28 Olympic medals. He owns real estate that fully matches his celebrity status. A $ 2.5 million Scottsdale home that's simply huge: Measuring precisely 557   square meters , the home contains five bedrooms, four fireplaces, a private pool and spa. Guests should feel right at home according to Michael. We think in a house like this everyone would enjoy it right?
Michael Phelps in Scottsdale, ~ $ 2.5 Million
Leonardo Dicaprio in Belize, ~ $ 1.75 Million
Have you seen the Great Gatsby? Leonardo diCaprio seems to have taken some advice from his role as Gatsby, as he bought his own island. This $ 1.75 million property is located in Belize. The land will become a luxury eco-hotel with more than 36 residential houses as well as 36 villas. This ecological paradise will also have solar panels, reusable water bottles and many other good things for sustainable development. Well done Leonardo, you have succeeded in doing a nice gesture for the planet while enjoying life to the fullest.
Leonardo Dicaprio in Belize, ~ $ 1.75 Million
Julia Roberts in Malibu ~ $ 10 million
Julia Roberts impresses us as much by her roles as by her wealth and the number of real estate properties she collects: her house in Malibu is truly remarkable because it is ecological but also luxurious: with a beautiful view of the beach. To do so, Julia bought the two adjacent properties to merge them and create a dream home for over $ 10 million. Intelligent, ecological and talented, Julia can be proud of herself.
Julia Roberts in Malibu ~ $ 10 million
Coco Chanel in Roquebrune-Cap-Martin, France ~ $ 48.8 million
This property is sumptuous isn't it? It was specially designed for the famous designer Coco Chanel. This great lady of women's fashion has lived in this property of more than 8.6 ha. The house contains 7 bedrooms and bathrooms. In the garden, we will have the right to a relaxing atmosphere with soft colors: we can find white, beige, gray or even pink.   She was able to welcome Picasso, Rainier Prince, Grace Kelly, Rose Kennedy, or even Winston Churchill among other many important people.
For companiesAd by Alfa Romeo  See More
Coco Chanel in Roquebrune-Cap-Martin, France ~ $ 48.8 million
Brigitte Bardot in Peymeinade in France ~ $ 5.65 million
Brigitte Bardot bought a house dating from the 13th century.   This magnificent residence is full of French doors, exposed beams, pretty floors, stones and tiles. She wanted to keep the original fireplace in the living room, and she did well. This fireplace dates from Louis XIV. There are 14 bedrooms and 6500 m² of living space. With pretty French gardens, a wine cellar, several infinity pools and three vineyards, Brigitte Bardot has plenty to take care of.
Brigitte Bardot in Peymeinade in France ~ $ 5.65 million
Rappers are often known to blast, but Drake is not one of those people. However, his full bank account allows him to own a magnificent home, worth $ 7.7 million, located in Hidden Hills. There, it feels like a hotel since its home to several large swimming pools, caves and waterfalls, or even secret passages that give the impression of living in an amusement park. One thing is certain, Drake knows how to enjoy life.
Drake in Hidden Hills, ~ $ 7.7 Million
Jennifer Aniston in Los Angeles, ~ $ 11 Million
This is the house in which Jennifer Aniston, star of the Friends series has lived for over a year and a half with her darling Justin Théroux. Located in Los Angeles, the house was designed in the 1960s.
Jennifer Aniston in Los Angeles, ~ $ 11 Million
Katy Perry in Los Angeles, ~ $ 4 Million
Here is Katy Perry and her Mediterranean-style house. Granted, she got it for $ 4 million, but it's worth it! His mansion is built with marble, granite, but also a lot of stones giving the impression of being in a castle. She also transformed an old garage into a huge wardrobe, transforming it into a dream dressing Room. The house also has a swimming pool which makes you feel like you are on vacation all year round!
Katy Perry in Los Angeles, ~ $ 4 Million
Christina Aguilera in Los Angeles, ~ $ 13.5 Million
Seal: ~ $ 6 million, Brentwood
Christina Aguilera in Los Angeles, ~ $ 13.5 Million
Seal in Brentwood, ~ $ 6 million, Brentwood
Seal, the famous singer of the song "Kiss from a rose" has spent a lot of money on a house worth $ 6 million located in the Brentwood neighborhood of Los Angeles. He bought it after his divorce from model Heidi Cloud. Giving new meaning to his single life, we can find in the house a magnificent fitness room to keep that athletic body, three floors with four bedrooms, five bathrooms, two kitchens and even a cinema room. . The solar-powered house shows that the singer cares about the environment. Well done sir!
Seal in Brentwood, ~ $ 6 million, Brentwood
The Obama family in Whashington DC, ~ $ 5.7 Million
Leaving the good habits of the White House should not have been easy for the Obama family, but they were happy to live in this new house: they now live in a property worth 5.7 million dollars, located in Kalorama. The house contains five bedrooms, a fireplace in each room, and a sophisticated intelligent control system through tablets or phones. All of their neighbors are ambassadors and politicians.
The Obama family in Whashington DC, ~ $ 5.7 Million
Jennifer Lawrence in Beverly Hills, ~ $ 8 Million
Jennifer Lawrence lives in the former home of singer Jessica Simpson. This $ 8 million home is in Beverly Hills, and has five bedrooms, six showers, and a backyard pool. This house is extremely comfortable while still giving the actress the privacy she needs. In the photo, we can see the swimming pool of the property, we suspect that Jennifer must lounge there regularly, a fresh cocktail in hand.
Jennifer Lawrence in Beverly Hills, ~ $ 8 Million
Playboy's mansion in Los Angeles, ~ $ 100 million
The Playboy House is one of the most famous mansions in California, but also historic. Many parties have been organized in this house, Each one crazier than the next. The house is owned by Hugh Hefner and you are around $ 100 million. It is filled with zoos, forests, and also contains a wine cellar.
Playboy's mansion in Los Angeles, ~ $ 100 million
Blake Shelton in Nashville, ~ $ 3 Million
Blake Shelton, do you recognize him? The famous vocal coach with a well-filled bank account was able to buy a house worth $ 3 million, living there with his ex-wife Miranda Lambert. During the divorce they sold the house and Blake decided to build a Hawaiian themed ranch in Oklahoma: here is the house.
Blake Shelton in Nashville, ~ $ 3 Million
Britney Spears, ~ $ 9 Million
Bribri is the queen of pop and her home is the queen of its kind too. Valued at $ 9 million, this California villa is as beautiful on the inside as it is on the outside. The house contains a spa, a tennis court, but also a golf course. We believe that she has invested well and that she can sell it as she wants, when she wants.
Britney Spears, ~ $ 9 Million
Ashton Kutcher & Mila Kunis in Beverly Hills, ~ $ 10 Million
Mila Kunis and Ashton Kutcher are the two Hollywood lovebirds, met in the television series "That 70's show". Each of them has a full bank account, which keeps on skyrocketing. They bought a property in Beverly Hills worth $ 10 million. This 683 m² house has three bedrooms and four bathrooms. On the large lawn you can find a pretty swimming pool.
Ashton Kutcher & Mila Kunis in Beverly Hills, ~ $ 10 Million
Neil Patrick Harris & David Burtka in East Hampton, ~ $ 5.5 Million
Nate Patrick Harris and David Burtka have put a lot of money into several properties, but are particularly proud of a $ 5.5 million castle in East Hampton. This property covers 5.4 ha, you can find a swimming pool, a hut, a pond with water lilies, and a large tennis court. Their children will have lots of activities to discover inside the house as they grow up.
Neil Patrick Harris & David Burtka in East Hampton, ~5.5 Million
Novak Djokovic: ~ $ 15 Million
The tennis champion has invested in a magnificent house. This property worth $ 15 million in Miami has five bedrooms, a magnificent view overlooking the sea, and he knows how to enjoy it: after playing a nice game of tennis he finds himself in his swimming pool surrounded by his family.
Novak Djokovic: ~ $ 15 Million
Minnie Driver in Hollywood Hills ~ $ 2.5 Million
This British actress lives in a beautiful property in Hollywood Hills. This $ 2.5 million home was even photographed for home decor magazine "ELLE Decor".   With a great sense of taste and style, Minni Driver knows how to make this house full of life.
Minnie Driver: ~ $ 2.5 Million, Hollywood Hills
Tommy Hilfiger in Florida, ~ $ 27.5 Million
The famous fashion designer lives in a fantastic property: his house, located in Golden Beach, is worth $ 27.5 million. Its artistic side makes it unique, we are sure that it feels like on vacation when it is there.
Tommy Hilfiger in Florida, ~ $ 27.5 Million
Keira Knightley in New York, ~ $ 6 Million
Keira Knightley is a talented actress. She just bought a beautiful house in the heart of Manhattan. It is in fact a $ 6 million apartment with three bedrooms, high ceilings over 7 meters high, and a large patio of 83 m².
Keira Knightley in New York, ~ $ 6 Million
Jeff Franklin in San Francisco, ~ $ 4 Million
The creator of the show "Full House" loved the house of tanners. So he bought the property: this gem was worth $ 4 million, and thanks to her, Jeff has a fond memory of "Full House".
Jeff Franklin in San Francisco, ~ $ 4 Million
Laetitia Casta in Lumino, Amount Unknown
Model but also actress, Laetitia Casta is from Corsica. During her childhood she visited the surroundings a lot, and in particular adored a small village called Lumio, near Calvi. So she decided to live there, building her house there. She restores the large house, the stone benches, and the house comes to life. The actress' three children take advantage of Lumiaux and its charm every time they put their bags there.
Laetitia Casta in Lumino, Amount Unknown
Hayden Panettiere in Nashville, ~ $ 2.1 Million
All celebrities aim to buy a dream home. Actress Hayden Panettiere can do it: her dream home in Nashville has a music chamber containing all of her guitars. Hayden is so happy with her house that she finds herself there most of the year. Why leave this palace when you feel so good?
Hayden Panettiere in Nashville, ~ $ 2.1 Million
DJ Khaled in Beverly Hills, ~ $ 10 Million
We know it, DJ Khaled is full of aces! He was able to invest in a $ 10 million property in Beverly Hills, and that doesn't surprise us. This mansion has 7 enormous bedrooms, 11 bathrooms, a recording studio, a spa, and many other surprises that we have no idea of.
Alfa Romeo Giulia CompanyAd by Alfa Romeo  See More
DJ Khaled in Beverly Hills, ~ $ 10 Million
Tiger Woods in Florida, ~ $ 60 Million
Tiger Woods had a real nightmare during his divorce. It was even one of the most scandalous divorces in the sports world. One might therefore think that the man feels sad and alone, but this is far from being the case. He's investing in a $ 60 million property in Florida, and even has his own four-hole golf course. Do not worry about his fate, you have understood everything, Mr. Woods.
Tiger Woods in Florida, ~ $ 60 Million
Alicia Keys in New Jersey, ~ $ 14.9 Million
Despite the song, Alicia Keys does not live in New York. She bought a house in New Jersey worth $ 14.9 million. Her home contains 8 bedrooms, 14 bathrooms, an indoor pool, a home cinema, a recording studio where she records her hits, and even two bowling lanes. Wow, Alicia surely shouldn't be bored.
Alicia Keys in New Jersey, ~ $ 14.9 Million
Jerry Seinfeld in the Hamptons, ~ $ 32 Million
Not everyone can buy a multi-million dollar real estate property like Billie Joel did, but Jerry Steinfeld is certainly not "everyone". This actor and comedians was able to spend more than 32 million dollars to buy the property belonging to Billy, located in the Hamptons. He describes this house as heavenly.
Jerry Seinfeld in the Hamptons, ~ $ 32 Million
Rihanna in Barbados, ~ $ 22 Million
Saw Rihanna's house. We believe she was a fan of Barbie when she was younger. Indeed his home created on the theme of tropical Barbie is located in his hometown of Barbados. It is also one of the prettiest properties in the region. This house overlooks the Caribbean mother is even its own shipyard. It is quite simply a beautiful luxury hotel that was able to create Riri.
Rihanna in Barbados, ~ $ 22 Million
Bill Gates in Washington DC, ~ $ 147.5 Million
Genius Bill Gates is probably one of the smartest men in the world, but also one of the richest in the world. His success enabled him to purchase a huge property worth $ 147.5 million. This 6,131 m² house with a private library is equipped with the most advanced technologies. Since Monsieur is the creator of Microsoft software, we have no doubts about his talents.
Bill Gates in Washington DC, ~ $ 147.5 Million
Olivier Martinez in California, ~ $ 15 million
Incredible but true, French actor Olivier Martinez married Hollywood beauty Halle Berry for three years. We can not say that it went well:   we know that Halle Berry had chased him from their huge home in Hollywood Hill after a big argument.   The house was therefore put up for sale for $ 15 million. A mansion of 550 m², with five bedrooms, a swimming pool, manicured grounds, and a large house for their guests. We think they regret this house.
Olivier Martinez in California, ~ $ 15 million
Adele in Beverly Hills
The singer Adèle bought herself this magnificent mansion in 2016. Her purchase coincides after the interpreter of "Hello" had signed a contract of 117 million dollars with his record company. The British singer was therefore able to afford a residence just for her in the United States, worth $ 10 million. The interior house is brightly lit with these large windows. We also like the salmon-colored facelift which brightens up the whole.
Adele in Beverly Hills
Kendall jenner
Kendall Jenner lives in a beautiful residence located in West Hollywood. She acquired it for $ 6.5 million and has lived there since 2016. The house was previously inhabited by Emily Blunt, the actress of Mary Poppins, and her husband John Krasinski. It is a particularly modern house surrounded by terraces. It has a swimming pool and a relaxation area in the garden.
Kendall jenner
Gianni Versace
The designer Gianni Versace died in 1997. He has dressed the biggest stars such as Madonna or Princess Diana. It was her sister Donatella Versace who took over and was inspired by her brother's models to create the most beautiful haute couture clothes. Gianni Versace lived in this Miami Beach mansion. It is one of the most sumptuous residences in the United States with its many multi-cultural decorations such as this beautiful Ameridian-style fresco. The mansion has been converted into a hotel and is now called Villa Casa Casuarina.
Gianni Versace
Mohamed hadid
Mohamed Hadid is part of the Hadid family. Indeed, he is the father of successful models Bella Hadid and Gigi Hadid, as well as Anwad Hadid whose girlfriend is none other than sensational singer Dua Lipa. Mohamed Hadid is a real estate mogul, so there is no doubt that he owns one of the finest residences in Bel Air which cost him the tidy sum of $ 85 million. It is a real castle in which he lives, surrounded by a large garden. Among the amenities, there is a Turkish hammam, an elevator or a ballroom that can accommodate up to 25O people!
Mohammed hadid
Kylie jenner
Model Kylie Jenner already has a thriving career at just 25, as well as a gorgeous home, located in Hidden Hills, California. It is not common for most of us to acquire a mansion at the age of 19 when we can barely afford a car or even a license ... But Kilie Jenner was able to find it. 'offer and moved there at the age of just 19. Plus, as if that wasn't enough, know that this mansion is actually his third home. She offered it to herself for $ 12 million. The manor is spread over land of about one hectare.
Kylie jenner
Usher, Sunset Strip Villa
The villa where singer Usher and his wife lived, has a delicious mix of colors in black tones and very colorful, as seen with this part of the mansion, whose color associations lead to inspiration: How not to crack in seeing this beautiful green that stands out nicely thanks to the dark colors that surround it. We also like the plants that combine with the green of the sofas. The couple sold the mansion in 2018.
Usher, Sunset Strip Villa
Zsa zsa Gabor
Zsa Zsa Gabor was an actress of Hungarian origin who found refuge in the United States during World War II. The Jane Avril actress who starred in Moulin Rouge left us in 2016. The house was built on the high mountains of Palm Spring, with a breathtaking view of the desert. It was listed on the market for a price of $ 969,000. It is a real little paradise surrounded by mini palm trees.
Zsa Zsa Gabor
Mary kate olsen
One of the most famous twins in history to fame since the age of 5 years already playing in the series The house party and many other films ... And we know the phenomenal success of the series The Olsen binoculars. We can say that all this success has certainly enabled the actress to afford, with her fiancé Olivier Sarkozy, this mansion worth $ 13.5 million. It contains a ballroom, and several fireplaces, an artist's studio and even an elevator.
Alfa Romeo Giulia CompanyAd by Alfa Romeo  See More
Mary kate olsen
Lil wayne
If you really want to have the experience of Miama Beach in front of you, at any time, just treat yourself to this Lil Wayne-style villa which gives a clear view of the palm trees along a dream pool. . Each room in the villa is widely lit. It certainly shouldn't be demoralizing to pass the confinements between these four walls… On the roof you can indulge in skateboarding with a vast terrain. The villa cost him $ 10 million.
Lil wayne
Robert pattinson
The Twilight star loves wood interior trim. These kinds of clothes lead to relaxation, which is important for Hollywood stars ... We like the modest side and without artifice, which changes a bit from traditional villas. It is the first villa of the actor who offered it in 2014, for a value of 2.2 million dollars. It is located in Hollywood Hills.
Robert pattinson
Iggy Azalea
Australian rapper Iggy Azalea began her music career at the age of 16, immigrating to the United States. Very quickly, she becomes known and meets her future fiancé Nick Young. Together, they decide to live in a villa in Tarzana, located in a suburb of Los Angeles. It belonged to singer Selena Gomez. The villa has 6 bedrooms, 8 bathrooms, a recording studio and lounging areas in the garden. There is also an outdoor kitchen. The villa is currently for sale following the separation of the couple.
Iggy Azalea
Ashley Benson, Spanish House
Ashley Benson is best known for her role as Hanna Marin in Pretty Little Liars . She bought herself this magnificent relaxation villa in Los Feliz, California, for approximately $ 3 million. The indoor and outdoor villa has a Spanish style. It has three bedrooms and three bathrooms. The actress put it on sale recently.
Ashley Benson, Spanish House
Louis tomlinson
The former member of the One Direction group owns a breathtaking villa. It was his savings as a member of this successful group that enabled him to afford this sumptuous villa. It must be said that it is also thanks to his solo career since 2016 that Louis Tomlinson can afford this mansion at almost $ 7 million. One can see an excellent view of the Hollywood mountains.
Louis tomlinson
Bella thorne
The actress of Ruthy Spivey in the series My Own Worst Enemy, began her career as a teenager… She is still only 24 years old and has already owned this small Roman-style villa for a few years. It all cost him $ 3.3 million. Outside, you can see a jacuzzi and a relaxation area with sun loungers. The house is not as big as most of the celebrities but the actress feels good there and that is the main thing. Looks like a real vacation home that can be lived in all year round under California skies.
Bella thorne
Rihanna
The princess of R'n'B has several residences including this one located in Hollywood Hills. It must be said that it is not as big as most celebrity villas, and that's fine, too! She certainly doesn't lack in style, just like Rihanna. She purchased the residence for $ 6.8 million. According to sources, Rihanna is looking for another villa to acquire and then wants to rent this one for $ 35,000 per month.
Rihanna
Demi Lovato
The home of singer Demi Lovato sits on the Hollywood Mountains. We like the very rectangular and clean architectural cut of the whole. The young woman spent the sum of 8.9 million dollars for this magnificent place with a spectacular view of the landscape. The house contains 4 bedrooms, 3 bathrooms, a recording studio, as well as a gym. The interior coating is made of varnished wood.
Demi Lovato
Matthew perry
The actor , who played  Chandler in the famous show  Friends, had more than the means to afford this magnificent glass villa for the sum of 13.5 million dollars. The swimming pool is juxtaposed with the living room which is reflected in the water, isn't it nice to swim in it, and admire the surrounding mountain landscape? This is one of the details that made Matthew Perry crack before buying this wonder located in Hollywood.
Matthew perry
Lady Gaga
The villa in Malibu where Lady Gaga lives contains a lot of interesting things like two bowling alleys, nothing better to train there every day and end up doing only strikes ... The villa of the international star spans a land of about 5 hectares including a harras with 8 horses. There is also a vault in case of war…? Or don't really know, but one thing is certain, Lady Gaga has a lot of imagination and perhaps fears an alien invasion ... ALL, cost her 24 million dollars.
Lady Gaga
Vanessa Hudgens
The High School Musical star has been living in this California residence for over 11 years. It is located on a small lot isolated from the neighbors and which seems quite peaceful! We love the imitation river pool. Everything leads to wanting to spend time outdoors, such as the outdoor living room, for example. Inside there are six bedrooms, a cinema room. The whole has a Mediterranean style.
Vanessa Hudgens
Shonda rhymes
Shonda Rimes is an author and screenwriter who has found success thanks to her vivid imagination and the creation of fictional characters that will remain forever etched in our memories, such as Doctor McDreamy played by Patrick Dempsey in Grey's Anatomy . She lives with her children in this lovely mansion in Hancock Park, located in Los Angeles. It cost him no less than $ 8.9 million. She owns three other residences.
Shonda rhymes
MORE CELEBRITHY NEWS
CELEBRITY
A collection of 18 posts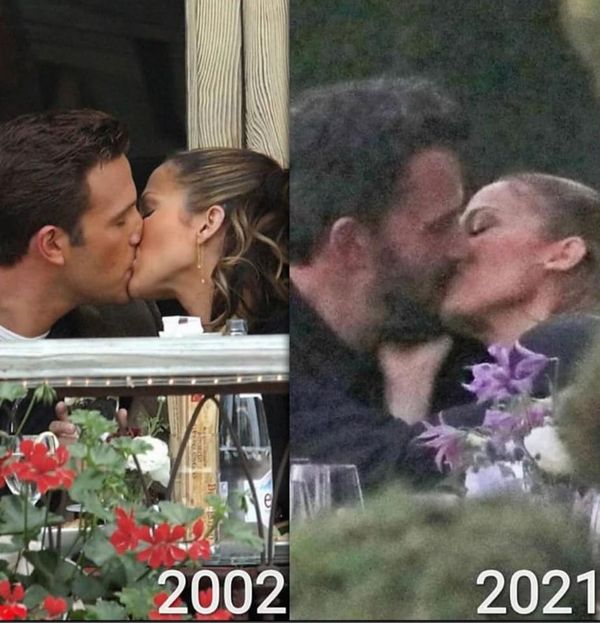 The kiss ! Jennifer Lopez And Ben Affleck Were Pictured Kissing Passionately At A Restaurant In Malibu.
The two stars were pictured kissing for the first time during a steamy dinner at Nobu in Malibu. As a reminder, Jennifer Lopez and Ben Affleck were already in a relationship between 2002 and 2004 and were even supposed to get married.

YEET MAGAZINE4 JUL 2021 • 12 MIN READ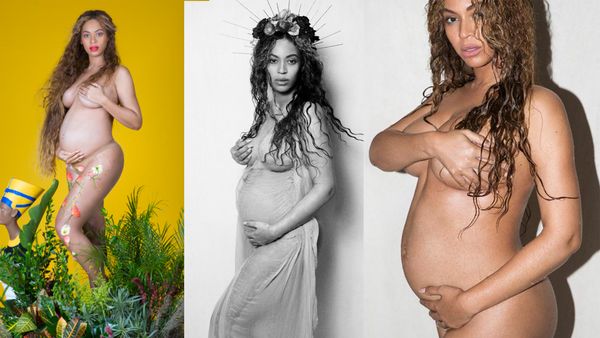 Beyoncé Naked: The Rare Photos Of The Singer Completely Naked !
By YEET MAGAZINE Updated 0432 GMT (1232 HKT) June 29, 2021 Unusual of her to share this kind of photos however , there many pictures of Beyoncé naked! Made on the occasion of Beyoncé and Jay-Z's second joint tour for the OTR II, nude photos of Queen B with Jay-Z have circulated on the internet.

YEET MAGAZINE29 JUN 2021 • 2 MIN READ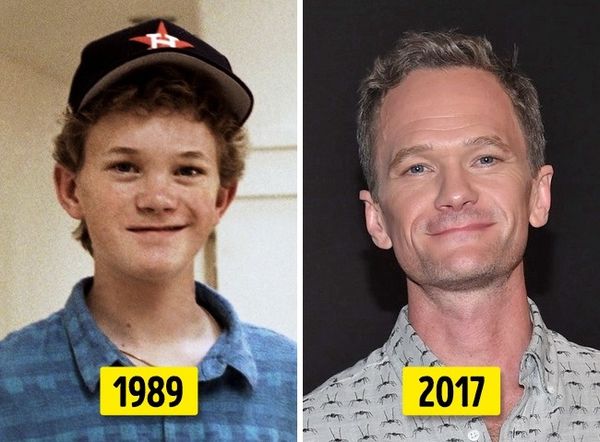 24 Celebrities Whose Transformation Will Blow Your Mind
Some celebrities have taken so long to break through that we do not know their debut, especially since the makeover artists of show business do a tremendous job of turning "the average joe" into an unrecognizable star .

YEET MAGAZINE18 JUN 2021 • 12 MIN READCELEBRITY
Beauty And Fitness : You Won't Believe These 32 Extreme and Impressive Celebrity Transformations
Celebrities go through huge transformations on a regular basis. Whether it's for a role in a movie, or because they train with a team of personal coaches, stylists, etc. Here is a list of 30 celebrities who have undergone a major makeover!

YEET MAGAZINE18 JUN 2021 • 17 MIN READ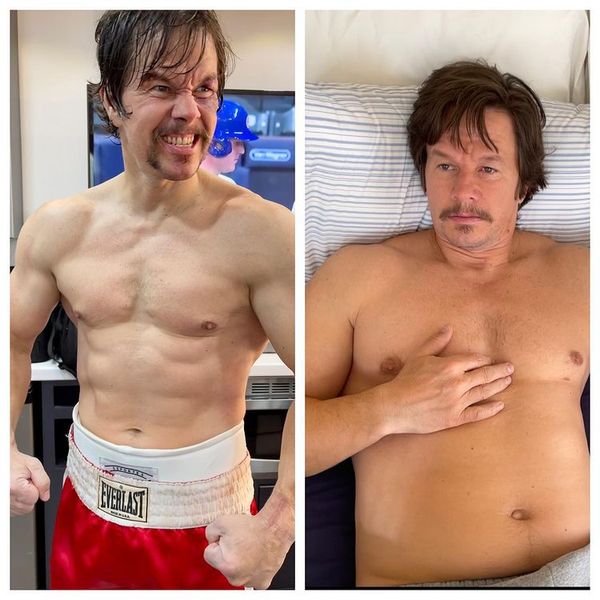 Mark Wahlberg's incredible weight gain for a movie role
Marlk Whalberg's personal chef helps him gain the 15 pounds he needs for his next role, in a short period of time. Lawrence Duran personalized a 7,000-calorie menu for the actor Ted - who has already put on 10 pounds in three weeks .

YEET MAGAZINE12 JUN 2021 • 9 MIN READ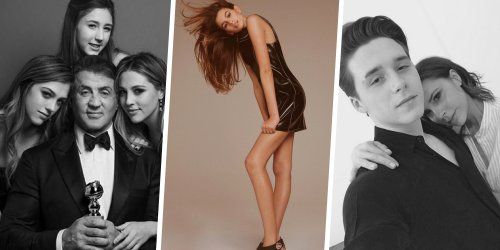 Celebrity Kids And Their Famous Parents - This Is What They Look Like
Celebrity children have grown up We followed their birth, their first steps, their beginnings in the world of show business ...

YEET MAGAZINE2 JUN 2021 • 16 MIN READ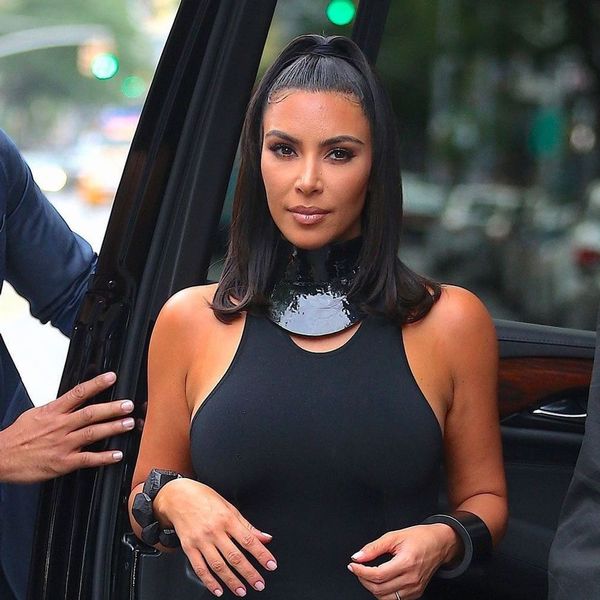 Kim Kardashian: Sued By Former Employees, They Tell Their Nightmare
Working at Kim Kardashian is a nightmare. Well, that's in any case what we learned a few hours ago. The star is said to be the subject of legal action by seven of the former employees.

YEET MAGAZINE30 MAY 2021 • 11 MIN READ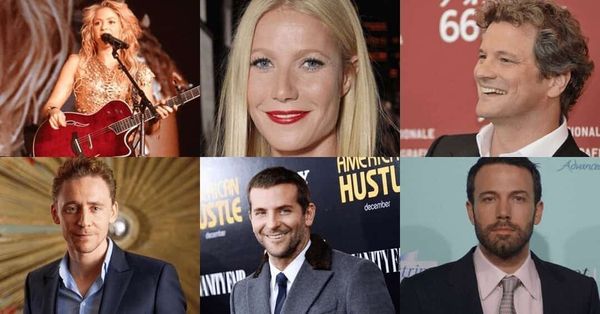 Parlez-vous Francais? Take A look At Our Favourite Polyglots : Hollywood Actors Who Speak Several Languages [ watch videos]
Do you know what sometimes lies behind the sequins and the red carpet, the bright smiles and the golden curls? Budding polyglots! Here are some examples of stars who speak several languages.

YEET MAGAZINE25 MAY 2021 • 7 MIN READ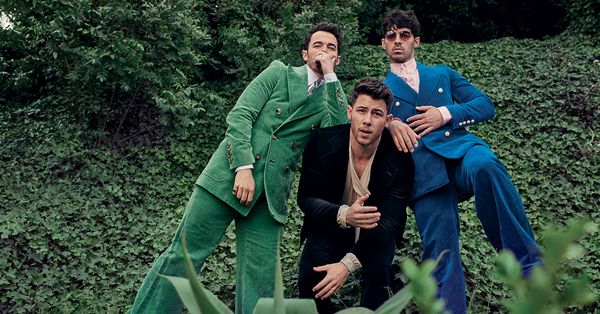 A New Tour, A few Memoires And A Documentary: 2021 Looks Like A Busy year for the Jonas Brothers
Six years after their split, the Jonas Brothers are back in the spotlight, with a hit, a new album and a world tour. The Jo-Bro's far from their formatted image of Disney stars.

YEET MAGAZINE24 MAY 2021 • 8 MIN READ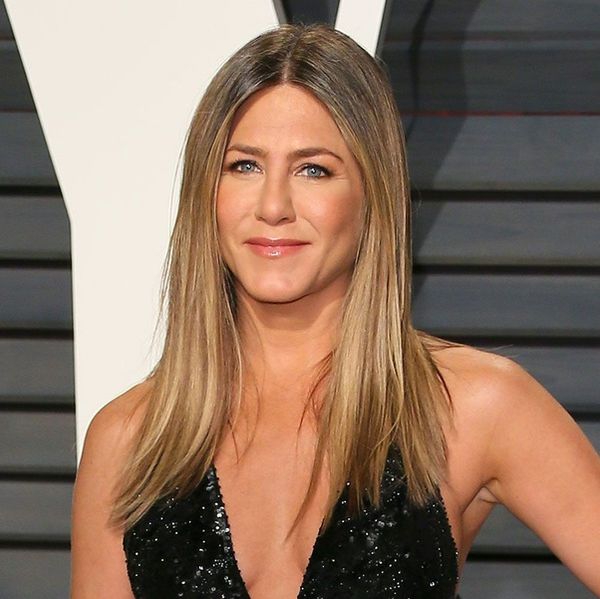 Friends Reunion Special : Why Jennifer Aniston Is Considered The Richest Among Cast And More
By Malcom Parker | YEET MAGAZINE  | Posted  11:51 a.m. ET, May 27, 2021 Yes she is. According to the Celebrity Net Worth website, Jennifer's net worth is $ 300 million.

YEET MAGAZINE24 MAY 2021 • 11 MIN READ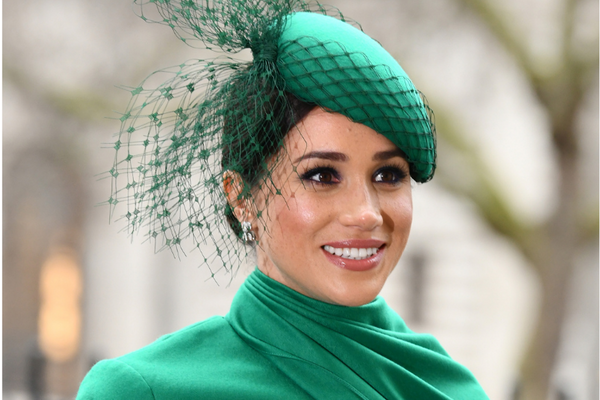 This Is What Meghan Markle Looked Like With Brown Caramel Hair
It's hard to imagine the former Duchess of Sussex with a different hairstyle or color. Yet a few years ago it sported a different color than it is today.

YEET MAGAZINE23 MAY 2021 • 1 MIN READ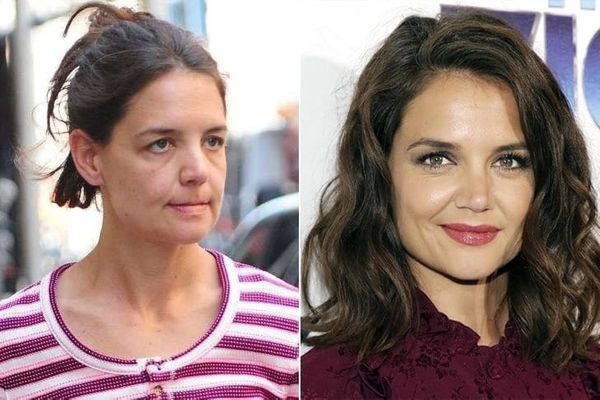 AMAZING - These Celebrities Are Unrecognizable Without Makeup
celebrities without makeup By YEET MAGAZINE | Updated 1403 GMT (2203 HKT) June 5, 2021 Kylie celebrities without makeupJenner - Follow the Kardashians Here we can see that it's not quite

YEET MAGAZINE6 MAY 2021 • 41 MIN READ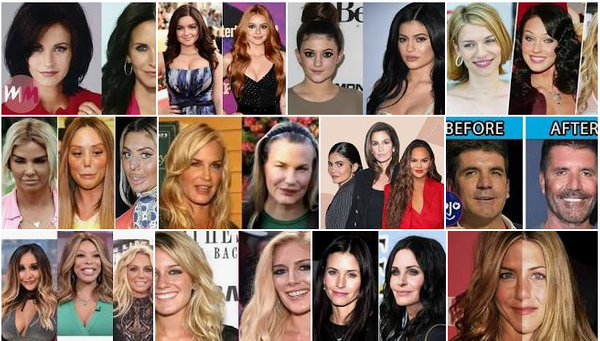 Celebrities Plastic Surgery: The Worst of Lip Augmentation And Face Lift.
By Nick Mayer. Most people in Hollywood—arguably the most image-conscious place on the planet—have reportedly had some nips and tucks. Even icons like Marilyn Monroe reportedly had a little work done.

YEET MAGAZINE30 MAR 2021 • 9 MIN READ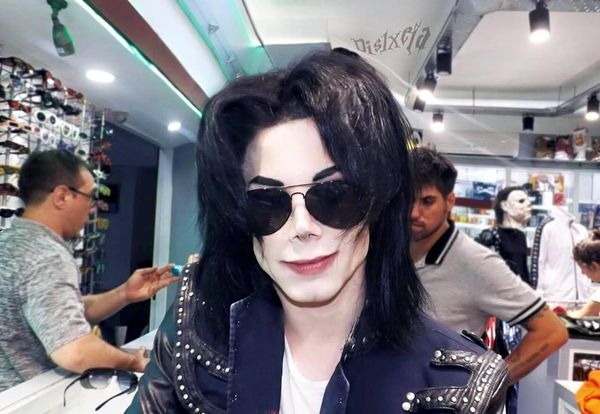 Man Spent $30000 to look like MichaelJackson, Still Not Happy With The Outcome.
At only 22 years old, Leo Blanco is far from going unnoticed. This Argentinian, originally from Buenos Aires, spent nearly $ 30,000, or about 26,000 euros, to look like

YEET MAGAZINE23 FEB 2021 • 1 MIN READ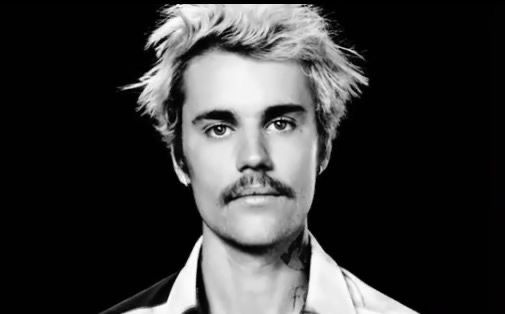 Celebrity News: Justin Bieber made his triumphant return to SNL with two memorable performances of his new hits
Justin Bieber was seen arriving at the STK club in New York last night with wife Hailey and manager Scooter Braun to celebrate his cool performance  of "yummy" and "Intentions"

YEET MAGAZINE10 FEB 2020 • 2 MIN READ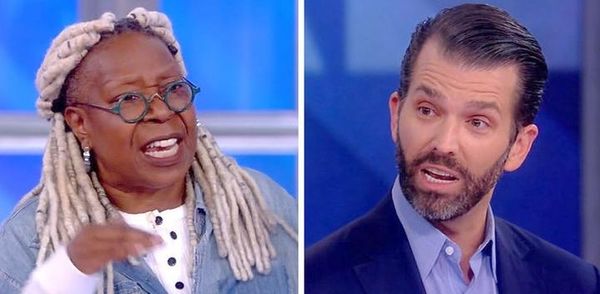 Whoopi Goldberg : Americans Are Celebrating Our Rights By Impeaching Trump, Gets Destroyed
Whoopi Goldberg appears on "The View." Screen Shot/ABC Whoopi Goldberg claimed Monday that the American people were "celebrating" their rights and the U.S. Constitution by moving

YEET MAGAZINE13 DEC 2019 • 2 MIN READ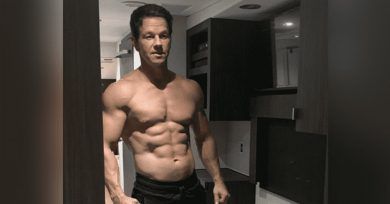 Mark Wahlberg", Instagram. "48-Yr-Old Mark Wahlberg Shows Off Insanely Chiseled Body After 45-Day Challenge: 'Age Is Just A Number
It sounds like a cliché, but it has been proven over and over by various people that age is just a number, especially when it comes to being physically fit.

YEET MAGAZINE26 OCT 2019 • 3 MIN READ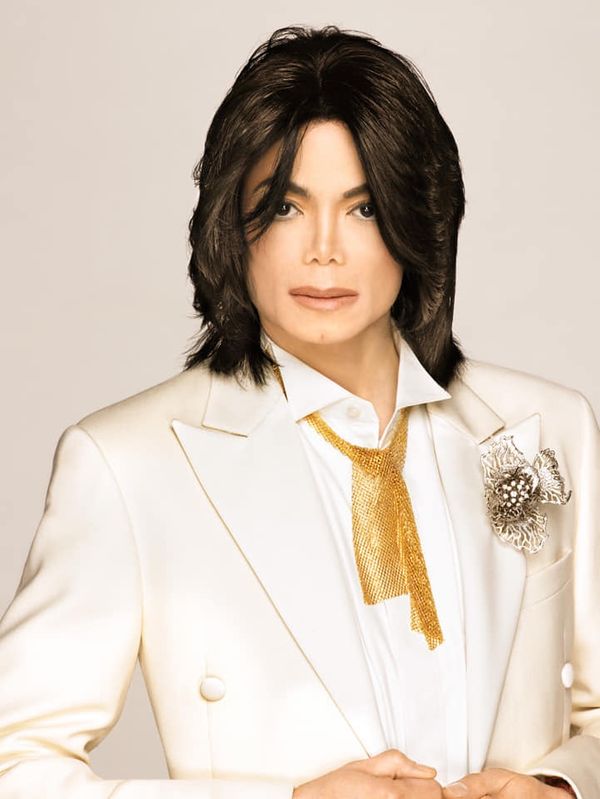 Michael Jackson topped Forbes'list of the highest-paid dead celebrities of 2018 after raking in around $400 million that year alone.
Death hasn't ended Michael Jackson's commercial success. Jackson again tops FORBES LIST as the highest-paid dead celebrities list after hauling in $400 million over the past year, mostly

YEET MAGAZINE19 SEP 2019 • 1 MIN READYEET MAGAZINE © 2021